What to do in Tromso? View the Northern Lights by night & explore museums & churches by day – find out the top 10 free & affordable things to do in Tromso, Norway.
Norway has the reputation of being one of the most expensive countries in the world however we visited Tromso in winter and found that there are many awesome places to visit that don't cost much at all. Most of the attractions are also within walking distance of each other in the city centre.
You can save money on accommodation by using Couchsurfing, which will also allow you to shop at supermarkets and cook at home. There's also a good selection of affordable hotels.
Find more inspiration in one of the Norway guide books below!
Travel doesn't have to be expensive and that applies to Tromso too. It's activities like viewing the Tromso Northern lights and dog sledding that can add up, but there are great value Tromso tours out there and some experiences are simply priceless.
Without further ado here's our travel guide to Tromso on a budget…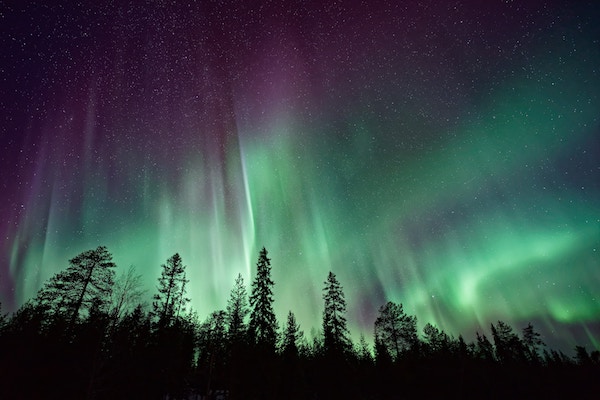 Best Things to do in Tromso in Winter
#1. Arctic Cathedral (Ishavskatedralen)
If you're looking for what to do in Tromso, look no further than the Arctic Cathedral. A landmark of Tromso, it was built in 1965, mainly from concrete.
The striking structure features 11 arching triangles & some of the largest stained-glass windows in Europe. Up here in the Arctic Circle, it can be seen to symbolize a glacier & the Northern Lights.
There's an impressive, modern organ inside with 2940 pipes.
The Arctic Cathedral is located across the bridge from Tromsø city center. The opening hours are seasonal, check online before visiting. We didn't follow our own advice & it was closed when we visited – it was still worth the trip for views of the architecture & we saw a bit of the inside through the windows.
There's an entrance fee to enter the cathedral but those visiting Tromso on a budget can admire it & sneak a peak from the outside. Don't miss the Arctic Cathedral, top on our list of things to do in Tromso in winter!
Check out Lonely Planet for more travel inspiration!
Entrance fee: NOK 50 ($5.90), organ concert NOK 80 ($9.40)
Opening hours: seasonal, check the website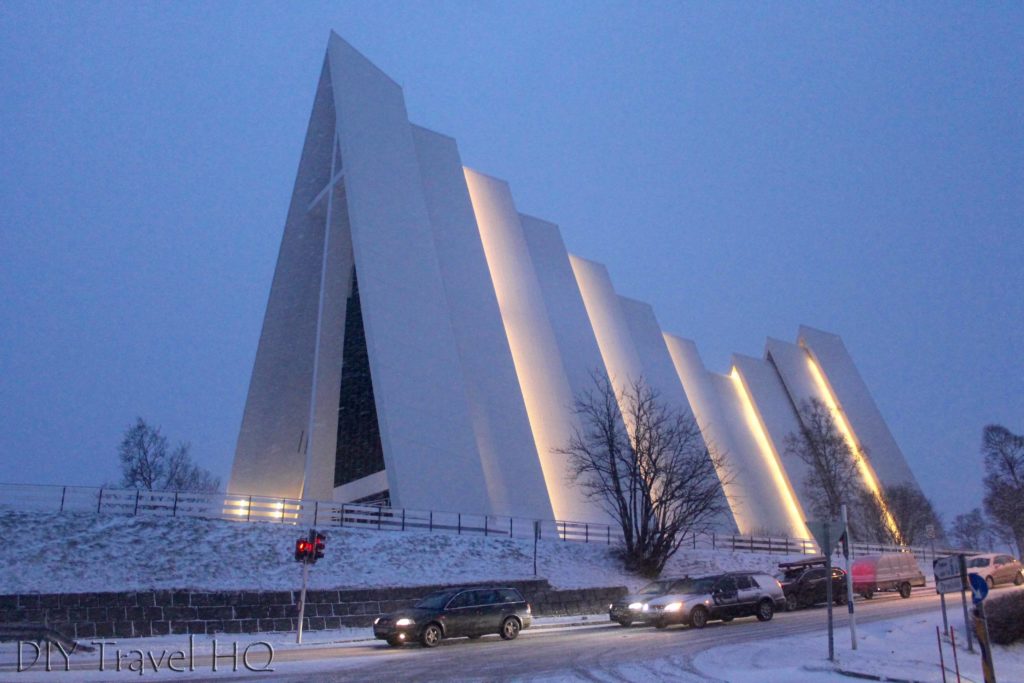 #2. Tromso Museum (Universitetsmuseet)
The Tromso Museum is part of the Arctic University of Norway, located near the southern tip of the city center.
There are many exhibits on Northern Norway & the Arctic regions. These include stories of survival, Sami culture & the Northern Lights. Other major themes are archaeology, wildlife, global warming & science.
Entrance fee: adults NOK 60 ($7.00), students NOK 30 ($3.50)
Tromso Museum / Polar Museum / MS Polstjerna combination ticket: adults NOK 80 ($10.00), students NOK 40 ($5.00)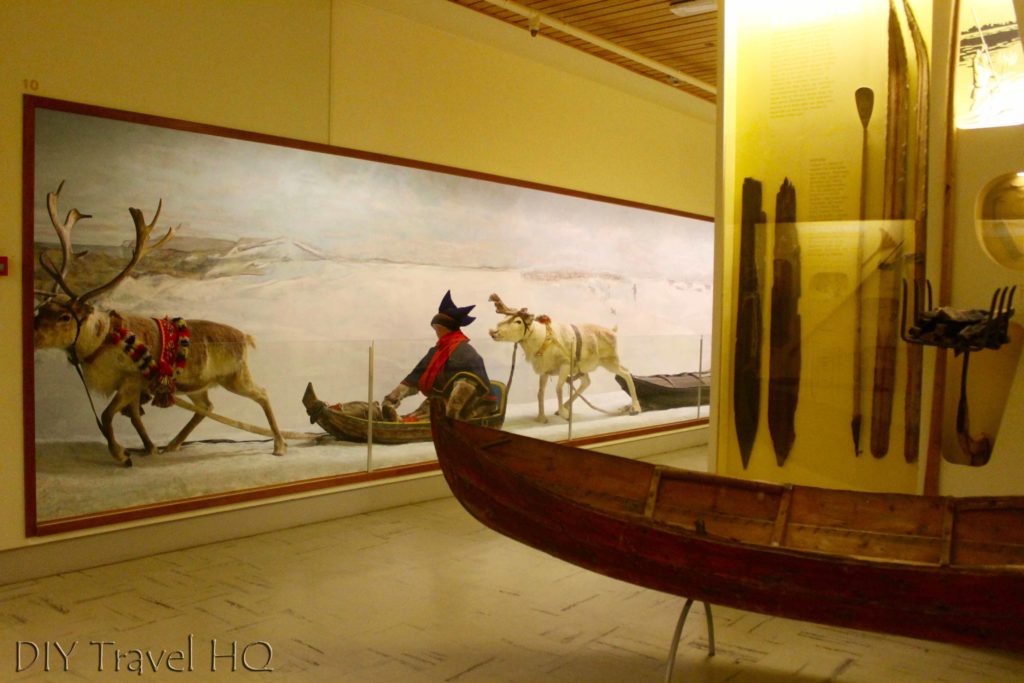 #3. Polar Museum (Polarmuseet)
Tromso has been an important base for seal-hunting & polar expeditions, until very recently – the last seal-hunting vessel was docked in 2015.
The Polar Museum chronicles the history of this local seafaring tradition, with exhibitions on expeditions, trappers & more. It's a smaller, older museum but it crams in a lot of information & artifacts if you're looking for what to do in Tromso.
Unfortunately all the information is in Norwegian. But you're given a pamphlet in English at the ticket counter that you can read through as you make your way around.
If you're in Tromso in winter on a budget, it's worth visiting the Polar Museum to gain a better understanding of Tromso, as winter trapping & expeditions played such huge part in the city's identity.
Entrance fee: adults NOK 60 ($7.00), students NOK 30 ($3.50)
Tromso Museum / Polar Museum / MS Polstjerna combination ticket: adults NOK 80 ($10.00), students NOK 40 ($5.00)
Opening hours: seasonal, check the website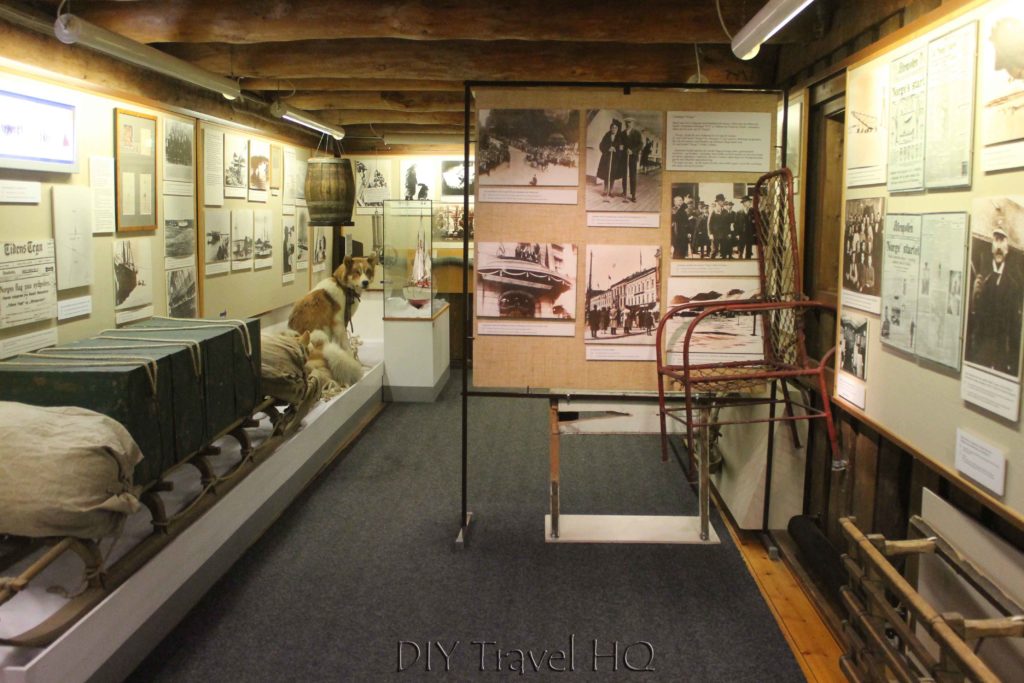 #4. MV Polstjerna
MV Polstjerna is a historic seal-hunting ship on display near Polaria. 100,000 seals were killed on its voyages between 1949 to 1981.
It was closed when we were there in the winter but we were able to look through the glass shelter. Just be sure to rug up in a down jacket as it can be pretty chilly outside.
Entrance fee: adults NOK 40 ($5.00), students NOK 20 ($2.50)
Tromsø Museum / Polar Museum / MS Polstjerna combination ticket: adults NOK 80 ($10.00), students NOK 40 ($5.00)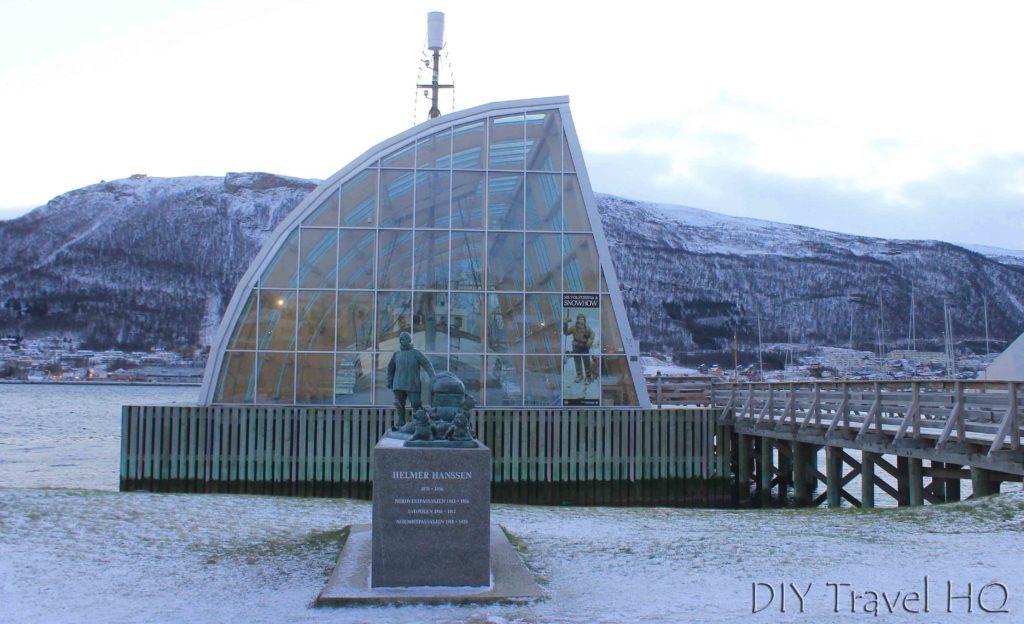 #5. Arctic-Alpine Botanical Garden
Surprise, surprise – the Arctic-Alpine Botanical Garden is the world's most northernmost! There are many different species of flora on display, particularly from the alpine & colder regions of the world.
We didn't have time to visit so here's a photo of some shrubs in the Tromso winter!
Entrance fee: free
Opening hours: 24/7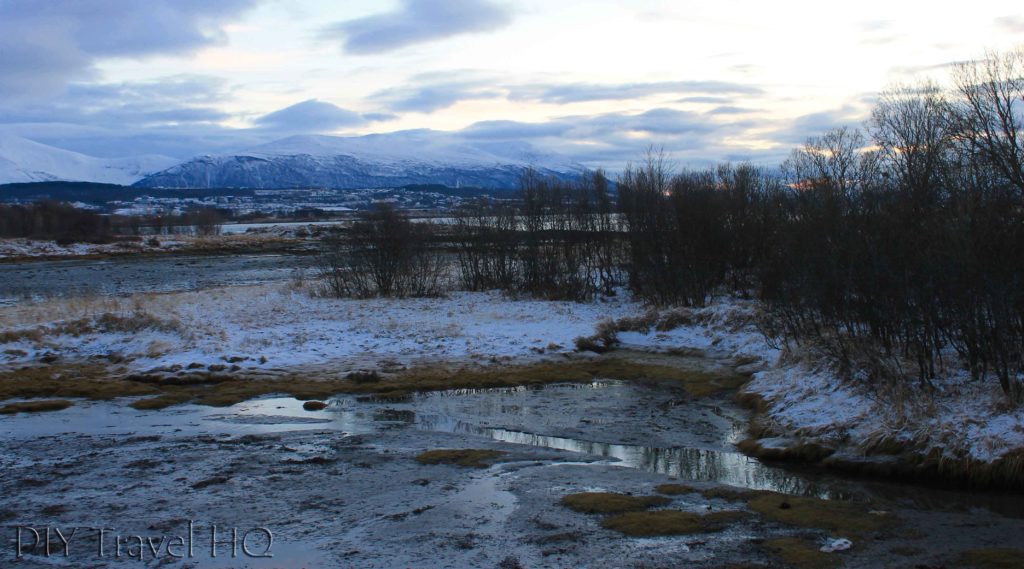 #6. Tromso Cathedral (Domkirke)
The Tromso Cathedral is also known as the Lutheran Cathedral.
It was established in 1861 & it's the world's northernmost Protestant cathedral.
With over 600 seats, it's also one of Norway's largest wooden churches.
Entrance: free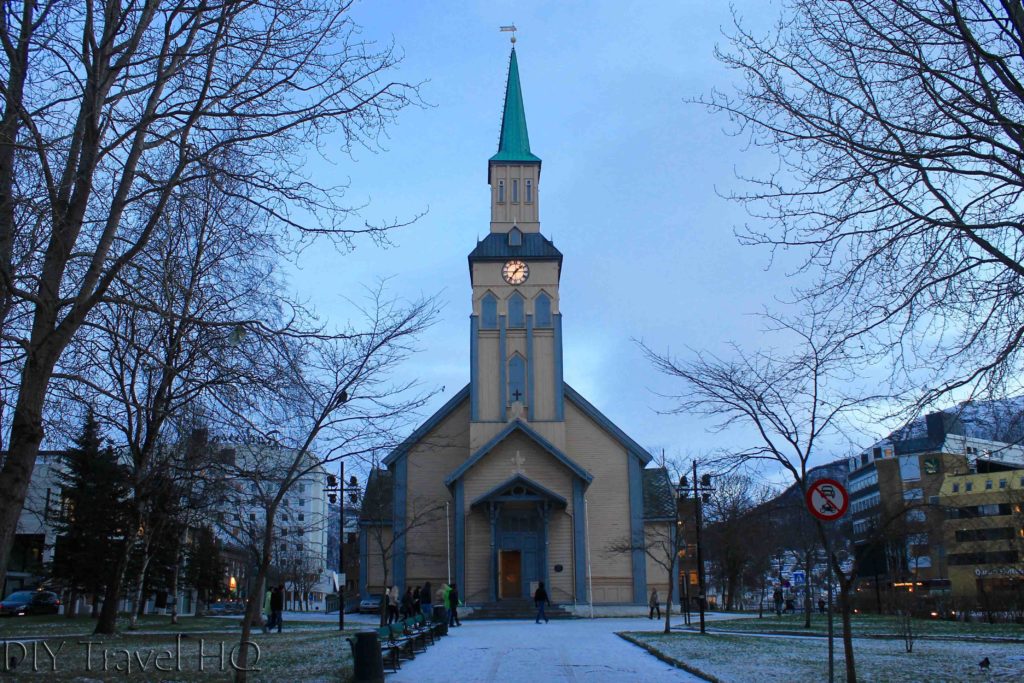 #7. Northern Norway Art Museum (Nordnorsk Kunstmuseum)
The Northern Norway Art Museum is in located on Tromso's oldest street, in its old telegraph post office building from 1917.
The main collection presents art about & from Northern Norway from the 19th century to the present day – it's free to enter. There are entrance fees to the temporary exhibitions.
Entrance fee: free
Opening hours: 10:00 am to 5:00 pm Monday to Friday, 12:00 noon to 5:00 pm Saturday & Sunday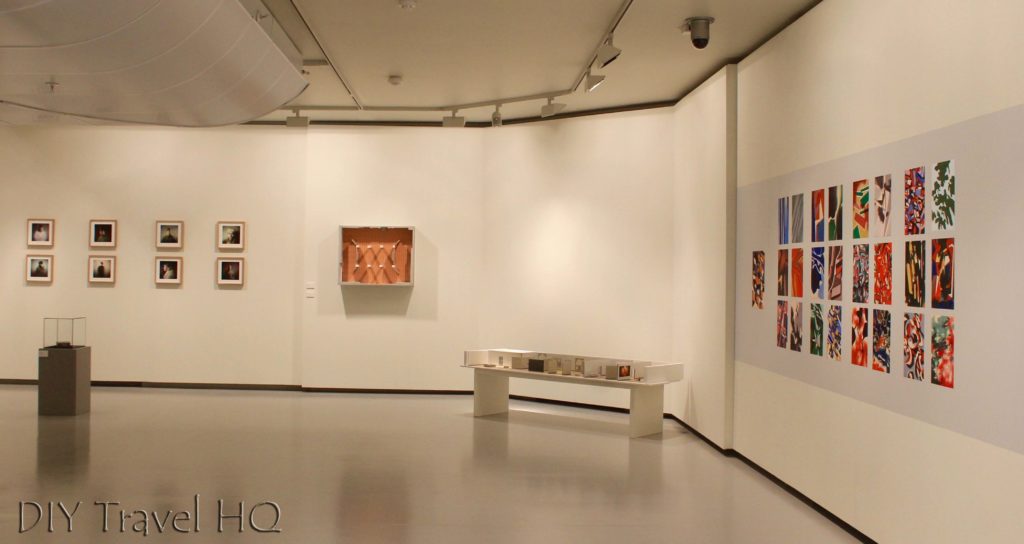 #8. Perspektivet Museum
The Perspektivet Museum is in a beautiful, 1838 building on the main street in Tromso – best of all, it's free.
It presents documentary photography exhibits on current social issues.
Entrance fee: free
Opening hours: seasonal, closed on Monday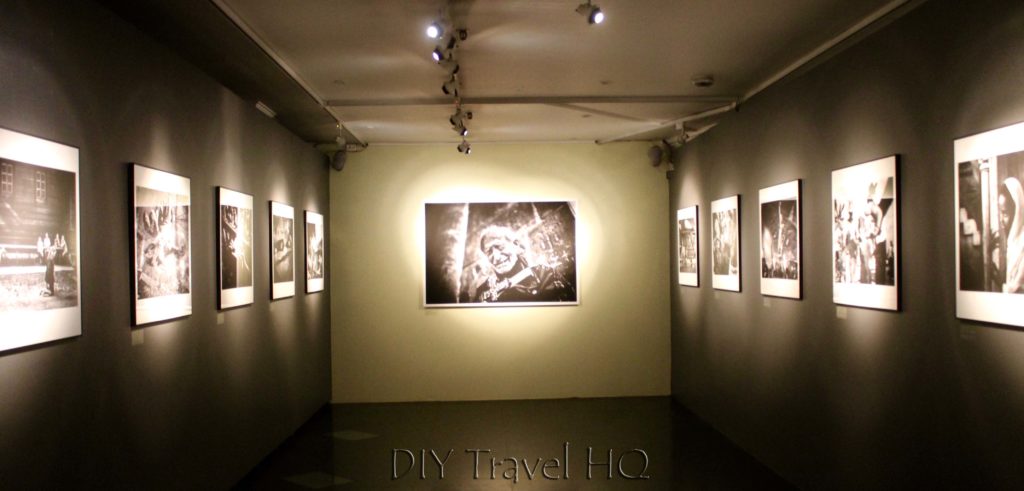 #9. Mack Brewery
Mack Brewery is the world's northern-most brewery & Tromso's oldest pub. Founded in 1877, it produces 18 kinds of beers.
It has plans to set up a new factory outside the city, but the town council is trying to keep it in Tromsø – visit while you still can.
There are daily tours if you're looking for what to do in Tromso or you can just browse in their gift shop, feeling very thirsty, like we did 🙂
Guided Tour: NOK 180 ($21.15)
Time: 3:30 pm, Monday to Friday
Duration: 1 hour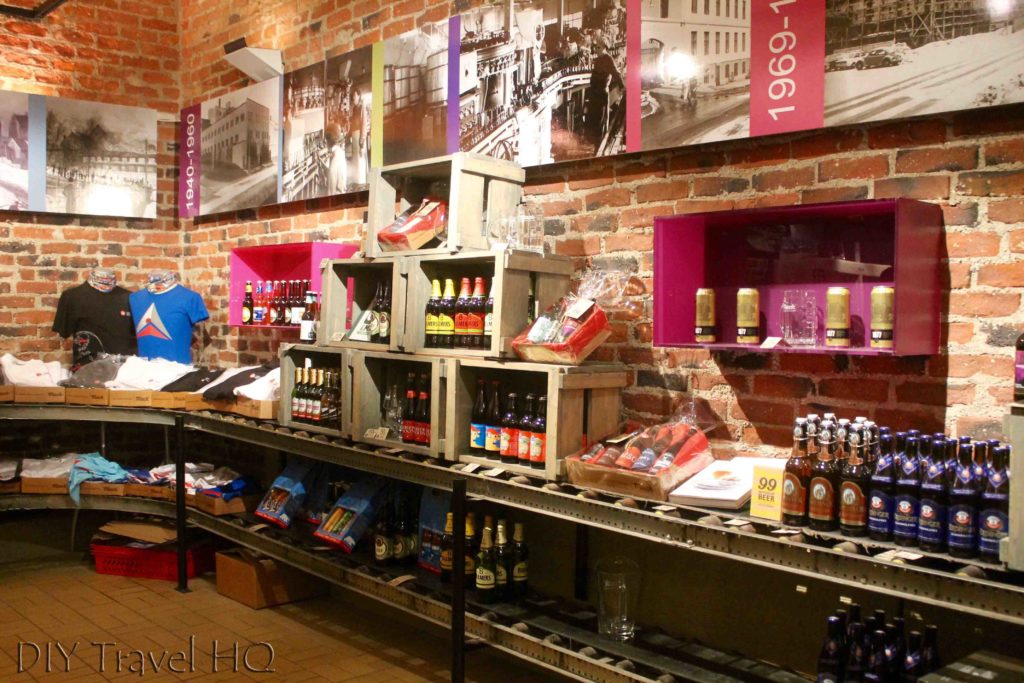 #10. Tromso Public Library
If you need a free place to relax or recharge, head to the Tromso Public Library. It was very handy place for us to keep warm when we visited in the winter.
There are toilets, free wifi & free hot water – have a drink or snack at the tables, reading the English newspapers.
You need a membership card to swipe in to enter but this shouldn't be a probably during most of the day as many people come & go.
Entrance fee: free
Opening hours: seasonal, various but open daily – check Google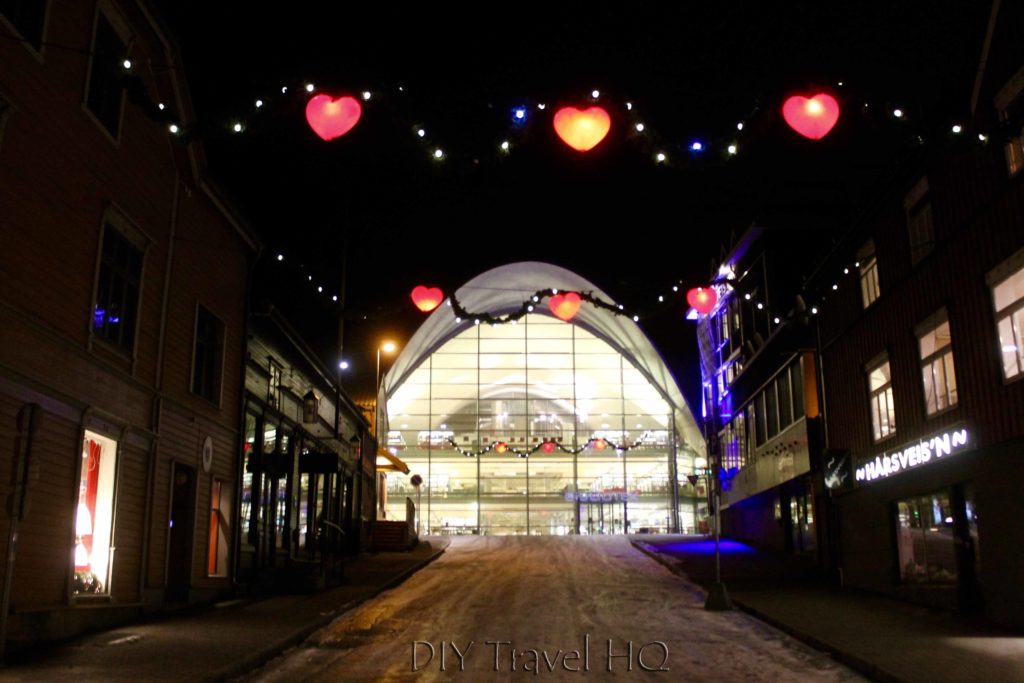 Tromso Activities
Tromso is the place to experience some amazing adventures of a lifetime.
If you can save money on food and accommodation, here are some of the unique experiences you can look forward to:
#1. Northern Lights
We were extremely lucky to be able to see the Northern Lights from our Couchsurfing hosts' home outside of Tromso. A short walk away was a popular lookout spot on the side of the road that many tours actually stop at.
We flew in to Tromso unexpectedly from Bangkok, as it was the cheapest route (on Norwegian Air) for us to get to the US for Thanksgiving with Erik's family. So we weren't well prepared with arctic clothing and it was really, really cold being outside (-4f / -20c) waiting for the Northern Lights but we made it work! And fortunately the Aurora Borealis came out to play too!
Most Tromso Northern Lights tours are very expensive and involve driving around in a van for hours, chasing the lights. A more interesting alternative is going snowshoeing in the woods outside Tromso and spending the night in a polar cabin.
A hot traditional dinner is served and you can spend all night exploring the area (if you can stand the cold) or just wait for the Northern lights to appear from the comfort of the cabin. The next morning starts with a hearty breakfast before a snowshoeing adventure that takes leads you to spectacular views of fjords and mountains.
For an overnight Northern Lights tour that also includes snowshoeing, meals, drinks and accommodation, it's great value for money, even if you don't see the the Aurora.
The Northern Lights can be see from September to April.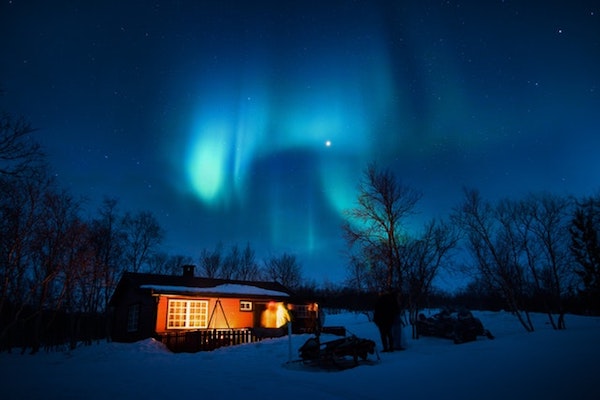 #2. Dog Sledding
The one thing we really regret not doing in Tromso in winter is dog sledding. As we mentioned, Tromso was a bonus stop on our trip and we were just grateful to see the Northern Lights.
But dog sledding looks and sounds amazing. You're taken to a wilderness camp and given warm clothing and shoes to dress in. An experienced musher will give you instructions on how drive a dog sled and away you go!
Take it in turns as both a driver and passenger, it sounds like so much fun but an actual work out too. The huskies have a lot of power and can pick up speed quickly so it can be quite physically demanding to keep up.
You'll definitely work up an appetite and you'll be rewarded with a hot meal back at the camp.
If you choose to go dog sledding at night, you've got a chance of doing it under the Northern Lights, killing 2 birds with 1 stone if you're on a budget.
Dog sledding is available from November to March.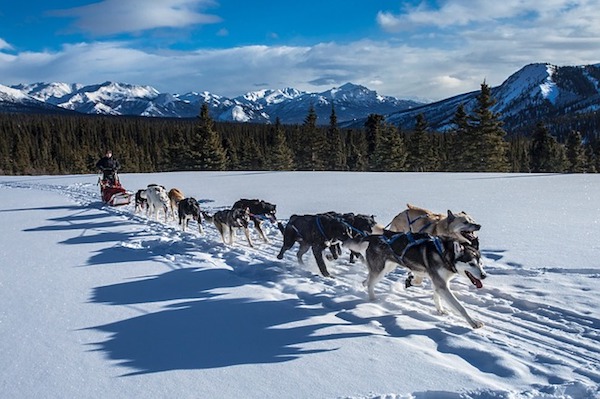 #3. Reindeer Sledding
If you're not really a dog person, you can also go reindeer sledding in Tromso. The Sami people have been doing it for centuries, using reindeers and sleds to transport people and goods.
Tours generally run only at night so there's a good chance of seeing the Northern Lights too while you're out in the woods.
Reindeer sledding is cheaper than dog sledding and a more unique experience too.
It's available from December to March.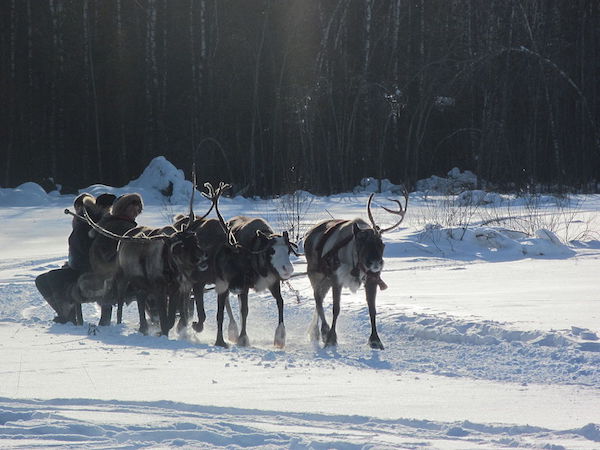 #4. Whale Watching
Hop onboard the Arctic Explorer on a whale watching safari cruise from Tromso. Every winter, whales migrate to its surrounding islands and fjords.
If you're traveling in Tromso at this time, a cruise is a wonderful opportunity to get up-close and personal with not only whales and orcas but other animals like seals and sea eagles too.
You'll also learn more about these magnificent wild creatures from the passionate guides.
Whale watching cruises are available from October to January.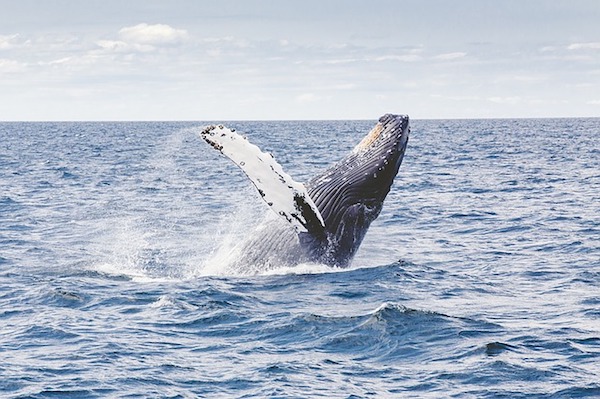 #5. Snowmobiling
Experience Tromso's breathtaking landscape by snowmobile! Ride through snow and pass scenic mountains as you climb up to an ice-covered lake 900m above sea level.
Here you can take a break or try your luck at ice-fishing! Ride back down to the valley and enjoy a hot meal around a bonfire in a traditional Sami tent.
Snowmobiling is available from December to March.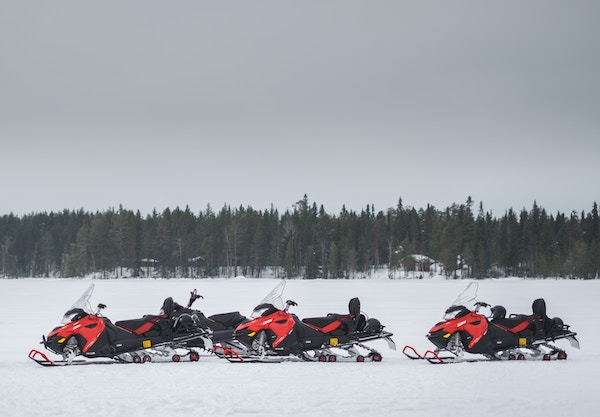 #6. Snowshoeing
We've always wanted to go snowshoeing and Tromso in winter seems like it'd be the perfect place to do it.
There's no better way to experience its natural beauty than on foot and snowshoes make it much easier and more fun to walk in the snow. Let the guides lead the way and take care of all the logistics.
See spectacular mountains and fjords along the way and try spotting reindeers, moose and different birds in the wild.
You can go snowshoeing from December to April.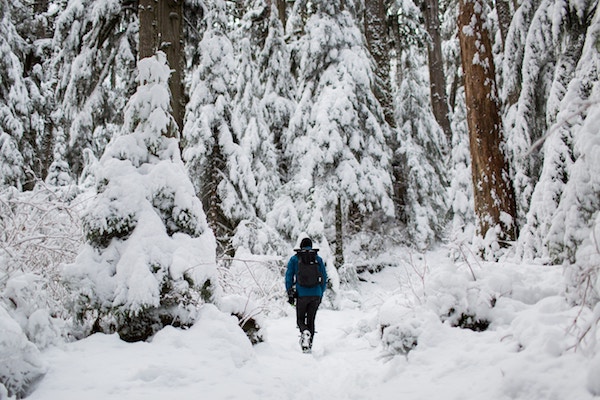 Tromso Accommodation
Accommodation in Tromso is not cheap for the budget traveler.
Couchsurfing is a fantastic way to stretch your money and spend more money on experiences rather than a place to sleep. Our hosts in Tromso lived outside the city and we could even see the Northern lights from their house. It was amazing.
There are over 1400 hosts in Tromso whom you can stay with for free – many get a lot of requests so keep that in mind when sending out your requests. Courchsurfing is not just about free accommodation, it's a way to connect with locals and have a meaningful cultural exchange so please don't abuse the platform.
Tromso Activities Hostel seems the be the only real hostel in the city. You can book it here.
Tromso Bed & Room and Beijing Homestay also have dorm rooms but they're really expensive. If you're a couple or traveling with another person, it's much better value to stay in a hotel or Airbnb.
Booking.com is our preferred platform for hotel accommodation. They list around 30 properties in Tromso. On a recent search, prices ranged from $82 for an economy cottage at Tromso lodge and Camping with 4 bunk beds to a hotel room at the Clarion Collection Hotel for $234.
Airbnb lists 300+ properties. Price range from $28 for a private room in an apartment to $1468 for an ice dome for 14 guests. The average price for an Airbnb in Tromso is $117.
Check accommodation prices now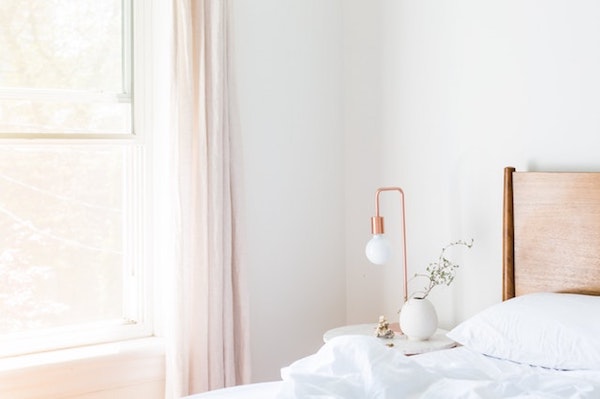 Driving in Tromso
Renting a car and driving is an ideal way of getting around in Tromso. There are many scenic drives and you can save money on tours. Most roads and in excellent condition, with little traffic, though road tolls are common. Don't underestimate driving times and distances. In winter, you'll also have to deal with snow and icy roads. You may have to use studded tires and carry snow chains.
The major car rental companies are Europcar, Avis, Hertz and Sixt. Check out Expedia for great weekly rates.
In order to drive in Norway you must be at least 19 years old and have held your drivers license for at least 1 year. Citizens of most countries (including the US, Canada & the EU) don't need an international driving permit to drive in Norway – you just need to hold a licence issued in the country you live in.
Some of the main road rules in Norway to be aware of are:
Drive on the right side of the road
All drivers and passengers must wear seatbelts
Don't drink & drive. The blood alcohol limit is 0.02
Dipped headlights are compulsory at all times
Always give way to pedestrians and cyclists
Don't use your mobile while driving including texting
Check car rental prices now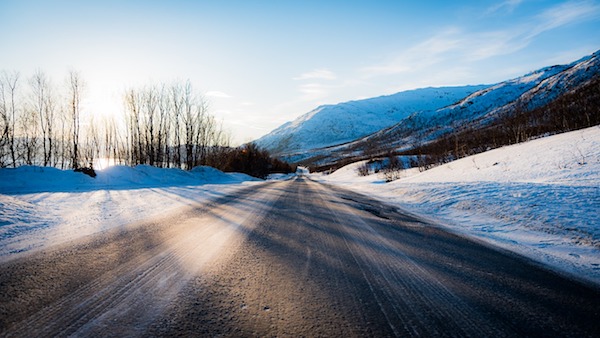 Travel Insurance
Although Norway is a very safe country to travel in, we always recommend purchasing travel insurance before any trip.
We've been using World Nomads in our travels through 80+ countries over the past 12 years. It's the best-value provider we've found in terms of price and coverage and we haven't had any issues when we've had to make (fortunately) minor claims.
For more details check out our World Nomads review here.
Get a quote for travel insurance now
Where to Next?
Most travelers to Norway visit both Tromso and Oslo. We also had a very fantastic time in Oslo, checking out many of its free and affordable attractions…
Happy travels to Tromso Oslo & beyond!
Things to do in Oslo on a Budget
Oslo is mighty expensive but not when it comes to sightseeing – find out the top 8 affordable attractions, which just happen to be the best things you can do in Oslo on any budget!
Read more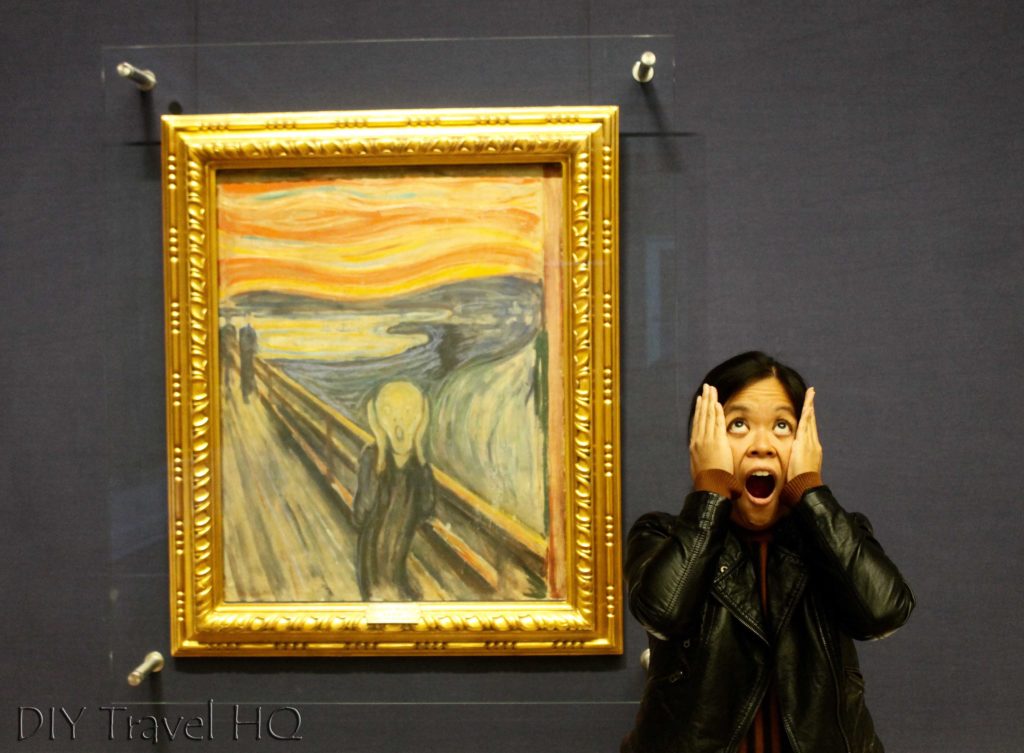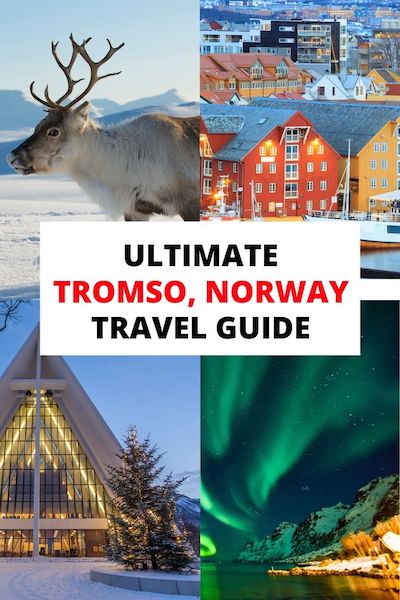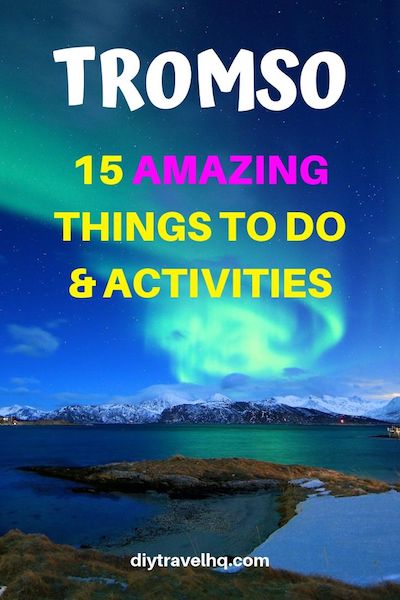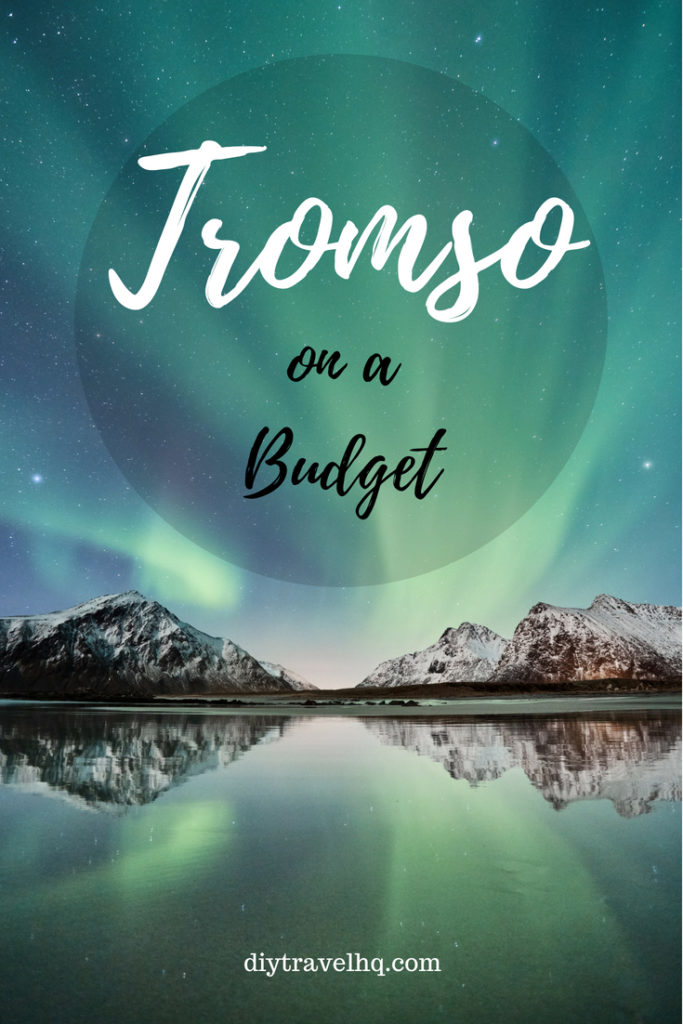 *** The Final Word – The museums & churches in Tromso are interesting & affordable to visit! ***
What were your favourite attractions in Tromso?
Visited in November 2016
Updated in February 2018
Disclaimer: This post contains affiliate links, which means that we receive a small commission if you click on a link & purchase something that we have recommended – at no extra cost to you.