Bali or Lombok? Beaches, islands, volcanoes, temples & rice terraces… with so much to see & do, find out the top 5 places to visit in the ultimate Bali itinerary!
* Don't forget to purchase travel insurance before any trip to Indonesia. We've been using World Nomads for over 10 years. It's the best-value provider we've found but there are other important things to consider. Check out our post and find out which of our claims were successful or denied.

Lombok & Bali Itinerary
1. Nusa Lembongan
Forget the Gil Islands – Nusa Lembongan is the #1 island off Bali & Lombok. 
Nusa Lembongan is an easy ferry ride from the mainland, with a wide range of accommodation & dining choices.
You can easily spend the days relaxing & indulging in hotel pools with cocktails in hand – check out what to pack for Bali to enjoy the ultimate vacation!
But do make the effort to explore the island, it's well worth it. Hire a bicycle or motorbike or walk on foot, you'll discover villages, seaweed farms, lookout points, mangroves & more.
Nusa Lembongan also has excellent beaches & snorkeling at Mushroom Bay. Divers can search for Manta Rays at Manta Point & Mola-Mola's at Crystal Bay.
If you have time for only one island or beach getaway, make it Nusa Lembongan!
Tour options: Snorkel Tour from Bali 
Top 20 Places to Visit in Indonesia
Volcanoes, beaches, diving, temples, rice fields, villages… Indonesia has so much to offer & in 60 days you can see it all. From Sumatra to Timor, find out where to go in Indonesia!
Read more
2. Mount Rinjani
Mount Rinjani is the 2nd highest mountain in Indonesia & the most challenging hike in either Bali or Lombok.
It's a steep, unrelenting 7-8 hour climb to reach the crater rim, but anyone with a reasonable level of fitness & strong determination can do it – the wild monkeys along the route should certainly get you moving!
Step up camp & then enjoy the late afternoon sun on the crater – your eyes are not deceiving you, that's indeed a crater within a crater, set inside the crater lake of Mount Rinjani. It's an unforgettable sight & one of the most unique experiences in Indonesia..
You should definitely sleep well at night, despite the bitter cold. Open your tent in the early morning to catch a spectacular mountain sunrise.
Mount Rinjani just might inspire to do more volcano hiking in Indonesia!
Base yourself in the mountain town of Senaru & check out its lovely waterfalls, before or after the Rinjani hike.
3. Ubud
It's easy to enjoy the good life in up-market Bali, but there's also something for every budget & taste – that's what makes Ubud one of the top places to visit in Bali or Lombok.
From spa resorts to homestays, dance performances to yoga retreats, Ubud offers the most variety of attractions & activities.
Check out this comprehensive guide to where to stay in Bali!
Spend at least a day or two in the city center exploring royal palaces, markets & the Monkey Forest.
Allow another day or two for the attractions outside Ubud, such as temples & rice terraces. Add extra days if you're interested in taking classes or courses!
With so many things to see & do, many visitors find themselves staying in Ubud longer than planned.
We also recommend Lonely Planet's Indonesia Travel Guide
to help you plan your trip.
Tour options: 
4. Gili Islands
With easy ferry/boat access, cheap food, drinks accommodation & no cars allowed, the Gili Islands are an extremely popular backpackers getaway destination.
There are 3 islands to choose from: Gili Trawangan, Gili Air & Gili Meno. One's big, one's small & the one in the middle is just right.
We prefer Gili Air for it's strong local atmosphere & cheaper prices, while still offering all the amenities for an island getaway, especially beach-front seafood restaurants & bars.
You can find good snorkelling & diving on any of the islands. The calm waters & good selection of professional dive shops makes The Gili's a perfect place for beginners to learn to dive or build up their confidence in the water.
If you want to follow the Banana Pancake trail in Bali or Lombok, you'll find yourself very comfortable on the Gili Islands.
Tour options:
5. Kuta
For many people, Kuta is synonymous with Bali – with cheap flights & excellent tourist infrastructure, it's a popular getaway, especially for Australians.
Kuta's notorious reputation as a party destination is as appealing as it is off-putting, depending on your taste. It's definitely an indulgent place, whether your vice is alcohol, partying, fine dining, luxury resorts or health & beauty.
But if you're seeking more down-to-earth experiences, this place still has you covered – surf, sunbathe or swim at Kuta Beach, shop at the boutiques along Jalan Legian or pay your respects at the Bali Bombing memorial.
For sightseeing, take day trips to Ubud, Tanah Lot or Ulu Watu.
Kuta has something to offer everyone from party-goers & surfers to families & couples.
Did you enjoy reading our list of Places to Visit in Bali & Lombok?!
Pin it and help others find it too!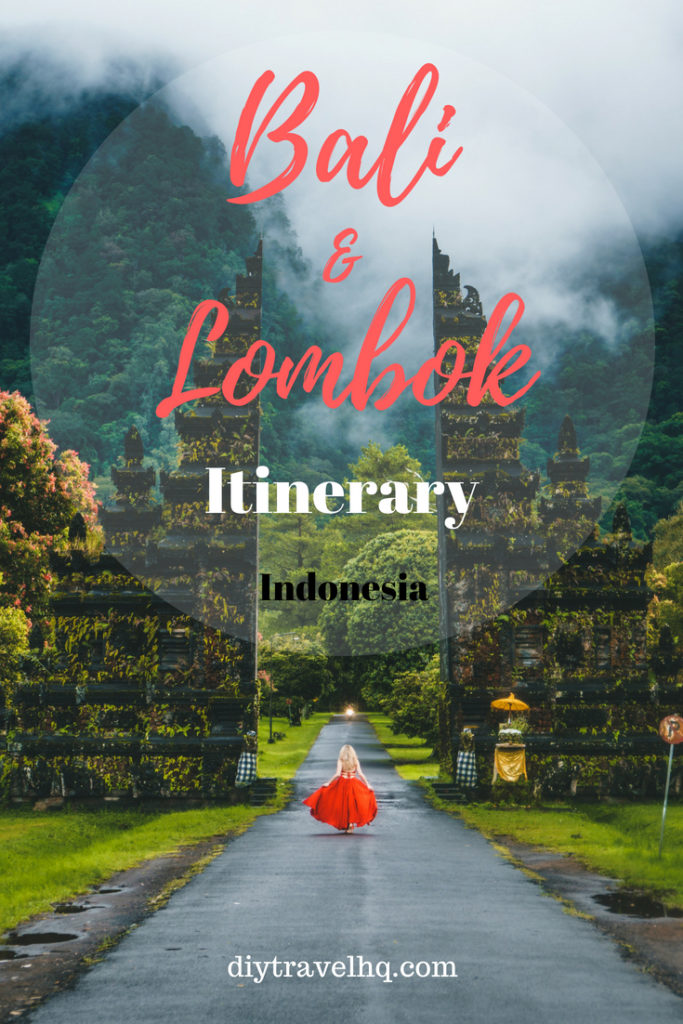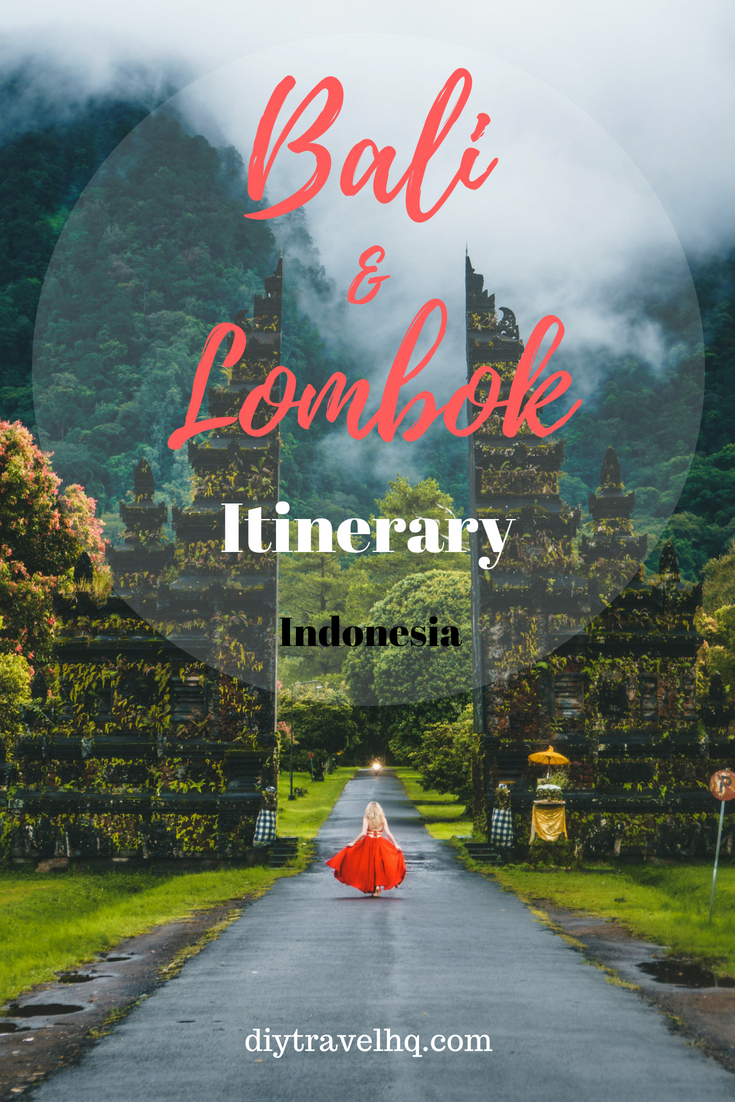 Disclaimer: This post contains affiliate links which means that we receive a small commission if you click on a link & purchase something that we've recommended – at no extra cost to you. This helps us to keep our site running so we can continue to provide free content. Thank you for your support!