Java is the most populous island in the world, home to magnificent volcanoes, temples & cities – in a whirlwind 5-7 days, you can experience the top 6 destinations in Java!
Top 6 Destinations in Java
1. Mount Bromo
Mount Bromo is the most popular & accessible volcano in Indonesia.
Hike or take a jeep to watch sunrise, then jump on a horse to cross the Sea of Sand.
For the final stretch, you'll have to use your own two feet to make the steep climb all the way up to the crater rim.
Here you can look into the mouth of the crater & enjoy incredible 360 degree views of the desolate, space-like landscape.
Mount Bromo is definitely one of the best destinations in Java – put it at the top of your Indonesia itinerary.
Top 20 Places to Visit in Indonesia
Volcanoes, beaches, diving, temples, rice fields, villages… Indonesia has so much to offer & in 60 days you can see it all. From Sumatra to Timor, find out where to go in Indonesia!
Read more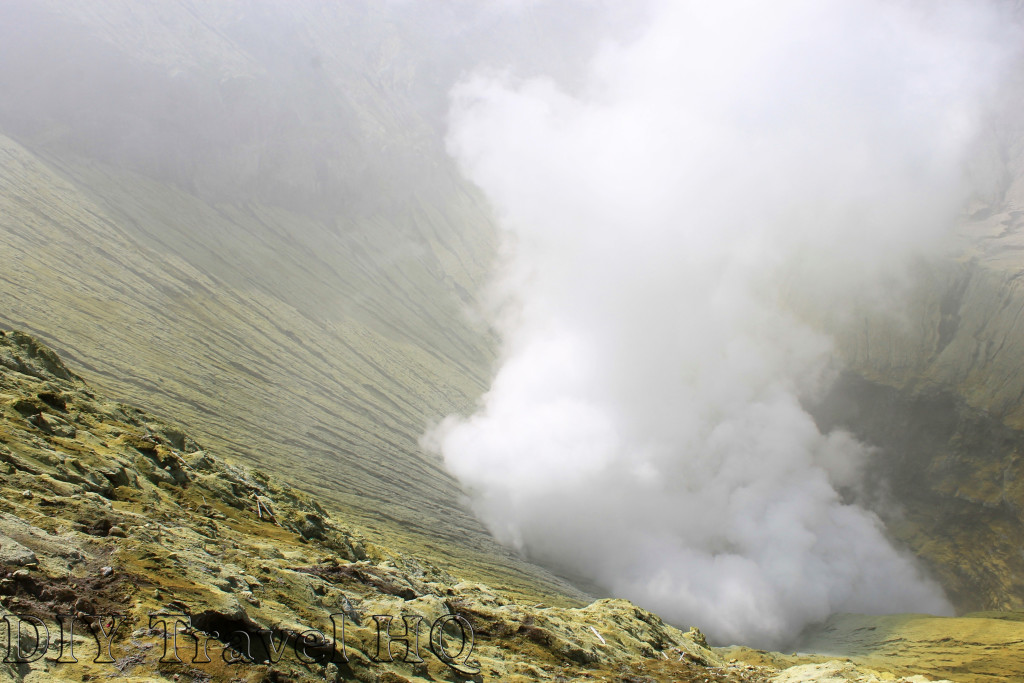 2. Mount Ijen
The hike to Mount Ijen starts at 2:30 am in the morning but it's worth it to experience one of the top destinations in Java.
It's a steep & dusty uphill climb to the top of the volcano, before descending into the crater to see its famous blue flames.
Sulphuric gas looms all around the volcano so you'll need to wear a gas mask to breathe.
You'll share the mountain for the morning with miners, who carry 70-90 kg loads of sulphuric rock up & down the mountain every day.
Climbing Mount Ijen isn't just physically challenging, but it's emotional & thought-provoking to walk in the footsteps of these resilient miners – it's one of the most unique experiences in Indonesia.
* Don't forget to purchase travel insurance before any trip to Indonesia. We've been using World Nomads for over 10 years. It's the best-value provider we've found but there are other important things to consider. Check out our post and find out which of our claims were successful or denied.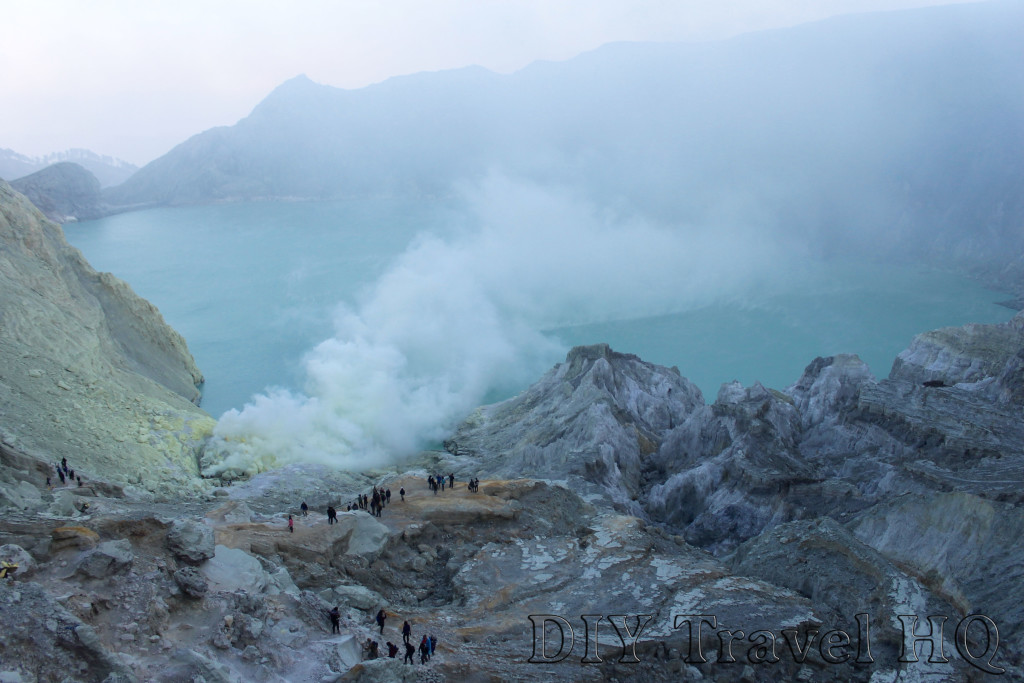 3. Borobudur
Borobudur was founded in the 8th century, taking around 75 years to build – today it's the largest Buddhist temple in the world.
We don't know why but the site was mysteriously abandoned in the 16th century. It remained hidden under layers of jungle growth & volcanic ash until being discovered in 1814 by General Thomas Stamford Raffles (founder of modern-day Singapore).
Borobudur is a massive, bulbous temple, made up of nine raised platforms topped by a central dome – it's one of the most popular destinations in Java.
Thousands of sculptures & bas-relief carvings tell the life story of the Buddha, his teachings & path towards enlightenment.
It's a masterpiece of Buddhist art & architecture, and one of the greatest monuments in the world.
Tour option: Borobudur Sunrise or Sunset Tour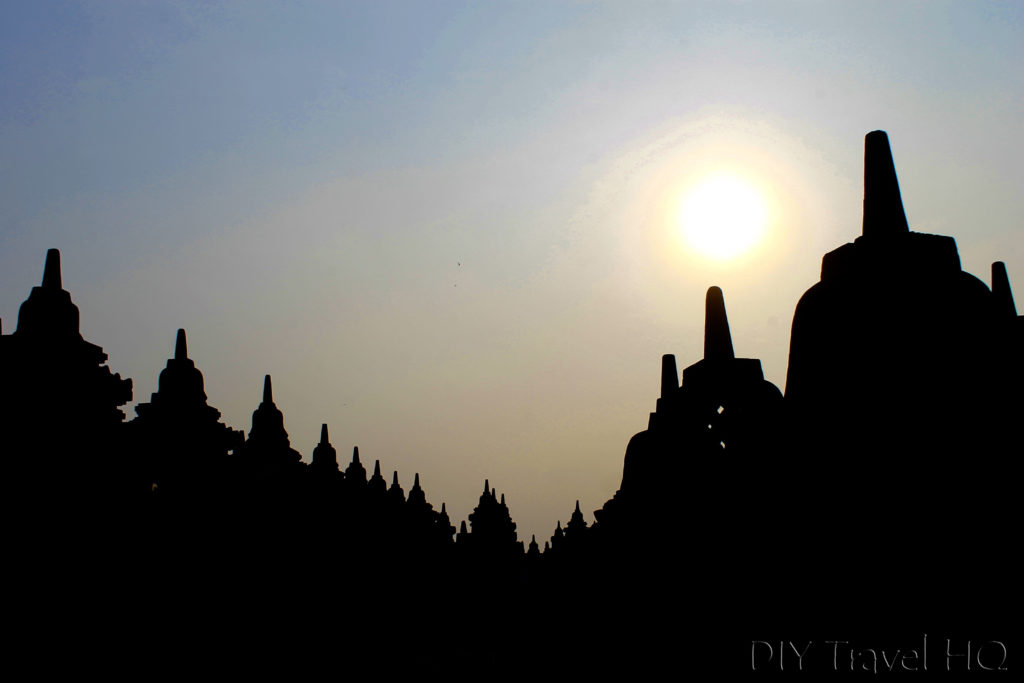 4.  Prambanan
In any other country in the world, Prambanan would be celebrated as a national treasure. However in Indonesia, it stands in the shadow of Borobudur, just 51 kms away.
But Prambanan can stand tall & proud, especially with its spectacular collection of sculpted, vertical towers. And unlike Buddhist Borobudur, it's a Hindu temple, the largest in Indonesia.
The main complex consists of 8 major temples & 8 small shrines on a square elevated platform, but be sure to explore more of the grounds, which hold hundreds of other structures in various state of deterioration & renovation.
Often overlooked, Prambanan is an incredible monument in its own right, not to be missed – it's one of the top destinations in Java!
Tour option: Prambanan Sunset Tour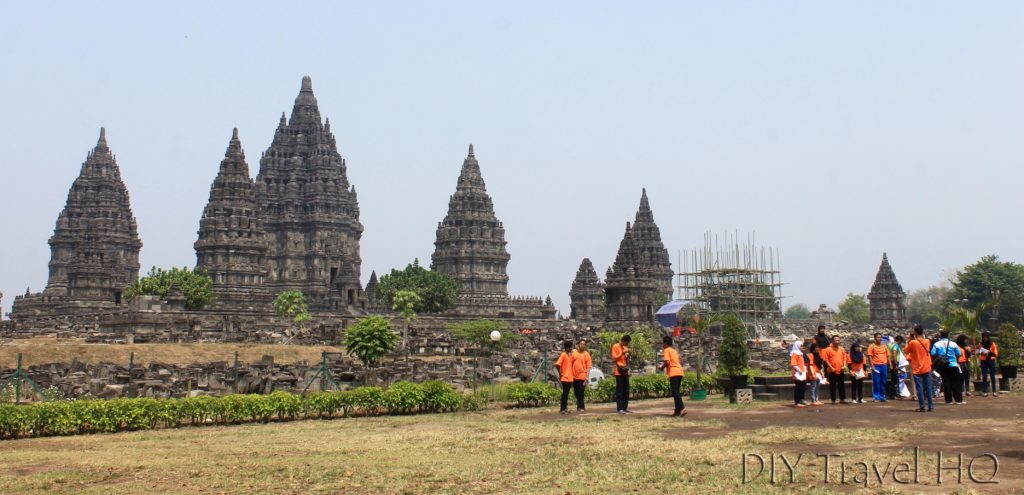 5. Jakarta
The megacity of Jakarta is known as the "Big Durian" of Asia – a shock at first sight & smell with its rapid development & urban sprawl.
With over 10 million people, Jakarta's population has grown faster than Kuala Lumpur, Bangkok & Beijing – in Greater Jakarta it's 25 million.
It's a far cry from its days as the "Queen of the Orient" in the 17th century Dutch colonial era – some of the atmosphere & buildings remains in the old town of Batavia.
Visiting a nation's capital always offers a better understanding of a country which is what makes Jakarta one of the top destinations in Java.
Although most people only come to Jakarta for transportation connections, it's worth a day or two to sightseeing around the city monuments, museums, churches & mosques.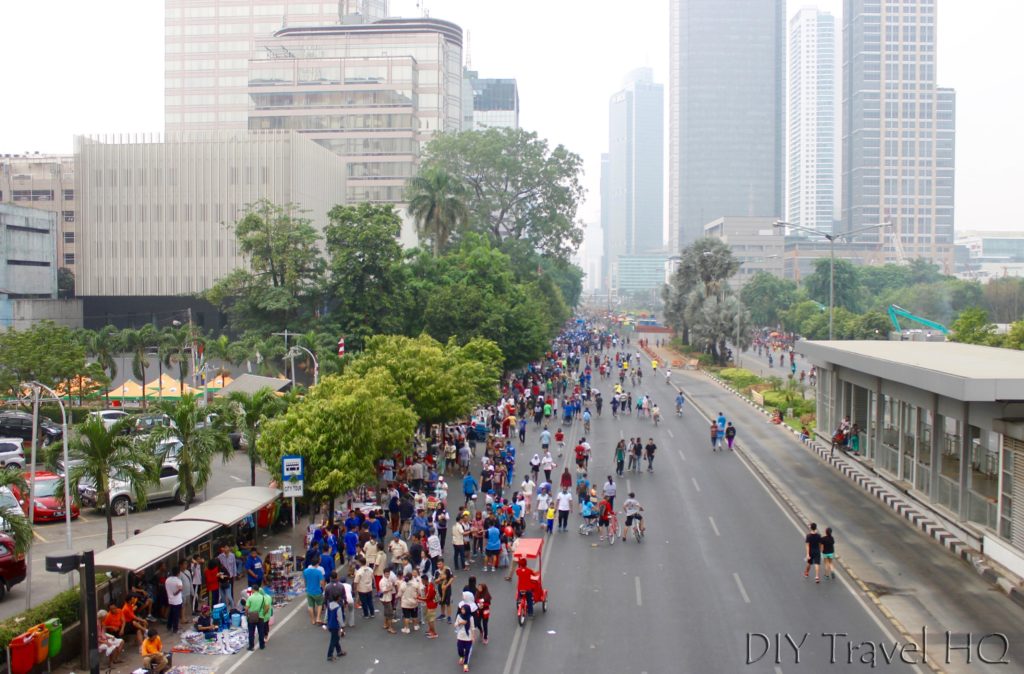 6. Yogyakarta
Yogyakarta is the kind of city you either love or hate.
It's the tourist hub of Java, for it's proximity to the Borobudur & Prambanan ruins. For that reason, there are many shops, markets, restaurants & services targeted at foreigners, especially around Jalan Malioboro.
With all its commercialisation Yogyakarta can feel a bit soulless.
But travel a little out of the city centre & you'll discover Yogya's strong cultural roots. It's the center of the arts in Indonesia, with many small galleries & museums scattered across the city.
Yogyakarta also has a proud history as a national capital & royal state, with several colonial buildings & stately palaces still in fine condition.
Check out Lonely Planet for more travel inspiration in Indonesia.
Tour option: Private Car Charter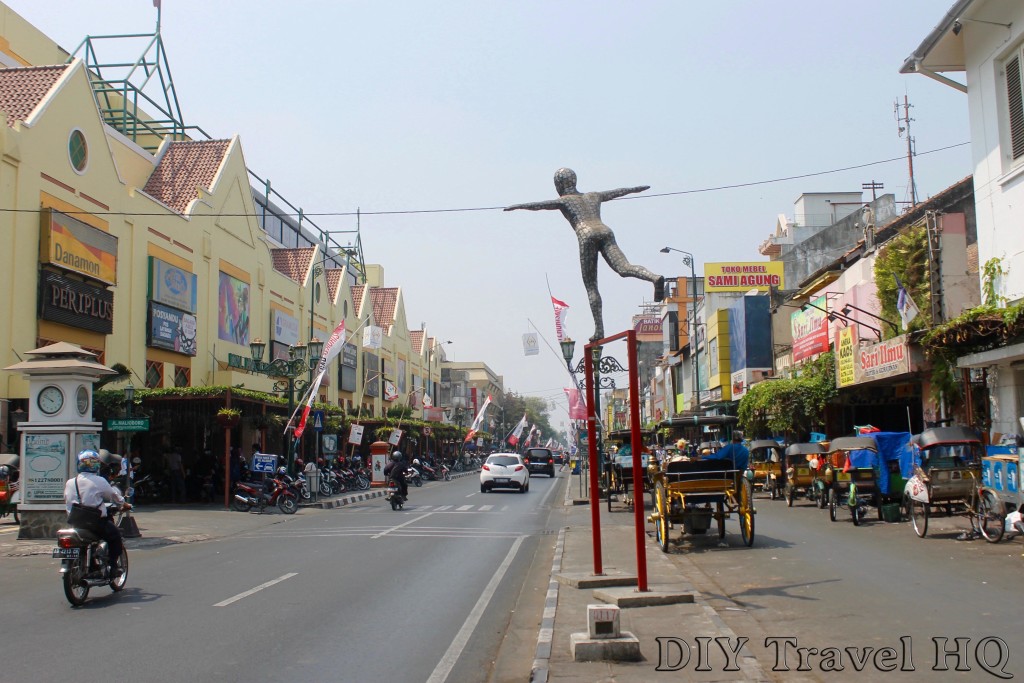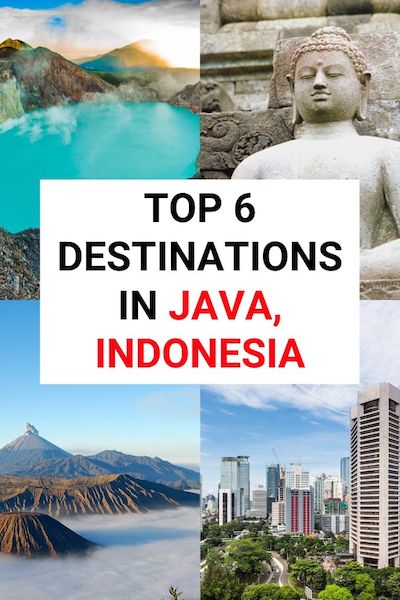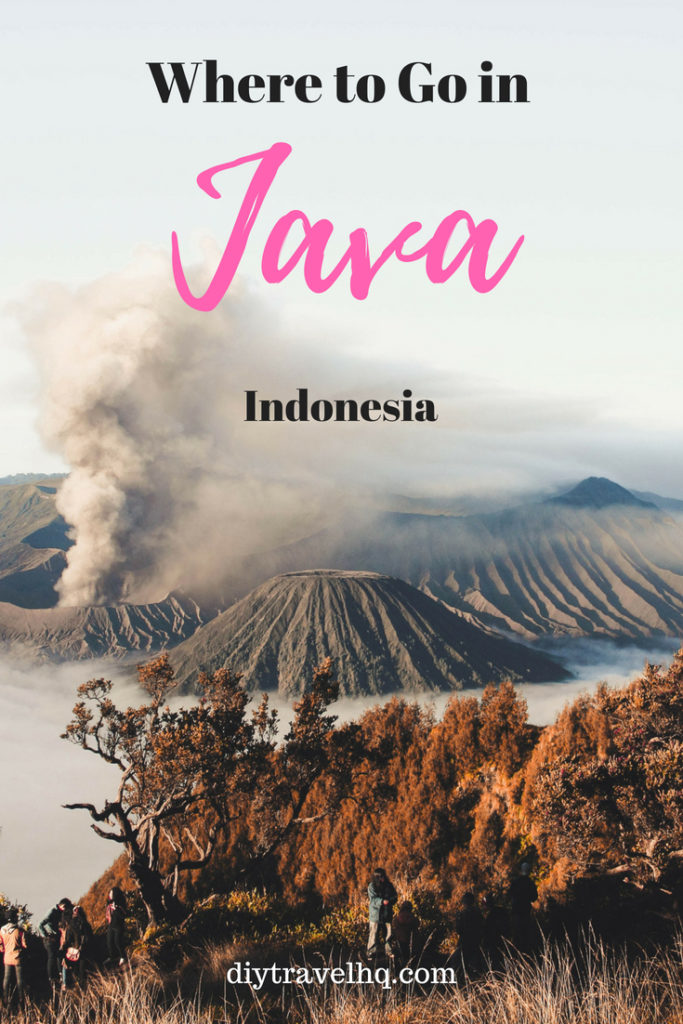 *** The Final Word – For a week of adventure & culture in Asia, look no further than the top destinations of Java! ***
What's your favorite place in Java?
Disclaimer: This post contains affiliate links which means that we receive a small commission if you click on a link & purchase something that we've recommended – at no extra cost to you.