Picking a travel blog name seems so simple, but there are many things to consider – find out what it takes to choose a name with longevity!
Why is a Travel Blog Name Important?
Similar to real estate, picking a travel blog name is all about location, location, location. What you decide to name your travel blog determines your address where everyone can find you online.
Would you rather have your business card say 5th Avenue in midtown Manhattan, or 21st Road sandwiched between 21st Avenue and 21st Drive in Queens? As with addresses, travel blog names are your first impression.
Let DIY Travel HQ help you put your best foot forward.
The Basics
Before we begin with the must dos and must nots, let's make sure you are familiar with the terminology needed to pick a travel blog name:
Domain name – this is what you would call your travel blog name, and online address. For us, it is diytravelhq.com. An easy way to remember this is what would come after @ in an email address.
URL – this is the map that points to a specific website page on the internet. For example, our post How to Choose a Travel Blogging Niche and Make Money is found at https://diytravelhq.com/how-to-choose-travel-blogging-niche/.
At this point you might be wondering where the www. is located such as with Amazon's homepage https://www.amazon.com/. The difference is simply a choice whether or not to include www. when you are setting up your Bluehost hosted website
.
For social media and other websites, the handle or username would be your travel blog name. These are used interchangeably. Here is an example of the URL to our Facebook page, https://www.facebook.com/diytravelhq/.
Name Length
The ideal travel blog name length is between 5 and 15 characters. Although this narrows it down a lot, it also makes it extremely difficult to find a travel blog name you love that is still available on all platforms.
Believe it or not, this 5-15 character range isn't a scientific formula, but rather the limits imposed by key social media platforms. Facebook requires your username to be at least 5 characters long, while Twitter has a 15 character limit for handles.
Although this is likely to change as more accounts are created, new social media platforms may have the same restrictions. Comparatively new Snapchat has a 15 character limit as well.
Domain Extension
A domain extension are the characters that come directly after your travel blog name. The most popular domain extensions are .com, .org, and country identifiers such as .com.au for Australia.
Without a doubt, you should only purchase a .com address for your travel blog domain.
I know it's tempting to be able to get your ideal travel blog name on the first try. However, think of all the competition and missed visitors simply because you didn't have the primary .com domain extension.
Humans have selective and horrible short term memory for new things. It's hard enough for them to remember your travel blog name, yet alone an uncommon domain extension.
Take my Queens address example above, you want to get people to YOUR online address and not just to the general neighborhood when you tell them you are located on 21st.
The one notable exception is if you are going to be writing specifically about a single country or city. Then it may be acceptable to use a country specific extension that will help Google know your desired audience's location.
Travel Blog Name Mistakes
Now that we have narrowed down the parameters for a domain name, let's focus on what not to include when choosing a  name. Besides being 5-15 characters long, make sure you don't include any of these mistakes:
Punctuation such as periods, dashes or hyphens, underscores, or any other symbols.
Numbers
Misspelling whether on purpose or by accident
British or American spelling variations such as traveller versus traveler
Misconstrued names such as therapist.org
Cliché, common, or already popular variations of travel blog names
You can earn more in Blogging For Dummies
 – seriously!
The main goal is to be short and memorable. You know you did not pick the correct travel blog name when you have to explain how to type it. Picture trying to explain how to type luv2travel.com to someone new you met and want to share your travel blog with.
Language variations are also a concern. Why bother with losing traffic over a simple issue that is preventable. Only choose words that don't have different acceptable spellings.
Your travel blog name should also pass the 'eye test'. There should be no unintentional readings when you look at it. Another personal faux pas is having words end and then start with the same letter.
Part of being memorable is not to pick a name that sounds like everyone else. It is also a lot more difficult to rank in search engines when you have one of the same key words as a popular travel blogger.
Picking a Travel Blog Name
If you haven't already picked your niche, please read our article How to Choose a Travel Blogging Niche and Make Money (see below).
Assuming you have already finalized that aspect to starting a travel blog, then let's start the brainstorming process of how to choose a travel blog name.
Choosing a Travel Blog Niche
Don't forget to enter in your text.
Read more
#1. Descriptive Travel Blog Names
Any name you decide on should describe what the website is about. Some people take this a step further and name their travel blog after themselves. I do not recommend this as it does not lend well to the longevity of the travel blog.
What happens when you want to bring in additional writers, or sell your travel blog business? Naming a travel blog after yourself makes it more difficult for growth.
#2. Travel Blog Name for SEO
Another component to consider when deciding on a name is SEO, or search engine optimization. Not only are you informing your readers about what to expect when they click on your website, but you are also telling Google too!
Good examples may include travel and related words, a particular activity for a travel blogging niche you are entering, or a destination or region that you are focusing on.
#3. Brand Friendly Travel Blog Name
Although we at DIY Travel HQ did not think about this aspect when selecting our travel blog name, we sure wish we did. Several times we were turned down by potential collaborations due to their preconceived notion that independent travel is budget travel.
Things have gotten better once we were able to create relevant examples, but we still wonder if a few nonresponses are due to the same issue. What you want to be able to do is picture introducing your travel blog at a bloggers convention or meeting potential partners, and feeling confident when you tell them your travel blog name.
If there is even a slight hesitation, then get ready to start over. You are better off taking more time to pick a travel blog name than have to change it later. Taking time to do things right the first time is priceless. Rework is pricey.
Another important factor for choosing a brand friendly travel blog name is to consider what brands you would like to work with in the future, and ask yourself if they would work with you given your travel blog name.
Any negative connotations should not be part of your travel blog name. This includes anything with budget, cheap, or broke. Very few brands will want to work with travel blogs that cater to that audience. You can still write about saving money, but you don't want to advertise it on billboards such as your domain.
#4. Travel Blog Name for the Long Haul
I have already touched on picking a name that easily allows growth by not naming your website after yourself. It is also important to not limit yourself to a certain niche or demographic.
Travel styles can change, especially when you start making money from your new travel blog!
Think twice before including an age, relationship, budget, or travel style reference. Are you always going to be a poor backpacker traveling by yourself in your 20's? No; so why should your travel blog name give that impression?
How to Pick a Travel Blog Name
So far we have given you a list of must dos and must nots, but how do you actually choose name? The best way is to start with a list of 25 words you might like to include in your travel blog name. From there, start putting them together to form different combinations among 5 to 15 characters that meet the criteria above.
Once you have a large list, it is time to check their availability using NameCheck. This website provides a quick analysis of where your dream travel blog name is currently available.
A lot of your top choices will be taken, and that is where a thesaurus comes in handy. It is time to put on your thinking cap until you find a travel blog name that is available on all the key platforms. Let's explore all the places you will need prime (not taken) real estate online:
We also registered at the following websites:
LinkedIn
TripAdvisor
Tumblr
WordPress
Reddit
StumbleUpon
Skype
Typically, if the dot com domain is available, then all the social media handles are available too. This is not always the case though. One of our earlier travel blog names we were considering was available everywhere except an unused Facebook page.
We valued having the same extension for all social media platforms so we chose to go with DIY Travel HQ instead of adding a number after a Facebook username. It all comes down to consistency, and not competing with others from the start.
Securing a Gmail account is crucial as so many software apps already exist, and many more owned by Google will in the future. The biggest is YouTube, but there are also analytics as well. Plus, you get free email and storage until you are able to monetize your travel blog!
Social media platforms are another area of the internet that is constantly evolving. Even if you don't plan on using some social media platforms, it doesn't hurt to register for them. Not only does it give you the option in the future, but it also keeps fake accounts from ruining your reputation.
Finalizing a Travel Blog Name
When finalizing a travel blog name, you want to ask your friends and family what they think of your name before you purchase any domain rights. Negative comments are worth their weight in gold. If you are not happy with your travel blog name today, then you definitely won't be happy tomorrow. You should love it from the start!
A second opinion is critical as there is always a chance you are missing a major issue with your proposed travel blog name. It's always a risk since the internet doesn't sleep, but I recommend taking a night to think it over. You could always claim the free social media usernames in advance, which might prevent someone from swooping in to steal your new domain.
If you still feel the same in the morning, then it's time to purchase your new travel blog name!
How to Secure a Travel Blog Name
Congratulations! You have picked a travel blog name that you love and is available at all the important locations online. Don't wait any longer, and register your new domain at Namecheap
now!
You can also check out our article comparing NameCheap versus GoDaddy!
Did you enjoy reading our guide on Choosing a Travel Blog Name?!
Pin it and help others find it too!
[pin_follow username="diytravelhq" label="Follow us on Pinterest!"]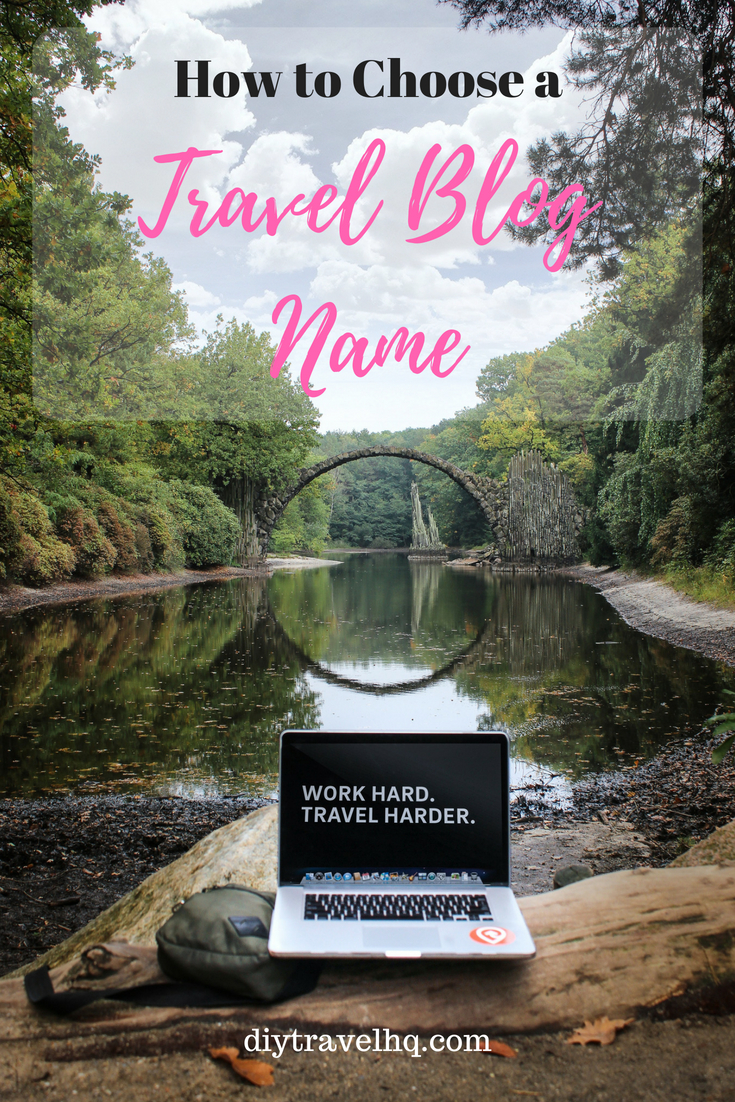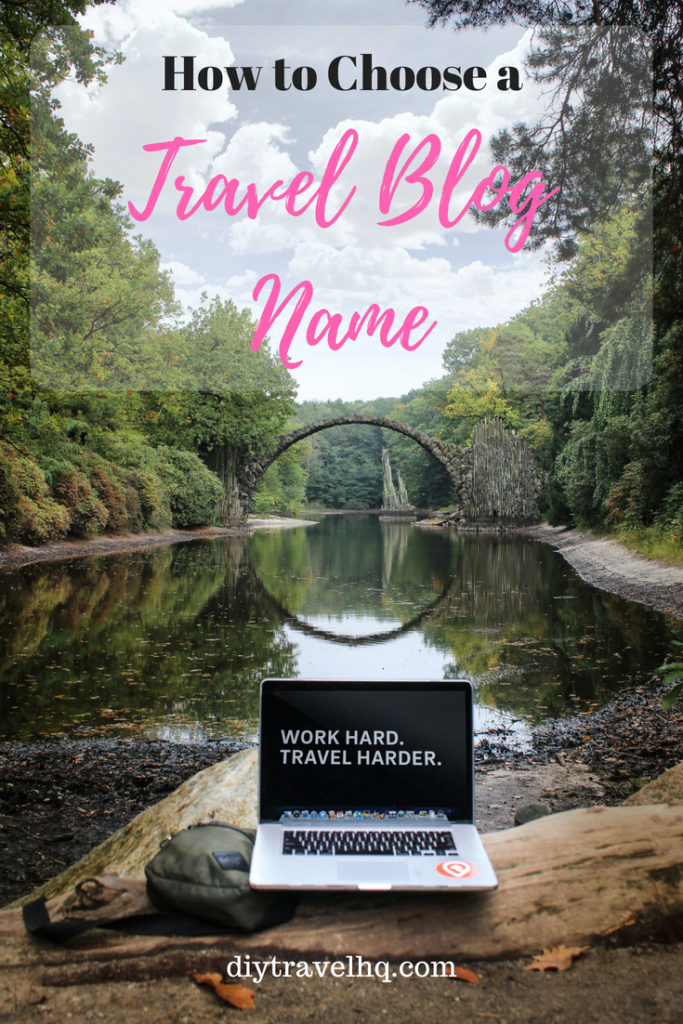 This post may contain affiliate links which means that we receive a small commission if you click on a link & purchase something that we've recommended – at no extra cost to you. This helps us to keep our site running so we can continue to provide free content. Thank you for your support!