In 1945 an English poet came to the mountains of Mexico to create a Garden of Eden – from transport to accommodation, find out about everything you need to know about visiting Las Pozas, Xilitla.
The jungle turned abstract attraction of Las Pozas, Xilitla is the creation of Edward James.
Born into wealth, he became infatuated with Xilitla, a subtropical rainforest of waterfalls & pools.
Here, he spent the next 35 years building surreal concrete structures – stairs that lead to nowhere, concrete flowers next to real ones & fairytale castles among them.
Here at DIY Travel HQ Las Pozas, Xilitla sounded right up our alley.
Origins of Las Pozas, Xilitla
The first step into the madness of Las Pozas were the construction of giant concrete flowers lining the stream.
From there, Edward James began to construct many more structures over the better part of two decades.
Some of which were never completed.
At the height of his vision, he employed 140 villagers from Xilitla.
Las Pozas, Xilitla Sculptures
Today, there are only concrete slabs supporting concrete formed designs in Las Pozas (50 pesos / $2.65).
Connecting the skeletal buildings are a series of stone pathways through the jungle.
Most can be climbed via stairs that lead you to scenic vantage points, or nowhere.
The most inspiring location in Las Pozas is located at the top. A park employee rations the number and duration of visitors to the top level.
The best photograph can be taken from the bridge to nowhere.
It overlooks the structure with a mountain in the background. However, this requires a larger group to coordinate.
Otherwise, try to time your shot on the bridge with the exchange of selfie revellers.
Other Las Pozas, Xilitla oddities are the concrete bamboo curtain, aviary, and several other ruins.
Most do not have rails so each person has to be responsible for their own safety.
Las Pozas, Xilitla Pools
On hot days Las Pozas, or pools, are a popular attraction. They are located left of the ruins as you enter.
There are a series of several pools. The highest pool leads to a waterfall, and then three subsequent pools. The bottom pools are linked by smooth surfaces so that you may slide down.
Depending on the water level, it is possible to jump or dive into sections of the larger pools.
The water is chilly at first, but your body acclimatizes quickly.
Families make a day out of both sections of Las Pozas and bring a cooler with drinks and food.
Las Pozas, Xilitla Hours
Las Pozas opens at 9 am, and during weekends or holidays it is best to be in line by at least 8:30.
For whatever reason, purchasing tickets is very slow as only one person operates the booth.
Las Pozas also has a maximum occupancy of 800, so you don't want to arrive after they have already entered.
The minimum amount of time people spend inside is two hours.
We saw a line stretching over 500 meters at 2 pm with absolutely no movement. The park closes at 6 pm.
Xilitla
There is nothing magical about Xilitla.
Similar to many Mexican villages the main plaza is overlooked by a religious institution, Convento de San Agustin.
The remainder of Xilitla is comprised of businesses catering to all the tourists that came for Las Pozas.
The village isn't bad, it just isn't special.
Xilitla Accomodation
There are two sections of Xilitla to stay: Xilitla town or up closer to Las Pozas.
Most people opt to stay in the town and visit Las Pozas instead of the other way around.
That makes it easier for all necessities and easy exploration. There is a hostel that was asking 220 pesos per person – no doubt a Semana Santa holiday price.
The other option for accommodation in Xilitla is to stay close to Las Pozas.
To the left of the entrance is a field that allows camping for 50 pesos / $2.65 per person. You can rent a tent for 200 pesos / $10.60 or bring your own.
Instead, try the 38 room hotel slightly further up the road that rents basic ensuites for a pricey 350 pesos / $18.60 – another Semana Santa holiday price.
How to get to & from Las Pozas, Xilitla
Despite being isolated, Xilitla is accessed by multiple cities. It is possible to travel to:
Queretaro (340 pesos, 7 hours, Flecha Amarilla bus)
San Luis Potosi (465 pesos, Vencedor)
Ciudad Valles (118 pesos, Vencedor)
Tampico (312 pesos, 5 hours, Vencedor)
Everywhere in Xilitla is walkable.
Las Pozas can be reached within 40 minutes, or a colectivo (10 pesos / $0.55) can be caught by the tourist stand in the main plaza roughly every hour.
It will probably drop you off 1 kilometer away at a junction, but may take you all the way depending on the passengers' desired locations.
Know Before You Go
Las Pozas Entrance fee: 50 pesos / $2.65
Las Pozas Hours: 9am to 6pm
Las Pozas Transport: collectivo from Xilitla to Las Pozas, 10 pesos / $0.55
[put_wpgm id=10]
*** The Final Word – If you happen to be passing through this part of Mexico, by all means visit Las Pozas, Xilitla. Otherwise, Lonely Planet's description over hypes this attraction ***
Have you spent Semana Santa in Mexico? Was it crazy busy?!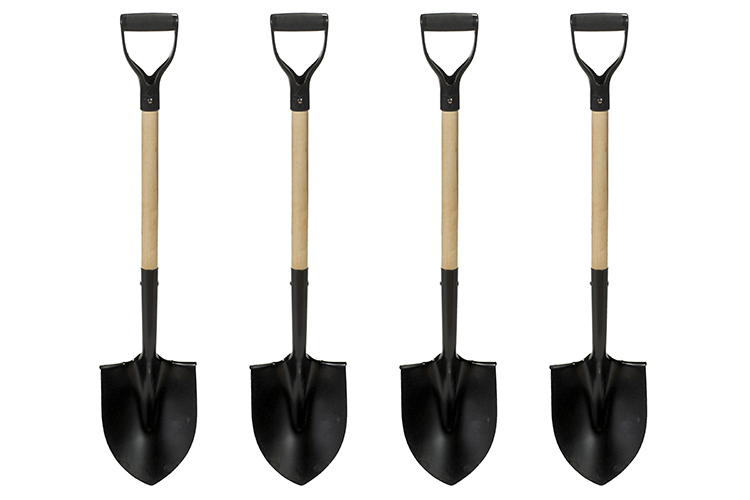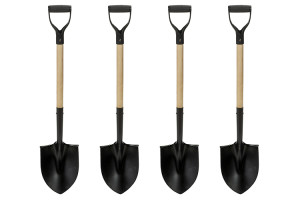 Easy DIY travel outside city centres using public transport – once you arrive in Xilitla, you can easily walk or take a collectivo to Las Pozas
Visited in April 2016