Cozumel on a budget is possible even if you plan on diving – find out what to see & do, where to stay & how to get to one of Mexico's most popular islands!
Things to Do in Cozumel
Life is good in Cozumel – divers come to explore the rich underwater wonders while package tourists on mega cruise ships dock in daily to indulge in great food & drinks.
With big money pouring in from these strong performing industries, it's a prosperous island with first-class amenities and one of the top destinations in the Yucatan.
Check out Lonely Planet
for more Yucatan travel inspiration.
* And don't forget to purchase travel insurance before any trip to Mexico. We've been using World Nomads for over 10 years. It's the best-value provider we've found but there are other important things to consider. Check out our post and find out which of our claims were successful or denied.
San Miguel de Cozumel is the only town on the island, located just opposite the ferry dock.
There are over 300 restaurants in town, many of which are around the central plaza & along the waterfront boulevard.
It's also a pleasant place to stroll around, with Spanish-Colonial architecture, a photogenic clock tower & much-photographed sign.
To explore more of the island, you'll need wheels.
A scenic coastal drive can take you to many white-sand beaches as well as to the following attractions:
Museo de la Isla de Cozumel
El Cedral
Playa Palancar
Parque Punta Sur
San Gervasio ruins
But of course the main appeal here isn't on land but under the sea.
The island is known as one of the world's best diving areas, with an huge abundance & variety of coral reefs & marine life – there are many diving tours in Cozumel.
Diving options:
Where to Find Cheap Diving in Cozumel
World-class Cozumel diving is not cheap – we tell you where you can find a two-tank dive for US$59 but why it might turn out to be a very bad experience…\
Read more
Cozumel Hostel
The cheapest place to stay is Hostelito – don't waste your time like we did here at DIY Travel HQ looking for cheaper options, they don't exist.
There is one huge shared mixed-dorm downstairs & a variety of private rooms on the 2 upper levels. There's a lovely kitchen on the 1st floor, well stocked with cutlery & crockery.
The 2nd level has awesome chill-out areas with hammocks & day beds – it's a pity it's so hot in the day to be able to use them. A pool is under construction too, which will really make Hostelito an amazing place.
A bed in the dorm is MN$180 pesos / $10.00 a night.
Getting to/from Cozumel
There are 2 ferry operators that run services from Playa del Carmen. The prices are:
Mexico Waterjets – M$146 pesos / $8.15 (online) or M$162 pesos / $9.05 (box-office)
Ultramar – M$163 pesos / $9.10 one way / M$326 pesos / $18.15 return
There may be different promotions for return tickets at the box office.
Services run regularly, check schedules on the websites, or on Bookaway.
Did you enjoy reading our list of Cozumel on a Budget?!
Pin it and help others find it too!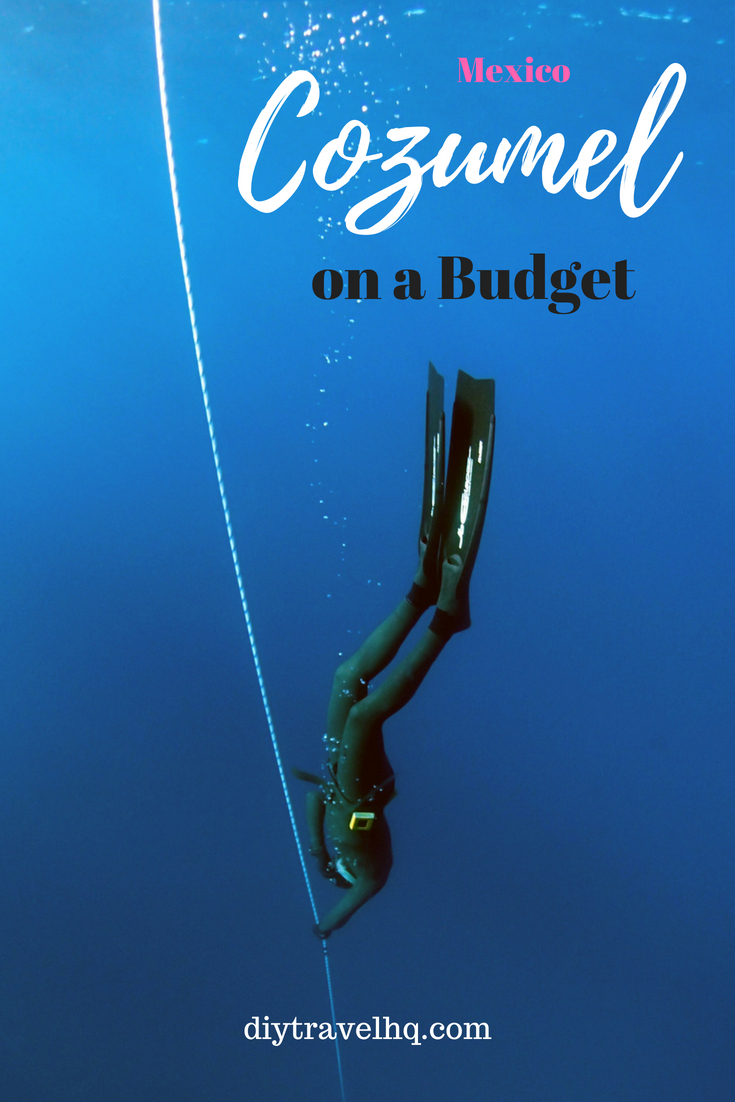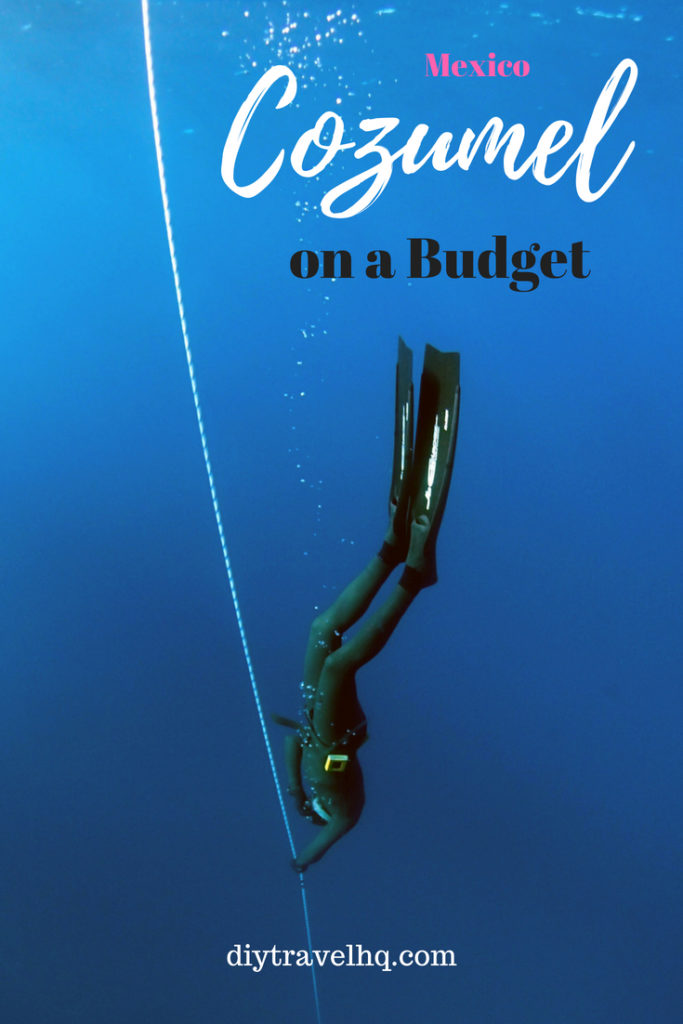 *** The Final Word – If you're not a diver or disembarking off a cruise ship, there's no reason to come to Cozumel ***
Why did you visit Cozumel?
Visited in June 2016
This post may contain affiliate links which means that we receive a small commission if you click on a link & purchase something that we've recommended – at no extra cost to you. This helps us to keep our site running so we can continue to provide free content. Thank you for your support!