If you only visit one place in Belize, make it Caye Caulker! This island paradise caters to all budgets but we'll show you all the things to do on Caye Caulker on a budget!

Things to do on Caye Caulker
Caye Caulker is a tiny coral island located 32 km North-East of Belize City, an hour away by water taxi.
The whole island measures 8 km long by 1.6 km wide but the centre of town is even smaller & can be walked in 10 minutes.
* Don't forget to purchase travel insurance before any trip to Belize. We've been using World Nomads for over 10 years. It's the best-value provider we've found but there are other important things to consider. Check out our post and find out which of our claims were successful or denied.
Caye Caulker is a major backpackers hub on the Central American trail.
For many people, put off by Belize's expensive reputation, Caye Caulker is their first & only stop in the country.
And what an impression it leaves – but there are also other fantastic places to visit in Belize!
Caye Caulker flaunts the best of Belize's easy, breezy attitude & lifestyle. You feel it in the air as soon as you set foot on the island.
Here, the people are laidback & chilled, islanders of a mix of Belizean, Creole, Garifuna & mestizo cultures.
As an ex-British colony (like Myanmar) the official language is English however most locals prefer to speak Creole. Creole is a mixture of English & local African dialects, after spending months in Spanish speaking countries, I found it very endearing.
There seems to be more travellers than locals on Caye Caulker. In other places, this ratio would completely spoil the authenticity but on the island, it simply adds to the charm.
Caye Caulker feels like a community, it feels like home.
One drawback in this paradise is the lack of any proper Caye Caulker beaches.
The only real place you can swim at is "The Split", a popular swimming area in from of the "Lazy Lizard" bar.
Today, Caye Caulker is made up of 2 islands but it was actually 1 long island until 1961 when Hurricane Hattie tore through.
Now, there's a narrow waterway separating the 2 islands, hence the name "The Split".
There aren't many things to do on Caye Caulker but that's part of the appeal.
We happened to be there on the its biggest weekend, Lobster Fest, but the celebrations were still low-key.
Do taste some seafood while on the island, it's super-fresh & at a relatively decent prices.
With its 3 roads, golf carts (there are no cars), many of bars & restaurants and diverse cultural influences, you can be sure to enjoy the good life in Caye Caulker!
Check out Lonely Planet's Belize Travel Guide
for more information to plan your trip.
Caye Caulker Snorkeling: Hol Chan 
Caye Caulker is the gateway into the Belize Barrier Reef, the second largest in the world after Australia's.
Unfortunately there's no good snorkeling from the shore so if you want to snorkel or dive in Caye Caulker, you'll need to take a tour.
Hol Chan Marine Reserve is the best site for snorkeling & diving in the Cayes. It even made the list of best dive sites in Belize!
It's located south of Ambergis Caye but easily accessed from Caye Caulker. It's known for its abundance & variety of marine life and impressive coral formations.
There are many tour agencies on the island – they all offer roughly the same programs at roughly the same prices.
And don't be surprised if you book with one company, only to go with another…
A full day snorkeling tour to Hol Chan Marine Reserve includes 5 or 6 stops featuring:
Shark-Ray Alley
Coral Garden
Sunken Barge
Tarpon Hole
Seahorses
Shipwreck
Duration: the tour runs from 10:30 am to 3:30 pm.
Hol Chan Martine Reserve Tour Price: we paid BZ$130 / US$65 – the cheapest price we found.
The price includes:
snorkel and fins
lunch (burger) & fruits
drinks (water & punch)
snorkel guide
Shark-Ray Alley definitely lives up to its name. Here, the snorkel guide will throw bait in the water to attract nurse sharks & stingrays.
And come they do, many of them! I've never seen anything like it!
Then you yourself jump into the water with all these sharks & rays! It's a really unforgettable experience – better than swimming with whale sharks in Mexico.
It was mating season for manatees & we were lucky enough to see 3 of them on our tour. Another amazing encounter!
Diving is also very popular, and expensive, from Caye Caulker. Experienced divers can organise trips to the Blue Hole from here.
The snorkelling tour to Hol Chan Marine Reserve is not cheap but it's one of the highlights of Belize & you can't do it yourself.
We had an awesome time & do highly recommend it as #1 on our list of things to do on Caye Caulker!
Caye Caulker Food
There are a lot of cafes & restaurants in Caye Caulker but budget food is hard to find.
Your best bet is a Chinese take-away shop on the main strip – it's next to a Chinese-run supermarket, which is not saying much as all the supermarkets in Belize are owned by Chinese people.
Anyway, here, you can order sweet & sour chicken fingers with rice or chips for BZ$6 / US$3. 
There are one or two Chinese restaurants on Caye Caulker – a plate of noodles can be enough to share between 2 people.
In the morning, local food vendors set up shop on the main strip & sell cheap snacks & burritos for BZ$1-2. Go early before the sell out.
Caye Caulker Accommodation
Sandy Lane Guest House is the best value for money accommodation you can find on Caye Caulker. If there are 2 of you (maybe even one), it's cheaper than any hostel on the island.
A room with shared bathroom is BZ$30 / US$15.
Rooms are basic but clean & the owner Miss Elma is lovely.
It's a huge property with cabanas, located on the corner of Middle Street & Chapoose Street, near the football field – unfortunately it's not well signposted.
Ferry from Belize City to Caye Caulker
The only way to Caye Caulker is via a ferry from Belize City.
There are 2 ferry operators: San Pedro Belize Express Water Taxi & Ocean Ferry Belize.
Services run roughly every 1-1.5 hours between 8:00 am to 5:30 pm. San Pedro Belize Express Water Taxi runs more regularly than Ocean Ferry Belize.
Ocean Ferry Belize
One way trip: BZ$19 / US$9.50
Return trip: BZ$29 / US$14.50
San Pedro Belize Express Water Taxi
Return trip: BZ$27 / US$13.50
Trip duration: 45 minutes
You can check schedules on their websites but do not book online – prices are more expensive.
Tickets do not need to be booked in advance, buy them at the pier offices just before departure.
Know Before You Go
Water taxi: BZ$29 / US$14.50 return trip
Sandy Lane Guest House: BZ$30 / US$15 for a room with shared bathroom
Hol Chan Marine Reserve snorkeling tour: BZ$120 / US$60
Did you enjoy reading Things to do in Caye Caulker? 
Pin it and help others find it too!


*** The Final Word – Even though there aren't many things to do in Caye Caulker, it's #1 destination in Belize! *** 
Did you love or hate Caye Caulker?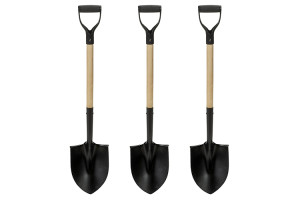 Accessible DIY travel to more distant locations via multiple connections or longer forms of public transport
Disclaimer: This post contains affiliate links which means that we receive a small commission if you click on a link & purchase something that we've recommended – at no extra cost to you. This helps us to keep our site running so we can continue to provide free content. Thank you for your support!
Visited in July 2016