The Coonawarra is home to over 30 wineries so we've narrowed the list down to the 10 best Coonawarra wineries with cellar doors for an excellent visit. Stop by and find out how the terra rossa creates the best Cabernet Sauvignon in Australia.
Wine tasting should be on every Australia bucket list and the Coonawarra is one of the top places to check this off!
The Coonawarra region is a narrow strip of land in South Australia highlighted by terra rossa, also known as red earth. The red soil is actually a layer of weathered limestone clay receiving its color by iron oxide. This free draining soil combined with the limestone groundwater create ideal conditions for Cabernet Sauvignon.
John Riddoch was the first to create a winery on the notable terra rossa in 1861. Although he had limited success due to market conditions, the region would start to flourish in 1951 when Wynns Coonawarra Estate took over the same land. Property was soon highly prized with wineries occupying all the terra rossa.
If you can't find someone to be a designated driver, consider booking a tour with Leroy's Coonawarra Wine Experience Tour.
Best Coonawarra Wineries
Below are the 10 best Coonawarra wineries with cellar doors to excite your taste buds!
10. Penley Estate
Penley Estate is the combination of two well-known wine-making families, Penfold and Tolley. To date, the merger of families has kept a simple character to Penley Estate. Wine is produced for everyone to enjoy, and their lines embody this whimsical nature. Make sure you try the blends.
Penley Estate Wines to Taste:
Penley Estate Cellar Door Hours: Daily 10 am to 4 pm
Address: McLeans Road, Coonawarra SA 5263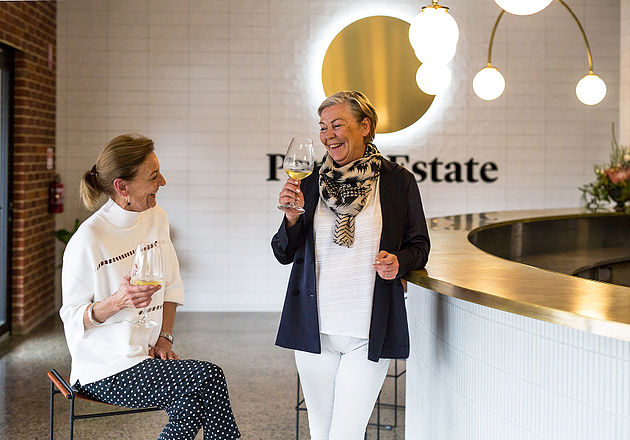 9. Brand's Laira
Brand's Laira produces exceptional wines with some of the oldest vines in Coonawarra, SA. Centrally located, the Station Vineyard borders the old station along the single track rail line.
If available, the Flagship range is the highlight during a tasting.
Brands Laira Wines to Taste:

Old Station Riesling
Old Station Cabernet Shiraz
Hero Tall Vines Shiraz
Stentifords Shiraz

Brand's Laira Cellar Door Hours: Weekdays 9 am to 4:30 pm, Weekends 11 am to 4 pm; Closed Good Friday and Christmas
Address: 14860 Riddoch Highway, Coonawarra SA 5263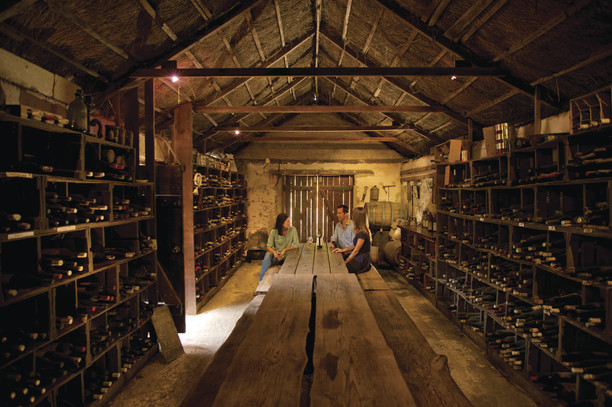 8. Digiorgio Family Wines
If you are short on time, Digiorgio Family Wines is a great cellar door in Coonawarra to taste wines from the property, but also other vineyards owned in the Limestone Coast of South Australia. Together, there is a complimentary variety of French and Italian varietals.
Digiorgio Family Wines to Taste:

Sparkling Merlot or Sparkling Pinot Noir
Lucindale Francesco Reserve Cabernet Sauvignon
Fortified Shiraz
Lucindale Botrytis Semillon

Digiorgio Family Wines Cellar Door Hours: Daily 10 am to 5 pm; Closed Good Friday, Christmas, and Boxing Day
Address: Riddoch Highway, Coonawarra SA 5263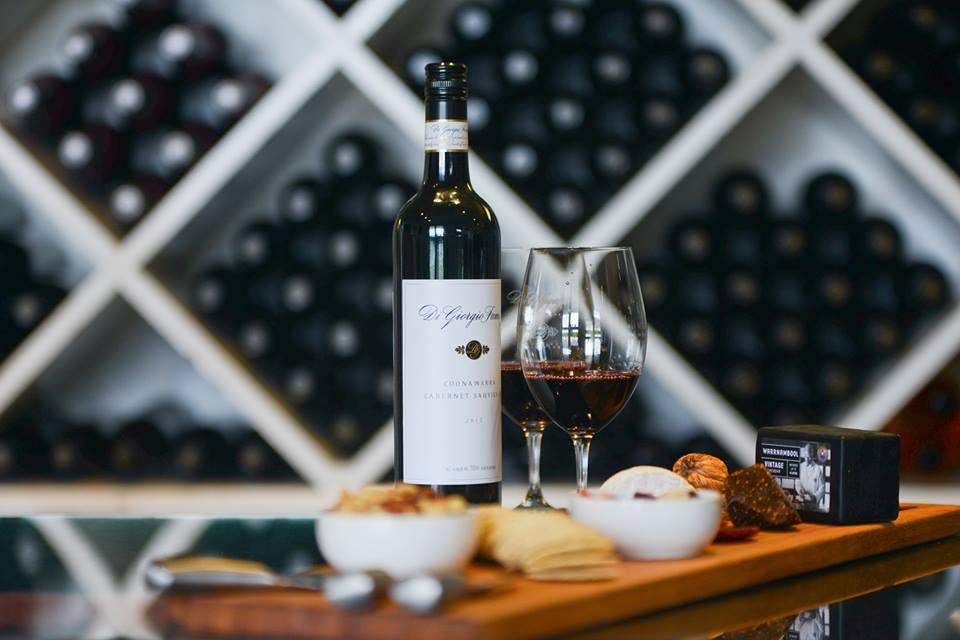 7. Rymill Coonawarra
Rymill Coonawarra has an impressive estate worth viewing. From the cellar door, you can climb a flight of stairs to overlook the vineyard from the second story balcony. Along the way, take a moment to admire the modern day fermentation process and cellaring.
A pair of fighting mustangs greets you as you drive down the tree-lined road to the cellar door. The equestrian theme is prevalent throughout the winery, and draws on the family's other love alongside Cabernet Sauvignon.
Rymill Wines to Taste:

Coonawarra Brut
mc2 (Merlot Cabernet Sauvignon)
Classic Cabernet Sauvignon
Sandstone Cabernet Sauvignon

Rymill Cellar Door Hours: Daily 11 am to 5 pm; Closed Christmas
Address: Riddoch Highway, Coonawarra SA 5263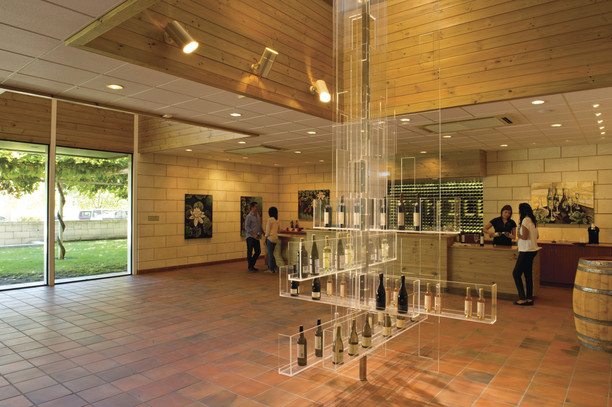 6. Patrick of Coonawarra
Patrick of Coonawarra is a great winery in Coonawarra to visit if you want to indulge your taste buds and try highly rated wine varietals that are not found elsewhere nearby. The Cabernet Sauvignon and Shiraz that Coonawarra's terra rossa is known for rank among the best at Patrick.
However, what grabbed our attention was the unique whites including the rare Botrytis dessert wine, gentle Pinot Noir, and Cider. There is literally something for everyone at Patrick of Coonawarra.
Patrick Wines to Taste:

Sparkling Chardonnay Pinot
Fume Blanc
'Aged' Riesling
Pinot Noir
Home Block Cabernet Sauvignon
'Joanna' Shiraz
'Grand Reserve' Cabernet Sauvignon
'Jessie' Botrytis Riesling
Applelation Cider

Patrick Cellar Door Hours: Daily 10 am to 5 pm
Address: Corner Riddoch Highway and Ravenswood Lane, Coonawarra SA 5263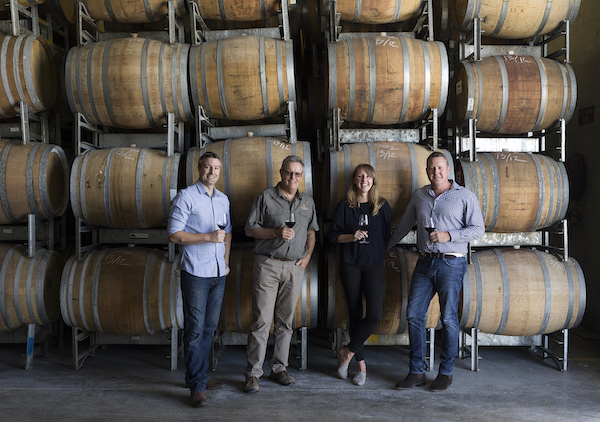 Balnaves is a family friendly winery in Coonawarra with top notch wines to taste in their cellar door. Many of their wines, including a Chardonnay, have received over 95 points by James Halliday. The Cabernet Sauvignons are the highlight, with The Blend being a cult favorite.
Try to time your visit for a lunch break and enjoy the wonderful pond and picnic area that includes games for kids.
Balnaves Wines to Taste:

Sparkling Cabernet NV
Chardonnay
The Blend (Merlot Cabernet Sauvignon)
Shiraz
Cabernet Sauvignon
The Tally Reserve Cabernet Sauvignon

Balnaves Cellar Door Hours: Weekdays 9 am to 4:30 pm, Weekends 11:30 am to 4:30 pm, Closed Christmas and Good Friday
Address: 15517 Riddoch Highway, Coonawarra SA 5263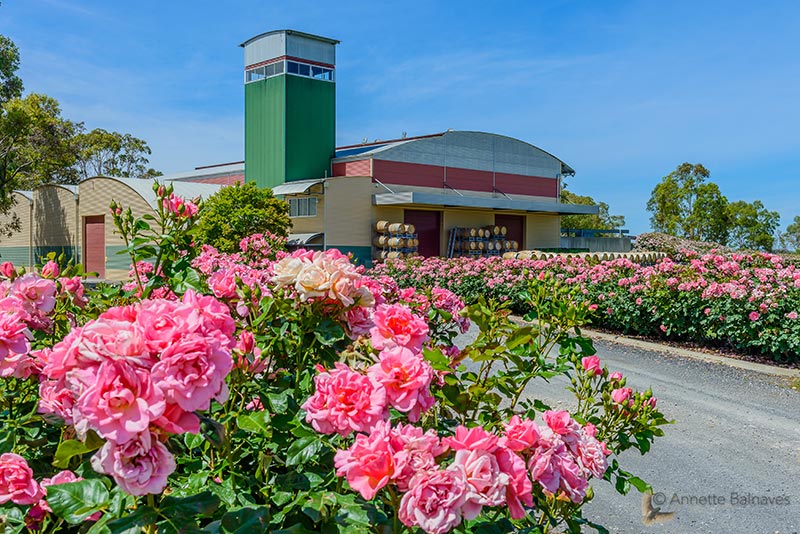 4. Zema Estate
Zema Estate understands the terra rossa, and concentrates on the varieties that grow best in the red soil. While other Coonawarra estates are experimenting with new varietals, Zema Estate has primarily stuck with Cabernet Sauvignon and Shiraz since their creation in 1982.
Zema Estate's cellar door tastings may be limited, but their wines are some of the best in Coonawarra. The Cluny Cabernet Merlot blend gets consistently good reviews and has an affordable price.
Zema Estate Wines to Taste:

Cluny Cabernet Merlot
Shiraz
Cabernet Sauvignon
Family Selection Cabernet Sauvignon

Zema Estate Cellar Door Hours: Weekdays 9 am to 5 pm, Weekends 10 am to 4 pm; Closed Good Friday and Christmas
Address: 14944 Riddoch Highway, Coonawarra SA 5263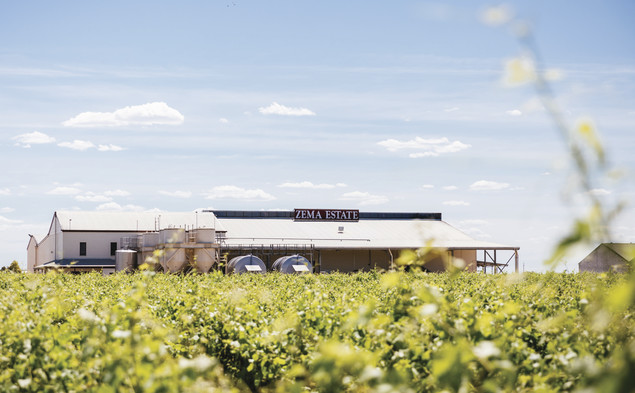 3. Katnook Estate
Katnook Estate offers one of the best cellar door experiences. Come for the history and stay for the wine as all varietals and vintages are available for tasting.
Katnook Estate is tied to the foundation of the Coonawarra region. It was here that John Riddoch created Coonawarra's first vintage in the Woolshed in 1896.
Just outside the wine cellar is the terra rossa walk-in pit that perfectly showcases the soil that has made Coonawarra one of the best wine regions.
Inside Katnook Estate's cellar door, there is a wide selection of wines to choose from including sparkling, whites, and reds that steal the show.
Katnook Estate Wines to Taste:

Founder's Block Sparkling Chardonnay Pinot Noir NV
Founder's Block Sparkling Shiraz
Founder's Block Cabernet Sauvignon
Katnook Estate Merlot
Katnook Estate Shiraz
Katnook Odyssey (Cabernet Sauvignon)
The Caledonian (Cabernet Sauvignon Shiraz)

Katnook Estate Door Hours: Weekdays 10 am to 5 pm, Weekends 12 pm to 5 pm; Closed Good Friday and Christmas
Address: Riddoch Highway, Coonawarra SA 5263

2. Wynns Coonawarra Estate
It would be impossible to visit Coonawarra, and not stop by Wynns Coonawarra Estate's cellar door. They are the largest single vineyard holder, and rejuvenated the wine industry in Coonawarra in 1951 when they bought the prime terra rossa vineyards before red wines were popular.
Although they produce Riesling and Chardonnay, Cabernet Sauvignon and Shiraz are the reason to visit the cellar door for wine tasting. What makes Wynns Coonawarra Estate special is their ability to localize their vineyards, and being able to taste the subtle differences among them.
Take a look at their soil samples from their different vineyards in the cellar door.
Wynns Coonawarra Estate Wines to Taste:

The Gables Cabernet Sauvignon
Cabernet Shiraz Merlot
V&A Lane Shiraz
Johnson's Block Cabernet Sauvignon
Single Vineyard Alex 88 (Cabernet Sauvignon)
John Riddoch Cabernet Sauvignon or Michael Shiraz

Wynns Coonawarra Estate Cellar Door Hours: Daily from 10 am to 5 pm
Address: 77 Memorial Drive, Coonawarra SA 5263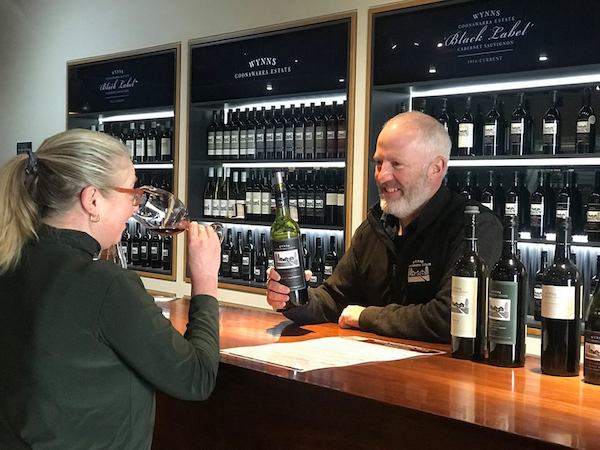 1. Majella Wines
Majella tops our list of the top Coonawarra wineries with cellar doors. They have consistently good red wine across the board that will satisfy even the most discerning wine enthusiast. Guests looking for their new favorite wine varietal won't be disappointed either with several excellent blends and sparkling options.
Majella Wines to Taste:

Cabernet Sauvignon
The Malleea (high-end Cabernet Sauvignon/Shiraz blend)
The Musician (value Cabernet Sauvignon/Shiraz blend)
Sparkling Shiraz
Minuet NV (sparkling Riesling)

Majella Wines Cellar Door Hours: Daily from 10 am to 4:30 pm; Closed Good Friday, Christmas, and Boxing Day
Address: Lynn Road, Coonawarra SA 5263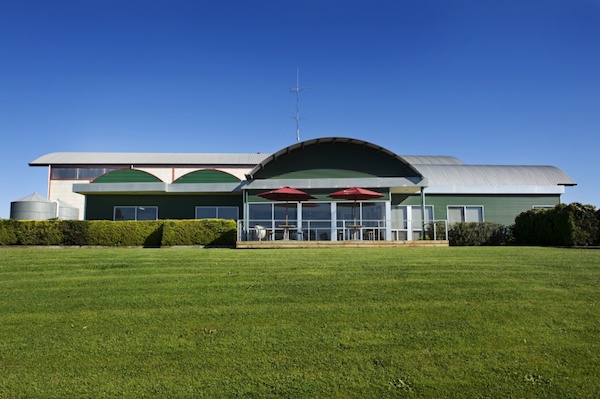 Coonawarra Accommodation
There is a wide range of Coonawarra accommodation options that will fit any budget from free rest stops, glamping tents, cabins, cottages, vacation homes, apartments, houses, to a condo hotel.
Coonawarra Hotels
Booking.com is our preferred site for accommodation bookings. It lists around 18 properties in Coonawarra and nearby Penola (14 kms away), and all are highly rated. On a recent search the properties ranged in price from $60-$180.
The properties include:
Coonawarra
Coonawarra Bush Holiday Park
Coonawarra Cabins
Coonawarra Units
Coonawarra's Pyrus Cottage
Girraween House
Camawald Cooonawarra Cottage B&B
Highbank Country Accommodation
Penola:
Cameron's Cottage
Coonawarra Motor lodge
Traveller's Rest B&B
Ruby's Cottage
Penola Parkview
Merlot Verdelho Townhouses
Coonawarra Motor Lodge
Alexander Cameron Suites
Check accommodation prices now!
Airbnb
Airbnb lists around 26 properties for Coonawarra and Penola. They include tents, cabins, cottages, vineyard stays, houses, and boutique hotels. On a recent search the properties ranged in price from $25 a night for 4 guests at the Bush Bell Tent (no power or linen) to $525 for 8 guests at the Hollick House.
Hostels and Couchsurfing
There are no hostels in Coonawarra or Penola. Couchsurfing lists 13 hosts in Penola, but only 1 is active. Try Wikicamps Australia for free and cheap places to camp around Coonawarra.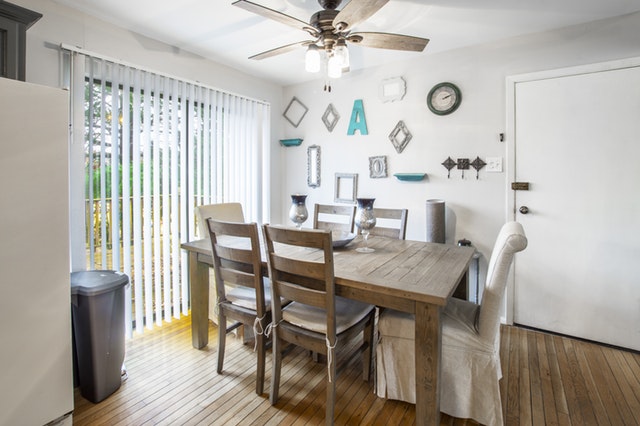 Driving in Australia
The only practical way of visiting the Coonawarra region, or outside of capital cities in Australia, is by car.
If you're not traveling around Australia with your own wheels consider renting a car through Expedia for great weekly rates. The major car rental companies are Europcar, Budget, Avis, Hertz and Thrifty.
In order to drive in Australia you need a valid international driving permit accompanied by the drivers licence issued in the country you live in. To secure a rental you'll also need to provide credit card as a form of security and a passport for ID.
Some of the main road rules in Australia to be aware of are:
Drive on the left side of the road
All drivers and passengers must wear seatbelts
Don't drink and drive. The blood alcohol limit is 0.05
Don't use your cell phone while driving, including texting
Road rules are strictly enforced (including speeding) and violations come with hefty fines or possible imprisonment.
Road conditions in the Coonawarra are pretty good, but in the surrounding areas there can be many gravel and unsealed roads. Watch out for wildlife on the road such as kangaroos, koalas, emus and wombats.
The emergency services number is 000.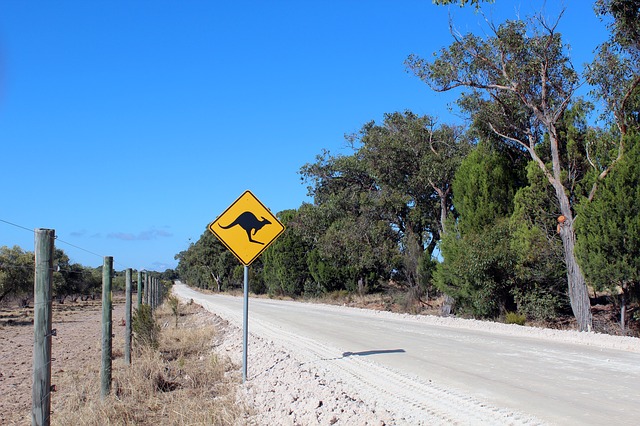 Check out Lonely Planet's fantastic Discover Australia guidebook for more road trip ideas around South Australia and beyond.
Find more inspiration in one of the Australia guide books below!
Travel Insurance
Although Australia is a very safe country to travel in, we always recommend purchasing travel insurance. We've been using World Nomads in our travels through 80+ countries over the past 12 years. It's the best-value provider we've found in terms of price and coverage, and we haven't had any issues making (fortunately) minor claims.
For more details check out our World Nomads review here.
Get a quote for travel insurance now!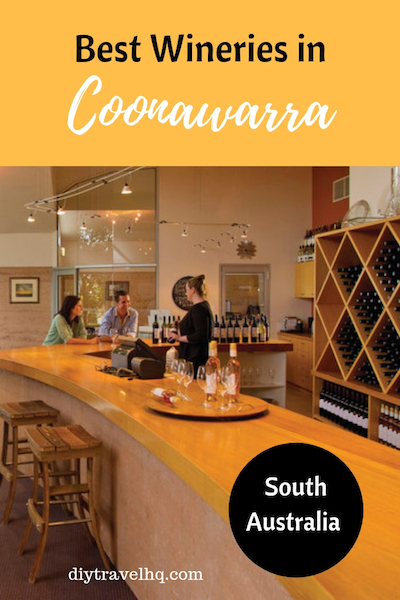 Disclaimer: This post contains affiliate links which means that we receive a small commission if you click on a link and purchase something that we've recommended, at no extra cost to you.