Life's better in the South – from beaches and hikes to museums and wildlife, find out the top 50 things to do in Adelaide, the little city that could!
Things to do in Adelaide
Not sure what to do in Adelaide? You won't be able to say that anymore after reading our massive list of Adelaide attractions and activities!
We've got the usual suspects plus quite a few off-the-beaten path tips that only locals would know, if I do say so myself… no matter how far I roam, Adelaide will always be Home Sweet Home.
We've got a lot to get through so without further ado, let's get into the best things to do and places to visit in Adelaide, South Australia:
#1. Browse around a vibrant market
Shop for a home cooked meal or a picnic at the Adelaide Central Market. You'll find over 80 fruit and vegetable stalls as well sellers spruiking bread, wine, cheese and chocolate.
Or just come for the vibrant atmosphere and the best laksa in Adelaide at Asian Gourmet. It's definitely one of the top places to visit in Adelaide for locals and tourists alike.
* Free
Opening hours: Varies. Closed on Sunday & Monday.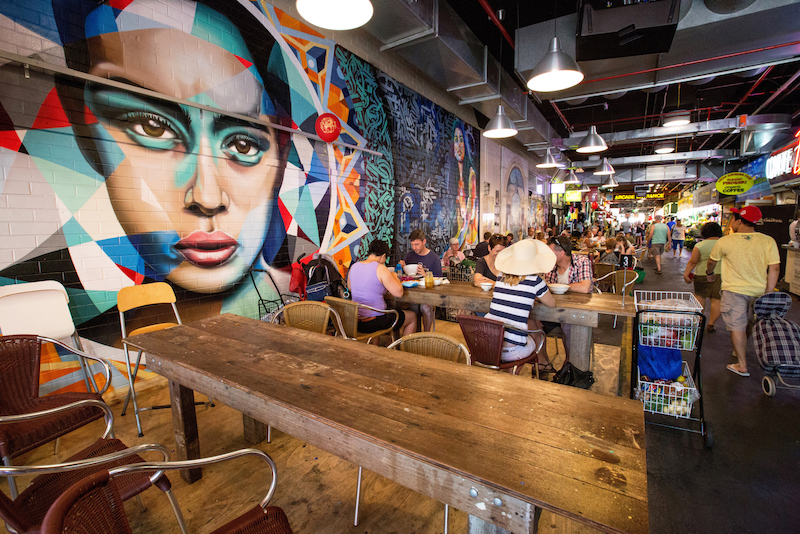 #2. Hang out with bronze pigs
Go shopping in Rundle Mall and meet some of Adelaide's most colourful characters, including 3 bronze pig sculptures. Have fun taking photos, it's totally fine to sit on them or pat the pigs. In the middle of the shopping strip you'll find Rundle Mall's original icon, the Mall's Balls.
* Free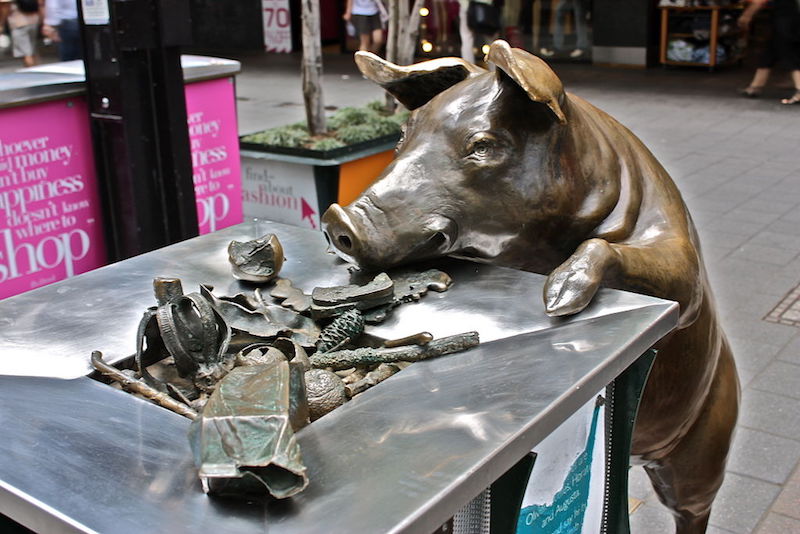 #3. Be inspired by Australian art
From Indigenous Australian art to the Heidelberg School, see the diversity in Australian art at the Art Gallery of South Australia. The European landscape paintings and Asian art collections are also really impressive. Free guided tours of the gallery highlights are held daily at 11am and 2pm.
* Free
Opening hours: 10am to 5pm everyday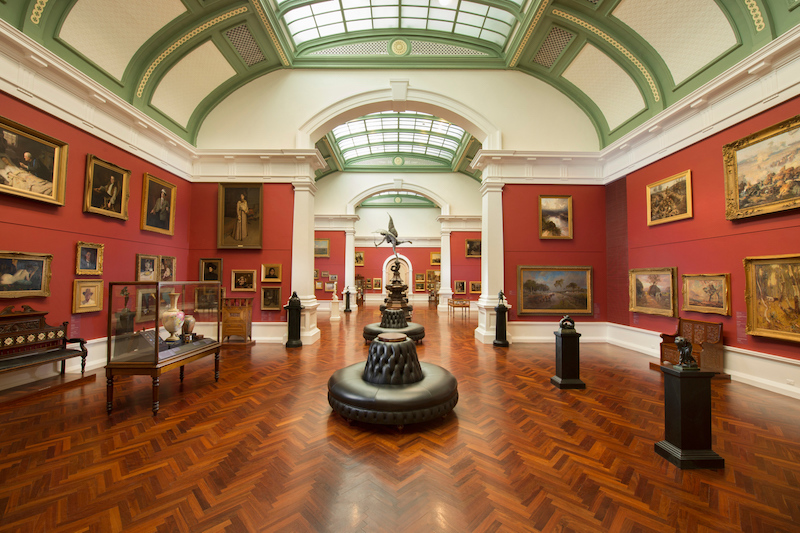 #4. Get up-close to pandas
Meet Wang Wang & Funi, the resident giant pandas at the Adelaide Zoo. They've been on loan from China since 2009 and are the only breeding pair in Australia but they've yet to produce any offspring.
At the zoo you'll also see many native animals such as koalas, kangaroos, emus and sea lions. Head over to the children's zoo for a chance to pat a quokka and to take the ultimate Aussie selfie.
Adelaide Zoo entrance fee: $37. Buy a combined ticket with Monarta Zoo for $55.50
Opening hours: 9:30am to 5pm everyday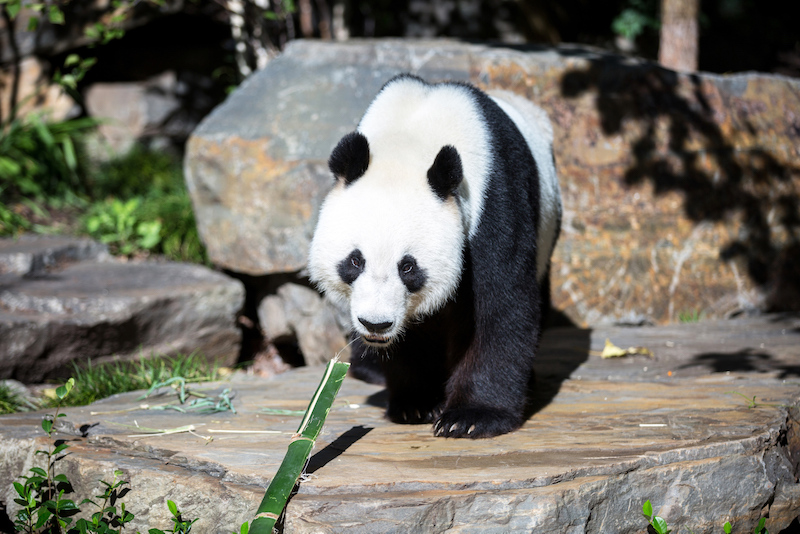 #5. Stop to smell the roses
Wondering where to go in Adelaide? Get back to nature at the Adelaide Botanic Garden. Take a relaxing walk around the grounds or relax with a book on the grass.
Stop to smell the roses in the Rose Garden and see what's inside the Bicentennial Conservatory. Don't miss the fascinating Santos Museum of Economic Botany, the last of its kind in the world.
* Free
Opening hours: Open everyday, hours vary depending on the season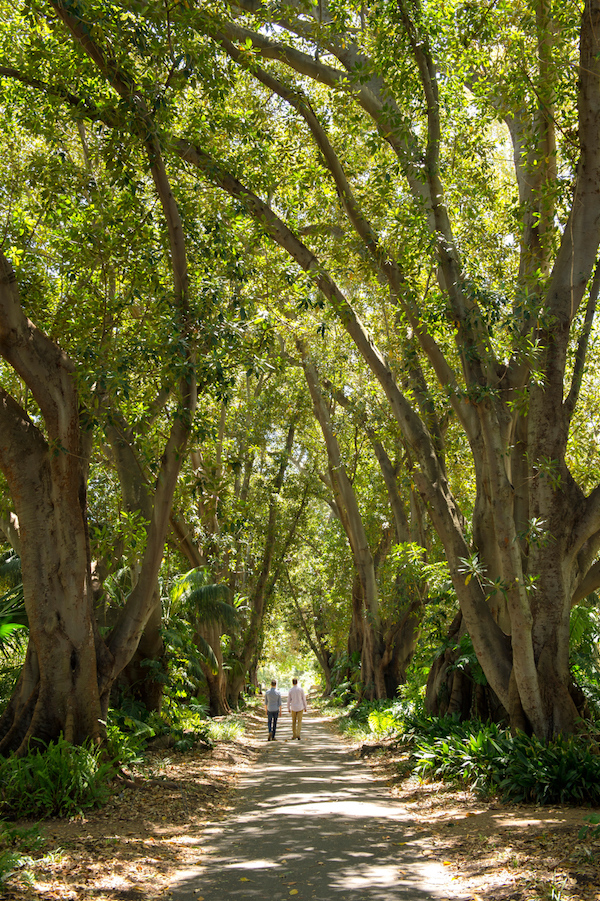 #6. Climb on a stadium roof
See the city around you from a whole new perspective on the Adelaide Oval Roof Climb. It's one of the top Adelaide activities! After putting on your blue jumpsuit and strapping into the safety harness, you're ready to scale to new heights. From the roof you can see why Adelaide Oval is regarded as one of the most picturesque cricket grounds in the world. 
For more info check out my Adelaide Oval RoofClimb review.
Adelaide Oval runs Stadium Tours for $25. Cricket buffs will want to check out the free Bradman Collection. Adelaide Oval is also the home of cricket & football in South Australia and hosts major sporting events and international concerts year-round.
Adelaide Oval RoofClimb: From $109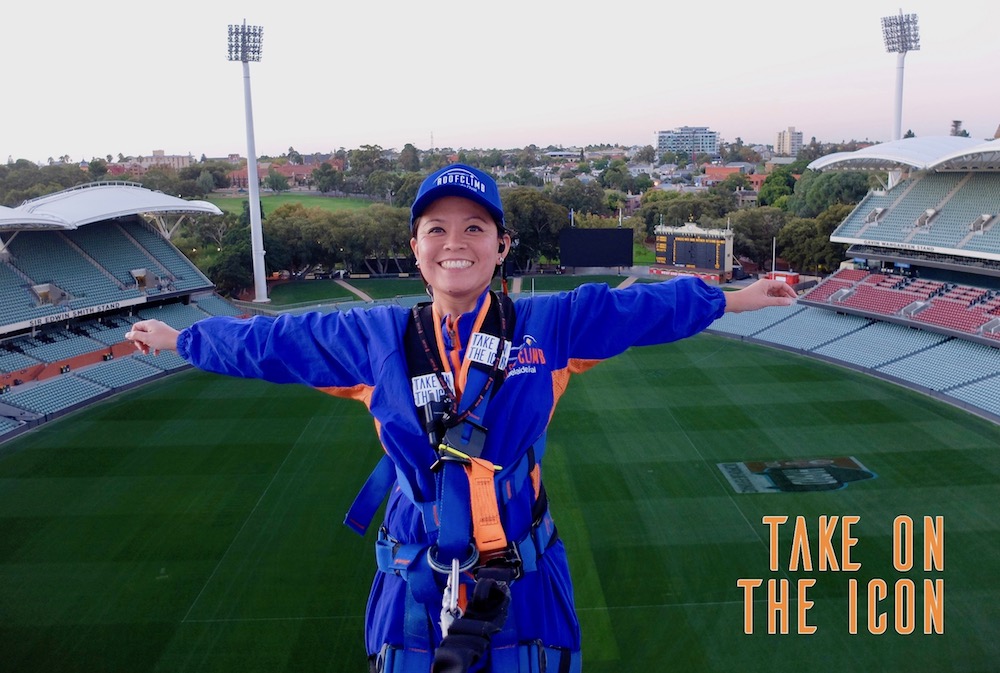 #7. Believe in the Dreamtime
Be inspired by the Dreamtime as you make your way around the world's largest Aboriginal cultural collection at the South Australian Museum. It's one of the top things to do in Adelaide, Australia. Bring your kids to the Discovery Centre on Level 1 for a fun, hands-on experience.
* Free
Opening hours: 10am to 5pm everyday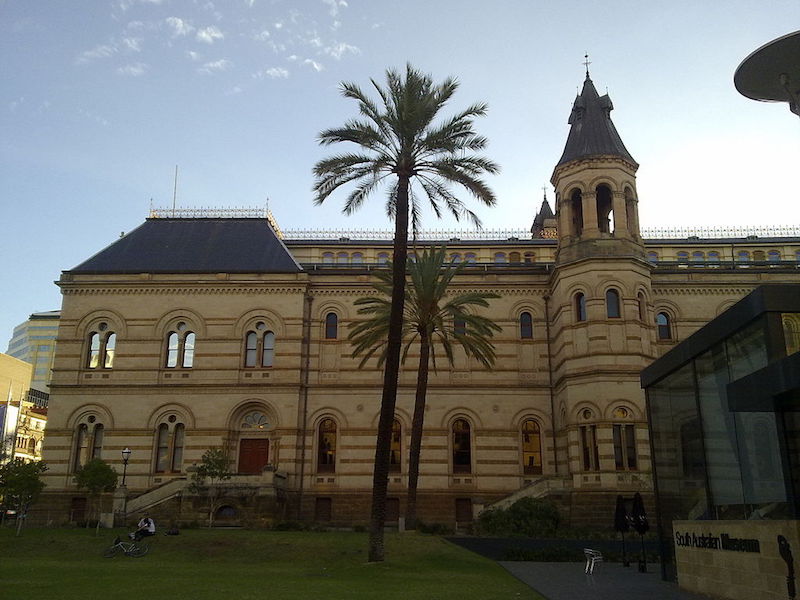 #8. Step inside a gorgeous library
I seek out libraries wherever I travel yet I'm ashamed to say that I haven't been to the Mortlock Chamber in the State Library, in my very own hometown. It's even been listed as one of the top 20 most beautiful libraries in the world by Travel + Leisure magazine. Please pay a visit on my behalf and send photos!
* Free
Opening hours: 10am to 5pm everyday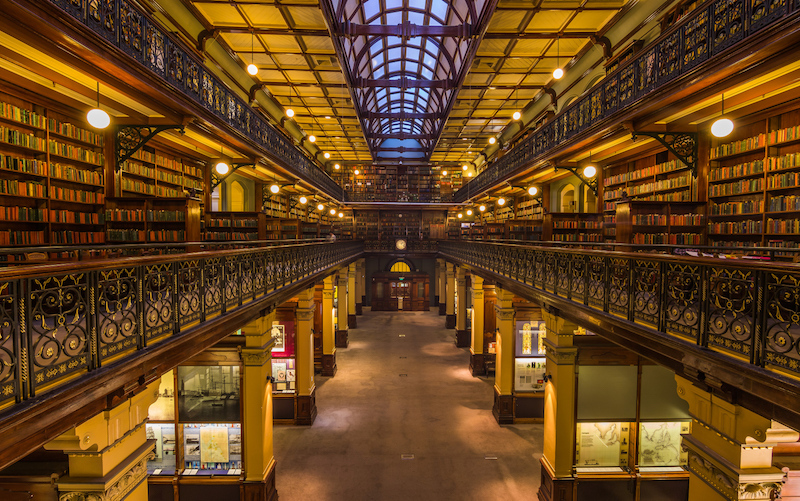 #9. Go wine-tasting in the CBD
Take the Wine Discovery Journey at the National Wine Centre and learn everything you need to know about Australian winemaking. The interactive experience will take you through the entire process, from the vine to the bottle. Put your new found knowledge to the test in the tasting room, the largest in the country.
Read more in our review of the best Coonawarra wineries.
* Free
Opening hours: 9am to 6pm everyday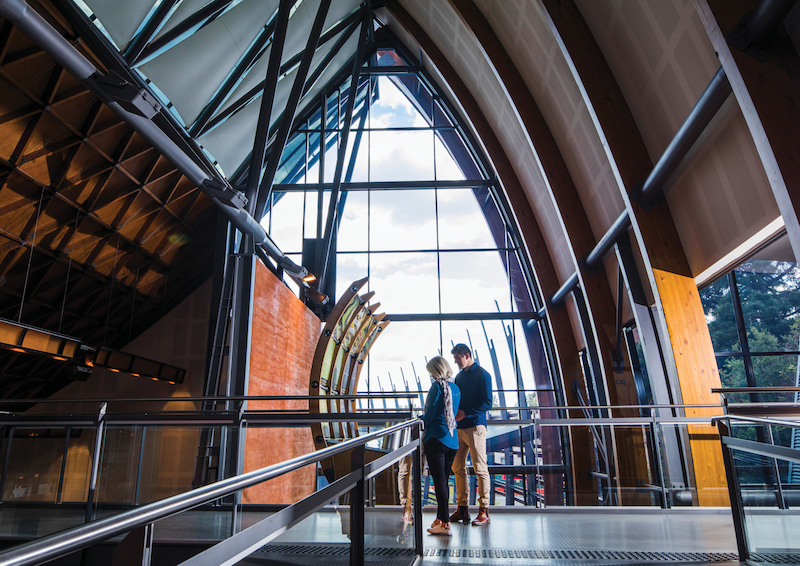 #10. Eat out in Chinatown
While you're at the Central Market take a stroll through Chinatown and tempt your tastebuds at one of the many restaurants along Gouger Street. Eating out here should be on every Adelaide itinerary.
Take a photo with the guardian lion statues at the Chinese gates at the either end of Moonta Street. Celebrations are held here during Chinese New Year.
* Free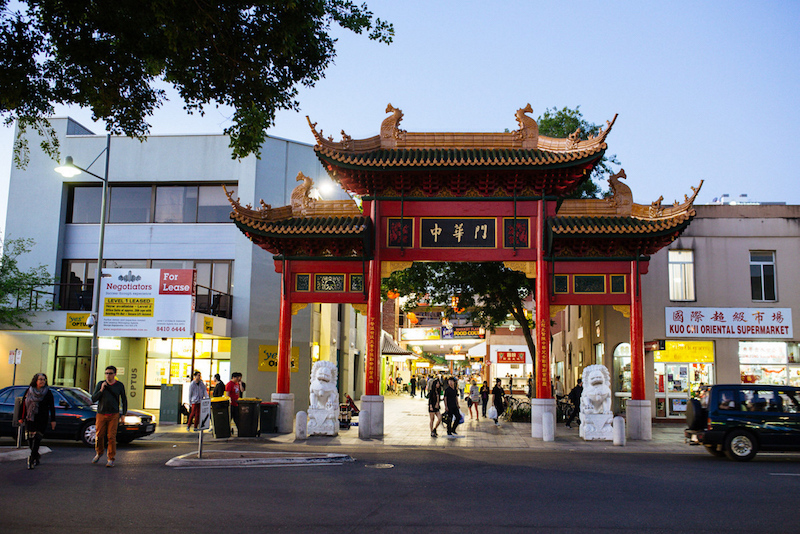 #11. Learn about Aboriginal culture
Gain a deeper understanding of Aboriginal culture at Tandanya, whose name means 'place of the red kangaroo' in the traditional Kaurna language. At Australia's oldest Aboriginal-owned and managed arts centre you can learn about Indigenous culture through visual art, music and storytelling.
* Free
Opening hours: 10am to 5pm Monday to Saturday. Closed Sunday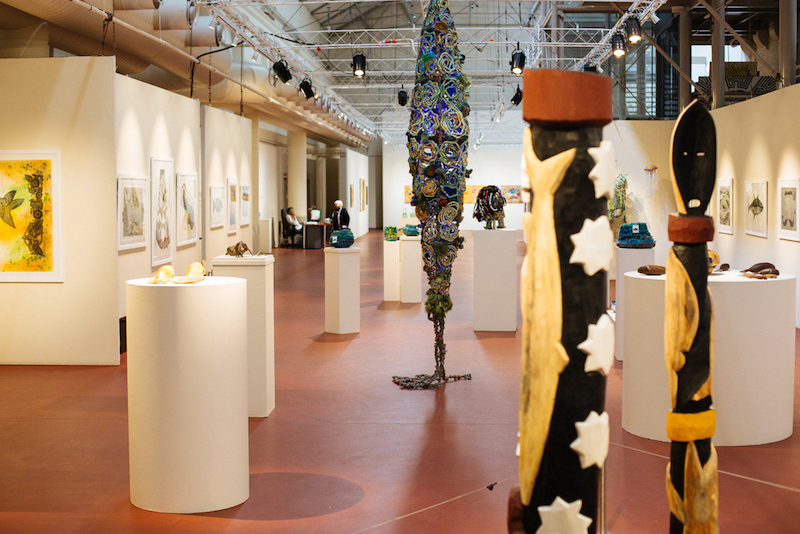 #12. Look up at Adelaide's Notre Dame
Adelaide is known as the City of Churches and there are none more impressive than St Peter's Cathedral. It actually looks a lot like the Notre Dame Cathedral in Paris rose window and all. You can attend a service most days of the week or have a peak inside when it's open.
* Free
Opening hours: Open everyday; hours vary.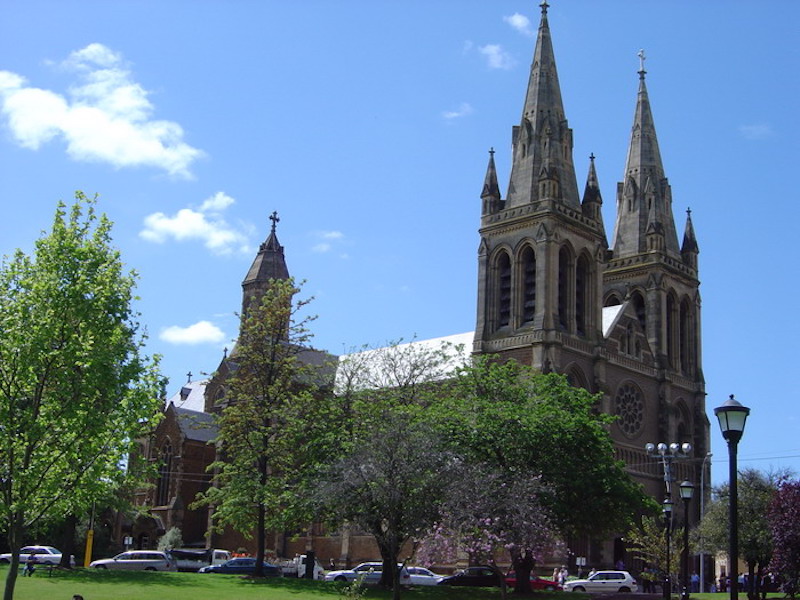 #13. Go behind bars
If you're look for more places to go in Adelaide, you can experience what life was like behind bars at the Adelaide Gaol. Almost 300,000 prisoners were housed here between 1841 to 1988. Walk the hallways and cells on a self-guided tour and discover the hidden characters and stories behind South Australia's criminal past.
Adelaide Gaol entrance fee: $14.50
Opening hours: 10am to 4pm everyday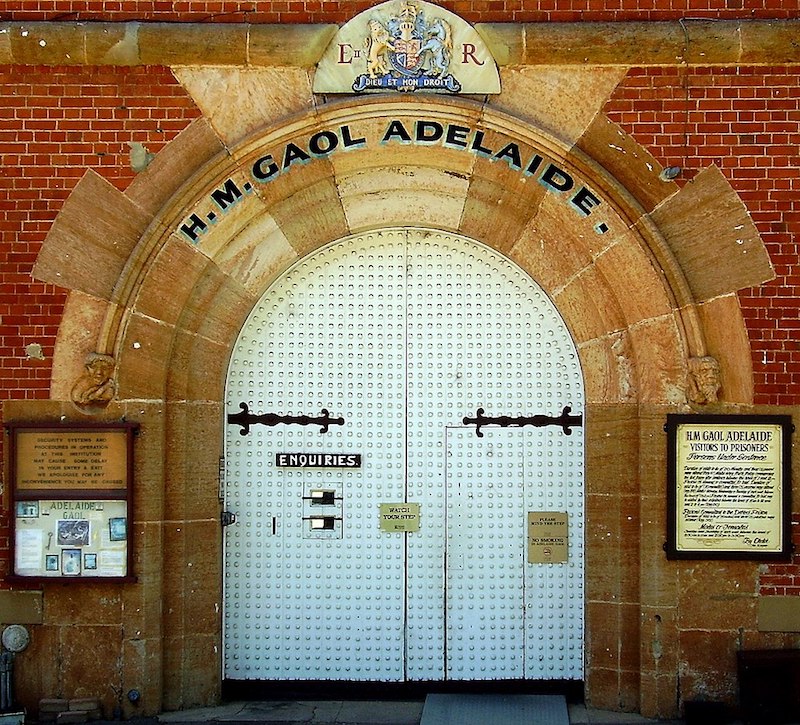 #14. Zen out in a Japanese garden
Feel the serenity as you stroll through the small but peaceful Himeji Gardens. You can see the Japanese influence in the lake, rock garden and water features. If you're feeling stressed from city life find your zen again at this oriental oasis.
* Free
Opening hours: 8am to 5:30pm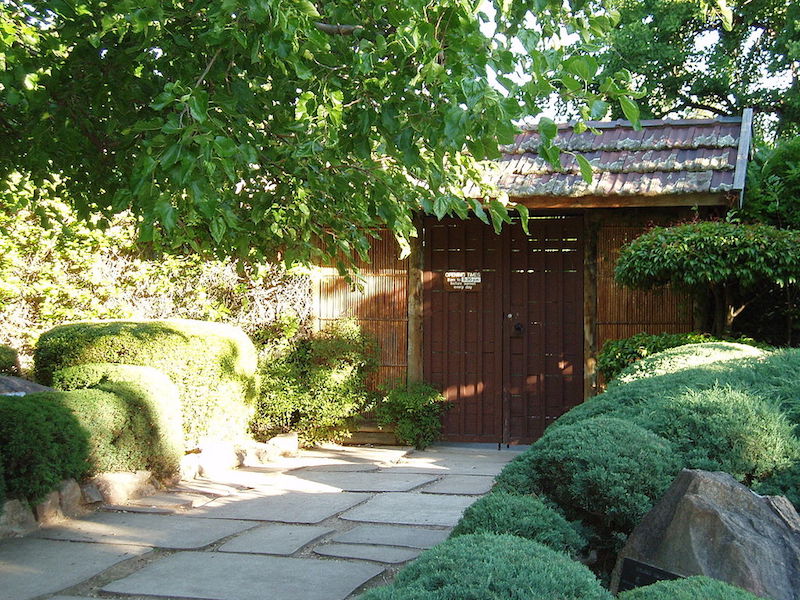 #15. Follow in the footsteps of The Beatles
There are many places to see in Adelaide. Visit the Adelaide Town Hall and admire the architecture and wonderful art exhibits. From the outside you can look up at the balcony from where The Beatles waved at 300,000 screaming fans in 1964. Then stop by at the nearby Treasury Bar and enjoy a drink, just as the Fab Four did all those years ago.
* Free
Opening hours: 9am to 5pm Monday to Friday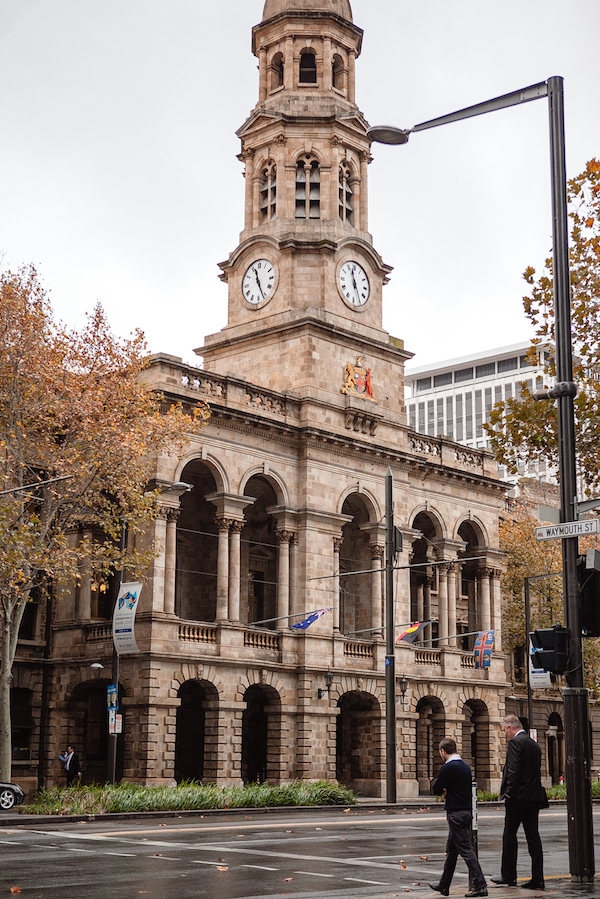 #16. Go behind the scenes in parliament
When it's not in session, you can take a free guided tour of Parliament House at 10am and 2pm everyday. It's historically, politically and architecturally interesting. All Adelaide sightseeing tours make a stop here on North Terrace and the old Parliament House is just next door too.
* Free
Opening hours: 9am to 5pm Monday to Friday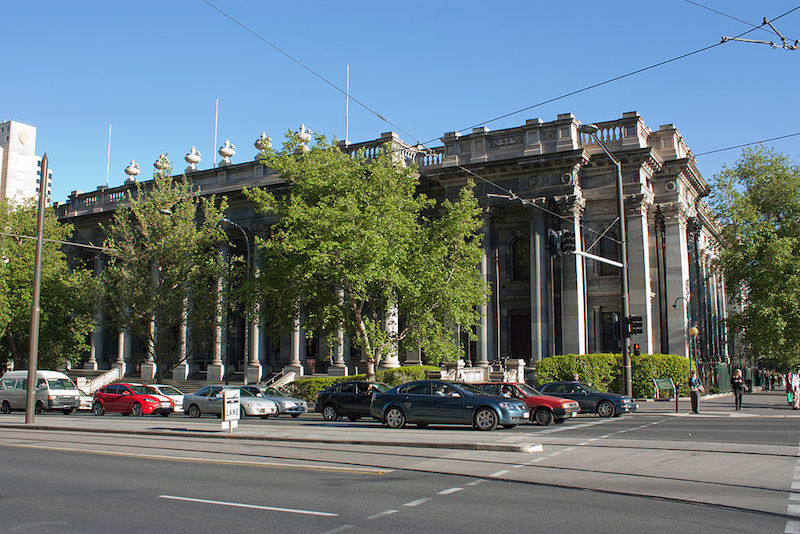 #17. Shop in old world style
Shop in style at the Adelaide Arcade. It dates back to 1885 and many of its heritage features have been restored. Stroll down the arcade and go from one boutique store to another.
Be sure to pick up some locally made chocolate at Haighs. Adelaide Arcade connects to Gay's Arcade where there's a small museum on the 1st floor with memorabilia of yesteryear.
* Free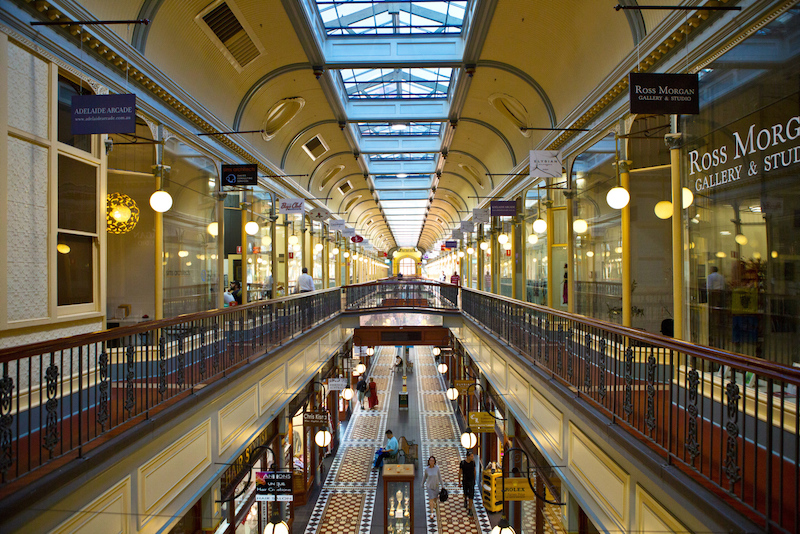 #18. Remember fallen heroes
Pay your respects at the National War Memorial on the corner of North Terrace and Kintore Avenue. It commemorates those who died in WWI. You can go inside the sculpture and see the names of fallen South Australians engraved on the walls.
* Free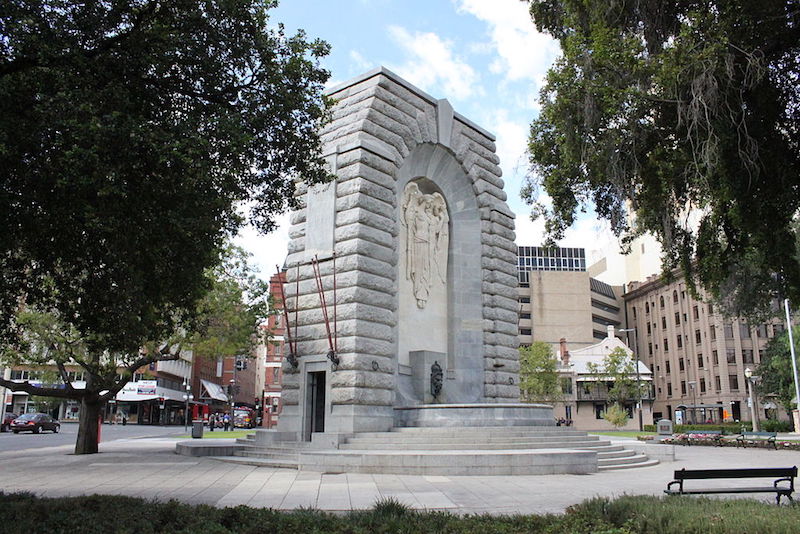 #19. Watch artists blow glass
See artists at work in the studio and view glass blowing demonstrations at the Jam Factory. Then wander through the contemporary art galleries and pick up a beautiful piece of art, craft or design at the wonderful gift shop.
* Free
Opening hours: 10am to 5pm everyday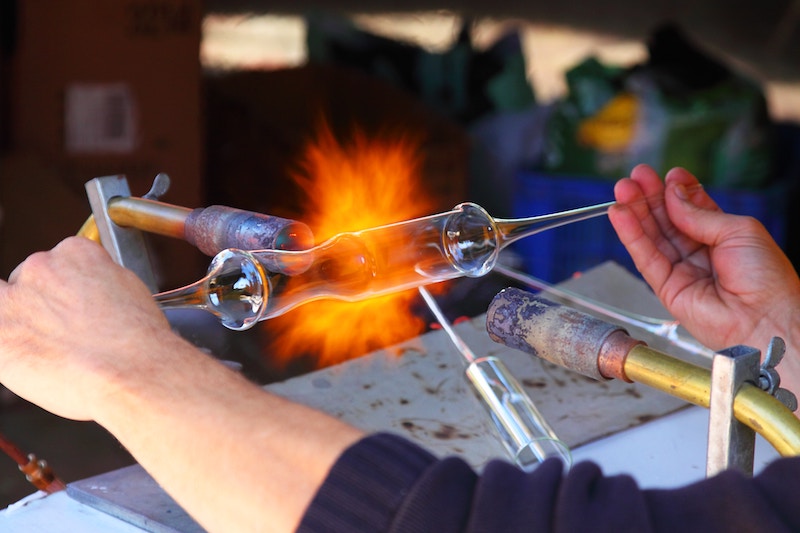 #20. Hear stories of immigration
Discover the many different stories and faces behind immigration in Australia at the Migration Museum. The exhibits are thought-provoking and will leave you with a deeper understanding of what it means to be Australian.
* Free
Opening hours: 10am to 5pm everyday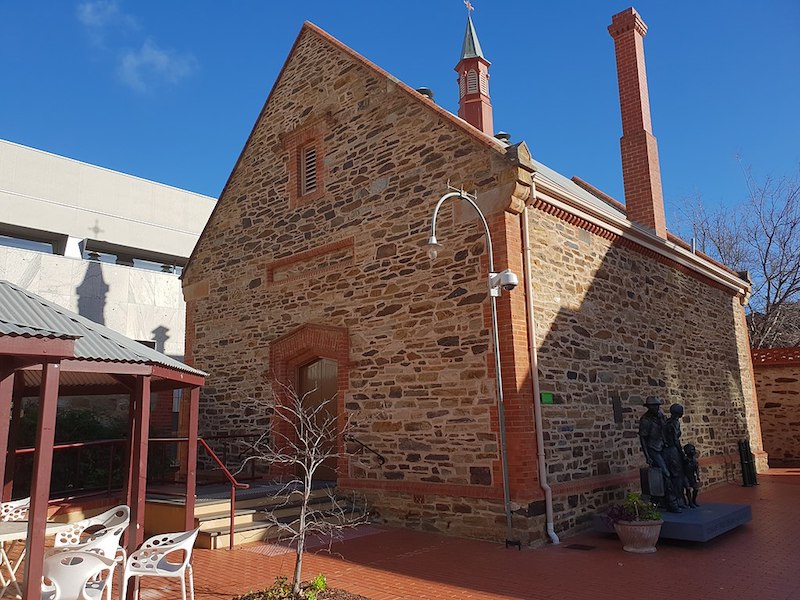 #21. Dig in to cheap gourmet pizza
Score one of the best meal deals in Adelaide on Monday night at the Union Hotel. Gourmet pizzas with pork belly prawns and spiced lamb are just $7 – they're normally $19-23. On Tuesday to Thursday nights the pizzas are $10-12. It's also Happy Hour from 5-7pm weekdays so what more can you ask for?
Opening hours: Open everyday. Hours vary
#22. Cross a $40 million bridge
From North Terrace make your way through the Railway Station or Festival Theatre to the Riverbank Bridge. It was built at a cost over $40 million in 2014 but it's become one of the top tourist attractions in Adelaide.
Cross the bridge over to Adelaide Oval and enjoy the superb views especially at night when the bridge lights up. During match day, the atmosphere is amazing as fans make their way to and from the game.
* Free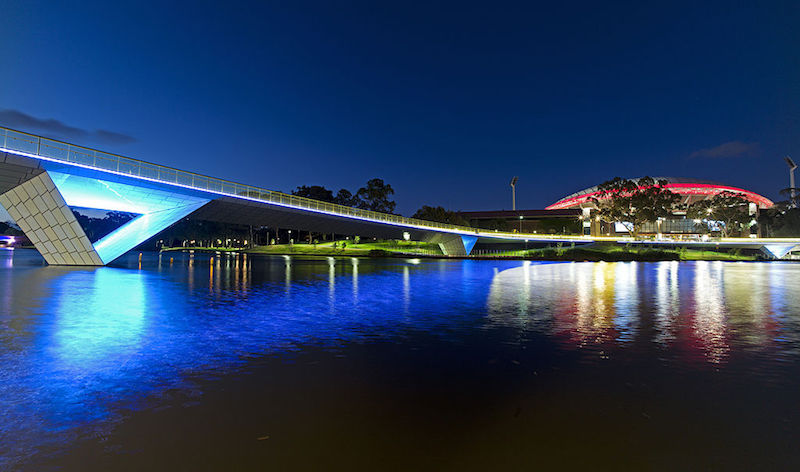 #23. Float on a BBQ buoy
Hire a BBQ Buoy, complete with wine and a cheese platter, and see the Adelaide waterfront along the River Torrens in style. BYO food and music to hook up to the bluetooth speaker. It's one of the most fun things to do in Adelaide and perfect or a unique romantic date too.
BBQ Buoy prices: From $150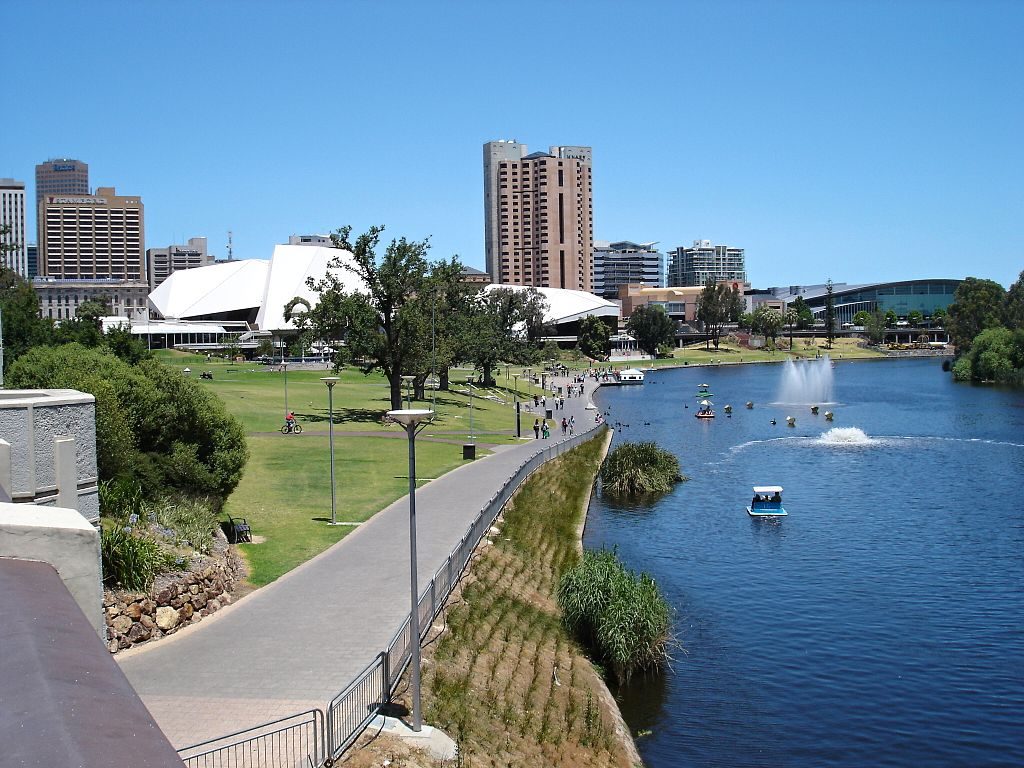 #24. Hit the beach
Relax on Adelaide's most popular beach at Glenelg, where you can do as much or as little as you like. Besides the beach, you can shop eat and drink down the man street. History buffs can check out the Bay Discovery Centre while playing at The Beachhouse amusement complex is one of the best things to do in Adelaide with kids.
* Free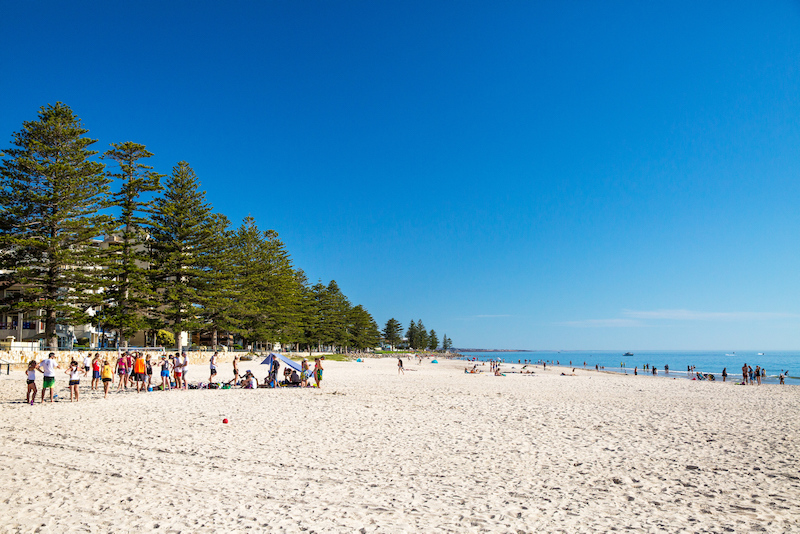 #25. Sip cocktails & read books
The Bibliotheca Bar and Book Exchange has the look and feel of an old English library, complete with chesterfield couches and bookshelves. You can even bring in your old books for a trade. Settle in and make your way through over 100 whiskeys and 40 gins. 
Opening hours: Tuesday to Sunday from 5pm to late
#26. Cuddle a koala
Hold a koala in your very own arms at Gorge Wildlife Park. It's one of the coolest Adelaide experiences you can have! Sessions are held everyday at 11:30am, 1:30pm and 3:30pm. There's no extra charge and you can take your own photos. I bring all my overseas family and friends here and it's always a highlight for everyone.
Find out what other native animals you can see in my Gorge Wildlife Park review.
Gorge Wildlife Park entrance fee: $17
Opening hours: 9am to 5pm everyday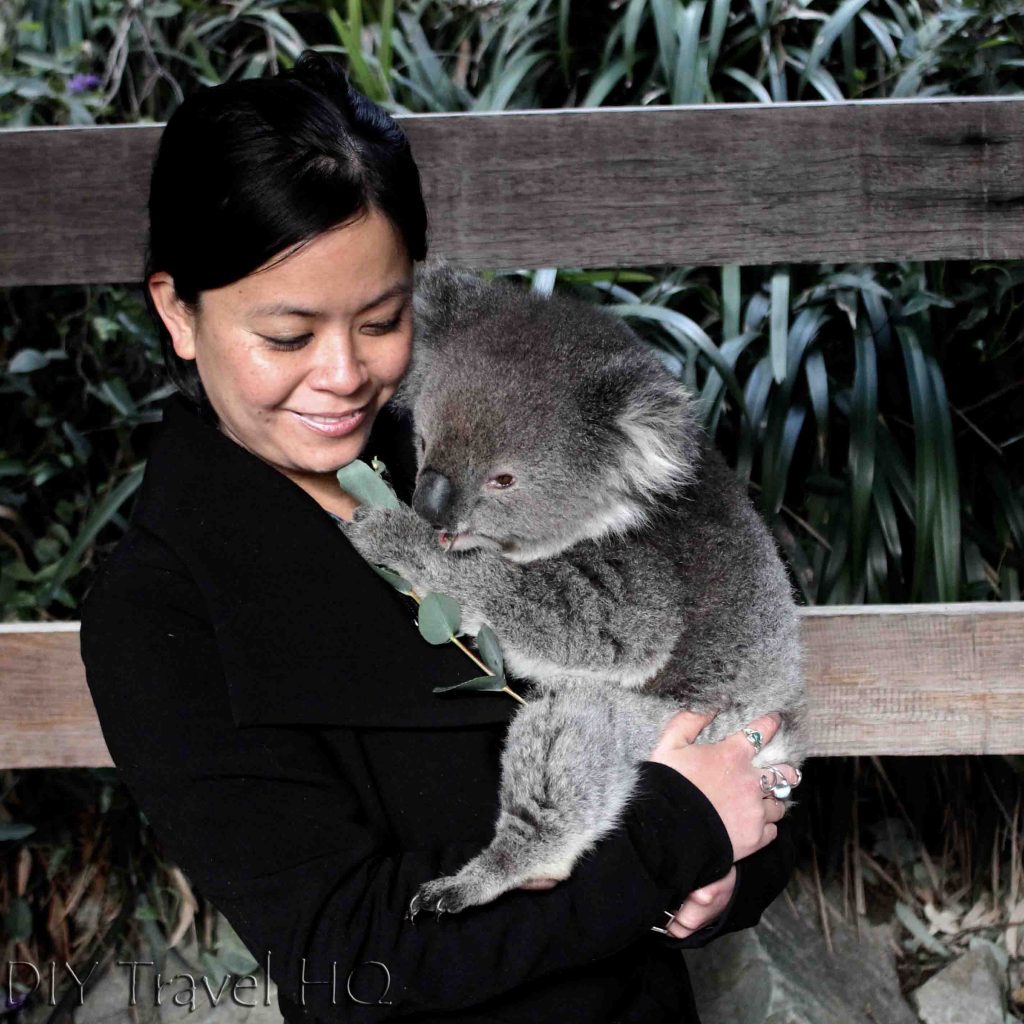 #27. Hike up to Adelaide's best views
Still not sure what to see in Adelaide? Join locals on the steep hike from Waterfall Gully to Mount Lofty for the best views of Adelaide. It takes around 1-1.5 hours or you could take the easy road (literally) and drive all the way to the summit. Here there's a cafe that's open for breakfast and lunch.
* Free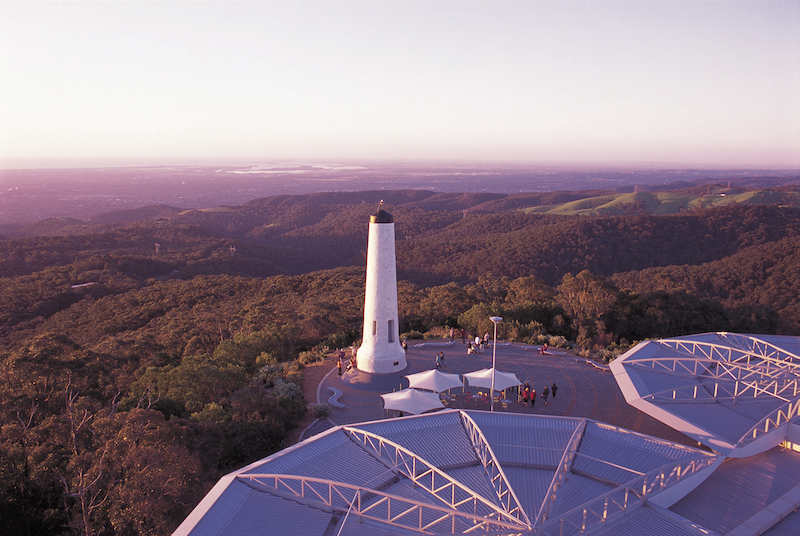 #28. Stroll around a picturesque lake
Get back to nature at the beautiful Mount Lofty Botanic Garden. The colours are stunning in autumn and spring. Follow the sculpture trail around the main lake or wind your way through scrubland on many walking paths. Bring a picnic lunch and enjoy a relaxing time in the great outdoors.
* Free
Opening hours: Open everyday; hours vary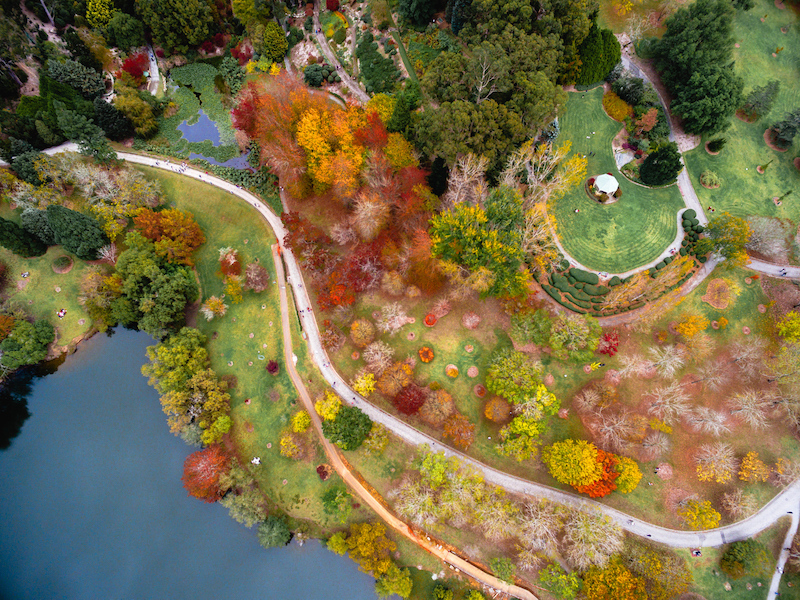 #29. Find out what dingoes eat
You could spend all day at Cleland Wildlife Park but don't miss the afternoon keeper presentations. Hear interesting talks on dingoes and Tasmanian devils at 2:30pm and 3:00pm before feeding time. I've also been there on a Friday afternoon and seen koalas being weighed, which was too cute for words!
Cleland Wildlife Park entrance fee: $25.50
Opening hours: 9:30am to 5pm everyday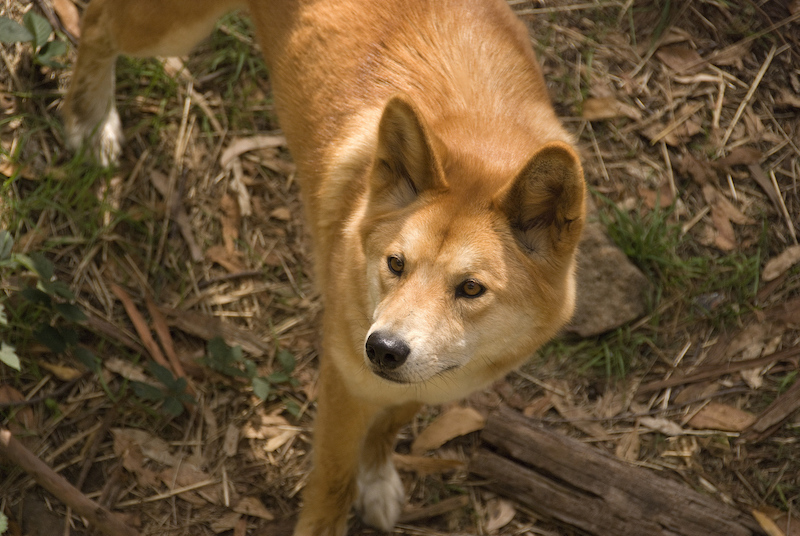 #30. Check out street art in the suburbs
Port Adelaide has arguably the best street art scene outside of the Adelaide CBD. There are some 10 large scale murals, all within walking distance of each other. Most of the works are from the biannual 'Wonderwalls' festival – the next one is in 2021. Use this street art map and take yourself on a self-guided tour.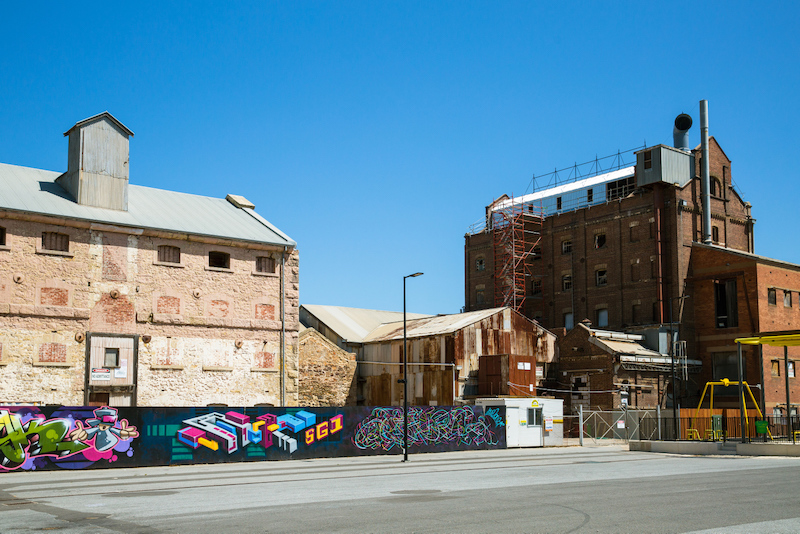 #31. Ride a vintage carousel
The Semaphore Carousel features 80 handcrafted wooden horses and it's the largest of its kind in Australia. Kids will love choosing their favourite horse and going for a spin on this 80 year old merry-go-round.
Make it a whole day out for the family and check out the nearby beach, playground, waterslide, mini-golf, skate park and bouncy castle.
Semaphore Carousel tickets: $5
Opening hours: 12pm to 4pm on Saturday and Sunday
#32. Kayak to a ships graveyard
Hire a kayak or join a tour out to Garden Island in Port Adelaide. Paddle your way through mangroves as you make your way to the Ships' Graveyard. Naturally, it's home to several shipwrecks. The river is also home to the Adelaide Dolphin Sanctuary where dolphins come to feed, play, socialise and nurse their calves.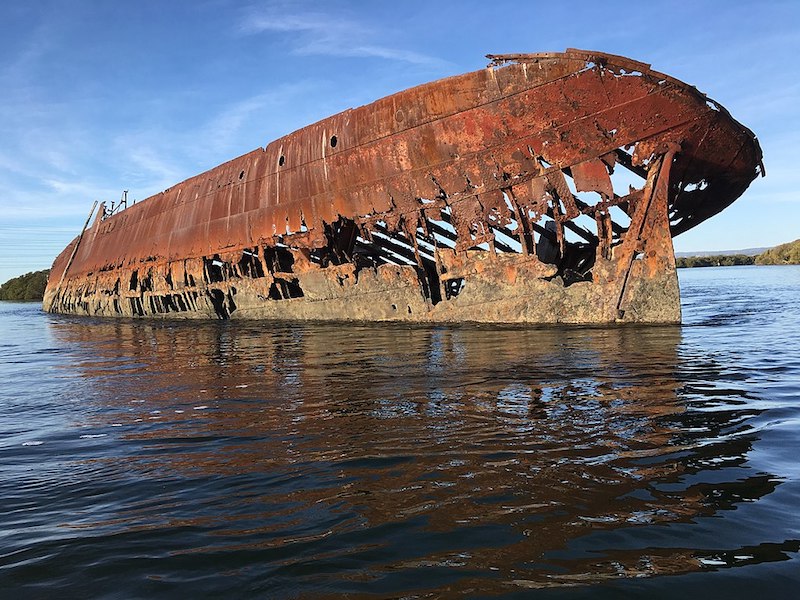 #33. Climb aboard historic trains
Climb aboard old trains from many different eras at the National Railway Museum in Port Adelaide. It's the largest museum of its kind in Australia with over 100 exhibits and locomotives.
You can ride a small train around the whole museum or go for a scenic journey along the coast to Semaphore ($8 tickets sold separately).
National Railway Museum entrance fee: $12
Opening hours: 10am to 4:30pm everyday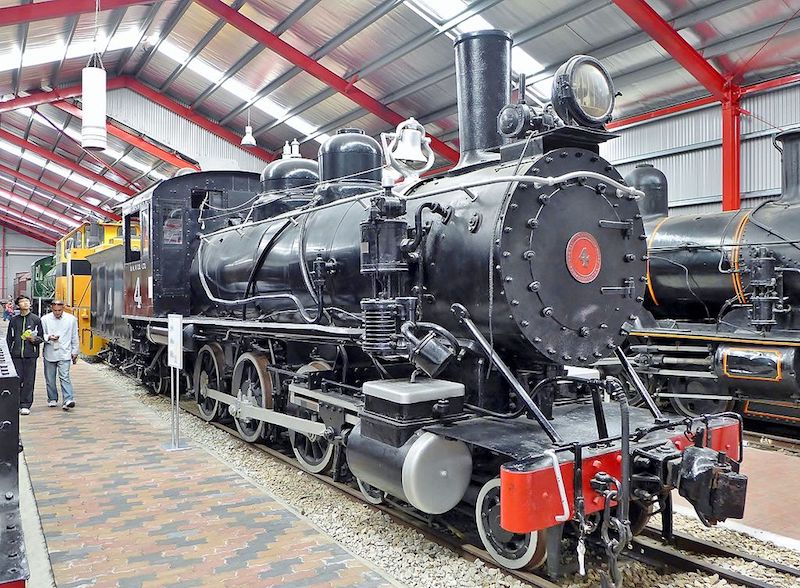 #34. Discover how Adelaide was founded
Learn about the voyages of Matthew Flinders and Nicolas Baudin at the South Australian Maritime Museum. The state was first mapped by these 2 men in 1802. Wander through 3 floors of exhibitions and climb the nearby Port Adelaide lighthouse.
South Australian Maritime Museum entrance fee: $10
Opening hours: 10am to 5pm everyday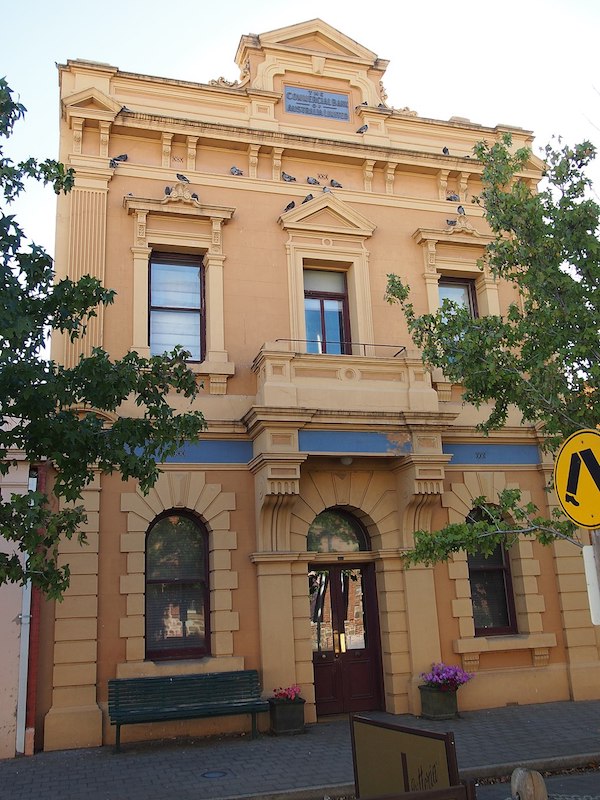 #35. Jump into a cockpit
See over 20 different types of aircraft inside 2 massive adjoining hangars at the South Australian Aviation Museum in Port Adelaide. There are also a few planes where you can climb aboard and even jump into the cockpit.
Check out the exhibits and chat to the friendly volunteers. The Aviation Museum is a lot more fun than you'd expect!
South Australian Aviation Museum entrance fee: $10
Opening hours: 10:30am to 4:30pm everyday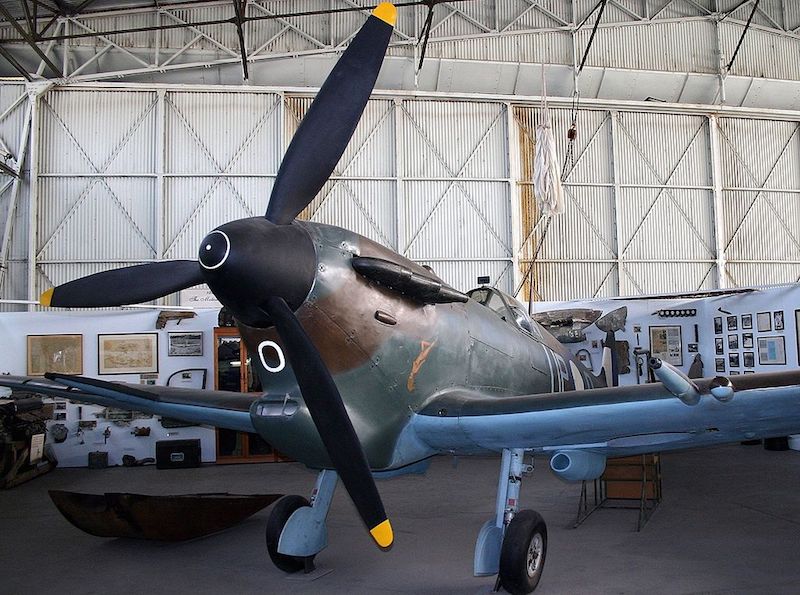 #36. Have fish & chips on the beach
Order takeaway fish and chips from Sotos Fish Shop and watch the sunset on Semaphore Beach. Soto's opened in 1949, making it one of the oldest takeaway shops in SA. And Semaphore Beach is one of the best beaches in Adelaide – combine both for an unbeatable evening.
Opening hours: 11:30am to 8:00pm everyday (Monday closes at 7:30pm)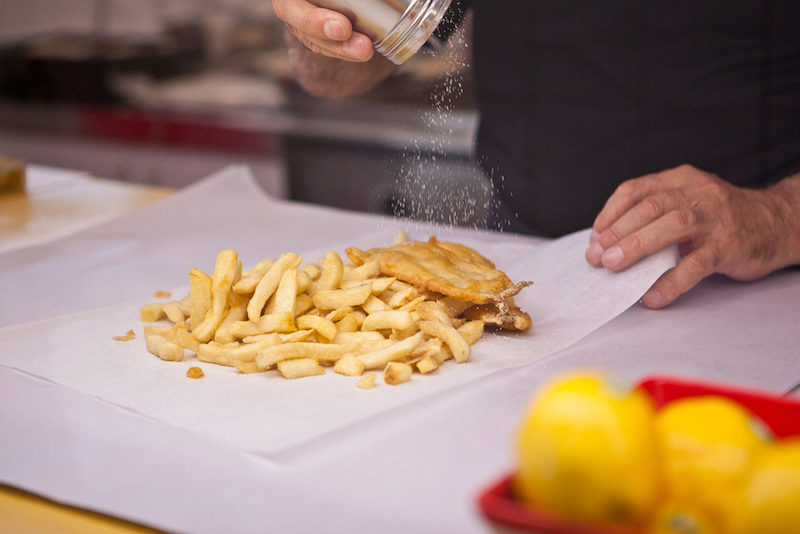 #37. Picnic in a secret garden
Wittunga Botanic Garden is a little-known park in the suburbs. While it's not as popular as the Mount Lofty or Botanic gardens, there's a peaceful tranquillity here that's hard to find elsewhere.
Wittunga has a huge variety of native bird and animal life that are attracted to the indigenous flora. The gardens are beautiful to stroll through and don't forget to pack a picnic to enjoy while you're there.
* Free
Opening hours: Open everyday; hours vary
#38. Cycle from the city to the beach
Cycle the 12km Linear Park trail from the CBD to the river mouth at Henley Beach. It's flat, scenic and suitable for all ages. If you don't have your own wheels, you can hire a bike for free from 15 locations in Adelaide or walk/run the trail with your own 2 feet.
*Free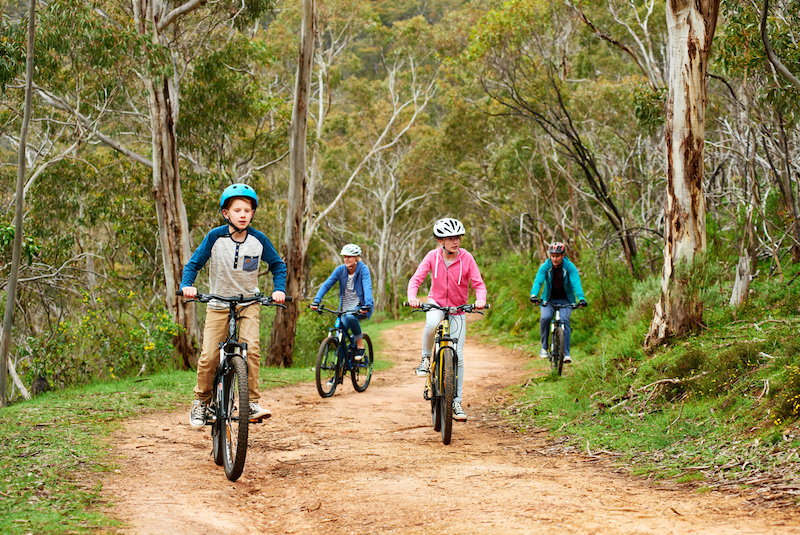 #39. Meet local growers at a farmers market
There's no better place to pick up some fresh local produce than at the Adelaide Showground Farmer's Market. Check out what's in season, meet the growers, grab a coffee and something to eat. The 11am cooking demonstrations might even inspire you to try some new recipes.
* Free
Opening hours: 9am to 1pm on Sunday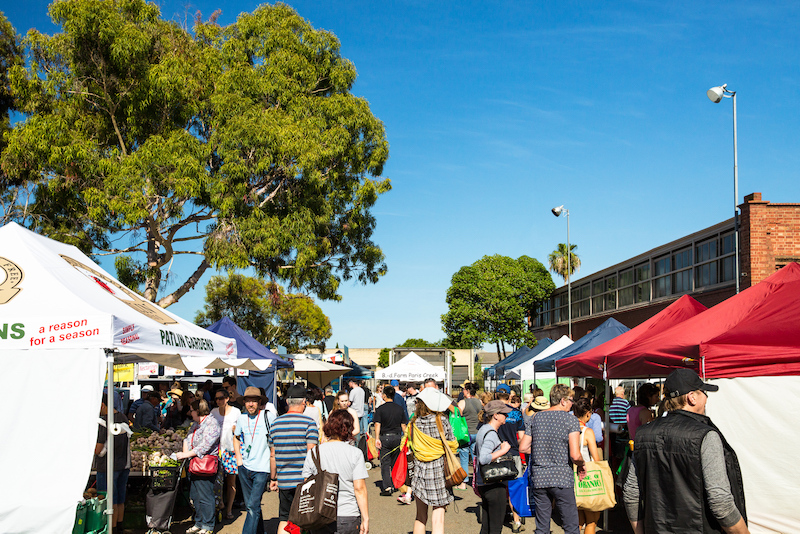 #40. Have your cake & eat it too
The 24/7 Bakery on O'Connell is an Adelaide institution where locals come for a sweet or savoury fix after a night out on the town. From pies and pasties to cakes and donuts, over 200 products are made on the premises. Vegetarians and vegans will be pretty happy with the menu too!
#41. Tour a chocolate factory
Take a free guided tour of the Haigh's chocolate factoryand see how the best chocolate in South Australia is made by machine and hand. Phone ahead as bookings are essential.
After the tour stock up on some choccies at the Visitor Centre, where you can sometimes find seconds and samples at discount prices.
* Free
Visitor Centre & Tour hours: Monday to Saturday; hours vary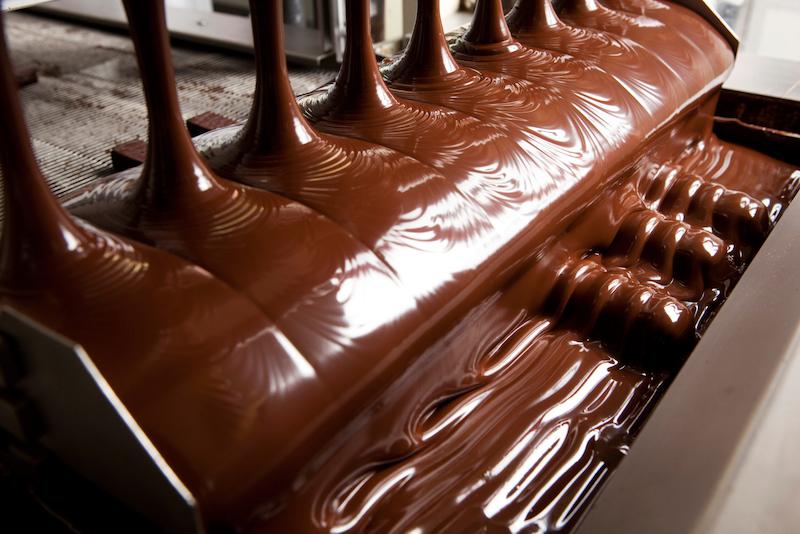 #42. Sort the trash from the treasure
Attention all antique lover – catch any bus from the city to Magill Road. Start at Osmond Terrace and go east where you'll find at least 10 antique shops within 3 blocks. Even if you don't buy anything (or you don't have room in your suitcase) it's always fun to search for diamonds in the rough.
* Free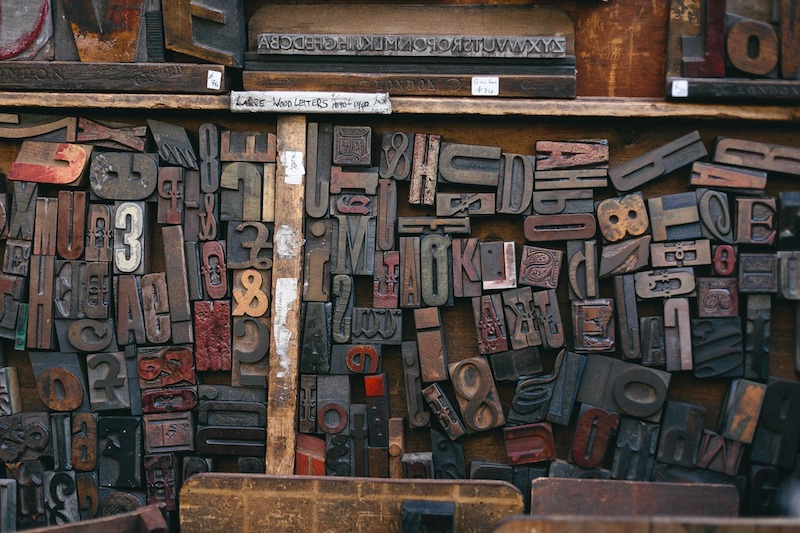 #43. Watch a cult movie
Watch a cult film or a new release at the historic Capri Theatre. Built in 1941, it's an independent not-for-profit cinema run mostly by volunteers.
Be sure to get in your seats early to see the 2nd largest organ in the Southern Hemisphere rise out of the stage. The unique Wurlitzer pipe organ plays in the evening sessions on Tuesdays, Fridays and Saturdays.
Capri Theatre tickets: $17. Cheap Tuesday tickets are $10.
Opening hours: Open everyday; hours vary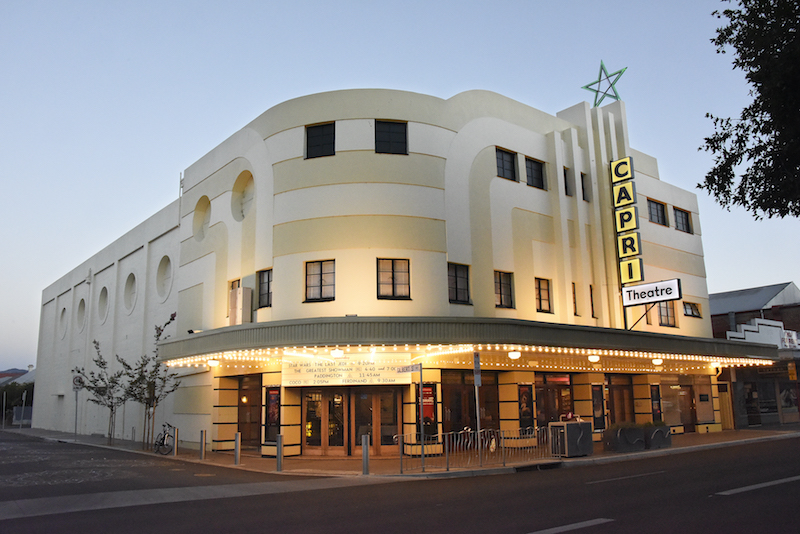 #44. See remnants of the Ice Age
Discover the Sugarloaf on the Glacier Hike in Hallett Cove Conservation Park. It's a huge, unusually-shaped rock formation that was created 280 million years ago during the Australian Ice Age. See it for yourself before continuing on the beautiful coastal walk to Marino.
* Free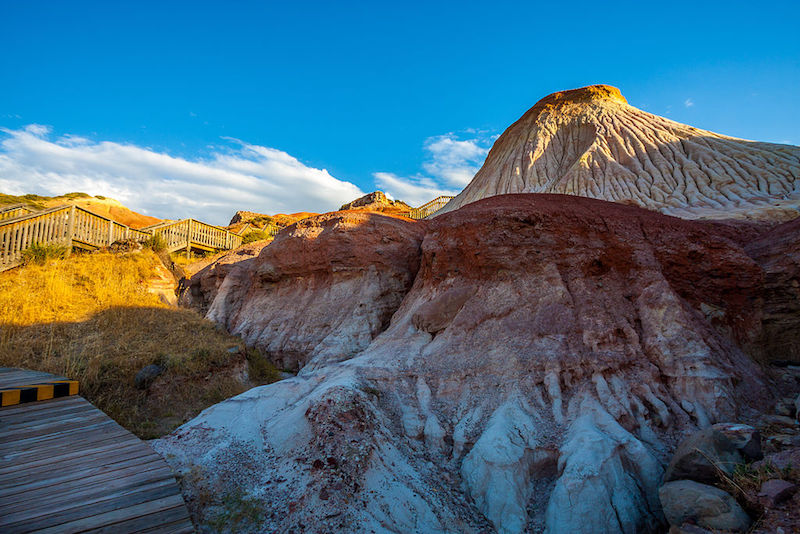 #45. Explore a historic English Manor
Wander through Australia's most splendid period home at Carrick Hill. Built in 1939 this English Manor holds a large collection of drawings, sculptures, antiques and paintings.
Join guided tours at 11:30am and 2:30pm or visit any time at your own pace. Only the house has an entry fee; it's free to stroll across the grounds and beautiful formal gardens.
Carrick Hill entrance fee: $17
Opening hours: 10am to 4:30pm, Wednesday to Sunday. Closed in July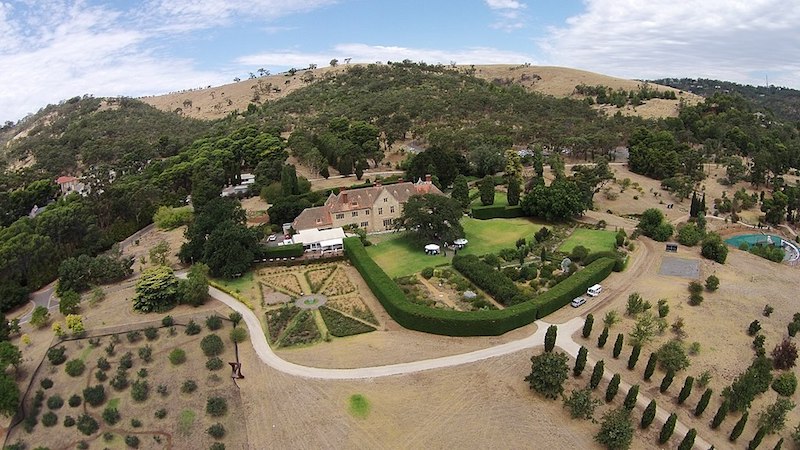 #46. Chase waterfalls in the hills
Do go chasing waterfalls on one of the many trails in Morialta Conservation Park. The 3 falls are at their best in spring or winter. Spot koalas in the trees and hunt for tadpoles in the creeks and rock pools. Don't miss the fantastic views of the park from the Deep View Lookout.
* Free
Opening hours: Sunrise to sunset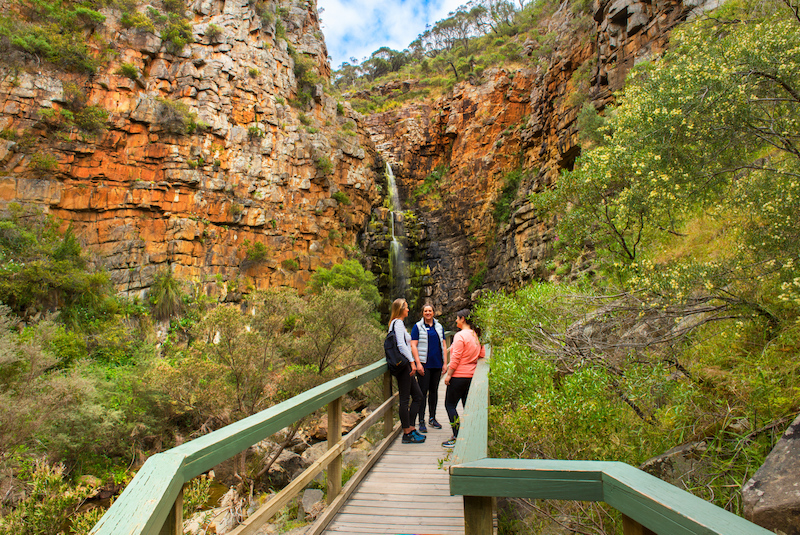 #47. Tuck in to a pie floater
Bite into a pie floater, any time of the day, at the 24/7 Cafe de Vili's. I don't love it but a pie floater is an iconic South Australian dish – it's a meat pie topped with tomato sauce in a pea soup. You'll have to judge it for yourself!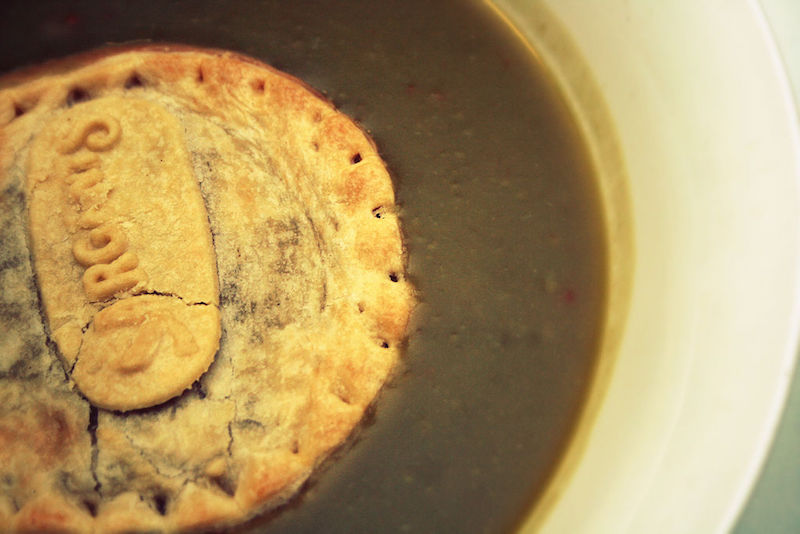 #48. Bushwalk in SA's 1st national park
Go bushwalking in Belair National Park, the 1st in South Australia and the 10th national park in the world. There are easy moderate and difficult hikes all offering fantastic views of native woodlands, lakes and seasonal waterfalls.
Try to time your visit with the 1st and 3rd Sunday of the month if possible. This is when the Old Government House in the heart of park is open to the public (1-4pm) for a gold coin donation.
* Free
Opening hours: Open everyday; seasonal hours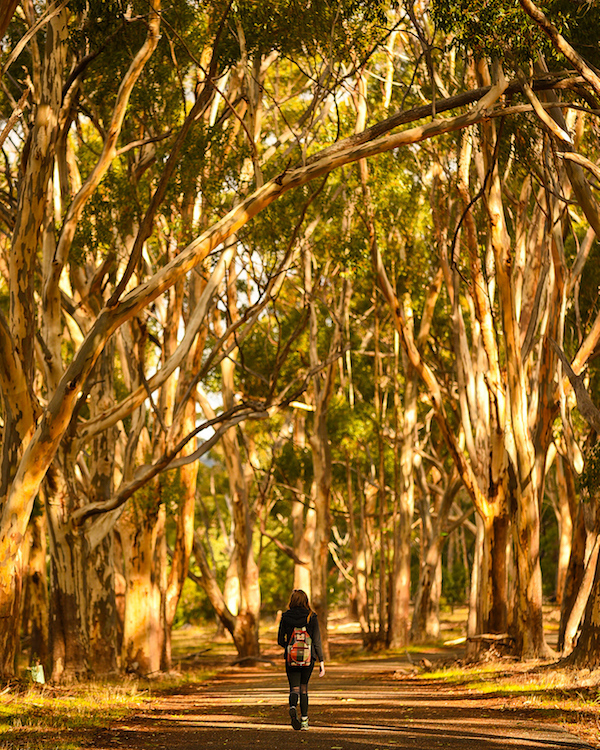 #49. Make your own cold rolls
Dine with locals and make your own cold rolls at Vietnam Restaurant. Vietnam Restaurant is a suburban delight. It's the 1st Vietnamese restaurant in Adelaide and the owners were among the first boat people to arrive.
The food is consistently good and almost every table orders the DIY cold rolls with prawn or meat balls sugar cane skewers.
Opening hours: 11am to 3pm and 5pm to 10pm Tuesday to Sunday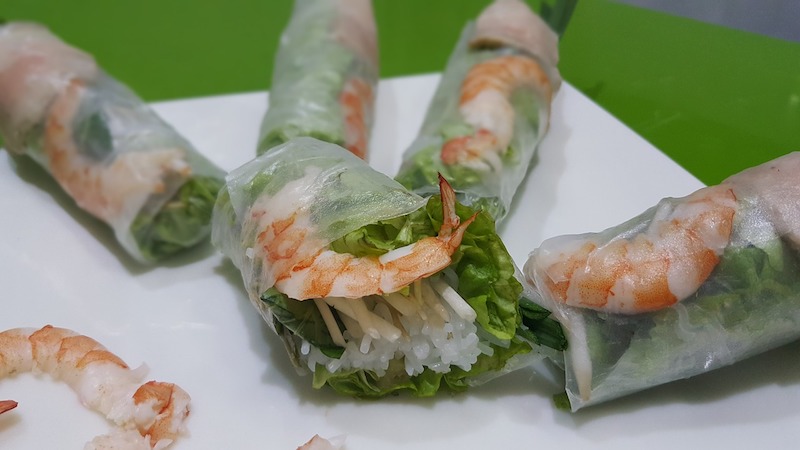 #50. Check out the local hipster scene
Feel a part of a local community at Plant 4 in Bowden, a foodie market place just outside the city. You can catch the free tram to the Adelaide Entertainment Centre – Plant 4 is just across the road. It's got big hipster vibes with trendy eateries, artisan shops and markets several times a week. The complex is still developing so watch this space…
* Free
Opening hours: Open Wednesday to Sunday; hours vary
Where to Next?
8 Classic Australian Road Trips
Everyone has to go on an Australian road trip at least once in their life. There are so many iconic road trips in Australia to choose from, but we have created the top destinations to jumpstart your itinerary planning
Read more
Did you enjoy reading our post on What to do in Adelaide?!
Pin it & help others find it too!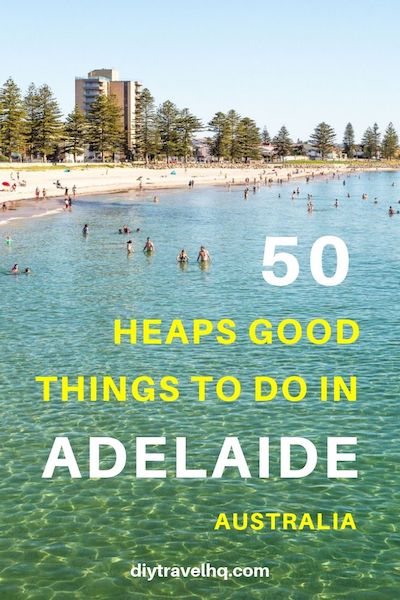 Disclaimer: This post contains affiliate links which means that we receive a small commission if you click on a link & purchase something that we've recommended, at no extra cost to you.