Whether you have 7 days, 1 month or something in between, we have a Cuba itinerary for you – find out which places to visit & how to get there with Viazul.
Cuba Itinerary
We have 5 Cuba itineraries to suit your trip – whether you plan to visit for 7 days, 10 days, 2 weeks, 3 weeks or 1 month. You can see the best of Cuba with the time that you have.
We ourselves spent 30 days in Cuba. Our itineraries are all action-packed, as that's how we like to travel. Feel free to adapt it to your own interests and style of travel but we hope this gives you an idea of how much you can actually see and do in Cuba.
After all, it's a small island country but keep in mind that transport options are limited.
Find more inspiration in one of the Cuba guide books below! 
If you are just getting started with your planning, check out these useful travel tips for Cuba.
And although Cuba is a very safe country to travel in, we always recommend purchasing travel insurance before any trip. We've been using World Nomads through 80+ countries over the past 12 years and have been really happy with their coverage and services.
For more details check out our World Nomads review here.
7 Day Cuba Itinerary
Day 1-3: Havana
Not sure where to go in Cuba? You've got to start in Havana! There's so much to see & do that it can feel like a huge city – even for experienced travellers like us.
But for its diversity, it's a relatively compact city & Downtown Havana can be divided into 3 main areas:
Havana Vieja / Old Havana – this is the historic centre of Havana, with incredible architecture spanning all styles, from baroque to art deco. atmospheric masterpiece
Havana Centro / Central Havana – this spectacularly dense & dilapidated area provides an insight into real Cuban life
Vedado – this leafy residential neighbourhood boasts Havana's best hotels, restaurants & nightlife. There's a distinct aura of affluence in the the air, inspired by the art deco-style skyline
We recommend spending at least 2 full days + the day you arrive in Havana. You can see the best of Cuba in this amazing city. If you're short on time, Havana Vieja & Havana Centro can be visited in 1 day – consider taking a city tour in a classic American car.
Tour options: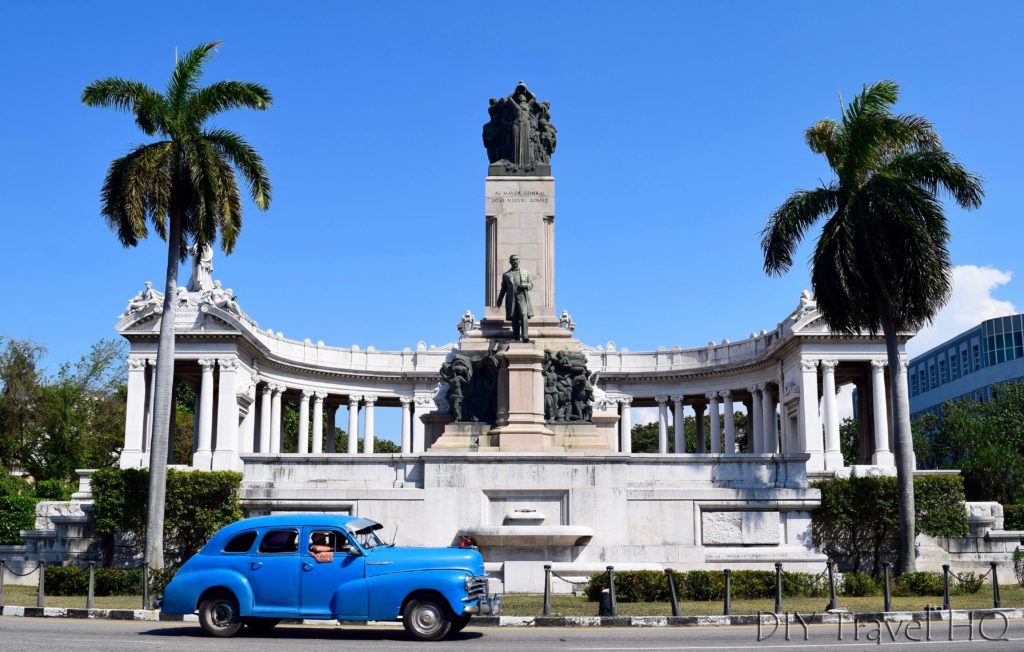 How to Get from Havana to Vinales
Viazul runs 2 buses a day from Havana to Vinales
Dep. Havana 8:40 am – Arr. Vinales 2:00 pm
Dep. Havana 12:45 am – Arr. Vinales 5:10 pm
Price: US$12.00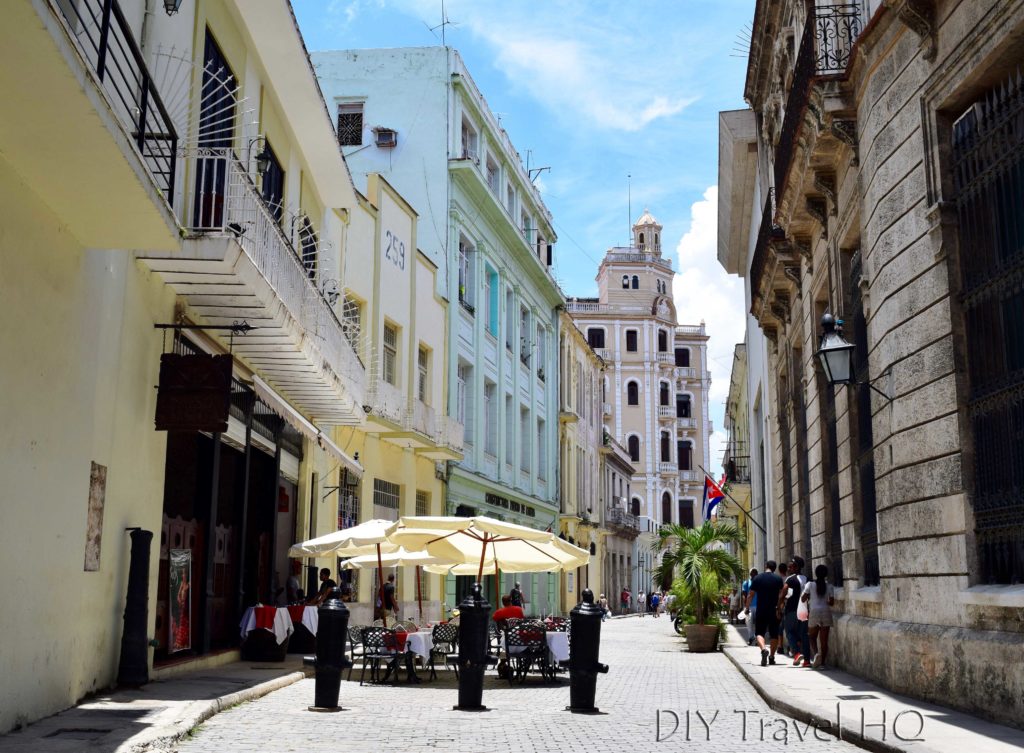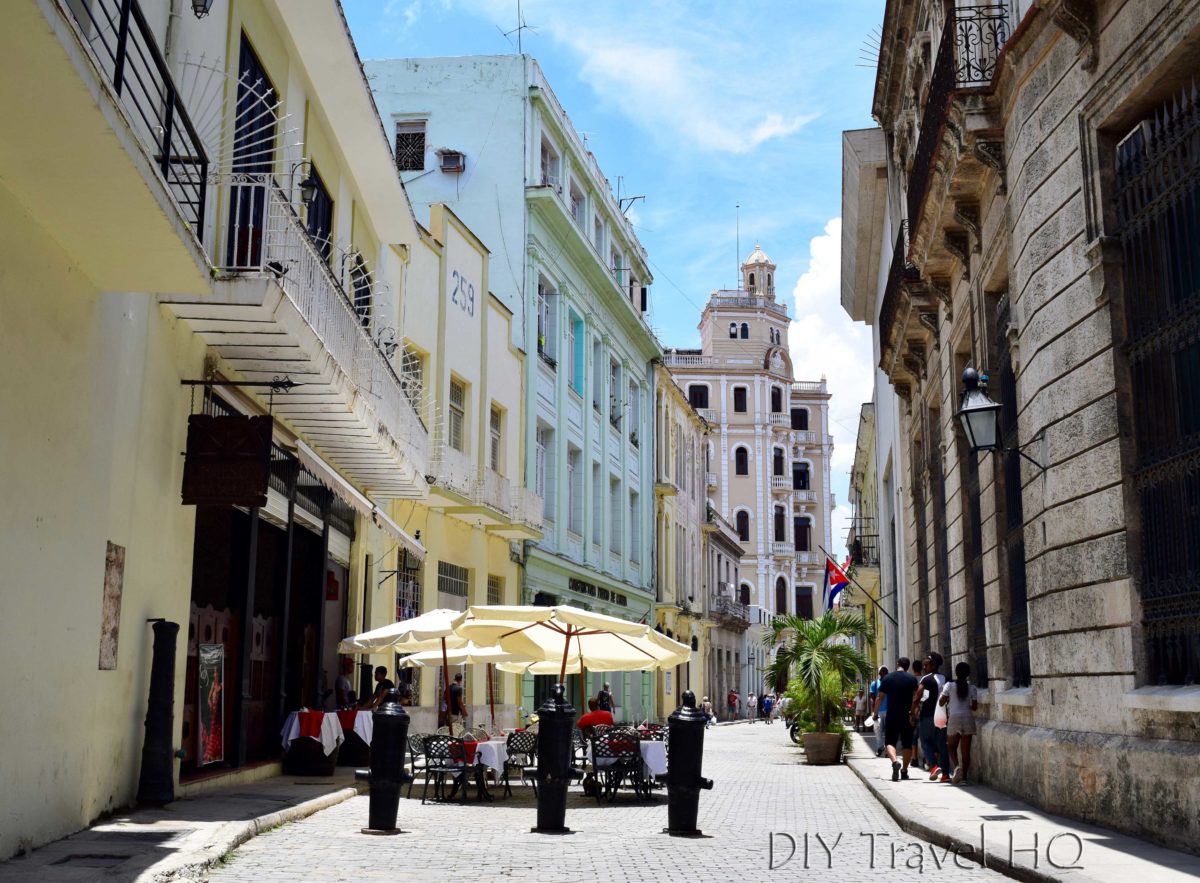 Day 4-5: Vinales
If you have one week in Cuba, visit Vinales, one of Fidel Castro's favourite cities.
The town lies within the Parque Nacional Vinales, which is Cuba's #1 natural treasure. The countryside here is very picturesque – within the karst valleys are fertile fields that produce some of Cuba's best tobacco, coffee & bananas.
Hiking in the area is easy & flat and there are many trails. You can trek on horseback, hire a guide or go it alone. There are numerous tour agencies along the main street or your casa will be happy to make any arrangements.
You can include a visit to the Mural de la Prehistora on any hike in Parque Nacional Vinales. It's a cliff painted with dinosaurs, snails & a family of cavepersons in very garish colours. We think it's one of the worst tourist attractions in Cuba but you can judge it for yourself!
We recommend spending 1 full day in Vinales. If you're short on time, take the morning bus from Havana & spend the afternoon exploring Parque Nacional Vinales on horseback – arrange this with your casa beforehand or immediately on arrival.
Tour option: Vinales Day Tour from Havana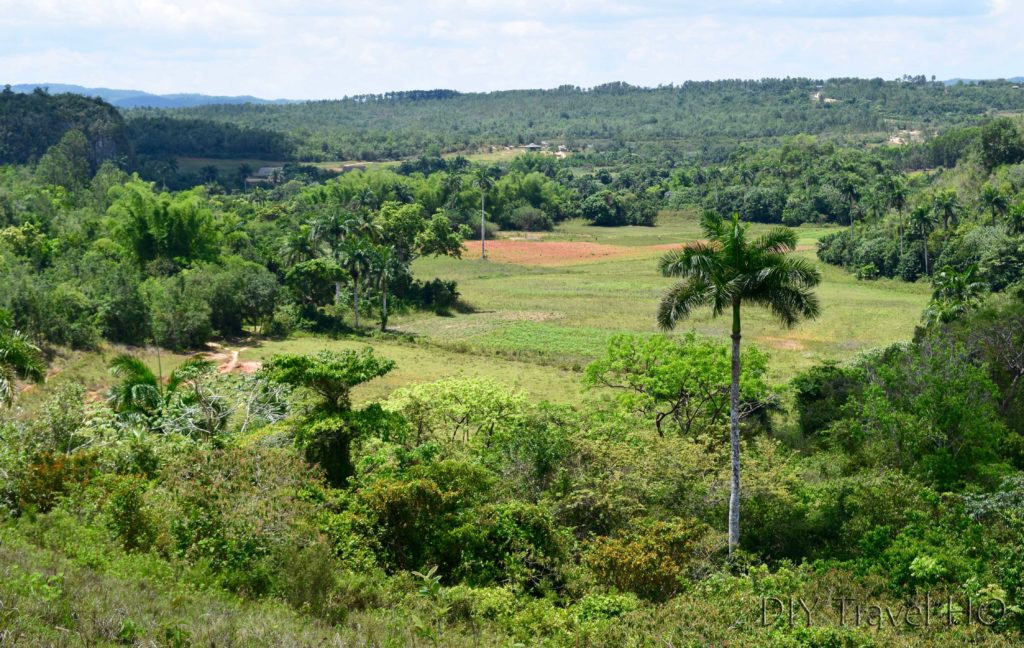 How to Get from Vinales to Varadero (via Havana)
Viazul runs 2 buses a day from VInales to Havana and 4 buses a day from Havana to Varadero. These are the best options:
Dep. Vinales 9:10 am – Arr. Havana 12:35 pm
Dep. Havana 1:00 pm – Arr. Varedero 4:00 pm
Price: US$12.00 + $10.00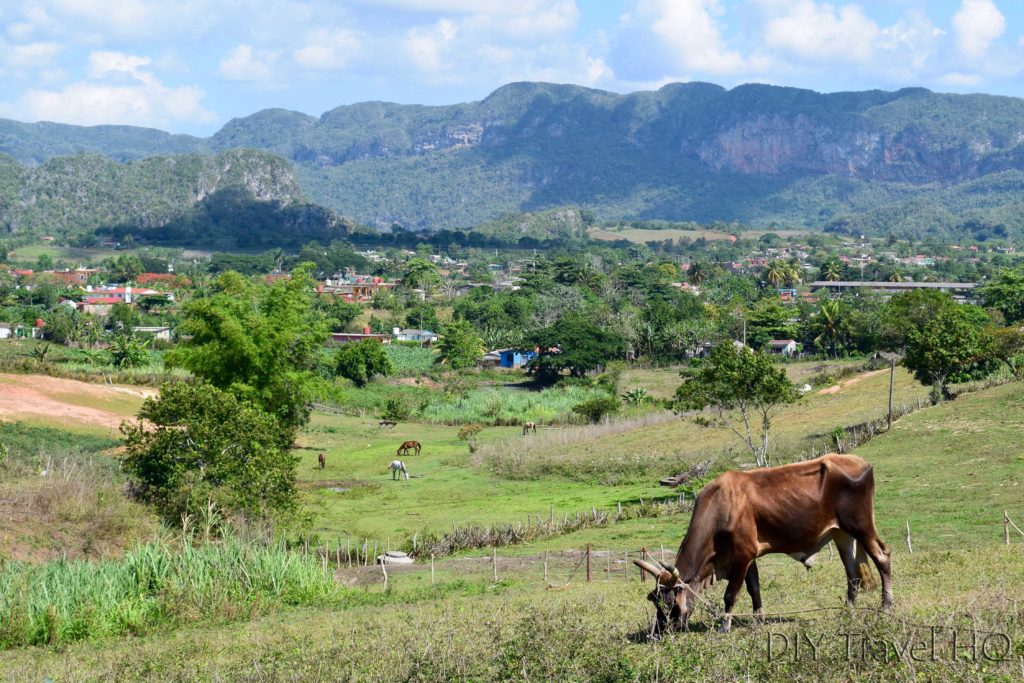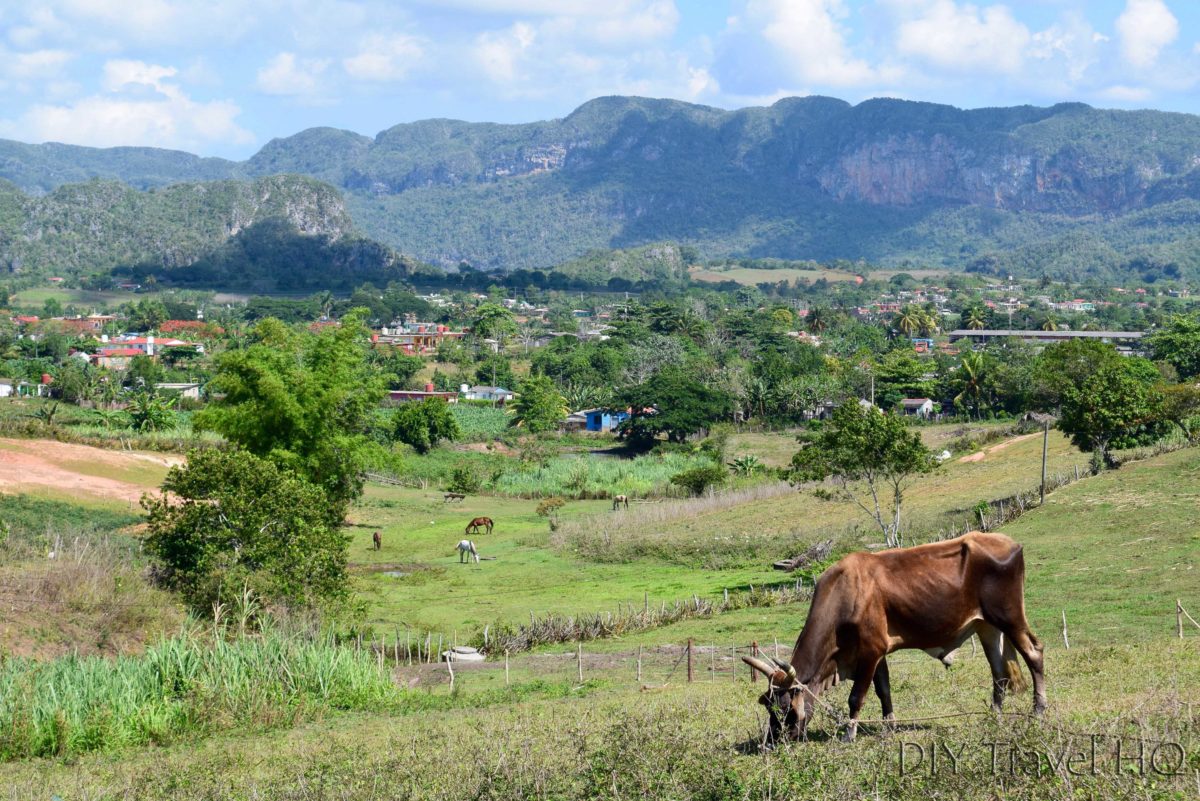 Day 6-7: Varadero
Still wondering what to do in Cuba? Relax on Varadero beach, the best on the island & one of the finest in the Caribbean. Swim in the crystal-clear turquoise-green waters, sunbathe on the silky smooth sand or chase kites with the local kids.
The Western beaches are located in the downtown area, close to restaurants & shops to buy snacks & drinks to take to the beach.
Here you'll also find most of the tourist attractions in Varadero. You can go for a stroll around the lake in Parque Josone shop at the handicrafts market in Parque Central and attend Sunday mass at the quaint Iglesia de Santa Elvira.
The attractions thin out the further east you go and the resorts are more exclusive. Most guests are on all-inclusive packages, with no reason or need to leave their private hotel beach – for many tourists this makes Varadero one of the best cities to visit in Cuba.
Bring your own snorkel set as excellent snorkeling can be found at Playa Coral, just 15km from Varadero. You can pay $10 for a snorkel tour or go it alone for free if you're a good swimmer.
We recommend spending 1 full day relaxing on the beach in Varadero.
Tour options: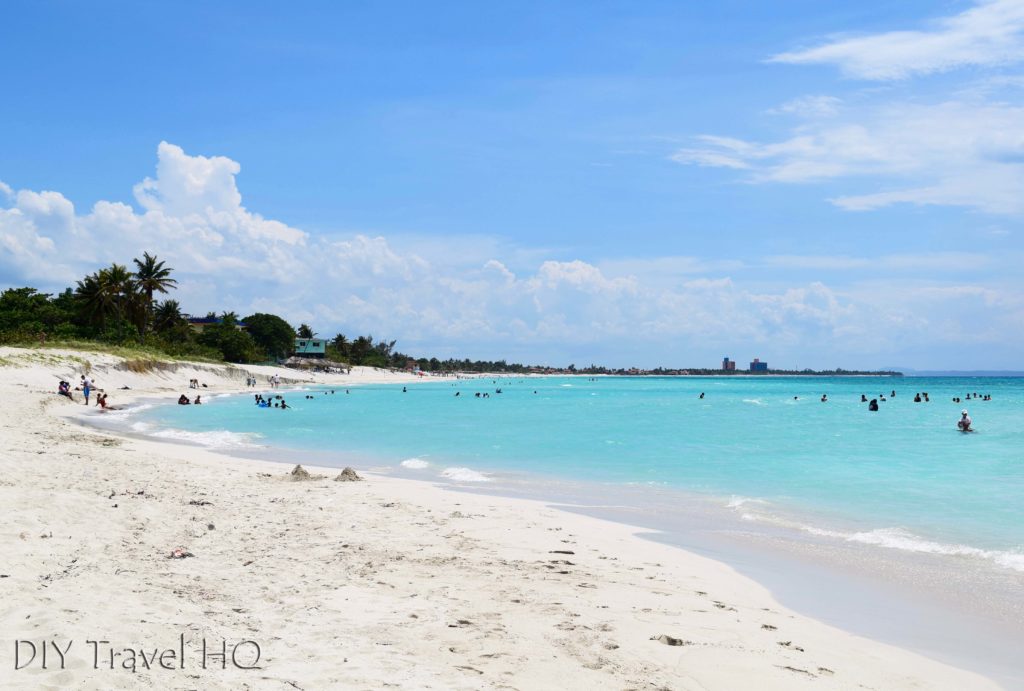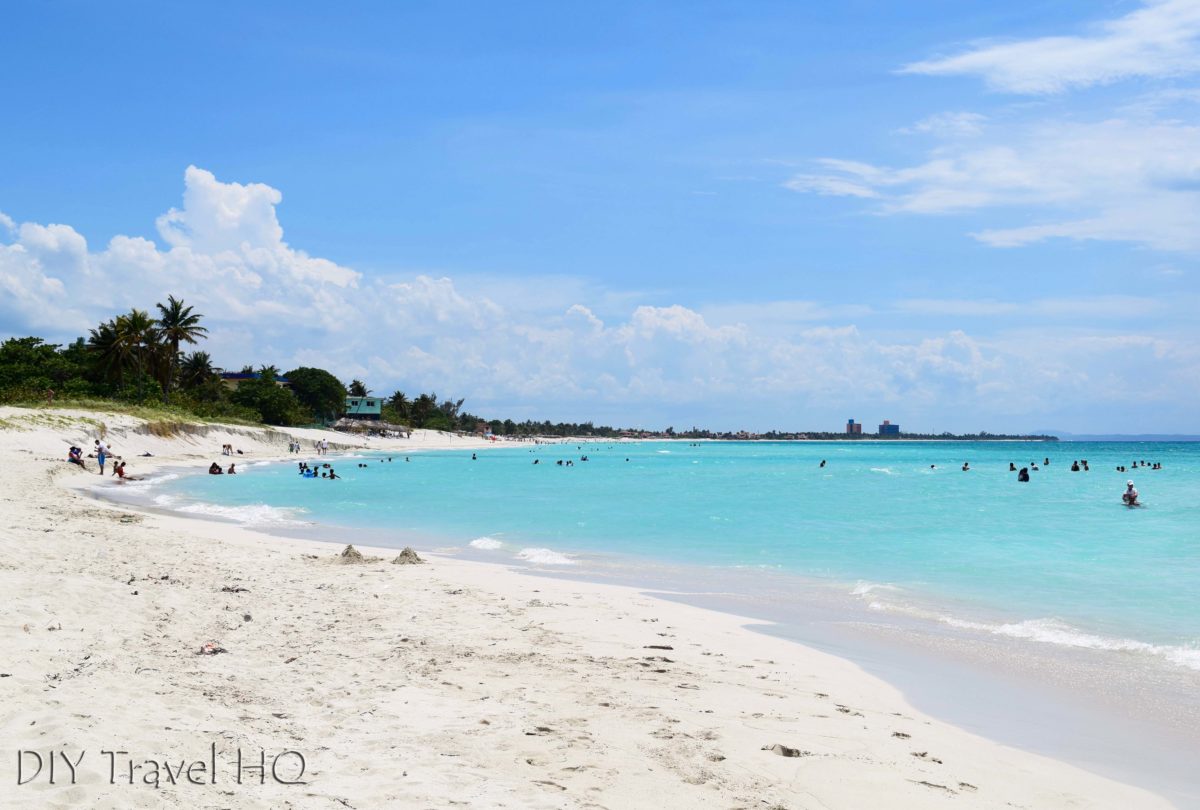 How to Get from Varadero to Trinidad
Viazul runs 1 buses a day from Varadero to Trinidad
Dep. Varadero 7:30 am – Arr. Vinales 2:05 pm
Price: US$20.00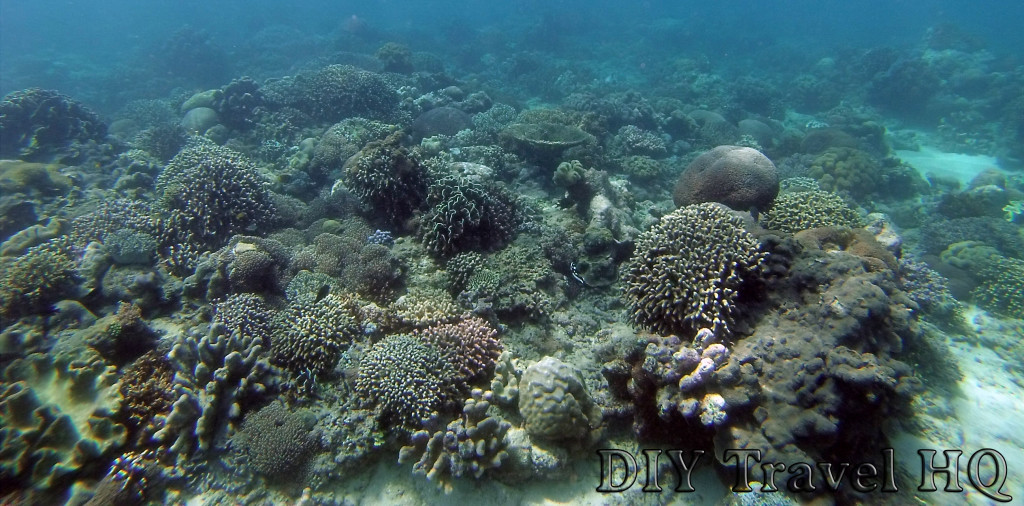 10 Day Cuba Itinerary
Day 1-3: Havana
Day 4: Pinar del Rio
If you have 10 days in Cuba, head to the down-to-earth town of Pinar del Rio for factory tours of cigars & guava brandy. It's the best tobacco growing region in the world.
You can tour a working cigar factory at Francisco Donatien. This is arguably the top cigar factory to visit in Cuba because it rolls out the best of best brands: Trinidad, Cohiba & Vegeros. The tour costs 5 CUC. An admin staff member will give you an explanation of the cigar process as you overlook the factory workers rolling & shaping.
There's also a brandy tour at Fabrica de Bebidas Casa Garay for around 1 CUC. You can see how their signature guava brandy 'Guayabiya del Pina' is made and buy a bottle for 4 CUC.
If you're interested in architecture there are many beautiful buildings in town such as the Palacio de la Ciudad Teatro Jose Jacinto Milanes Museo de Ciencias Naturales Sandalio de Noda and Catedral de San Rosendo.
Located outside of Pinar is Alejandro Robaina, Cuba's only tobacco plantation. The best time to visit is during the tobacco growing season between November and February.
We recommend breaking up the journey between Havana and Vinales with a 1 night stay in Pinar del Rio.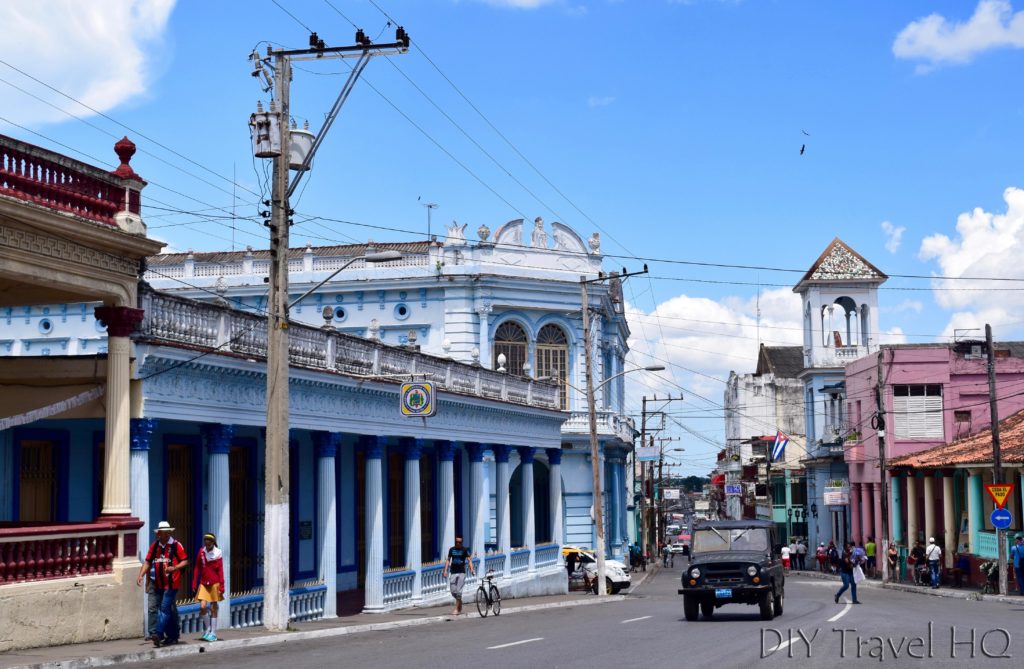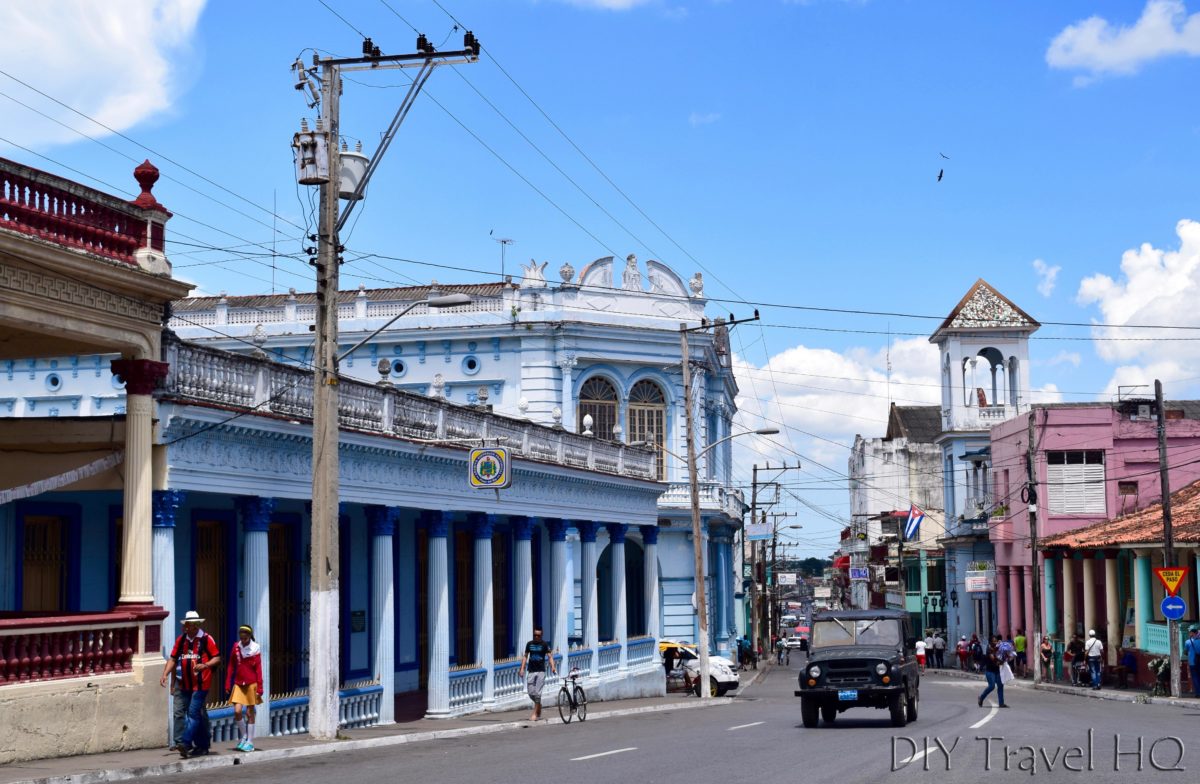 Day 5-6: Vinales
Day 7-8: Varadero
Day 9-10: Trinidad
Every Cuba itinerary should try to include charming Trinidad, Cuba's best-preserved colonial settlement. It was one of our favourite places to visit in Cuba.
With horse carts, 500 year old cobblestoned streets, pastel-coloured buildings & elegant plazas, Trinidad is a special place unlike anywhere else in the country. Don't miss exploring the surrounding neighbourhoods for a taste of authentic Cuban life – far-removed from the tourist scene of restaurants & bars just a few blocks away.
Lined with palm trees, Plaza Mayor is the heart of the Old Town, with many museums around the gorgeous square. It's surrounded by many lovely colonial buildings, some of which have been converted into museums. The Galeria de Arte is free and features many interesting & impressive artworks that give an a great insight into Cuban life & culture.
Another interesting Trinidad attraction is Casa Templo de Santeria Yemaya. This museum/home is dedicated to Santeria, the main Afro-Cuban religion on the island.
The best views in Trinidad is from Loma de la Vigia Mirador. From this hilltop lookout you can see the whole city as well as its surrounding mountains.
For a beach escape just 15km away, you can head to Playa Ancon. We didn't really like it because the sandy beach felt cramped and there was a lot of sea grass in the water. The nicest thing was being able to relax under the shade of a palapa.
We recommend spending 1 full day in Trinidad. If you're short on time, Trinidad is small so you can see most things in half a day, after your bus arrives from Varadero.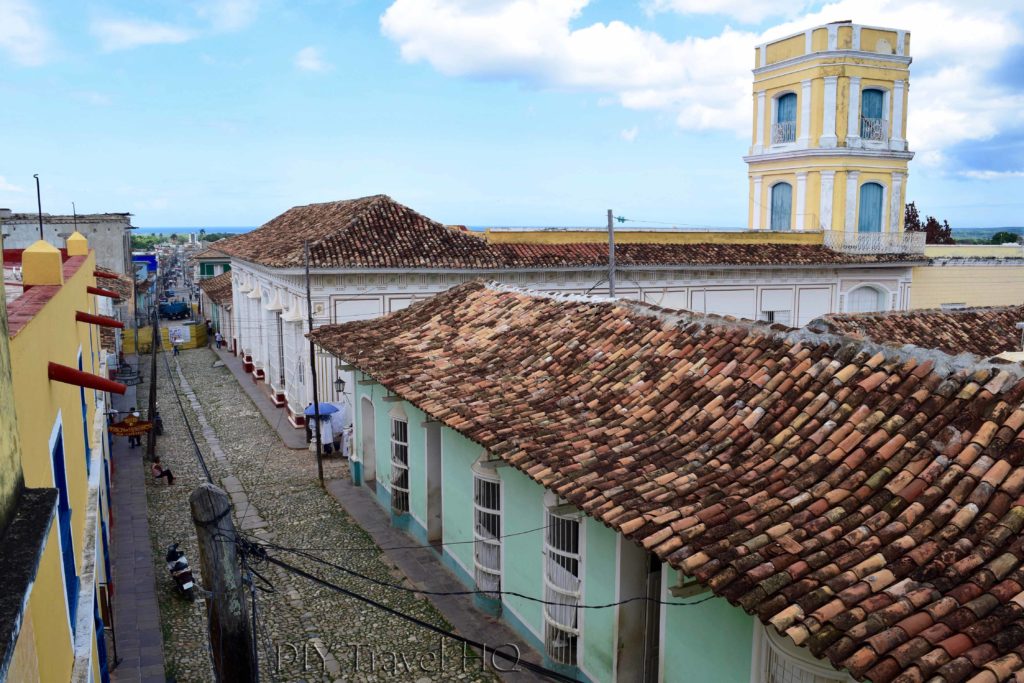 How to Get from Trinidad back to Havana
Viazul runs 3 buses a day from Trinidad to Havana
Dep. Trinidad 7:30 am – Arr. Havana 5:15 pm
Dep. Trinidad 8:15 am – Arr. Havana 1:50 pm
Dep. Trinidad 4:00 pm – Arr. Havana 11:20 pm
Price: US$20.00 (1st service) or US$25.00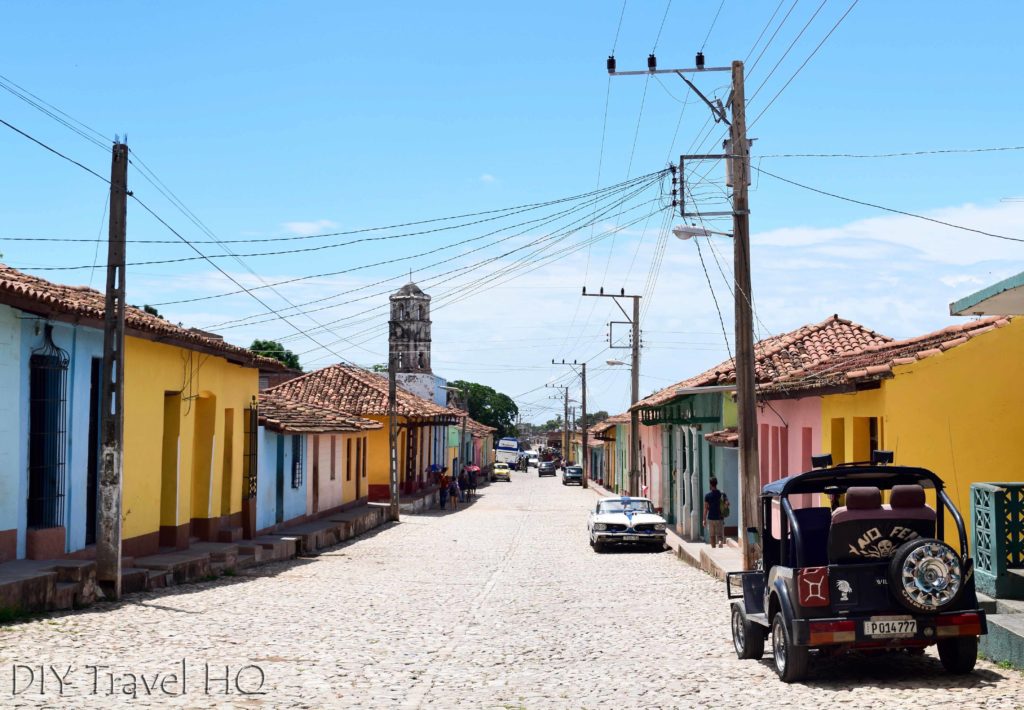 2 Week Cuba Itinerary
Day 1-3: Havana
Day 4: Pinar del Rio
Day 5-6: Vinales
Day 7-8: Matanzas
We took the legendary Hershey Train from Havana to Matanzas but unfortunately it's no longer in service.
There's not many things to do in Matanzas but it has a big cultural legacy. In the 18th & 19th centuries, Matanzas was the cultural centre of Cuba, unmatched even by Havana. After years of neglect the city seems to be undergoing a 2nd renaissance.
Walking through town, we found that many of the classic, old buildings have been restored & new casas, bars & cafes appear on most streets. And Parque Libertad is one of the nicest plazas in Cuba.
The best half-day trip from Matanzas is snokeling at Playa Coral. Budget travelers or those short on time can combine it with a trip to nearby Varadero.
Visit low-key Matanzas to experience a real Cuban town, away from large scale tourism. It's a breath of fresh air.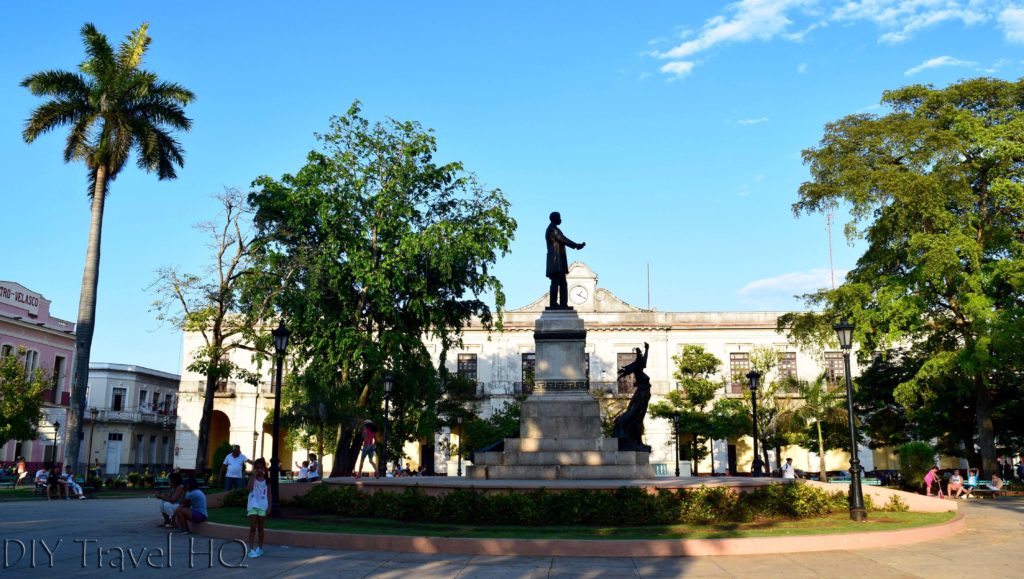 Day 9-10: Varadero
Day 11-12: Playa Larga
If you have 2 weeks in Cuba, consider a visit to Playa Larga. It's best known for the Bay of Pigs invasion and you'll see signs of this around the small beach town. There are billboards commemorating Cuba's victory, a tank that was used to repel the invaders and concrete memorials along the road honoring lost defenders.
These days Playa Larga is also known for its excellent budget diving and wildlife watching opportunities. The dive sites are perfect for beginners with warm and crystal clear with visibility reaching up to 20 meters. Dives can be arranged at the Octopus Club for 25 CUC per dive, including equipment rental and transportation.
The beach itself is pretty nice at Playa Larga. The sand leaves a lot to be desired but the water is pristine and still waist deep 30 meters out.
If you have your own car or don't mind paying for a taxi you can visit the nearby crocodile breeding ground at Criadero de Cocodrilos. Bird watchers will also want to check out Gran Parque Natural Montemar – it's the largest swamp in the Caribbean and home to tocororos, flamingos, and bee hummingbirds.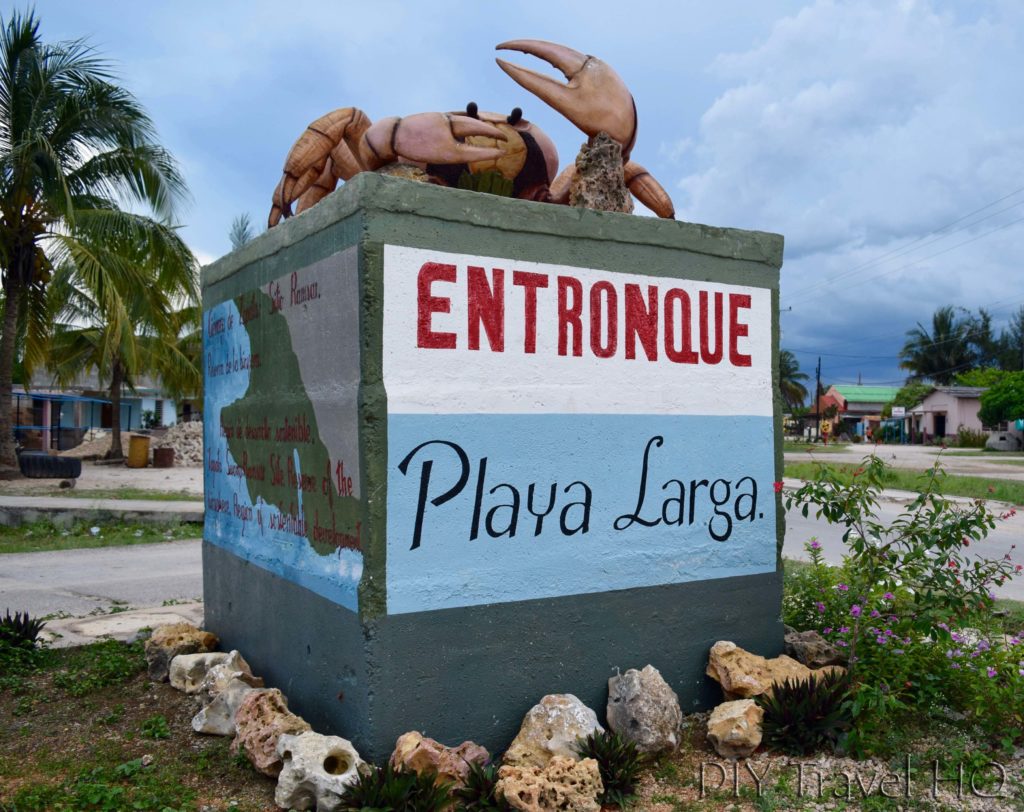 Day 13-14: Trinidad
3 Week Cuba Itinerary
Day 1-3: Havana
Day 4: Pinar del Rio
Day 5-6: Vinales
Day 7-8: Matanzas
Day 9-10: Varadero
Day 11-12: Playa Larga
Day 14: Cienfuegos
Cienfuegos is known as the "Pearl of the South" for it's French roots – set apart from the rest of Spanish-conquered Cuba, Cienfuegos was actually established by a French-American.
The architecture in the city is clearly French-inspired but the buildings in the main square (Parque Marti) have been so excessively restored that they've lost every inch of their inherit elegance & antiquity.
Stroll down Paseo del Prado the main boulevard in Cienfuegos and take a photo with sculpture of the musician Benny More. Then follow the palm tree-lined malecon to the upper-class neighbourhood of Punta Gorda. You'll reach the Palacio de Valle, an extravagant Moroccan-inspired building. It used to be a casino but now it's a fine dining restaurant & rooftop terrace bar, with stunning decor and outdoor views.
It's also worth getting off-the-beaten-path at Cemeterio La Reina, the only cemetery in Cuba with above-ground graves.
For us, Cienfuegos was a major disappointment but we know that many people will have it on their list of places to visit in Cuba.
Accommodation: We stayed at a casa on Av 58 between Calle 35 & Paseo del Prado (didn't catch the name) for 15 CUC.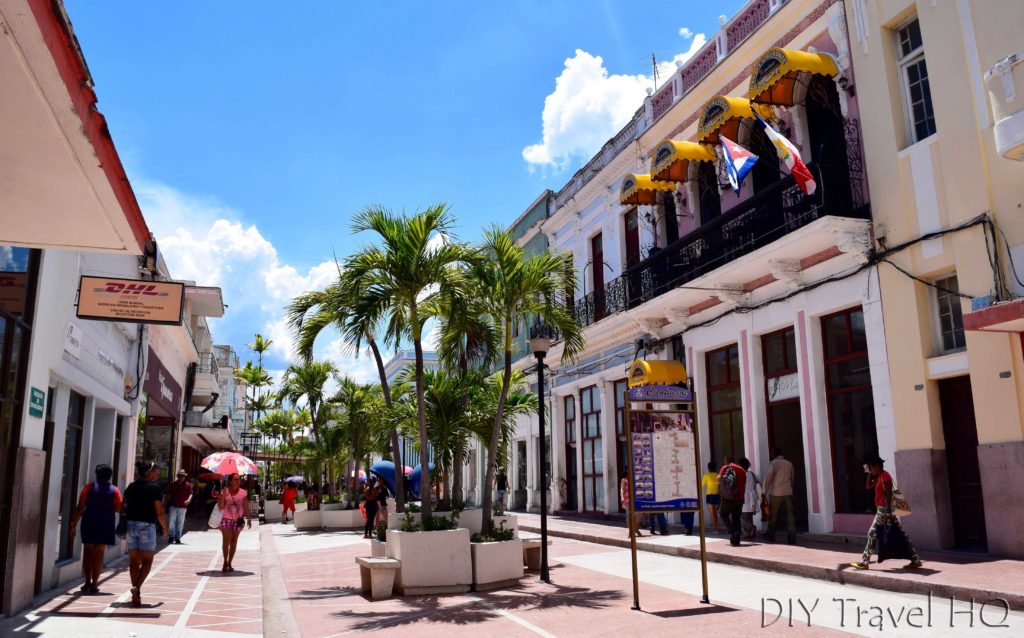 Day 15-16: Trinidad
Day 17: Santa Clara
Join the ultimate Che Guevara pilgrimage to Santa Clara & dig into the geographical & revolutionary heart of Cuba!
Travelers here can see relics from the Battle of Santa Cara as well as many commemorations to the Cuban Revolution (1953-1959). Of course, there are numerous tributes to Che Guevera, including the massive Che Guevara Mausoleum.
Besides a huge statue of Che there's a museum filled with letters, photographs, newspaper clippings and personal items. Next door is the mausoleum with stone-carved niches dedicated to Che & the 38 other freedom fighters that died alongside him in the failed Bolivian revolution. Outside you can reflect on everything in the beautiful memorial garden with an eternal flame.
Heading back into the city center you'll pass a series of humourous & satirical comic book-style murals. Parque Vidal is a great spot for people watching surrounded by many historical buildings.
Santa Clara is trying to shake of the shackles of the Revolution & show that it offers more than Che Guevara. The city's large student population is leading the transformation and there's definitely a spirit of change in the air.
Accommodation: We stayed at a casa one or two blocks from Parque Vida. We paid 15 CUC.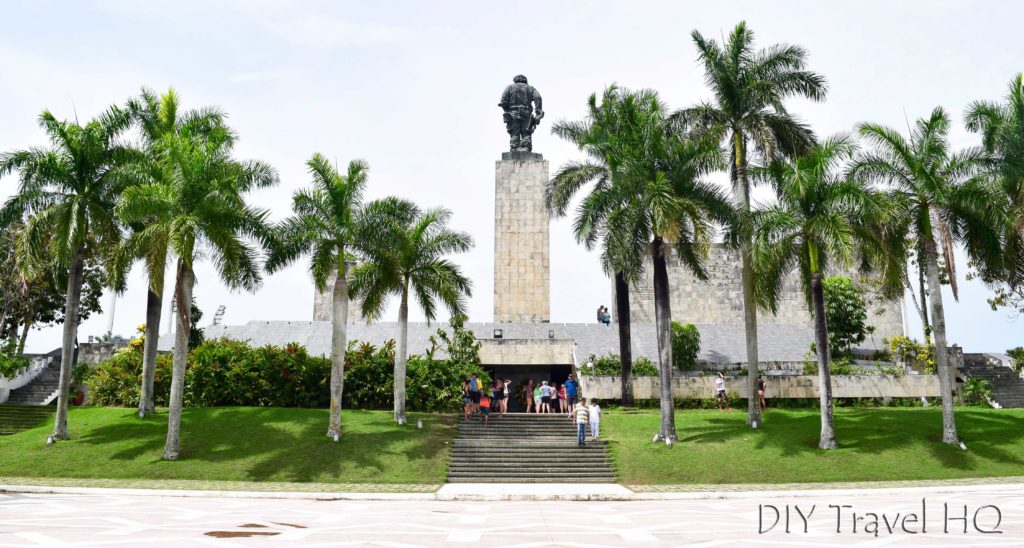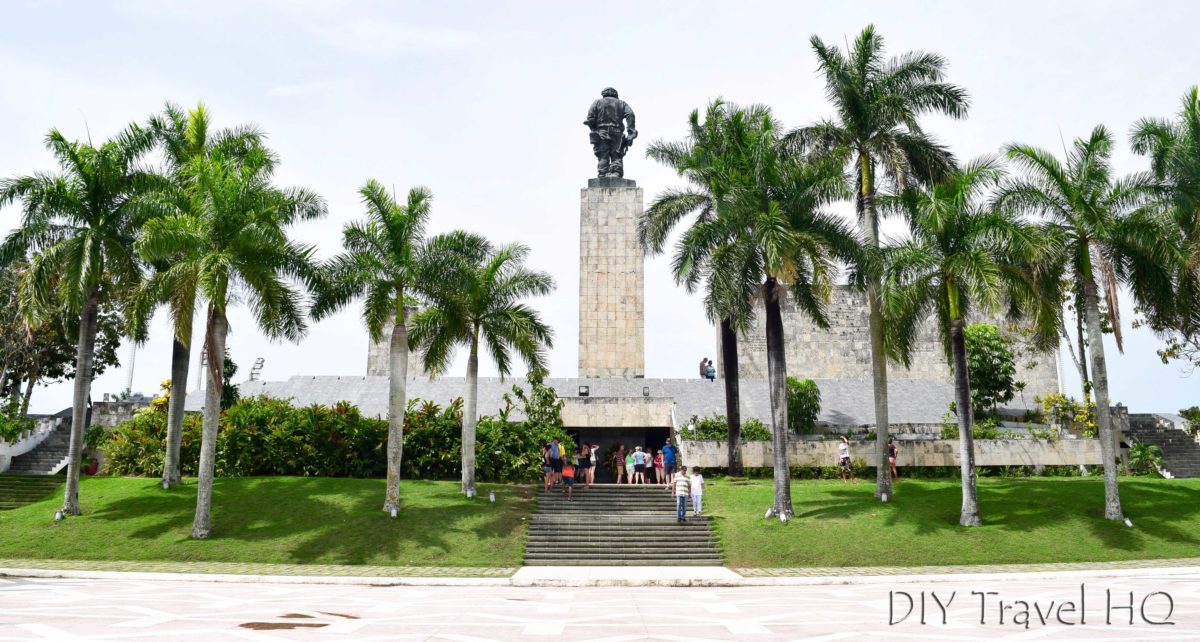 Day 18: Camaguey
Day 19-21: Santiago de Cuba
Santiago de Cuba has played an enormous role in the history of Cuba. This is where the Cuban revolution began and where Fidel lived & studied in his formative years.
There are many important plazas, churches, museums & birth homes in Santiago so plan your time here accordingly. You can see the house where Fidel lived and look up at the balcony where declared victory and the end of the Revolution.
Many tourists also join locals in paying their respects to Jose Marti at the monumental Cemeterio Santa Ififenia. Cuba's national hero is housed in his own mausoleum with a changing of the guard ceremony held every 30 minutes.
Location-wise, lying between the sea & mountains, Santiago de Cuba could've been a beautiful city. Instead, too much development & too many buildings spoil the view. So visit Santiago de Cuba for revolutionary history but head out of the city to enjoy the natural beauty of the region.
Castillo de San Pedro de la Roca del Morro (aka El Morro) is just 10km from the city and one of Santiago's top attractions. The coastal views are stunning from this UNESCO World Heritage fort.
The region is also home to the unique dinosaur park Valle de Prehistoria, one of the quirkiest attractions in Cuba!
Accommodation: We stayed at Casa Irma for 15 CUC.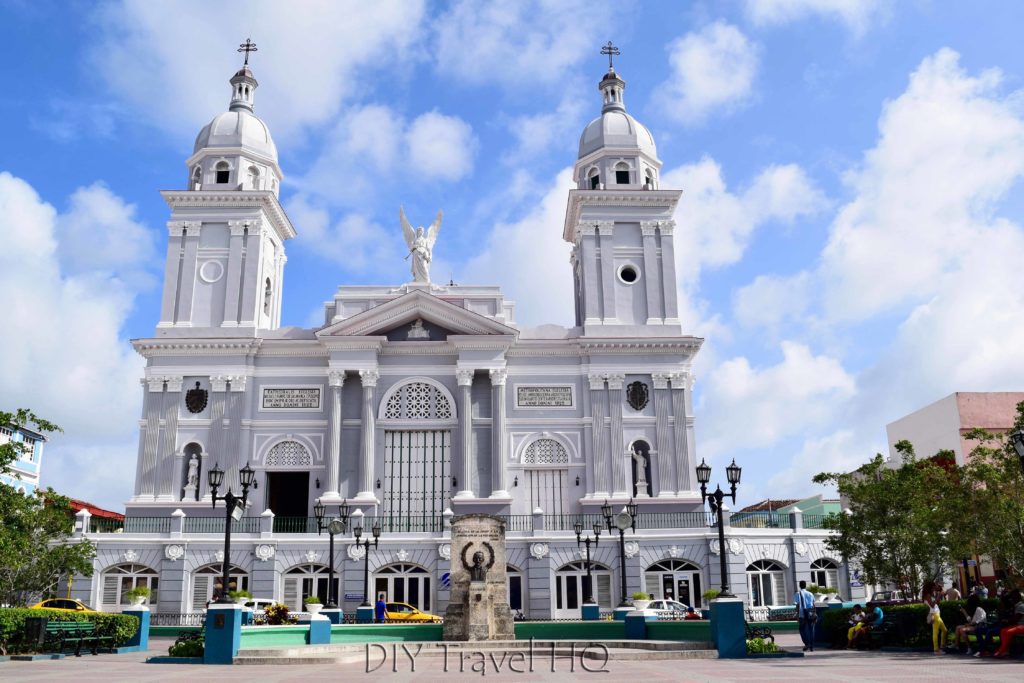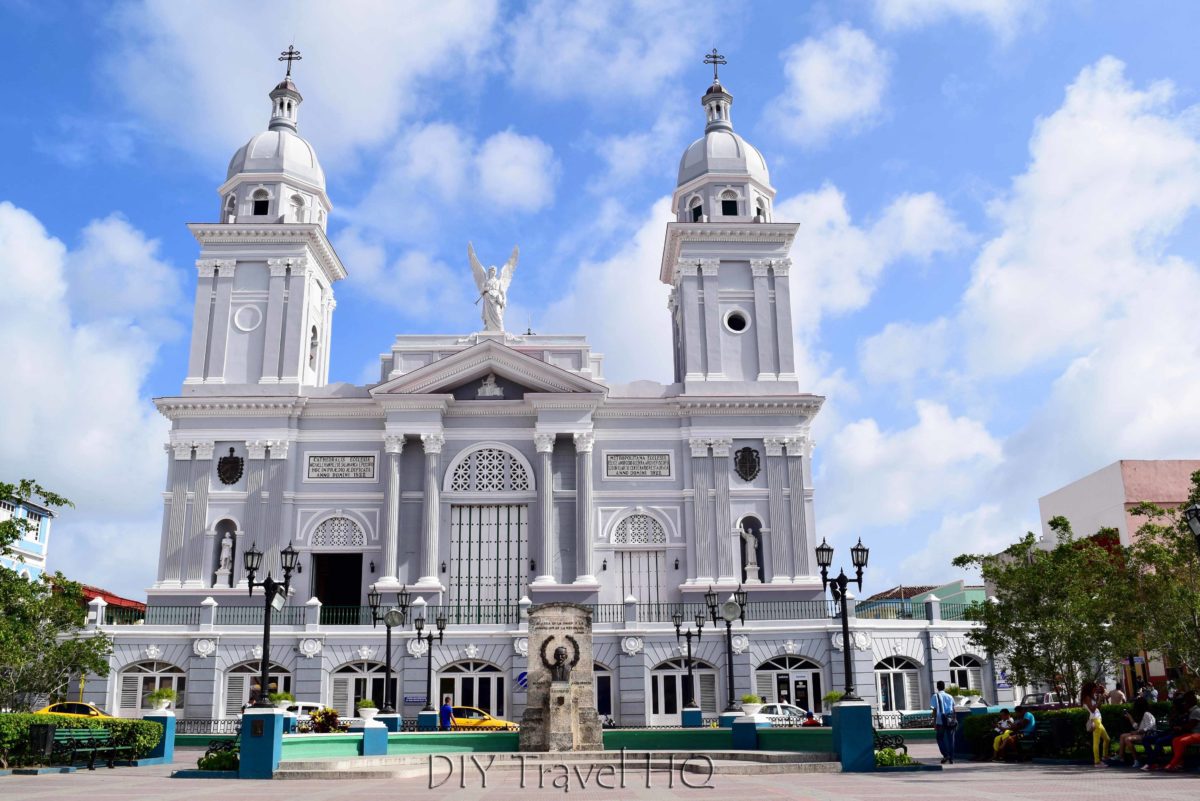 1 Month Cuba Itinerary
Day 1-3: Havana
Day 4: Pinar del Rio
Day 5-6: Vinales
Day 7-8: Matanzas
Day 9-10: Varadero
Day 11-12: Playa Larga
Day 14: Cienfuegos
Day 15-16: Trinidad
Day 17: Sancti Spiritus & Ciego de Avila
Despite what people might tell you, Sancti Spiritus is no little Trinidad. Nevertheless, it's a nice city to wander around, with an impressive collection of colonial buildings around Parque Serafin Sanchez in the centre square.
Wander the narrow, windy streets of Old Town. If you get lost just look for the blue Iglesia Parroquial Mayor del Espiritu Santo. You can see this church from anywhere in the city.
Sancti Spiritus is also proud to be the place where the Guayabera shirt was created. There's a museum dedicated to this uniquely Cuban fashion statement if you want to know more!
We stopped in Sancti Spiritus for a few hours, while travelling between Trinidad & Ciego de Avila but you can skip it if you're short on time.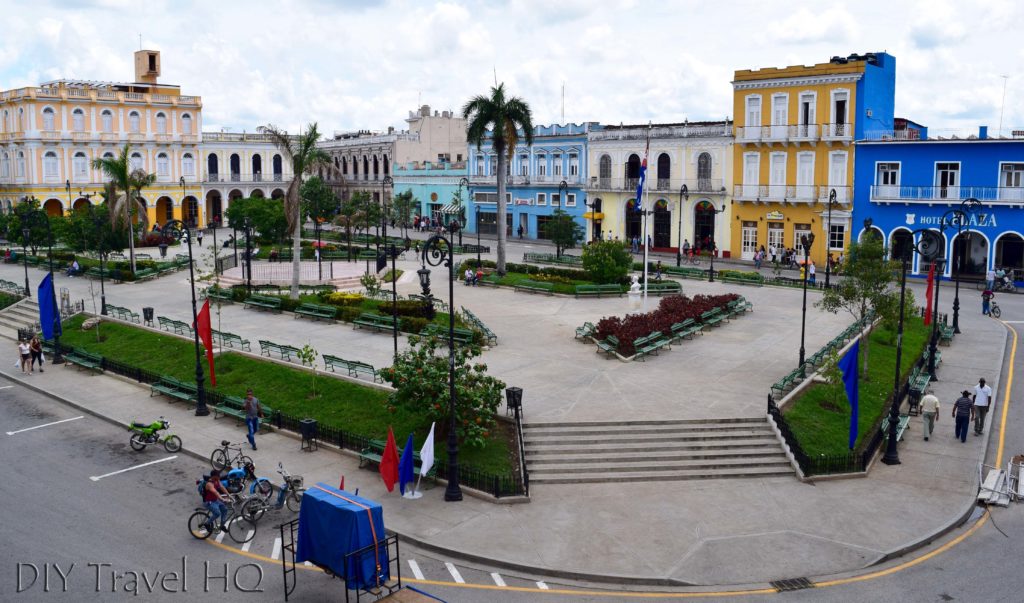 Cuba used to be divided by the La Trocha military line from Jucaro to Moron. This was much like the Mason-Dixon Line in the U.S. In Cuba, the western side was more affluent while the east tended to be more rebellious.
The La Trocha military line used to run through Ciego de Avila but these days, no trace of it remains. There's no reason to visit the town but we found ourselves stuck here due to issues using local camion transport.
We wandered around and came across a few interesting buildings, parks and streets before having dinner at a grand Chinese restaurant with a 3D Great Wall entrance.
Accommodation: We stayed at Villa Jabon Candado for 15 CUC.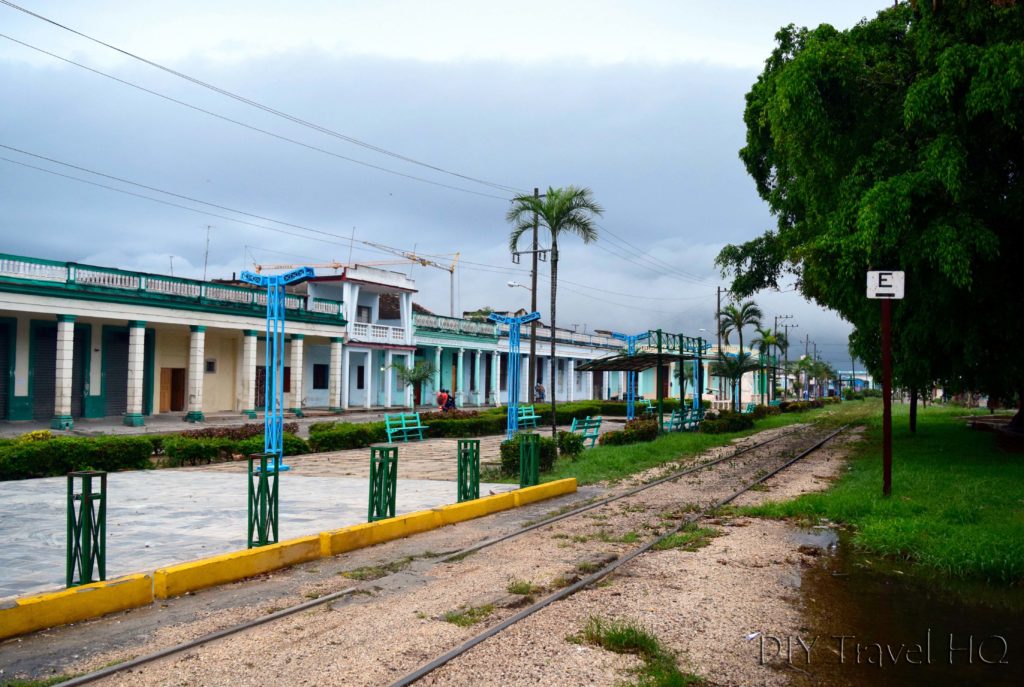 Day 18: Bayamo
The revolutionary spirit is alive & well in Bayamo.
From the first declaration of Cuban independence to Castro's last speech, learn about the legacy of 4 major events that took place in this historic city & stand on the grounds on which they happened in.
Bayamo also hosts a famous street party every Saturday night so keep it in mind when planning where to go in Cuba.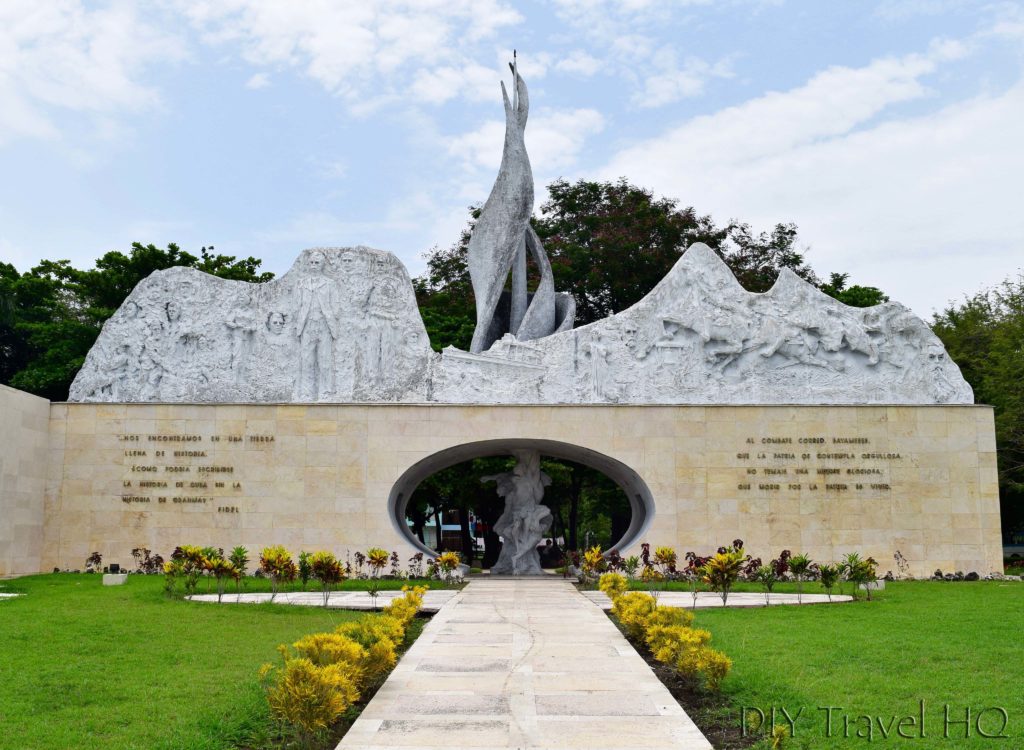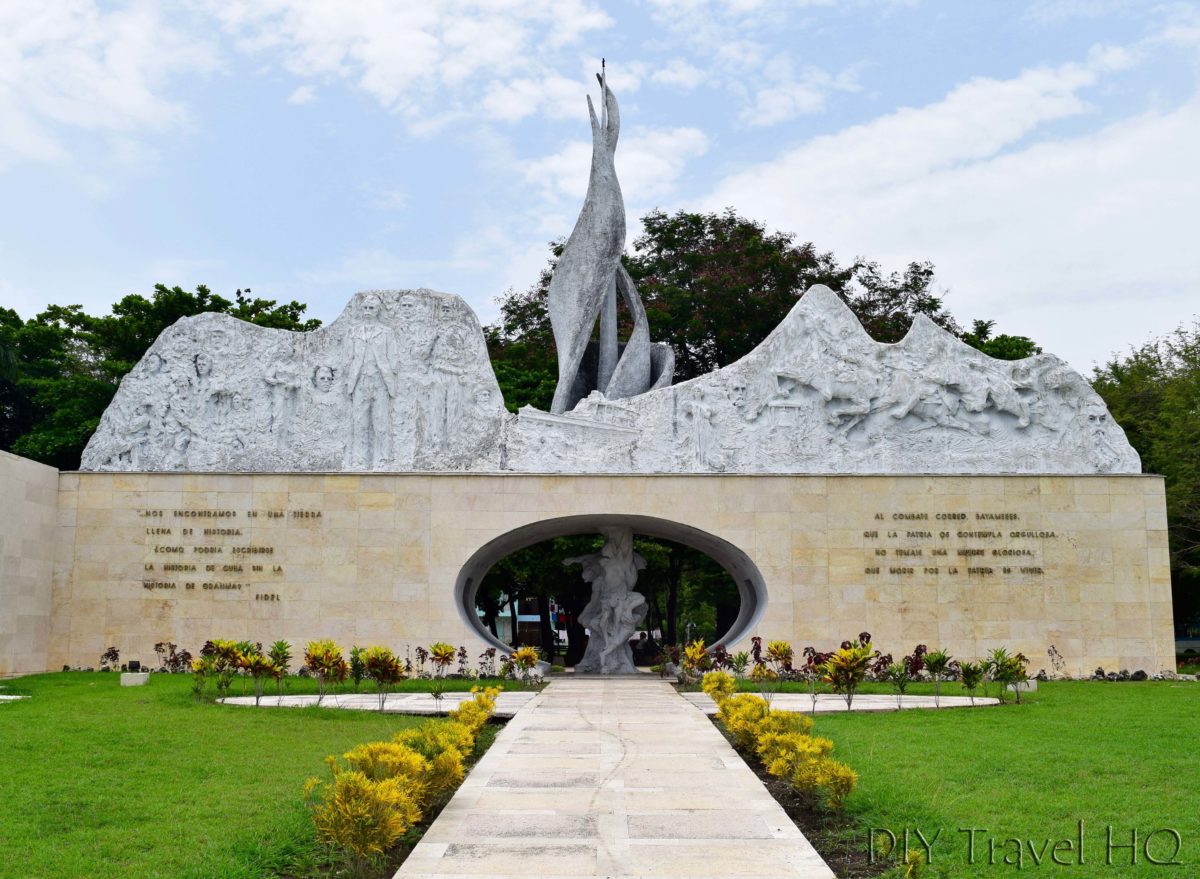 Day 19-21: Santiago de Cuba
Day 22-23: Baracoa
Make your way to Baracoa on the eastern tip of Cuba & enjoy the local regional cuisine.
Try Baracoan delicacies such pescado con leche (fish with coconut sauce) & cucurucho (dried coconut mixed with sugar, honey, guava, papaya mandarins and/or nuts).
There's a taste of the lush countryside in Baracoa but the natural environment of the region is best experienced out of town.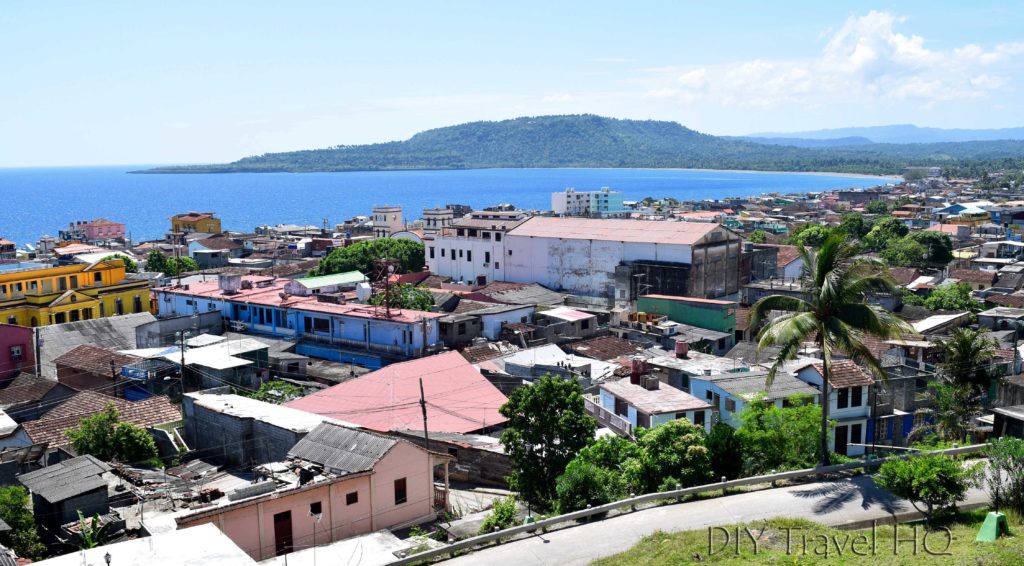 Day 24: Guardalavaca
The coastline of Guardalavaca is a long stretch of tropical beaches with turquoise water.
It lies against a backdrop of green fields & rolling hills.
Guardalava beach is pleasant but nothing outstanding, but nearby Playa Pesquero is stunning.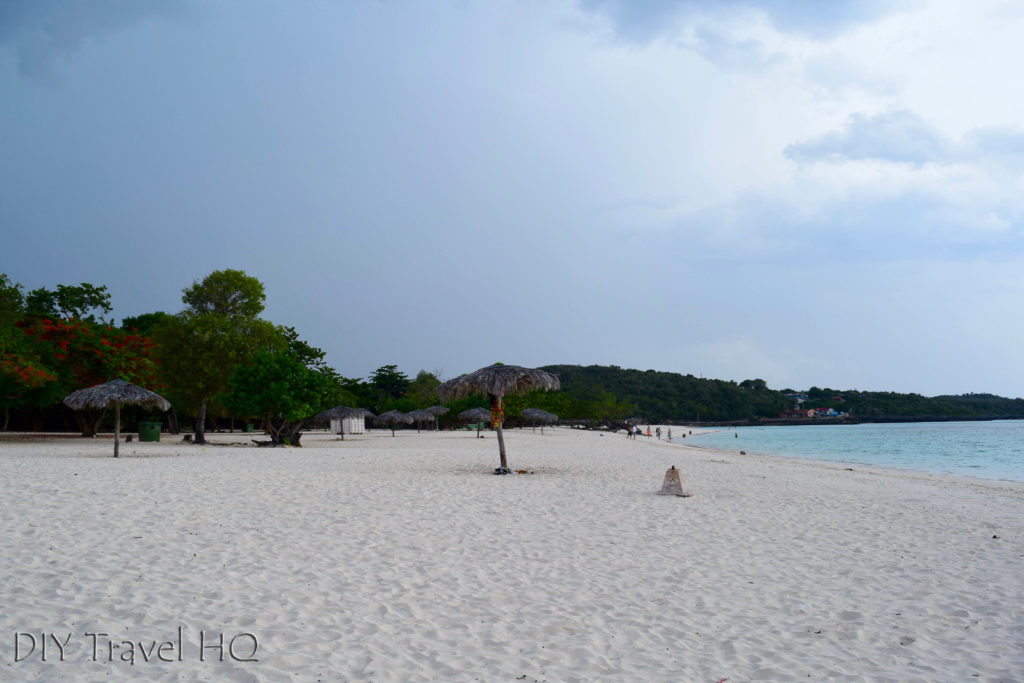 Day 25: Las Tunas
Still unsure of what to do in Cuba? If you're in Cuba on a Saturday night, head straight to Las Tunas, where the streets come alive with a smorgasbord of food, drinks, music & dance!
The prices are in pesos & the locals are friendly & merry. Here, it's all about eating & drinking and roast pork is the king of the party.
We were the only tourists in town – shhh this party is Cuba's best-kept secret that you should put on a one month Cuba itinerary!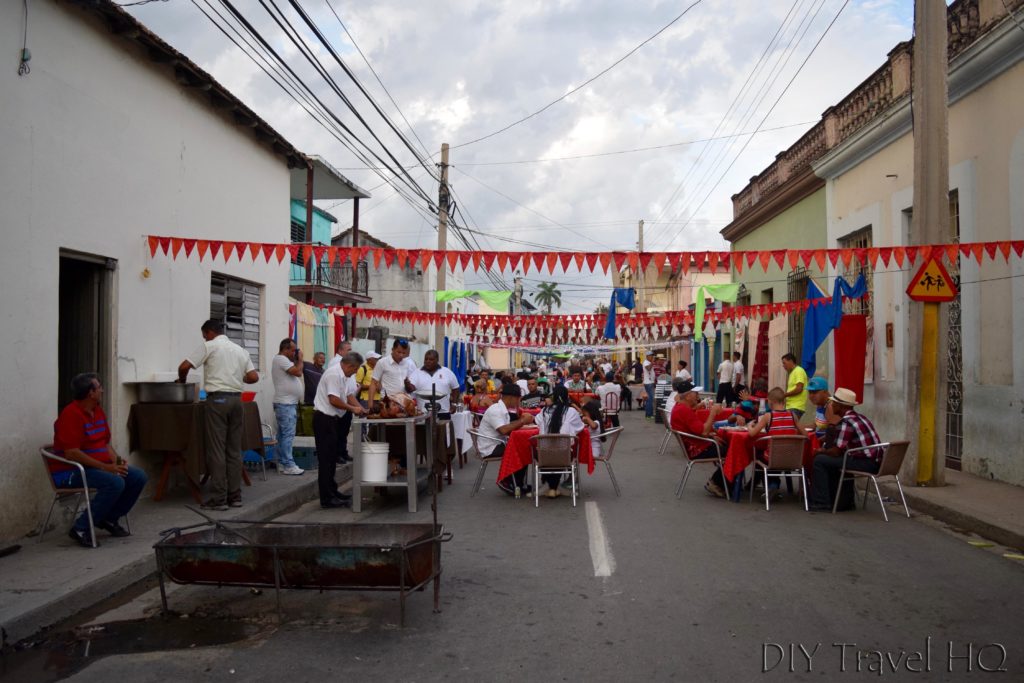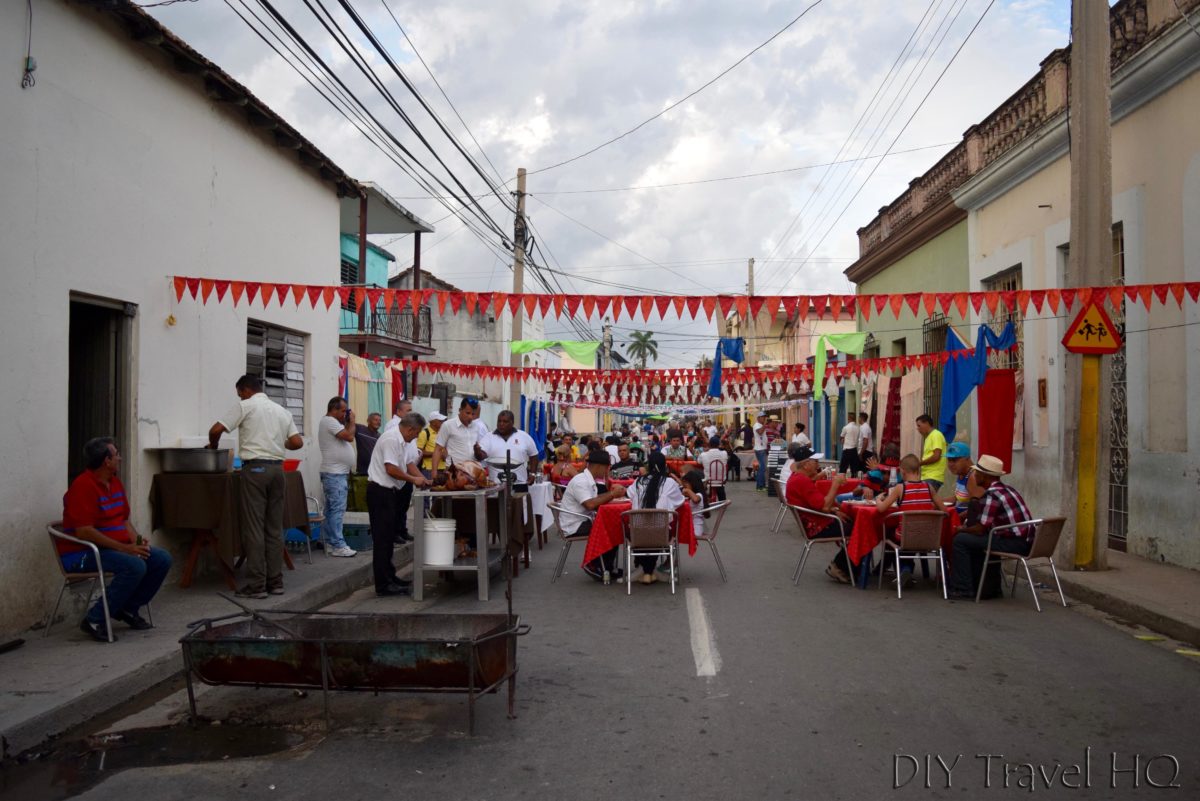 Day 26-27: Playa Santa Lucia
Playa Santa Lucia needs some TLC, but that shouldn't stop you from visiting – there's excellent diving, shark hand-feeding & the secluded Playa los Cocos made it a great stay for us.
There's a serious lack of tourist infrastructure at Playa Santa Lucia (eg. no casas & 1 hotel) so you're best off staying at an all-inclusive resort.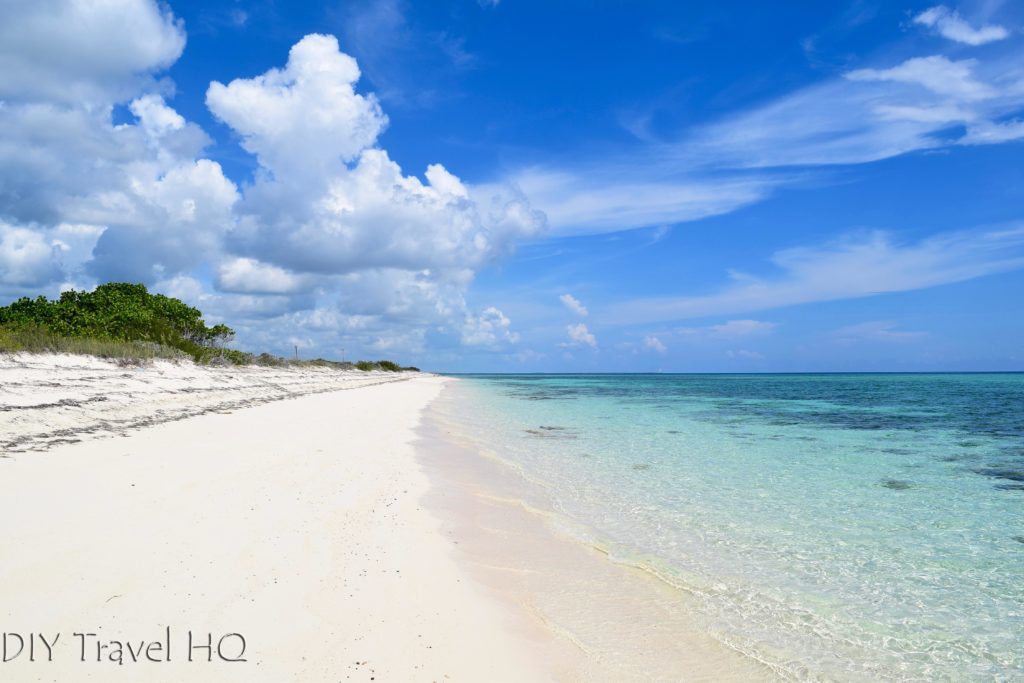 Day 28: Camaguey
Day 29-30: Santa Clara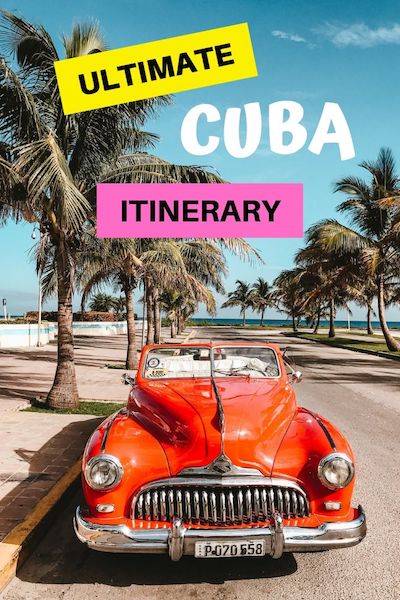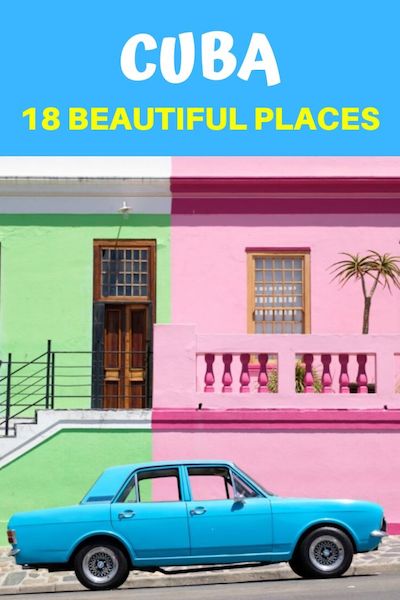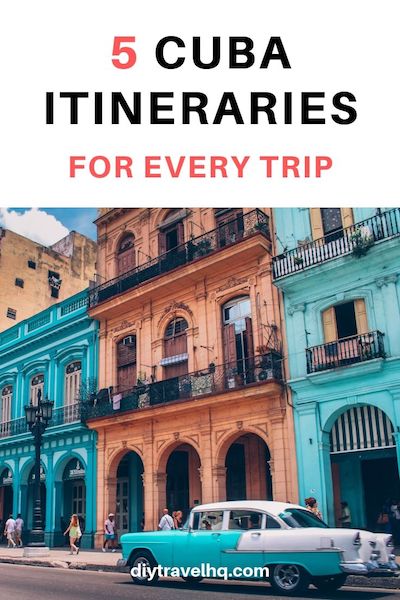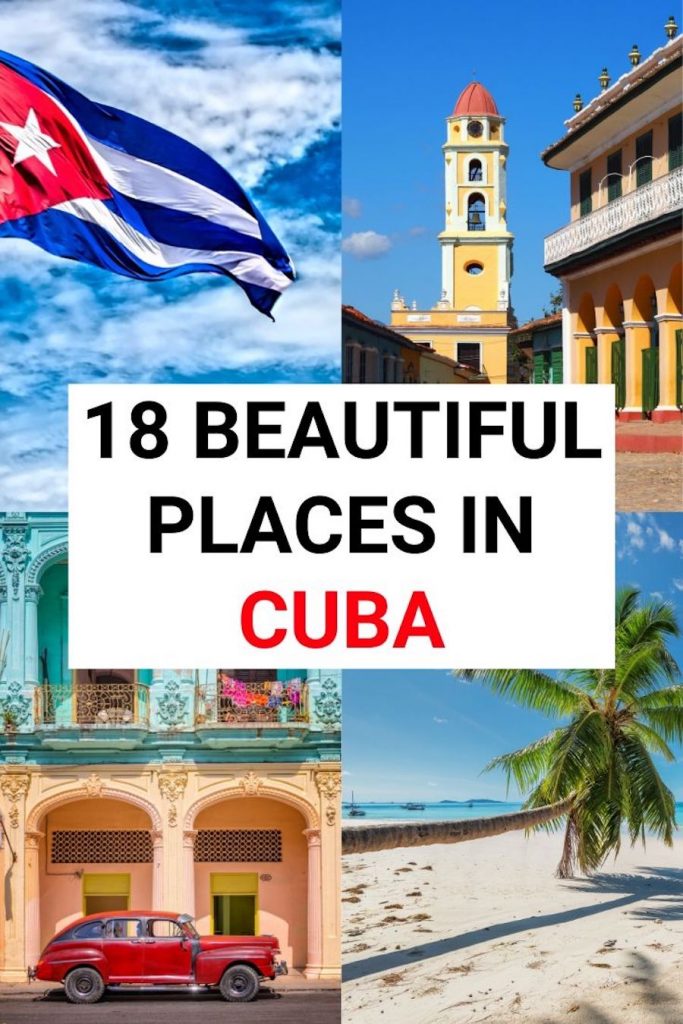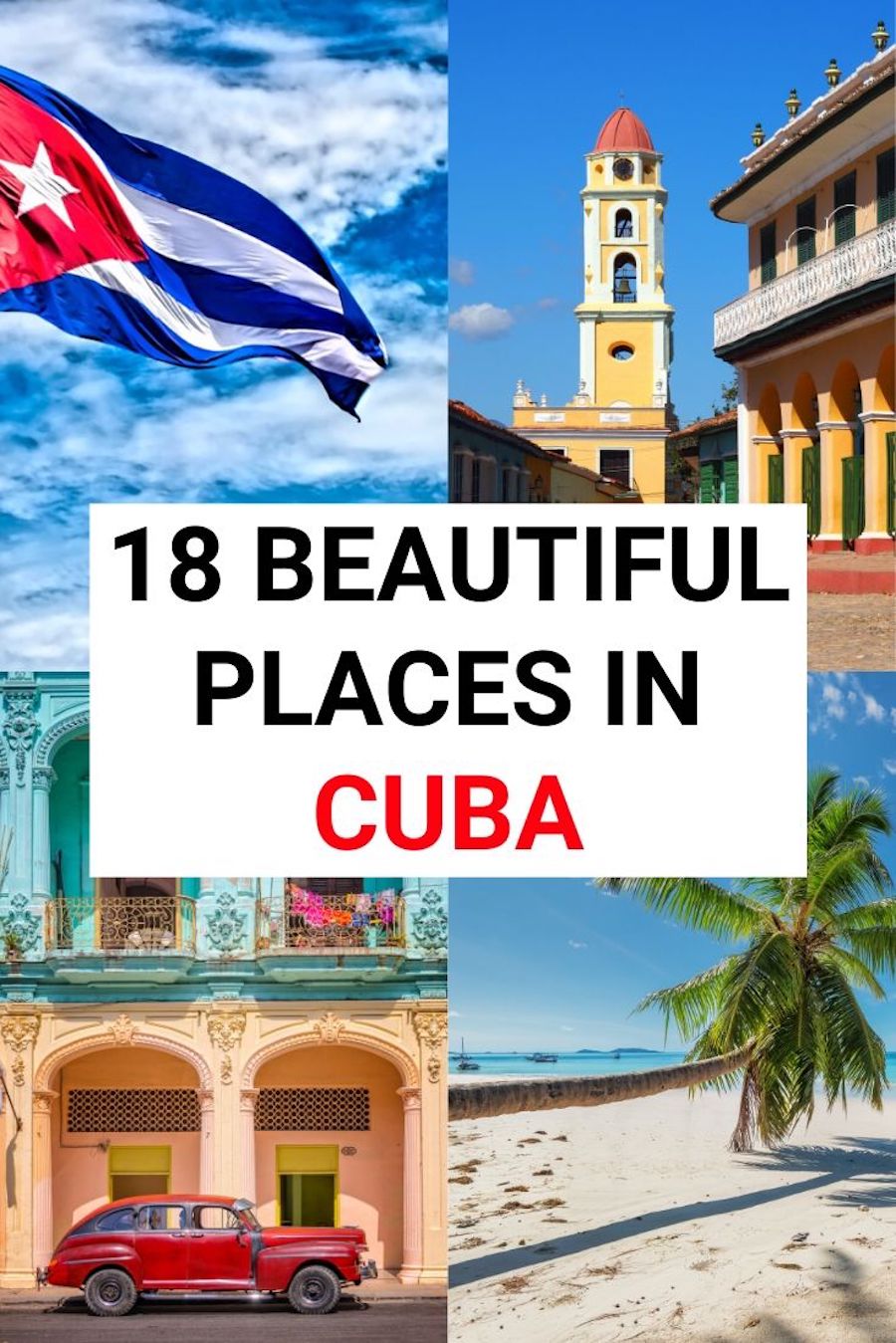 Disclaimer: This post contains affiliate links, which means that we receive a small commission if you click on a link & purchase something that we have recommended – at no extra cost to you.
Visited in May-June 2016
Updated in May 2019