Cigar & guava brandy tours are some of the best things to do in Pinar del Rio – find out what else makes the list, along with information on accommodation & transport.
Pinar del Rio: Cigar & Whiskey Town
Join us here at DIY Travel HQ as we escape the tourists & casas of Vinales and head to the down to earth town of Pinar del Rio.
Like it's provincial neighbor to the north, Pinar del Rio is another prosperous town, but for its location in the world's best tobacco growing region, not tourism.
The Alejandro Robaina cigar plantation is also located in the province & we would recommend a visit as one of the top things to do in Pinar del Rio.
The tourists that do visit here are on bus tours that drop in & out of the factories. So as an independent traveller, you're likely to have the whole town to yourself!
And unlike Vinales, you can afford to eat again – enjoy all the 1 peso juices & ice-cream as you like or before the sugar hit brings you crashing down!
Cuban street food has got to be the cheapest in the world!
Pinar del Rio has a bad reputation for hustlers (jineteros in Spanish) though we were only approached by a few & they weren't persistent at all.
But the local people are friendly & love to stop you for a chat or even practice their English.
Pinar del Rio appears to be a good example of an ordinary town in Cuba, though perhaps one more prosperous than most of the places we visited in Cuba.
The colourful houses & buildings all seem to have had recent paint jobs & while the peso stalls are never too far away there are many government-run convenience stores around, suggesting a decent quality of life all-round.
Things to do in Pinar del Rio
Fabrica de Tabacos Francisco Donatien
Observe a working cigar factory on this brief tour of the Francisco Donatien cigar factory.
Entrance fee: CUC$5
Opening hours: 9am-1:30pm, Monday-Friday
Tour time: 10 minutes
Bags & cameras: not allowed, must be checked
Fabrica de Bebidas Casa Garay
We didn't visit this factory due to mixed reviews. You're not allowed to walk through on your own, you have to wait for a guide to take you on a robotic guided tour.
The fee is either 1 CUC / $1.00 or a tip to the guide, so we decided to buy a bottle of their signature guava brandy Guayabiya del Pina for 3.10 CUC instead – don't buy it at the factory shop though, where it retails for 3.95 CUC.
The tour will offer you a sample though.
Entrance fee: 1 CUC / $1.00 or tip to the guide (unsure)
Opening hours: unsure but don't visit around 12:30-1:30pm when the workers will be on their lunch break & there'll be even less to see
The Palacio de la Ciudad is also known as the Palacio de los Matrimonios, because it's one of the most popular wedding venues in town.
The main room downstairs is all decked-out & ready to make your Cuban civil wedding dreams come true.
You can also have your reception at the back of the building alfresco-style or upstairs in a hip cafeteria with retro stained glass windows.
Strangely, upstairs there's also a beauty salon & tailor, so it's really set-up as a one-stop wedding shop.
Entrance fee: free, tip the guide generously or face their wrath
Teatro Jose Jacinto Milanes
Dating from 1845, the Teatro Jose Jacinto Milanes is one of the oldest theatres in Cuba.
The inside is meant to be quite impressive but it was closed when we visited so we just took a snap from the outside:
Museo de Ciencias Naturales Sandalio de Noda
This is an interesting work of neo-Gothic architecture with its many spires, columns & towers.
It's also a museum but apparently as grey & antiquated as its facade.
Apparently this decaying pink church used to be yellow just a few years ago!
It's often closed but we were told that it opens at 2pm.
The view from the outside is nice enough:
The market was dead when we visited in the afternoon – go in the morning when there must be more action to have it one the list of things to do in Pinar del Rio.
If you think the beer & rum bottles look a little different, that's because they're not filled with alcohol but with different pickled vegetables & chillies.
There are many peso stalls around the market to pick up a cheap drink or snack.
Other Things to do in Pinar del Rio
Casa Taller – closed when we visited
Centro Provincial de Artes Plasticas Galeria – closed when we visited
Museo Provincial de Historia – next to the Teatro, did not visit
Accommodation in Pinar del Rio
We stayed at Casa Colonial Rabanal for 20 CUC / $20.00.
It's a lovely casa & our room felt like a mini-suite.
There were 2 beds, an air-conditioner, fridge, cable tv & a big tiled bathroom with a portable foot spa – similar to all the casa particulares in Cuba, except for the foot spa!
The owners are very nice too & speak excellent English.
It's located right near the cigar factory & Plaza de la Independencia, on Omani Arendao at the corner of Maximo Gomez.
How to Get to Pinar del Rio
After checking out the things to do in Vinales, we took a camion from Highway 241 or Carretera a Vinales, at the start of the main road to Pinar del Rio – there's an earlier stop, find out where it is to guarantee a seat.
The ride took 1 hour & costs 10 pesos.
You can also take a shared taxi or collective for 25 pesos or 1 CUC – there are many ways of getting around Cuba by local transport.
How to Get Out of Pinar del Rio
Camiones depart from the bus station, at Calle Colon & Adela Azcuy. It's a big area with taxis & collectivos also so you may have to walk around a little to find the camiones.
To Havana, the price is 40 pesos & the ride takes 3 hours. It will drop you off outside Havana, near where you catch it to go to Pinar del Rio.
When you get off the camion, walk up to the highway & turn left on Highway 100/Avenida San Francisco. Just follow the people you were onboard with or keep going straight. Turn left just before the big intersection, going down to Avenida de la Independencia.
Cross the road, walk up the road a little to your left & there'll be a bus stop – we took P-12 which takes you right back to Chinatown/El Capitolio in Centro Havana.
[put_wpgm id=62]
*** The Final Word – Arrive in Pinar del Rio before 1:30pm to visit the cigar factory. Have a quick look around at the other things to do in Pinar del Rio & then move on! ***
What's the friendliest city you've been to?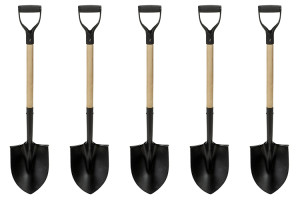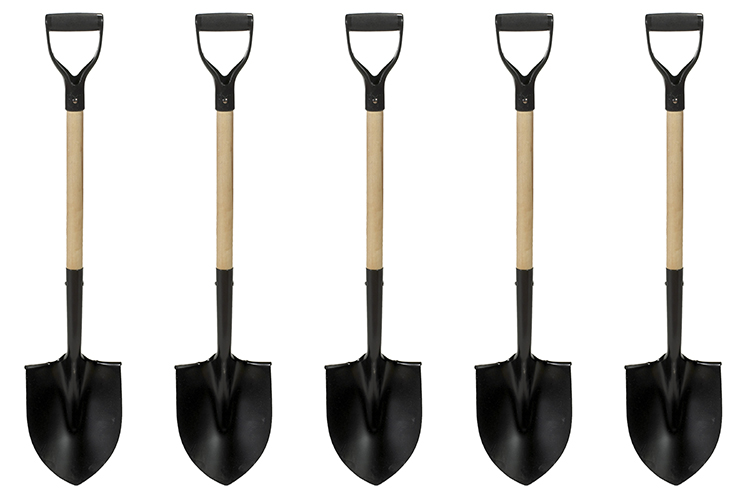 Super easy DIY travel around city centres
Visit in May 2016