Diving Komodo National Park is world class – from Castle Rock to the Cauldron, find out the best 5 dive sites, as well as information about tour prices & diving conditions.
When diving in Komodo, the currents are some of the strongest in the world, and are not to be taken lightly. 
We here at DIY Travel HQ would recommend that beginners accrue more dives before getting to Labuan Bajo, Indonesia.
The underwater world is potentially more deadly than on land, even with the Komodo dragons. Several deaths have been reported with the latest being in 2014, and many others have been listed as missing over the years…
* UPDATE: Tourist attacked by Komodo Dragon on May 2017
At the bare minimum, consider doing a refresher course before tackling some of the fun but more challenging dives – especially if you plan to travel to Raja Ampat too, another of Indonesia's highly rated diving destinations.
* Don't forget to purchase travel insurance before any trip to Indonesia. We've been using World Nomads for over 10 years. It's the best-value provider we've found but there are other important things to consider. Check out our post and find out which of our claims were successful or denied.
Labuan Bajo Dive Shops
Strong currents and world class diving often go together. For this reason, spend extra time choosing your dive shop in Labuan Bajo. The most organized and professional dive company we found was Divers Paradise Komodo. Their prices were very competitive as well.
The general practice for dive shops in town is to have a receptionist handle questions and bookings during the day, while dive masters and instructors are out guiding/teaching.
The receptionist at Divers Paradise Komodo was not a diver, but was able to answer all our questions regarding prices, popular dive sites, maximum depth, currents, and had a schedule for the next week.
This was leaps better than their competitors. Our next choice would have been Dive Komodo across the street. The dive master there seemed very confident and geared towards safety.
We also recommend Lonely Planet's Indonesia Travel Guide
to help you plan your trip.
Divers Paradise Komodo
Divers Paradise Komodo had two dive masters when we went. The permanent dive master/occasional captain has poor English, but is more than capable under the water. I would choose him over the floater who can communicate more easily. He seemed too relaxed in terms of safety, with more focus on a "look at this…and this…" mentality.
When diving in Komdo, all dive sites are relatively far away so you are forced into three dives per day unless you opt to see the Komodo dragons, but the price remains the same:
1,200,000 IDR / $90.00 per 3 dive day
50,000 IDR / $3.75 discount for each additional 3 dive day 
The boat holds a large number of people, but had around 10 paying divers both days. Divers Paradise Komodo limits each dive master to five customers. The first floor of the boat houses all the tanks securely, dive gear, and bathrooms. Upstairs is a padded lounge to relax on the 90 minute commute, and surface intervals.
Lunch is served in the lounge after the second dive. We had rice, tempe, veggies, and chicken. There is also a plethora of bananas and watermelon to snack on besides drinking water:
Diving in Komodo: Entrance Fees
In addition to your per day diving expenses, the Indonesian government also requires a daily contribution. These are as follows:
Monday to Saturday Park Entrance Fee: 150,000 IDR / $11.25
Sunday Park Entrance Fee: 225,000 IDR / $16.85
Diving Fee: 25,000 IDR / $1.85
Komodo Dive Sites
Two days of diving in Komodo National Park is the minimum one should dive. See below for an explanation of the dive sites we visited:
These dive sites represent the best that Komodo National Park has to offer. With many shallow coral gardens, snorkeling is also an enjoyable experience.
Batu Balong is one of the most popular dive sites in Komodo National Park. It is essentially a giant rock bommie that is teeming with life.
Horizontal and down currents can be strong so try to stay with your dive master and wear a dive computer if possible. The typical dive pattern is to start deep and zig zag your way to shallower depths.
Occasionally, you can or will be instructed to grab a rock to catch your breath or observe everything around you. Currents are strongest on the ends of the island so you will stay on either the north or south wall.
Maximum depth is 35-40 meters, but you only need to go 5 meters to start enjoying the table coral, Gregorian fans, small fish hiding from the current, and larger fish feeding at greater depths.
It is truly an amazing place to dive.
Castle Rock is another popular spot to dive in Komodo. The dive site is comprised of several sea-mounts that offer protection from the strong currents.
The big draw here is watching large fish and reef sharks that are not common on other dive sites.
You can also spot moray eels, mantis shrimp, nudibranchs, and feather stars among the large coral formations.
Maximum depth is 30 meters, and safety stops are usually performed behind the largest sea-mount.
If you want a rollercoaster of a dive site, then The Cauldron is perfect for you. Before you jump in, you can see the turbulent water between Gili Lawa Laut and Gili Lawa Darat as water is funneled between the islands during tide changes.
The dive starts rather unassuming and pleasant before gradually picking up speed as you approach the closest distance between the islands. Along the way you will drift along a wall filled with a variety of corals and fish.
At some point you get shot through the funnel into a cauldron. The scariest part is when the strong up-current tries to force you to surface. Kick with all your might and grab onto anything solid.
Use this period of the dive to catch your breath and observe large fish struggling above you. Depending on how much air your group has left, you have the chance to relax and swim around a coral garden.
Tatawa Besar is an easy drift dive that features a wide range of soft corals, fish, and macro.
The dive starts as a drift, but becomes calmer after rounding the island's corner.
Here, it is possible to see clown fish and pygmy sea horses. It is common to see turtles during the drift section of the dive.
There are not many places in the world where dive shops can virtually guarantee spotting a manta ray.
This is one of them as the manta rays use this stretch of ocean for feeding during tide changes.
For this reason, your best chances of spotting a manta ray is during a mild current. In order to maximize bottom time you swim in a zig zag pattern since maximum depth is between 10-15 meters, and you are more likely to finish the "course" than run out of air.
Upon spotting a manta ray, your dive group will exhale and grab onto the ocean floor. The entire area is comprised of dead coral so there is no worry about damaging the location. This also makes for a very boring dive should you not spot a manta ray.
Our visit to Manta Point was very successful. We saw roughly a dozen swimming nearby from the boat during our surface interval.
Upon entering the water, both dive groups saw at least three manta rays. They will typically be relaxing near the bottom, or effortlessly flying through the water with their mouths open eating plankton as you can see here & in our other YouTube videos of diving Komodo National Park:
[put_wpgm id=27]
*** The Final Word: If you can handle the currents, you'll love diving Komodo National Park *** 
What's your favourite dive site on Komodo?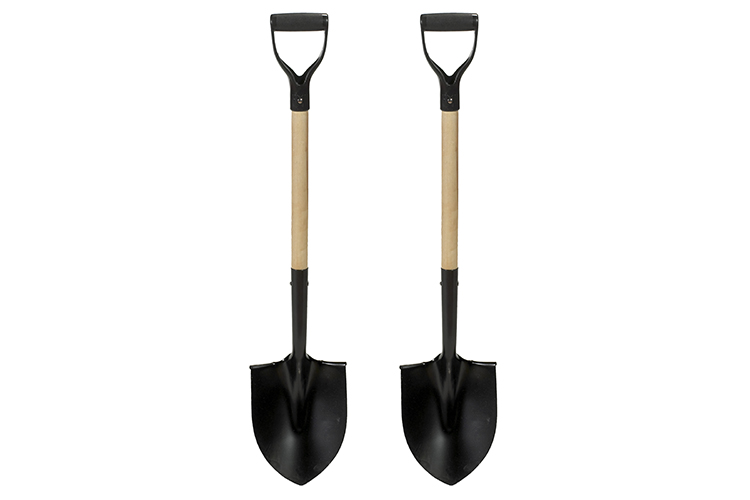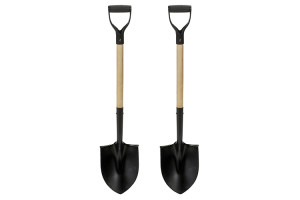 Not recommended DIY travel; take a tour instead
Visited in October 2015