To all backpackers, give Cancun a chance! We share with you the best beaches in Cancun & more in our budget travel guide!

Sure, all the clichés about Cancun are true:
resort behemoth
loud American tourists
year-round Spring Break parties
It's not to everyone's tastes but you have to be pretty headstrong not to fall for its glittering sapphire beaches, all of which are free & open to the public.
We found ourselves falling for Cancun!
The water here is some of the most stunning in the Caribbean & better than beaches in Cuba.
It's no wonder Cancun is so popular, especially with short flights & all-inclusive packages direct from the US. Check out Lonely Planet for more travel inspiration.
Everything is shiny & new, in comparison to the rest of Mexico. It's hard to believe that, little more than 40 years ago, Cancun was just another fishing village.
In the late 1960's, the government sought to develop a new resort area & Cancun was completely transformed. Since the first hotel opened in 1974, it hasn't looked back.
Tour options:
* And don't forget to purchase travel insurance before any trip to Mexico. We've been using World Nomads for over 10 years. It's the best-value provider we've found but there are other important things to consider. Check out our post and find out which of our claims were successful or denied.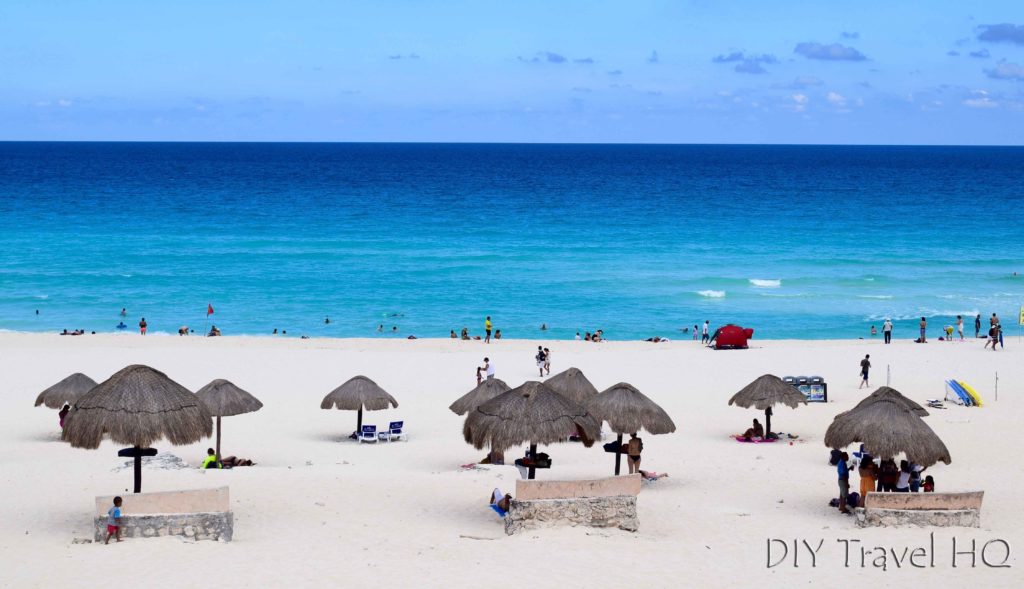 Zona Hotelera vs Downtown Cancun
However, Cancun is a city divided.
Package tourists & resort workers are based in Zona Hotelera, a long strip of resorts & the centre of nightlife. There are plenty of restaurants, bars, shops & tour agencies here to help you & your wallet get loose.
Budget travellers & locals stay downtown, where the action is more down-to-earth.
Affordable accommodation can be found around the ADO bus station & Avenida Yaxchilan. For food, shop at nearby supermarkets & cook at your hostel or head to the night market at Parque de las Palapas.
Cancun is certainly over-priced & over-hyped but it's energy, easy-living & beautiful beaches make it the perfect first base on the Yucatan Peninsula.
Top 5 Yucatan Destinations
Paradise is waiting for you in Mexico – our top 5 Yucatan destinations will take you to the most stunning beaches, diving, Maya ruins, cenotes & more!
Read more
Best Beaches in Cancun
Travellers can walk & swim on every beach in Mexico – a right protected by law. It's no different in Cancun, even if many of the beaches are blocked by mega hotels.
Simply walk through any hotel lobby; if you look like an ordinary holiday-goer, you're unlikely to be stopped. Prepare for your visit with some essential beach gear for your travels.
The wonderful thing about the beaches in Cancun is that they can be very different: shallow or deep, calm or strong currents, crowded or peaceful. Just make sure you check the current sargassum seaweed conditions in Cancun so there are no surprises when you arrive.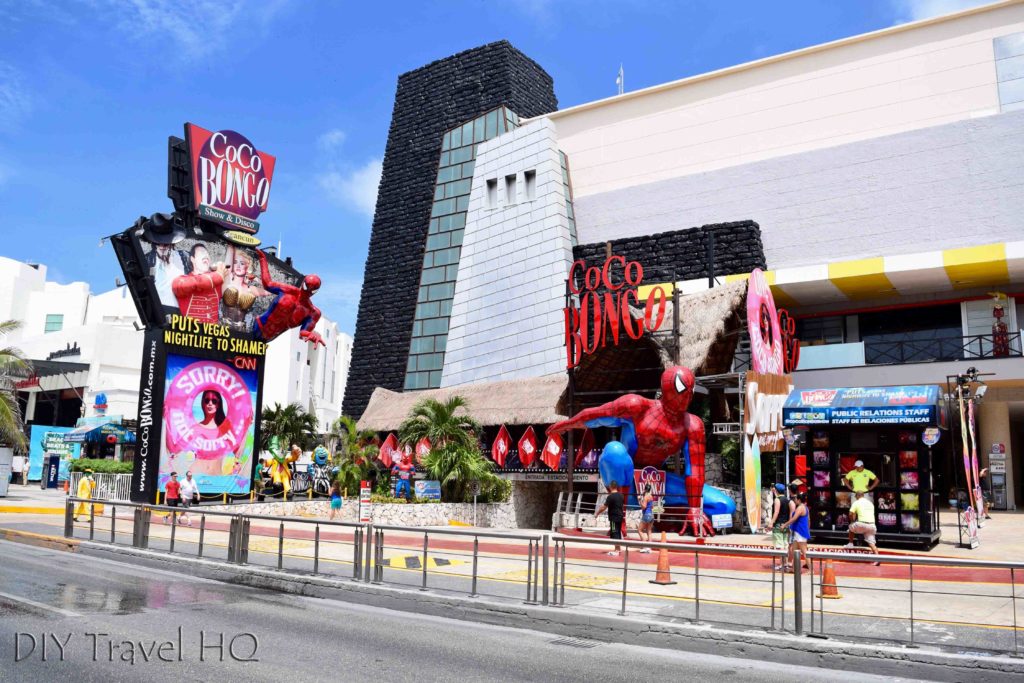 1. Zona Hotelera beaches
We visited the beach at Oasis Palm Hotel and it was gorgeous.
The water was super-clear & super-shallow – absolutely perfect for children & families, You can walk a long way out before your feet lift the ground. There's lot of people & hotel staff around, so it feels really safe.
And just because you might not be technically staying there doesn't mean you can't try to use the hotel pool either… hopefully you can enjoy it for longer than the whole 1 minute we lasted before we got busted! If you don't have the right colour wristband, they're on to you!
At least they didn't bother us when we made ourselves comfortable on their sun lounges… sorry we don't have the photos to prove it!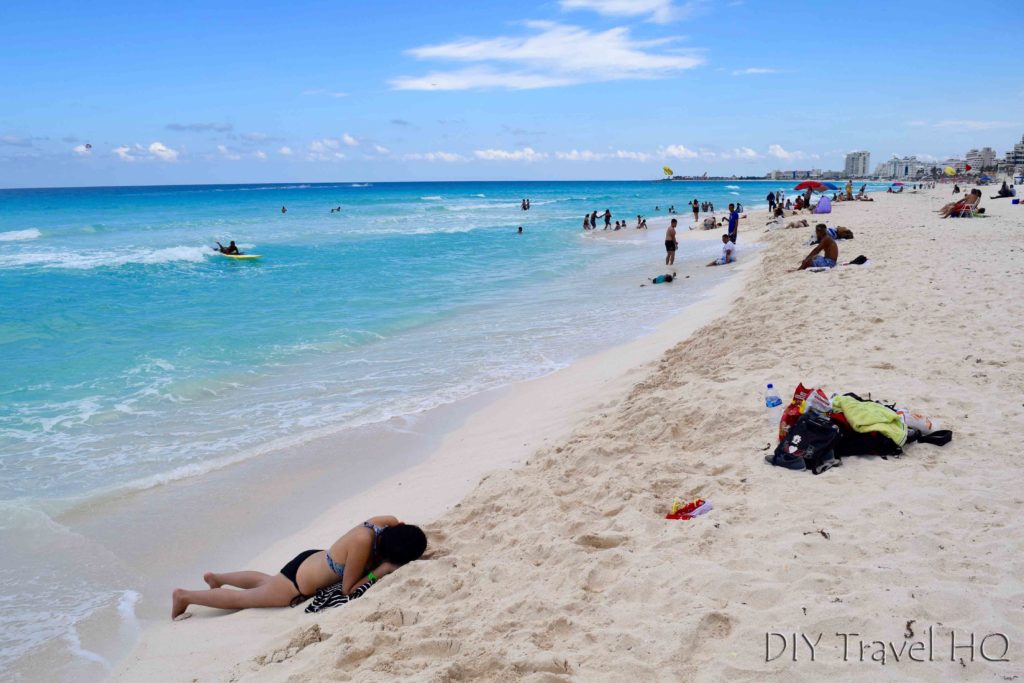 2. Playa Delphine
Playa Delphine (Dolphine Beach) is right down the Southern end of Zona Hotelera but it's well worth the trip.
Here, you'll find a big, bright colourful "Cancun" sign to take a snap with!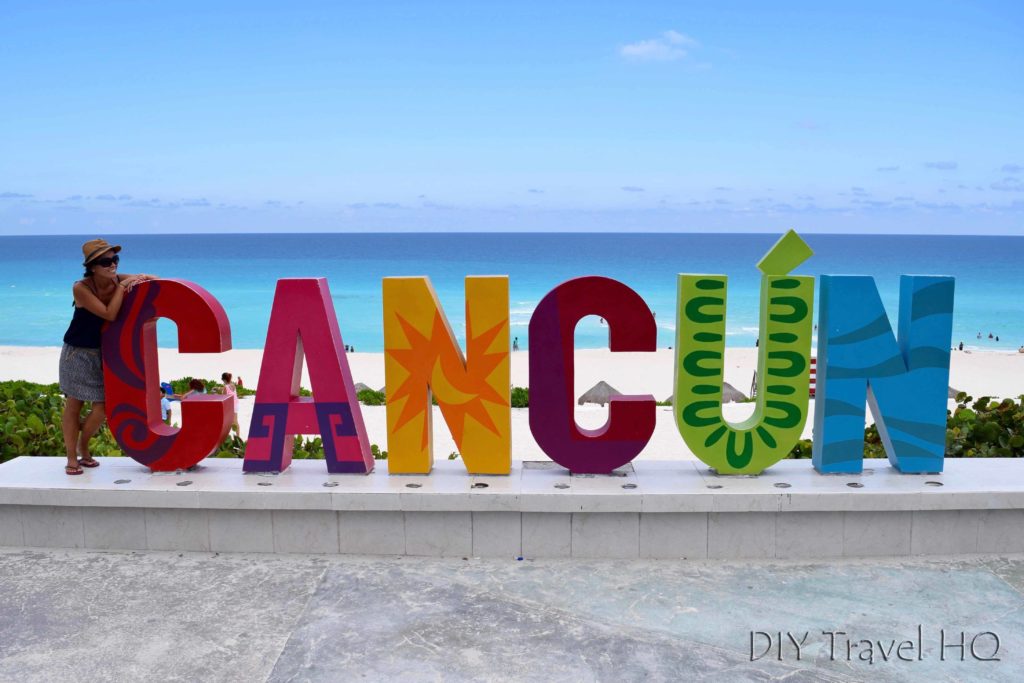 The beach is also stunning, the water is all sorts of gorgeous shades of blue.
The current is very strong here in the south however, so be careful if you decide to swim.
Or you could just lie on the silky smooth sand, under the shade of a palapa hut reading one of these books set in Mexico.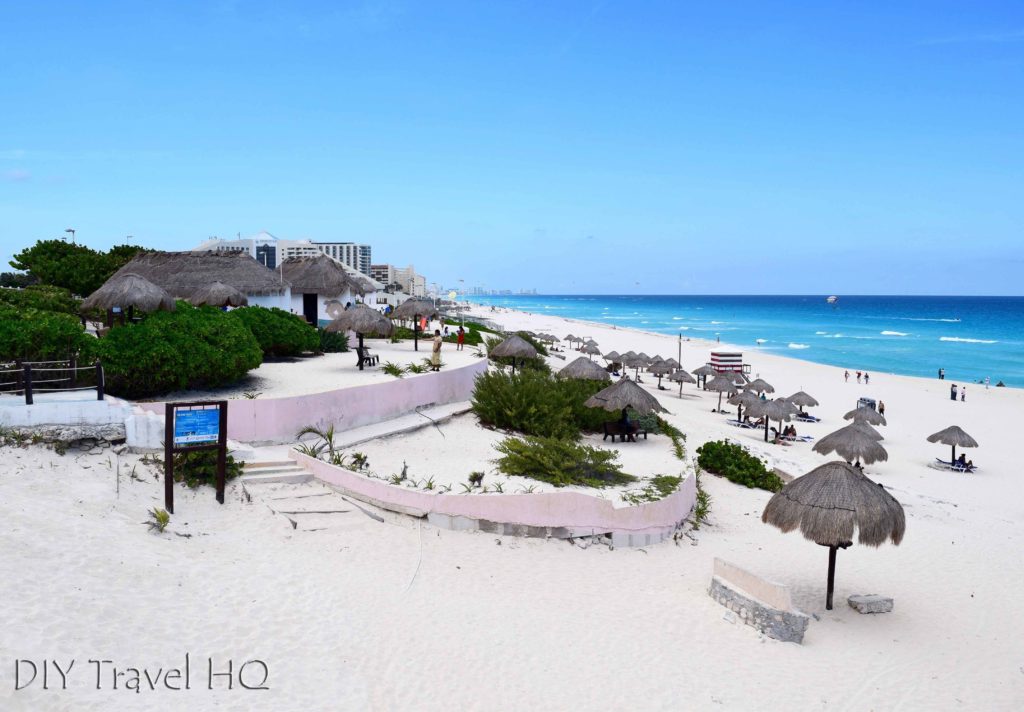 3. Playa Chac-Mool
Playa Chac-Mool is another beautiful, yet different, beach.
It's located near the centre of the shopping district in Zona Hotelera so it's calmer than the southern beaches like Playa Delphine, but you still need to be careful about the current.
The beach was nice & quiet when we visited, despite its proximity to the centre of town.
You can borrow sun lounges for a tip or just relax under the shade of a palapa hut for free.
The advantage of Playa Chac-Mool is that it's just behind an Oxxo store, meaning that you can buy snacks & drinks and easily bring them onto the beach.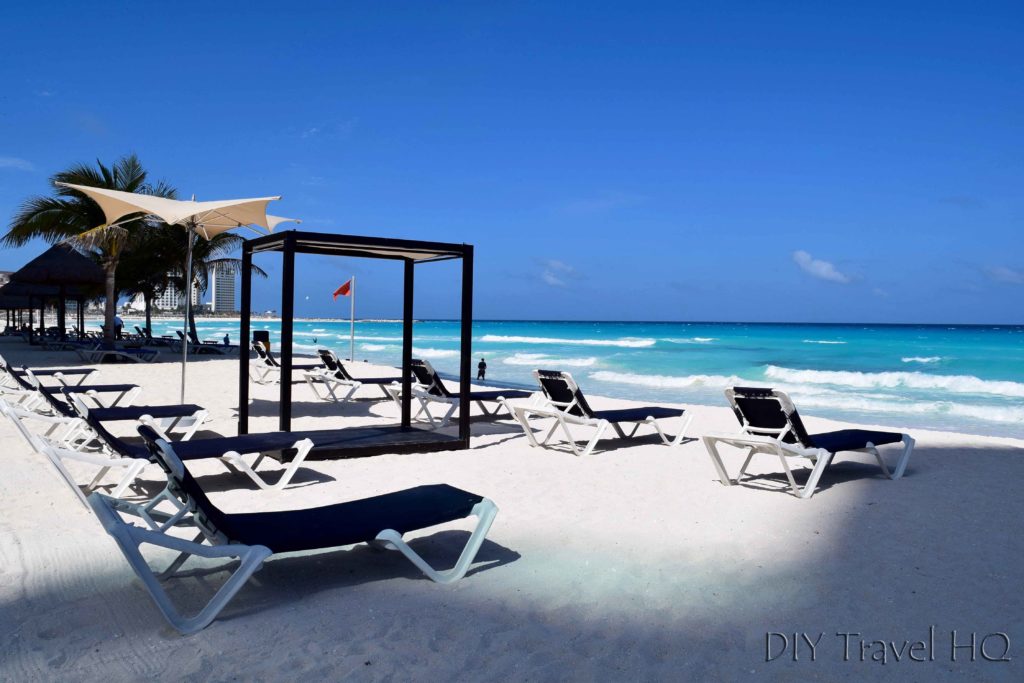 How to Get to & from Cancun
From Cancun International Airport the easiest & cheapest way to get to downtown Cancun is with ADO buses. Tickets cost MXN$68 pesos / $3.80 & the ride takes 30 minutes.
You can also arrange an airport transfer here.
From the ADO bus station, you can then take a local bus or colectivo to your hotel. If you haven't booked anything, there are lots of budget options within walking distance ADO.
ADO buses leave very regularly to Playa del Carmen, as do the colectivos waiting across the station. The prices are the same, around M$34 pesos / $1.90 and the rides takes just over 1 hour.
And Isla Mujeres is just a short ferry ride from Cancun, the best island in Mexico.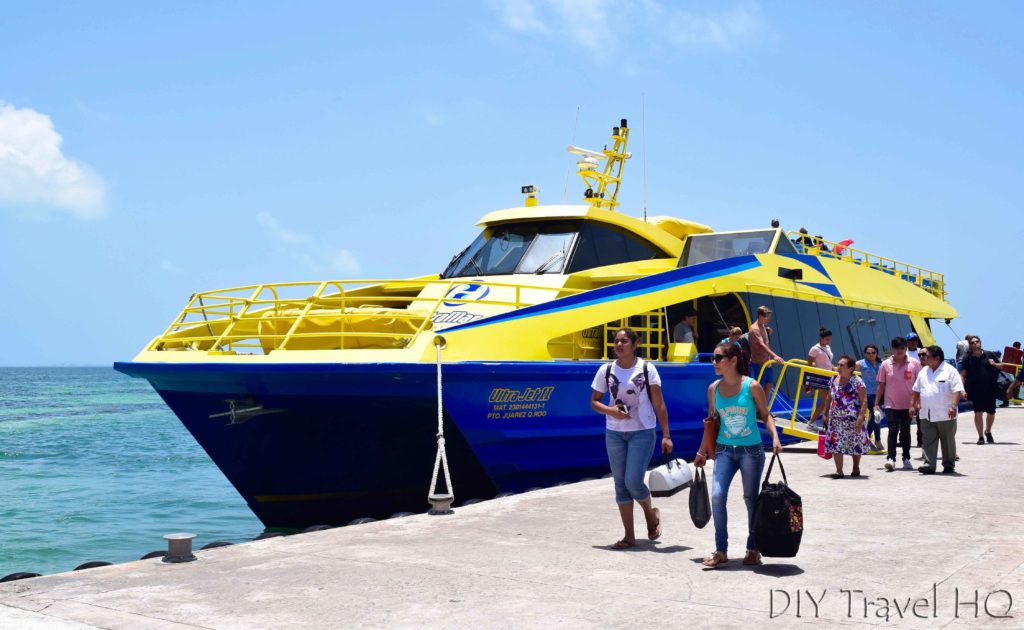 Know Before You Go
Where to Stay: the cheapest hostels are around the ADO bus station & Agenda Yaxchilan
Where to Eat: night market at Parque de las Palapas
Best Beaches: Playa Delphine, Playa Chac-Mool, Oasis Palm Hotel beach
Local Transport: colectivos & buses around Cancun cost MN$8.00-$12.00 pesos / $0.45-0.65 depending on the distance
Long-distance Transport: ADO buses or colectivos
Did you enjoy reading our guide to Cancun's Best Beaches?!
Pin it and help others find it too!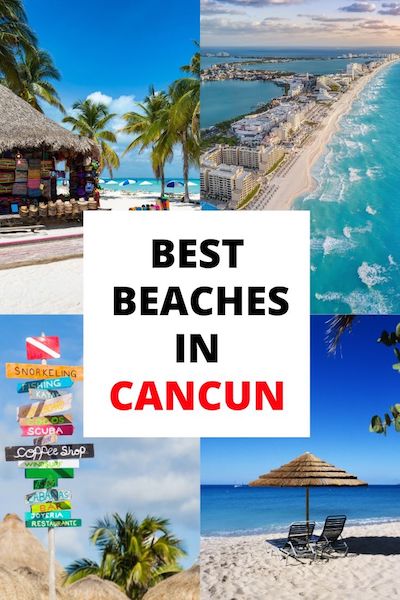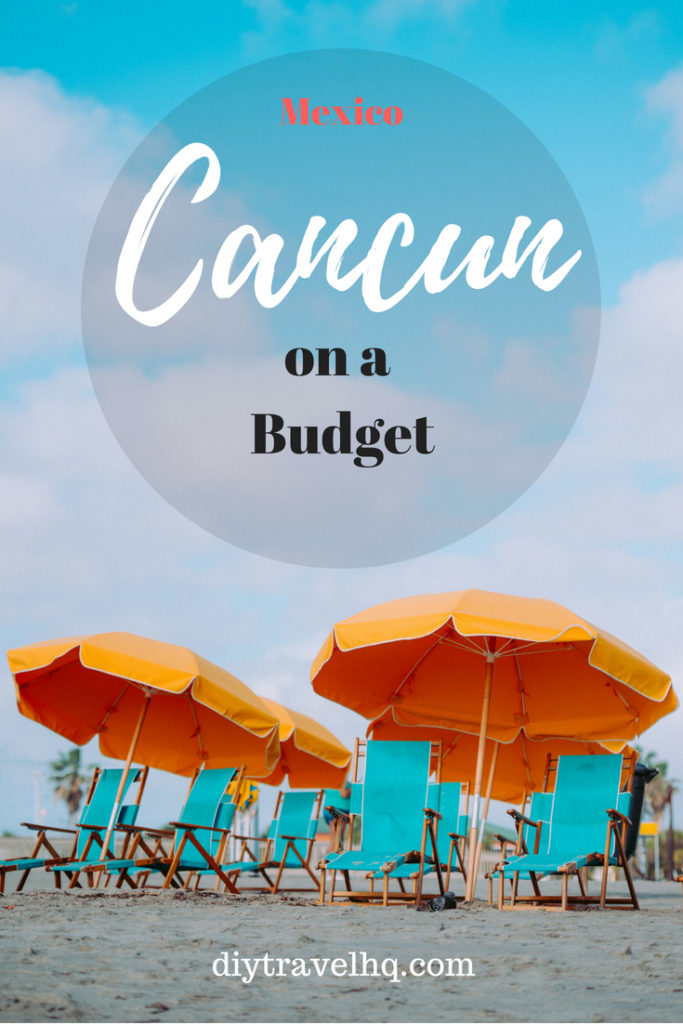 *** The Final Word – Follow our Cancun Budget Travel Guide & enjoy it's sublime beaches! ***
What do you think of Cancun – love it or hate it?
Visited in June 2016
* This post contains affiliate links, which means that we receive a small commission if you click on a link & purchase something that we have recommended – at no extra cost to you. This helps us to keep our site running so we can continue to provide free content.