There's not much to see & do in Papantla but it is worth a stop to visit El Tajin, a UNESCO World Heritage site in Mexico – find out how to get there & what to expect at this stunning ancient ruin.
Visit El Tajin: History
El Tajin is your one stop shop for everything that Mesoamerican Veracruz has to offer… excellent ruins, voladores & the Pueblo Magico base town of Papantla.
El Tajin experienced a prosperous period between 600-1200 A.D. at the expense of Teotihuacan and Palenque, until it was abandoned.
The City of the Thunder God's strategic location played a pivotal role in the development of trade between the Gulf Coast and Central Mexico.
Visit El Tajin: Voladores Performance
Here at DIY Travel HQ, we visited El Tajin by local bus from Papantpan.
Buses to and from Poza Rica/Papantla will drop you off at the junction from where it is a short walk to El Tajin Archeological Zone.
Along the way are vendors of all sorts, and the opportunity to see a Voladores performance.
In short, five men climb up a large pole before four of them attached to ropes fall backward and slowly descend towards the ground. The fifth guy stands in the middle and plays a musical instrument.
All are adorned in traditional garments, as is the persistent supervisor who asks for a 20 peso / $1.05 donation from each person.
Visit El Tajin: Museum
El Tajin Museum is located directly after the ticket office (65 pesos / $3.50).
Inside are reconstructed models of the site, small artifacts, and reliefs removed from El Tajin.
The small museum can be covered in less than 10 minutes, and has some of the only English explanations.
You may consider visiting at the end of your trip around El Tajin if there are large tour groups behind you.
Visit El Tajin: DIY Walking Tour
El Tajin was founded to take advantage of two streams that run on both sides of the city.
Take advantage of the English map depicting El Tajin's layout before proceeding.
There are no more explanations further on.
The first point of interest is Plaza del Arroyo, which is surrounded by four pyramids.
This square was vital to commerce and facilitated trade between the Gulf of Mexico and Central Mexico.
Some of the structures here and the remainder of El Tajin in their current state appear to have been sat on by the Thunder Gods.
Heading to the far right of Plaza del Arroyo takes you to Juego de Pelota de las Serpientes, and then Juego de Pelota de Venus.
This is followed up by Juego de Pelota Sur, which is the best example of a ball court.
In total, there were 17 ball courts contained in the Thunder God city.
The area surrounding Juego de Pelotas Sur has many temples, but the most striking is Piramide de los Nichos.
One of the more common themes in El Tajin is the use of alcoves in temples.
Archeologists suspect these were representations of caves that marked the entrance to the underworld.
Nearby, it is also possible to see the remains of the red paint that used to blanket all the buildings.
There is yet another ball court on your way to a lookout.
From the lookout, you can get a better understanding of El Tajin's layout and take it all in.
Unfortunately, both the Plaza El Tajin Chico and Plaza de las Columnas were being restored during our visit.
Both are supposed to hold very impressive structures.
The last stop before returning to the entrance is the Gran Xicalcoliuhqui building, and is associated with the God Quetzalcoalt.
Currently, you can only see the wall that surrounds the area as the interior is roped off.
Compared to other Mesoamerican sites in Mexico, El Tajin has decidedly more restricted access.
The other noticeable difference is that much of the plazas are filled with green rather than dormant grass.
Hopefully, the restoration process is complete upon your visit and you can share some pictures of pyramids we missed out on.
Visit El Tajin: Papantla
Papantla is the base town for El Tajin, and exploring the center can easily be combined with a visit to the ruins.
All the attractions are at, or within walking distance of the zocalo.
Parque Tellez has a colorful two story gazebo in addition to shaded places to rest.
Shops surrounding the square highlight the area's status as a vanilla growing district.
Across the street is a surprising 84 meter long mural depicting the region's history, and linked by a serpent!
Located above the mural "Homenaje a la Cultura Totonaca" is Iglesia de la Asuncion.
Built into the hillside, the raised church can be seen from a distance and adds distinction.
Even further up the hill is the volador monument.
The musician is frozen in time playing his instrument before signaling for his four comrades to start swinging back to Earth.
Visit El Tajin: How to get there from Papantla
Papantla is primarily served by ADO bus company. They have frequent departures to:
Mexico City
Veracruz (256 pesos / $13.75, 4 hours)
Poza Rica (25-28 pesos / $1.35-$1.50, 1 hour).
From Poza Rica it is possible to catch a bus to Tampico (300 pesos / $16.10, 4.5 hours, Futura; 255 pesos / $13.65, 7 hours, 2nd class).
Despite the short distance, it costs 16 pesos / $0.90 to take the Poza Rica bus to El Tajin. You can catch the bus at the OXXO on Francisco Madero.
*** The Final Word – Visit El Tajin, the #1 attraction on the Gulf of Mexico ***
How do you rate El Tajin compared to other Mexican ruins?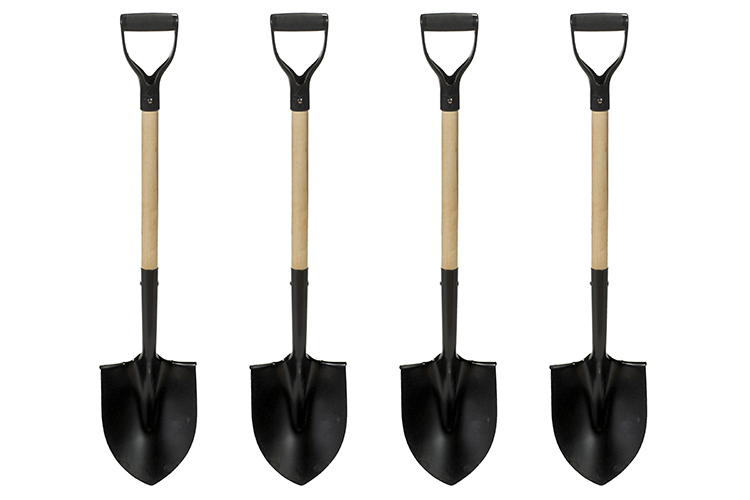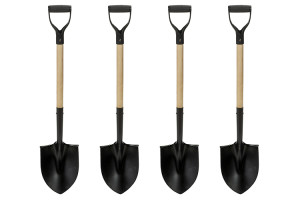 Easy DIY travel outside city centres using public transport
Visited in April 2016