Travel from Havana to Vinales, Cuba one of Fidel Castro's favourite places – from the number of tourists here, it seems everyone agrees. From accommodation to things to do in Vinales, find out our top tips to enjoy it all on a budget.

The town of Vinales lies within the Parque Nacional Vinales, Cuba's #1 natural treasure. In fact, it was declared an official national monument in 1979 & in 1999, universal approval was granted with Unesco World Heritage listing.
Vinales is celebrated for its magnificent landscape of rolling limestone monoliths, known as mogotes or haystacks in Spanish. And it's completely fitting – to us here at DIY Travel HQ, the mountains really do resemble their namesake!
* Don't forget to purchase travel insurance before any trip to Cuba. We've been using World Nomads for over 10 years. It's the best-value provider we've found but there are other important things to consider. Check out our post and find out which of our claims were successful or denied.
The surrounding countryside is also hugely picturesque – within the karst valleys are fertile fields that produce some of Cuba's best tobacco, coffee & bananas.
It's no wonder that the town is so prosperous, and that's before taking into account the town's biggest industry – tourism. It's one of the top 4 destinations in Cuba.
Everyday, tourists arrive by the busload from Havana to Vinales. The main street is lined with casas, restaurants & bars – Vinales on a budget is a little difficult to achieve but we'll show you how to make the best of a not-so-bad situation!
We recommend Lonely Planet's Cuba Travel Guide
to help you plan your trip.
Things to do in Vinales
Parque Nacional Vinales is situated in the town's backyard – make that it's front & side yards too. It's the #1 on our list of things to do in Vinales & you simply must get out into the countryside, especially Valle de Silencio.
The landscape is a patchwork of lush green valleys & rust-red fields, surrounded by those famed, craggy limestone cliffs.
If you see a thatched-roof house, be sure to take a peek inside & breathe in the aroma – you've stumbled across a secadero or tobacco-drying house where some of the world's best tobacco leaves are cured.
Along the way, you'll pass traditional villages & the guajiros (country folk) & oxen that work the land. Everyone says "hola" & even with our poor Spanish, we were invited into homes twice – now that's a fine way to experience Vinales, Cuba!
Hiking in Parque Nacional Vinales is is easy & flat and there are many trails. You can hire a guide but it's not necessary.
Trekking on horseback is also easy & cheap. We saw a sign at a casa on the main street offering horses for 3 CUC / $3.00 an hour.
There are numerous tour agencies along the main street or your casa will be happy to make any arrangements.
You can include a visit to the Mural de la Prehistora on any hike in Parque Nacional Vinales. The mural is ugly & crudely painted – but is it so bad that it's good? No, but it's bad enough that it deserves a mention on our list of things to do in Vinales.
In 1961, Fidel Castro commissioned a 120m long painting on the 615m high Sierra de los Organos. It was designed by Leovigildo Gonzalez Morillo (a follower of the famous Mexican muralist Diego Riviera) & took 18 people 4 years to complete.
The result is a cliff painted with dinosaurs, snails & a family of cavepersons in the most garish of colours – your kid's favourite school art project come to life!
I don't want to recommend it but if you've come all the way from Havana to Vinales, you might as well see possibly Cuba's worst tourist attraction – it's just 4km from the city centre after all & a free Vinales on a budget attraction!
This restaurant & cigar shop sell packs of 5-10 for around 1 CUC / $1.00 each. It's very different from the Alejandro Robaina cigar plantation we visited in Pinar del Rio.
They are unbranded cigars that locals smoke, but sold at tourist prices – we later discovered that the local cigars are sold for as little as 1 peso / $0.04.
There's also a secadero (drying house) next to the shop & what looks like a plantation in front, but no explanations are given.
Not recommended, the cigars are not a good deal & the people are not friendly. But again, you've got nothing to lose if you've already made the trip from Havana to Vinales, it's less than 1km south of the town centre.
Salvador Cisneros (main street)
Along the main street, you can find the following services to help your Vinales travel plans:
Restaurants
Bars
Bank
Cadeca
Tour agencies
Bicycle rental in front of the main plaza (1 CUC / $1.00 an hour)
Market
Government-run convenience & appliance stores
At least 3 peso food stalls (only in the morning)
Horses for rent
Check out our post on everything you need to know about budget travel in Cuba.
Other Things to do in Vinales
Church & Casa de la Cultura in main plaza
Museo Municipal
El Jardin Botanic de las Hermanas Caridad y Carmen Miranda
Centro Cultura Polo Montanez
Eating & Drinking in Vinales
There are no peso restaurants in Vinales, Cuba which is a shock coming from the capital where we could eat street food in Havana for $3 a day.
We asked locals, who pointed us to a couple of restaurants, but they showed us CUC menus.
The best value meal can be found at J Rompienda Rutina Cafeteria on Adela Azcuy – for CUC$3.50 / $3.50, you get a dish like this:
This is an ok deal but more than double what we paid for the same dish at a peso restaurant in Havana!
In the morning, you'll have better luck.
Head to the intersection of the main street Salvador Cisneros & Adela Azcuy – just north of this is a panaderia with delicious cookies for 1 peso each / $0.04 & a casa selling:
Pan con tortilla or jamon: 10 pesos / $0.40
Pan especial/grande: 15 pesos / $0.60
Café: 2 pesos / $0.08
Refresco: 2 pesos / $0.08
Now that's what how you eat & drink through Vinales on a budget! Though as we travelled through Cuba we discovered that these are way overpriced – you can easily eat Cuba street food for $1 a day!
Nevertheless in Vinales, Cuba this jackpot is only in the morning, so stock up here before heading out on your hike.
Vinales Accommodation
Mi Casa es Su Casa – in Vinales, they take this literally. Everyone & their mother rents out rooms in their houses to those travelling from Havana to Vinales & beyond.
Street after street, you'll find casa particulares advertised door to door. There are apparently over 300 & the choice is overwhelming.
So if a street hustler or casa owner offers you a room for 15 CUC / $15.00 with air-conditioning & breakfast, it's not a bad idea to use this as a starting point.
We missed the boat as I got annoyed with the hustler/owner & didn't find a better deal.
We stayed at Casa Daniel & Ariadna for 15 CUC with air-conditioning. Breakfast here is 3 CUC / $3.00 each a person. The owners are friendly & the room was great value.
Look for a casa independiente so you can come & go as you please, without having to go through the main home – find other tips here on our budget guide to Casa Particulares in Cuba.
Havana to Vinales: Transport
From Havana, Viazul runs one bus each in the morning & afternoon (approximately 8:30am or 2:00pm) to Vinales for 12 CUC / $12.00.
We took a camion (truck in Spanish) from Havana to Pinar del Rio for 40 pesos / $1.60. The ride took 3 hours.
To travel this way, take the P-12 bus from Aguila in the park in Chinatown, Havana. It will travel down Avenida de la Independencia. Get off just before the intersection with Highway 100/Avenida San Francisco. Take the small street on your right to get up on the highway.
The camion stop is on the 1st street on your right. You'll see a big truck that looks like this:
This is your ride! You'll get a sore butt & back but it's okay for 40 / $1.60 pesos & a few hours. The camiones depart from 5am & leave when full. We waited for 45 minutes.
In Pinar del Rio, you need to catch a colectivo to Vinales.
From where the Havana camion drops you off, walk north on Isabel Rubio for 1.5km. At the intersection, there'll be a hospital on your left & a gas station on your right – the collectivo to Vinales waits at this gas station.
The ride is 26km or 40 minutes. The fare collector wanted 25 pesos / $1.00, we negotiated it down to 10 pesos / $0.40.
*** The Final Word – Vinales is a must-do escape from Havana on any Cuban itinerary, whether you want to splash out or visit Vinales on a budget ***
What were some of your favourite things to do in Vinales?
[put_wpgm id=60]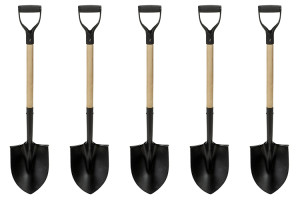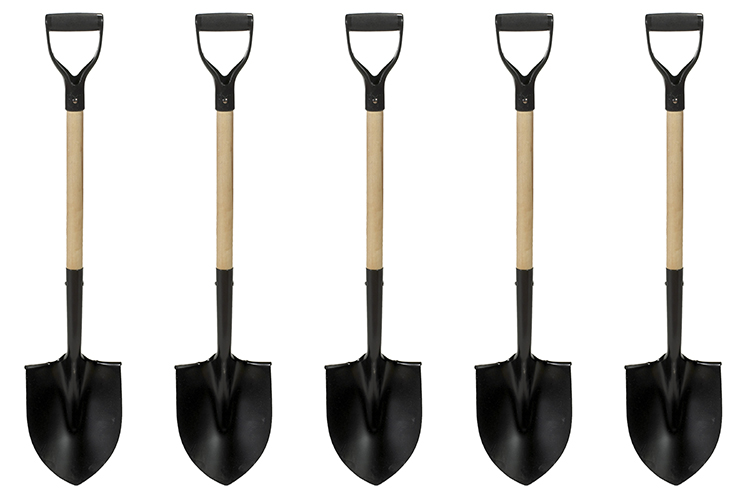 Disclaimer: This post contains affiliate links which means that we receive a small commission if you click on a link & purchase something that we've recommended – at no extra cost to you. This helps us to keep our site running so we can continue to provide free content. Thank you for your support!
Visited in May 2016