Varadero beach is Cuba's biggest resort area but there are other things to do in Varadero – find out how to experience it all on a budget & judge for yourself if it really is the best beach in Cuba…
Things to do in Varadero: Orientation
A long, thin slice of paradise off the northern tip of Santa Marta, Varadero beach is 20km of sand & sea. It may run unbroken but to us here at DIY Travel HQ, it's certainly not unsegregated.
Varadero beach is divided into 2 distinct sections, the west & the east.
On the western end lies downtown Varadero, with a mixture of local residents, day-trippers & Cuban holiday-makers. It's a prosperous side of Cuba though far from the reality of almost every other city in the country.
The main street, Avenida 1, is lined with things to do in Varadero: cafes, bars & restaurants, all in CUC prices. The casa particulares & hotels here cater to Cubans & perhaps the odd independent budget traveller… if you're looking for Varadero on a budget, this is the area to be in.
You can also find other handy tips in our Cuba Budget Travel guide!
* Don't forget to purchase travel insurance before any trip to Cuba. We've been using World Nomads for over 10 years – it's the best-value provider we've found but there are important things to consider. Check out our post & find out which of our claims were successful or denied.
Moving into the eastern side of Varadero beach, the clientele begins to look markedly different. The mega resorts start popping up, catered to foreigners who fly in & out from all around the world, especially Europe & Canada.
Speaking of which, we recommend Booking.com as a trustworthy source of accommodation in Cuba. Make a booking with our link & receive $20 back on your card after your stay.
The further east you go, the more exclusive the resorts & guests.
Most wristband-wearing tourists are on all-inclusive packages, fully content to spend a week or 2 indulging in their little air-conditioned bubble or lazing at the hotel beach. Granted, down here, there are almost no other amenities or things to do in Varadero & downtown is over 10km away.
While Varadero has something to offer for almost every market, it hasn't quite got the right balance.
If the town can turn segregation into integration, life & society in this corner of Cuba could be as all-inclusive as it's legendary holiday packages.
Things to do in Varadero: West
Coming from Matanzas, you enter the Varadero beach peninsula by crossing the bridge over Canal de Paso Malo.
Take the 1st or 2nd left off the Autopista (highway) & you'll end up on the main strip, Avenida 1.
Along with numerous bars, restaurants, cafes & souvenir stalls, there are also many convenience stores selling drinks, alcohol & snacks for the beach.
And a handicrafts market, geared to tourists – those experiencing Varadero on a budget may be able to find a few bargains too.
You might be hungry but don't give in to the CUC eateries… walk a little further & there's a woman selling great food from her house on Calle 26, on your right – the restaurant-house is called "La Metchora".
The portions are huge – we enjoyed a lasagna (35 pesos / $1.40) & plate of bacon-pork chop, rice & beans & salad (40 pesos / $1.60).
Good local Cuban street food in pesos, that's not bread or pizza, is hard to find so take the chance for a delicious meal on the street.
If you're confused about CUC vs CUP peso prices, check out our guide to Cuba's dual currency system.
Varadero Beach
People don't simply keep flying in from the other side of the world to spend their vacation at any old beach. After Havana, Varadero beach is holiday destination #1 in Cuba – and it delivers.
If you only have 1 week in Cuba, Varadero beach should make the list.
While the sand isn't as white as in the tourist brochures, it is a very pale blonde. Who cares when the beach is soft & silky, fronting clear turquoise waters. The beach seems to stretch on as endlessly as the ocean. It's definitely worthy of a postcard &#1 on our list of things to do in Varadero.
We visited the Western end & Varadero beach here was beautiful to relax & swim in: the waves are calm & water is warm & shallow.
The further west you are, the more crowded Varadero beach is. Kite-surfing is very popular & we even saw a wedding being set-up:
Cuban's haven't quite gotten the anti-litter message and as the beaches here are used almost exclusive by locals, there's sadly a lot of rubbish lying around. A lot of it is tied up in plastic bags though, so there's hope for the future.
We haven't been to any other Caribbean beach to compare it to but we flew in to Cuba from Cancun. While Varadero beach is stunning & very similar, it didn't quite take our breath away as much as its Mexican counterpart.
But for us, this still means that for now, Varadero beach ranks at the top of the best beaches in Cuba & in the Caribbean!
Things to do in Varadero
We only visited the beach but if you have the time or desire, here are some other things to do in Varadero on a budget:
Parque Josone
Parque Central
Parque de las 8000 Taquillas (a shopping centre)
Inglesia de Santa Elvira
Museo Municipal de Varadero
Mansion Xanadu
How to Get to Varadero
Varadero on a budget travellers can consider staying in Matanzas & visit Varadero beach as a daytrip.
From Matanzas, head to the intersection of Calle 79 & Calle 272, where there'll be two main roads branching out of Matanzas. Waiting on the right, you can take a local bus to Varadero for 10 pesos / $0.40.
We actually stopped at the town of Carbonera to snorkel at Playa Coral – from Matanzas, the bus cost 5 pesos.
Then from Carbonera, we caught a passing, small camiones to Varadero for 10 pesos / $0.40 (real price may be 5 pesos / $0.20).
How to Get Out of Varadero
There are camiones on Via Blanca, the road heading to Matanzas – the ride to Matanzas costs 10 pesos / $0.40 & takes around 40 minutes.
That's it from us! Interested in starting your own travel blog? See How You Can Set Up a WordPress Blog in 15 Minutes at Bluehost.com
Did you enjoy reading Varadero Beach & Things to do on a Budget?
Pin it and help others find it too!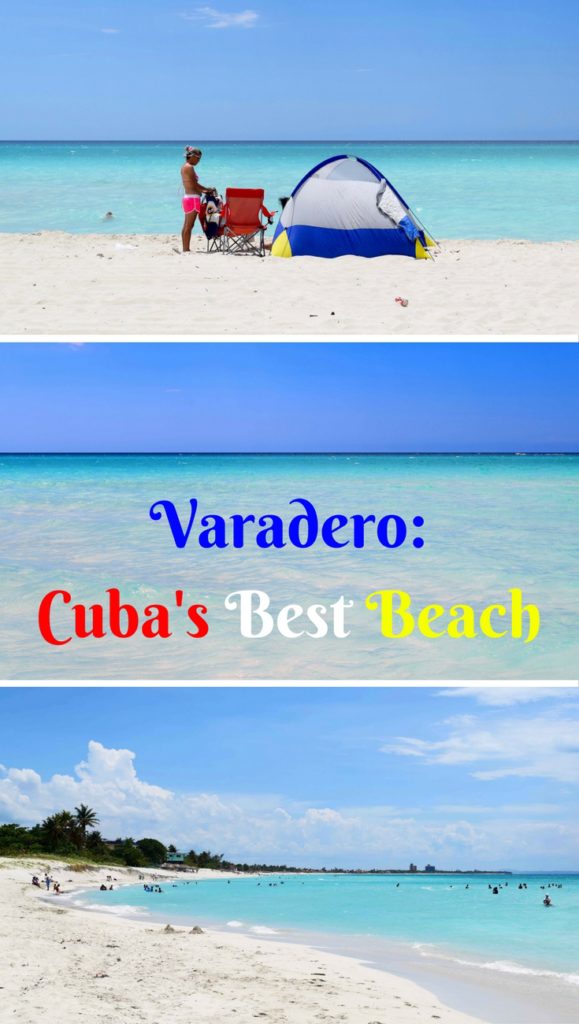 *** The Final Word – Experiencing Varadero beach on a budget is certainly possible at Cuba's best beach destination ***
What do you think is the best beach in the Caribbean?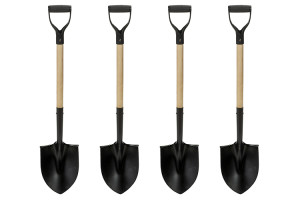 Easy DIY travel outside city centres using public transport
* This post contains affiliate links, which means that we receive a small commission if you click on a link & purchase something that we have recommended – at no extra cost to you. This helps us to keep our site running so we can continue to provide free content. Thank you for your support!
Visited in May 2016