There are a number of things to do in Matanzas, Cuba but none are outstanding – check out the accommodation & transport options and decide for yourself if it's worth the trip…

Matanzas: Then & Now
Matanzas is a small town with a big cultural legacy. It's the birthplace of 2 celebrated Cuban dances, danzon & rumba, as well as several important African religions, including the secretive Abakua fraternity.
In the 18th & 19th centuries, Matanzas was the cultural centre of Cuba, unmatched even by Havana.
* Don't forget to purchase travel insurance before any trip to Cuba. We've been using World Nomads for over 10 years. It's the best-value provider we've found but there are other important things to consider. Check out our post and find out which of our claims were successful or denied.

Since those heady days, the city has been overlooked & even disregarded. However, these days, with the tourism potential as Varadero's next-door neighbor, Matanzas is undergoing a 2nd renaissance.
Walking through town, we here at DIY Travel HQ found that many of the classic, old buildings have been clearly restored & new casas, bars & cafes are appear on most streets.
So if you're coming off the Hershey train from Havana, there's no need to head straight to Varadero – check out some of the things to do in Matanzas, stay a couple of nights & soak in some real Cuban atmosphere.
We also recommend Lonely Planet's Cuba Travel Guide
to help you plan your trip.
Things to do in Matanzas, Cuba
While Matanzas doesn't have any major attractions, there's actually a lot you can see on a quick stroll through the city. The buildings are worth looking at, without having to go inside them.
The main things to do in Matanzas are centred around two areas: Parque Libertad & Plaza de la Vigia
Parque Libertad & Around
This is a great public square, overlooked by a tall bronze statue of Jose Marti in the centre.
Unlike the showcase plazas of Havana, there's lots of local life & people-watching in Parque Libertad: kids playing, adults on payphones or cell phones & numerous food & drinks vendors.
The square is surrounded by some of the best restored, and most important, buildings in the city:
Founded in 1882, this was the site of the first pharmacy in Latin America:
Sala de Conciertos Jose White
Constructed in 1876, it was restored in 2003 & now stands tall in all its former grandeur:
The seat of local government, dating from 1853:
Cathedral de San Carlos Borromeo
Located on Plaza de la Inglesia, one block from Parque Libertad, is this imposing neo-classical cathedral, built in 1693.
It's one of the top things to do in Matanzas:
Plaza de la Vigia
Matanzas was founded in this space in the late 17th century. The most important historical buildings around the square have all been recently restored:
One of Cuba's greatest theatres, famed for its outstanding acoustics:
First built in 1826, the current building was rebuilt between 1908-1911:
Museo Historico Provincial
The museum presents Matanza's history from 1693 to the present day. Cultural events are also held here:
The most well-known of Matanza's 21 bridges over Rio San Juan. It was constructed from steel in 1899:
While the mural is not one of the main things to do in Matanzas, Cuba it's a nice mosaic tribute to Che Guevara.
You can find it directly across Puente Calixto Garcia on your left:
Matanzas, Cuba Accommodation
We stayed at Hostal Rey, which was one of our best-value casa rooms Cuba – check out our guide to find out everything you need to know about Casa Particulares
It's in a beautiful & green home, one block from Parque Libertad, with the most lovely of owners.
Our big room had huge windows, 2 beds, air-conditioning, fridge, tv, indoor dining set & a lovely tiled bathroom.
Room rate is 20 CUC / $20.00 a night, we negotiated to 35 CUC / $35.00 for 2 nights – an excellent deal, especially compared with the 4 other choices we viewed in the city.
Confused about the CUC vs CUP? We also have a post on the dual currency system in Cuba!
How to Get to Matanzas
From Havana, we took the Hershey train for 2.80 CUC / $2.80. We left Casablanca, Havana at 12:20pm & arrived in Matanzas at 8pm, with a 4 hour stop at the old Hershey town.
Coming off the Hershey train, you'll arrive in the Versaille neighbourhood of Matanzas. A short walk & bridge crossing will take you across to downtown.
How to Get Out of Matanzas
Most or all transportation leaves from the National Bus Station in the old train station, south of the city centre.
Here, you'll find Viazul buses, TransMetro buses, camiones' & colectivos – check out out guide on getting around in Cuba.
To visit Playa Larga & go diving in the Bay of Pigs, we took a colectivo (shared taxi) to Jaguey Grande for 60 pesos. It was a fast ride, we covered the 90kms in 1 hour.
In Jaguey Grande, we walked a couple of kms south to the main highway, Autopista Nacional. Here, we caught another colectivo to Playa Larga for 25 pesos, 30 minutes, 30kms.
Matanzas to & from Varadero
To get to the beaches of Varadero, head to the intersection of Calle 79 & Calle 272, from where there'll be two main roads branching out of Matanzas. Waiting on the right, we found a local bus to Varadero for 10 pesos / $0.40.
We actually stopped at the town of Carbonera to go snorkeling at Playa Coral – from Matanzas, this ride cost 5 pesos / $0.20.
Then from Carbonera, we caught a passing, small camiones to Varadero for 10 pesos (real price may be 5 pesos).
[put_wpgm id=59]
*** The Final Word – There's not many top things to do in Matanzas so it is only worth a stop if combined with the Hershey Train, Playa Coral & Varadero ***
Would you visit Matanzas, Cuba?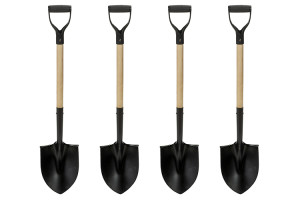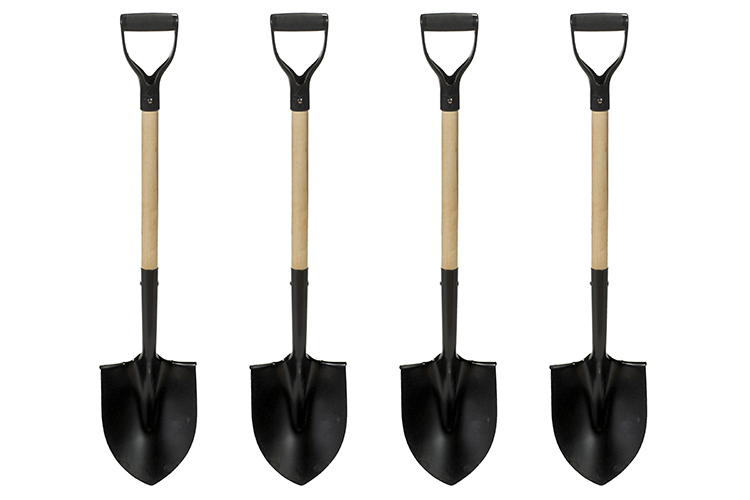 Easy DIY travel outside city centres using public transport
Disclaimer: This post contains affiliate links which means that we receive a small commission if you click on a link & purchase something that we've recommended – at no extra cost to you. This helps us to keep our site running so we can continue to provide free content. Thank you for your support!
Visited in May 2016