For a small town, there are a lot of things to do in Litchfield, CT. Visit the first Law School in the US, and see what to do in Litchfield this weekend!
Things to Do in Litchfield, CT
The things to do in Litchfield, CT can be summed up in four categories. These include historical, natural, religious, and alcoholic attractions so everyone is bound to find something to enjoy. Let's explore the options and help you plan your visit!
Find more inspiration in the New England guide book below!
1. Litchfield Distillery
The Litchfield Distillery is one of the top things to do in Litchfield, CT. Not only do you get a complimentary tour of their distilling process, but the ample tasting was free too!
On the tour you learn about how spirits are distilled, and then the different barreling options for bourbon. Since the distilling process is the same, they are able to make bourbon, gin, and vodka. All of which are included with the tasting.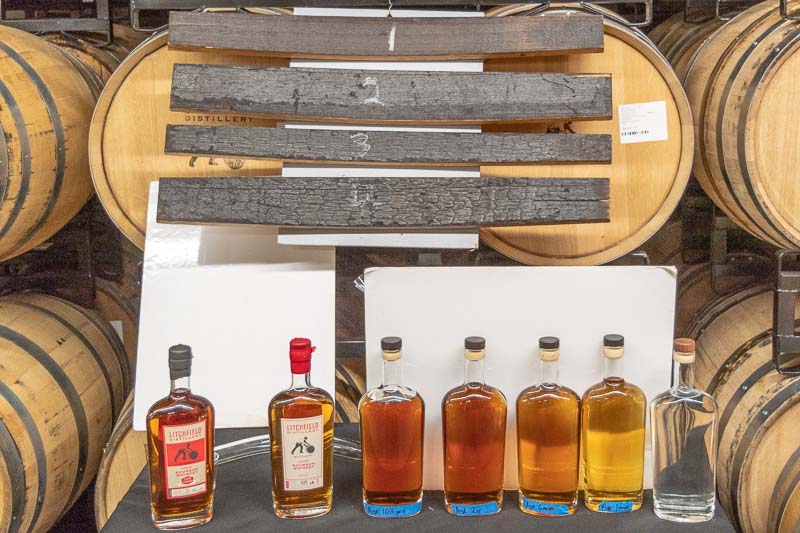 Try to time your visit after a big meal, especially if you are driving. You can also visit the White Memorial Conservation Center that is nearby.
Tours and Tastings: Free
Hours: 11 am – 5 pm daily with tours on the hour
2. White Memorial Conservation Center
There are over 40 miles of trails at White Memorial Conservation Center with very few not crossing or encircling a body of water. The most popular trails are near the White Memorial Conservation Center Museum that showcases the natural diversity within the 4,000 acre wildlife sanctuary.
You can combine portions of the Ice House Ruins Trail and Lake Loop Trail to take in several highlights. Not only do you get to see the ice house ruins, but you get to pass by Ongley Pond where turtles live, on the way to a lookout over Bantam Lake before returning.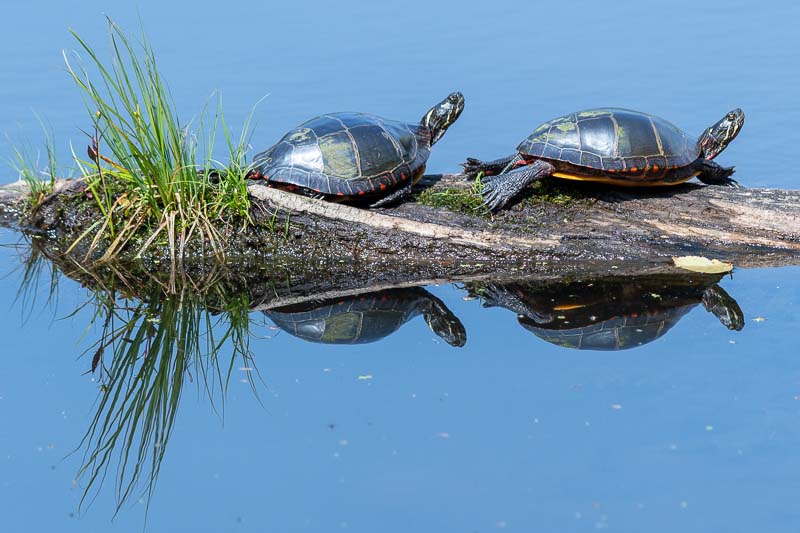 One of the main reasons for my visit was to try to spot a beaver. Even though common sense would suggest Beaver Pond is the place to go, most sightings were at Little Pond and Plunge Pool according to staff. I don't suggest Little Pond as the trail is too far away from the water, and I didn't have enough time to make it to Plunge Pool since Pitch Road is closed to vehicles. Hopefully I can spot them at another location.
Conservation Entrance Fee: Free
Museum Admission: $6
Hours: 9 am – 5 pm Monday thru Saturday; 12 pm – 5 pm Sunday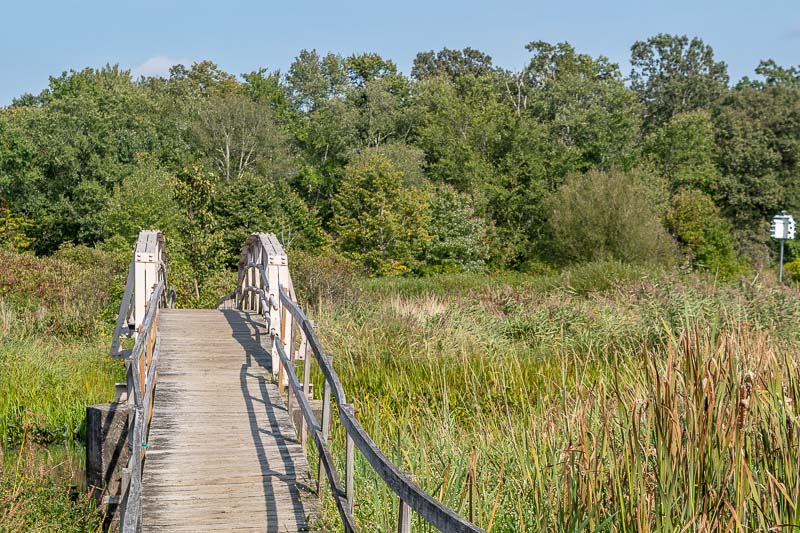 3. Topsmead State Forest
You can spend as little or as much time as you want at Topsmead State Forest. The estate was donated to Connecticut in 1972 with the highlight being the 1925 English Tudor style house. The well-manicured gardens are also popular for photos.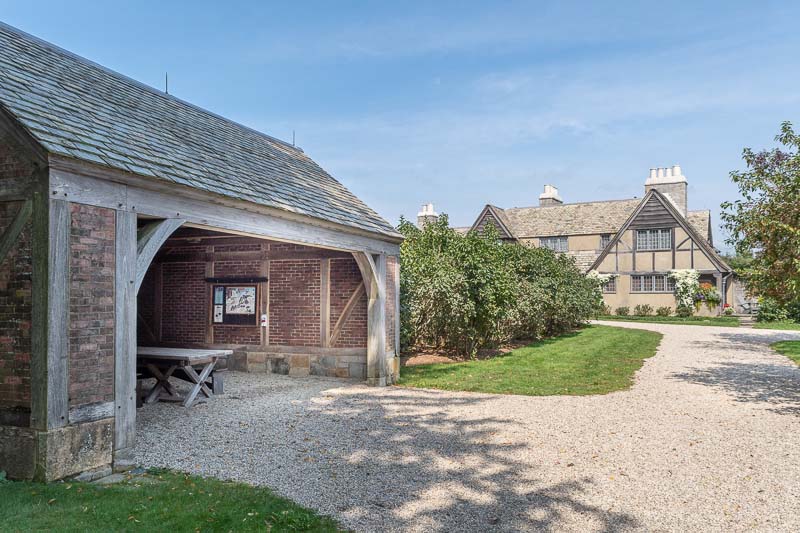 Although the cottage is a short walk from the parking lot, there are multiple trails to explore. One leads to a butterfly garden, but dogs may be the most abundant animal on the property.
Topsmead State Forest Parking Fee: Free
4. Tapping Reeve House and Law School
The Tapping Reeve House and Law School was the first of its kind in the United States. Tapping Reeve and James Gould founded the Litchfield Law School, which transformed the way law was taught in the 18th century. Many of their students either held prestigious positions, or played a role in educating further students.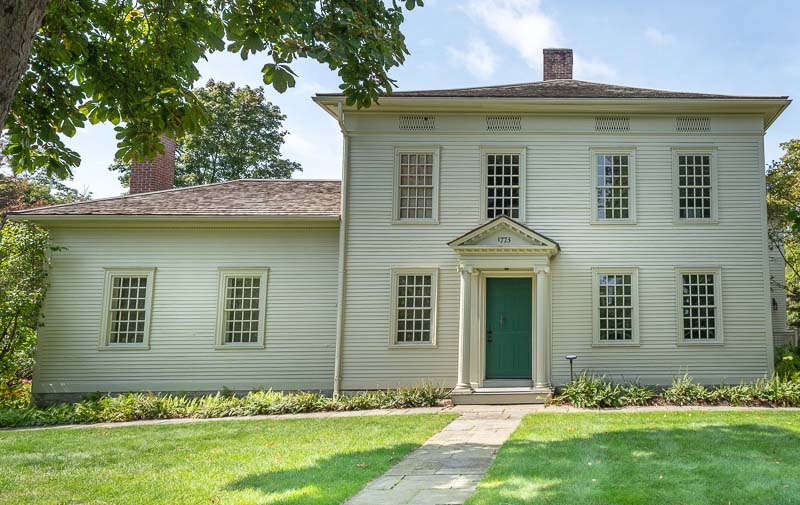 Visitors start their exploration of what life was like as a law student with the video Coming to Litchfield. You then embark on a self-guided tour discovering the challenges and hardships students faced in order to pursue their passion. Your journey ends in the classroom where you can decide whether or not to visit the Litchfield History Museum for further education.
Tapping Reeve House and Law School Admission: Free
Hours: April thru November 11 am – 5 pm Tuesday thru Saturday and 1 pm – 5 pm Sunday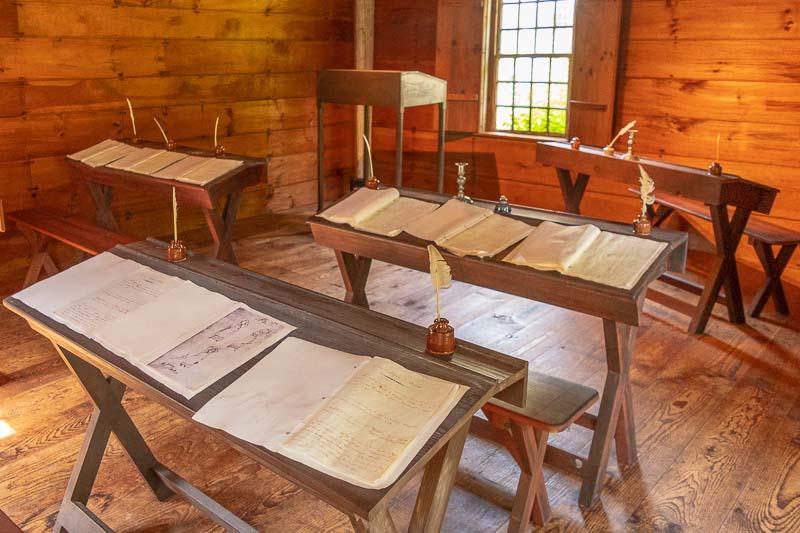 5. Litchfield History Museum
Unless you are a local or history buff there is probably no need to visit the Litchfield History Museum. The museum's seven galleries consist of furniture, historic clothing, and paintings depicting the history of Litchfield, CT from 1719 until today. Combine a visit with the sister site Tapping Reeve House and Law School.
Litchfield History Museum Admission: Free
Hours: April thru November 11 am – 5 pm Tuesday thru Saturday and 1 pm – 5 pm Sunday
6. Ripley Waterfowl Conservancy
Believe it or not, Ripley Waterfowl Conservancy has one of the largest waterfowl varieties in North America. There are over 70 species and 450 birds in total found on the grounds.
Visitors can take a self-guided tour or pay for a guided tour, which becomes better value at 6 participants. They also offer pricey Raptor Experiences that sound like a great experience, but the cost will keep most from enjoying.
Ripley Watrefowl Conservancy Admission: $10
Hours: May thru November 10 am – 4 pm Friday thru Friday
Feed the Birds: 10 am Saturdays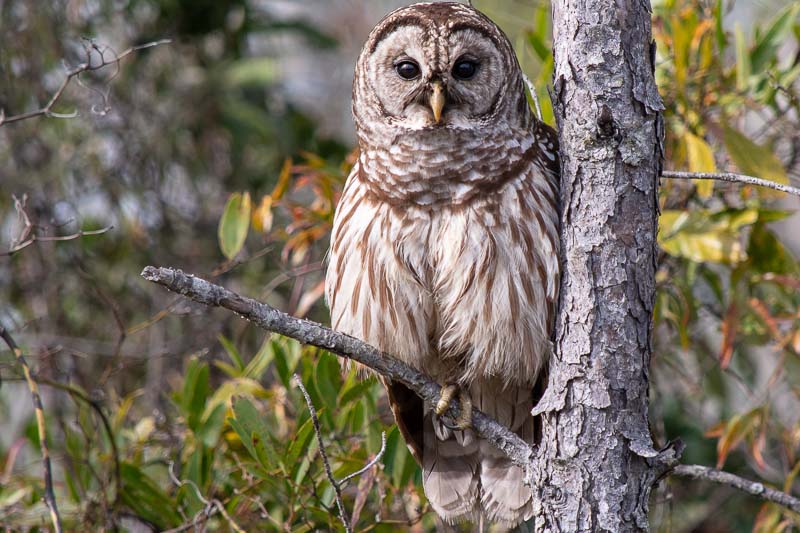 7. St. Michael's Parish
St. Michael's Parish stands in stark contrast to Litchfield First Congregation Church with a stone exterior and stained glass windows. The design is more common, so which church you prefer more is in the eye of the beholder.
8. Mount Tom State Park
Mount Tom State Park is a double threat with great swimming and hiking so consider adding this to your list of things to do in Litchfield, CT with kids. The hike up Mt. Tom to the stone lookout tower is best in October to appreciate the fall foliage, but offers great views all year.
The trail isn't well marked so download the Connecticut map on Maps.me beforehand to follow using GPS. It is a 500' elevation change over a mile with a peak of 1325'. The lookout tower offers sweeping views over the surrounding landscape, and is worth the effort to reach.
Depending on when you visit, cool off with a dip in Mount Tom Pond. There is a small beach with water access, and lifeguards during the summer. Those with kayaks or paddleboards can launch from the dock.
Although the U.S. is a relatively safe country for travel, medical costs are high so if you're an international visitor we recommend purchasing travel insurance before any trip. We've been using World Nomads through 80+ countries over the past 12 years and have been really happy with their coverage and services.
Mount Tom State Park Entrance Fee: $15 Parking for Non-Residents on Weekends and Holidays
9. Our Lady of Lourdes' Shrine
Both religious and spiritual minded people will enjoy Our Lady of Lourdes' Shrine. The outdoor altar and shaded seating is serene and peaceful, and is modeled after the original in Lourdes, France. If you get the chance, consider visiting El Sanctuario de Chimayo in Taos, New Mexico that also has great grounds to explore.
Although mass is held in the grotto during the summer, many visitors come to pray or reflect year-round. If you have spare time, enjoy the grounds and head up the Stations of the Cross hill.
Admission: Free
10. Litchfield Hills Audubon Society
The Litchfield Hills Audubon Society manages three different properties with hiking trails for bird spotting and more. They include Boyd Woods Audubon Sanctuary, Kalmia Sanctuary, and Wigwam Brook Wildlife Sanctuary.
All three places offer options for hiking and water features, but they each have their own specialties. If you can't visit all three, see below to find the one that suits your interests most.
Boyd Woods Audubon Society: 106 acres filled with hiking trails
Kalmia Sanctuary: Best place for birding and a butterfly garden
Wigwam Brook Wildlife Sanctuary: Chance to see beavers, or at least their nocturnal work
Litchfield Hills Audubon Society also runs many programs so check their calendar to see what is on schedule during your visit.
Admission: Free
11. Litchfield First Congregational Church
The Litchfield First Congregational Church reminded me of the Lee Chapel in Lexington, VA. The interior has an old-fashioned wraparound balcony, but is very modest. The white exterior follows suit, but the contrast between the church and surrounding grass, trees, and sky is what makes it remarkable.
It is most notable for having Harriet Beecher Stowe's father as one of the first ministers of the congretation.
12. Laurel Ridge Farm
The best time to visit Laurel Ridge Farm is during the months of April and early May to see all the daffodils in bloom. There is even an island in the middle of the pond that is covered with daffodils.
Admission: Free
13. Haight-Brown Vineyard
Haight-Brown Vineyard was founded in 1975 and is the oldest winery in Connecticut. They are also a founding member of the Connecticut Wine Trail. Unfortunately, Connecticut isn't known for world class wine and Haight-Brown Vineyard doesn't change that perception.
That being said, you may still enjoy your visit to the winery. What they lack in quality wine, they make up for with an enjoyable experience. Not only are there cheese and chocolate pairings to go with your wine tasting, but they also have classes to help educate you about wine.
The grounds are also attractive and worth exploration, especially if you can time your visit with one of their big events throughout the year.
Wine Tasting Prices: $12 for 8 Wines and Souvenir Glass; $8 for Cheese Pairing; $7 for Chocolate Pairing
Tours: Saturday at 1 pm; Free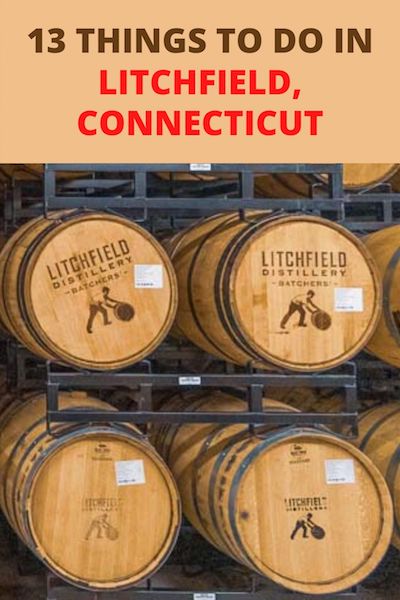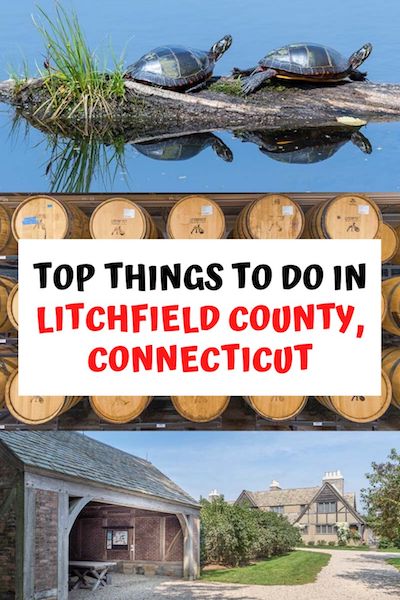 Updated in April 2020
Disclaimer: This post contains affiliate links which means that we receive a small commission if you click on a link and purchase something that we've recommended, at no extra cost to you.