Like Ranong across the border in Thailand, Myanmar's southern border town has a charm of its own – find out the things to do in Kawthaung & see why it's not a bad place to linger around.
What to Expect in Kawthaung
Located at the southern tip of Myanmar, Kawthaung is a bustling port town on the Kyan River, whose main businesses are:
Trade with Thailand
Fishing
Rubber
Palm oil
Coconut
Betel nut
Cashews
As travel restrictions and options continue to ease and grow, tourism presents a huge opportunity for the future of the local economy, especially in the ecotourism potential of the nearby Mergui archipelago.
Here at DIY Travel HQ I didn't visit the islands but it's definitely on the list of places to visit in Myanmar on my next trip.
Kawthaung is a culturally diverse town, with Indian, Muslim and Chinese influences amongst the majority Bamar and Thai population.
Most residents are bilingual in Burmese and Thai, and both the kyat and baht currencies are used.
From Thailand, you can cross the border from Ranong to Thailand.
Being a border town,  you will hear a lot of shouts of "taxi" from motorcyclists (sometimes accompanied by interesting hand clapping or loud kissing noises) and tour guide offers from those who speak English, particularly along the pier.
They are harmless and don't continue to hassle or follow you after a simple no or shake of the head.
Surprisingly no-one approached me to change money and I didn't see any local exchange services either.
There is a bank with an ATM and currency exchange up on the main road, next to Kawthaung Hotel – one of the top 4 budget hotels in Kawthaung.
The streets of Kawthaung are lined with general stores, gold shops and wood houses, with more clothing outlets, pharmacies and booking agencies away from the waterfront.
Slightly further up the road from the Immigration office, there are outdoor food stalls with seating overlooking Kawthaung Park and the waterfront in the evening, and several restaurants on the other side of the road.
Coming from the isolation of Ko Phayam, I was dazzled by Kawhoung's modernity: almost uninterrupted 24 hr electricity and wi-fi, cars and flushing toilets 🙂
Things to do in Kawthaung
Victoria Point takes its name from that of the town during colonial times. named after King Bayinnaung, a Bamar monarch who invaded Thailand several times between 1548-1569.
A gold statue of the King sits on a hill overlooking the point, wielding a sword in the direction of Thailand – not the most welcoming sight to its near neighbor…
Built in 1949, the main stupa of Pyi Taw Aye Paya is 21m high – unlike many other temples, you can walk inside it.
There are 8 meditation niches that represent the 8 days of the Buddhist week and 14 Buddha images symbolizing the styles seen in other Asian countries.
The views from here are spectacular:
The Sitting Buddha is over 3 stories tall.
Kawthaung Park is a lovely space on the waterfront with families and playgrounds, leading up to a tree-lined road to Victoria Point – there are food stalls set up along here in the evening.
Other Things to do in Kawthaung:
Andaman Club Resort and Casino (a short boat ride to the island)

Thirimyaing Lan fishing village and Third Mile Pagoda (5km north)
Parker Beach (16km north)
Maliwun waterfall and rock pools (38km north)
Mergui archipelago
Kawthaung Market
Speedboat from Kawthaung to Myeik
Speedboat tickets to Myeik can be purchased from a small shop opposite the Immigration office.
Departure time is 3:30am.
Travel is dependent on the weather, especially in the rainy season.
Tickets are US$45 – you may be able to pay in 35,000 kyat / $35.00 (in 2014) or less in the local currency, but that may only be for the Burmese.
Alternatively, you can book a $35 tourist bus from Kawthaung to Yangon for a painful 28 hours.
Did you enjoy reading Kawthaung: On the Frontier of Myanmar?
Pin it and help others find it too!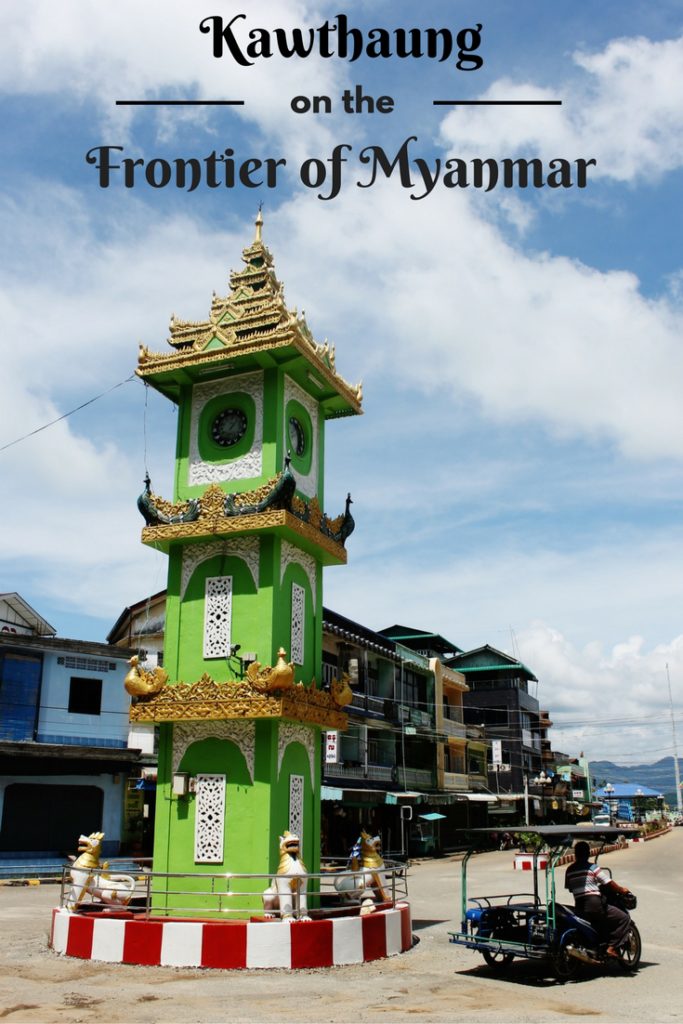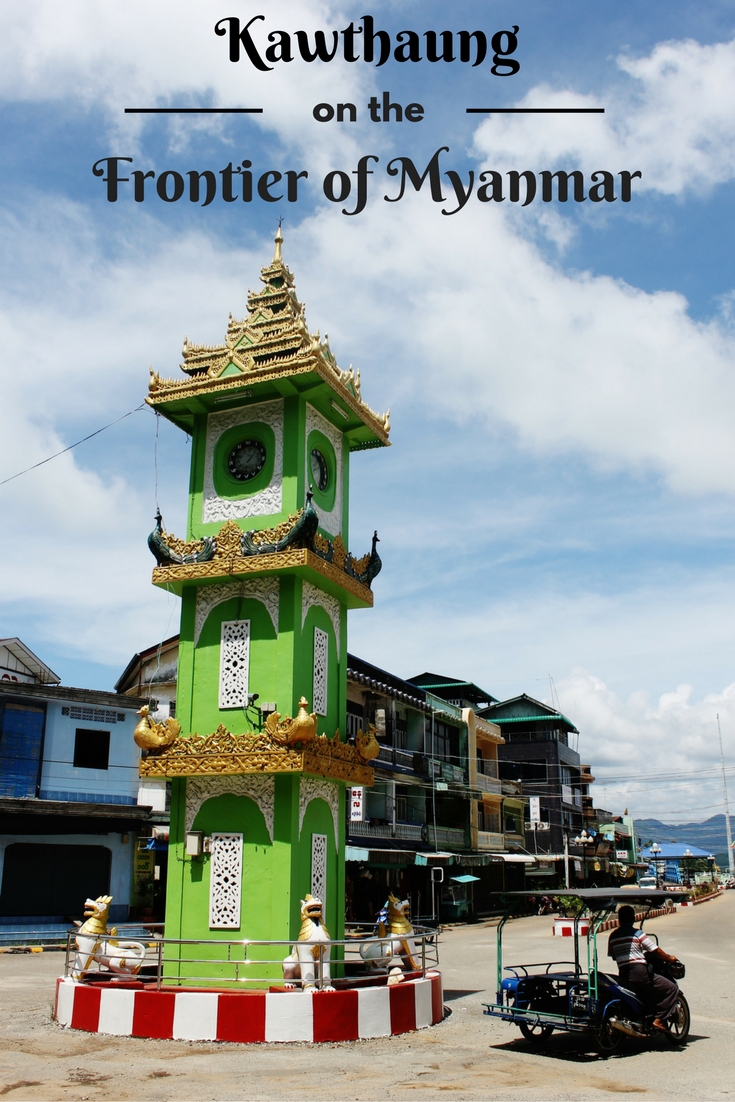 *** The Final Word – Spend a relaxing day or two ticking of the things to do in Kawthaung before continuing on to the rest of Myanmar ***
What's your favorite border town?
Visited in May 2014