There are so many things to do in El Valle de Anton, Panama. We came for the square trees, but there are wonderful waterfalls, hikes, and much more!
Over 1 million years ago Volcan El Valle erupted forming a 6 km wide caldera that El Valle de Anton is built upon. Before that could happen the lake that formed inside the caldera had to breach the walls near Chorro Las Mozas and drain. The result was a lush microclimate that had rich soil, healthy plants, and abundant wildlife.
El Valle de Anton is currently the largest settled caldera in the world. At an elevation of 600 meters, El Valle de Anton is considerably cooler than the lowlands of Panama. Many of the 8,000 residents enjoy the year-round spring-like conditions with an influx of tourists during the winter months from December to April.
Find more inspiration in one of the Panama guide books below!
Top 12 Places to Visit in Panama
Panama is a country of many faces & places, from the indigenous islanders to the mestizos of the cities – find out the most popular Panama tourist attractions to meet locals & fellow travelers alike!
Read more
Things to Do in El Valle de Anton
The reason there are so many things to do in El Valle de Anton, Panama is due to the microclimate and rich landscape after Volcan El Valle erupted forming the caldera.
Most of the El Valle de Anton attractions are focused on hiking, swimming in waterfalls, birding and spotting wildlife, or soaking in hot springs.
However, there are cultural experiences and adventure activities as well that shouldn't be overlooked in El Valle de Anton. What are you waiting for? Find out the top 28 things to do in El Valle de Anton below!
We recommend purchasing travel insurance before any trip to Panama, especially if you plan on doing any hiking.
We've been using World Nomads for over 10 years. It's the best-value provider we've found, but there are other important things to consider. Check out our post and find out which of our claims were successful or denied.
1. Square Trees Nature Trail
Visiting the square trees was at the top of our list of things to do in El Valle de Anton, Panama. They exist no where else in the world, even though I suspect their shape is influenced by man.
It is possible to visit the two remaining square trees on the 1.6 km loop trail Sendero Natural Arboles Cuadrado located at the rear of Hotel Campestre.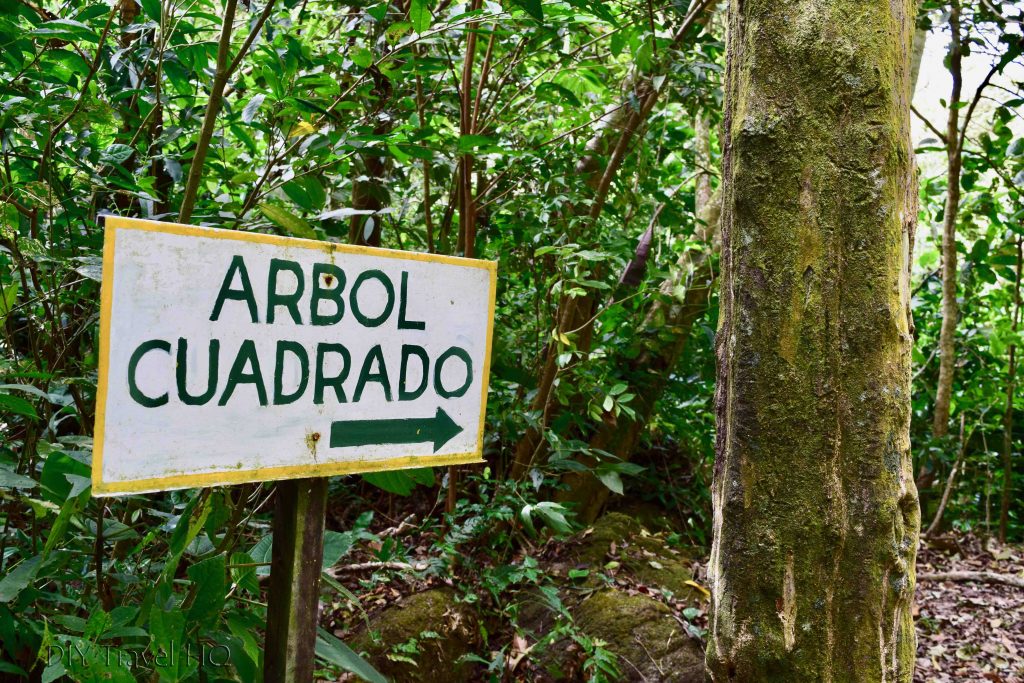 2. Sleeping Indian Girl (La India Dormida)
The next best thing to do is to hike to the top of the Sleeping Indian Girl, whose lying down body forms the contours of the mountain ridge. You can see her resting from multiple points in town, and maybe one day she will wake up if tourists keep walking all over her.
Although the shortest way to the Sleeping Indian Girl lookout has you return the same way, there is a great loop trail. Both options include all the highlights so it just depends if you want to repeat any of the hike to save some time.
La India Dormida mirador and back takes 90 minutes to 2 hours plus any time spent enjoying the waterfalls. The loop trail adds an extra half hour, but you should start near the sports field trail head.
Doing the loop trail hike takes you to the summit of La India Dormida, three waterfalls to cool off, and finally La Piedra Pintada for rock carvings. The entrance fee covers admission to all four attractions.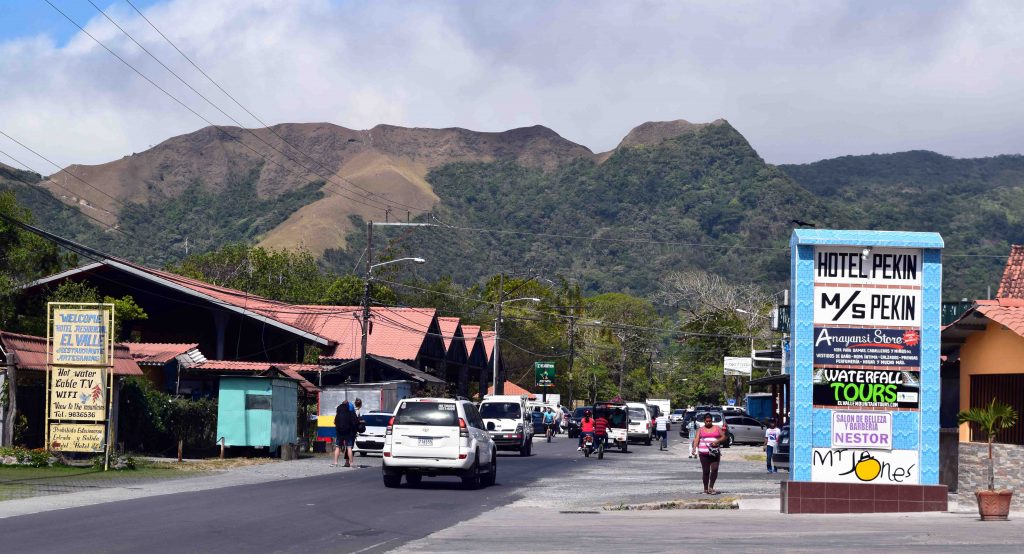 La India Dormida hike can be challenging at times, but affords great views of the El Valle volcanic crater. If you are worried about getting lost, download the Panama map on maps.me that has all the things to do in El Valle de Anton featured.
Remember to bring snacks to keep up your energy on the hike, and enough water as well. We recommend LifeStraw that allows you to drink water anywhere, which saves you money and helps protect the environment.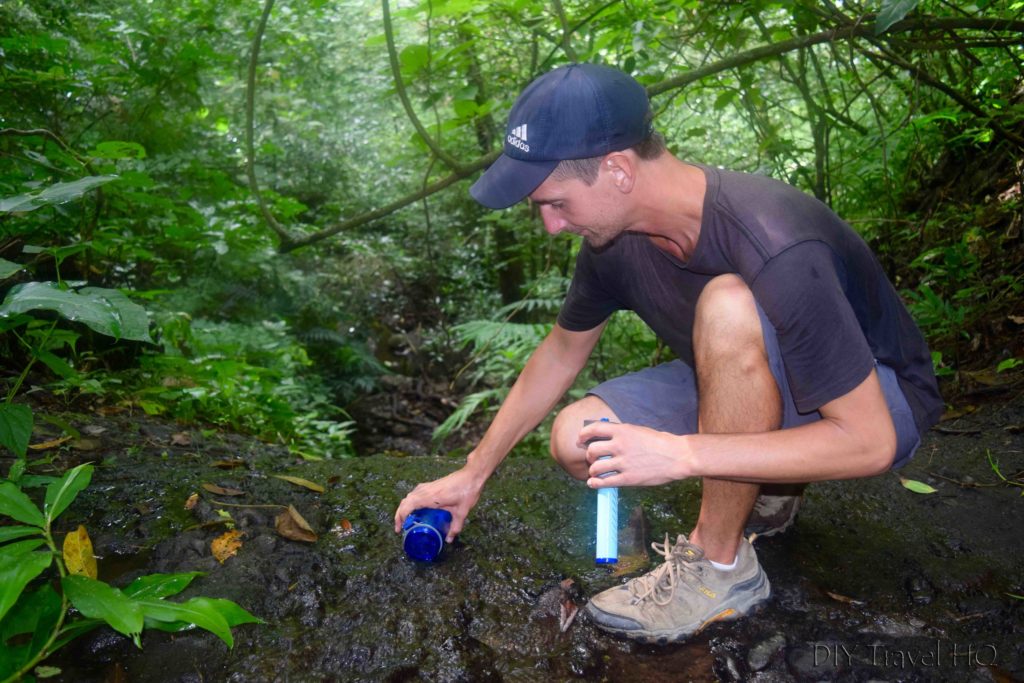 3. Chorro Los Enamorados (Lovers Falls)
There are a series of waterfalls on the Sleeping Indian Girl loop trail. Chorro El Escondido, Chorro Los Enamorados, and Chorro El Salto del Sapo are very near each other, and are great places to cool down after your hike. La Piedra Pintada is also nearby.
4. La Piedra Pintada (Painted Rock)
La Piedra Pintada is a short distance from one of the Sleeping Indian Girl trail heads and is worth a quick look. The petroglyphs are from previous El Valle inhabitants, but some say it looks like graffiti. What do you think?
Although you can stop to see just La Piedra Pintada, try to combine it with the three waterfalls nearby and La India Dormida hike for awesome views.
5. El Chorro Macho Waterfall
The most popular waterfall in El Valle de Anton, Panama is El Chorro Macho. The loop trail consists of a series of rope suspension bridges and platform lookouts with the highlight being the 35 meter waterfall.
It is possible to swim in the pool at the base, or go zip-lining for an additional cost. The hike itself is not very long, and visiting during the dry season may not be good value.
Guests have spotted toucans and sloths during their visits.
Entrance Fee: $5
Zip-lining: $65
Transportation: La Mesa El Valle Bus – $0.25, Taxi – $3
6. Zip-lining
There is an over priced zip-lining tour at El Chorro Macho that consists of only four zip lines. The highlight is stopping in the middle of one zip line to admire the 35 meter waterfall. Admission to the trails is extra.
Zip-Lining: $65
El Chorro Macho Entrance Fee: $5
Transportation: La Mesa El Valle Bus – $0.25, Taxi – $3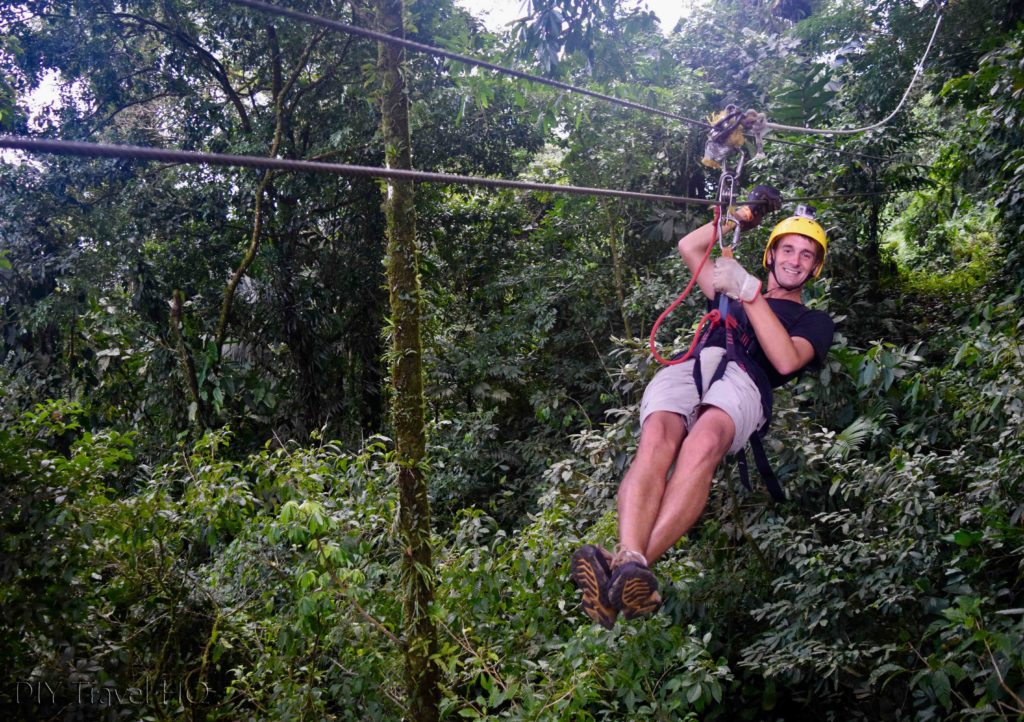 7. Butterfly Haven
The Butterfly Haven is one of the best value attractions in Panama, and recommended for anyone with the slightest interest in butterflies.
The butterfly house is only 1,500 square feet, but Butterfly Haven does an excellent job educating visitors in both Spanish and English. You start with an educational video before examining the life cycle of butterflies.
When you are ready, join a guided tour of the butterfly house containing over 250 butterflies. The guides are very enthusiastic and will even help you take great pictures. You are free to explore on your own after the tour as well.
Entrance Fee: $5
Hours: 9:30 am – 3:30 pm Wednesday to Monday
8. El Nispero Zoo and Botanical Gardens
If you take offense to animals in small cages, then don't visit El Nispero Zoo and Botanical Gardens. Although both the cages and property are small compared to the US, these are primarily rescue animals.
Your entrance fee helps care for these animals, and in return you can learn and interact with them. You can even feed and touch some of the animals, but remember not to abuse this privilege.
Although the golden frog has been relocated to Panama City, you can still see tapir, jaguar, monkeys, birds, and many other animals.
Entrance Fee: $5
Hours: 7 am – 5 pm daily
9. El Serpentario
If you want to learn about snakes in Panama, then El Serpentario needs to be on your list of things to do in El Valle de Anton. There are at least 14 varieties of snakes at the rescue center, and it is possible to hold several of them.
Besides snakes, there are also turtles, lizards, and caiman. Find out how a caiman differs from an alligator, and how to identify poisonous snakes during your visit.
Entrance Fee: $5
Hours: 8:30 am – 4 pm Monday to Friday; 8:30 am – 3:30 pm Saturday and Sunday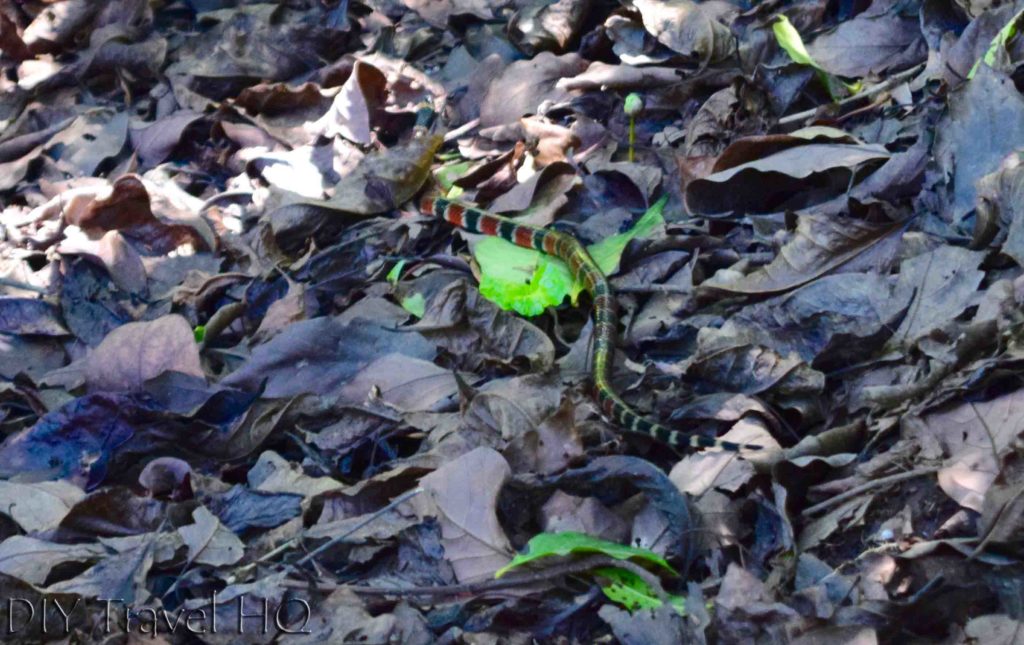 10. APROVACA – Orchid Nursery
APROVACA Orchid Nursery and Conservation Center is a non-profit displaying over 100 varieties of orchid. Guides will show you around, and we learned that vanilla is actually an orchid.
Check with the staff before paying as the quantity of orchids blooming at one time varies greatly. The best months are from August to October. If you time your visit correctly, you can see the national flower of Panama, the Holy Ghost Orchid.
11. Cerro La Silla Sunrise Hike
Cerro La Silla is a relatively easy hike and should be at the top of your things to do in El Valle de Anton, Panama. The ridge lines with clear views are breathtaking as you overlook El Valle caldera while the sun begins to rise in the east.
There is a bus that runs there for $0.50 during the day, but you will have to get up early to hike to the peak before sunrise. Don't forget your headlamp!
12. Cerro Cara Iguana Sunset Hike
If you loved your sunrise hike at Cerro La Silla, the why not double up and tackle the Cerro Cara Iguana sunset hike. This hike isn't challenging, but still offers great views over El Valle, Panama. You will need your headlamp for the descent.
13. Chorro Las Mozas (Maidens Falls)
Chorro Las Mozas is an affordable El Valle de Anton waterfall to visit. There are cascades that lead to a small waterfall that you can swim in. One of the swimming areas has picnic tables and palapas to relax under too.
Plan on bringing shoes that can get wet since the path is along slippery rocks. Parking is also limited so consider arriving on a 30 minute walk from town.
Entrance Fee: $1
Hours: 10 am – 4 pm Monday to Friday; 8 am – 5 pm Saturday and Sunday
14. Mirador Cerro La Cruz
Mirador Cerro La Cruz is located near Chorro Las Mozas, and is an easy to reach lookout for views over the village. You can get a ride there, but consider making it a loop trail and adding in the maps.me Fantastic Panorama viewpoint as well.
15. Gaital National Park
People looking for a more authentic and less touristy El Valle de Anton hike should try the Gaital National Park loop trail. There is a lot more wildlife viewing opportunities due to less hikers.
Start the loop trail to the left which is better maintained. A viewing platform at the top has excellent views of the El Valle caldera. On a good day you can see the Panama Canal, Pacific Ocean, and Caribbean. You can then decide to return the same way or complete the loop hike.
Expect to see butterflies, plenty of birds, sloths, and orchids if they are in season along the trail in Gaital National Park.
16. Birdwatching
There are over 350 species of birds in El Valle de Anton. Try to time your visit during the months of October to March when migrating birds call the caldera home.
One of the prime viewing areas is Gaital National Park where you can spot hummingbirds, toucans, and many more types of birds. Consider hiring a guide or joining a tour to help you with spotting and identifying them all.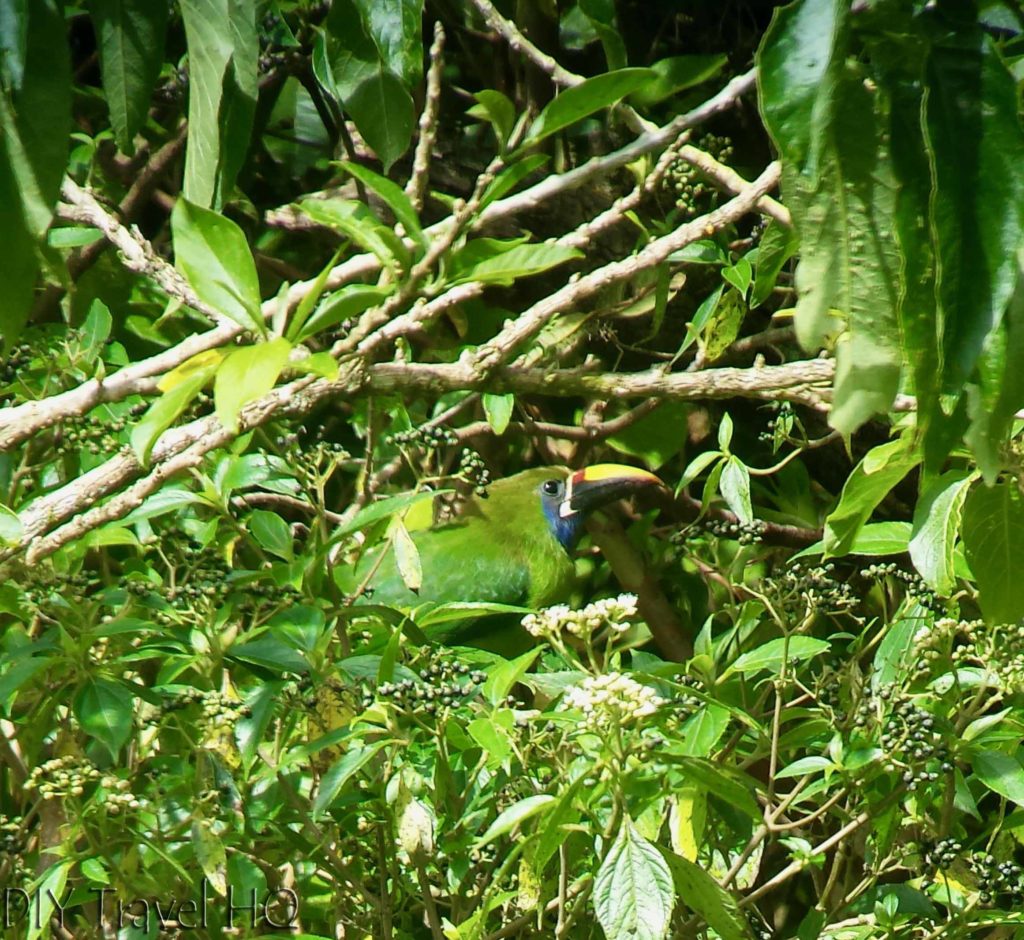 17. Anton Valley Historical and Cultural Museum
If you are looking for an El Valle de Anton attraction that is inside, then consider the Anton Valley Historical and Cultural Museum. It is on the small side, but worth a quick look for the modest entrance fee.
Expect to see artifacts and learn about the local history. Those fluent in Spanish will have a better experience as very few descriptions are in English.
18. Golden Frog Hike
You can get great views of El Valle de Anton, Panama from the Golden Frog hike. Ask staff at the Golden Frog Inn where the path starts and enjoy!
19. Hot Springs (Los Pozos Termales)
Don't expect spa quality facilities, and you can really enjoy yourself at Los Pozos Termales. A mud facial is included with entrance and washed off before entering one of three mineral pools.
Although there are changing rooms, there are no lockers to keep your belongings. The only other drawback is that the pools are warm and not hot.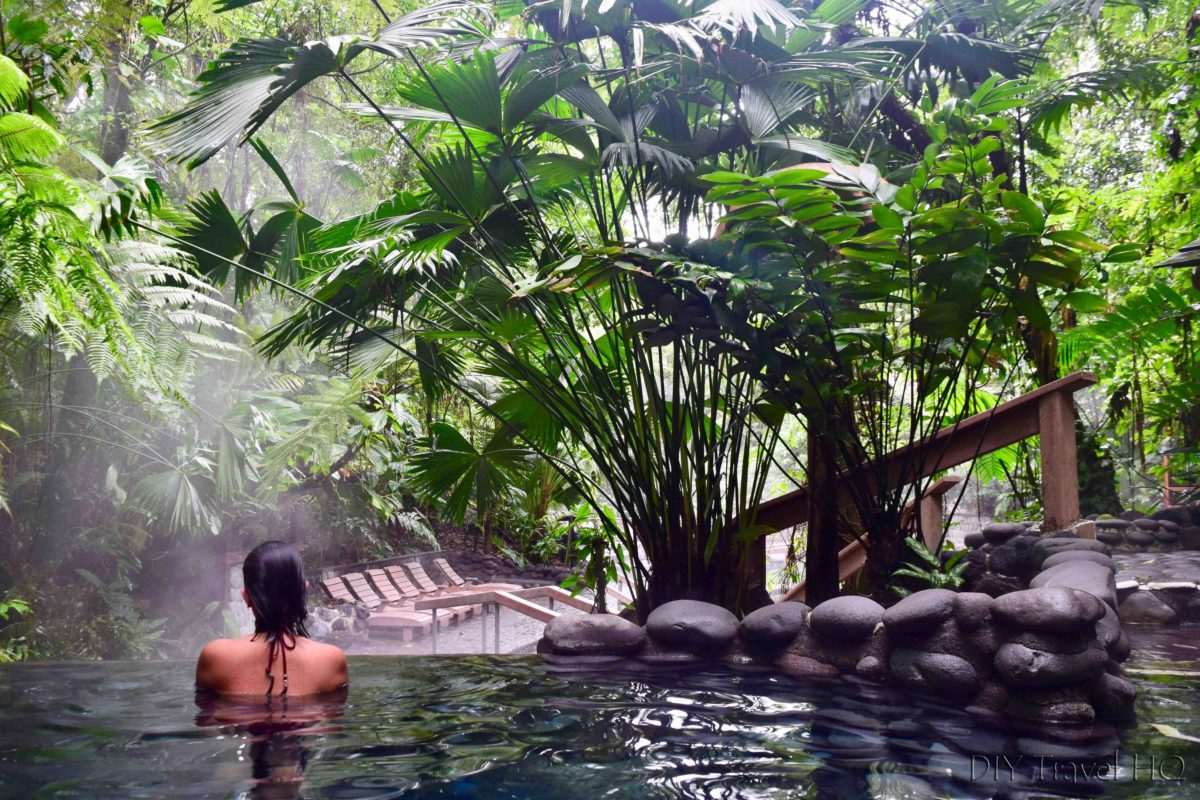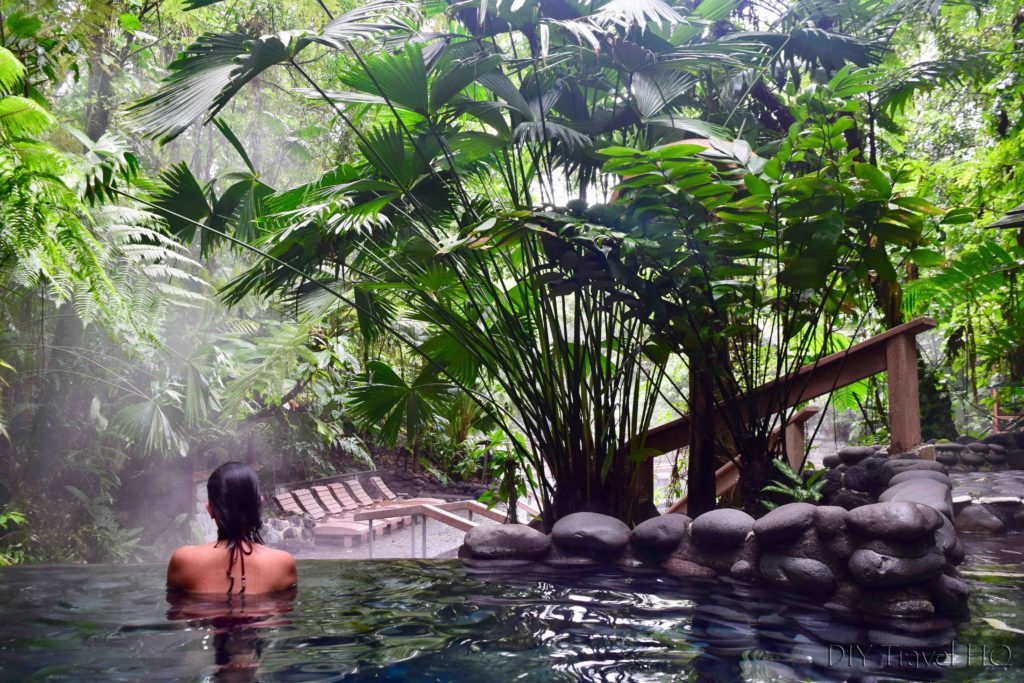 20. Mud Baths
You can pay for additional mud at Los Pozos Termales and do a full body treatment, or take some home to enjoy at your leisure. You are sure to feel rejuvenated no matter what you decide.
21. Yoga Retreat
With so many things to do in El Valle de Anton, it naturally lends itself to a yoga retreat location. You can focus on your techniques and still have plenty of physical and natural activities to complement your schedule.
Yoga Life offers 5 day yoga retreats, or you can practice on your own at Bodhi Hostel El Valle in their yoga studio.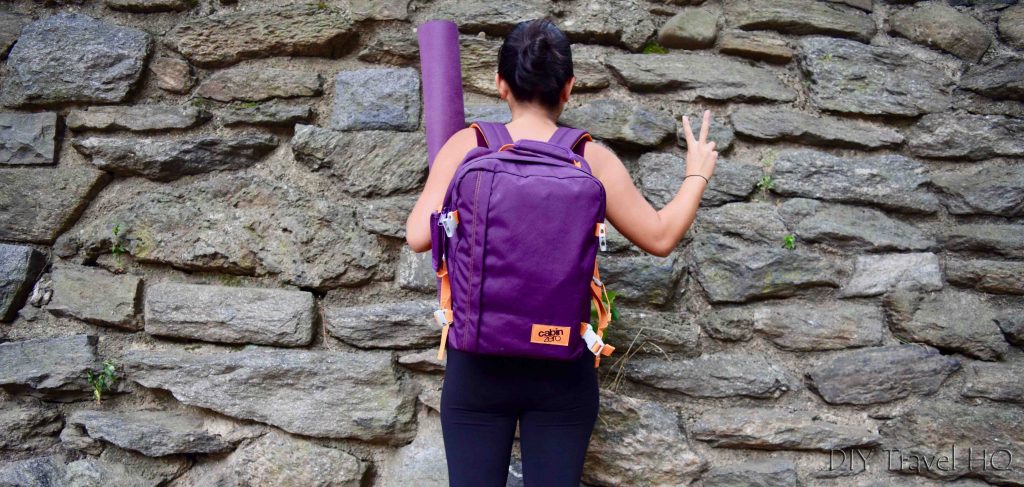 22. Ride a Bicycle
Riding a bike around El Valle de Anton is a great way to get around town and speed up visiting all the attractions. The best news is that most roads are flat and quiet once you get off the main street.
Bicycle Rental at Bodhi Hostel: $2 per hour; $6 half-day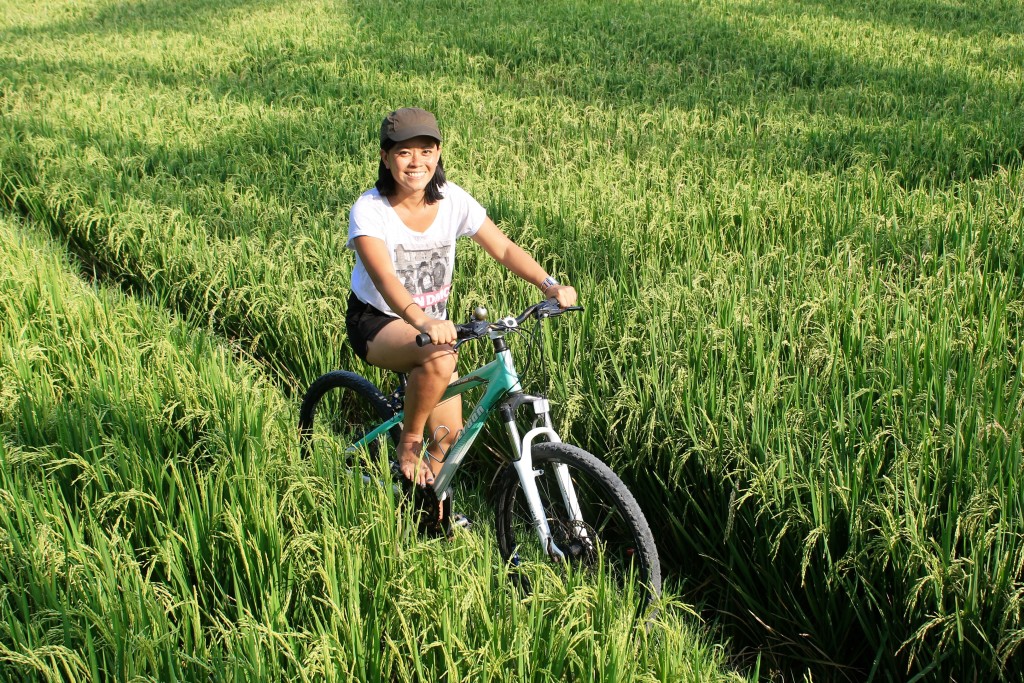 23. Horseback Riding
Horseback riding is another great way to explore El Valle de Anton, Panama. Alquiler de Caballos Mitzila is located near Hotel Campestre, and offers horse riding tours. The most popular excursion is the four hour loop behind Gaital National Park.
Horse Rental Price: $15 for guide/hour; $15 per hour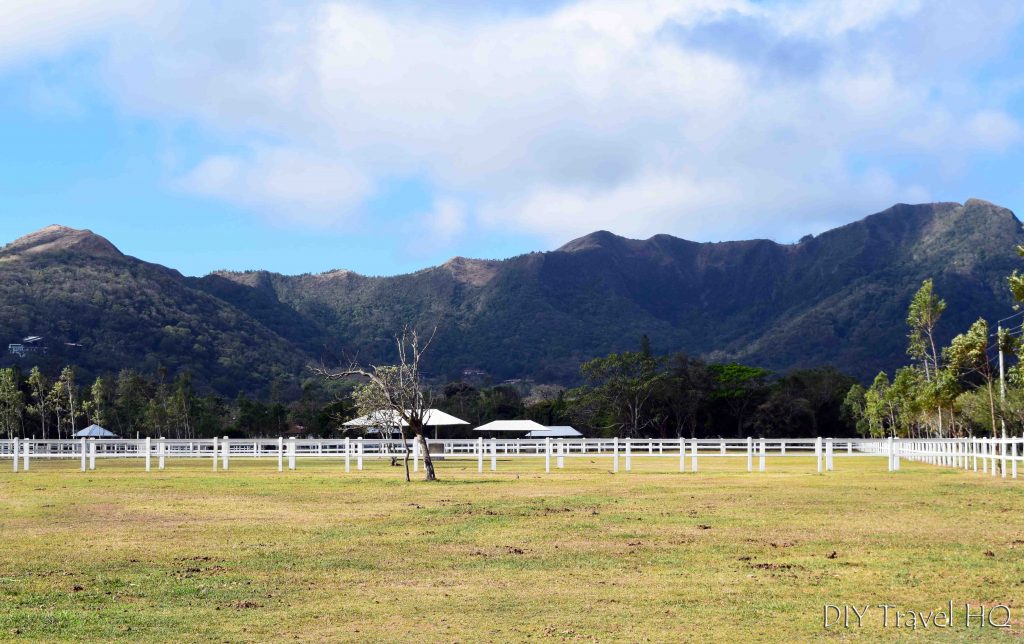 24. ATV Tour
If you prefer to have four wheels underneath you instead of legs, then get ready to rev your engines on an ATV tour. Surprisingly, there are several different ATV options in El Valle de Anton.
Both ATV providers offer 4 hour tours at similar prices, but Taharraa ATV Tours is $10 cheaper per person and has outstanding online reviews. Customers love going deep into the jungle through multiple streams on the way to Cascada Tavida before returning.
ATV Tour Price: $140 per ATV; $50 per passenger
Tour Times: 8:30 am daily; 1 pm daily December to April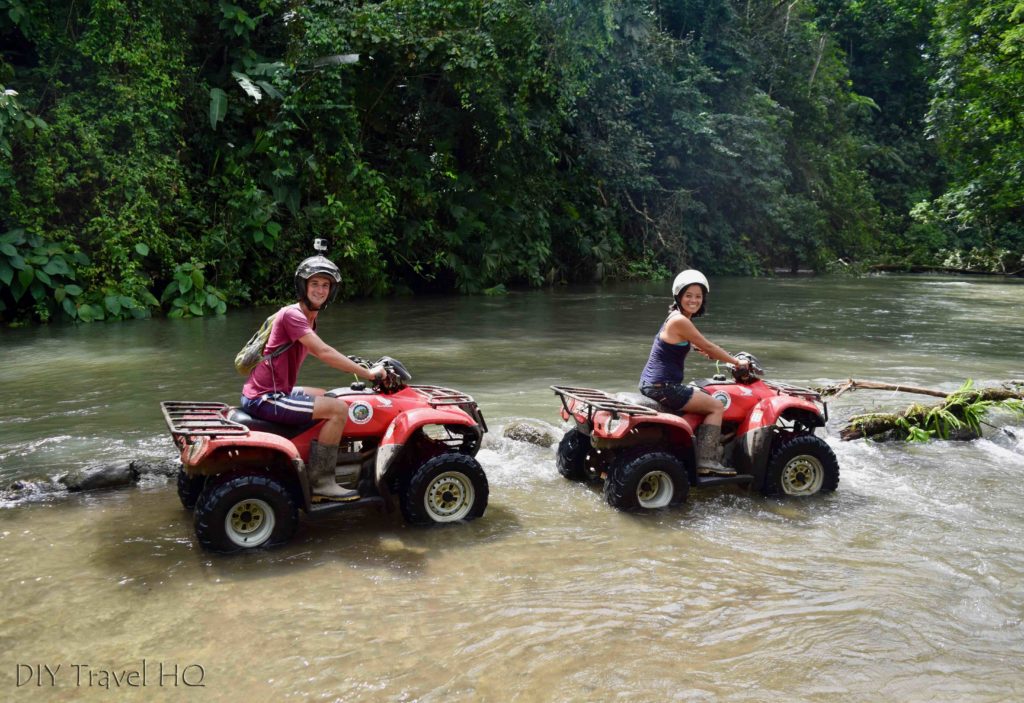 25. Sunday Market
Although the El Valle de Anton market is best on Sunday and swells the town with tourists, it is also open other days of the week.
Expect to find vendors selling produce in one section, and souvenirs for tourists in another. Most items may be found elsewhere in Panama, but El Valle de Anton is a great place to support independent locals. Come prepared to bargain!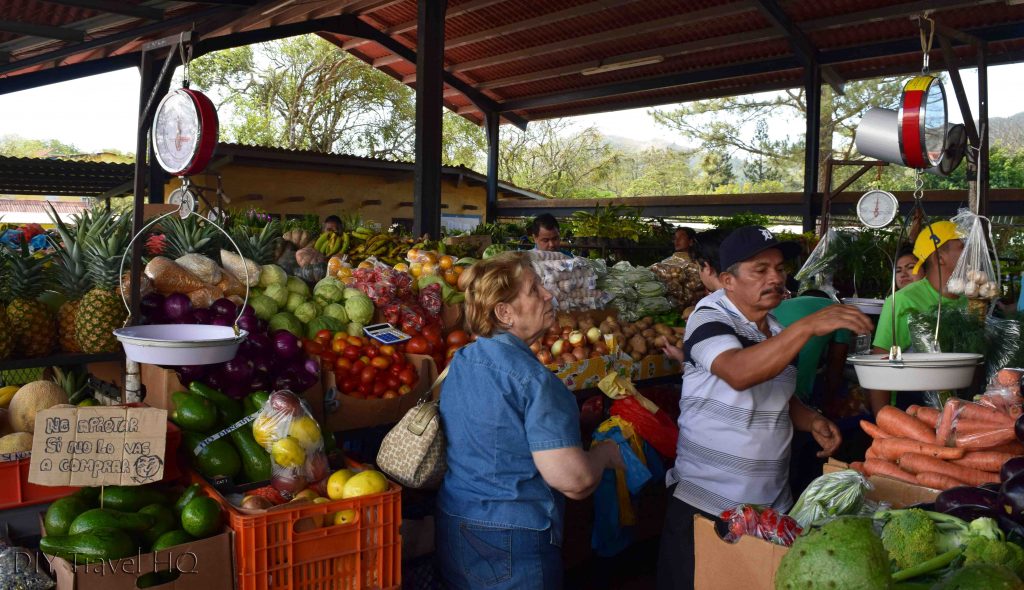 26. Medicinal Plants Tour
Whether you are planning for the end of the world or just want natural remedies for common illnesses, Frank Gruber can teach you the basics. He is an herbalist with over 30 years of experience and specializes in plants found locally in Panama.
27. Panamanian Food Cooking Class
Vacations can be tough eating out all the time, and not having to do any preparation or dishes. If you really need to get back into the kitchen, then try a Panamanian cooking class with Three Sisters Cooking School. Here you can master some of the local dishes you have tried in the restaurants.
Price: $100 for small groups; $50 for groups of 4-12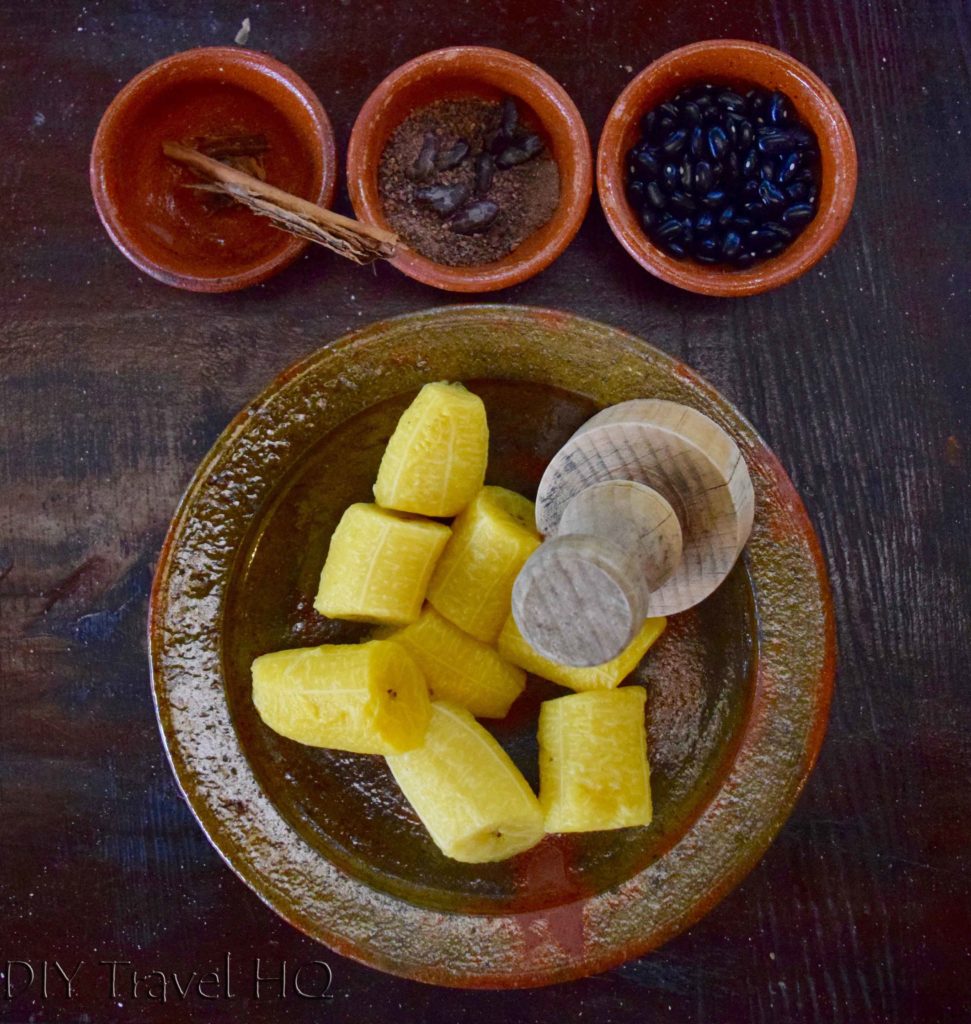 28. Sample Craft Beer
Craters Edge Brewery is the first El Valle de Anton microbrewery, but you need to make an appointment in order to visit since this is run out of the owner's house. Beers on tap may include Golden Frog, Red Frog, and Red Frog with Mango.
Cost: $25 per half gallon pouch
El Valle de Anton Hostels
There are two hostels with $15 dorms near the center of town worth considering. Bodhi Hostel & Lounge has an unacceptable 27 bed dorm, which is why we chose to stay at Windmill Hostel.
Windmill Hostel
Since we were a late walk-in, we also got upgraded to our own fan room for the same price. The 12 bed dorms looked nice as well with curtains, personal outlets, and mesh lockers outside.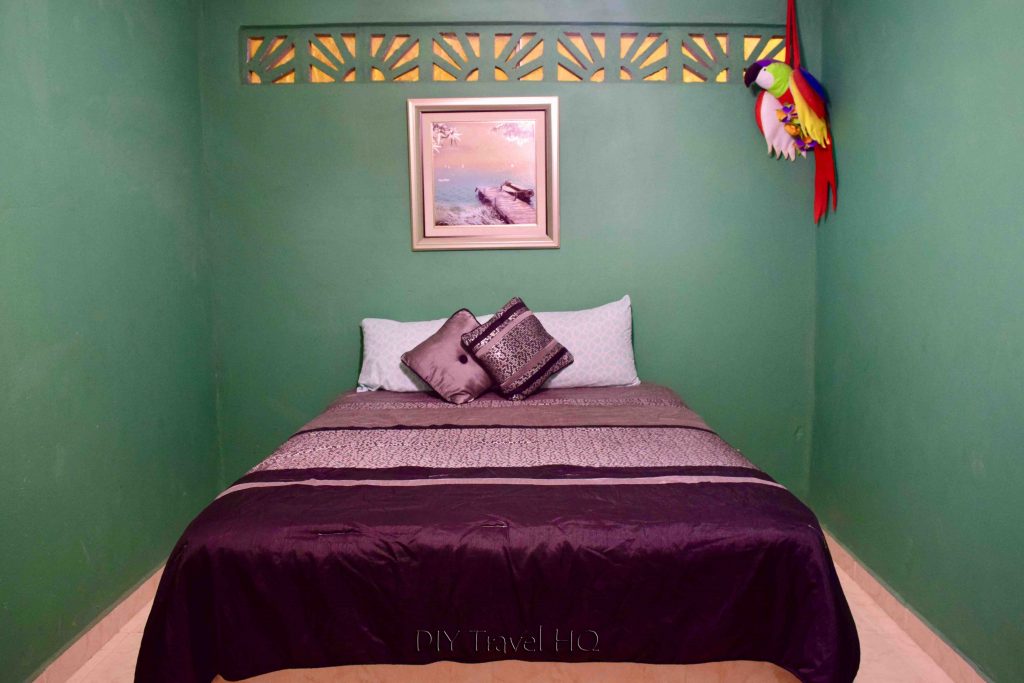 The biggest bonuses were the pool outside, large dual kitchens with complimentary breakfast, and a game room for everyone to enjoy. The game room included ping pong, Foosball, billiards, darts, TV, and other items.
The only downside was the private rooms in the center were loud as you could hear everything through the cinder block openings.

El Valle de Anton Restaurants
If you choose a hostel, then you can grab all your ingredients for cooking from a handful of grocery stores nearby. Otherwise, try Restaurante Tierra y Mar for budget meals that is across from the unmissable Bar Restaurant Pekin.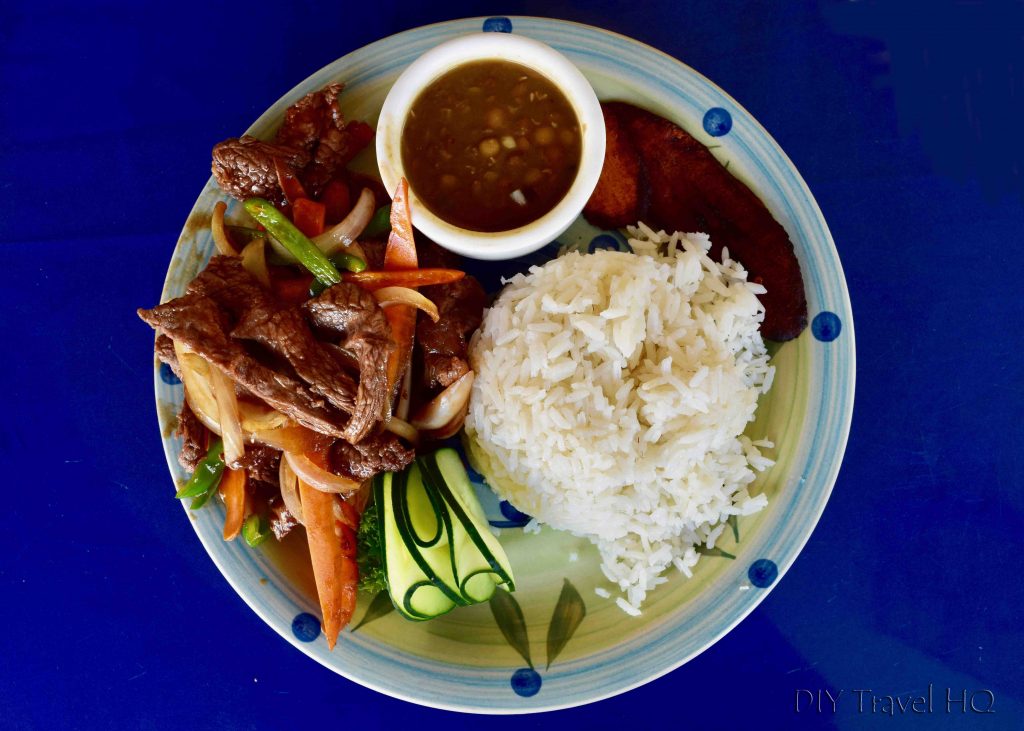 Getting to El Valle de Anton, Panama
El Valle de Anton is best reached from Panama City, but you can take any Panama City bus from the north and get dropped off at Las Uvas on the Panamericana.
From there, you need to transfer to the El Valle de Anton bus that passes the intersection.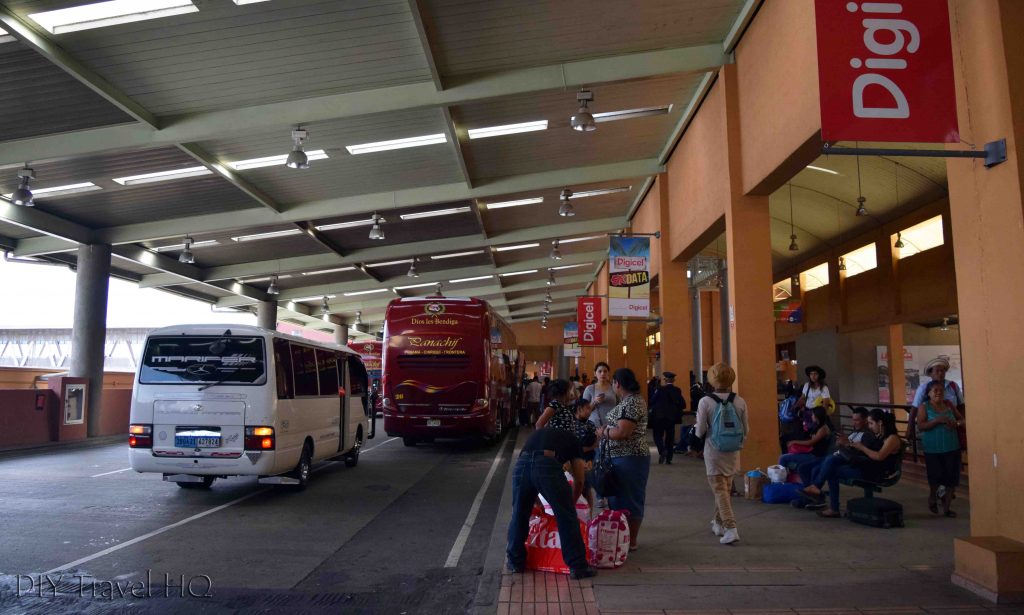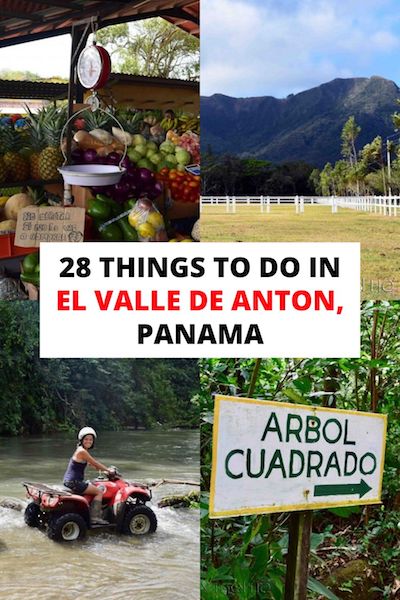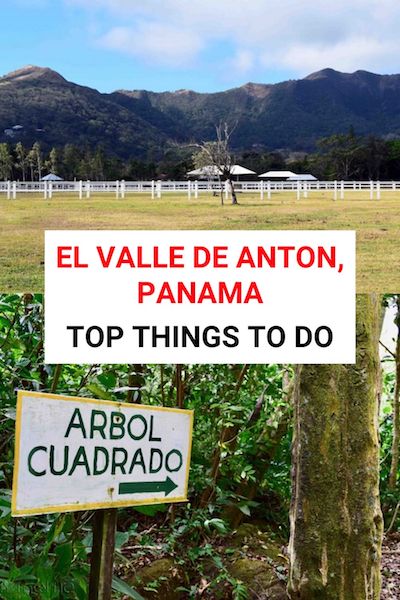 Visited in February 2017
Updated February 2020
Disclaimer: This post contains affiliate links which means that we receive a small commission if you click on a link and purchase something that we've recommended, at no extra cost to you.