There aren't many things to do in Ciego de Avila, a city in Cuba that wasn't much different than the United States in the 19th century. Learn about the history of La Trocha, how to get there & more.
Ciego de Avila History
Before we get into the things to do in Ciego de Avila, let us here at DIY Travel HQ explain a little about the important history in this part of Cuba…
Like countless colonies in the Americas slavery was not only tolerated, but an essential aspect of the economy and lifestyle.
That is why many countries currently have a significant minority of Africans.
Modern day Cuba is comprised of 66% European ancestry, 10% African, and the remaining 25% are mixed. There is virtually no indigenous population as that was largely wiped out soon after Spanish arrival.
Much like the Mason-Dixon Line in the U.S., the La Trocha military line from Jucaro to Moron separated two distinct sections of a country.
In Cuba, the western side was more affluent while the east tended to be more rebellious in an effort to gain equality.
To prevent extensive destruction to crops and infrastructure from unruly islanders, a series of fortifications were built stretching 68 km, the entire width of Cuba. In total, 5,000 people guarded 17 forts that linked the wall that included a parallel railroad for support.
The first War of Independence was in the works for years when Carlos Manuel de Cespedes provided the inspiration to create change.
In an act of protest, and inspired by Lincoln, he freed his own slaves and called for a free Cuba. This included slaves as much as from the Spanish.
Built partially with slave labor, La Trocha withstood the attacks during the First War of Independence from Antonio Maceo.
Despite doubling the number of forts and tripling the guards, the wall was not able to hold off Maceo a second time during the Spanish-Cuban-American War. Although you can still see the train tracks in Ciego proper, all the remaining fortifications are located outside of the city.
Things to do in Ciego de Avila
Since there isn't anything left of La Trocha in Ciego de Avila, you will have to settle for run-of-the-mill attractions.
Most of the accommodation we saw was located southeast of the center so our walking tour will start from there.
The first attraction on the list of things to do in Ciego de Avila is the Plano-Mural de Ciego de Avila. The bronze map marks the founding spot of the city.
One block west is the Teatro Principal, which adds some architectural elegance to a rather uninspiring city.
Heading one block north takes you to Parque Marti.
Overlooking shady Parque Marti is a statue guarding Iglesia Catolico's entrance.
Next door is City Hall, and the Museo de Artes Decorativas on the adjacent corner.
Both this and Museo Provincial Simon Reyes museums rate as the best things to do in Ciego de Avila, but we arrived too late to verify.
However, if they are anything like the remainder of Cuba, save your money.
After you tire of Parque Marti, head down El Boulevard for shopping and Centro Raul Martinez Galeria de Arte Provincial.
The gallery is small, but worth a quick look if in Ciego de Avila.
Located northwest of the city center is Parque de la Ciudad.
The park is only notable as one of the things to do in Ciego de Avila for being reclaimed from a garbage dump.
It now includes a lake, amusement park for kids, restaurants, and modern art dispersed throughout the grounds.
Accommodation in Ciego de Avila
There aren't many touristy things to do in Ciego de Avila so we were not willing to spend more than 15 CUC for the night.
This proved more difficult than expected as people would rather continue to receive no guests than budge to an appropriate price.
We ultimately stayed at Villa Jabon Candado, and took the lower room for 15 CUC.
This is the only Lonely Planet recommended place we stayed, and probably was our worst. The lady who owns the casa was very nice though.
Food & Drink in Ciego de Avila
There are peso stalls scattered around the city, but they tend to close early – that was a pity as you can survive on street food in Cuba for $1.00 a day.
For that reason we decided to try the impressive looking Chinese restaurant complete with a 3-D Great Wall entrance.
The prices were fair, but food was average at best. If you choose to eat here, come prepared to wait an hour to be served.
Portions and value seemed to be better for individual dishes compared to their set meals.
Getting to and from Ciego de Avila
After checking out the things to do in Sancti Spiritus, you will need to take a camion to Ciego de Avila if heading east unless traveling by Viazul.
You need to go to the north side of Terminal Omnibus Provincial on Carretera Central.
The Amarillo may be able to help you out – if you know who that is, check out our guide on how to get around Cuba.
If it is late in the day, there may not be a direct connection to Ciego de Avila.
Instead, you will have to take a camion (5 pesos / $0.20) to Jatibonico, and try to catch an onward camion (15 pesos / $.060) or bus (20 pesos / $0.80) to Ciego de Avila.
Arriving from Camaguey is straightforward if not annoying.
Instead of having a camion (25 pesos / $1.04) at a reasonable time, there is only a 6:30 am departure that runs mostly empty. This departs across the street from the train station.
Leaving Ciego de Avila is best from the camiones station near the train station. Check for times the day before. Regardless, you may still be forced to stop at Jatibonico if heading west.
From there, it is worth walking 1 km west to the Amarillo stand to catch a ride to Sancti Spiritus or further.
The other options are to walk to where the Carretera Central intersects the ring roads.
There is an Amarillo stand 100 meters past this point on the east, but most people choose to wait at the intersection.
It is possible to negotiate a ride with numerous truck drivers turning left from the ring road that are forced to stop, or catch a camion to Camaguey for 20 pesos / $0.80.
Pesos are what the locals use in Cuba's dual currency system – check out our post on the difference between CUC & CUP for more information.
***The Final Word – Only stop at Ciego de Avila if you are forced to as there are no key attractions.***
How many countries can you name that have/had an internal wall?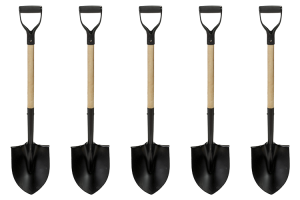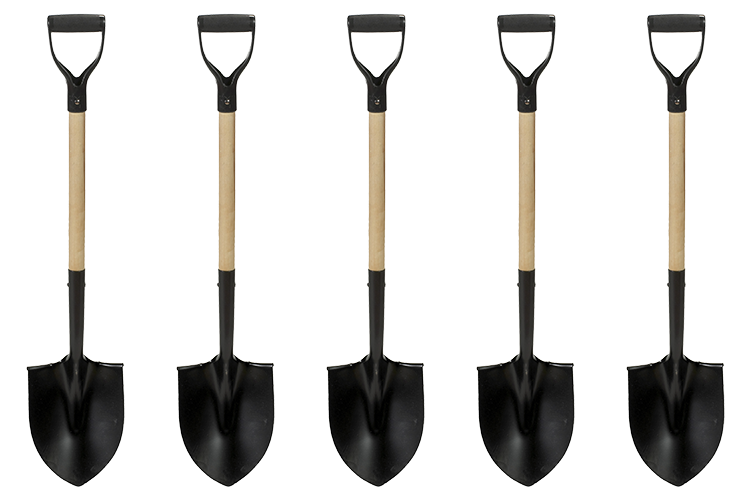 Super easy DIY travel around city centres
Visited June 2016