Square trees do exist! You need to get there fast though as they are quickly returning to their original round shape – Find out how to see the Square Trees of El Valle de Anton for free.
Visiting the Square Trees of El Valle de Anton
Square trees are definitely an oddity, and one we at DIY Travel HQ had to see.
Rumors tell of a whole forest full of square trees, but there are only a handful left today.
Apparently, the trees no longer adhere to their rigid square form once they mature.
When visiting, don't forget your LifeStraw Water Filter Bottle
, our #1 travel accessory!
If I had to take an educated guess, I would bet a farmer originally created boxed trees in hope of reducing wastage when producing mill grade lumber.
Naturally, as you removed the framing to allow growth, the trees returned to their natural round form.
* Don't forget to purchase travel insurance before any trip to Panama. We've been using World Nomads for over 10 years – it's the best-value provider we've found & we've also never had any issues on the few occasions we've had to make a claim.
The reviews on TripAdvisor are not great, but I needed to see these Square Trees of El Valle de Anton for myself.
They are located behind a locked gate at Hotel Campestre, with limited hours so check before visiting.
We were disappointed when we learned they were closed upon our initial arrival after 4 pm since the square trees are far removed from El Valle de Anton.
How to See the Square Trees of El Valle for Free
Knowing that the square tree forest costs $3 to enter, I naturally turned to Maps.me to see if there was a free way to see them due to the bad reviews.
I was not disappointed as the Square Trees of El Valle de Anton were marked on the map along with the trail.
Luckily, there is a road that runs immediately behind the square tree reserve, and provides easy access to sneak in and out without anyone knowing.
You can follow along using GPS, and then cut through the vegetation where the path is closest just before a small stream.
Turn left, cross the bridge, and the square trees are a handful of minutes further on.
Square Trees of El Valle de Anton: Expectations
You definitely need to set your expectations low when you visit the Square Trees of El Valle de Anton.
There are only a few, and it is tough to see them without signs indicating their presence.
If you want to take pictures, your best bet is to grab two sticks to make a cross to show that the tree is indeed square.
You can then continue on the loop trail, or return the secret way.
El Valle de Anton Things to Do
Hopefully you didn't come for the Square Trees of El Valle de Anton, and wanted to enjoy some of the other things to do.
The next best thing to do is to hike to the top of the Sleeping Indian Girl, whose lying down body forms the contours of the mountain ridge.
Perhaps the view from the top is great, but we decided the best use of our time was to see her from a distance.
The best views are from a hill near the El Valle de Anton's square trees, but we caught a good glimpse of her resting from a horse farm just off the main road on Calle El Ciclo.
Sundays also bring a bit of excitement to dull El Valle de Anton with the weekly market.
This is the only time we saw the town bustling as veggies were sold alongside souvenirs for tourists.
El Valle de Anton Hostels
There are two hostels with $15 dorms near the center of town worth considering.
Bodhi Hostel & Lounge has an unacceptable 27 bed dorm, which is why we chose to stay at Windmill Hostel.
Since we were a late walk-in, we also got upgraded to our own fan room for the same price.
The 12 bed dorms looked nice as well with curtains and personal outlets, and mesh lockers outside.
The biggest bonuses were the pool outside, large dual kitchens with complimentary breakfast, and a game room for everyone to enjoy.
The game room included ping pong, Foosball, billiards, darts, TV, and other items.
The only downside was the private rooms in the center were loud as you could hear everything through the cinder block openings.

El Valle de Anton Restaurants
If you choose a hostel, then you can grab all your ingredients for cooking from a handful of grocery stores nearby.
Otherwise, try Restaurante Tierra y Mar for budget meals, across from the unmissable Bar Restaurant Pekin.
Getting to El Valle de Anton, Panama
El Valle de Anton is best reached from Panama City, but you can take any Panama City bus from the north and get dropped off at Las Uvas on the Panamericana.
From there, you need to transfer to the El Valle de Anton bus that passes the intersection.
Did you enjoy reading Square Trees of El Valle de Anton, Panama?
Pin it and help others find it too!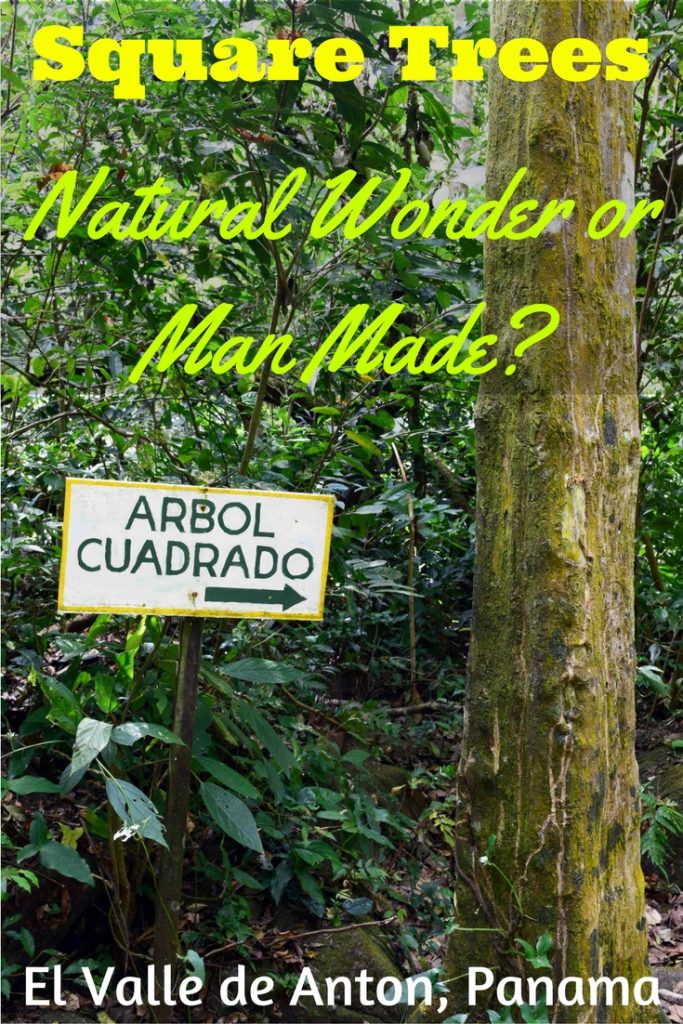 [put_wpgm id=278]
***The Final Word – El Valle de Anton isn't worth visiting if you are short on time or money, but the pleasant temperature and sunshine can distract you for a few days.***
What is your minimum TripAdvisor rating that you will consider actually visiting?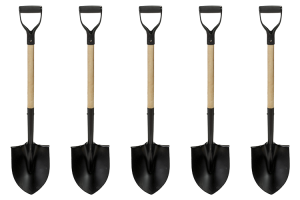 Super easy DIY travel around city centers
Visited in February 2017
* This post contains affiliate links. DIY Travel HQ stands behind each product we advertise, and we make sure it fits our independent travel niche. Clicking on the link costs you nothing extra, but we earn a small commission. We appreciate your continued interest in our blog!