Square trees do exist, but you need to get there fast as they are quickly returning to their traditional round shape! Find out how to see the El Valle de Anton arboles cuadrados for free.
Square Trees of El Valle de Anton
Square trees in Panama are definitely an oddity, and one we at DIY Travel HQ had to see for ourselves.
Rumors tell of a whole forest full of square trees in El Valle de Anton, but there are only a handful left today. Apparently, the trees no longer adhere to their rigid square form once they mature.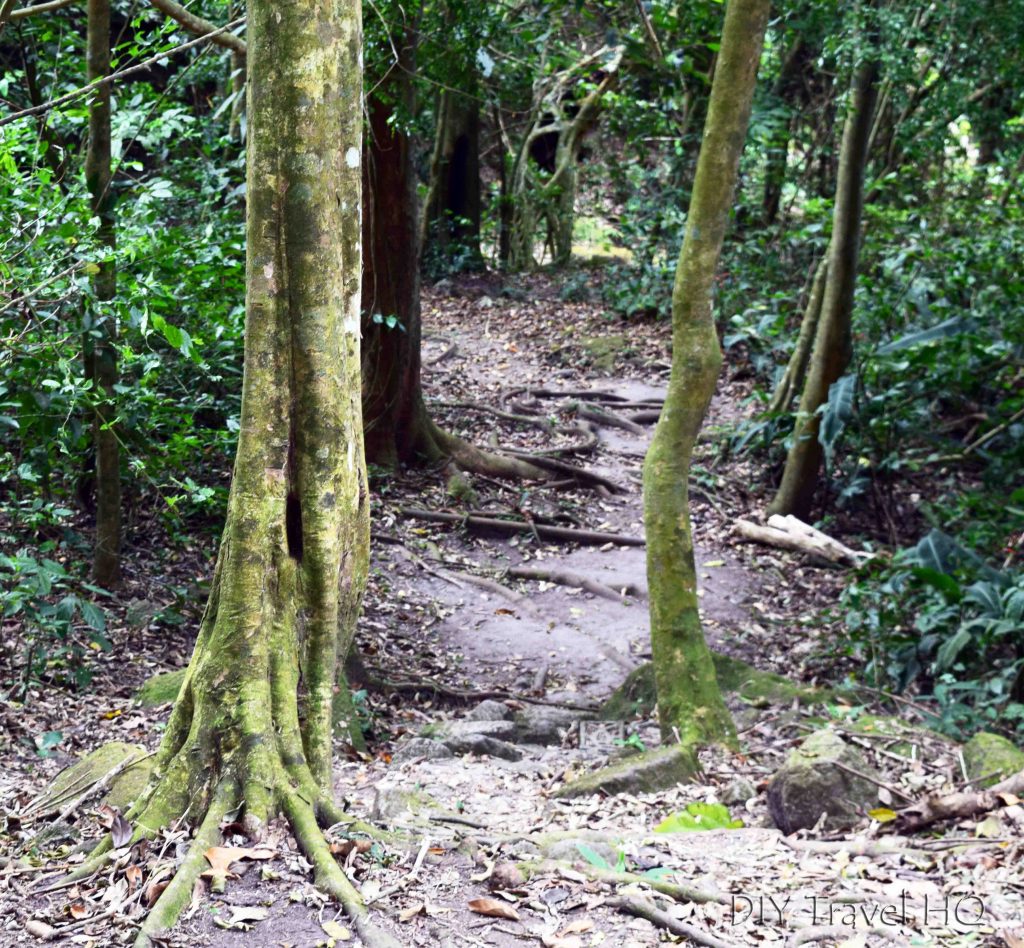 If I had to take an educated guess, I would bet a farmer originally created boxed trees in hope of reducing wastage when producing mill grade lumber.
Naturally, as they removed the framing to allow growth, the trees returned to their natural round form.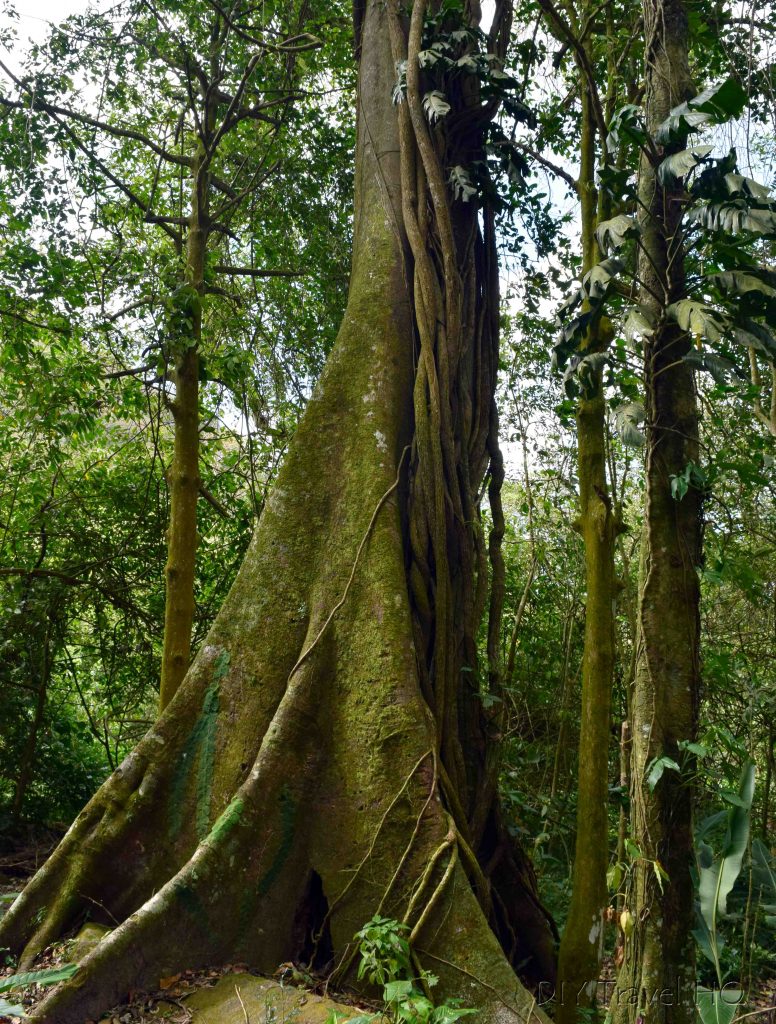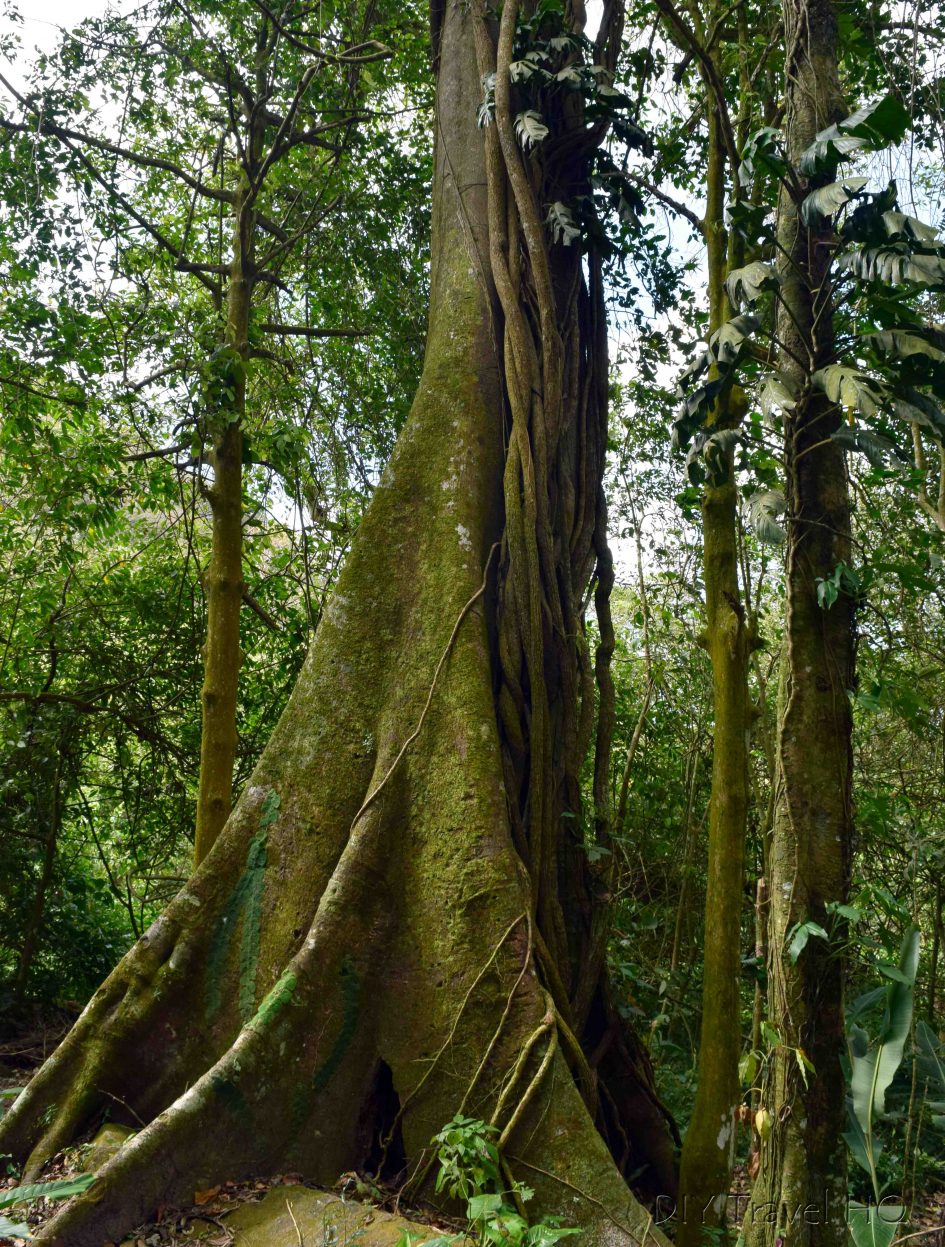 We recommend purchasing travel insurance before any trip to Panama, especially if you plan on doing any hiking.
We've been using World Nomads for over 10 years. It's the best-value provider we've found, but there are other important things to consider. Check out our post and find out which of our claims were successful or denied.
Sendero Natural Arboles Cuadrado
The reviews online for Sendero Natural Arboles Cuadrado are not great, but I needed to see the El Valle de Anton square trees for myself. The family friendly nature trail is located at Hotel Campestre behind a locked gate.
At the time of our visit, the Arboles Cuadrado Nature Trail had limited hours. You could imagine how disappointed we were when we learned the trail closed at 4 pm and we were 15 minutes too late.
Try to check operating hours with Hotel Campestre before visiting since the Arboles Cuadrados are a 30 minute walk from El Valle de Anton, Panama.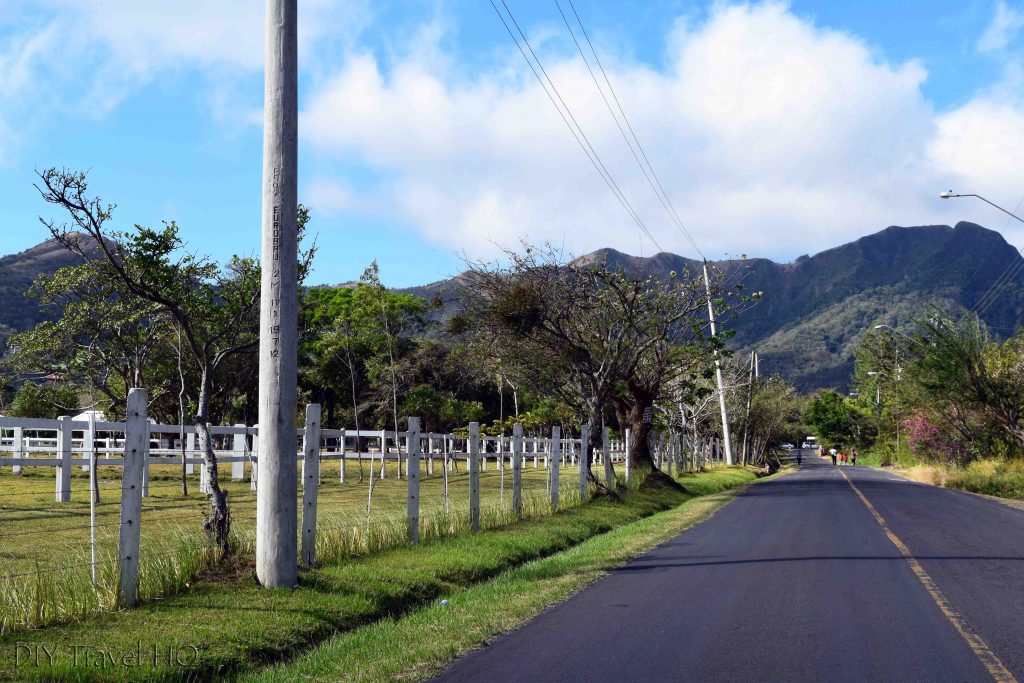 Although square trees are the highlight on the 1.6 km loop trail through Panamanian rain forest, it is also possible to spot birds, butterflies, the Panamanian golden frog, and maybe even sloths.
In 2019, the El Valle Amphibian Conservation Center Foundation (EVACC) started managing the trail to protect the endangered amphibian.
Find more inspiration in one of the Panama guide books below!
Top 12 Places to Visit in Panama
Panama is a country of many faces & places, from the indigenous islanders to the mestizos of the cities – find out the most popular Panama tourist attractions to meet locals & fellow travellers alike!
Read more
How to See the El Valle de Anton Square Trees for Free
It was disappointing to learn that we could not enter the nature trail despite several hours of daylight left, but we weren't going to let that stop us. We naturally turned to Maps.me to see if there was another way to see them.
Maps.me did not disappoint as the square trees of El Valle de Anton were marked on the map along with the trail. We had found our way into the square tree forest, and for free!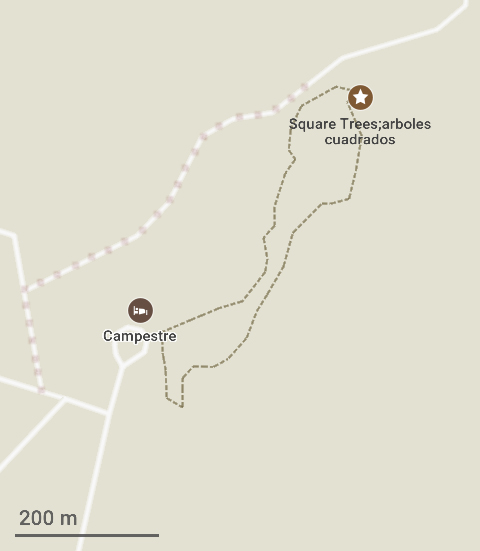 Luckily, there is a road that runs immediately behind the square tree reserve, and provides easy access to sneak in and out without anyone knowing.
You can follow along using GPS, and then cut through the vegetation where the path is closest to the road just before a small stream. Turn left on the trail, cross the bridge, and the square trees are a handful of minutes further on.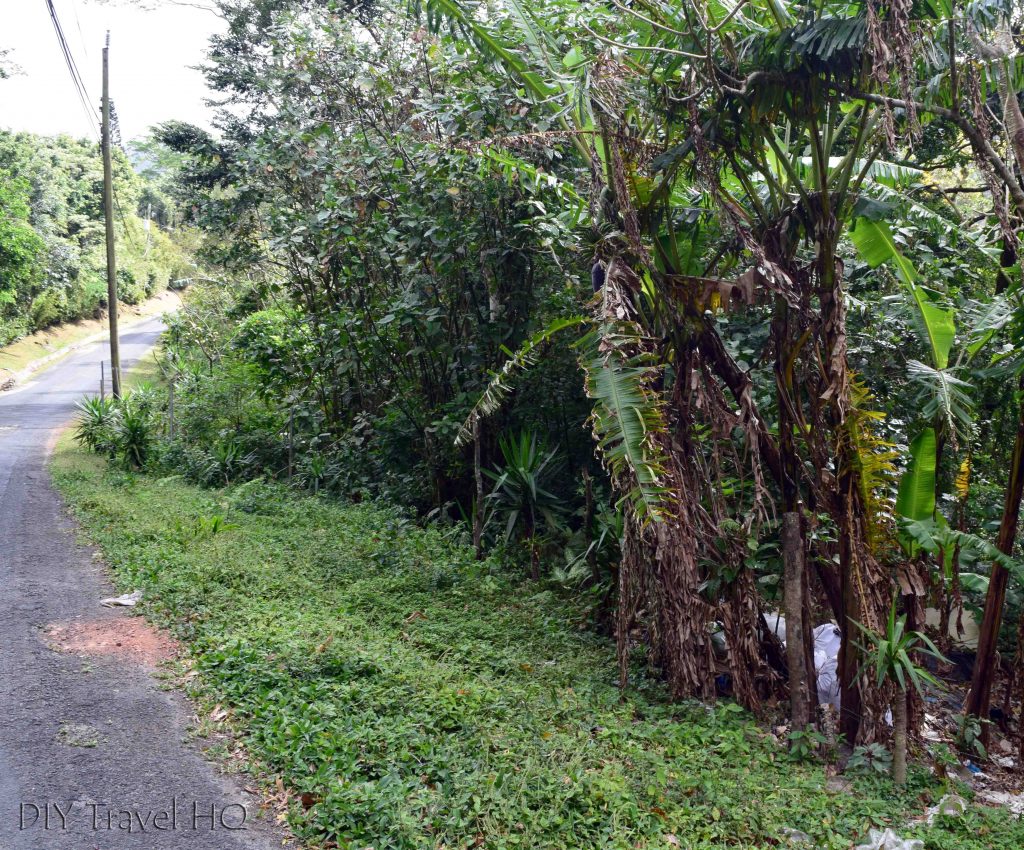 El Valle de Anton Arboles Cuadrados Expectations
You definitely need to set your expectations low when you visit the Square Trees of El Valle de Anton. There are only a few left, and it is tough to see them without signs indicating their presence.
If you want to take pictures, your best bet is to grab two sticks to make a cross to show that the tree is indeed square. You can then continue on the loop trail, or return the secret way.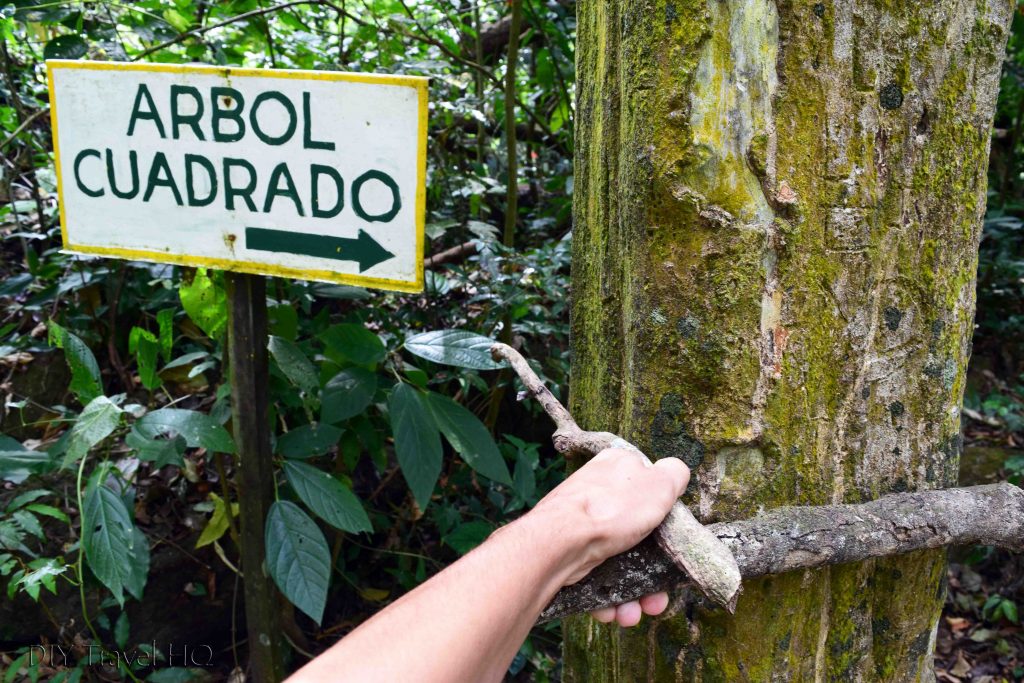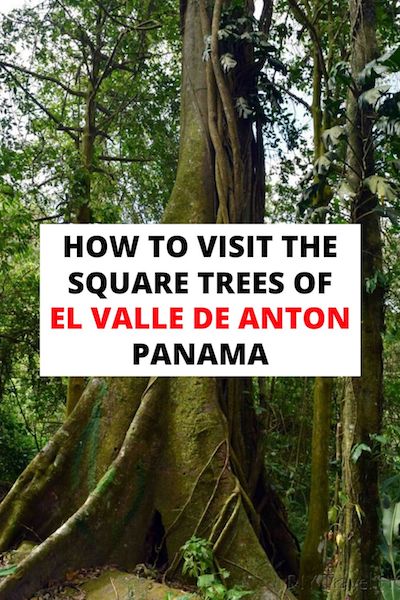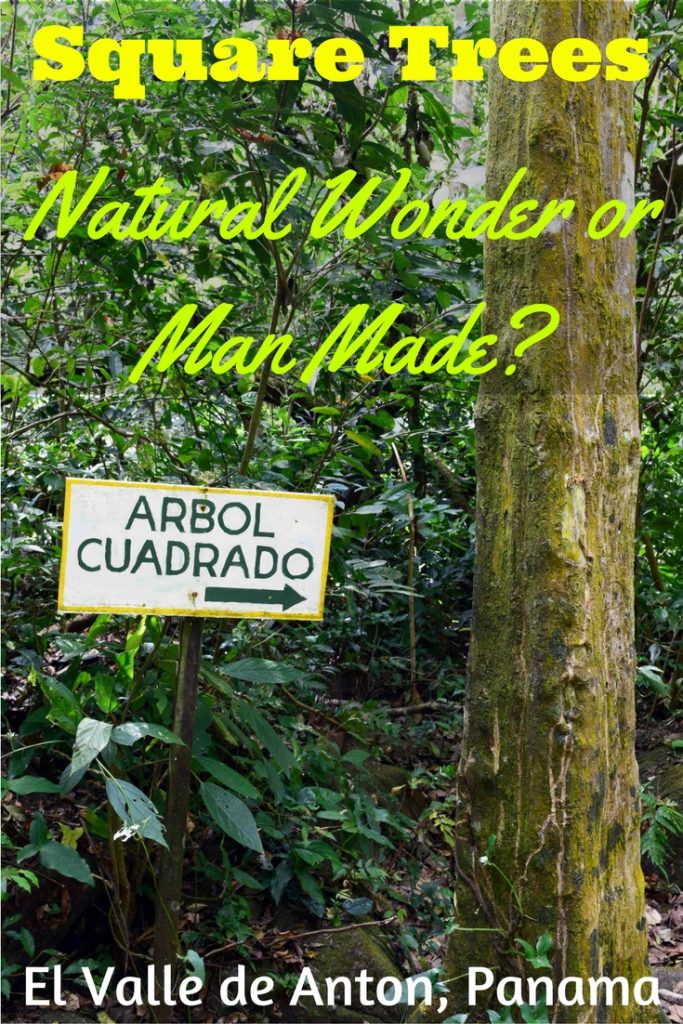 ***The Final Word – El Valle de Anton isn't worth visiting if you are short on time or money, but the pleasant temperature and sunshine can distract you for a few days.***
What is your minimum TripAdvisor rating that you will consider actually visiting?
Visited in February 2017
Updated February 2020
Disclaimer: This post contains affiliate links which means that we receive a small commission if you click on a link and purchase something that we've recommended, at no extra cost to you.