Sendero Los Quetzales is not only a nice hike through cloud forest in Volcan Baru National Park, but the only place we were lucky enough to spot a Resplendent Quetzal in Central America!
Sendero Los Quetzales
The Sendero Los Quetzales, Panama trail links Boquete and Cerro Punta in Panama, and can be hiked in either direction. It's one of the best things to do in Boquete.
It is then possible to take public transportation to either David, or your starting point to retrieve your backpack and stay the night.
If going this route, we recommend starting the hike from the Cerro Punta side since it is 800 meters higher in elevation, and gets you into the Resplendent Quetzal's habitat earlier in the morning.
Although Panama is a very safe country to travel in, we recommend purchasing travel insurance before any trip. We've been using World Nomads in our travels through 80+ countries over the past 12 years. It's the best-value provider we've found in terms of price and coverage and we haven't had any issues when we've had to make (fortunately) minor claims.
For more details check out our World Nomads review here.
Get a quote for travel insurance now
Another option that we chose was to base ourselves in Boquete and hike the quetzal trail as a day trip.
We ventured roughly half-way to Mirador Las Rocas before returning.
This allowed us to keep our accommodation at El Machicho, start early, and see the best aspects of the Volcan Baru National Park trail before returning to Boquete.
If you are lucky, then you will get to hear and see the elusive Resplendent Quetzal.
Check hostel prices in Boquete now
Where to Find a Resplendent Quetzal
Besides hearing wonderful things about the hike in Volcan Baru National Park, one of our top priorities was to finally spot a Resplendent Quetzal in the wild.
They inhabit cloud forests from Southern Mexico down to Panama, and are very difficult to spot even though they are relatively large for a bird.
Bring along a pair of binoculars
to greatly increase your chances.
Despite having brilliant colored feathers, Resplendent Quetzals hide perfectly in the shadows of a cloud forest.
Their plumage only glistens in direct sunlight, making them difficult to see if they are not flying between branches.
Your best bet is to listen for their call, which sounds like a whimpering dog.
Although we heard the Resplendent Quetzal bird call several places during our hike, the most abundant and frequent was at Mirador Las Rocas.
This is where we saw three, and groups before us saw four.
It is important to remember that they like higher elevations with cooler temperatures.
Besides listening for Resplendent Quetzales, your next best bet is to ask anyone you pass if and where they saw any of the mythical birds.
If we didn't know where to look or what to listen for, we would have walked right past the area several Resplendent Quatzales were hanging out.
They have to blend into their surroundings to protect themselves from birds of prey, since their skin is very delicate.
In case you were wondering, we often get asked what camera we use. All the photos in this post were taken on a Nikon D3300 DSLR though we really wish we had zoom lens with us too!
Sendero Los Quetzales or Pipeline Trail
Hiking in Volcan Baru National is one of the highlights of Panama.
If your main priority for hiking around Boquete is to spot a Resplendent Quetzal, then you have two popular trails.
You can choose between the public Sendero Los Quetzales trail ($5) and private Pipeline Trail ($3).
We have read reports of sightings for both on TripAdvisor, but we chose to go with the better hike knowing that our chances of spotting a Resplendent Quetzal was around 25% without a guide.
We wanted a longer and more scenic hike than the 3 km the Pipeline Trail offered.
Sendero Los Quetzales Trail
Even if you don't spot a Resplendent Quetzal, you will still enjoy this trail.
After being dropped off by the shuttle bus, sign in with the Volcan Baru National Park rangers and pay the entrance fee.
We should mention that it's best to keep all you cash in a money belt with RFID blocking
at all times on the trails.
The price for foreigners is $5, but students can enter for $3 (possibly even without a student card present).
From there, it seems like a never ending 6 km hike since there is a stretch in the middle where you don't make any 'progress' despite walking a kilometer or two.
There are discrepancies on where the trail starts and ends so don't be surprised to find several signs indicating 3 km left in the middle.
The real distance ranges from 8-10 km each direction.
Try to start early and budget at least 4-6 hours with transportation.
From the Alto Chiquero Ranger Station it is roughly a kilometer to the real start of the trail.
The beginning of the hike takes you along a gravel road lined with pastures filled with sheep.
Shortly after crossing a wooden bridge with a scenic stream running underneath, the trail through the cloud forest branches off to the left.
The trail is well maintained for Central American standards.
Although there is almost constant moisture in the air, the staff at Volcan Baru National Park try to elevate you off the ground by providing stumps to walk on instead of mud.
The trail is easy to follow so you don't have to hire a guide, unless you want to increase your odds of finding a Resplendent Quetzal like we did at Curi Cancha in Costa Rica.
With the exception of one stream, all the waterways have bridges.
The most impressive was the swing bridge spanning the Rio Caldera.
We arrived late in the morning so there wasn't a lot of wildlife roaming around, but the park rangers that we talked to later in the day did say they had a lot of the same animals we saw in Corcovado National Park.
The animals are just a lot more difficult to spot since the area is not as well protected from poachers.
What we did find were a series of little birds along the way, and the elusive Quetzal itself!
After crossing the small creek without a bridge, the elevation begins to change.
If you aren't in shape, then you will definitely feel the strain in your legs for the next day or two.
For everyone else, it is only 30 to 60 minutes climbing before it levels off again.
That is a small price to pay to possibly spot a Resplendent Quetzal in the wild.
I ventured to the end of the trail, but there isn't much to see past Mirador Las Rocas.
Consider using this as your turn around location.
The lookout doesn't compare to the view you get from the top of Volcano Baru at sunrise after hiking all night but it is still worth a quick look.
Hiking Volcan Baru Without a Guide
Hiking Volcan Baru without a guide in Boquete, Panama isn't tough but it does require some advance planning. Find out all the details to enjoy a beautiful sunrise overlooking both the Atlantic and Pacific oceans
Read more
What to Pack
The best aspect to hiking Sendero Los Quetzales is that you don't have to bring much along for a day hike.
Remember to bring at least 1L of water per person, or fill up your LifeStraw
along the waterways closer to the Alto Chiquero trail head.
Packing a lunch and snacks in an anti-theft daypack
is also vital since you never know how long it will take you to finish the trail.
There are a few places with exposed picnic tables along the way, and a large pavilion at Mirador Las Rocas that you can enjoy.
We recommend the latter so you can listen for Resplendent Quetzales while you eat.
Rain gear is also crucial for an enjoyable visit to Volcan Baru National Park as the weather is unpredictable.
Plan on at least a rain jacket or rain poncho
and then protective bags for your electronics as well such as a dry bag
.
How to Get to Sendero Los Quetzales
There are two ways to reach Sendero Los Quetzales. You can either take a taxi, or catch a bus (yellow van) just north of the central park for $3 to the ranger's station.
The last scheduled return bus is at 4 pm, but even this is not guaranteed as there is little reason for drivers to go all the way to the ranger station.
The alternative is to walk down to the main road Via Boquete where buses are more frequent.
Consider visiting The Lost Waterfalls trail ($7) nearby if you want to make a complete day out of the region.
Know Before You Go
Location: Sendero Los Quetzales is northwest of Boquete, Panama and near The Lost Waterfalls
Price: $5 entrance fee, $3 for students
Duration: 4-8 hours
Attractions: Resplendent Quetzal, cloud forest
What to Bring: Rain gear, water, food, closed shoes, and binoculars if possible
Transportation: Taxi or $3 bus (yellow van) from Boquete to the ranger station
Read TripAdvisor reviews here.
Did you enjoy reading Sendero Los Quetzales: Hiking the Quetzal Trail?
Pin it and help others find it too!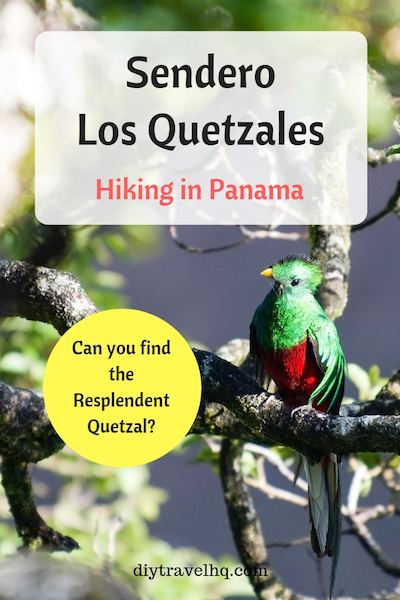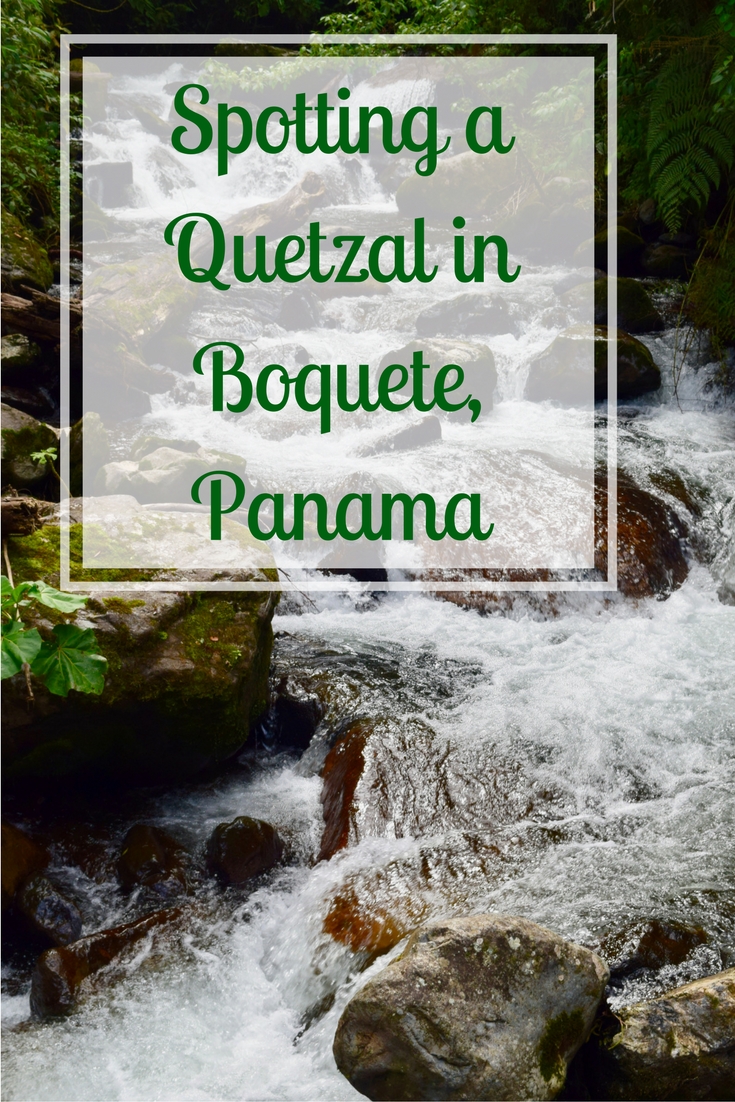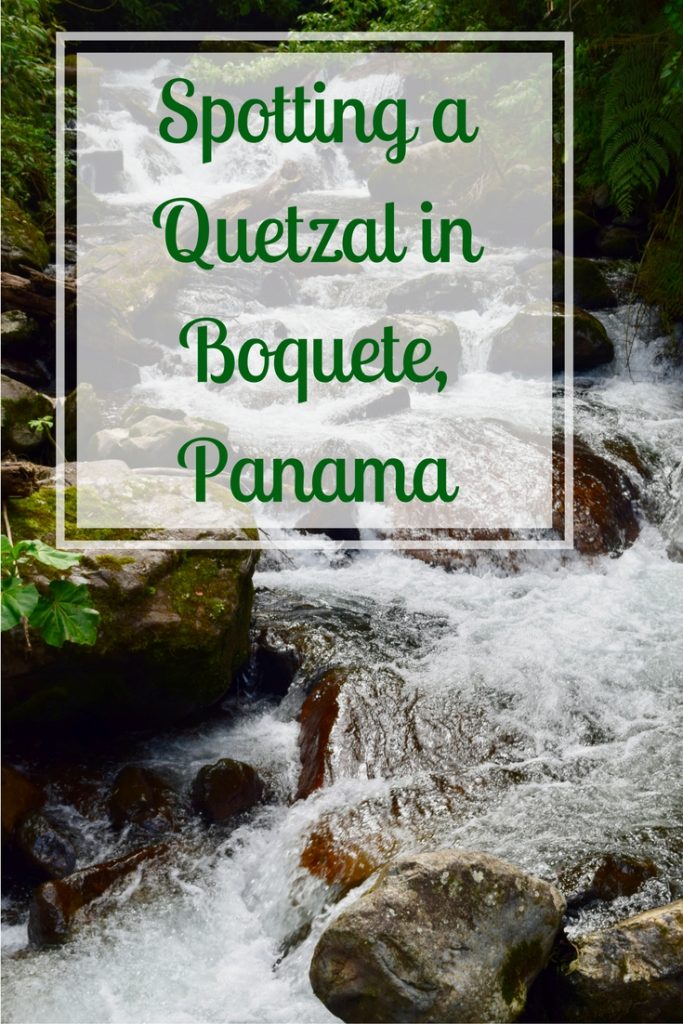 [put_wpgm id=243]
***The Final Word – Do your research into what a Resplendent Quetzal sounds like to increase your chances of spotting them.***
Which hikes did you decide to hike around Boquete, Panama?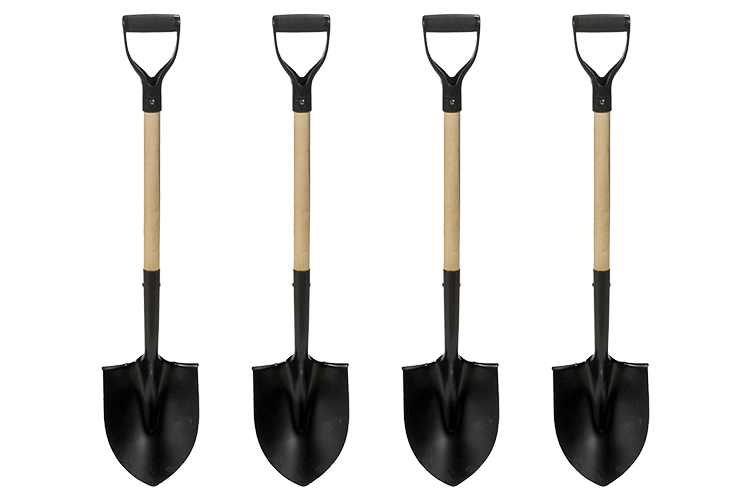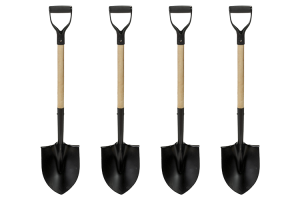 Easy DIY travel outside city centres using local transport
* This post contains affiliate links, which means that we receive a small commission if you click on a link & purchase something that we have recommended, at no extra cost to you.
Visited in February 2017