The beautiful natural pools of central Guatemala are fast becoming the must-see hotspot in Guatemala – find out how to visit Semuc Champey without a tour & why it's definitely worth the trip!
Visiting Semuc Champey Without a Tour
Semuc Champey is undoubtedly one of the top destinations to visit in Guatemala – whether you are an independent traveller, package tourist or someone in between.
* Don't forget to purchase travel insurance before any trip to Guatemala. We've been using World Nomads for over 10 years – it's the best-value provider we've found but there are important things to consider. Check out our post & find out which of our claims were successful or denied.
It's easy to visit Semuc Champey without a tour – as long as you have the stamina for the long & arduous road to Semuc Champey!
It closes at 4 pm so don't feel rushed, and enjoy your relaxing soak in the pools.
It is well deserved after the journey and tackling the candlelit adventure tour at Kanba Caves.
Guatamala is notorious for tourists being robbed on remote hiking trails.
Although the potential still exists, Semuc Champey is patrolled by a division of the military and local police.
They are stationed at the mirador, along the pools, and make the rounds on the paths as well – this is not to be confused with the lost Mayan city of El Mirador in Peten which you can also hike independently.
At the Semuc Champey entrance, pay the Q50 / $6.85 admission fee and log your name in the guestbook.
Once you get there the hardest part of visiting Semuc Champey without a tour is over!
We recommend Lonely Planet's Guatemala Travel Guide
to help you plan your trip.
Semuc Champey: Hike to the Mirador
Continue along the path for 50 meters before deciding whether to tackle the mirador hike, or head straight to the pools.
We here at DIY Travel HQ recommend visiting the mirador first.
Not only will you want to take a dip after the semi-grueling climb, but you also won't feel rushed to leave the pools. Either way, the mirador is 100% worth the effort.
The climb to the mirador takes approximately 30 minutes. Not only is it easy to visit Semuc Champey without a tour but there's no need to hire a guide either.
This time is split between wooden and stone stairs. Rarely will you get to walk on a level surface.
You will be surrounded by lush jungle, but virtually no wildlife. Luckily, there aren't even mosquitoes to bother you.
As we reached the wooden mirador platform, we were surprised to see three military and two police personnel.
From the mirador, you can capture Semuc Champey in all her glory.
Pool after pool after pool await you. All you have to do is get down the mountain to enjoy them.
The mirador is roughly in the middle so you have another 20-30 minutes to descend.
Semuc Champey: Pools on a Natural Bridge
Whether they visit Semuc Champey without a tour or with, all tourists come here for a swim in the scenic pools.
However, some leave oblivious to what makes this natural attraction unique.
The pools are formed on a bridge carved out by the Rio Cahabon that flows underneath. Yes, you are actually swimming on top of a raging river!
The only evidence that this is actually occurring is at both ends of the natural bridge that are roped off. You can see just how powerful the river is as it tunnels its way through the rock formations.
Semuc Champey's pools are filled by at least one stream that eventually winds up in Rio Cahabon.
In the process, the turquoise water creates beautiful pools to swim in as they overflow each tier.
Sections receiving less water allow for the growth of vegetation.
The highlight is jumping in, and then swimming from pool to pool.
The pools stretch roughly 300 meters, and in the middle are lockers of all shapes and sizes.
You can either take turns watching your bags, or bring a lock so everyone can play at once.
Very few places provide you this opportunity for free – another reason why it's easy to visit Semuc Champey without a tour, you don't need anyone to watch your stuff while swimming!
There are three main points to enter/exit the pools.
The top section allows a glimpse of the Rio Cahabon disappearing, the middle is the most popular with the nicest pools, and the bottom level is more secluded.
Try all three to see what you like best.
When you are done swimming, take the scenic walk along the river – visiting Semuc Champey without a tour gives you the freedom to do as you like.
From a lookout, it is possible to see the Rio Cahabon emerge from the cave as the water from the pools pour down as a series of waterfalls.
It is just a 5 minute stroll back to the entrance from this lookout.
Semuc Champey Accommodation and Food
There are a few places of accommodation near Semuc Champey, but keep in mind that you are at the mercy of the businesses for all your meals.
Depending on your budget, this may be cost prohibitive. Many people who plan to visit Semuc Champey without a tour choose to stay in Lanquin.
There is a small restaurant at the entrance to Semuc Champey, but meals will be more expensive than in Lanquin. Your best bet is to pack a lunch before arriving, and eat at El Shalom Restaurant when you return.
Local girls also sell chocolate (Q5 for three discs) if you need something to tide you over.
Semuc Champey Transportation
Camionetas, or pick-up trucks, ply the road from Lanquin to Semuc Champey (Q15-Q25 / $2.05-$3.45 depending on your negotiating skill).
In order to visit Semuc Champey without a tour, it is best to leave no later than 9 am as transportation will become increasingly difficult and time consuming thereafter.
Plan on being in the parking lot shortly before 4 pm to guarantee a ride back to Lanquin.
That's it from us! Interested in starting your own travel blog? See How You Can Set Up a WordPress Blog in 15 Minutes at Bluehost.com
Know Before You Go
Semuc Champey Entrance Fee: Q50 / $6.85
Pick-up truck from Lanquin to Semuc Champey: Q15 – Q25 / $2.05 – $3.45
Do you need a guide? NO!
***The Final Word – With patience & an adventurous spirit, it's easy to visit Semuc Champey without a tour from Lanquin! ***
What is your favorite series of pools you have visited?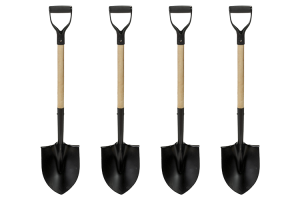 Easy DIY travel outside city centres using public transport
Visited in July 2016
Disclaimer: This post contains affiliate links which means that we receive a small commission if you click on a link & purchase something that we've recommended – at no extra cost to you. This helps us to keep our site running so we can continue to provide free content. Thank you for your support!