The Rio Dulce, Guatemala boat tour to Livingston is the reason why most tourists visit the region – find out when they depart, prices & what attractions you see along the way.
Rio Dulce, Guatemala: Boat Tour Attractions
Rio Dulce, Guatemala boat tours take in five attractions on the water before arriving in Livingston which is on the border with Belize:
swinging by Castillo de San Felipe
witnessing nesting cormorants and pelicans
floating past a garden of water lilies
stopping at a hot spring on the banks of El Golfete
zipping through a gorge on the way to Livingston
Let us here at DIY Travel HQ take a look at each attraction in a little more detail…
* Don't forget to purchase travel insurance before any trip to Guatemala. We've been using World Nomads for over 10 years – it's the best-value provider we've found but there are important things to consider. Check out our post & find out which of our claims were successful or denied.
#1. Castillo de San Felipe
The San Felipe fort was originally constructed in 1652 to defend the Izabal Lake against pirates. It was then converted into a prison when buccaneers ceased to exist.
It now the main tourist attraction in the area.
You can get there by microbus, but we feel it is best viewed from the water such as on the Rio Dulce boat tour.
If you are doing a day trip on the Rio Dulce, Guatemala boat tour, consider getting dropped off there and walking back.
Admission is Q20 / $2.75 but they have a free park that you can enjoy as well.
We recommend Lonely Planet's Guatemala Travel Guide
to help you plan your trip.
#2. Nesting Cormorants and Pelicans
After passing underneath the Rio Dulce, Guatemala bridge the next 'stop' consists of slowing the boat down and observing nesting cormorants and pelicans.
You can see new hatchlings all the way up to full-grown birds weighing down the mangrove branches.
One of the nicer sections of El Golfete is Water Lily Garden.
It is a small enclave of water lilies with a lake house on the shore.
Your first clue that you have arrived will be a handful of young local girls paddling canoes towards you.
They hope to sell turtle shell products.
#4. El Golfete Hot Springs
A short distance away is El Golfete Hot Springs.
We originally didn't know what the attraction was since a sign advertised a tour to a cave. We assumed we were there to see that since we had only had 15 minutes.
Sadly, the real attraction was a hot spring on the banks of El Golfete.
There is an extended pier to the left of the dock that runs parallel to the hot water. If you look close enough, you can see the steam rising.
These hot springs had nothing compared to the hot spring waterfall at Finca El Paraiso, which can be visited on a day trip from Rio Dulce, Guatemala.
#5. Rio Dulce, Guatemala Gorge
The first half of the tour is through El Golfete, and the sides of the lake are kilometers away.
It isn't until you reach Rio Dulce Gorge that the walls close in, and get steeper.
Aside from the attractions, this is the nicest stretch of the Rio Dulce boat tour as you zip along to Livingston.
Rio Dulce, Guatemala: Boat Tour Times and Prices
Colectivo boats depart both Rio Dulce Town and Livingston at 9:30 am and 2:30 pm.
One way is Q125 / $17.20 and same day return is Q200 / $27.50.
The trip takes 90 minutes for the complete tour, and only 45 minutes if there are no new passengers.
Hopefully you will not have to do the tour twice.
Boats in Rio Dulce Town can be caught underneath the northwest side of the bridge, and by the main park in Livingston.
We listed it as one of the places to visit in Guatemala but Rio Dulce isn't worth a visit unless you have an extended stay in the country.
Rio Dulce, Guatemala: Accommodation on the Water
Near both Rio Dulce Town and Livingston, it is possible to stay on remote properties on the water.
Most appear to have a deck to lounge on, or jump off.
The colectivo boat can pick or drop you off at any of them along the way with advance notice.
That's it from us! Interested in starting your own travel blog? See How You Can Set Up a WordPress Blog in 15 Minutes at Bluehost.com
***The Final Word – Unless you are using Livingston for transportation to Belize or Honduras, we don't find the Rio Dulce, Guatemala boat tour to be good value ***
Have you been on any boat tours in Guatemala?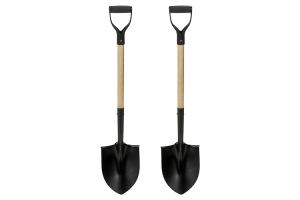 Not recommended DIY travel; take a tour instead
Visited in July 2016
* This post contains affiliate links, which means that we receive a small commission if you click on a link & purchase something that we have recommended – at no extra cost to you. This helps us to keep our site running so we can continue to provide free content. Thank you for your support!