Playa Santa Lucia needs some TLC but that shouldn't stop you from visiting. Our travel guide covers food, accommodation, diving & things to do in Playa Santa Lucia to help you decide if it's the right place for you.
Playa Santa Lucia: Overview
If you are like us here at DIY Travel HQ, you will probably be shocked by the lack of tourist infrastructure for a Cuban beach resort.
There are three distinct areas in Playa Santa Lucia with the most prominent being the resorts.
North and south of the resorts are Cuban neighborhoods that supply most of the labor for the hotels. The rest of the workers get bused in from Camalote.
Last, but definitely not least, is La Boca. This remote fishing village has only a handful of infrastructure for tourists but also one of the best beaches in Cuba at Playa Los Cocos.
Playa Santa Lucia Accommodation
Before you start enjoying what Playa Santa Lucia has to offer, you need to pick your base. For backpackers, this is either in the Cuban residential quarters, or La Boca.
There are a couple casa particulars in La Boca, but no peso food.
Therefore, you would be paying extra each day for proximity to Playa los Cocos.
A better bet is Casa Martha Santana, in the section south of the resorts.
Despite there being a handful of casas north of the resorts, all the points of interest are farther away.
If you ask around there are a few unmarked casas in the south, but just head to Casa Martha Santana (CUC$20) for the best use of your time.
We couldn't believe there was only one casa particular, and foolishly spent 2 hours trying to find one for CUC$15.
The room is basic for Cuban standards, but has an outdoor shower to wash sand away and lounge chairs to sunbathe.
Things to do in Playa Santa Lucia
Well, there really aren't any attractions in Playa Santa Lucia. However, that is probably why you decided to visit.
If you are staying at Casa Martha Santana, then walk 75 meters straight out to the beach. The best part about being based here is your proximity to everything.
* Don't forget to purchase travel insurance before any trip to Cuba. We've been using World Nomads for over 10 years. It's the best-value provider we've found but there are other important things to consider. Check out our post and find out which of our claims were successful or denied.
Playa Santa Lucia is little more than 10 feet wide along most of the coast.
If you want to sunbathe, then you need to do so in the water.
You can walk at least 100 meters out before you have to swim. The water is also pleasantly warm.
Pick your spot wisely as there are large patches of sea grass, and garbage strewn along the sand.
As always, don't leave any valuables unsupervised on the beach.
The better, but more remote beach is Playa los Cocos located in La Boca – it puts Santa Lucia on the map & one of the top destinations in Cuba.
You still have areas with sea grass, but the beach is sublime.
The beach actually exists, and has fine sand to relax on.
Take advantage of the free shade umbrellas as well.
There was a bulldozer grading the beach when we visited.
Although this affected the tranquility for us, you get a bigger and more level beach in the future.
The water is clear and similar to Playa Santa Lucia.
While planning our stay in Playa Santa Lucia, we read that there may be flamingos in Laguna el Real.
Having skipped several spots in Mexico and Cuba already due to timing or price, I was very excited to finally see a flamingo in the wild.
As we walked from Playa Santa Lucia to La Boca I checked every opening in the foliage lining the lagoon along the way.
It wasn't until we neared La Boca that we first spotted a set of flamingos.
However, they were quickly scared off. Luckily, there was a larger group even closer to the town.
The only other wildlife that frequents Laguna el Real are mosquitoes.
Take a look at Sheena's back after taking cover at El Bucanero during a rain storm.
Centro Internacional de Buceo Shark's Friends
Although we came primarily for diving, we did not actually do any.
Lonely Planet quoted the price as CUC$30 / $30 per dive. However, it was CUC$40 upon our visit. The only time the price went down to CUC$30 CUC was if you dove 10 or more times.
Knowing that we paid CUC$25 in the Bay of Pigs, and equivalent at Komodo National Park, we couldn't justify the price per dive.
We do hear wonderful things about the dive sites, but cannot verify. The featured dive at Centro Internacional de Buceo Shark's Friends is a hand-feeding of resident sharks (CUC$69).
Let's hope they are truly friends so that no one gets hurt.
Playa Santa Lucia Travel Guide: Food and Drinks
The southern Cuban residential quarter has the best variety of options.
The highlight is Restaurante los Cocos, which is a local Cuban government restaurant.
They have the usual assortment of dishes found in government restaurants, and delicious grapefruit juice (1.2 pesos / $0.05).
You can also find the same juice for 0.80 pesos / $0.03 at the peso stall-cum-restaurant directly behind Restaurante los Cocos.
We not only slammed 10 back for a total of US$0.24, but filled up our 1.5 liter bottle as well.
There are a few CUC restaurants on the main road. Several small shops and peso stalls selling local Cuban street food circle a common area near Casa Martha Santana as well.
Heading north there is the relatively expensive fast food chain El Rapido, and a few peso stalls near the northern neighborhood. You can purchase personal pizzas for 5 pesos.
La Boca has CUC restaurants exclusively.
Confused about Cuba's dual currency system? Check out our post on the difference between CUC & CUP!
Playa Santa Lucia Transport
Most people arrive in Playa Santa Lucia from Camaguey.
We found a back way from the Saturday night street party in Las Tunas so we are not sure about bus availability from there.
However, we did catch a bus to Camaguey (12 pesos) on the main road before it turned right at the roundabout. All you have to do is flag down any bus passing by and check their destination.
* Playa Santa Lucia Travel Guide: We were told that you should try no later than 7:30 to 8 am.
The route we took from Las Tunas, instead of going to Camaguey first, required two connections.
The first leg was from the Las Tunas camiones terminal to near Manati (10 pesos / $0.40). It is important that you get off at the intersection prior to turning down the road to Manati.
From there, hail anything that is going north to the Playa Santa Lucia intersection, or Camalote. The vehicle can range from a trailer on the back of a motorcycle to a bus. There isn't much traffic so take what comes. We opted not to take the motorcycle, and had to wait an extra hour for an off-duty bus (5 pesos / $0.20) to pass by.
The last connection is either from Camalote, or the intersection, to Playa Santa Lucia. Our bus dropped us off at the intersection so we waited for a camion.
We hailed one, and only realized later that we hitched a ride instead since it was a private vehicle. The number of local tourists far out numbers foreign guests in Playa Santa Lucia.
La Boca Transport
La Boca is best reached by horse carriage (CUC$5) each way.
Other methods include hiring a taxi, riding a bike, or walking – see our Cuba transport guide for more ways to get around.
Our original plan was to hitchhike, but the only traffic were taxis or tourist horse carriages. Even in the morning it is a long, hot walk.
Luckily, we did hitchhike with a family on the way back.
An unexpected shower shortened everyone's day, but sped up our return.
Did you enjoy reading 
Pin it and help others find it too!


***The Final Word – Playa los Cocos is a very nice beach, but only venture here if you want to dive and ok with paying 40 CUC.***
What was the last thing that you chose not to do, because it was more than the price you had in your head?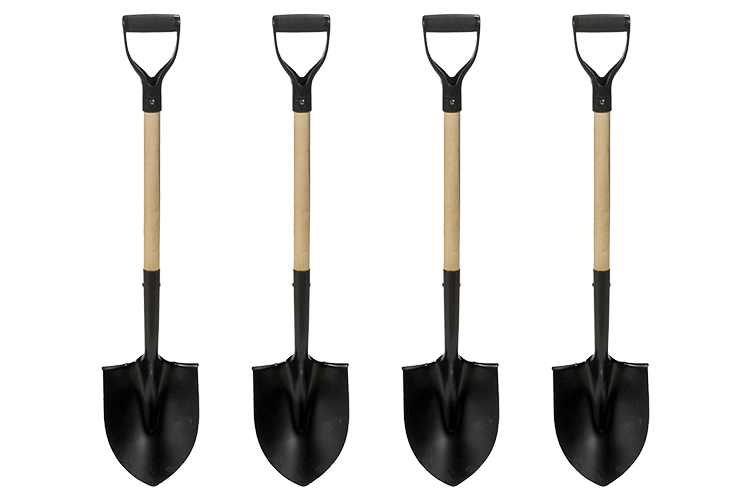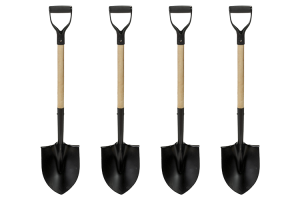 Easy DIY travel outside city centres using public transport
Visited in June 2016
Disclaimer: This post contains affiliate links which means that we receive a small commission if you click on a link & purchase something that we've recommended – at no extra cost to you. This helps us to keep our site running so we can continue to provide free content. Thank you for your support!