From free walk-in snorkeling to official tours, we present to you the 3 best Playa Coral snorkeling options – find out the pros & cons of each one and how to get there from Varadero.
Are you a sea fan like us here at DIY Travel HQ? Well, Playa Coral snorkeling has plenty of them!
There are only a handful of excellent walk-in snorkeling locations in Cuba, so take advantage of this easily accessed spot.
Situated halfway between Varadero and Matanzas, Playa Coral makes a great partial daytrip from either city.
We recommend Lonely Planet's Cuba Travel Guide
to help you plan your trip
* Don't forget to purchase travel insurance before any trip to Cuba. We've been using World Nomads for over 10 years – it's the best-value provider we've found but there are important things to consider. Check out our post & find out which of our claims were successful or denied.
Playa Coral Snorkeling: Ideal Conditions
As of 2016, checking the local weather on your phone in Cuba isn't easy – check out our guide to numerous other things to know about traveling in Cuba.
Therefore, you have to use your primitive intuition to judge if conditions are suitable for Playa Coral snorkeling.This will require a quick trip to the Gulf of Mexico to check the water's choppiness, which is possible from both Varadero and Matanzas.
The worst conditions are derived from strong northerly winds, as Playa Coral is protected on the other sides.
Moderate wind from the north doesn't rule out a trip, but comfort in choppy waves is a must. Anything more than half a meter is probably too much.
As you check the wind strength and wave height, make sure to look around for incoming thunderstorms.
We actually just left Playa Coral before a downpour and arrived in Varadero to sunny skies.
Storms may be extremely localized. Besides the discomfort of getting wet, cloudy skies also means there is less light penetration in the water. This greatly reduces visibility, and alters the coral colors.
Lastly, and this is the most difficult, try to time your visit between tides.
Playa Coral snorkeling at low tide will find yourself grazing certain patches of coral. This is not good for either yourself or the coral. At high tide you will be further away, which reduces your enjoyment unless you are a skilled free-diver.
Besides asking someone the tide schedule, the only other way to find out is if you have been at Varadero at least a day and know when to expect high tide.Low tide would then be approximately six hours later. The entire schedule will become an hour later the following day.
Playa Coral Snorkeling Options
There are three options to snorkel around Playa Coral.
Knowing how everything works will allow you to make the best decision for your safety and budget.

#1. Official Tour at the Flora & Fauna Reserve
The easiest but most expensive way is to pay $10 entrance/tour fee at the Flora and Fauna Reserve across from Laguna de Maya.
This price includes:
Access to the government protected section of Playa Coral
Full equipment rental (mask, snorkel, fins, and lifejacket)
Secure personal storage
Guide
Easy entrance into the water
Bathrooms.
Rather than an official Playa Coral snorkeling tour, we prefer to DIY.
Watching up to 20 people depart together for snorkeling didn't seem like an enjoyable morning.
Some were beginners, and all were instructed to swim two wide. There would always be people jockeying for position and knocking into you.
To be fair, the personnel did say they could guide you out to the best spots and you could spend as much time by yourself as you wanted.
You could then go back and forth unaccompanied until 5 pm.
#2. Playa Coral Snorkeling from 500m west
The next best option is snorkeling from Playa Coral, which is 500 meters west.
There is a small beach with free shade umbrellas and easy access to the water. The downside is that the best (not tested) sections are out of reach for most casual swimmers.
However, I feel that you can see a good representation of the coral and fish on offer from the beach.
Fish are unaware that there is an invisible protection zone, and a few hundred meters isn't going to make a large difference.
You will see the same variety of coral and fish along this whole section of the Gulf of Mexico.
When you first enter the water while Playa Coral snorkeling, don't be surprised to find predominantly dead corals.There are a few orange corals and sea fans to peak your interest. Don't fall for the first layer of coral either. It looks a lot better, but it is still just a teaser.
There was one section about 50 meters out that had a nice collection of corals and sea fans with a crevice that gave me hope.
I also saw the tour groups go out about 100 meters so I knew the best was still further out. From what I found, you want to head out and east to find the best spots.
About 100 meters from shore I discovered a nice patch of bommies filled with predominantly sea fans and several other varieties of coral.
The most striking aspect was when the sun came out from hiding. The 10 meter deep sandy bottom lit up, and I was amazed at the visibility.
The GoPro doesn't capture it, but everything was crystal clear. The contrast between the shallow coral atolls and the deeper sandy bottom was breathtaking.
(Click here for three more snorkeling videos from Playa Coral)
#3. Playa Coral Snorkeling Before the Reserve
Your third option is to start snorkeling before you reach the reserve, and swim west.
The difficult part is that the whole shoreline is a jagged coral shelf. This makes getting in and out extremely painful at best.
The protected area has two piers leading down to the water.
I tried using one to enter, but was instructed to pay $10. So if you are going to go this route, then either enter 100 meters east or come after 5 pm when they may be gone.
Regardless which method you choose, wear a shirt while snorkeling unless you want to get burned.
It is also very wise to have one person look after your stuff while Playa Coral snorkeling. If you are alone or need to rent equipment, then the tourist area may be your better bet.
How to Get to & from Playa Coral
Playa Coral is one of the easiest free walk-in snorkeling spots in Cuba to get to. It's an easy day trip from Varadero, one of the best beaches in Cuba.
From Varadero, walk west until you cross the bridge over Canal de Paso Malo.
There will be camiones (giant trucks filled with bleacher seats) waiting roughly where Autopista Sur meets Via Blanca.
It costs 10 pesos to go all the way to Matanzas, so expect to pay either 5 or 10 pesos.
Ask to get off at Carbonera, and track your location on Google Maps or my offline favorite, Maps.me.
From there walk north until you reach a T-intersection, and head west. You will know when you have arrived.
You can also get to Playa Coral from Matanzas – walk east along Calle 83 until you reach the start of the Viaducto Matanzas-Varadero highway.
We caught a bus for 5 pesos to Playa Coral (Carbonera), but there are numerous local Cuban transportation options here.
Viazul is a lot more expensive, and less frequent.
If you're confused about the CUC vs the CUP peso, take a look at our guide to Cuba's dual currency system.
That's it from us! Interested in starting your own travel blog? See How You Can Set Up a WordPress Blog in 15 Minutes at Bluehost.com
***The Final Word – Even if you need to pay the $10, the official Playa Coral snorkeing tour is a great budget opportunity for excellent walk-in snorkeling ***
Have you discovered any secret walk-in snorkeling spots in Cuba?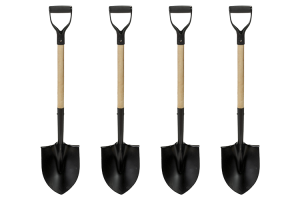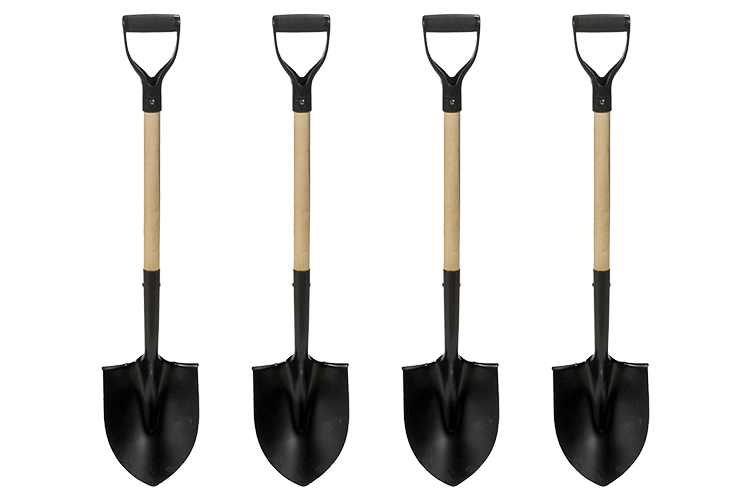 Easy DIY travel outside city centres using public transport
* This post contains affiliate links, which means that we receive a small commission if you click on a link & purchase something that we have recommended – at no extra cost to you. This helps us to keep our site running so we can continue to provide free content. Thank you for your support!
Visited in May 2016