Panama is a country of many faces & places – find out what to see & do, including the top Panama tourist attractions to meet locals & travelers alike!
Best Panama Tourist Attractions
Panama is great for tourists and it was one of our favourite destinations in Central America! We managed to tick off the main tourist attractions on our bucket list but 3 weeks simply wasn't enough time to see everything.
The best places to visit in Panama are:
There are so many things to do in Panama! For more options, pick up a guidebook and keep reading for more travel inspiration…
#1. Boquete
Not sure what to do in Panama? Start in Boquete, a small town in the cool mountain highlands, home to many American expats & retirees. For better or worse, you'll have plenty of opportunities to get your fix of the Western restaurant, cafe and bar scene if that's your thing.
Erik did the midnight climb of Volcan Baru, Panama's only volcano & its highest point. It's easy to take a tour but you can also do it yourself. The sunrise views looked incredible and it's one of the only places in the world where you can see both the Pacific & Atlantic oceans at the same time.
Back on the ground, we both went searching for quetzals on the Sendero Los Quetzals trail, Panama's most scenic hike. Quetzals are fabulously resplendent birds that inhabit cloud forests from Mexico down to Panama. They're notoriously difficult to spot but after a year in Central America we finally saw a few quetzals on this trail.
The Lost Waterfall is another popular Boquete hike. Adventure seekers can go whitewater rafting on class 3 rapids or zip line through nearby canopy forests. For a slower pace visit a coffee farm in one of the most ideal coffee-growing regions of the world.
Boquete is a gentle introduction to Panama, with a lovely natural environment and a mix of adventure & relaxation activities on offer.
Accommodation: We stayed at El Machico hostel. Airbnb is also a great option. You can stay in private houses apartments with local hosts from $10. Click here for $40 off your first booking.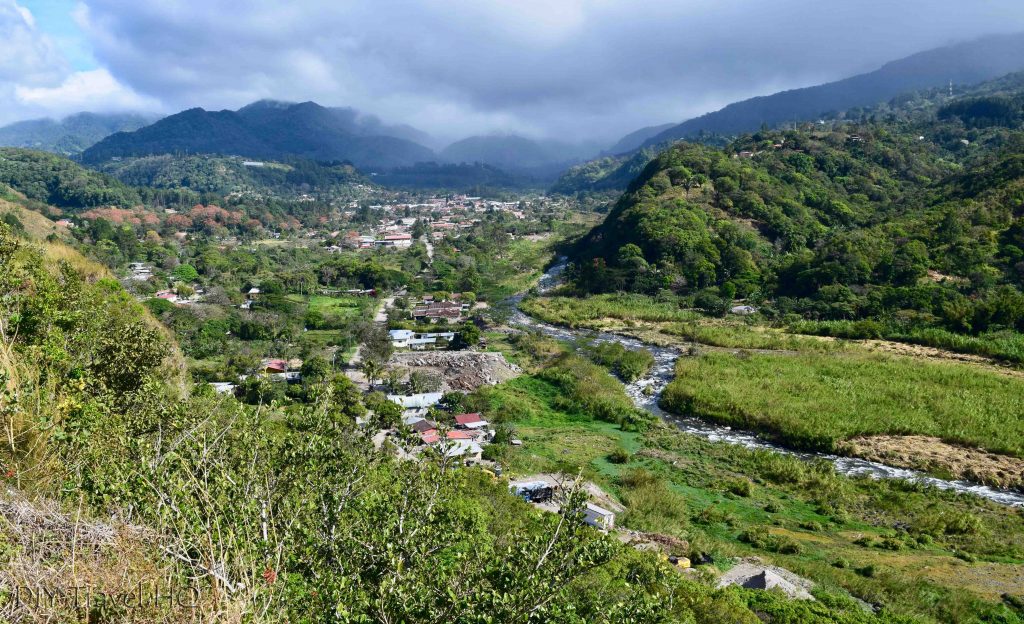 #2. Bocas del Toro
Tourism in Panama is booming and everyone raves about Bocas del Toro but it wasn't for us. We stayed in Bocas Town, which is your typical backpacker island party town. There are no good beaches within walking distance, though you can hire a bike, taxi or take the local bus to Bluff Beach.
But head out on the water & that's where the magic is. We loved our catamaran tour of Bocas del Toro, which took us to Starfish Beach (yes there are starfish there!) & snorkeling at Coral Gardens. It was one of our favourite things to do in Panama.
For a more enjoyable experience, we recommend staying at one of the other islands in Bocas del Toro…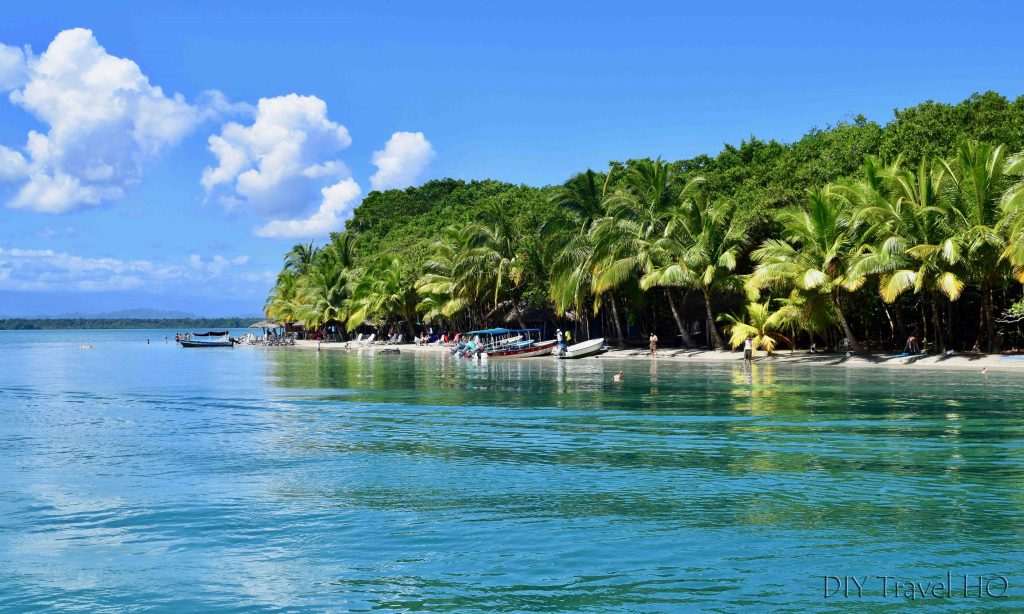 #3. Isla Bastimentos
Isla Bastimentos is just a 10 minute boat ride from Bocas Town but it feels like another world. The island is covered with rainforest and the vibe is much more relaxed.
It's home to a National Marine Park that protects monkeys, sloths, crocodiles and reptiles. The park also preserves the many mangrove forests and corals reefs on the island.
Red Frog Beach is the place to be on Isla Bastimentos. There's an uber-pricy resort you can stay at but for $5 anyone can enjoy its beauty and serenity for the day.
Simply unwind on the white sands and be careful of the strong surf, only swim in front of the yellow flags. You'll need to take a water taxi from Old Bank or Bocas Town to get there.
Further along the same stretch of sand is the secluded Wizard Beach. You can't get there from Red Frog Beach though – instead you'll have to walk 45 minutes through the jungle from Old Bank. Bring enough snacks and water as there are no services or facilities there whatsoever.
The currents and waves are also very rough at Wizard Beach. Cool down with a dip but don't be tempted to swim or go in too deep.
Bocas Town is better if you're on a budget but if you really want to get away from it all, it's worth splurging a little and staying at Isla Bastimentos (or one of the other outer islands).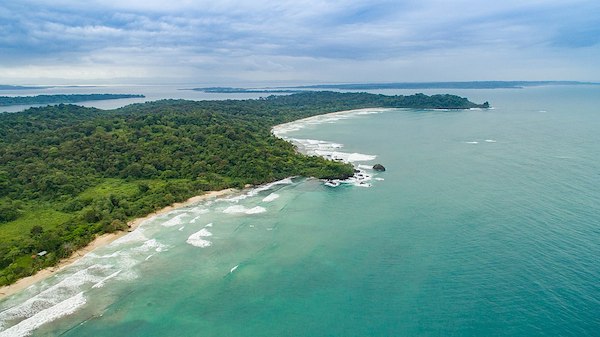 #4. Lost & Found Hostel
It's not often that a hostel is one of the top tourist attractions in Panama for backpackers but that's a reputation well-earned at Lost & Found Hostel.
It's a 15 minute hike up in the mountains but the good news is that once you get there, you don't need to leave – hiking trails & treasure hunts are at your doorstep. Meals are served but if you want to cook it's best to bring food with you for the duration of your stay.
Lost & Found Hostel is a sprawling property where you can do as much or as little as you like. Some of it's more unique features is a maze and a cage with Rocky the friendly kinkajou.
From the hostel you can take a tour or hop on the local bus to Los Cangilones de Gualaca canyon and Celestine Waterfall. Both are off-the-beaten track destinations and make up one of the best day trips in Panama.
We really liked Los Cangilones de Gualaca in particular, a mini-canyon full of places to cliff jump, sunbathe, swim, tube, picnic, or even fish.
Set in a cloud forest in the middle of nowhere, Lost & Found Hostel is a long-running favourite on the backpacker trail in Panama.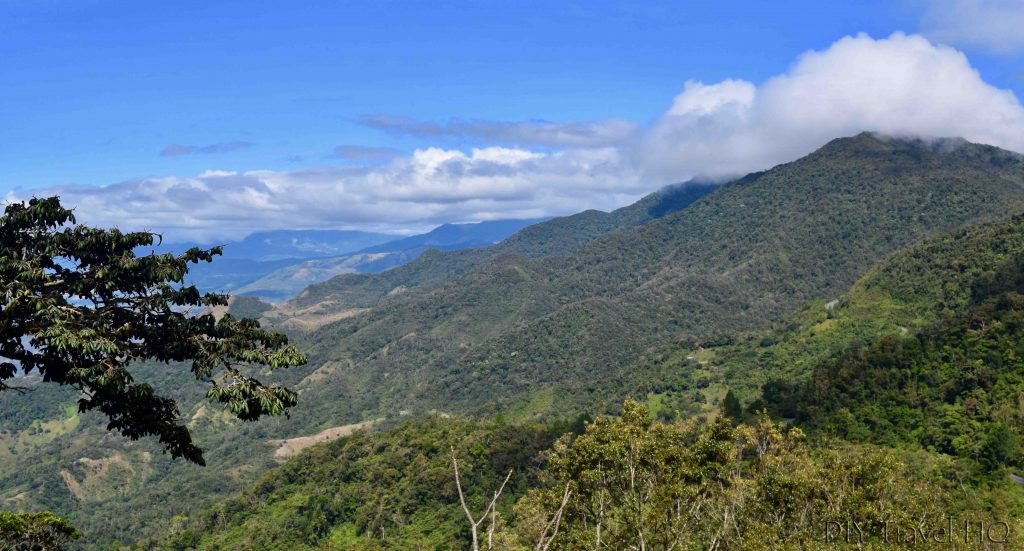 #5. David
If you're backpacking Panama chances are you'll pass through the city of David. It's connected to Boquete and Panama City via the Pan-American highway and located 30 minutes between the mountains and beaches.
Most travelers simply hop from one bus to another but David can be a good place to break up your travels for a day or two, especially if you have time to kill. Otherwise don't bother.
To get a feel of the city, wander the streets on the way to Parque Cervantes. Hang out locals and take photos of the many resident iguanas and squirrels. David is one of the warmest places in Panama so buy an icy snow cone from one of the street vendors and enjoy it on a shady park bench.
Walk over to the Catedral de San Jose, another landmark of David. Admire the unique architecture and separate bell tower outside and the colorful frescoes and stained glass windows inside.
David is the 2nd largest city outside of Panama City so there are also decent of options for nightlife and shopping.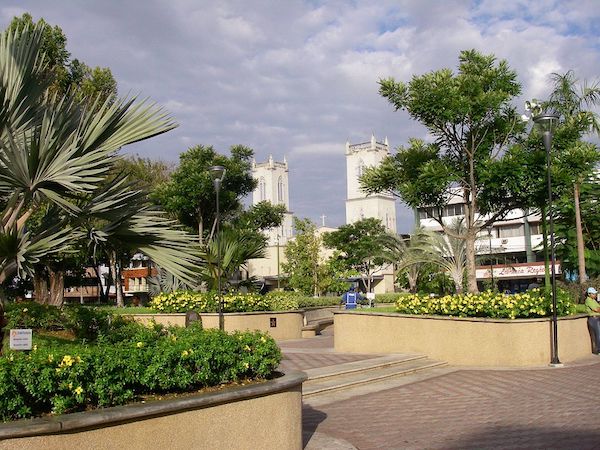 #6. Santa Catalina
Santa Catalina was just a little fishing village until surfers began arriving in the 1970's, in search of the perfect wave. These days, it may be one of the best surf spots in Central America but Santa Catalina is still very much a small town.
Fresh fruit and vegetables are sold from trucks and fishermen gather by the mango tree to sell their catch of the day. There are no big supermarkets or ATM's but come with cash & you'll be able to find everything you need.
The beaches are lovely and the perfect backdrop to amazing sunsets every night. Besides the great surf, Santa Catalina is also the jumping off point for snorkeling & diving tours to Coiba National Park, a protected marine reserve & UNESCO World Heritage Site. It's one of the most memorable dive trips we've done and we saw a huge variety and abundance of sea life.
With only one road in and out Santa Catalina is a special kind of place where a simpler way of life still exists.
Accommodation: We stayed at Rancho Estero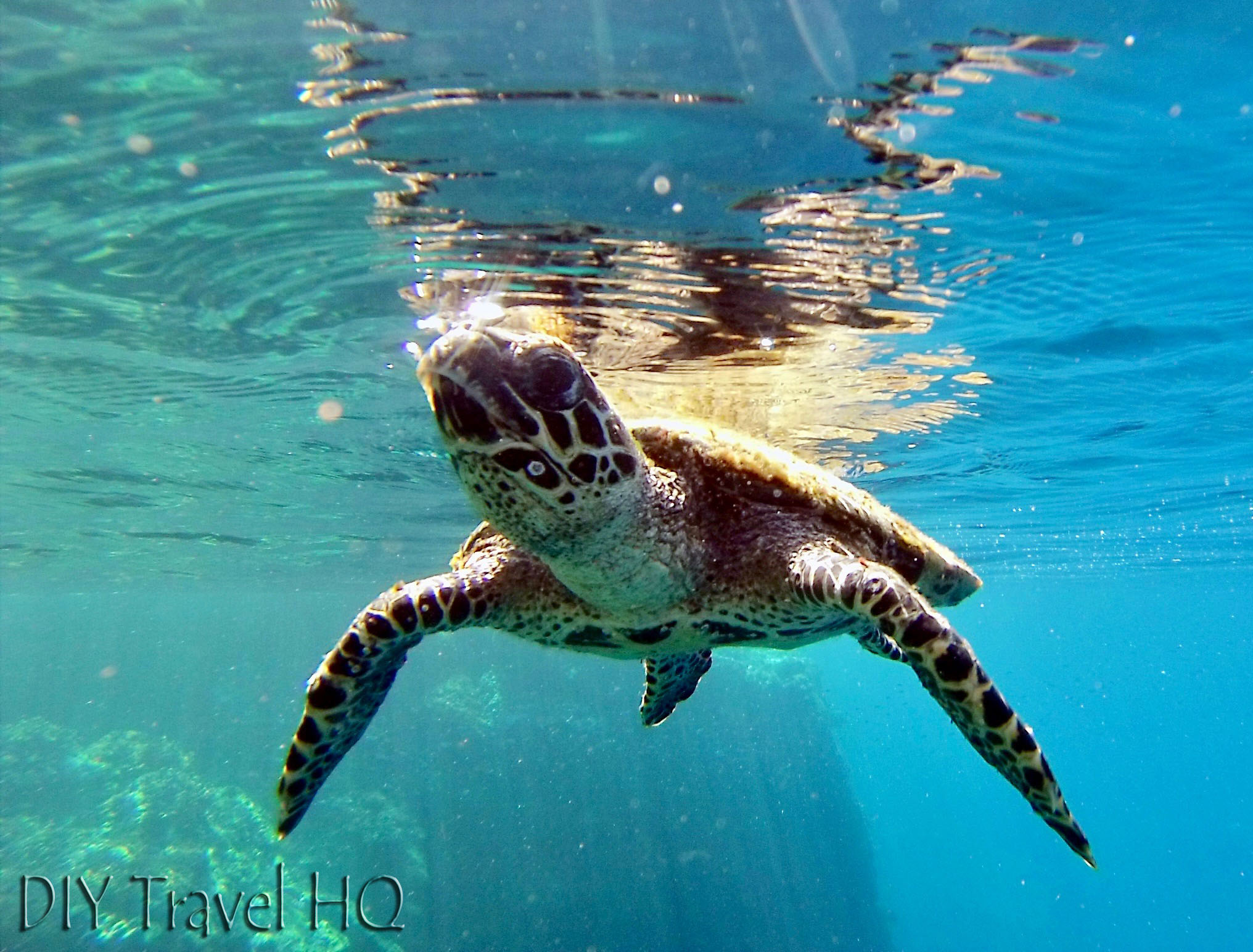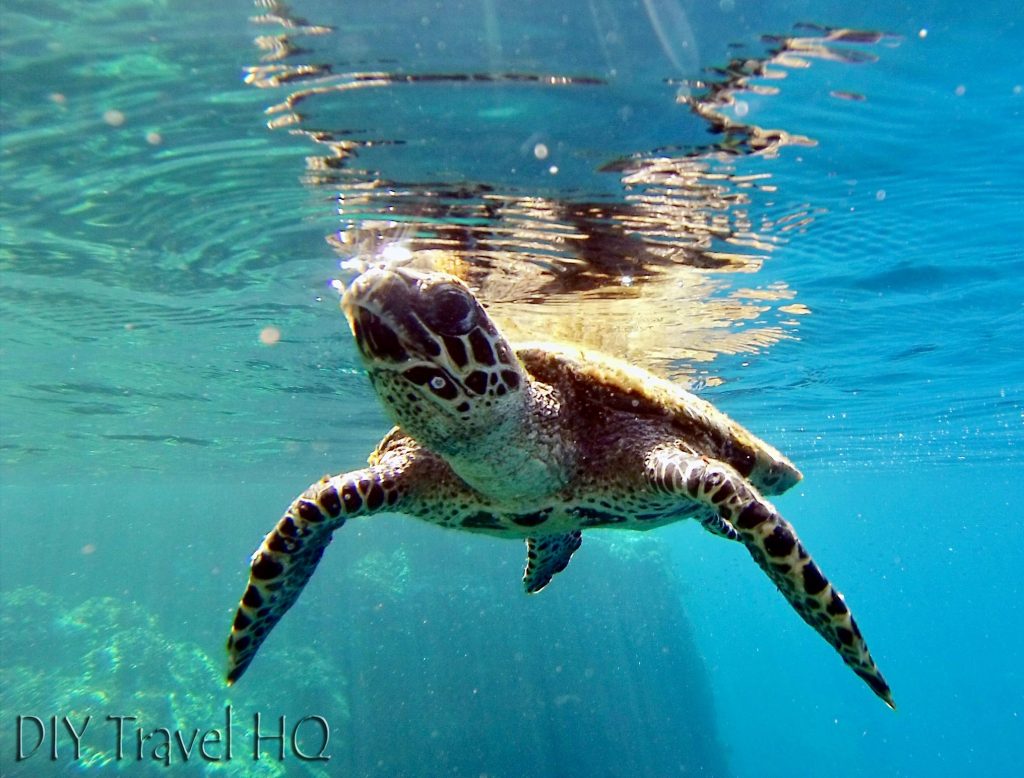 #7. El Valle de Anton
We didn't actually know this when we visited but El Valle de Anton is the world's only inhabited volcanic crater! It's pretty cool to be able to say that you've stayed INSIDE a volcano!
We were actually drawn here by square trees, one of the lesser known places to visit in Panama. You can find them behind Hotel Campestre & while there were only a handful of them, they were definitely closer to square trunks than round.
The next best thing to do in El Valle de Anton is to hike to the top of the Sleeping Indian Girl. Unfortunately we didn't have time to do the hike but looking at the mountain ridge from a distance we could clearly see the outline of a body lying down.
El Valle is surrounded by mountains & forests, with plenty of hiking trails & waterfalls to explore. If you're there over the weekend check out the bustling Sunday market where fresh produce is sold alongside souvenirs for tourists.
Accommodation: We stayed at Windmill Hostel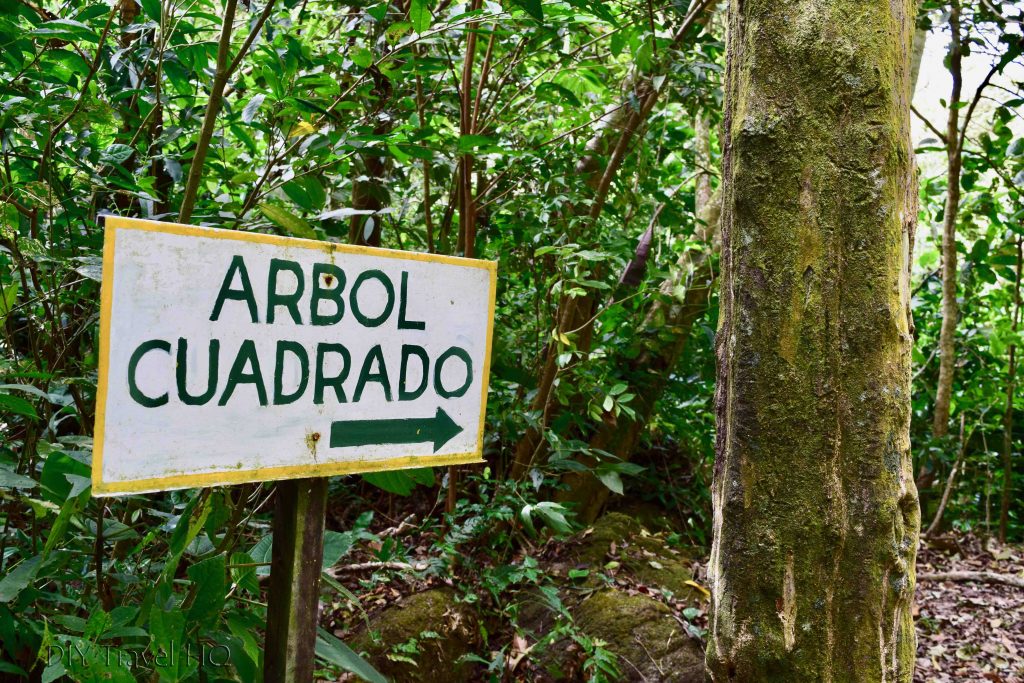 #8. Panama City
Panama City is at the crossroads of the rich & poor, old & new and a melting pot of all cultural diversity. Of course it's also the #1 destination in Panama for tourists.
The best area in Panama City for sightseeing, atmosphere, food & accommodation is the charming Casco Viejo, Spanish for Old Quarter. It is indeed the historic colonial neighborhood, with grand old mansions standing alongside crumbling ruins. The cobblestoned streets are on the UNESCO World Heritage list.
From Casco Viejo, there are stunning views across the bay to the modern metropolis of Panama City. It's position as a center of international trade & banking is reflected in the shiny steel skyscrapers & high-rise buildings that dominate the skyline. No matter where you turn, there are plenty of Panama City photography spots for shutter bugs!
No trip to Panama would be complete without a visit to the Panama Canal. Head out to the nearby Miraflores Visitor Centre & push your way through the crowds to get a view of the passing ships.
They move very slowly, so it's not the most exciting thing to watch but it is a privilege to witness such a feat of engineering.
Tour options: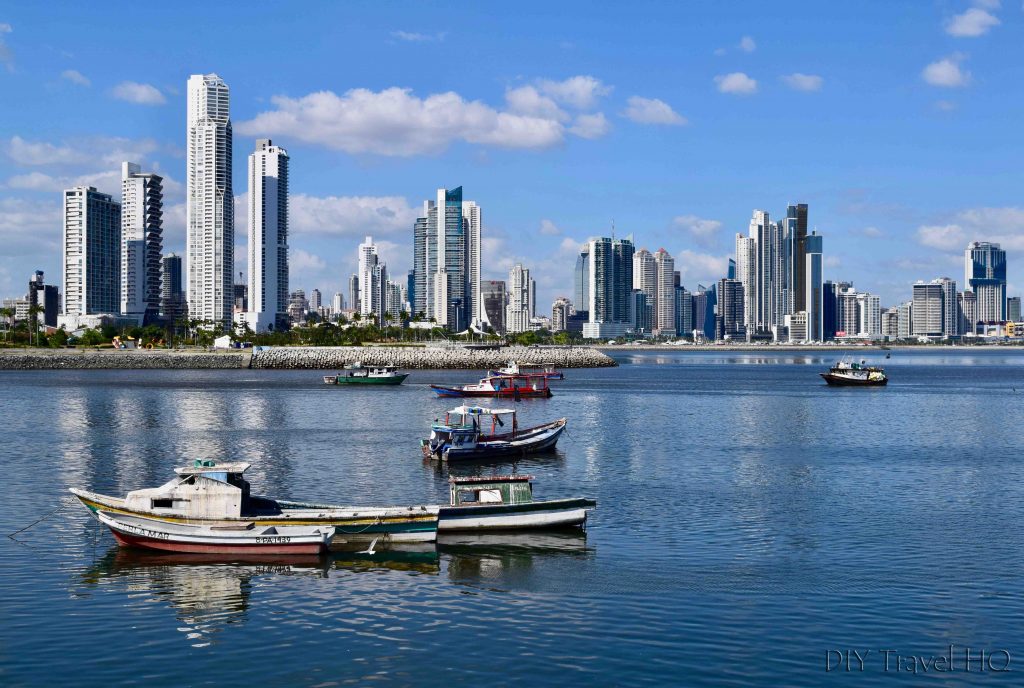 #9. Colon
Colon is an important port city and Panama's gateway to the Caribbean. Tourists embark on cruises here after duty-free shopping in the Colon Free Zone and dining in the Colon 2000 port.
Built on a swampy island, Colon was founded in 1850 by the United States as the terminus of the Panama Railroad. The city's prosperity lasted barely 20 years and except for a second boom during the construction of the Panama Canal, Colon has largely been neglected and forgotten.
There's no real reason to visit except for the Gatun Locks and Fort San Lorenzo, both of which are outside the city center where poverty and crime is rampant.
The Gatun locks are the original and oldest of the Panama Canal, constructed in 1909. Cruise ships from the Caribbean still pass through everyday, where the 3 locks raise the vessels 30m from the Caribbean Sea to Gatun Lake.
If you're not onboard the only place you can view the action now is at the nearby Aguas Clara Locks. It costs $15 to enter the Visitor Center but apparently you may not need to pay if you just want to go out on the viewing platform.
Fort Lorenzo is a UNESCO World Heritage Site, located 8 miles west of Colon. It's a rough road to get there but a taxi should be able to make the trip via a ferry or bridge across the Panama Canal.
The fort dates back to the late 16th century. Its history is filled with stories of pirate attacks and buccaneers searching for treasure. Standing at the fort walls on the cliff's edge, it's easy to picture pirate ships coming towards you.
Both the Gatun/Aguas Clara Locks and Fort Lorenzo are worth a visit. But due to safety concerns, rather than staying overnight in Colon a day trip is instead recommended from Panama City.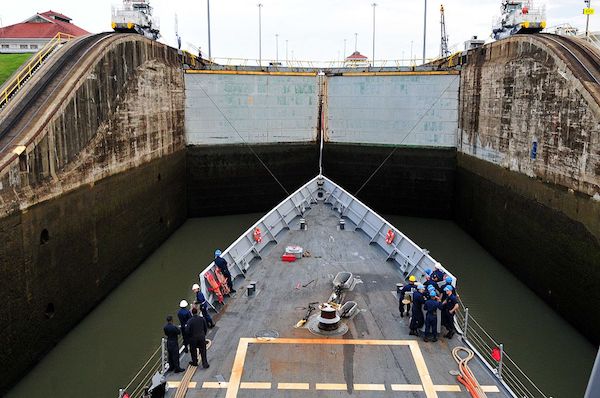 #10. Portobello
A visit to the sleepy fishing village of Portobello makes another great day trip from Panama City. Meaning "beautiful harbor" it was named by Christopher Columbus as he was sailing through in 1502, although Portobello wasn't founded until 1597.
Portobello was once one of Spain's richest ports, from which gold and silver from the Americas was shipped to Europe. This made it a target for pirates and so the Spanish built several forts to protect the city.
These now lie in ruins and together with Fort Lorenzo, the Spanish colonial fortifications here are also on the UNESCO World Heritage list.
While you're in Portobello, pay your respects to the Black Christ at Iglesia de San Felipe. The statue is surrounded by legend and is believed to have healing powers. If you're traveling to Panama in October, don't miss the vibrant Festival del Cristo Negros held every year on October 21. It's one of the biggest spiritual celebrations in the country.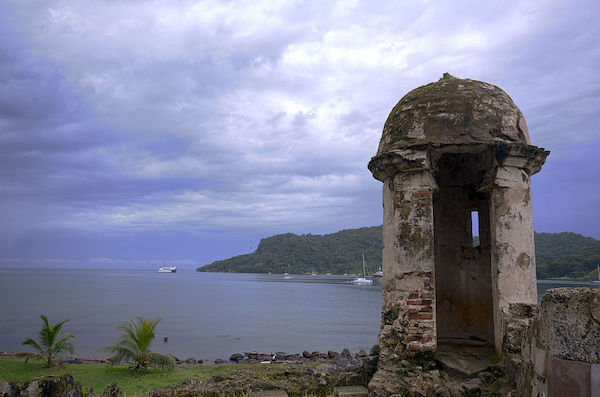 #11. San Blas Islands
The San Blas Islands are paradise – Bocas del Toro, eat your heart out! They are a collection of 365 islands in the Caribbean with a unique culture & natural beauty.
If you're short on time like we were, a San Blas Island day tour from Panama City will let you experience the best of everything:
Take a boat trip through mangroves
Meet the indigenous Kuna people & visit their homes
Lay on white sandy beaches & swim in turquoise waters
Visit a natural pool of starfish
Snorkel around a shipwreck
If you have time, stay overnight or longer – this kind of Caribbean paradise is pretty hard place to leave.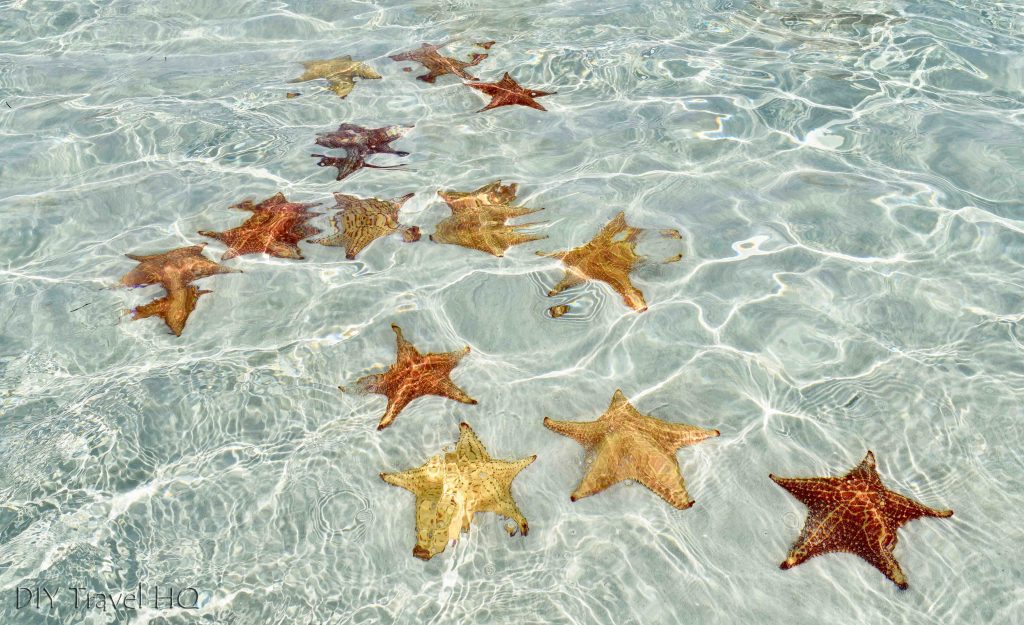 #12. Darien National Park
Darien National Park covers an area of approximately 560,000 hectares and it's the largest protected area in Central America.
Darien is home to a huge variety of ecosystems and biodiversity, including unique plants and rare animals like the jaguar and harpy eagle. It's also inhabited by two indigenous tribes, the Choco and the Kuna.
It's possible, though somewhat difficult, dangerous and expensive, to visit Darien National Park.
From Panama City you can fly to El Real, the nearest community to the park. Alternatively you can drive to Yaviza and then take a boat to El Real. You'll need a permit, a knowledgeable guide and a definite sense of adventure.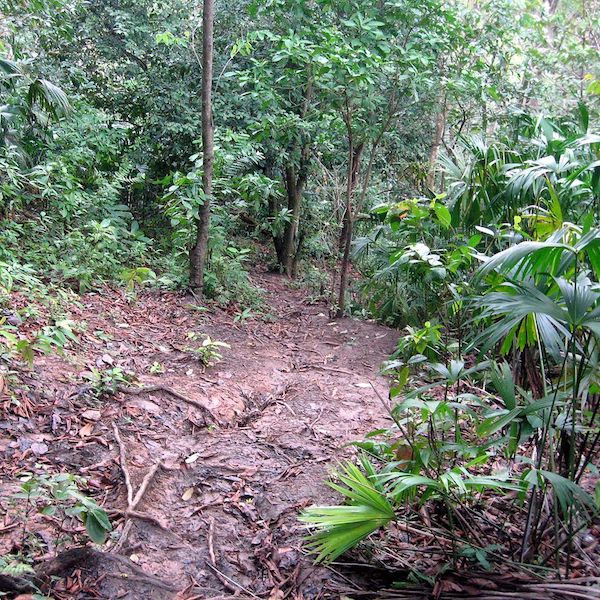 Is Panama Safe?
As of early 2020 the US Government is issuing a Level 1 travel advisory for Panama. Travelers are advised to exercise normal precautions but some areas have increased risks. The US Government does not recommend travel to parts of the Mosquito Gulf and Darien Region due to crime, drugs and human trafficking.
You can check the current US travel advisory here and of course, you should consult your own government advice as well. Circumstances can change fast, especially during elections.
Panama City, Colon, and the Chiriqui province have the highest crime rates. Tourists are often targeted so always be aware of theft and pickpockets. We recommend wearing a money belt with RFID blocking and traveling with an anti-theft daypack. But if you simply use common sense & precaution you'll be ahead of the game.
We recommend purchasing travel insurance before any trip to Panama. We've been using World Nomads through 80+ countries over the past 12 years and have been really happy with their coverage and services.
For more details check out our World Nomads review here.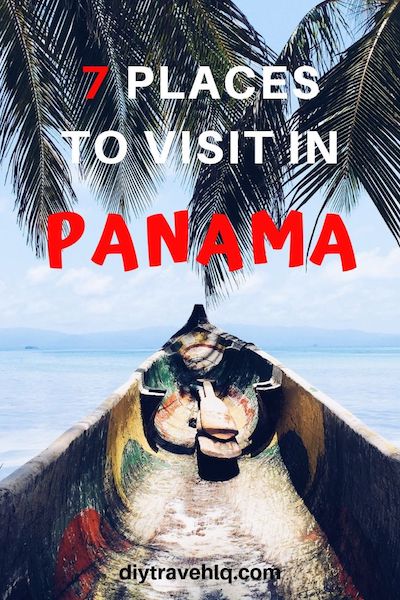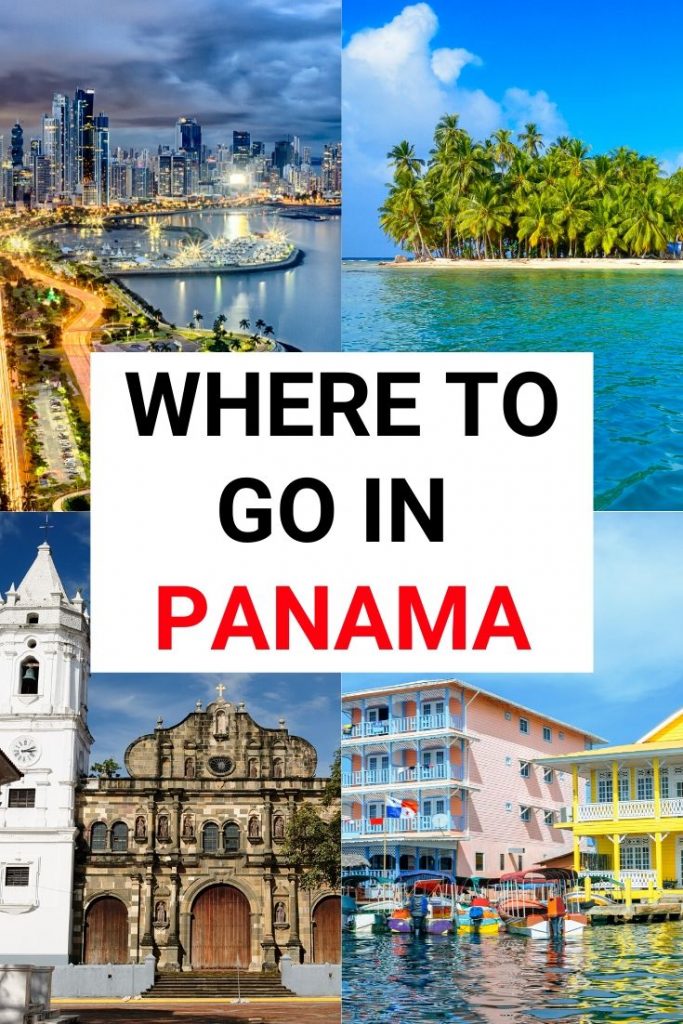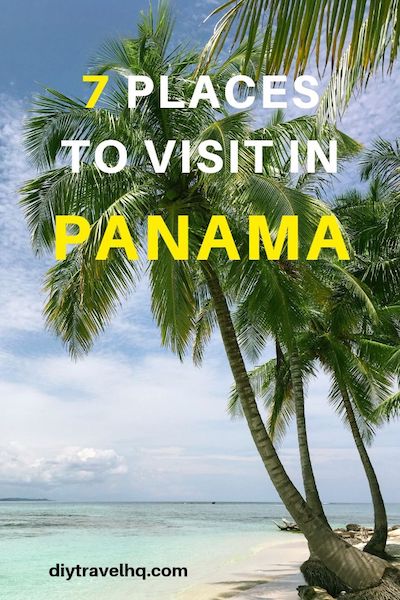 Disclaimer: This post contains affiliate links, which means that we receive a small commission if you click on a link & purchase something that we have recommended, at no extra cost to you.
Visited in February 2017
Updated in January 2020