Take full advantage of the 30 day visa & experience Cuba before it changes forever – find out where to go in Cuba in our 1 month itinerary!
1 Week Cuba Itinerary
Day 1-3: Havana
Havana is a city of contradictions.
On on side it's majestic, flamboyant & timeless; on the other it's impoverished, dilapidated and stuck in time.
Explore the neighbourhoods of Havana Viejo, Havana Centro & Vedado for a taste of one of the greatest cities on Earth.
* We spent 4 nights in Havana.
Tour options: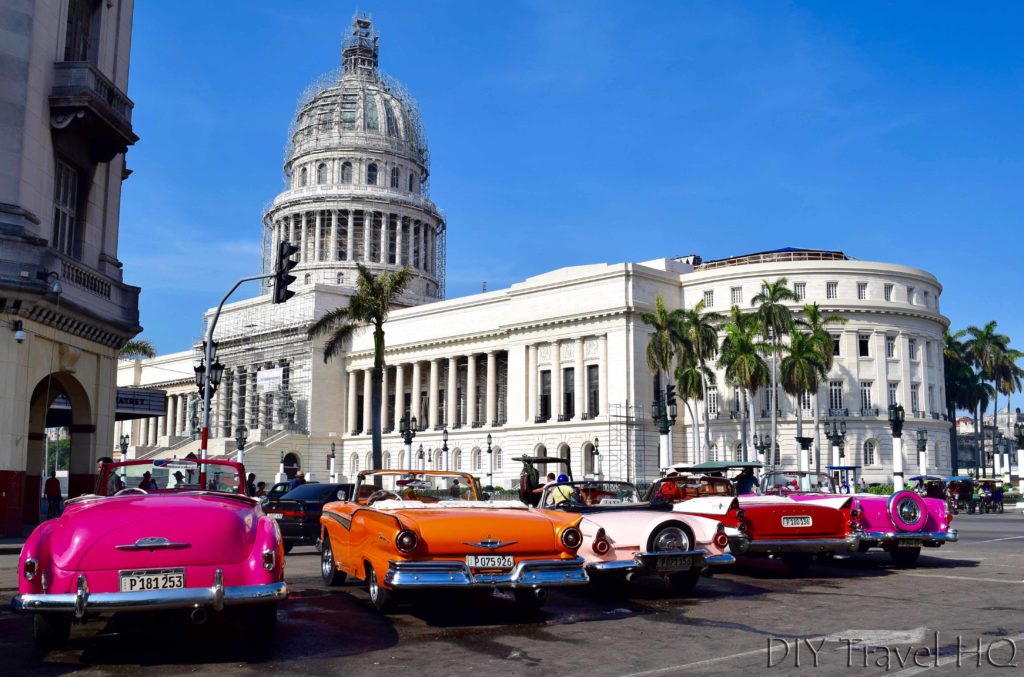 Visit Vinales, one of Fidel Castro's favourite places – from the number of tourists here, it seems everyone agrees it's one of the top places to visit in Cuba.
Hiking in UNESCO- listed Parque Nacional Vinales is easy & flat and there are many trails – trek on horseback, hire a guide or go it alone.
* We spent 2 nights in Vinales.
Tour option: Vinales Day Tour from Havana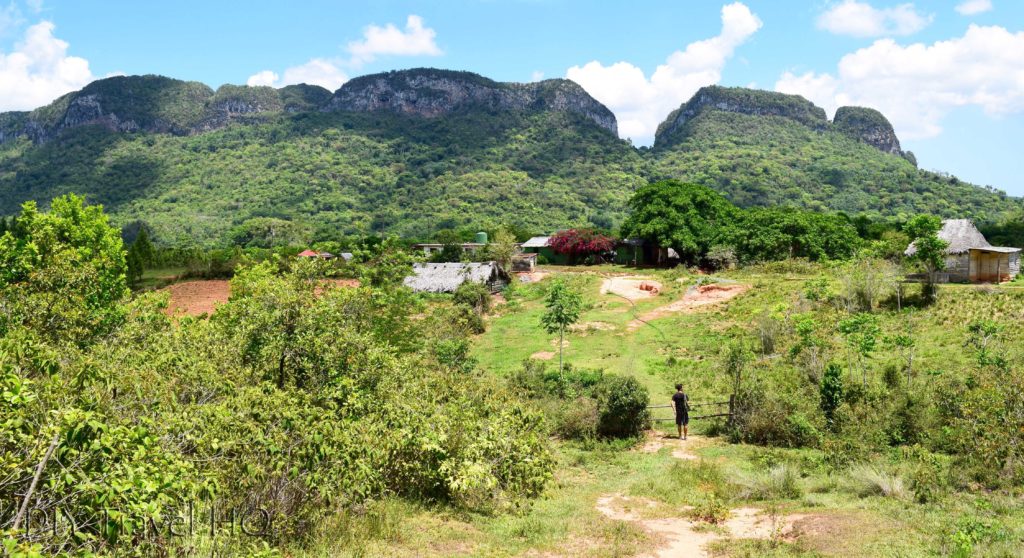 Head to the down-to-earth town of Pinar del Rio for factory tours of cigars & guava brandy!
You can tour a working cigar factory at Francisco Donatien before heading out to Alejandro Robaina, Cuba's only tobacco plantation.
* We spent 1 night in Pinar del Rio & 1 night back in Havana so we could take the Hershey train the next morning.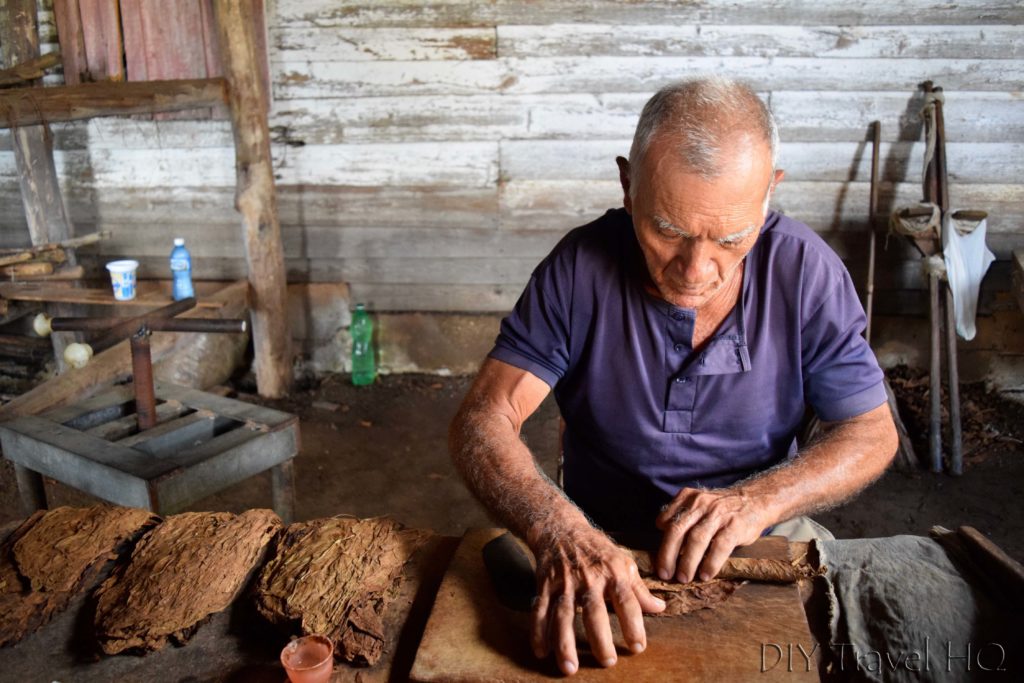 Take the legendary Hershey Train from Havana to Matanzas, with a stopover to explore the ruins of the old chocolate factory.
There's not many things to do in Matanzas but it has a big cultural legacy. In the 18th & 19th centuries, Matanzas was the cultural centre of Cuba, unmatched even by Havana.
For budget travellers, Matanzas is an excellent base from which to visit Playa Coral & Varadero.
* We spent 2 nights in Matanzas.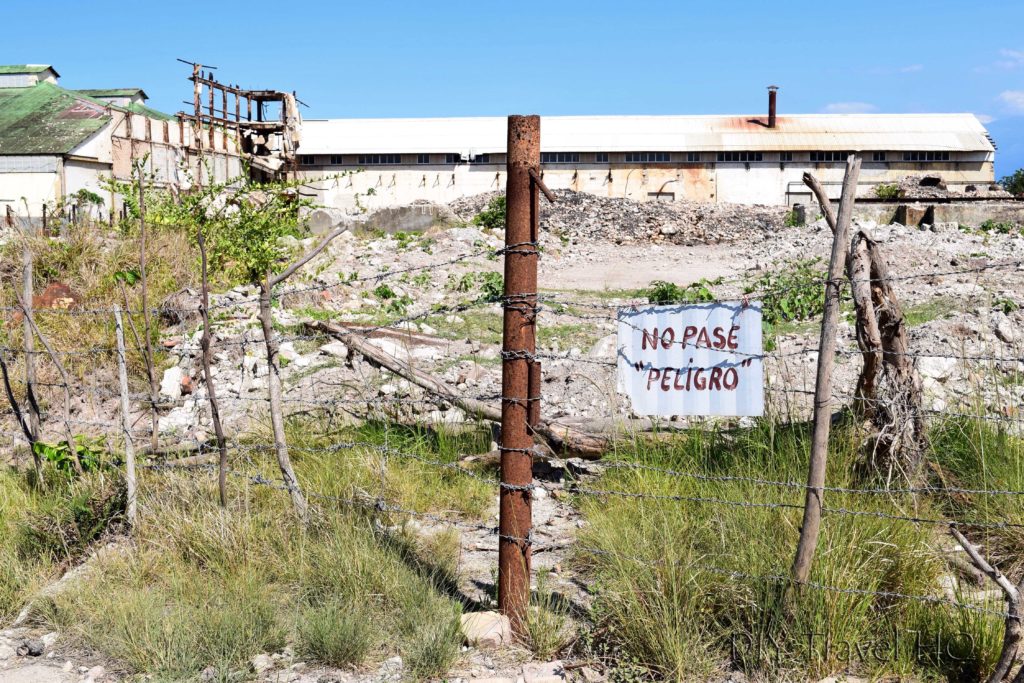 Varadero beach is an unbroken, 20km long thin slice of paradise off the northern tip of Santa Marta.
The sand is soft & silky and the water is clear & turquoise – Varadero belongs on every one month Cuba itinerary.
The Western beaches are mainly used by locals while the Eastern beaches are lined with resorts catering to tourists on all-inclusive packages.
Excellent snorkeling can be found at Playa Coral, just 15km from Varadero.
* We visited Varadero as a day trip from Matanzas.
Tour options: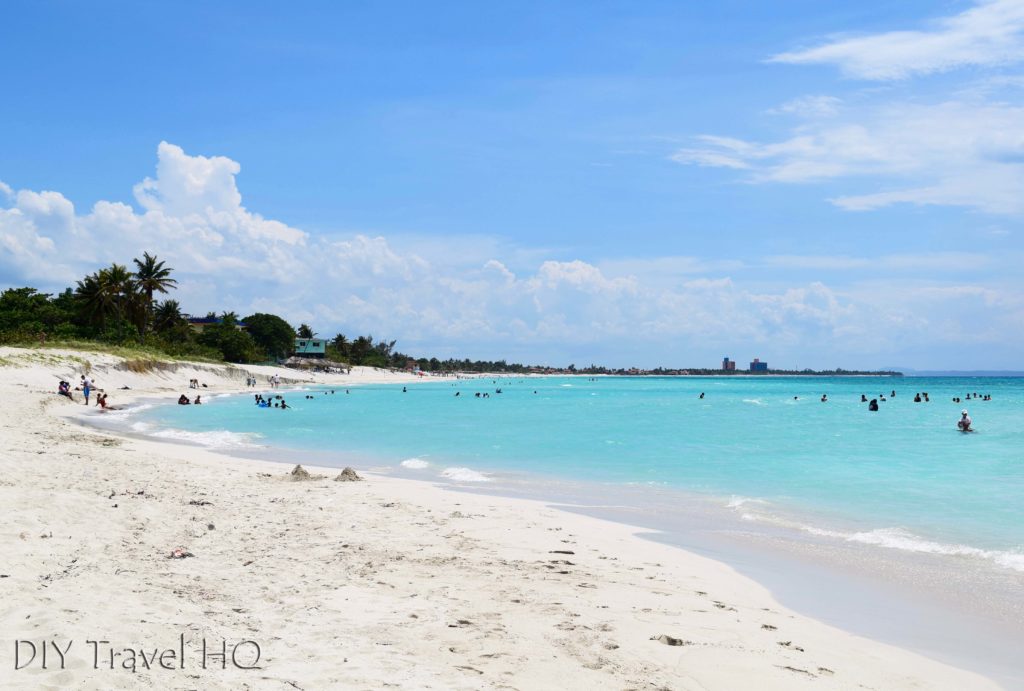 Playa Larga is best known for the Bay of Pigs invasion, but it also has great budget diving and wildlife opportunities.
The sand leaves a lot to be desired but the water is pristine and still waist deep 30 meters out.
There are excellent snorkel & dive sites along the shoreline from Playa Larga to Playa Giron, and even inland as well.
* We spent 2 nights in Playa Larga.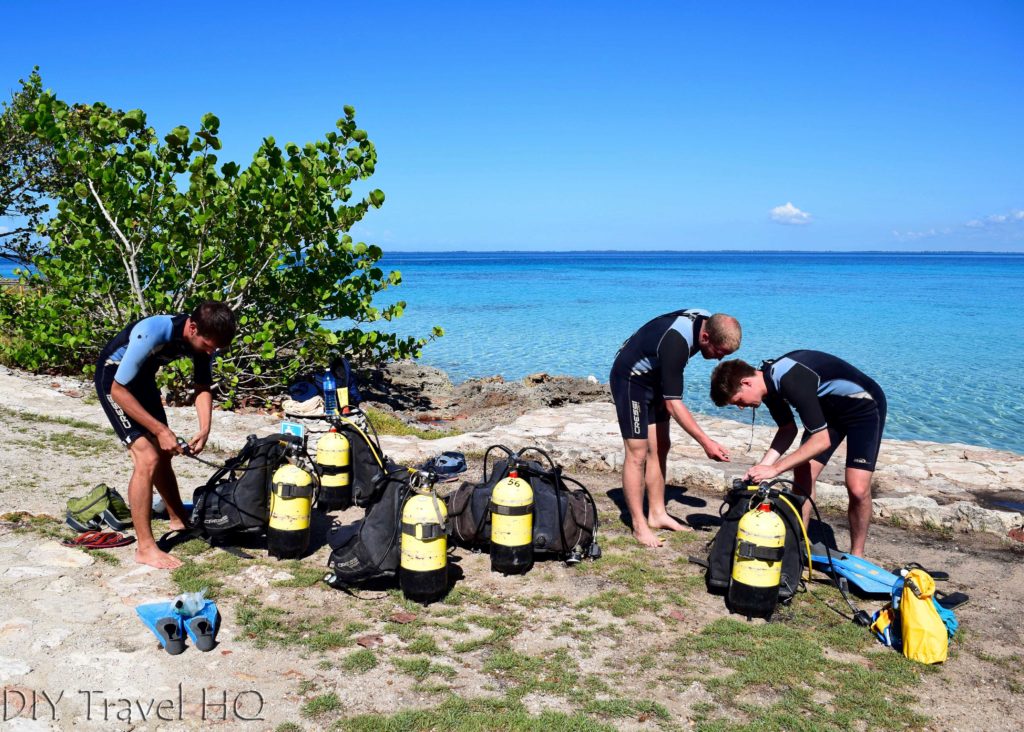 Cienfuegos is known as the "Pearl of the South" for it's French roots – set apart from the rest of Spanish-conquered Cuba, Cienfuegos was actually established by a French-American.
The architecture in the city is clearly French-inspired but the buildings in the main square (Parque Marti) have been so excessively restored that they've lost every inch of their inherit elegance & antiquity.
For us, Cienfuegos was a major disappointment but we know that many people will consider it.
* We spent 1 night in Cienfuegos.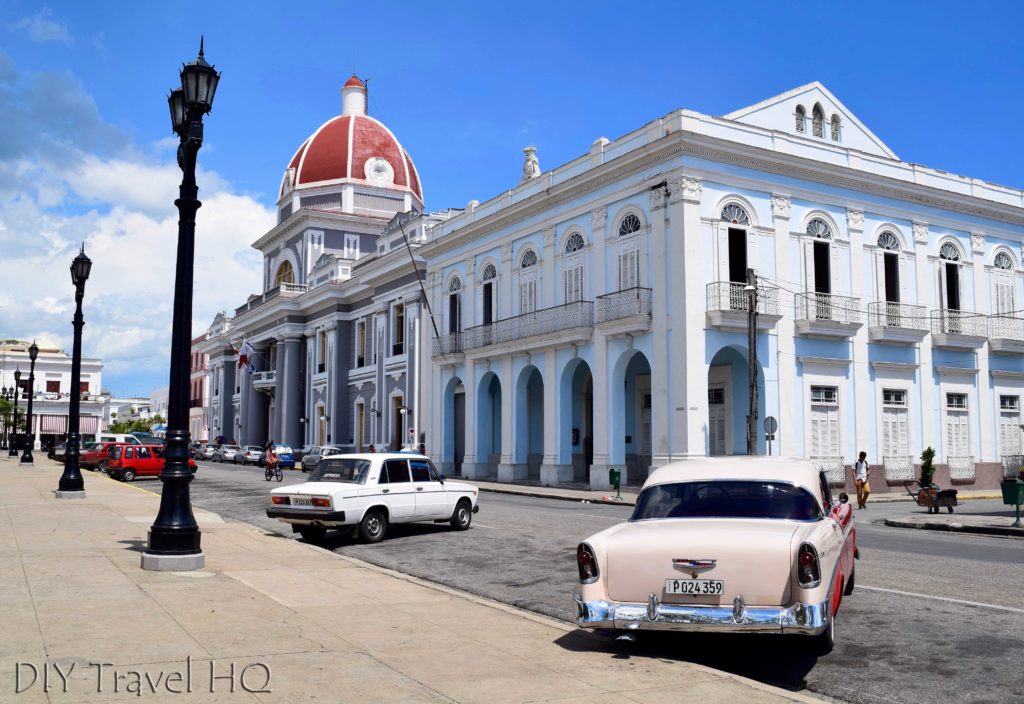 The clip-clop of horses' hooves on the 500 year old cobbled-stone streets is one of the many charms of Trinidad – this Unesco gem is in a league of its own!
With elegant plazas & pastel-coloured buildings, Trinidad is Cuba's best-preserved colonial settlement and one of the best places to visit in Cuba.
For a beach escape just 15km away, you can head to Playa Ancon but we don't recommend it.
* We spent 2 nights in Trinidad.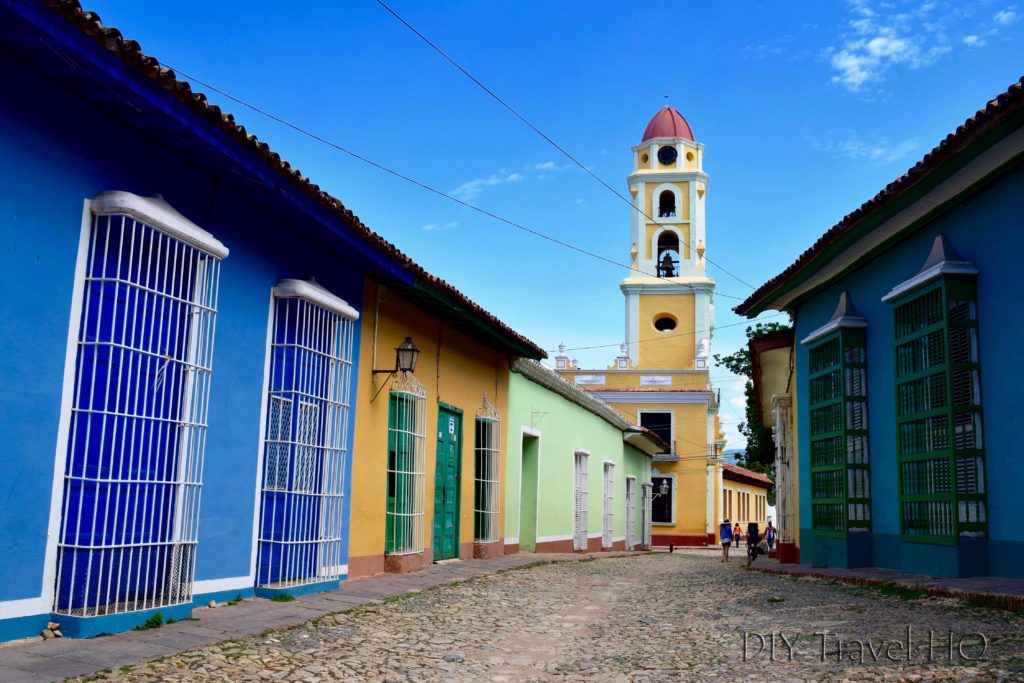 Despite what people might tell you, Sancti Spiritus is no little Trinidad.
Nevertheless, it's a nice city to wander around, with an impressive collection of colonial buildings around Parque Serafin Sanchez in the centre square.
* We stopped in Sancti Spiritus for a few hours, while travelling between Trinidad & Ciego de Avila.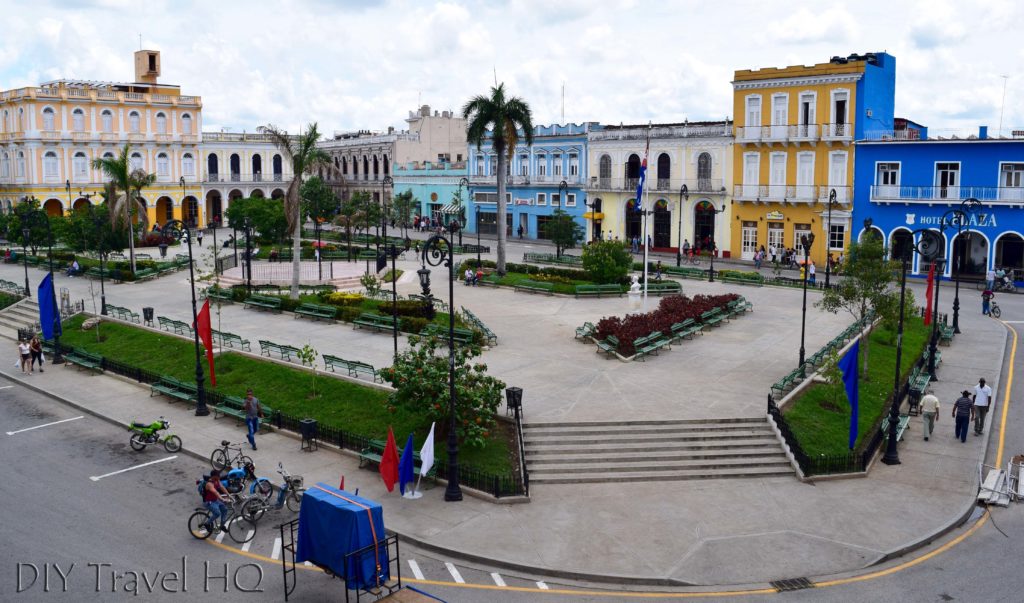 Much like the Mason-Dixon Line in the U.S., the La Trocha wall in separated Cuba in half.
It used to run through Ciego de Avila but these days, no trace of it remains.
Instead, if you find unexpected find yourself here, settle for a few run-of-the-mill attractions.
* We spent 1 night in Ciego de Avila, due to transport issues.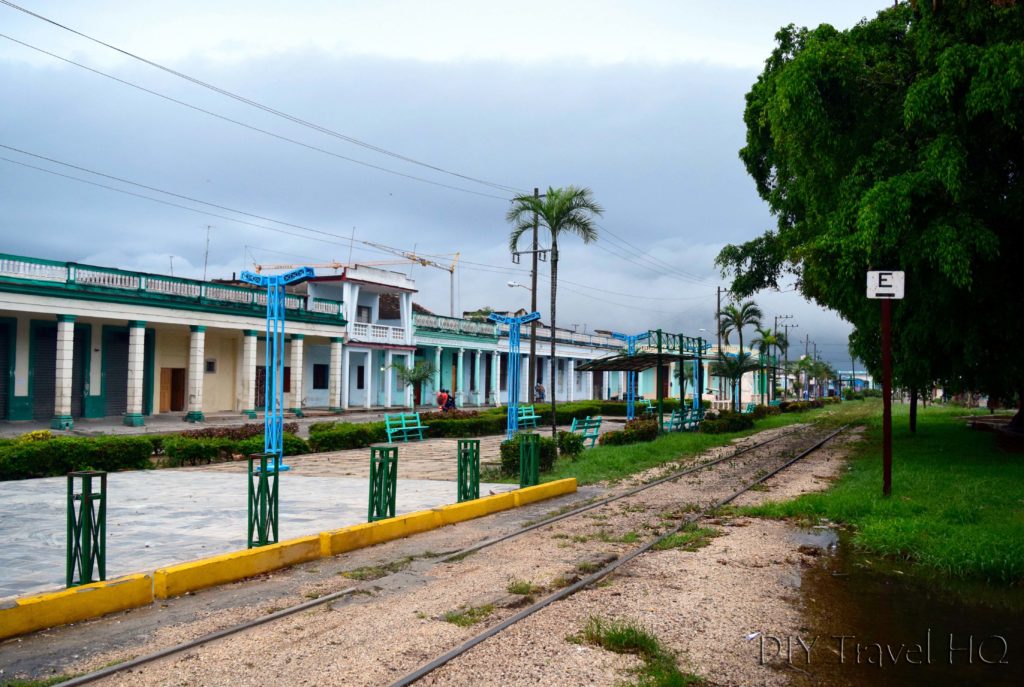 The revolutionary spirit is alive & well in Bayamo.
From the first declaration of Cuban independence to Castro's last speech, learn about the legacy of 4 major events that took place in this historic city & stand on the grounds on which they happened in.
Bayamo also hosts a famous street party every Saturday night so keep it in mind when planning where to go in Cuba.
* We spent 1 night in Bayamo.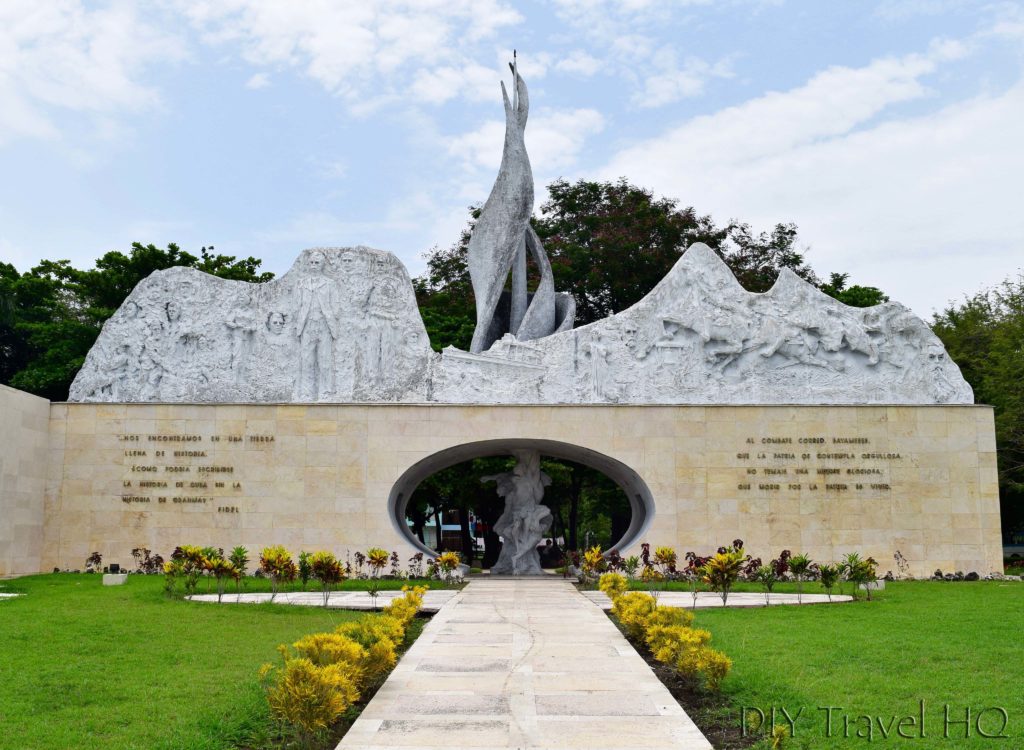 Santiago de Cuba has played an enormous role in the history of Cuba.
This is where the Cuban revolution began and where Fidel lived & studied in his formative years.
There are many important plazas, churches, museums & birth homes in Santiago so plan your time here accordingly.
The region is also home to Valle de Prehistoria which is one of the quirkiest attractions in Cuba!
* We spent 4 nights in Santiago de Cuba.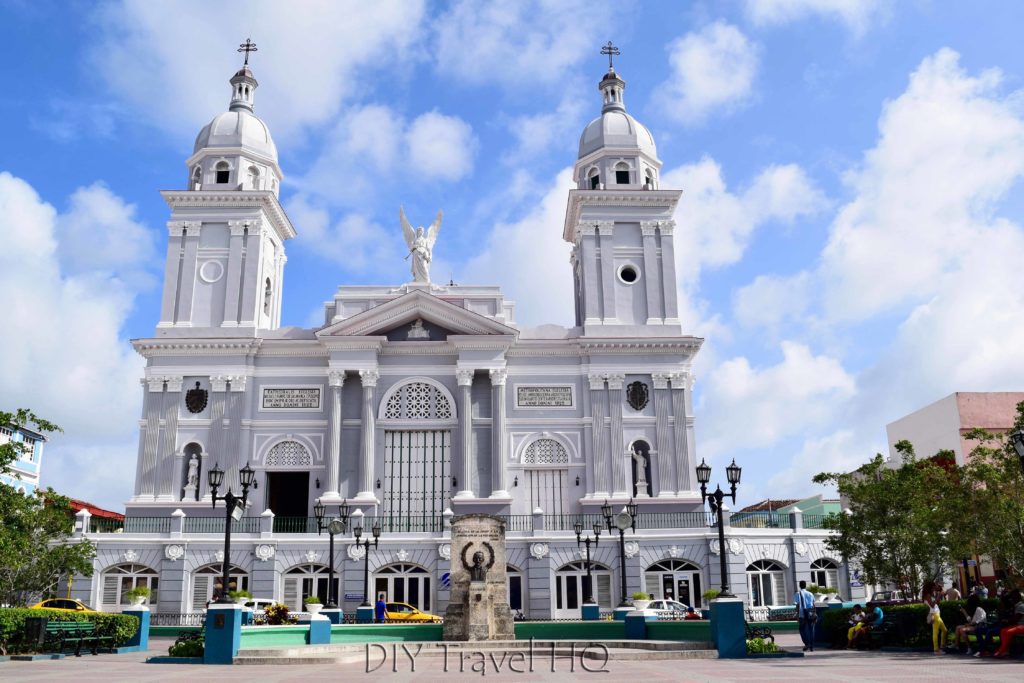 Make your way to Baracoa on the eastern tip of Cuba & enjoy the local regional cuisine.
Try Baracoan delicacies such pescado con leche (fish with coconut sauce) & cucurucho (dried coconut mixed with sugar, honey, guava, papaya mandarins and/or nuts).
There's a taste of the lush countryside in Baracoa but the natural environment of the region is best experienced out of town.
* We spent 2 nights in Baracoa.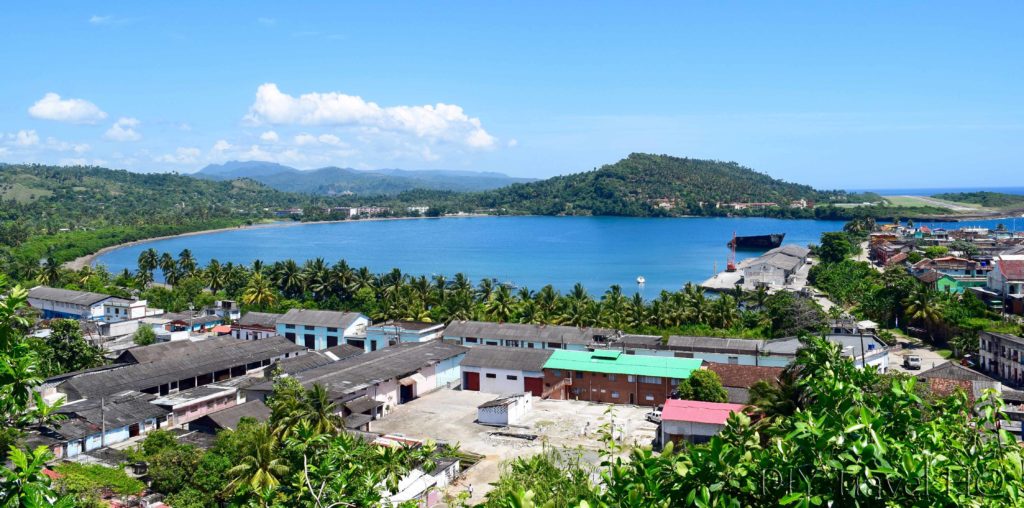 The coastline of Guardalavaca is a long stretch of tropical beaches with turquoise water.
It lies against a backdrop of green fields & rolling hills.
Guardalava beach is pleasant but nothing outstanding, but nearby Playa Pesquero is stunning.
* We spent 1 night in Guardalavaca.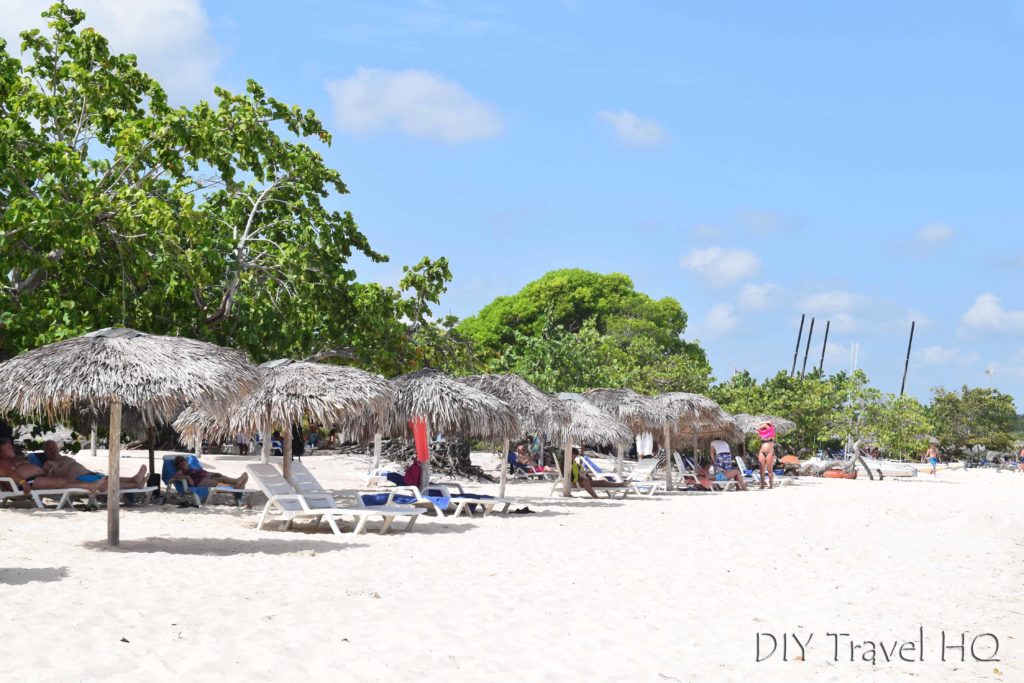 If you're in Cuba on a Saturday night, head straight to Las Tunas, where the streets come alive with a smorgasbord of food, drinks, music & dance!
The prices are in pesos & the locals are friendly & merry. Here, it's all about eating & drinking and roast pork is the king of the party.
We were the only tourists in town – shhh this party is Cuba's best-kept secret that you should put on a one month Cuba itinerary!
* We spent 1 night in Guardalavaca.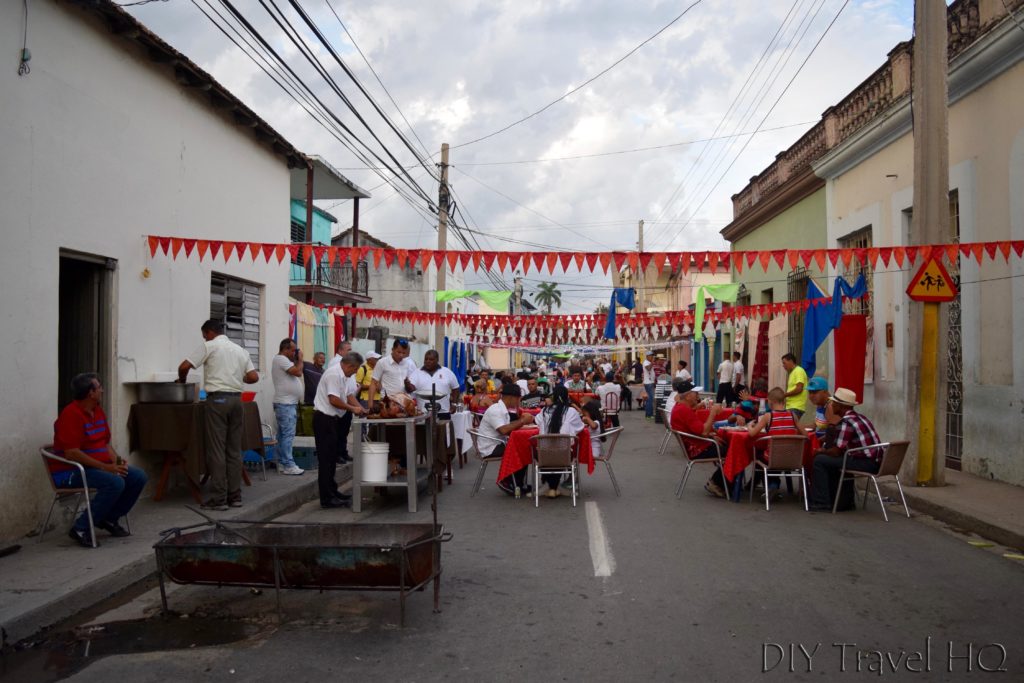 Playa Santa Lucia needs some TLC, but that shouldn't stop you from visiting – there's excellent diving, shark hand-feeding & the secluded Playa los Cocos made it a great stay for us.
There's a serious lack of tourist infrastructure at Playa Santa Lucia (eg. no casas & 1 hotel) so you're best off staying at an all-inclusive resort.
* We spent 2 nights in Playa Santa Lucia.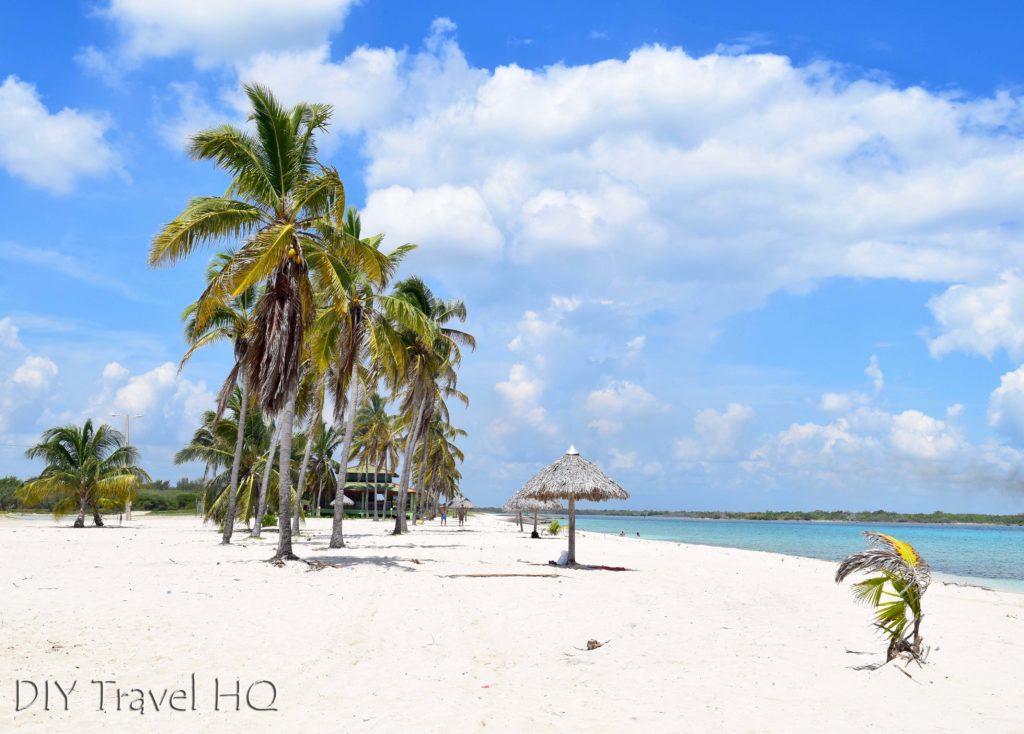 If you love Havana, you'll adore the equally dilapidated streets of Camaguey as well as its many plazas, churches, sculptures & tombs.
It's a faded gem of a city – undoubtedly once majestic, as still evident in the glorious architecture, but perhaps also unloved for decades or centuries too long.
* We spent 1 night in Camaguey.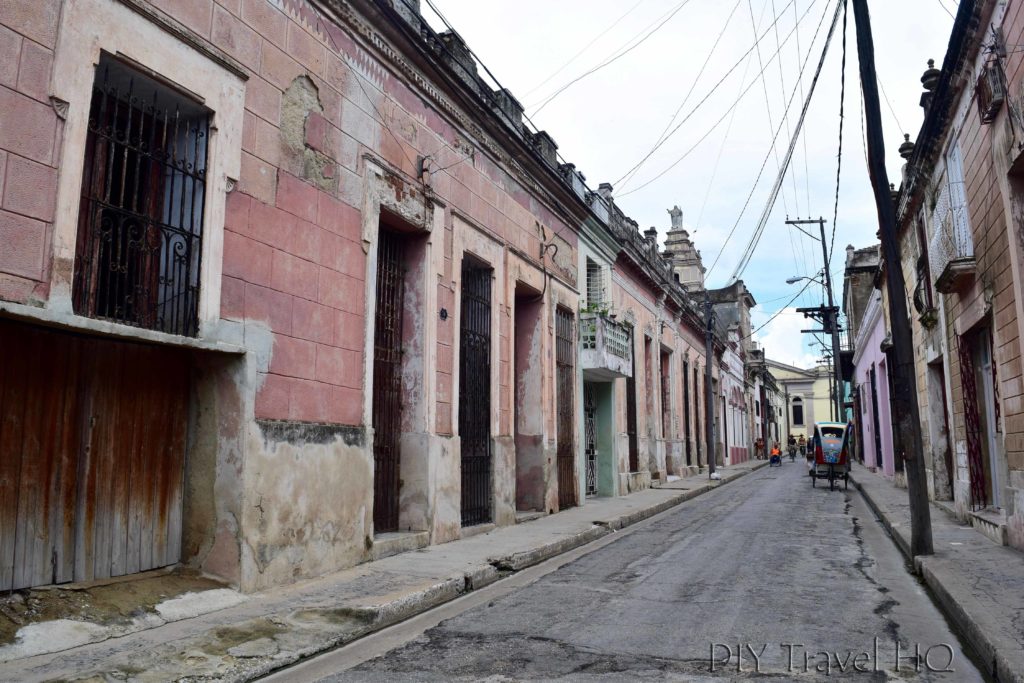 Join the ultimate Che Guevara pilgrimage to Santa Clara & dig into the geographical & revolutionary heart of Cuba!
Travellers here can see relics from the Battle of Santa Cara as well as many commemorations to the Cuban Revolution (1953-1959).
Of course, there are numerous tributes to Che Guevera, including a massive monument, mausoleum & museum complex.
* We spent 1 night in Santa Clara & our last night back in Havana.
That's it from us & our Cuba Itinerary! For more inspiration check out Lonely Planet's Cuba travel guide!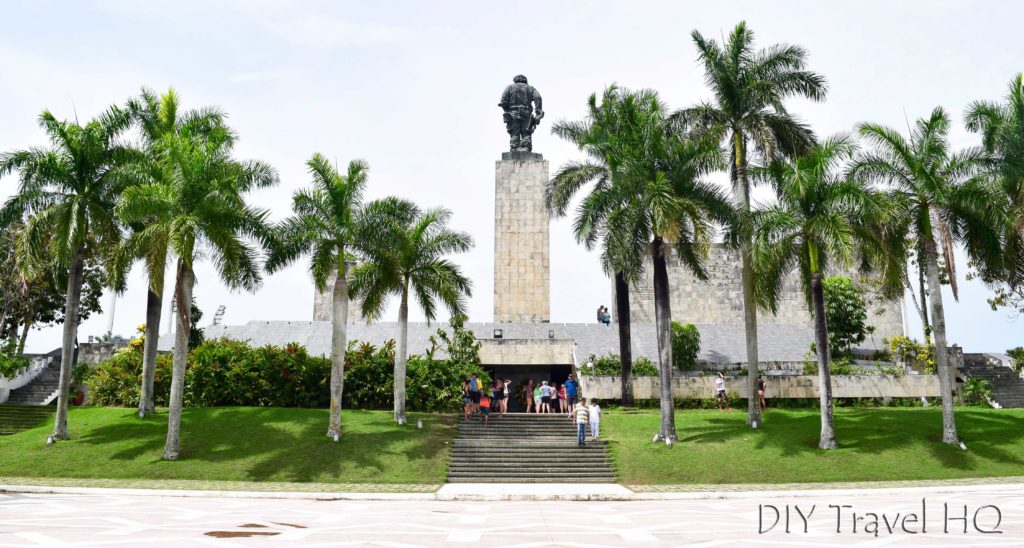 Did you enjoy reading our list of Places to Visit in Cuba?!
Pin it and help others find it too!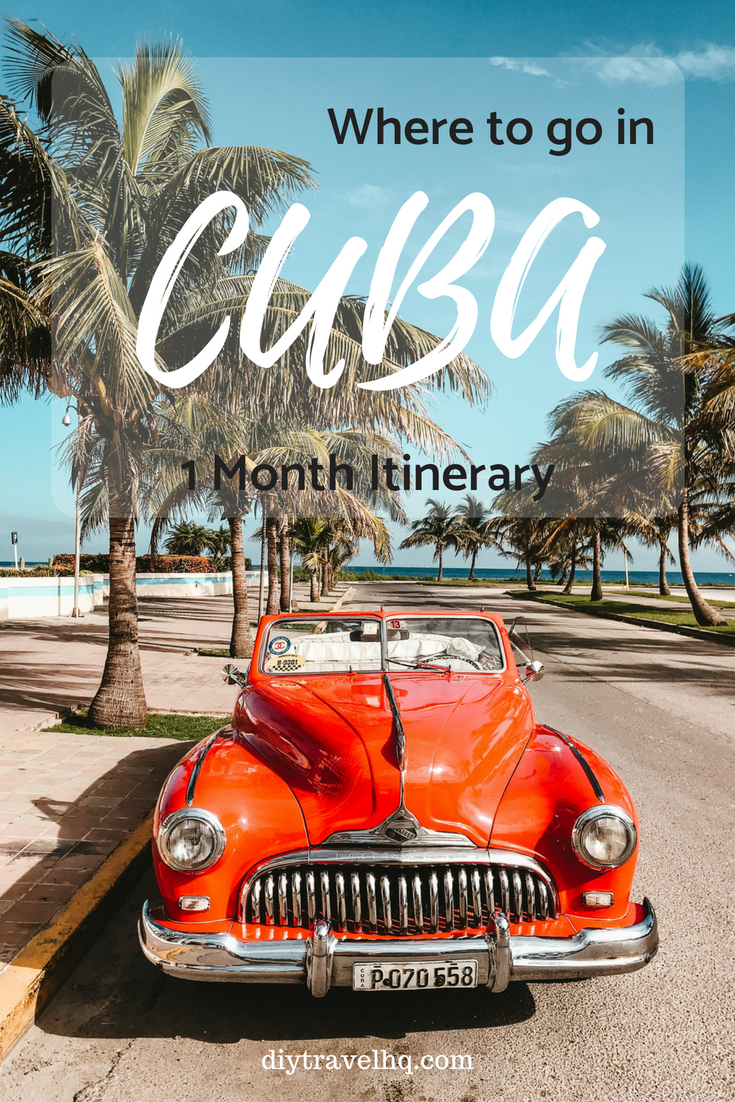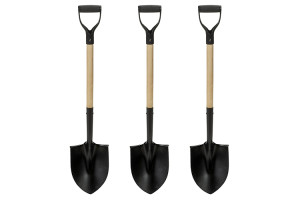 Accessible DIY travel to more distant locations via multiple connections or longer forms of transport
Disclaimer: This post contains affiliate links which means that we receive a small commission if you click on a link & purchase something that we've recommended, at no extra cost to you.
Visited in May-June 2016
Updated in May 2019