Learn about the little-known Nusa Lembongan seaweed farms in Laguna Bay – see amazing photos of seaweed farmers & learn about the cultivation process in Bali, Indonesia.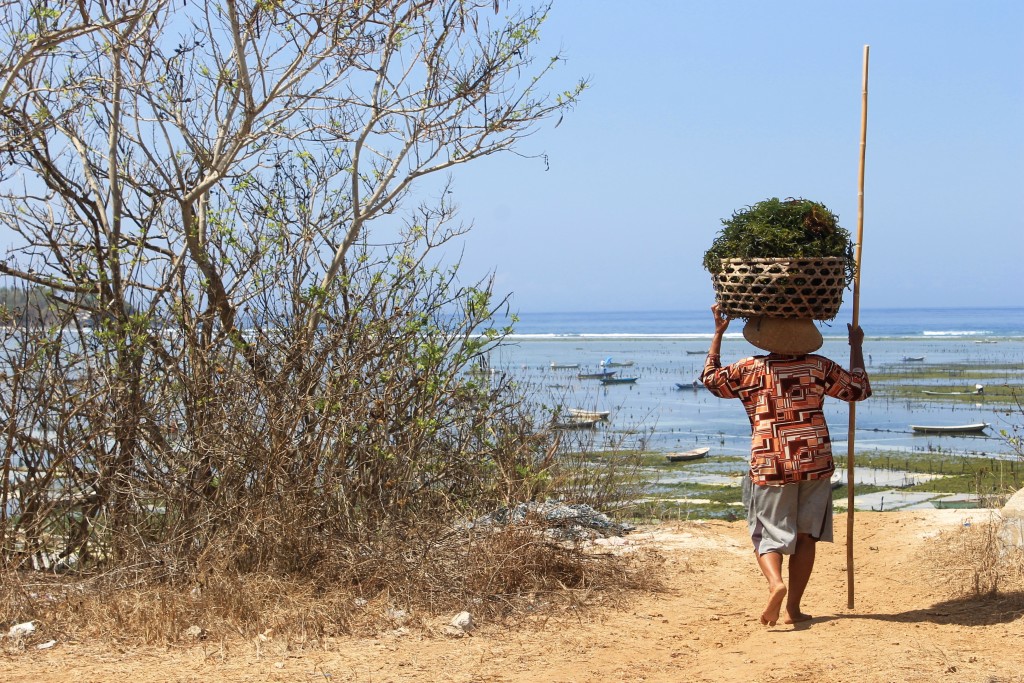 For us here at DIY Travel HQ, one of the unexpected highlights on Nusa Lembongan was discovering its seaweed farms – an important industry on the island.
Seaweed can only be cultivated in low tide, taking 15-30 days to grow depending on the type.
In defined plots marked by rope, seaweed strands are tied together in bunches and strung in lines.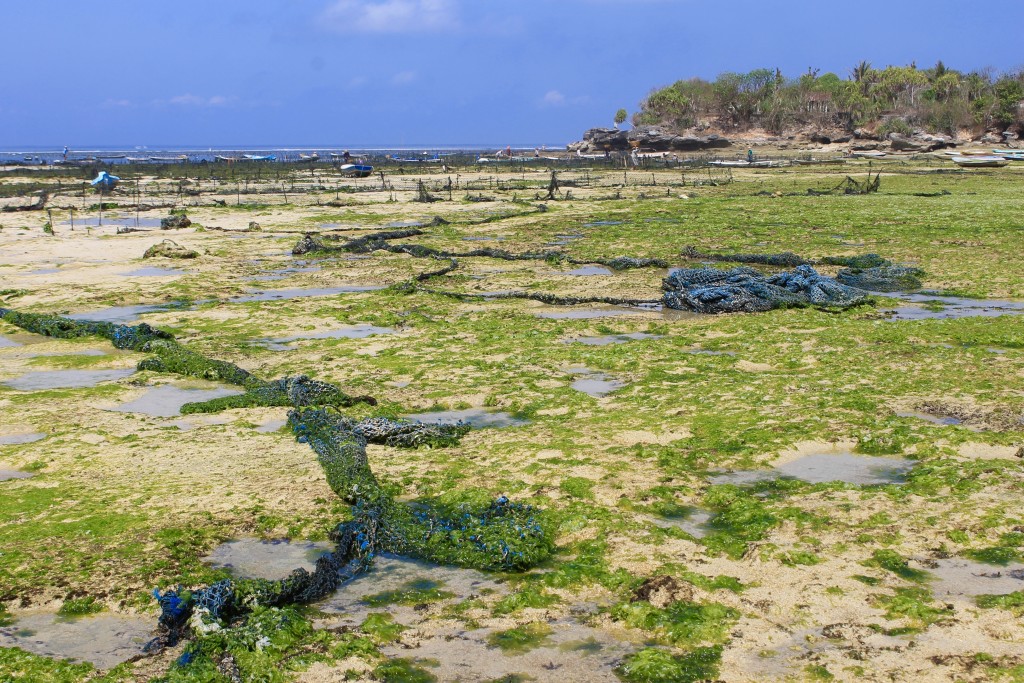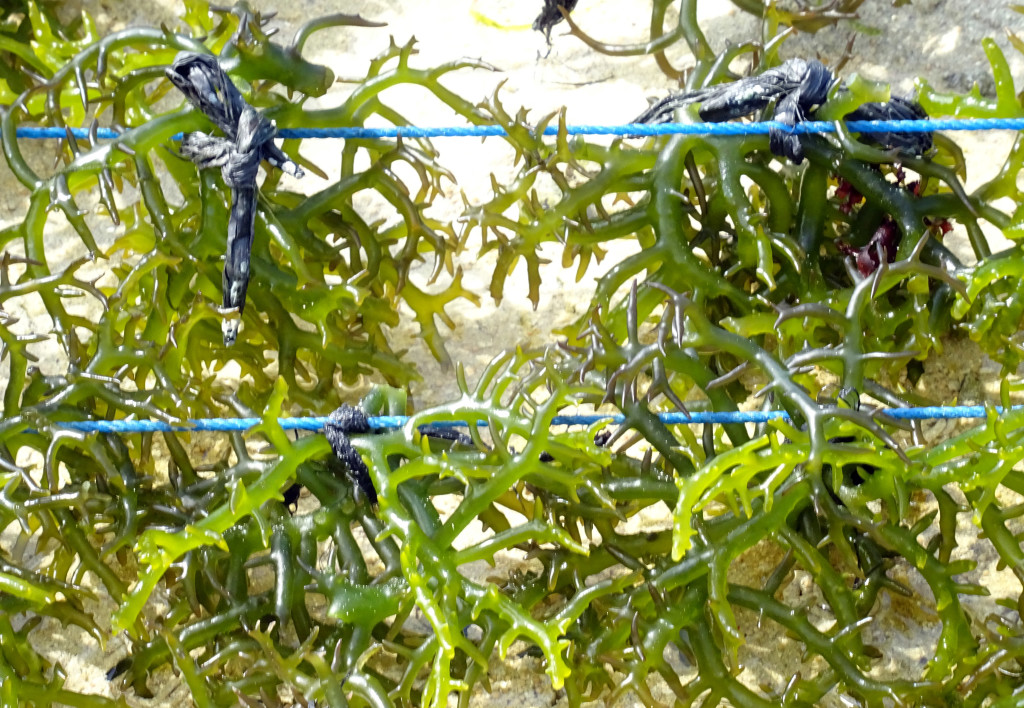 When they are ready for harvest, they are picked in shallow water.
The seaweed is handpicked by the local seaweed farmers, collected in baskets & taken up to land. The women commonly carry the baskets on their heads.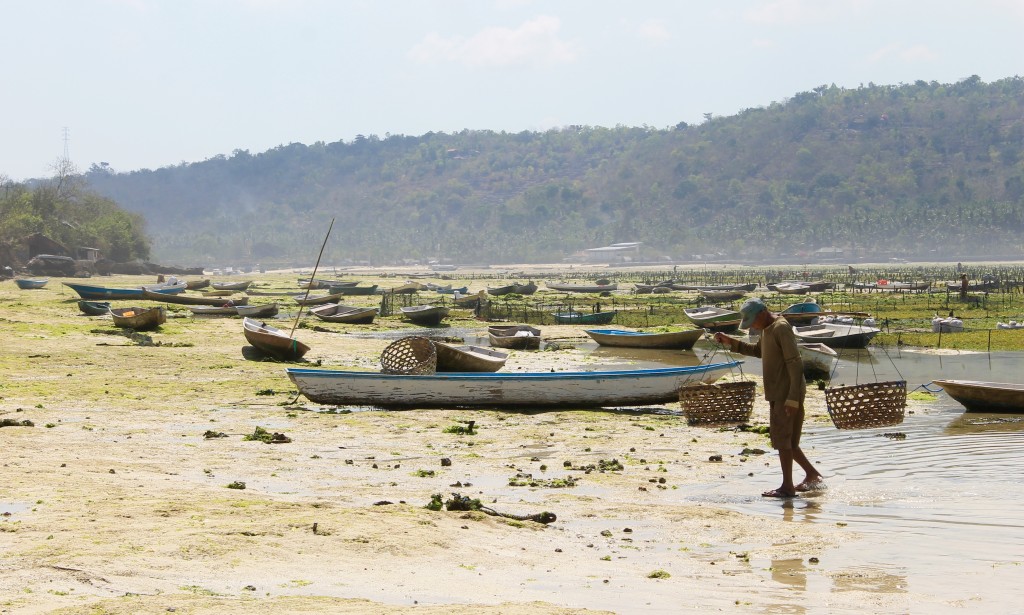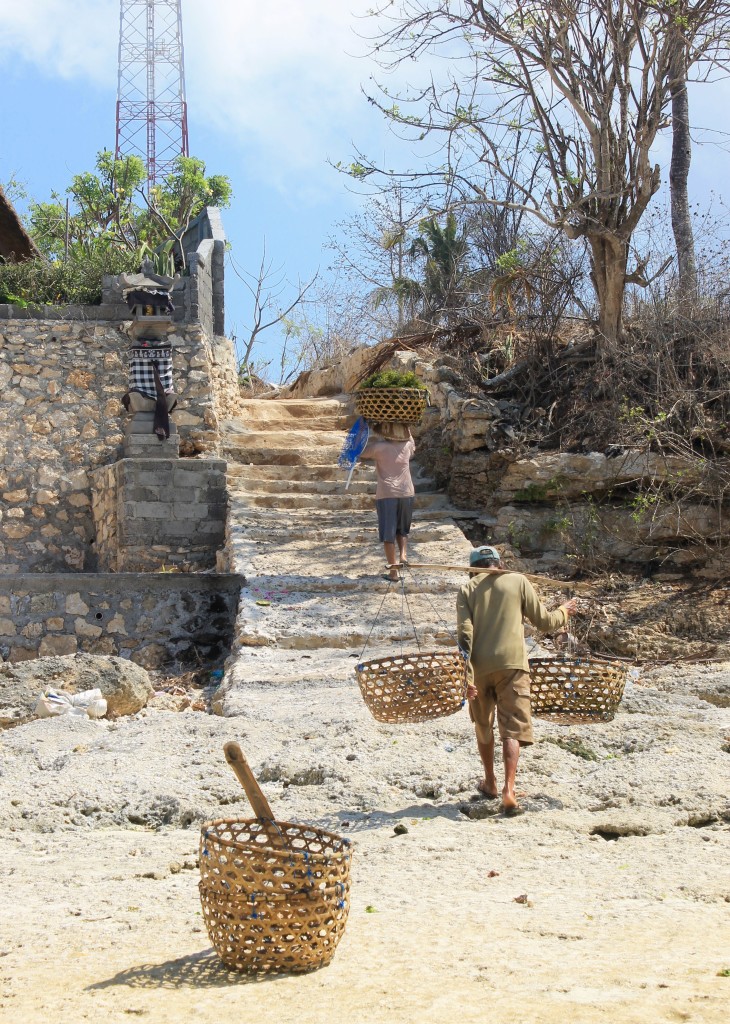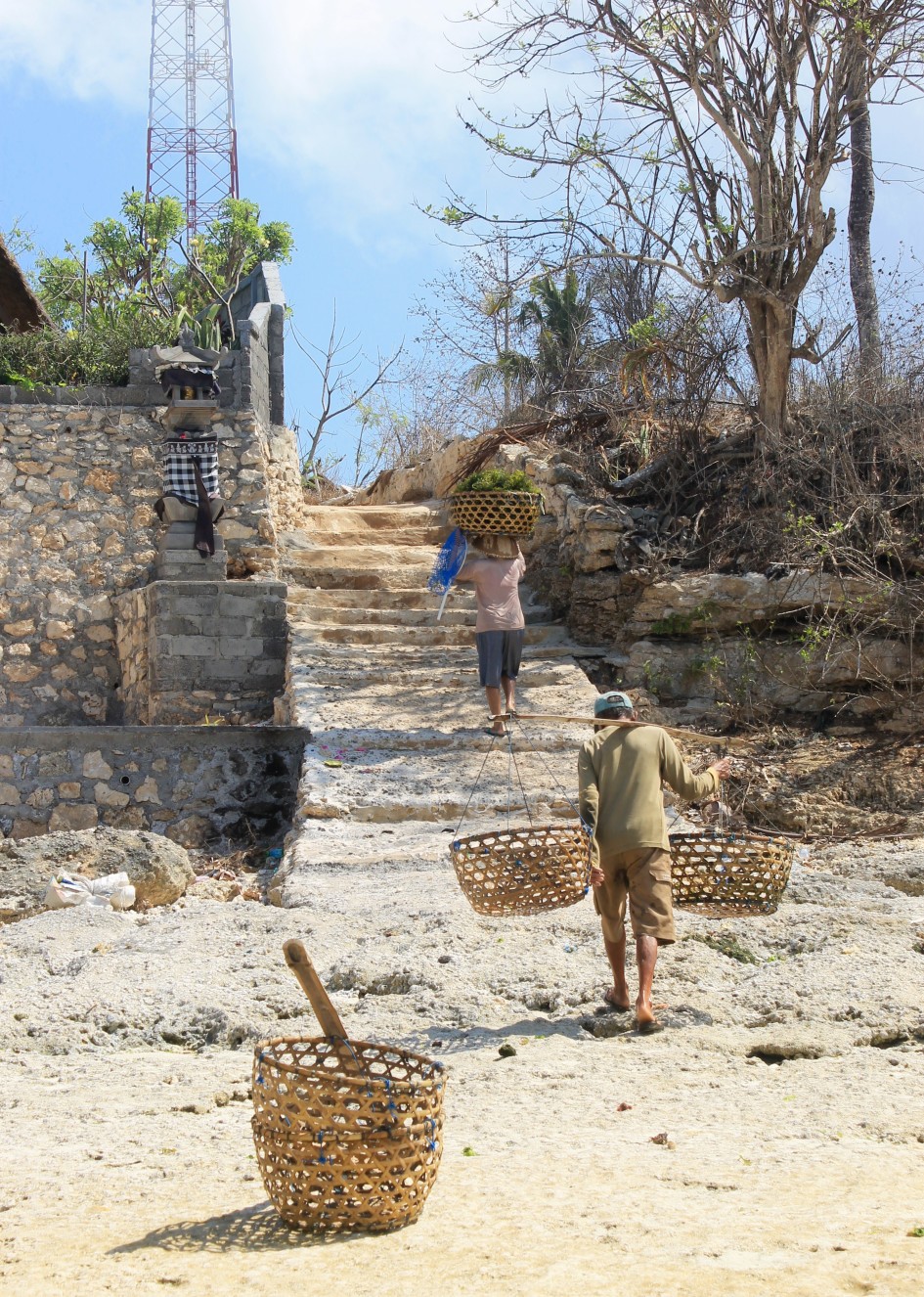 Then the seaweed is sorted & laid out in the sun to dry, before being exported to Japan and China for processing as food additives or in cosmetics.
There are many health benefits to eating seaweed and it is commonly used in Japanese cuisine, but we never knew it was used in cosmetics too.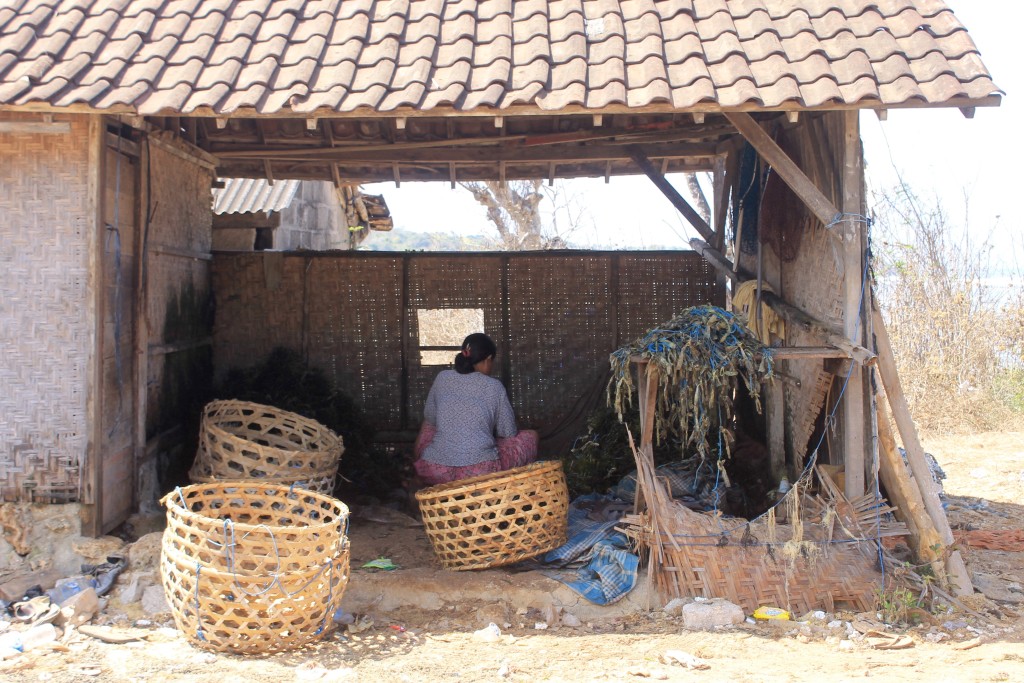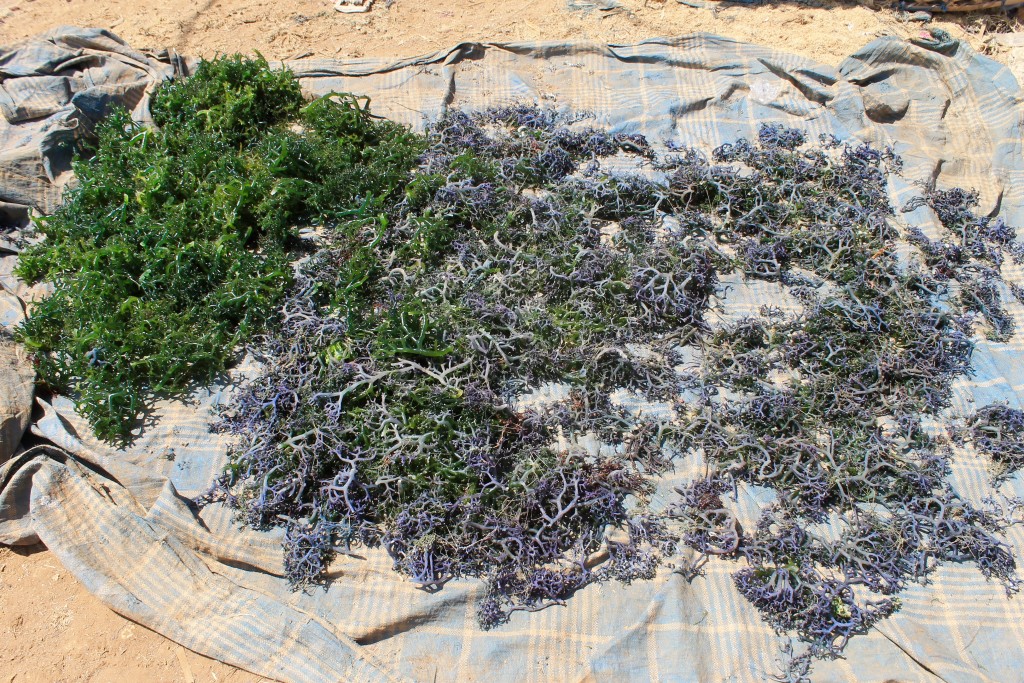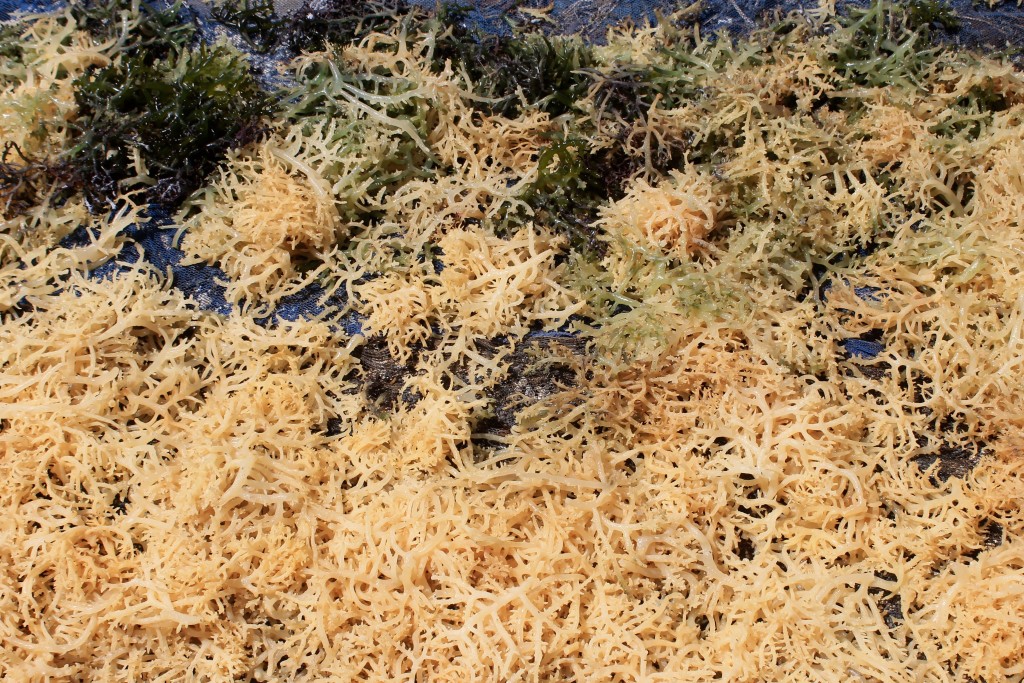 Witnessing this little known agricultural industry is a fascinating insight into local island life on Nusa Lembongan.
The seaweed farms were one of the best things we stumbled across in Eastern Indonesia and photographing the experience was a true delight – we hope you enjoy the photos.
Nusa Lembongan Seaweed Farms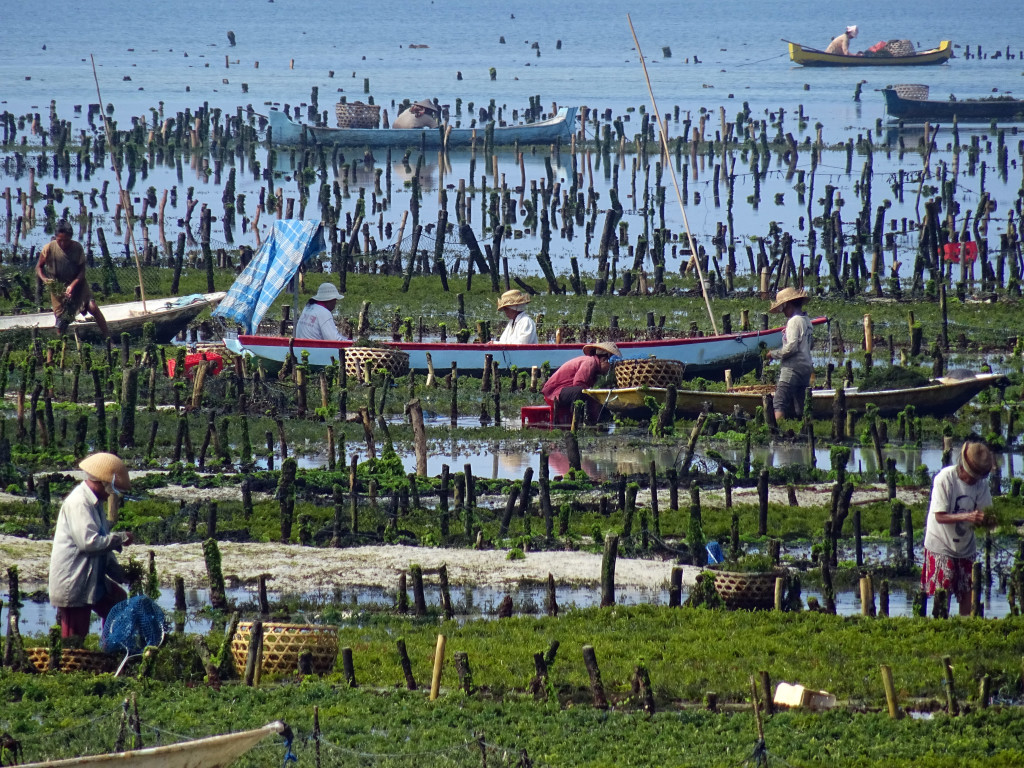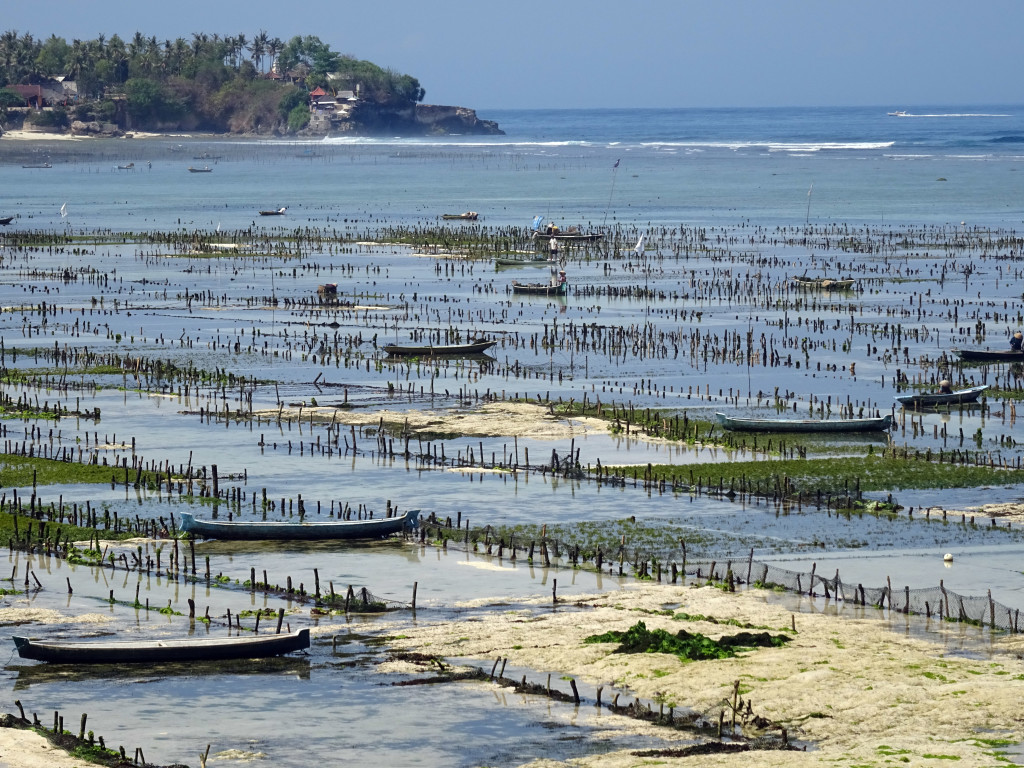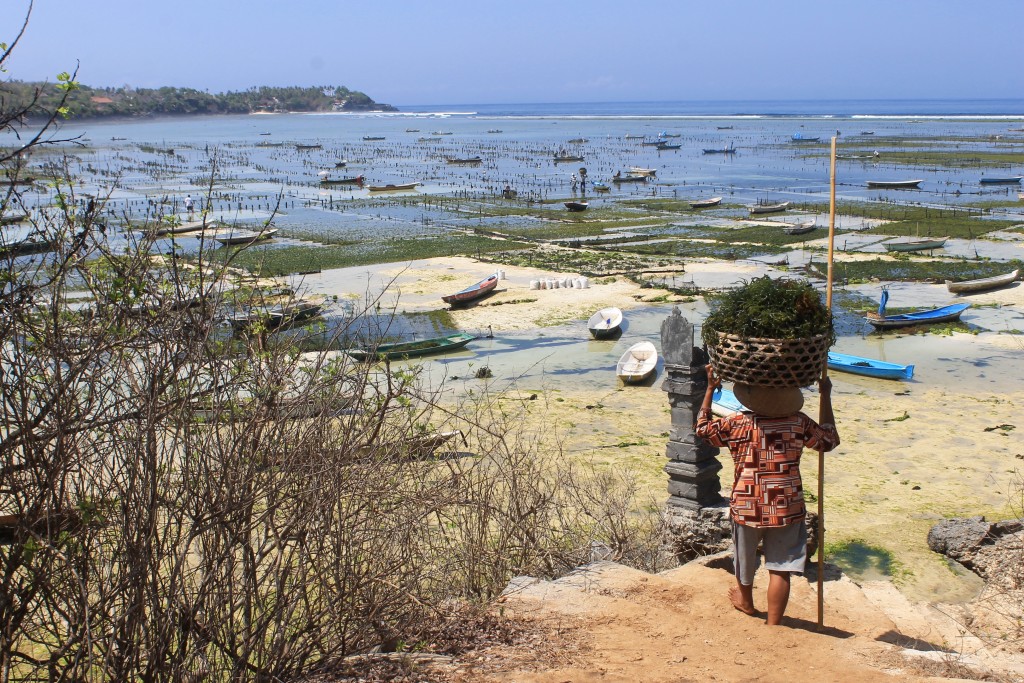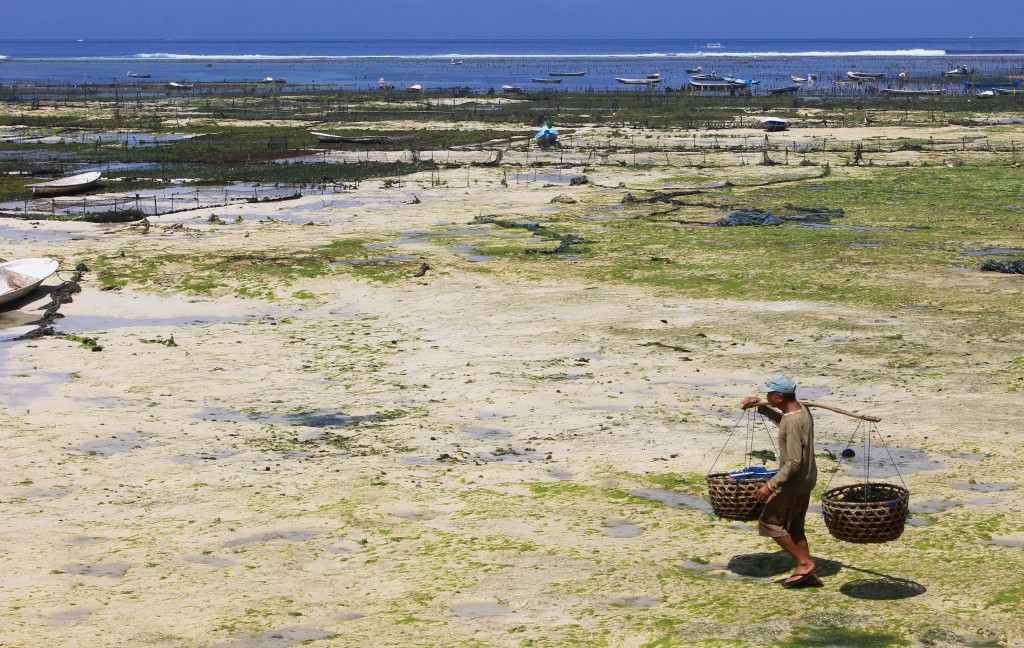 Know Before You Go
Nusa Lembongan Seaweed Farms Entrance Fee: Free
How to get to Nusa Lembongan Seaweed Farms: Walk, motorbike or bicycle
Did you enjoy reading Nusa Lembongan Seaweed Farms: Photo Essay?
Pin it and help others find it too!
*** The Final Word: The Nusa Lembongan seaweed farms were an unforgettable experience & photographers delight *** 
Have you seen seaweed farms anywhere in the world before?
Visited in October 2015