The Nebaj to Acul self-guided hike is a great one to give DIY Travel a try. It is short, easy & you can return by microbus. Are you ready to get started?!
Self-Guided Hike from Nebaj to Acul
As long as you can find the start of the track from Nebaj to Acul, the rest is easy.
Simply follow the road going southwest from the front of the main plaza until it turns into the trail.
The path is also on Maps.me for an easy reference.
Those attempting the Nebaj to Todos Santos Cuchumatan hike without a tour also start here, and can find the entire trail on the app as well.
The road from town will naturally turn into the trail.
You will know once the path becomes dirt, and you are surrounded by vegetation instead of buildings.
It is hard to get lost as you are boxed in by corn fields and pastures.
Expect to see locals making the commute in either direction as well.
As you get towards the top, you get excellent views of Nebaj – it's one of out top places to visit in Guatemala.
This area is the best spot for panoramic views on the self-guided Nebaj to Acul hike.
It is only another 5-10 minutes until you reach the top.
Once at the top, the trail levels off and becomes grassy with barb-wired fences separating pastures that line the path.
There is virtually no way you can get lost on this hike.
After a handful of minutes walking along the ridge, you start to make your descent into Acul.
The rocky road makes numerous switchbacks on the way down.
While hiking, we spotted a father and son collecting stones nearby as if it were their personal quarry.
You will start to notice corn fields and houses again once you get towards the bottom of the trail from Nebaj to Acul.
Keep following the road, and join the others heading into Acul as well.
Most locals traveling this way will be farmers tending their fields, or collecting firewood to heat their stoves.
The town is very rural with only one church, and a small main street.
Don't expect to find many things to do in Acul.
The one exception is visiting Hacienda San Antonio.
Hacienda San Antonio
Hacienda San Antonio is an upscale hotel, manages a farm full of plants and animals, and produces their own cheese.
They really try to multitask, and be ready for providing a pleasant environment for the occasional guest while still earning a daily income.
However, the two don't lend well to each other.
The grounds are nice with cows grazing before a lush mountain backdrop.
However, the 100 odd roosters are not conducive to an enjoyable stay.
You can see the multitude of cages dotted all along their property.
The other aspect they could improve upon is having small portions of cheese available for purchase.
Upon our visit, they only had whole wheels up for sale.
We were hoping for more of a cheese shop with a variety to choose from, individual portions, and perhaps a sampling.
I guess their primary customer buys in bulk so individual sales are not of concern. As a tourist, 1 kg isn't very feasible to travel with.
How to Get Back to Nebaj
You have two options to get back to Nebaj from Acul.
You can retrace your steps, or an easier option is to catch a microbus (Q7 / $0.95).
Microbuses pass by Hacienda San Antonio in Acul, and will drop you off in front of the church in Nebaj.
Know Before You Go
Nebaj to Acul Hiking Time: 2 hours
Hiking Difficulty: Easy
Finding the Trail: Follow the road in front of the main plaza southwest all the way to Acul.
Things to See: Corn fields and green pastures, a panoramic view of Nebaj, valleys, and Hacienda San Antonio
Cost: Q7 / $0.95 for microbus back to Nebaj plus extra for food or drinks
*** The Final Word – This self-guided hike from Nebaj to Acul is not a must do, but it does provide an escape from the gritty towns for a change of pace ***
What do you look for when you choose what hikes to do?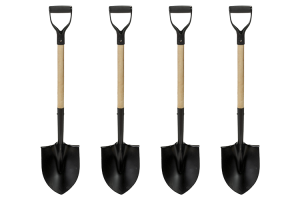 Easy DIY travel outside city centres using public transport
Visited in July 2016