The rich colonial history of Mawlamyine inspired Kipling & Orwell a century ago but even though it's best days are now behind it, let our Mawlamyine Travel Guide show you it continues to charm.
Mawlamyine Travel Guide: History
"By the old Moulmein pagoda
Lookin' lazy at the sea
There's a Burma girl a-settin'
and I know she thinks o' me"
If you're like me here at DIY Travel HQ you might recognise the name Mawlamyine (formerly Moulmein)  from the opening lines of Rudyard Kipling's poem "The Road to Mandalay".
The "Moulmein pagoda" likely refers to Kyaikthanlan Paya.
The huge complex was originally built in 875AD, with the central stupa standing at a height of 46m, enclosed by 34 smaller stupas around its base.
Kyaikthanlan Paya includes a series of stairs, hanging walkways and a modern lift to a viewing platform.
A room off the main plaza holds a reclining Buddha, surrounded by a run of seated Buddhas.
George Orwell's 1936 essay "Shooting an Elephant" also quotes the city in its leading sentence:
"In Moulmein, in Lower Burma, I was hated by large numbers of people—the only time in my life that I have been important enough for this to happen to me."
While Kipling only spent 3 days in the city, Orwell had far stronger ties, with Moulmein being where his mother grew up, his grandmother lived and died.
Orwell himself moved to in 1926 for training with the Burma Police Force.
Much of this experience in Moulmein would make its way into "Burmese Days", his famous 1934 novel on colonial life, "a portrait of the dark side of the British Raj."
Mawlamyine Travel Guide: Then & Now
Myanmar's 3rd largest city and capital of the Mon State, Mawlamyine not only has an impressive literary legacy but also a rich colonial history.
They're just a couple of reasons why we recommend it as one of the top places to visit in Myanmar.
It was the capital of British Lower Burma between 1826-1852, where it developed as a busy teak wood port and shipbuilding centre.
Little of its past colonial splendor remains, tangible or otherwise.
The waterfront is lined with rows of neglected three-story shopfronts, identical in form and decay.
The streets away from the river are no more attractive, tainted by more faded and corroded buildings, construction and market activities.
From this decrepit and dilapidated debris of a bygone era, glimmering Buddhist monasteries and stupas rise atop the hills surrounding the city.
A sprinkling of mosques, temples are churches are scattered around town, alongside iIntricate non-stupa pagoda architecture.
As in the past, the waterfront remains a hive of activity, day and night: trade, transportation, food, drink and the setting for the most resplendent of sunsets.
In the colonial-era, a part of the city known as "Little England" sustained a sizeable Anglo-Burmese community, many of which were involved in running rubber plantations.
These days, Mawlamyine's population of 350,000 is a diverse mix of ethnicities, with a highly-visible Indian presence amongst the Mon majority.
A worn waterfront, gritty streets, decaying edifices, assorted religious monuments and architecture, a multi-cultural populace and melancholic ambiance… it is precisely this eclectic mix that delivers the eccentric charm of Mawlamyine.
Mawlamyine Travel Guide: Attractions
Other sights of Mawlamyine:
Bamboo Buddha
City Hall
Viewpoint
Railway station
Gardens
The Mon Culture Museum – open Tuesday-Sunday, 10am-4:30pm, 2,000 kyat.
Ogre Island is the largest island off the coast of Mawlamyine & it's just a 1 hour ferry ride away. We highly recommend this fascinating local day trip to Ogre Island from Mawlamyine!
Mawlamyine Travel Guide: Accommodation
Single room w/ fan, ensuite & Western/Burmese breakfast: $15.00
Single room w/ air-con, ensuite & Western/Burmese breakfast: $20.00
Single room w/ fan & breakfast: 7,000 kyat ($7.00 in 2014)
Government-run ferries for the scenic trip to Hpa-An were suspended around 2011.
Breeze Rest House arranges longtail boat trips for a minimum of 10,000 kyat / $10.00 per person or 50,000 kyat / $5.00 for the whole boat in the low season.
Single room (no wifi or breakfast): $6.00
Did you enjoy reading Mawlamyine Travel Guide: Orwell & Kipling to Now?
Pin it and help others find it too!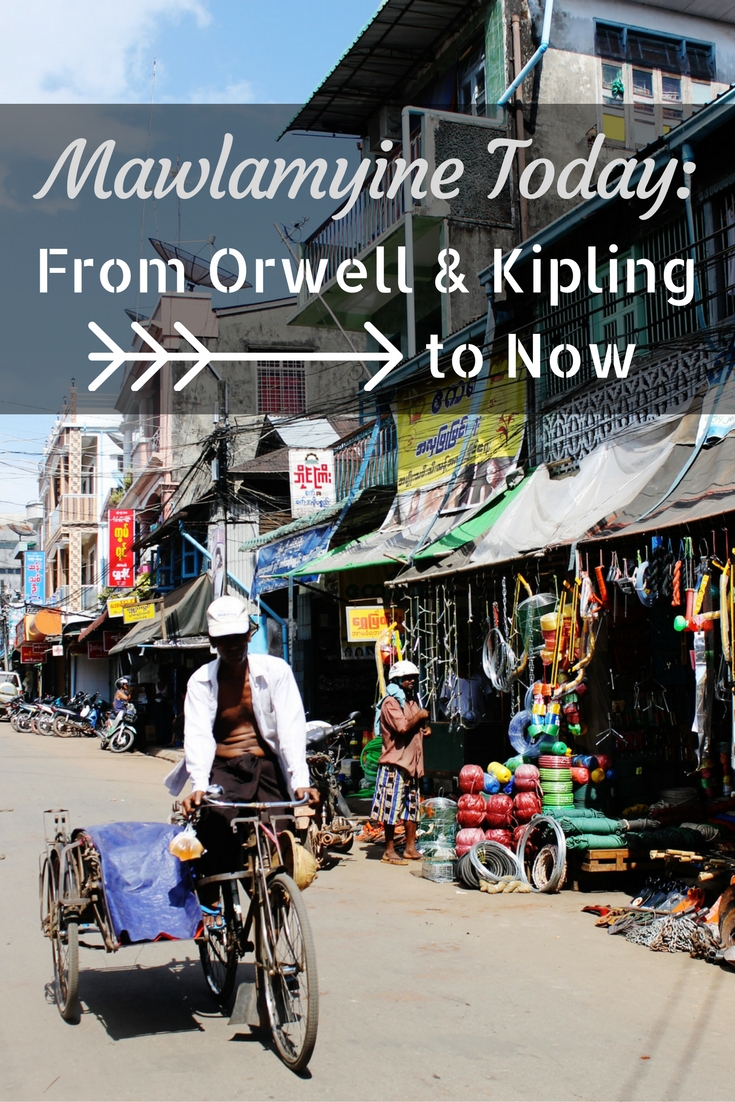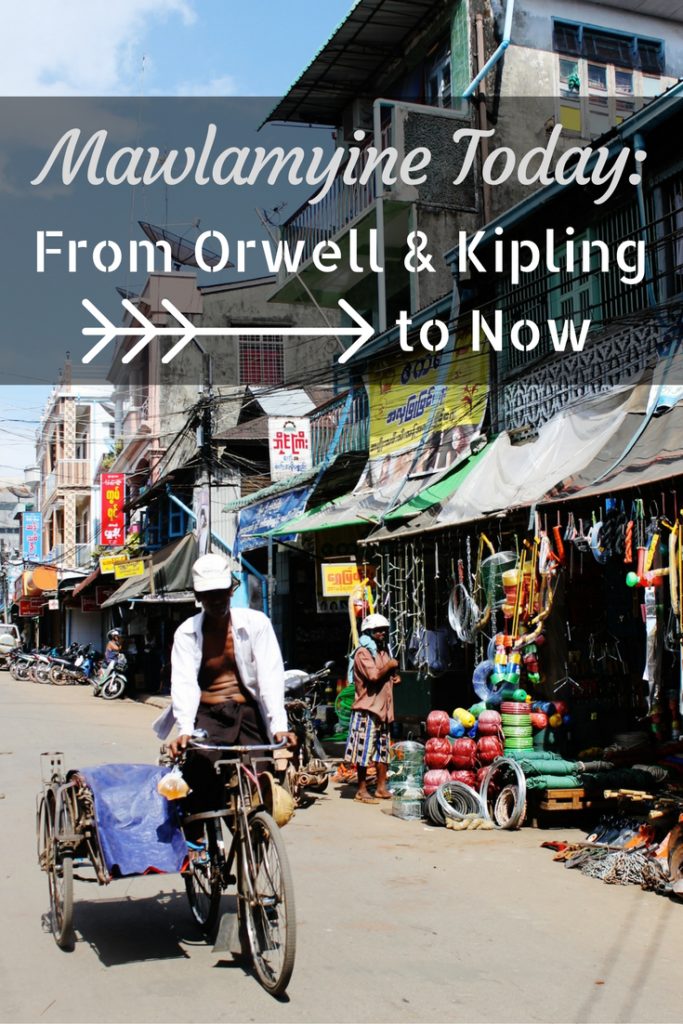 [put_wpgm id=112]
*** The Final Word – Mawlamyine is perfect for lovers of dilapidated architecture! *** 
What did you think of the seaside grittiness of Mawlamyine – love it or hate it?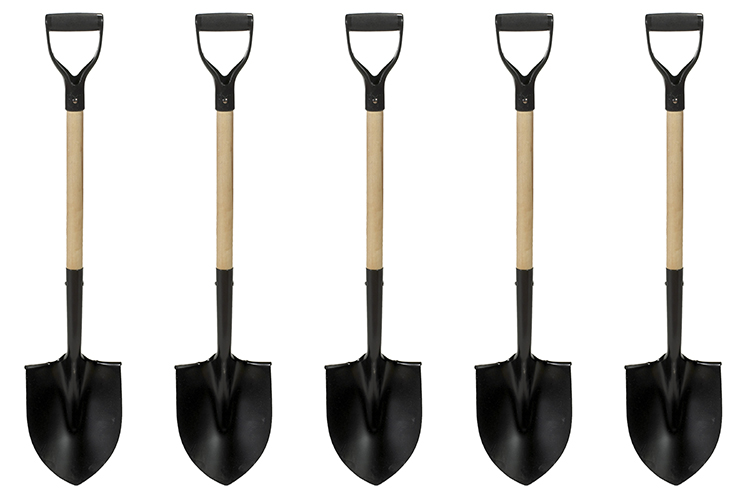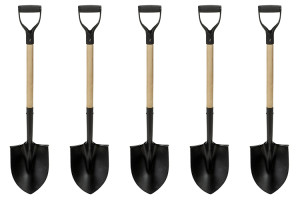 Super easy DIY travel around city centres
Visited June 2014