Kalaw is an excellent base town to plan treks to Inle Lake & around: from markets to caves, find out what else there is to see & do in our Kalaw Travel Guide.
Kalaw Travel Guide: Then & Now
Upon a pre-dawn arrival in Kalaw, the chilly, even cold, air signals the warming prospect of a cooler climate in this mountain-top town.
Founded by the British precisely for this reasoning, the town is located at an altitude of 1320 meters.
But alas, even before noon, heat and humidity steadily climb, hopes fall, and temperatures are, in the end, not much cooler than the rest of Myanmar after all.
Nevertheless, Kalaw still made our list of the top destinations in Myanmar.
Kalaw rests high atop the western plateau of Shan State, where indeed, in colonial times, the scorching heat of Burma's lower plains left the British literally scrambling for the hills.
Quickly establishing itself as a popular hill station and retreat, the colonists brought along with them scores of Nepalese and Indian workers to build surrounding roads and railway lines.
Many of these descendants continue to reside in here today, with Gurkhas, Sikhs and Muslims making up a significant portion of the town's 20,000+ population.
Their influence is visible in the number of Indian and Nepalese restaurants and assortment of foreign street food offerings around town.
The town spreads over a number of hills, topped with several outlying temple complexes, from which there are picturesque views.
Here at DIY Travel HQ we found the centre of Kalaw to be trim and tidy.
Almost everything and everywhere was easily accessible by foot.
Together with the diversity of foods (Shan noodles are the local specialty), the inner streets are largely comprised of general stores, guesthouses, trekking agencies and markets.
Firmly established on the backpacking circuit for some time, residents possess a nonchalance towards foreigners, certainly an attitude more refreshing than that of the climate.
Laid-back and unassuming, picturesque and quaint, it is an atmosphere and setting that makes Kalaw a pleasure, not only as a stop on the road to Inle Lake, but also as a destination in its own right.
Like any true rural village town, the marketplace is the heart of town. It holds a main daily market, both covered and uncovered, with the usual trading and cast of colourful characters.
Kalaw Travel Guide: Rotating Market
Every 5 days, Kalaw also hosts a traditional rotating market, where hill-tribes from surrounding villages come to sell their produce.
Palaung, Intha, Taungthu, Danu, Kayah and Danaw people all live in the proximate mountains, but it's the Pa-O tribe with their distinctive black robes and bright head wraps that are the marketplace standouts.
Unlike the everyday market with its household goods and commodities, here for sale, there are only food and drink, fruit and vegetables, chicken and fish, herbs and spices.
It is local and lovely, and as regular vendors are also part of the scene, it's a sweet eclectic mix of the common and the exotic.
Kalaw Travel Guide: Attractions
Aung Chan Tha Zedi is the town's most glamorous stupa, covered in gold & silver glass mosaics.
Nee Paya is a temple complex high up in the hills, on the outskirts of Kalaw, holding a 500 year old gold lacquered bamboo Buddha.
A monastic residence is on the grounds.
#3. Shwe Oo Min Paya and Cave
Shwe Oo Min Paya & Cave is a 300 years old natural cave filled with a myriad of gold Buddha statues.
It's damp and cool inside. The 30min walk from the centre of town passes pine forests and bamboo groves.
Dhamma Yon is a two-storey temple high up on a hill with the best views of town.
There are often young monks praying, playing or sleeping around the complex.
For an insight into Burmese Buddhism, visit the Kha Khat Wain Kyaung monastery in Bago.
Kalaw Travel Guide: Accommodation
Room w/ various breakfast options, shared bathroom, wifi: 9,000 kyat / $9.00
Double room w/ breakfast, shared bathroom (no wifi): 7,000 kyat / $7.00
Room w/ shared bathroom, wifi: 5,000 kyat / $5.00
Kalaw Travel Guide: Transport
Approximate departure times for buses between Yangon & Kalaw are: 5:00 pm, 6:00 pm, 7:00 pm. Tickets cost 10,500 kyat & the journey takes 10 hours.
You can also check all the bus times and comfort levels on Bookaway. Although we recommend the hike to Inle Lake, they also offer private rides too.
Did you enjoy reading Kalaw Travel Guide: Attractions & Accommodation?!
Pin it and help others find it too!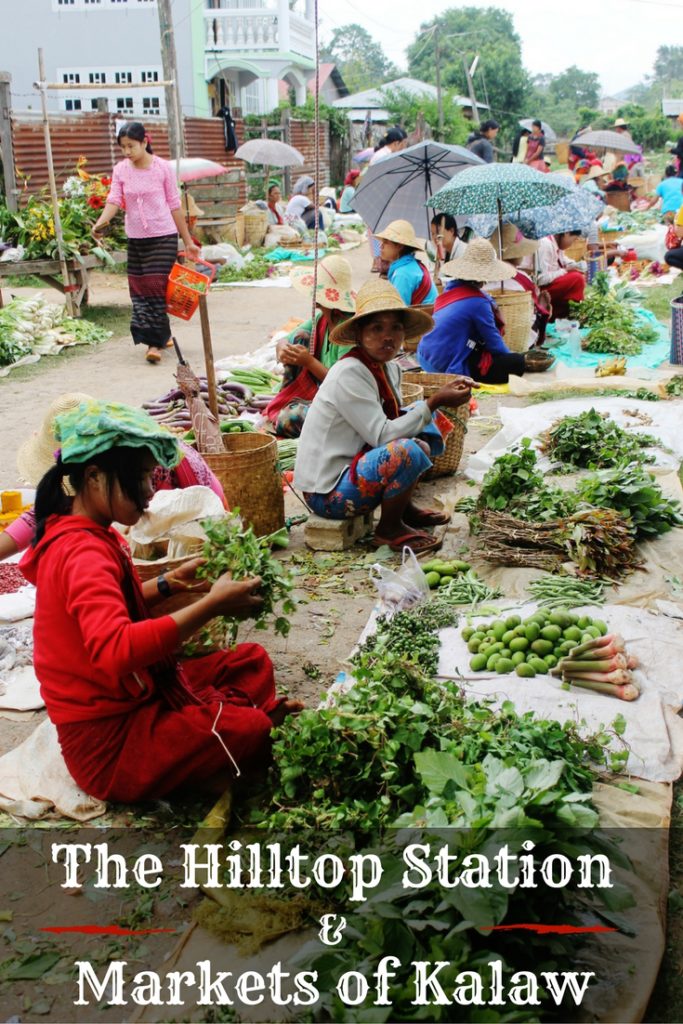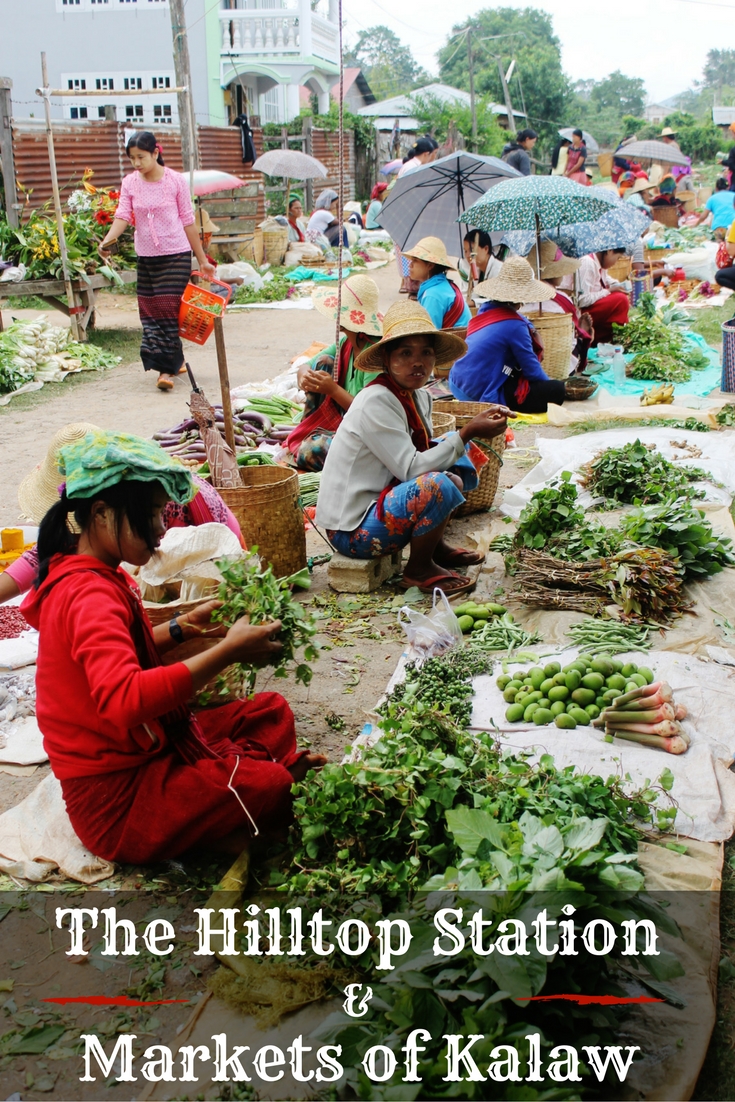 *** The Final Word – Spend a day or two in lovely, multicultural Kalaw before going trekking *** 
Did you go trekking in Kalaw?
Visited in June 2014