3 days & 2 nights alongside patchwork farms, tribes & villages, rivers, jungle & a bamboo rocket competition… find out why the Kalaw to Inle Lake trek is the most popular hike in Myanmar.
Kalaw to Inle Lake Trek: Booking a Tour
With its gentle rolling hills and village tribes, Kalaw is the undisputed trekking mecca of Myanmar.
Many routes and options abound, even tailored itineraries if desired, ranging from half-day excursions to longer 4 or 5 day hikes.
By far the most popular course is the 2 night, 3 day day Kalaw to Inle Lake trek – it's one of the top experiences in Myanmar.
Seemingly, almost every guesthouse, restaurant and travel agency in Kalaw is able to arrange a trek, but options are limited in the low season.
* Don't forget to purchase travel insurance before any trip     . We've been using World Nomads for over 10 years – it's the best-value provider we've found & we've also never had any issues on the few occasions we've had to make a claim.
Despite horrendous reviews, here at DIY Travel HQ I haphazardly went with a tour from Golden Lily Guesthouse, which fortunately turned out to be a wonderful experience.
There were 5 of us in the group, so the cost was a reduced 36,000 kyat / $36.00 in 2014, inclusive of all meals, accommodation, and the boat and luggage transportation to Nyaungshwe on Inle Lake.
We also did a 2 day, 1 night trek in Hsipaw in the Shan State.
Kalaw to Inle Lake Trek: Day 1
The Golden Lily trek took an alternative route to Inle Lake, perhaps bypassing the sources of their bad reputation along the way.
It did seem a little off-the-beaten track, but never really remote.
Though there were no obvious signs of tourism commerce, the dirt path was clearly marked and well-worn and the villages did not seem at all fazed by passing foreigners.
While pleasantly green and fertile, the largely forest landscape of the first day's hike was fairly modest and mundane.
Farming scene after scene of women working the field under the scorching sun was fascinating for their ability to toil and soil, especially in light of meagre compensation.
They generally work from 8:30am-5:30pm with a 2hr break at noon, for lunch and a siesta. The daily salary is a meagre 1500 kyat / $1.50.
While the women farm, in some villages the men shred bamboo sticks or weave baskets for the for the women to sell at markets.
Along the way, we encountered the Pao-O tribe – though we weren't as lucky as another Kalaw trekking adventure with kids that got to attend a Pao-O wedding!
The Pao-O are characterised by their black robes and colourful head wraps – these are significant as certain colours can signify if the woman is single, married, married with children, divorced or widowed.
Pao-O women also often marry at a very young age, 12 years is common, followed soon after by children.
Kalaw to Inle Lake Trek: Day 2
The scenery on the second day of the Kalaw to Inle Lake trek was markedly grander and more varied, characterized by a shrubby tree-topped patchwork of brown and green sloping hills.
Schools were passed, farmers waved, buffaloes stared, muddy brown rivers were bathed in, rice plantations skirted.
The unexpected highlight of the day was stumbling across the annual Bamboo Rocket Competition, by unwittingly pausing at a set of flag posts, narrowly avoiding a huge missile flying above.
We walked towards the action, some 15minutes away.
It was a segregated site: men were gathered near the launch site, whereas women watched from afar, further up the hill.
One after the other, huge bamboo sticks filled with homemade gunpowder were launched into the air, with varying success.
Well over 2m high, many of these rickety rockets fizzled but on occasion one would triumph, launching with a bang and puff, shooting high and far off into the distance, leaving behind beaming smiles and roaring cheers.
The winner is the first rocket to land between the flag posts.
A bamboo rocket competition – such luck and wonder to experience, secluded in the mountains of Myanmar!
Kalaw to Inle Lake Trek: Day 3
The last day of the Kalaw to Inle Lake trek commenced with adventure, passing through encroaching jungle vines and shaky river crossings.
With rocky canyons and cement factories, the sights of interest were both natural and man-made.
The last half of the day, however, was tamely bland, a tedious and tiring walk along the highway towards the pier-side village.
Finally, on the last day of the trek, the first stupas and monasteries seen in 3 days were sighted – signs that civilization was definitely on the horizon.
The level of development in the region was surprising, especially for so-called "minority villages".
Modern houses of brick, cement and stone blocks sit comfortably alongside traditional thatched homes.
UN and government-sponsored projects have no doubt improved the general standard of living, with access to running water and electricity slowly on the rise.
Kalaw to Inle Lake Trek: Accommodation & Food
Lodgings for the 2 nights were in large 2 storey homes, with the vast sleeping quarters shared with the families, who slept in partitioned kitchen rooms.
There were outdoor toilet huts.
In the home of the first night's stay, the entire ground level was kept for storage.
Strangely, mounds of garlic were piled across both levels.
As usual on group treks, the home-cooked food, plentiful and delicious, was some of the best tasted in the country.
We were well-provided for in terms of accommodation and meals, and while we were warmly welcome, there was little interaction with the families we stayed with.
The same applies to the village people in the few communities we pass, which was a disappointing aspect of the Kalaw to Inle Lake trek.
Kalaw to Inle Lake Trek: Landscape
The mostly-flat terrain was not difficult but the heat made for a challenge.
The days were stretched and sweaty, each day walking for around 9 hours, 20km, but with many long breaks in between.
The scenery was okay, picturesque in parts, but never spectacular – despite how good it looks in photos!
Kalaw to Inle Lake Trek: Guide
The guide's English level was rudimentary, unable to communicate the nuances of the surrounding cultural and ecological environment.
He was, nevertheless, enthusiastic, with the trade-off being some amusing exchanges lost in translations.
For Monson, it was another chance to improve his self-taught English, another trek under his belt and a few dollars off his debt to Golden Lily Guesthouse, who loaned him money to pay off hospital bills from a serious climbing fall and broken limbs.
All-in-all, in the quiet of the off-season, the Kalaw to Inle Lake trek was an authentic insight into local village life in the Shan mountains.
Know Before You Go
Tour: 3 days, 2 nights from Kalaw to Inle Lake
Price: 36,000 kyat / $36.00 including all meals, accommodation and the boat and luggage transportation to Nyaungshwe on Inle Lake.
Tour Agency: Golden Lily Guesthouse
Did you enjoy reading 3 Day Trekking Tour from Kalaw to Inle Lake?

Pin it and help others find it too!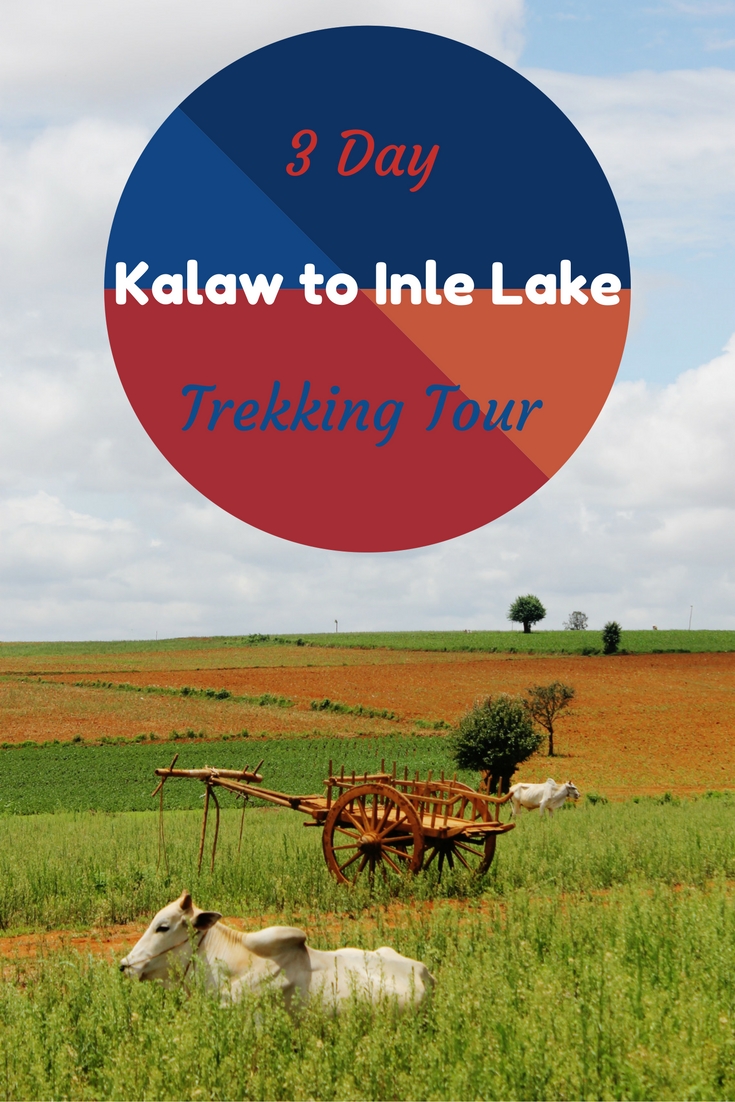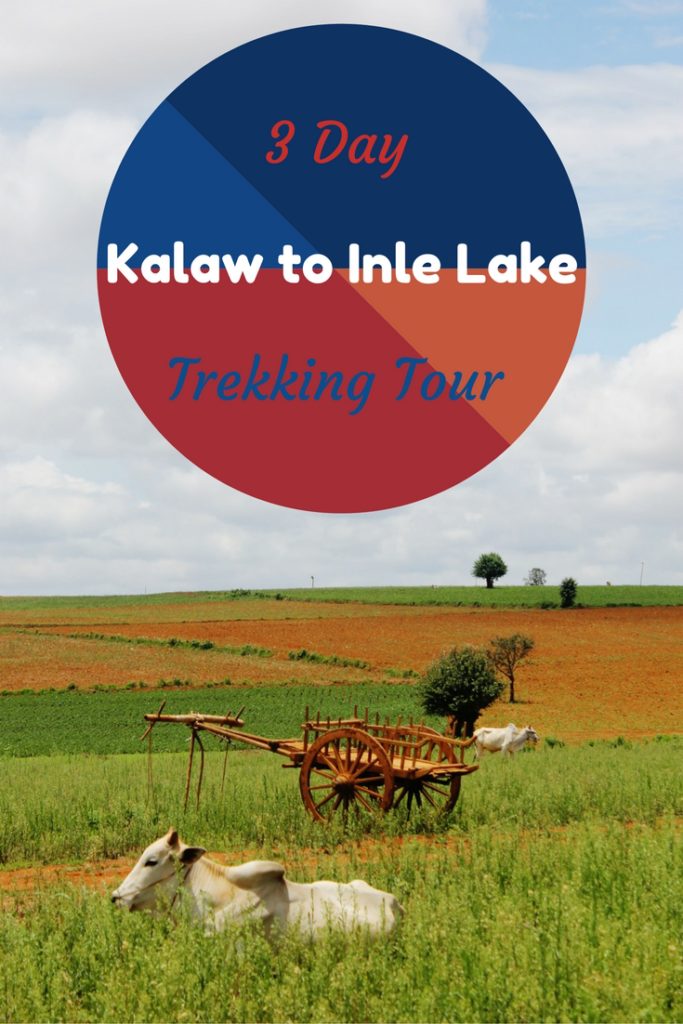 *** The Final Word – Not particularly challenging or scenic (despite the photos!), the trek is still the most interesting way to get from Kalaw to Inle Lake *** 
Did you do any hiking elsewhere in Myanmar?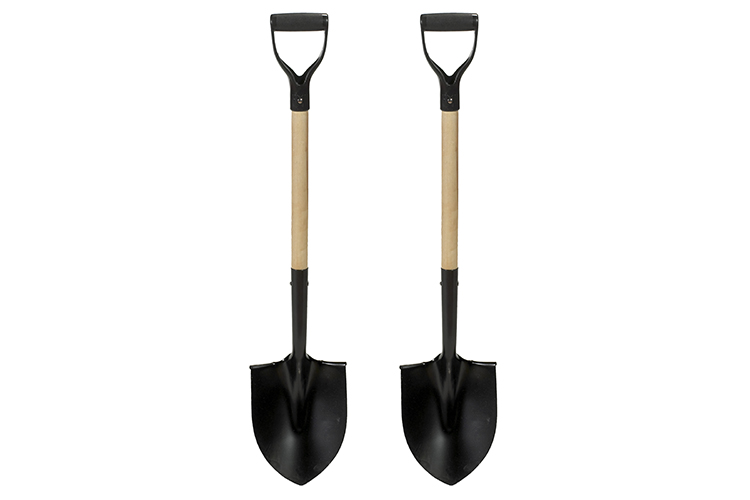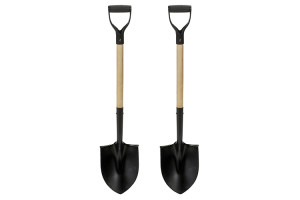 Not recommended DIY travel; take a tour instead
Visited in June 2014