We explore all the options of how to get to Labuan Bajo by land, sea & air with prices & schedules to the gateway to Flores Island & the Komodo Dragons in Indonesia.
How to Get to Labuan Bajo by LAND
Travel is often about the journey, rather than the destination, & travelling overland allows us here at DIY Travel HQ to live by this philosophy – for better or worse.
* Don't forget to purchase travel insurance before any trip to Indonesia. We've been using World Nomads for over 10 years. It's the best-value provider we've found but there are other important things to consider. Check out our post and find out which of our claims were successful or denied.
We travelled overland from visiting the Senaru waterfalls & hiking Mount Rinjani without a tour to Labuan Bajo by motorbike, car/hitchhiking, ferry, bus & bemo.
It took 32 hours & cost 250,000 IDR / $18.75 (+175,000 IDR / $13.10 for a bungalow for the 2 of us for 1 night).
Here's how we did it:
2:00 pm – We climbed down from Mount Rinjani & took a short motorbike ride straight to Bayan town for 20,000 IDR.
The limited local transport to Labuan Lombok (ferry terminal) had discontinued for the day.
2:30 pm – We waited on the side of a road trying to hitchhike for 2 hours, much to the amusement of the local villagers & passersby. Some cars stopped but weren't heading in our direction.
4:30 pm – Finally a Denpasar businessman pulled over & decided to take us under his wings… his motorized wings…!
Before heading to Labuan Lombok, he had to take care of some business in regards to land he had purchased in the area. So in order to take a ride to the ferry terminal with him, we had to stay the night in Bayan.
There were really no choices, except for a new set of luxury bungalows that had just opened. At 175,000 IDR / $13.12 we paid more than we would've otherwise for accommodation but it was great value & deserved pampering after Mount Rinjani.
9:15 am – The morning drive to Labuan Lombok was around 1.5hrs.
We felt very fortunate as we said farewell to our Denpasar Businessman:
10:45 am – The Labuan Lombok terminal looked very new & modern – a huge surprise & delight!
11:30 am – We took a public ferry to Poto Tano harbor in West Sumbawa, West Nusa Tenggara.
This cost 20,000 IDR / $1.50 & took around 1.5hrs.
The open deck was busy & noisy, try the VIP air-conditioning room for a cooler & more relaxing ride.
1:00 pm – We made our way out of Poto Tano harbor & continued walking straight on Jalan Raya Labuhan Poto Tano.
Immediately, the dry & arid landscape was utterly different from Lombok.
We walked to the Alfamart directly ahead on the left.
We waited here for a local bemo/bus to Sumbawa Besar (note: Sumbawa is the name of the island, Sumbawa Besar is the name of the city & capital of Sumbawa island).
We had to negotiate hard for the ticket price, in the end paying 25,000 IDR / $1.85.
1:45 pm – The bus was incredibly slow, making many stops & crawling for passengers the whole way.
4:55 pm – At Sumbawa Besar, we got dropped off at the main bus terminal. Here, a motorbike tout made a call on his mobile & told us a bus to Bima was passing right there & then.
We made a dash to the road & the bus had just pulled up.
5:00 pm – It was a tourist bus so it had reclining seats & air-conditioning, which meant that it was also going to cost more than a local bus. Again, we had to negotiate hard. We paid 100,000 IDR / $7.50 per ticket which we knew was more than the going rate but we succumbed to the pressure of the moment.
11:00 pm – Arrived in Bima, only to find out that the bemos to Sape were not leaving for another 5 hours.
The terminal was a dump but at least there were still food stalls open, even if you had to wake up the women either sleeping or watching tv behind the counters.
We ordered bakso & played cards. There were quite a few locals around – not sure if they were waiting for transport or just hanging out – so we drew a crowd.
Again, the bemo drivers drove a hard bargain. We went back & forth a couple of times, before agreeing on 25,000 IDR / $1.85 so we could sleep in the van while waiting.
4:30 am – A full bemo finally took off to Sape.
7:00 am – Arrived in Sape & waited for the ticket booth to open.
8:00 am – Ticket booth opened. Ferry was 60,000 IDR / $4.50; journey approximately 6hrs.
There are food stalls & a larger "restaurant" within the terminal area. There are toilet signs but it was hard to track down & after hearing terrible things from other travellers, I decided to wait until I was on the ferry.
9:15am – Boarded ferry.
10:00 am – Ferry departed.
There were indoor & outdoor sitting areas. We spent most of the time inside sleeping, though the heat & humidity was suffocating.
When we were awoken by the karaoke videos blasting from the tv, we had to go outside for air.
There were the usual Indonesian ferry facilities: toilets, mosque, snack bar & vendors.
There were about 10-15 foreigners onboard, some of them socializing.
4:30 pm – Arrived in Labuan Bajo, elated & exhausted!!!
50 hours after starting our journey from Mount Rinjani & 30 hours from Labuan Lombok, we made in to Labuan Bajo!!!
Only to discover that Labuan Bajo is a Dive…
Recap: How to Get to Labuan Bajo by LAND
DAY 1:
Senaru – Bayan: motorbike, 10 mins. 20,000 IDR / $1.50
DAY 2:
Bayan – Labuan Lombok: hitchhiking/car, 2 hrs (+overnight). Free
Labuan Lombok – Poto Tano: ferry, 1.5hrs. 20,000 IDR / $1.50
Poto Tano – Sumbawa Besar: bemo, 3hrs. 25,000 IDR / $1.85
Sumbawa Besar – Bima: tourist bus, 6hrs. 100,000 IDR / $7.50
DAY 3:
Bima – Sape: bemo, 1.5hrs. 25,000 IDR / $1.85
Sape – Labuan Bajo: ferry, 6.5hrs. 60,000 IDR / $4.50
Total cost: 250,000 IDR / $30.00
Time: 50 hours from Senaru, 30 hours from Labuan Lombok
*** We wanted to leave Senaru & Mount Rinjani as soon as possible, so we took our chances on hitchhiking in the afternoon. To avoid this, instead, start early the next morning, where there is likely to be a local bus from Bayan to Labuan Lombok – otherwise, you may still have to hitchhike but at least your odds will be greater ***
How to Get to Labuan Bajo by DIRECT BUS
From Mataram to Labuan Bajo:
You can purchase a single ticket for the entire journey for approximately 300,000 IDR – 350,000 IDR / $22.50-$26.25..
You will follow exactly the same route, using at least the same ferries, but your connections should be smoother.
It might also seem like less hassle in theory, but as each ride is in segments, each of them may not honour your ticket & insist on a separate payment.
How to Get to Labuan Bajo by SEA
The most popular backpacking option from Bali/Lombok to Labuan Bajo is via a 2 or 3 day sailing cruise.
For the same timeframe as an overland crossing, you can have a lot more fun.
The sailing trips include stops for swimming, snorkeling, diving & Komodo Dragons – the exorbitant entrance fees to Komodo/Rinca Islands aren't included but doing it this way saves a lot of time, as opposed to planning a separate trip from Labuan Bajo.
It's also a great way to meet new people too as the cruises take around 15-25 people.
On the other hand, these trips have very dubious safety records. In order to fit in all of the daytime activities, most of the sailing is done at night, so it's more dangerous & there have been numerous accidents, including being shipwrecked on a cruise to Komodo Island.
Old & small boats overloaded with passengers resulting in dirty & unhygienic conditions have also been reported – you'll be in tight company with strangers sharing food, sleeping, toilet & shower facilities, even if it's just for a couple of days.
Perama is the most popular agency, with a mixed reputation. They offer a 3 Day, 2 Night sail from Sengiggi/Mataram to Labuan Bajo for 2,000,000 IDR / $150.00 (deck) – 3,000,000 IDR / $225.00 (cabin), excluding entrance fees.
Due to our DIY travelling preferences, it wasn't the right choice for us but it's a viable option for each individual traveller to research & consider.
Photo courtesy of Balitrips:
How to Get to Labuan Bajo by AIR
While there were once flights to & from Lombok, these days Labuan Bajo is only served by Denpasar.
The cheapest flight we found was with Lion Air for 500,000 IDR / $37.50 one-way. In general, the average price is 750,000 IDR – 850,000 IDR / $56.20-$63.75 although tickets can cost more than 1,000,000 IDR /$75.00.
Daily flights are offered by Garuda Indonesia, Merpati Airlines, Kalstar, TransNusa, Sky Aviation, Lion Air & Wings Air. Most flights continue on to Ende in east Flores & Kupang in West Timor.
The flight takes just over an hour however on many local airlines, you are still served a drink and/or a snack.
Photo courtesy of The Rakyat Post:
Summary: How to Get to Labuan Bajo
LAND: 2-3 days, 250,000 IDR / $18.75
SEA: 2-3 days, 1,300,000 IDR – 2,000,000 IDR / $97.45-$149.90
AIR: 1 hour, 750,000 IDR / $56.20
So there are all your options for travelling between Lombok & Labuan Bajo!
Have you also covered this route? Which way did you choose? We'd love to hear your experiences!
[put_wpgm id=26]
*** The Final Word: How to get to Labuan Bajo? Travelling overland is only for the hardened traveller! *** 
How did you get to Labuan Bajo?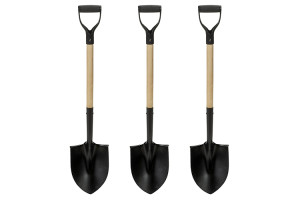 Accessible DIY travel to more distant locations via multiple connections or longer forms of public transport
Disclaimer: This post may contain affiliate links which means that we receive a small commission if you click on a link & purchase something that we've recommended – at no extra cost to you. This helps us to keep our site running so we can continue to provide free content. Thank you for your support!
Visited in October 2015