Check out our map & trail to hike Mount Kelimutu without a tour, along with accommodation & other transport options from Moni to the three coloured lakes on the summit!

History
Mount Kelimutu is located on Flores Island, Indonesia and is the end of the road for most travelers in the country – but for us here at DIY Travel HQ, as we continued on to West Timor & East Timor.
The draw to visiting this volcano is that Mount Kelimutu has three distinctly colored lakes located in craters at the summit – it's definitely one of the best volcano hikes in Indonesia.
Given the close proximity of the craters, people are amazed by the color variations.
Scientists believe that the colors are derived from volcanic gas mixing with the local minerals in each crater.
At our time of visit, Lakes of Old People was green.
Lake for Young Men and Maidens was milky blue, which adjoins turquoise Bewitched Lake with only a crater wall separating the two.
Each time you visit, the lakes may be a different color from blue, to green, red, brown, black, or white.
That is what makes Mount Kelimutu different from predictable color changing lakes like the Blue Lake in Mount Gambier, South Australia – Sheena's home state!
In case you were wondering, we often get asked what camera we use. All the photos in this post were taken on a Nikon D3300 DSLR.
Hike Mount Kelimutu Without a Tour
Skipping the Entrance Fee
Hiking Mount Kelimutu for free isn't physically demanding, but it does require determination to get up when most people are heading to bed.
The trick to avoiding entrance fees is to get past the National Park gate before 4 am, which is located where the road intersects with the park (green on a map) boundary.
This involves getting up around 12:30 am, and starting to hike around 1 am – similar to hiking Mount Ijen without a tour.
Luckily, you only need a anti-theft daypack
and can travel very lightly to hike Mount Kelimutu for free.
Things you should bring include the following:
Essential Hiker's Gear Guide
Feel confident & prepared to hike in all-weather conditions with our ultimate hiker's packing list – find out what to bring on a hike for safety & survival in the great outdoors!
Read more
Now to the juicy stuff that you won't find in Lonely Planet Indonesia
!
From Moni, walk towards Mount Kelimutu along the main road.
Google directions will try to take you on a long detour, but there is a shortcut at Rainbow Café.
Follow the path directly to the left of the Rainbow Café sign that takes you down to a waterfall, and over a stream.
For now, enjoy only the sound and take a dip in the pool upon return.
The path will take you through a village where you will start a chain reaction of dogs barking.
Keep an eye on your GPS and follow the uphill path left with a fence of trees lining your right side.
Along the way you may encounter scorpions, or be startled by domesticated cows.
You may want to pack a first aid kit for emergencies
just in case.
* Don't forget to purchase travel insurance before any trip to Indonesia. We've been using World Nomads for over 10 years – it's the best-value provider we've found but there are important things to consider. Check out our post & find out which of our claims were successful or denied.
Several minutes into the climb you will reach a "Y" where the GPS route goes left, but the more worn path goes straight.
We followed that path, and it took us through another village to the main road to Mount Kelimutu.
Once on the main road, your brain can take it easy as you just follow it up and to the left.
You know you are approaching the entrance gate when you start to see lights.
With luck, and assuming you are early enough, no one will be manning the entrance to Mount Kelimutu.
We arrived at 3 am and no one was present.
Once you round the corner you can exhale, turn up your headlamp again, and relax as that is the only checkpoint.
As you get closer to the top and the parking lot, there may be some activity as construction workers were camped there at the time.
They paid us no mind.
The official walking path to Mount Kelimutu's viewpoint and summit starts at the back of the parking lot.
Your main goal after escaping park fees is to get to the viewpoint to enjoy sunrise!
From the viewpoint, you can see all three crater lakes of Mount Kelimutu.
By itself and to the left is Lake of Old People.
True to its name, this lake is the least desirable. 🙂
The Lake for Men and Maidens is the most striking from the viewpoint.
Partially visible is Bewitched Lake.
Remember to take your pictures of the two adjoining crater lakes between dawn and sunrise as the sun will make pictures impossible later from this viewpoint.
You can also catch sunrise at a crater lake summit on the hike to Mount Rinjani without a tour.
At the top you will also find Indonesians selling coffee and snacks in case you forgot water or need to warm up.
You also have foraging monkeys to distract you while you wait for the sun to clear the crater walls and light up the lakes to their surreal colors – after getting to close at the Ubud Monkey Forest, we made sure we kept our distance here.
Another option is to make your way to the summit to get all three lakes into one picture with the light behind you.
Otherwise, wait until the sun has risen sufficiently before descending the stairs to explore the dual lakes up close.
There is a good vantage point from the far side of Bewitched Lake.
On a side note, did you know that you can look into the mouth of an active crater when hiking Mount Bromo without a tour?
Descending Mount Kelimutu allows you to enjoy all the sights you passed in the dark.
Don't worry about walking through the entrance gate as the guard seemed more interested in relaxing than hassling foreigners.
Along the way you will see locals farming, villages, and end at the waterfall where you started.
Other Ways to Visit Mount Kelimutu
Not everyone wants to wake-up at midnight to hike Mount Kelimutu for free.
These are your other options to sleep in and still catch sunrise on Mount Kelimutu. All will require 150,000 IDR / $11.25 payment for the entrance fee, except on Sunday when Indonesia increases the rate to 225,000 IDR / $16.85.
A shared truck departs between 3:30-4 am at the start of Mount Kelimutu road. We are not sure, but we heard the price is between 15,000-25,000 IDR / $1.10-$1.85.
Ask about return times, but be prepared to walk down or hire an ojek.
#2. Hiring an Ojek (motorcycle taxi):
Latest prices are 50,000 IDR / $3.75 for each direction. The road winds uphill so you will be hard-pressed to find an ojek driver to take more than one person.
It is also a good idea to walk down so you can wait for the sun to hit the crater lakes of Mount Kelimutu without being pressured to leave.
Hotels will typically rent you a motorbike for 100,000 IDR / $7.50 per day.
This allows you to explore around Moni in addition to visiting Mount Kelimutu the next morning.
#4. Hiring a Private Car with Driver:
Most hotels will offer this option upon your arrival.
You can expect to pay 150,000-200,000 IDR / $11.25-$15.00 for a return trip with waiting time. This is a good option for larger groups.
Moni Accomodation
Most visitors to Mount Kelimutu will base themselves at Moni.
The best value accommodation we found was at Watugana Bungalows.
They have budget rooms located downstairs (100,000 IDR / $7.50), and for an extra 50,000 IDR /$3.75 you get a view, breeze, and hot showers.
Both come with breakfast even though you will probably be on the mountain until after they stop serving. We were unable to negotiate a better price without breakfast.
*** DO NOT STAY AT MARIA'S GUESTHOUSE! *** There have been multiple reports of theft, and it is speculated that her son is responsible. Do not be tempted by her cheap prices, or the son's good English.
Moni Restaurants
Chenty Restaurant and Café is the budget friendly choice for Moni.
Portions do match the prices so order one more than you think you can eat.
The signature dish in town is Moni Pancakes, which features potatoes of all things.
Next door is Bintang Café and Restaurant, which seemed the most upscale in Moni and was busy at all times.
Regardless of where you eat, make sure you have ample time as meals are made to order.
How to Get to & from Moni
Public buses from Bajawa (80,000 IDR / $6.00) or Ende (20,000 IDR / $1.50) will drop you off in the middle of Moni, but confirm with the bus driver as you might not realize when you arrive. Moni is little more than hotels and restaurants spanning two kilometers along the road.
Return buses can be flagged down on the side of the road. It is also possible to negotiate a private car, but expect to pay between 400,000-500,000 IDR / $30.00-$37.50 to Ende.
Ende has no tourist attractions, but can be used as a transportation hub. The local airport flies to Kupang, Labuan Bajo, and Bali.
If you have to spend the night, Ikhlas Hotel (130,000 IDR) is a satisfactory option. There is also another option several buildings further down. Both have advertised rates.
Did you enjoy reading our guide to Mount Kelimutu?!
Pin it and help others find it too!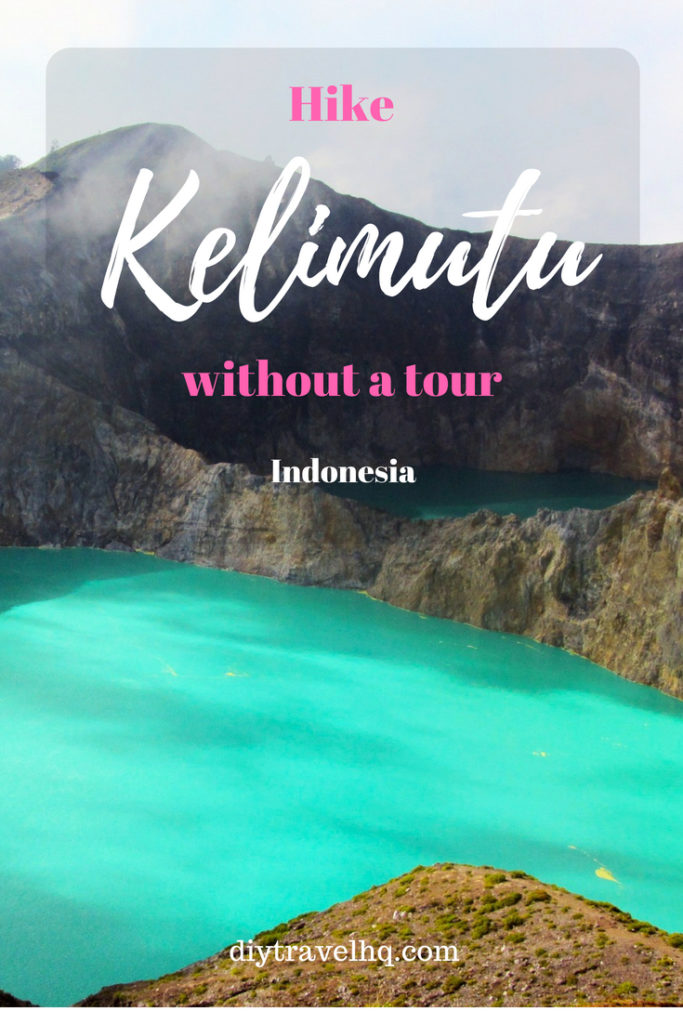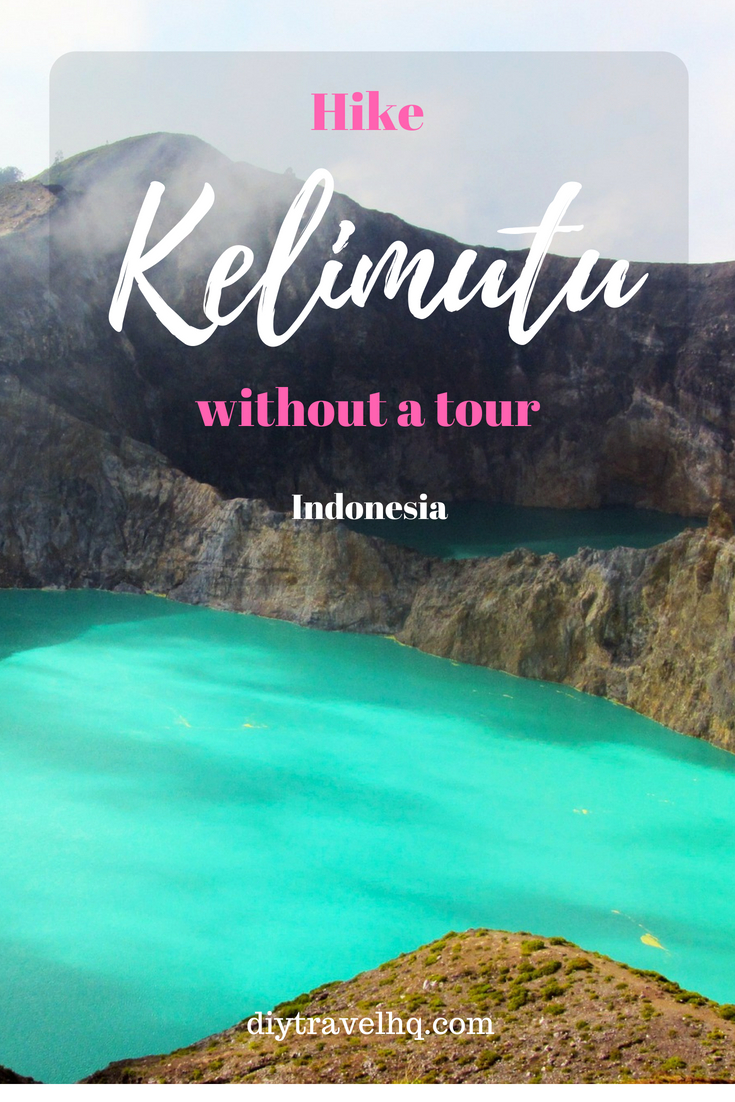 [put_wpgm id=33]
*** The Final Word: If you're willing to put in the hard yards & take some risks, it's easy to hike Mount Kelimutu without a tour & even for free! *** 
How did you get to Mount Kelimutu?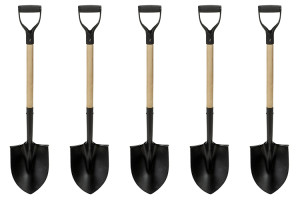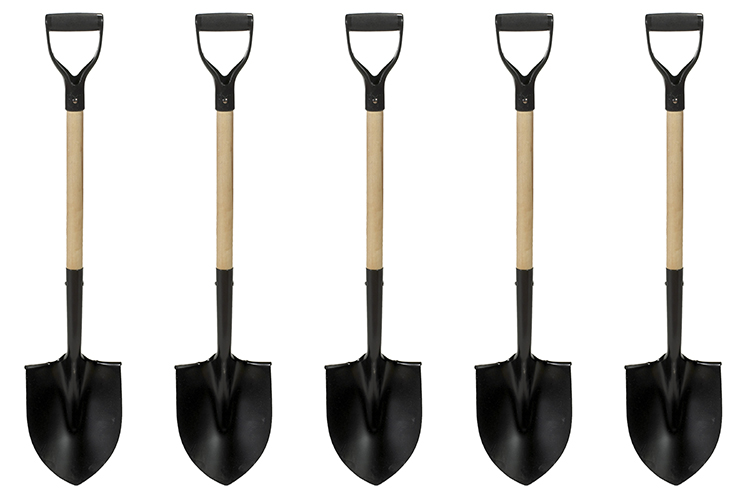 Super easy DIY travel around city centres
5 Shovels because you can walk the whole way from Moni! 
* This post contains affiliate links, which means that we receive a small commission if you click on a link & purchase something that we have recommended – at no extra cost to you. This helps us to keep our site running so we can continue to provide free content. Thank you for your support!
Visited in October 2015