Ruins, volcanoes, lakes, villages & markets… Guatemala is a country of adventure & culture, with Maya traditions alive & well – in our ultimate itinerary find out the top 15 Guatemala attractions and places to visit!
Check hostel prices in Guatemala now
Is Guatemala Safe to Visit?
Safety is the first thing most people consider before traveling to Guatemala.
As of early 2019, the US Government is issuing a Level 2 travel advisory for Guatemala and for travelers to exercise increased caution.
The Australian Government advises travelers to exercise a high degree of caution across the country.
You can check the current travel advisories of both governments here and here. Take the time to learn about some of the local scams and interesting facts about Guatemala so you are ready for your trip.
Of course, you should consult your own government advice as well. Circumstances can change fast, especially during elections.
Like the rest of Central America, Guatemala has a reputation for crime & violence but we didn't have any problems in our 3 months in the country. As always we used a Lonely Planet guide book to help us plan our trip. We're happy to share our experiences here.
Guatemala City has the worst reputation but we also saw more police & security there than in any other city in Central America, which actually made us feel safer.
Nevertheless, always be aware of pickpockets. We recommend wearing a money belt with RFID blocking and traveling with an anti-theft daypack.
Do some research on how to stay safe in Guatemala, use common sense & precaution and you will be ahead of the game.
We recommend purchasing travel insurance before any trip to Guatemala. We've been using World Nomads in our travels through 80+ countries over the past 12 years. It's the best-value provider we've found in terms of price and coverage and we haven't had any issues when we've had to make (fortunately) minor claims.
For more details check out our World Nomads review here.
Get a quote for travel insurance now
Best Places to Visit in Guatemala
#1. Flores
If you're crossing the border from Belize, head straight to Flores – this tiny island is well equipped for tourists so it's a great introduction to Guatemala.
As a base town for trips to Tikal, Flores is one of the top Guatemala destinations even though there's not much to do in the town itself.
But the cobblestone streets are nice to walk around & the nightly food market is amazing.
For a taste of local life, check out the markets across the causeway in Santa Elena.
For panoramic views, take a boat over to San Miguel & hike to the lookout tower treehouse!
Things to do in Flores
For travellers coming from Belize, Flores will be probably be your 1st stop in Guatemala in order to visit Tikal – find out where to stay & things to do in Flores, Guatemala
Read more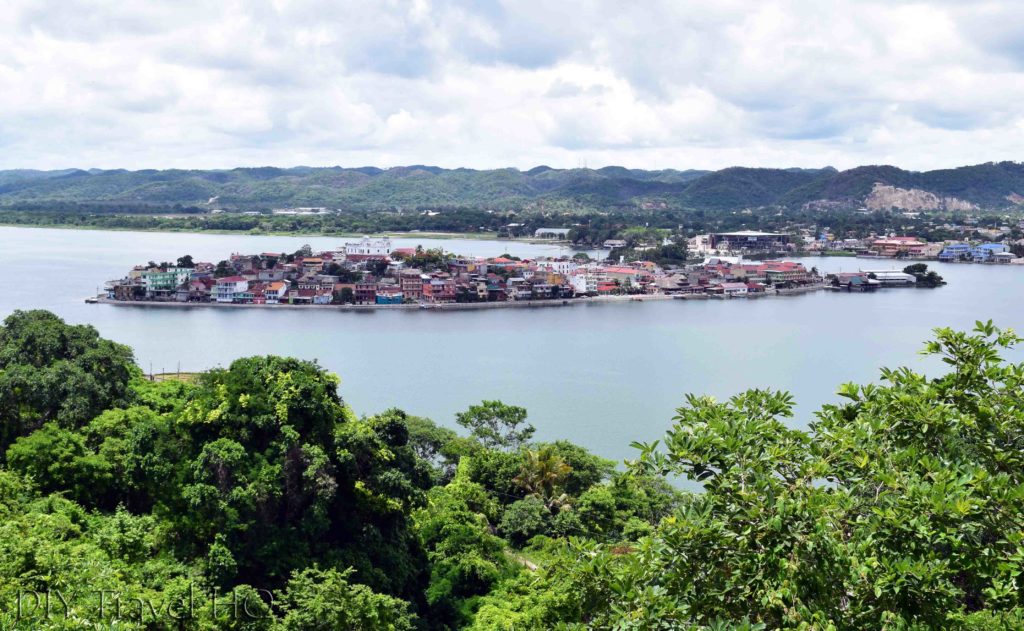 #2. Tikal
Visit Guatemala and experience the mighty Maya ruins of Tikal.
You can choose to make a trip from Flores or stay at the site itself.
What sets Tikal apart is its vast jungle environment – amidst ancient pyramids & ruins, you'll find plenty of wildlife like howler & spider monkeys, coatis, toucans & turkeys.
It's one of the most popular Guatemala landmarks.
Entrance fee: Q150 ($20.00)
Tour option: Tikal Day Tour from Flores
Tikal Without a Tour
It's easy to visit Tikal without a tour – from prices & transport to a complete temple guide, find out everything you need to know on our self-guided tour of Tikal
Read more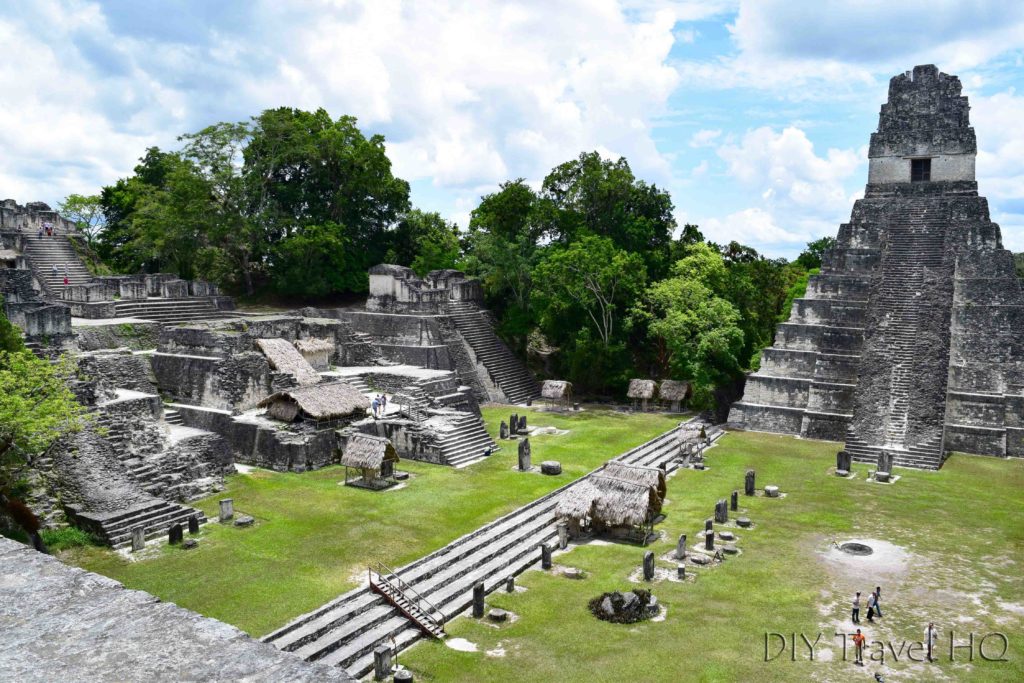 #3. Rio Dulce
Rio Dulce may be a hectic river town but it's a necessary stop if you want to take the scenic boat tour to Livingston.
Along the way, the boat passes the old fort at Castillo de San Felipe, gardens of water lilies, nesting pelicans & cormorants and a hot spring on the banks of the lake.
While you're in Rio Dulce, don't forget to make a trip out to the natural hot & cold waterfall at Finca El Paraiso. It's a little off-the-beaten-path but it was one of our favourite spots for travel in Guatemala.
Boat tour: Q125 ($16.50) one-way, Q200 ($26.50) same-day return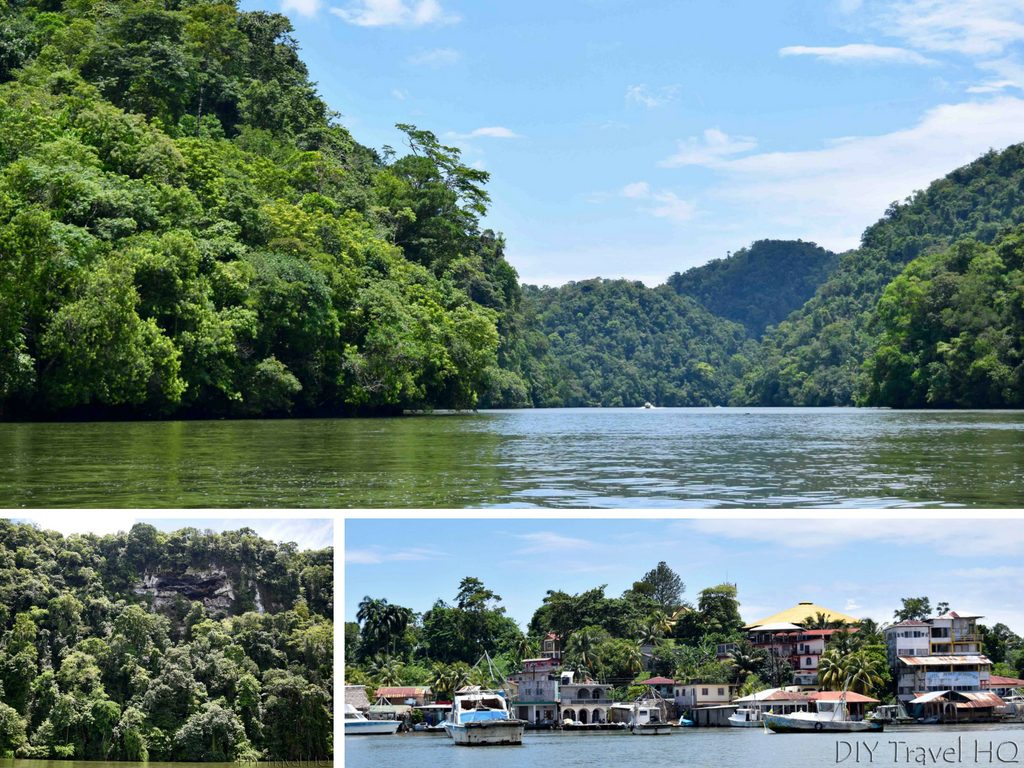 #4. Livingston
Livingston is only accessible by boat – you can there from Rio Dulce or Punta Gorda in Belize.
We wouldn't recommend it as there's little to see or do, except for wandering the streets & people watching.
Livingston is home to a large Garifuna population, former African slaves who have settled along the Caribbean coast.
They have a unique culture so try to seek out some Garifuna drumming or delicious local food.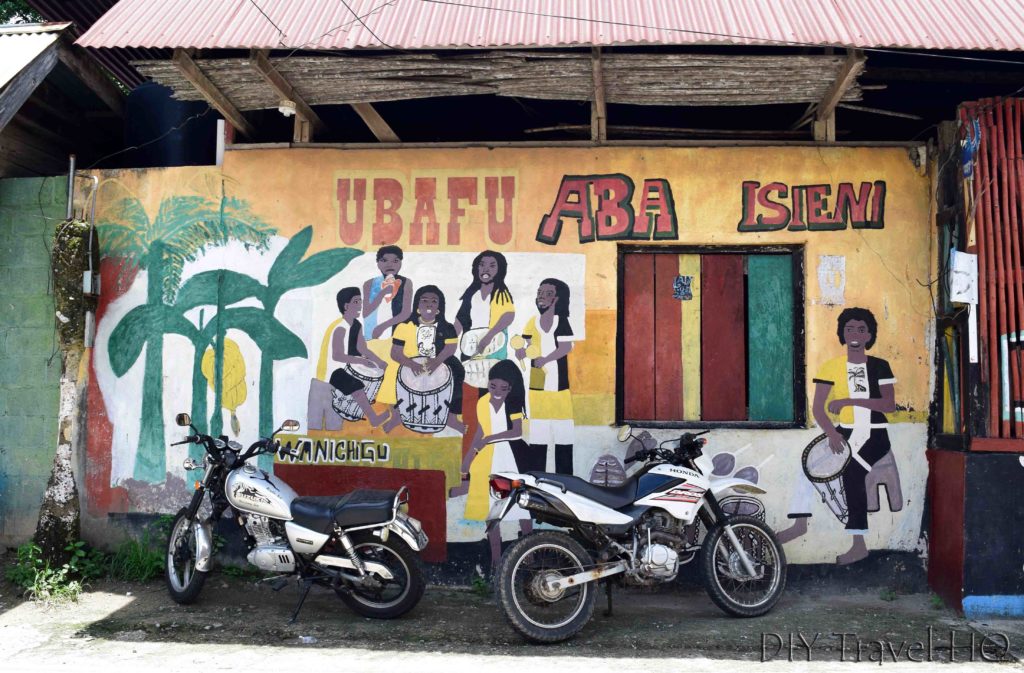 #5. Quirigua
Quirigua lies in the shadows of Tikal but it's also a UNESCO World Heritage Site.
But rather than grand ruins, the highlights of Quirigua are its impressive stone-carved zoomorphs (animal-form art) & stelaes (upright stone slabs).
Stelae E is the tallest in the world, measuring 10.6m in height.
You can also visit the partially restored ruins of the Acropolis & enjoy the green forest environment.
Entrance fee: Q80 ($10.50)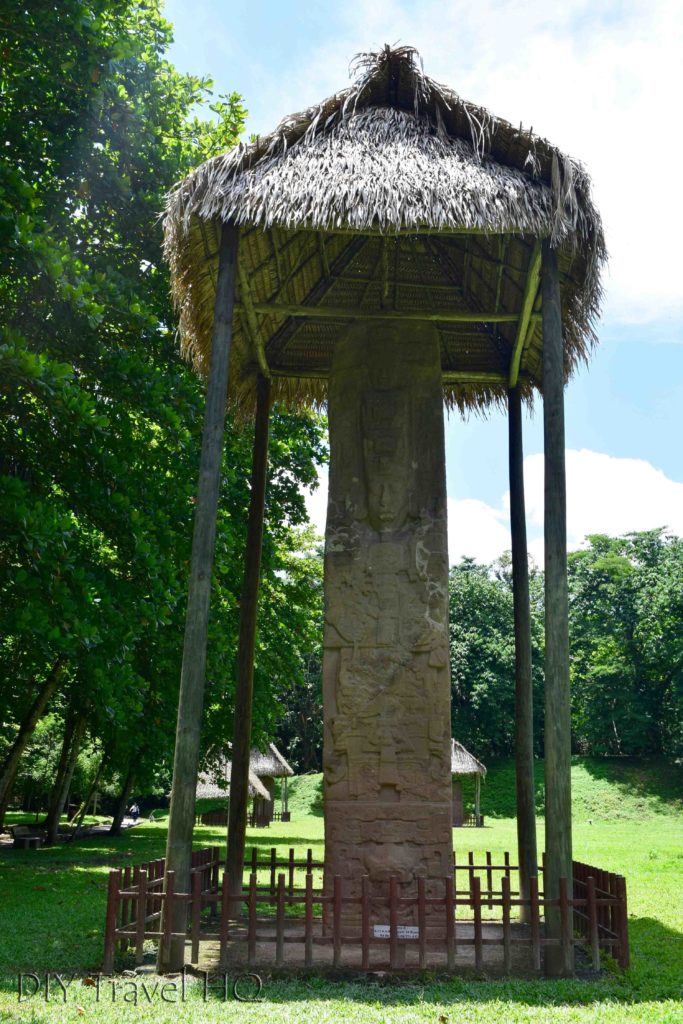 #6. Coban
If you're heading to Semuc Champey, chances are you'll have to pass through Coban.
It's certainly a transportation hub but the pagan church of El Calvario is worth a quick stopover.
You may come across some interesting rituals inside – witnessing a duck sacrifice is something we won't forget!
Parque Central La Paz & Mercado Central are also good examples of a typical city in Central America.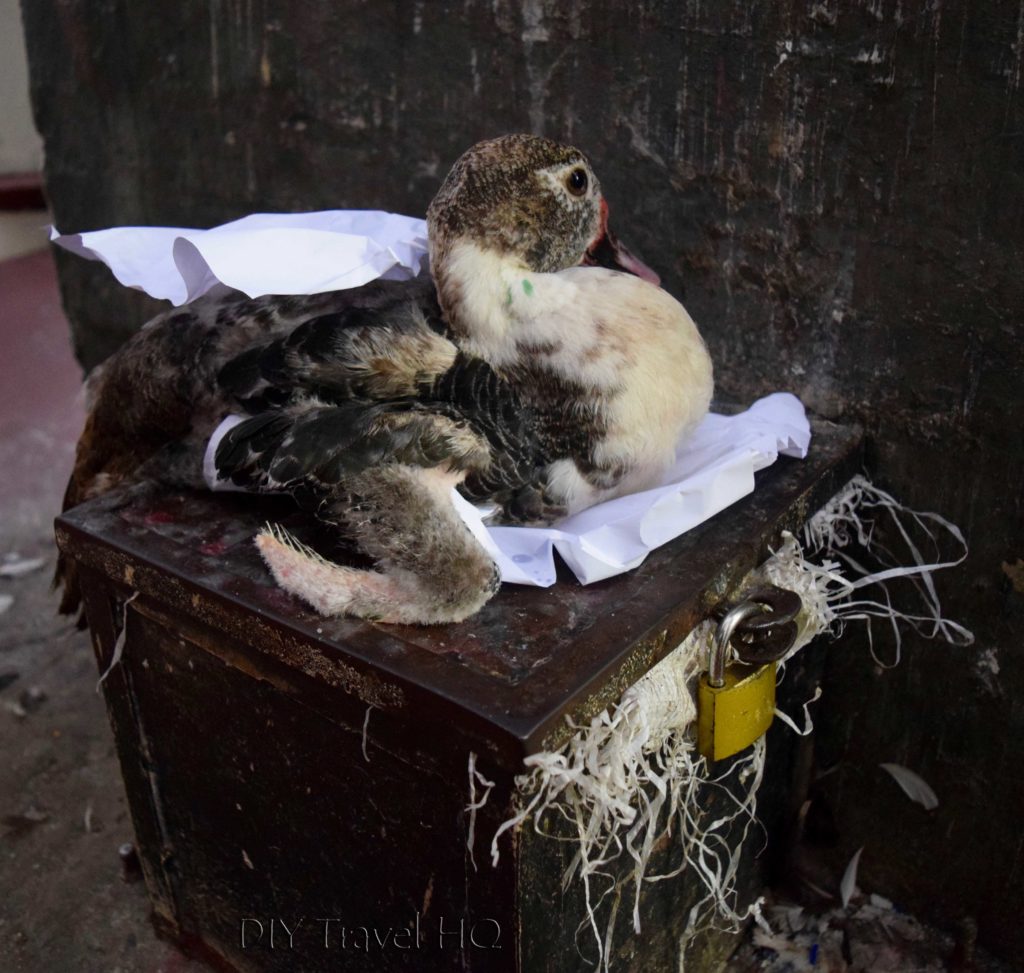 #7. Lanquin & Semuc Champey
Semuc Champey is one of the most popular destinations in Guatemala, especially with young backpackers.
It's a unique natural phenomenon, made up of a series of pools formed on a rock bridge over the Cahabon river.
Catch a birds-eye view from the mirador before cooling off in the pools below.
While you're at Semuc Champey, take a short detour over to the Kanba Caves. Get set for a thrilling candlelit adventure tour! If that's not enough, you can also go tubing & rope swing into the river.
For these adventures & more, stay in the friendly mountain town of Lanquin.
All in all, Semuc Champey is definitely one of the top tourist attractions to visit in Guatemala.
Semuc Champey entrance fee: Q50 ($6.50)
Kanba Caves tour: Q60 ($8.00)
Semuc Champey Without a Tour
The beautiful natural pools of central Guatemala are fast becoming the must-see hotspot in Guatemala – find out how to visit Semuc Champey without a tour & why it's definitely worth the trip
Read more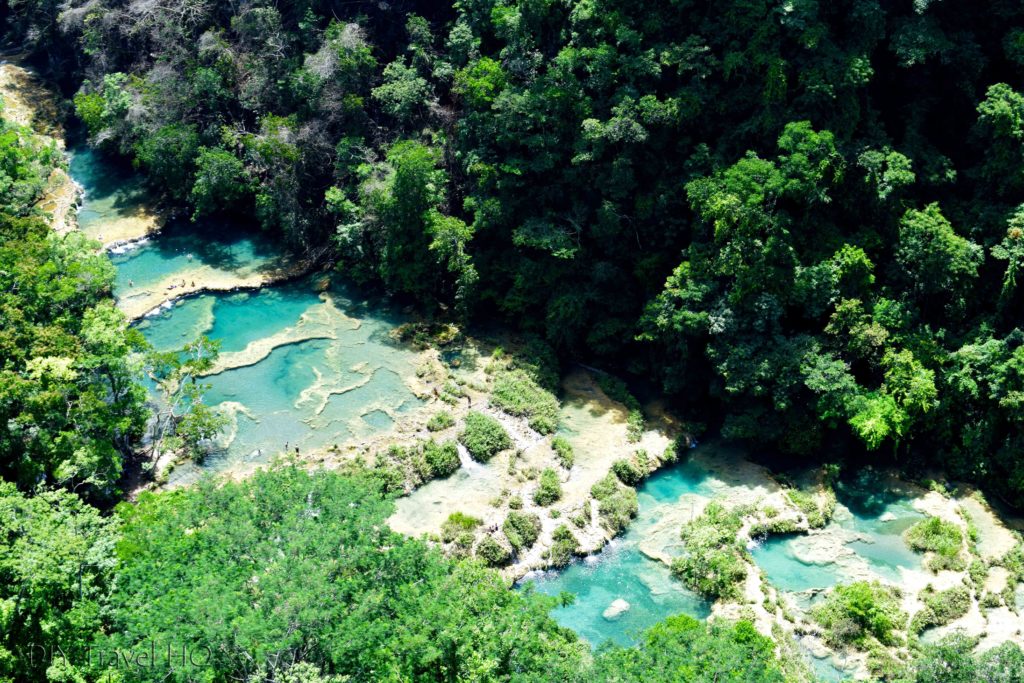 #8. Nebaj & Chajul
Wondering what else to do in Guatemala? Head to the highlands & base yourself in Nebaj, the perfect town for exploring the Ixil region.
Here, the temperature is cooler, the men & women wear traditional clothing and there are plenty of DIY hiking opportunities in the area.
The Nebaj to Acul hike is an easy trail to follow on Maps.me that will get you into nature.
At the end, you can even reward yourself with homemade cheese at Hacienda San Antonio.
From Nebaj, you should also take a bus to the lovely town of Chajul.
This is the most traditional village in the region, with gorgeous mountain scenery & curious, playful children.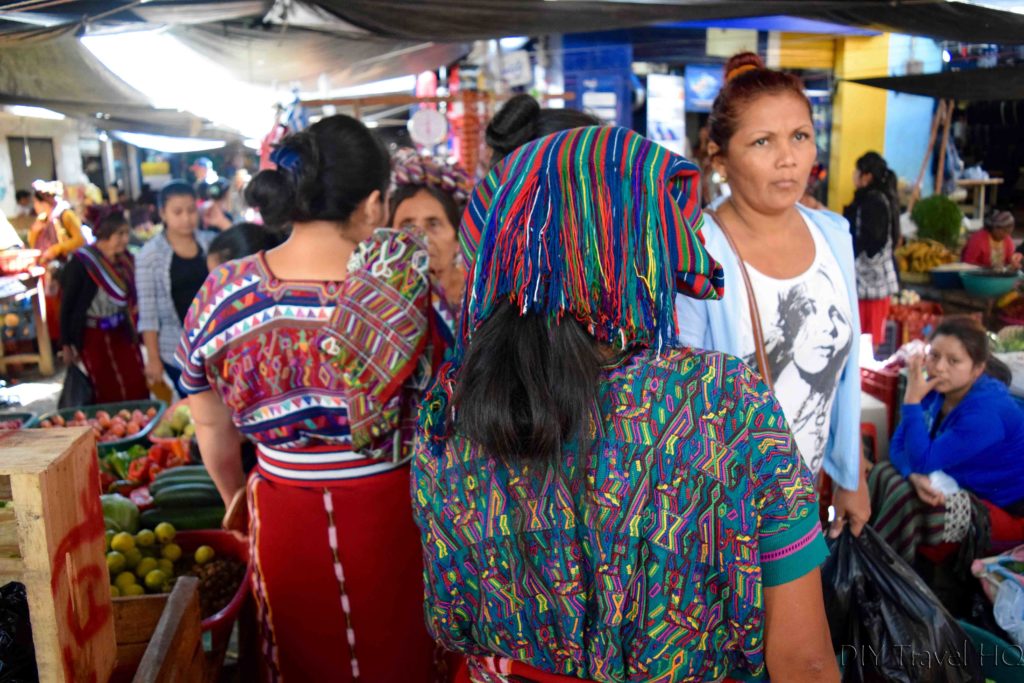 #9. Todos Santos
Todos Santos is a special little village tucked away in the Guatemala Highlands and one of the best places to visit in Guatemala.
It's known for it's unique, traditional men's fashion – every good Todosantero man wears an outfit of a pinstripe shirt, red pants, black chaps & a wide brimmed hat… and they all look fantastic!
There are also some excellent hikes in the area so go off-the-beaten-track in Todos Santos.
We recommend a climb to La Torre, Central America's highest non-volcanic peak, as well as the scenic trail to San Juan Atitan & exploring La Ventosa.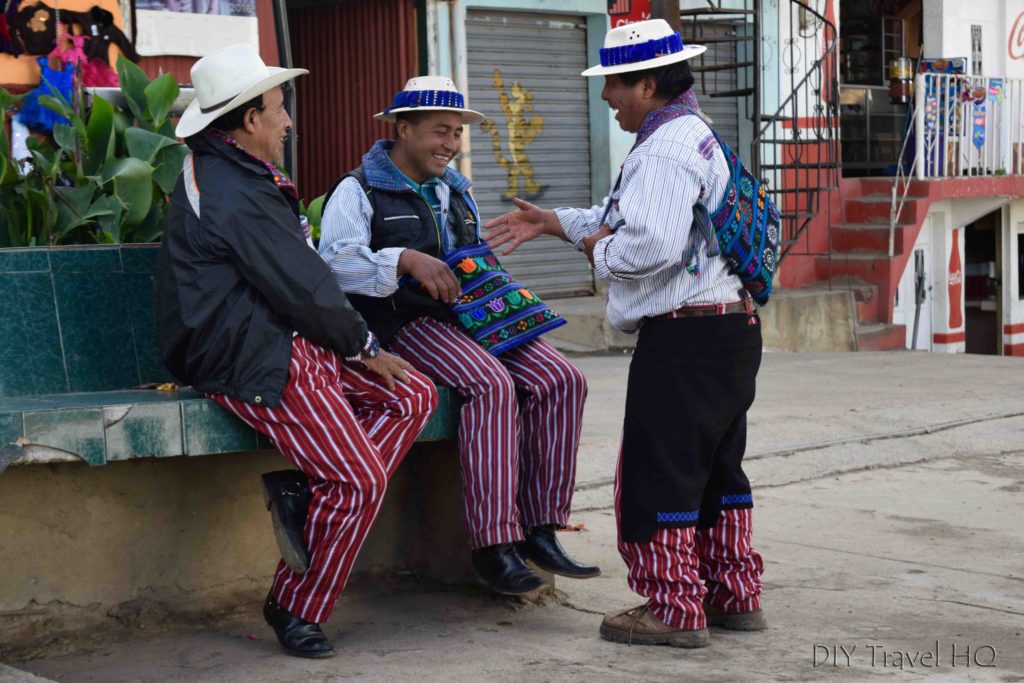 #10. Xela (Quetzaltenango)
Xela (Quetzaltenango) is a city that grows on you, where many visitors find themselves staying longer than planned.
It's a mid-sized authentic, Guatemalan city with good tourist infrastructure and many economical food, accommodation & transport options. If you're backpacking Guatemala, consider taking a break to study Spanish or volunteer in Xela.
There are no standout things to do in Xela but there are numerous plazas, museums, churches, theatres, markets & cemeteries around the city to explore.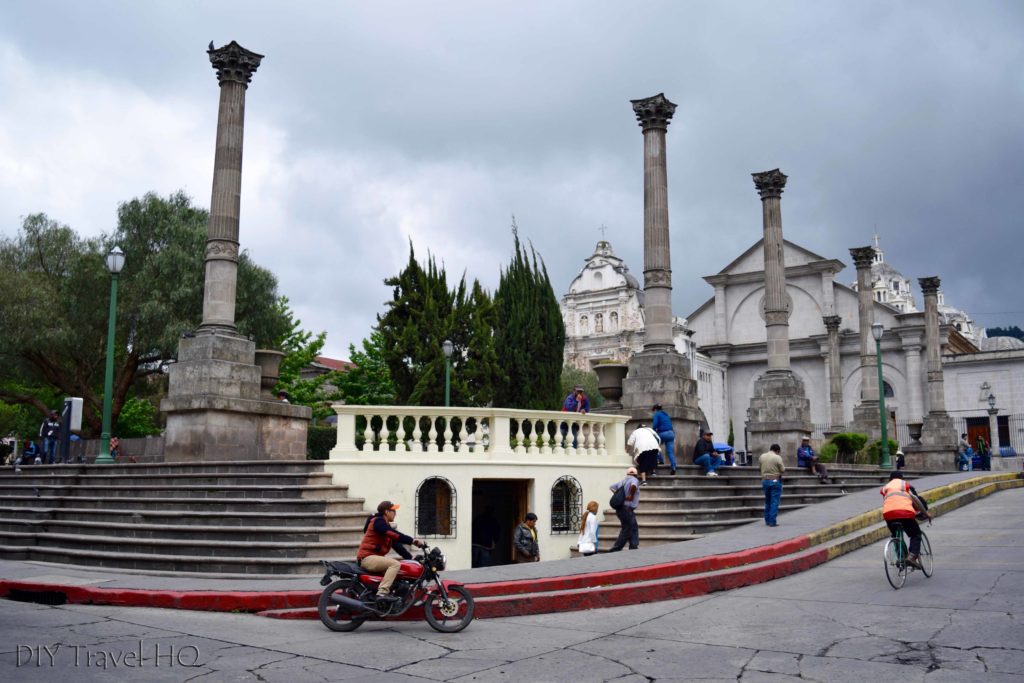 #11. Around Xela (Quetzaltenango)
Xela is also an excellent base town for day trips to the surrounding market villages & for volcano hikes.
On an ideal 5 day itinerary, we recommend the following places according to market days:
5 Day Xela Itinerary
Are you planning on visiting Guatemala's highlands and don't know what to do? We have you covered with our 5 day itinerary that takes in all the best Guatemala markets and day trips from Xela!
Read more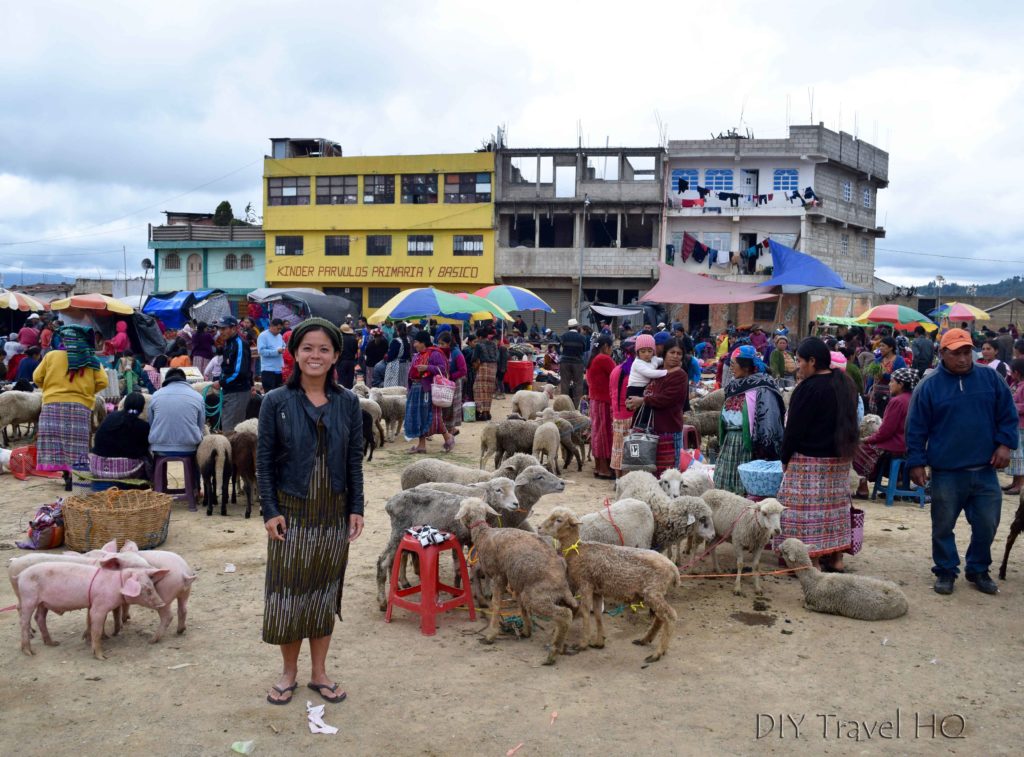 #12. Chichicastenango
Chichicastenango may host one of the most colourful markets in Guatemala but it offers much more than that.
Locals hold both Christian & Maya beliefs and you can witness both traditions at the Iglesia Santo Tomas & El Calvario churches, as well as the Pascual Abaj shrine & local cemetery.
Of course, it's the Sunday & Thursday markets than are the biggest draw cards to Chichi.
Most of the stock is geared towards tourists so expect to find plenty of woven clothes, purses & bags, hammocks, masks & trinkets.
Tour option: Chichicastenango & Lake Atitlan from Antigua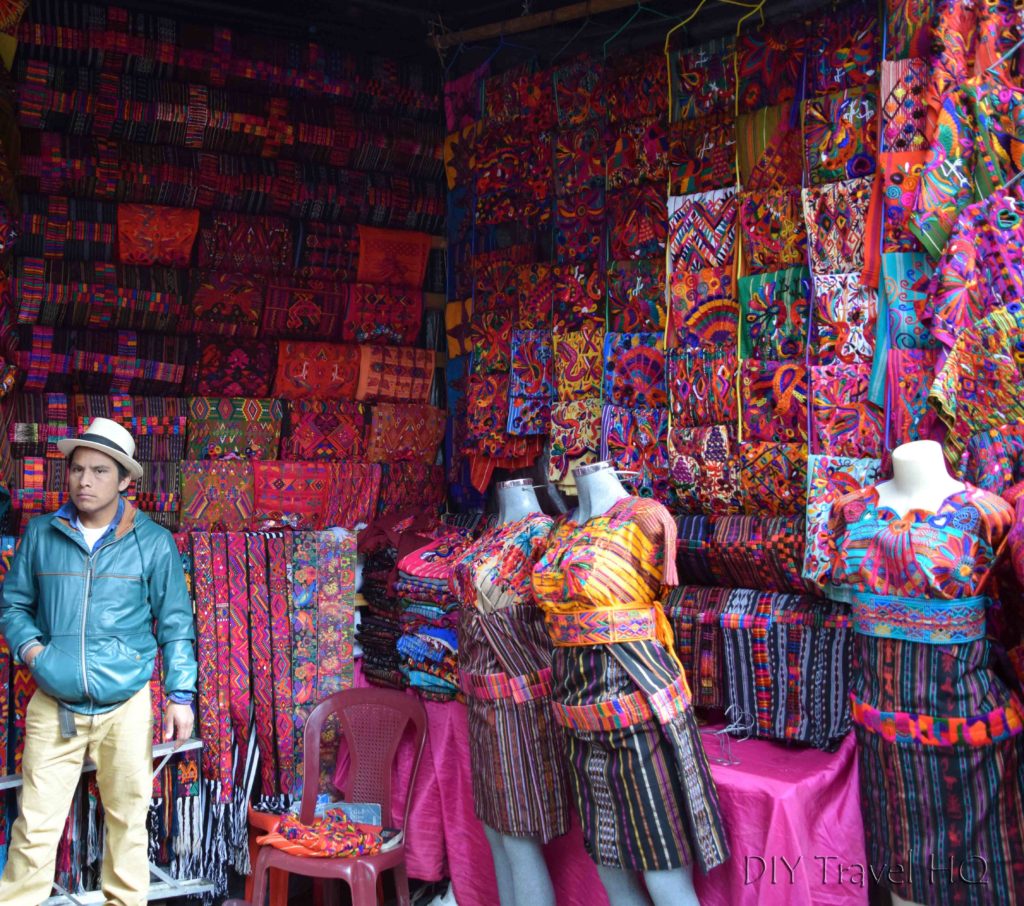 #13. Lago de Atitlan
Lago de Atitlan is the most picturesque lake in Guatemala, surrounded by volcanoes & traditional villages.
We recommend staying in San Pedro La Laguna & making daytrips to the surrounding villages:
Search for San Simon (Maximon) & visit the markets in Santiago Atitlan
Embrace your inner hippy & take a spiritual course in San Marcos La Laguna
Shop for artisan handicrafts at the weaving village of San Juan La Laguna
And don't miss these must-do activities:
Tour options: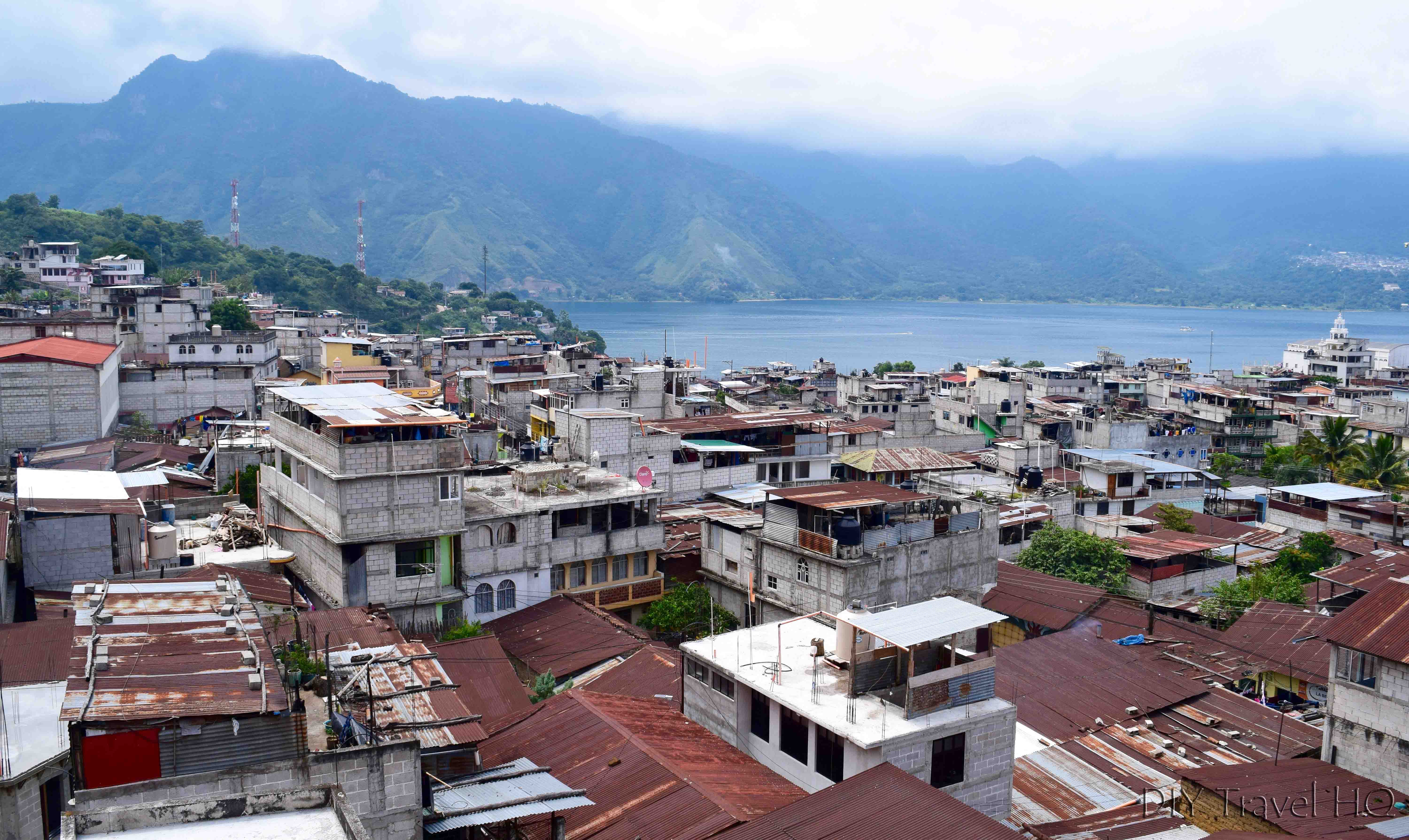 #14. Antigua
Antigua is a must-see Guatemala destination & it doesn't disappoint!
Antigua is a former capital city, which has been rocked by earthquakes, volcanic eruptions & floods over the centuries. Today, many of its ancient churches & structures lie in magnificent ruins.
Another side of Antigua is its colonial architecture & style – there's nothing better than simply strolling the cobblestone streets, passing pastel-coloured buildings under terracotta roofs.
There are also plenty of activities on offer in Antigua. We recommend:
Tour options: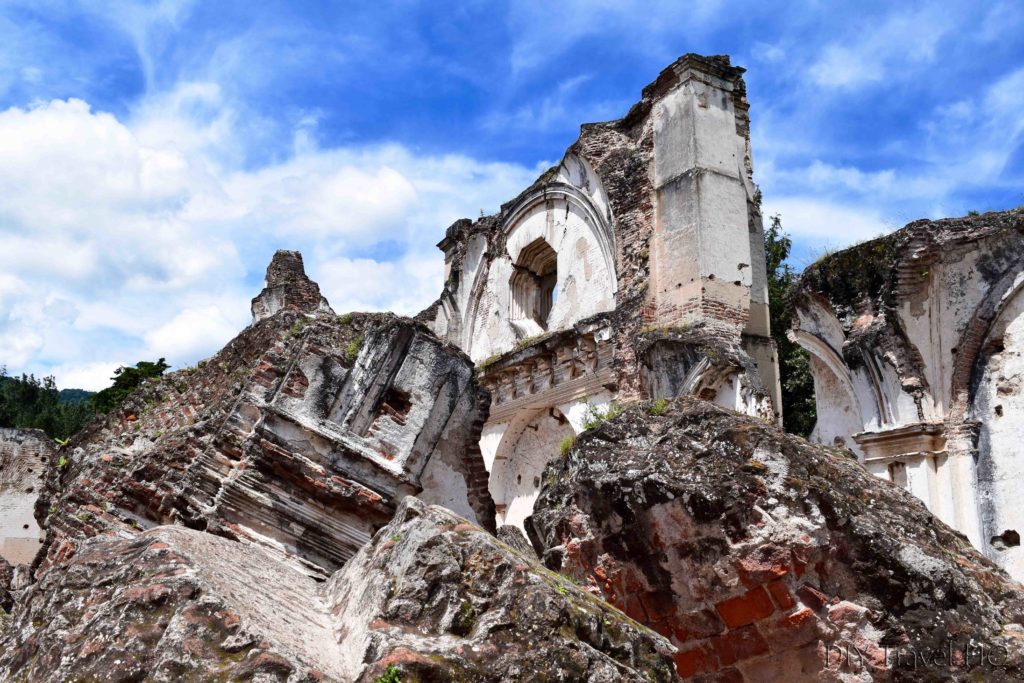 #15. Guatemala City
Most travellers to Guatemala City head straight to the airport but the capital is worth visiting for a day or 2.
The historical centre in Zone 1 is safe to wander during the day & it's also where most of the sights are.
Throughout the rest of the city, you can find museums, government buildings, botanical gardens & a zoo.
Tour options: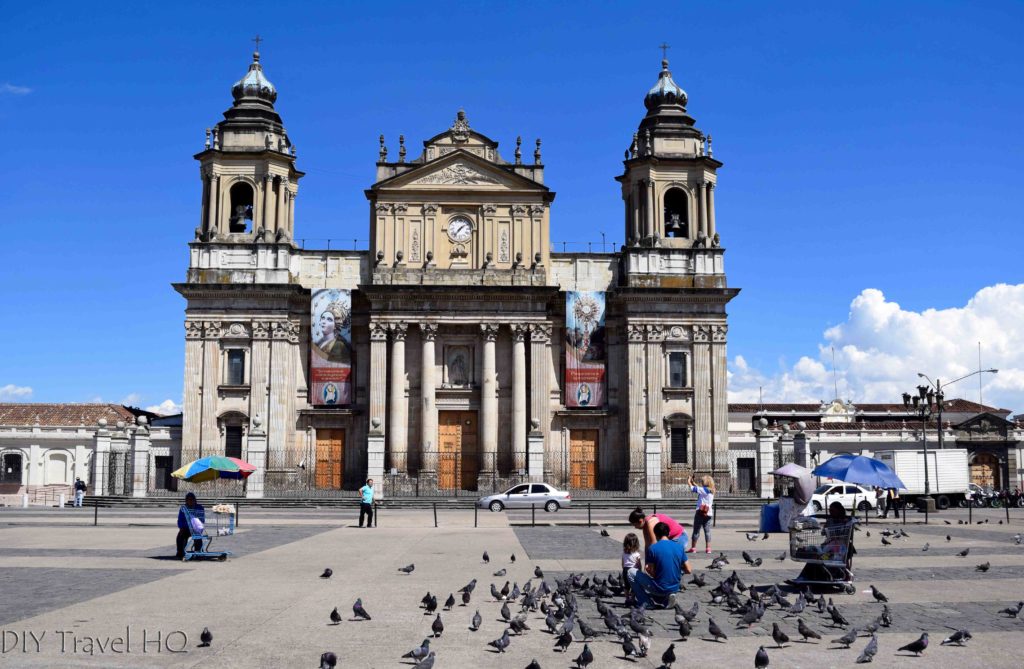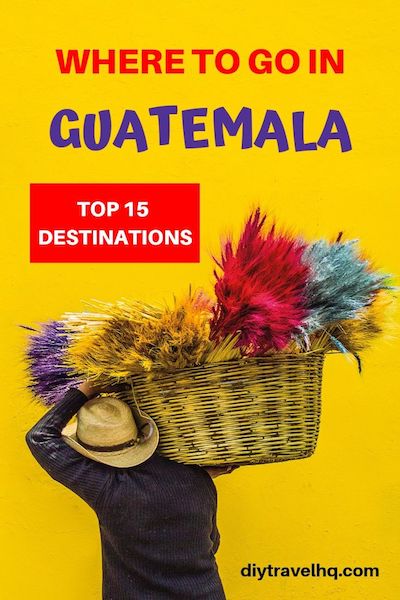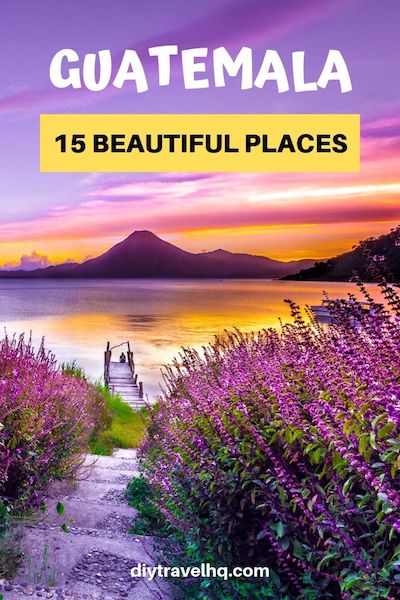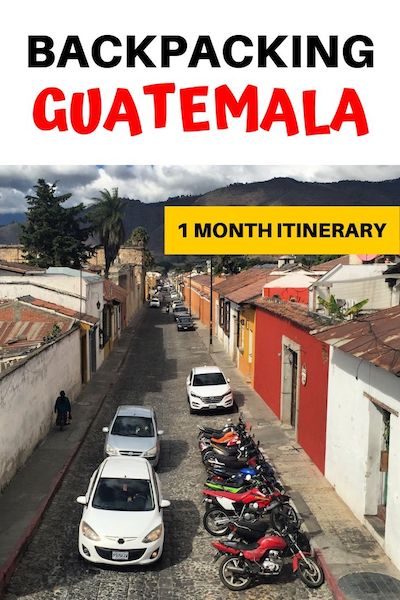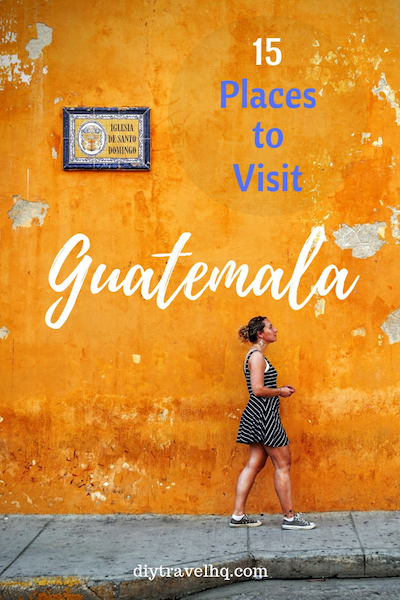 *** The Final Word: Visit amazing Guatemala destinations & experience the heart of the Maya world ***
Have you visited Guatemala?
* This post contains affiliate links, which means that we receive a small commission if you click on a link & purchase something that we have recommended, at no extra cost to you.