Ruins, volcanoes, lakes, villages & markets… Guatemala is a country of adventure & culture, with Maya traditions alive & well – in our ultimate itinerary find out 25 of the best places to visit in Guatemala!
Check hostel prices in Guatemala now
Guatemala was one our our favourite countries in Central America! We spent 3 traveling there including a good chunk of time chilling on Lake Atitlan.
Here – in chronological order of our travels – are the 25 best places to visit in Guatemala:
Find more inspiration in one of the Guatemala guide books below!
Best Places to Visit in Guatemala
1. Flores
If you're crossing the border from Belize, head straight to Flores – this tiny island is well equipped for tourists so it's a great introduction to Guatemala.
As a base town for trips to Tikal, Flores is one of the top Guatemala destinations even though there's not that much to do in the town itself. But the cobblestone streets are nice to walk around & the nightly food market is amazing.
For a taste of local life, check out the markets across the causeway in Santa Elena.
And if you're after panoramic views, take a boat over to San Miguel & hike to the lookout tower treehouse!
Things to do in Flores
For travellers coming from Belize, Flores will be probably be your 1st stop in Guatemala in order to visit Tikal – find out where to stay & things to do in Flores, Guatemala
Read more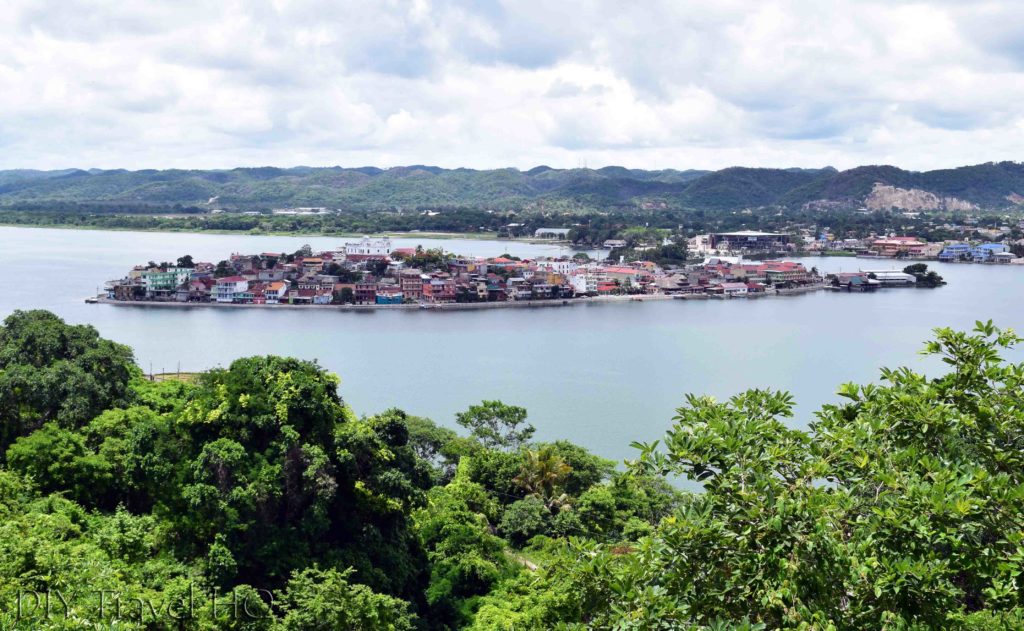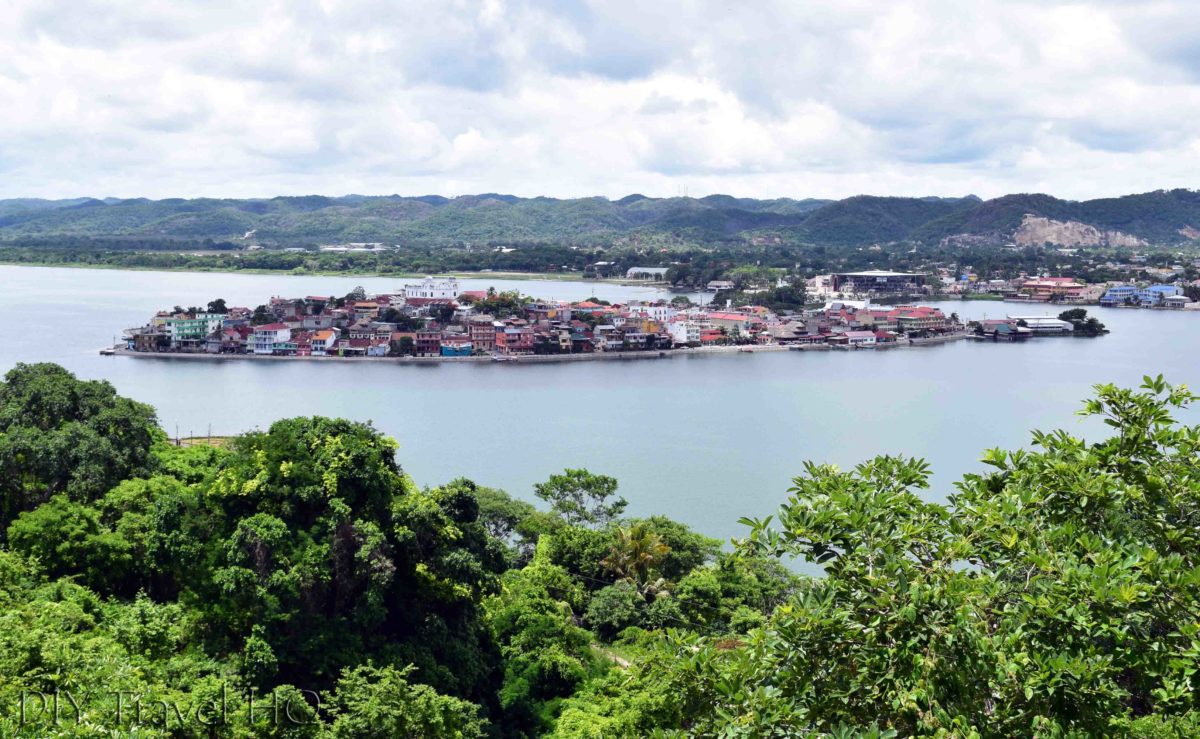 2. Tikal
Visit Guatemala and experience the mighty Maya ruins of Tikal. You can choose to make a trip from Flores or stay at the site itself.
What sets Tikal apart is its vast jungle environment – amidst ancient pyramids & ruins, you'll find plenty of wildlife like howler & spider monkeys, coatis, toucans & turkeys.
It's one of the most popular Guatemala landmarks.
Entrance fee: Q150 ($20.00)
Tour option: Tikal Day Tour from Flores
Tikal Without a Tour
It's easy to visit Tikal without a tour – from prices & transport to a complete temple guide, find out everything you need to know on our self-guided tour of Tikal
Read more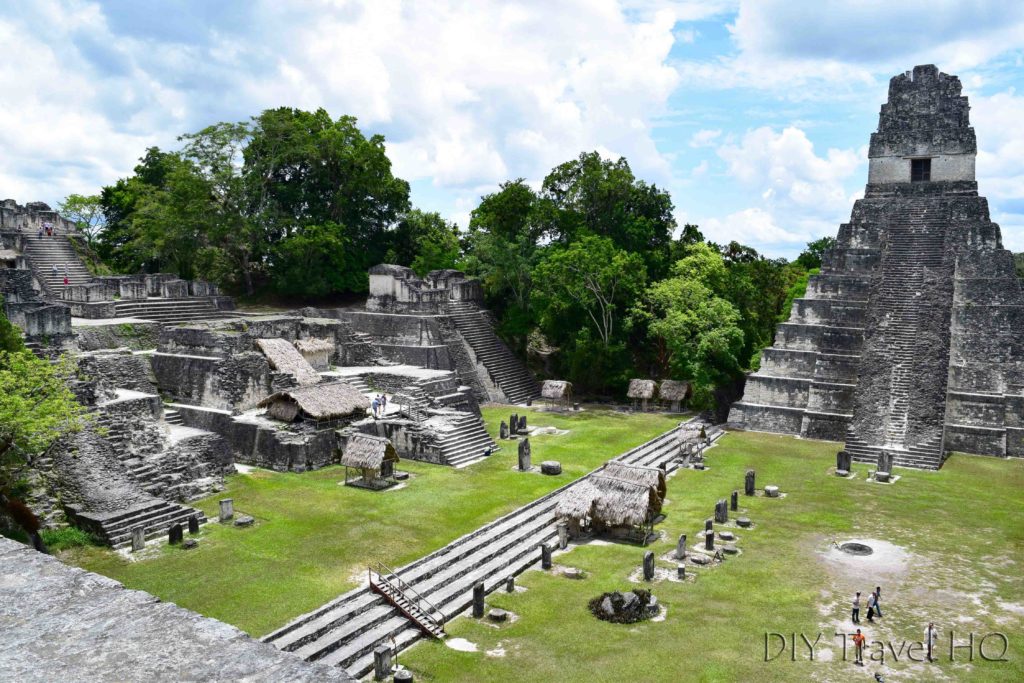 3. Rio Dulce
Rio Dulce may be a hectic river town but it's a necessary stop if you want to take the scenic boat tour to Livingston.
Along the way, the boat passes the old fort at Castillo de San Felipe, gardens of water lilies, nesting pelicans & cormorants and a hot spring on the banks of the lake.
While you're in Rio Dulce, don't forget to make a trip out to the natural hot & cold waterfall at Finca El Paraiso. It's a little off-the-beaten-path but it was one of our favourite spots for travel in Guatemala.
Boat tour: Q125 ($16.50) one-way, Q200 ($26.50) same-day return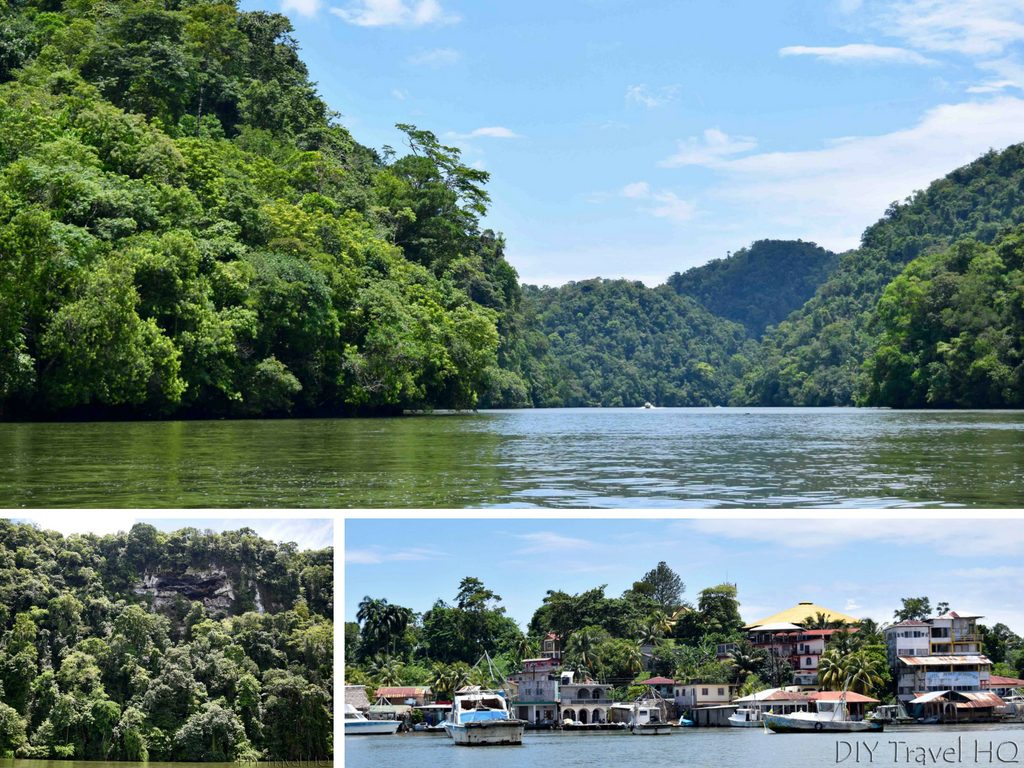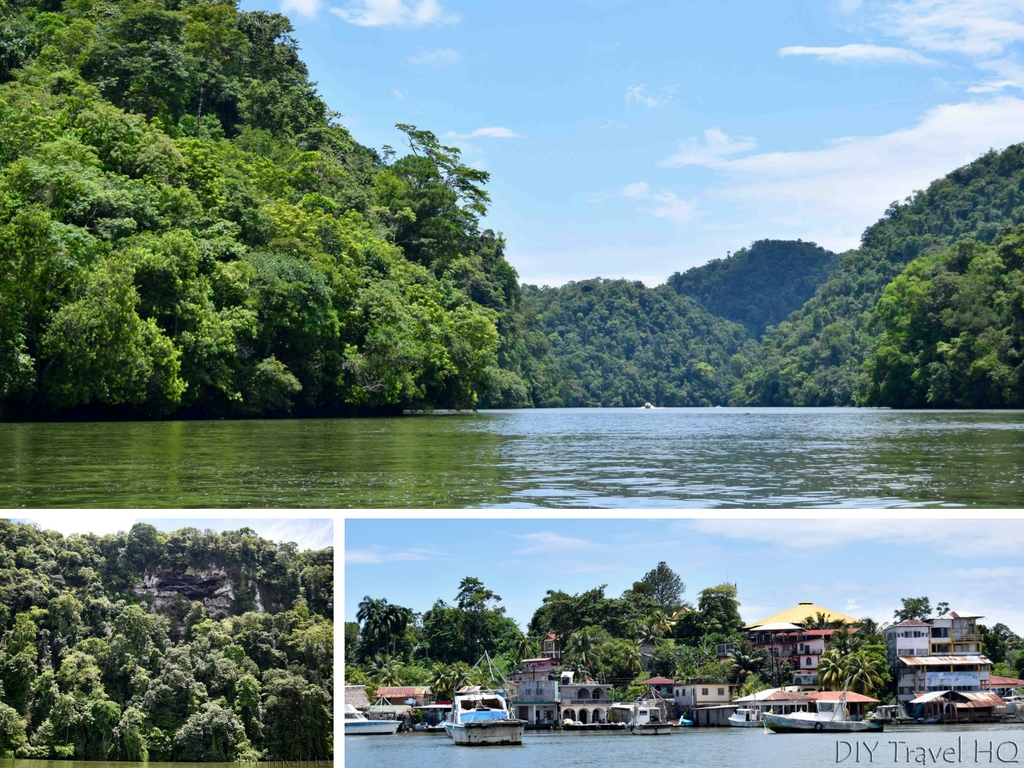 4. Livingston
Livingston is only accessible by boat – you can there from Rio Dulce or Punta Gorda in Belize.
We wouldn't recommend visiting Livingston actually as there's little to see or do, except for wandering the streets & people watching.
Livingston is home to a large Garifuna population, former African slaves who have settled along the Caribbean coast. They have a unique culture so try to seek out some Garifuna drumming or delicious local food.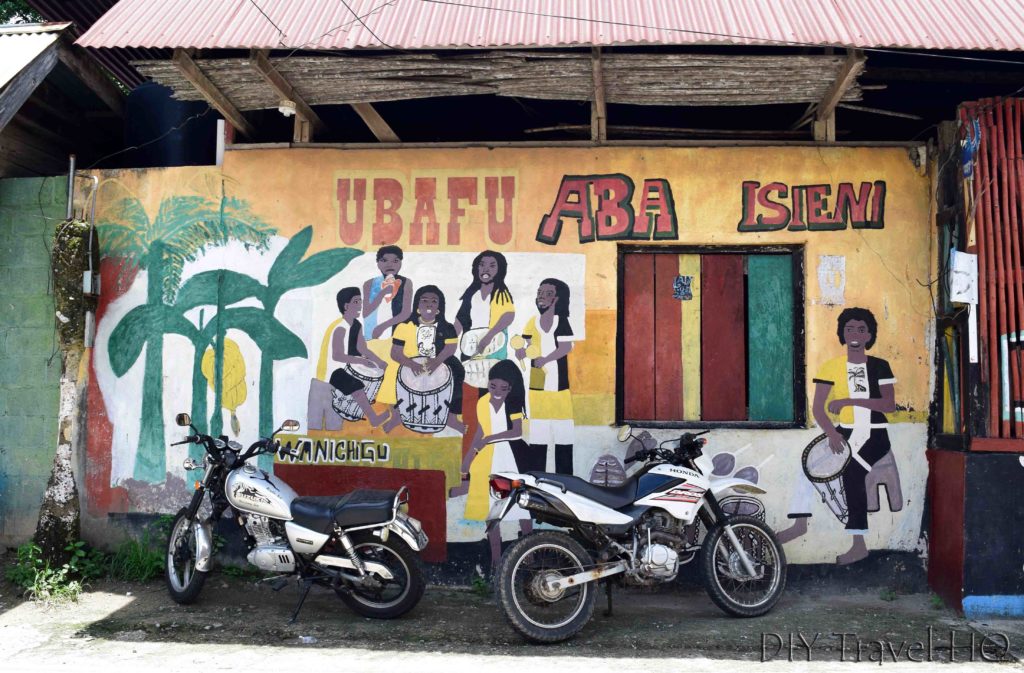 5. Quirigua
Quirigua lies in the shadows of Tikal but it's also a UNESCO World Heritage Site.
But rather than grand ruins, the highlights of Quirigua are its impressive stone-carved zoomorphs (animal-form art) & stelaes (upright stone slabs)
Stelae E is the tallest in the world, measuring 10.6m in height. You can also visit the partially restored ruins of the Acropolis & enjoy the green forest environment.
Entrance fee: Q80 ($10.50)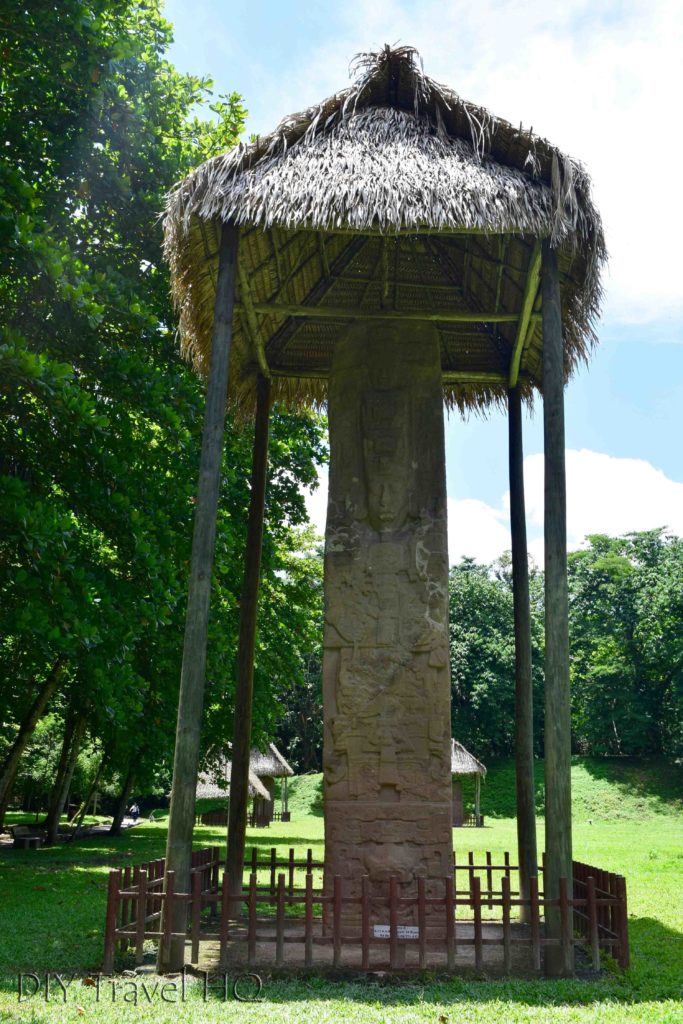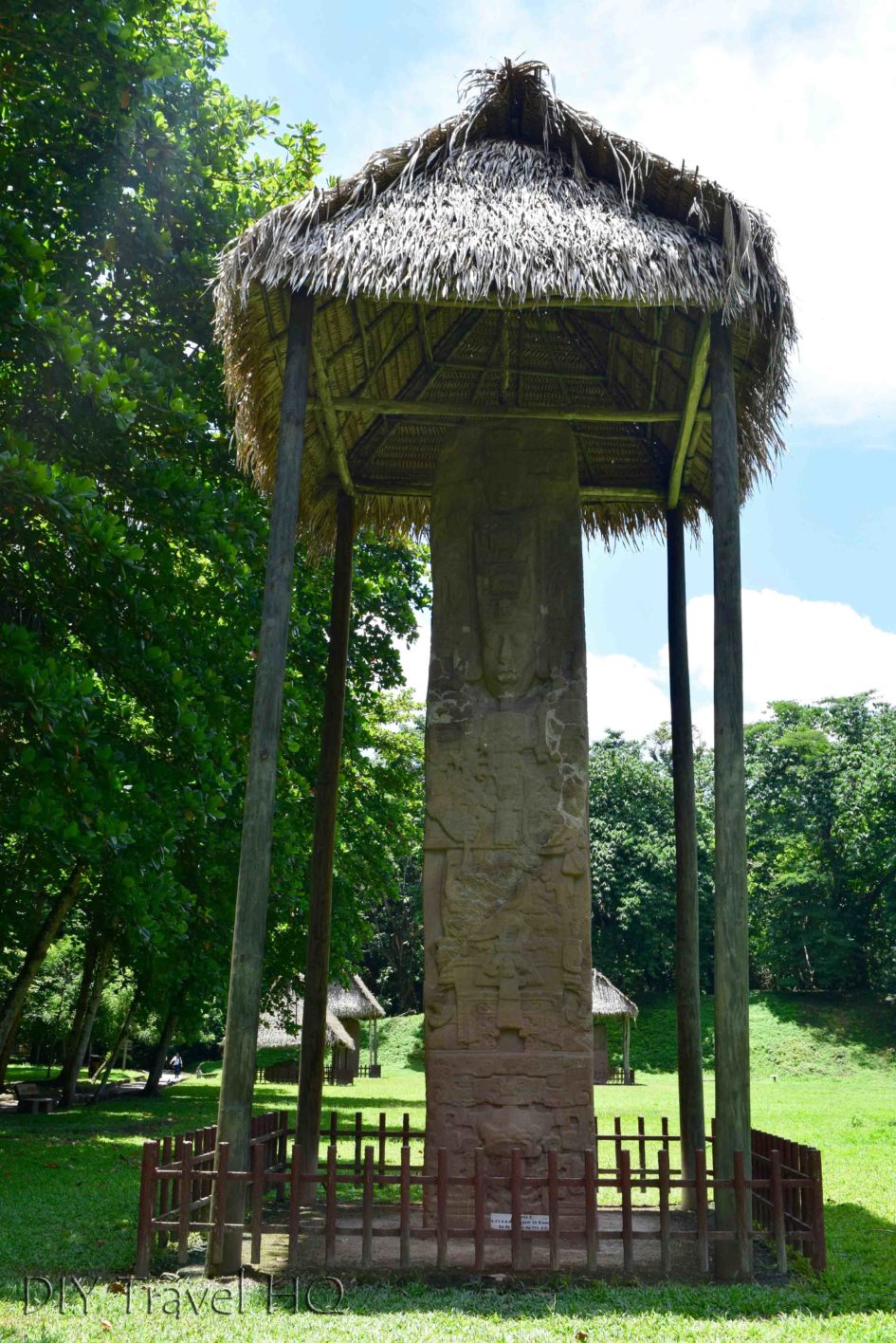 6. Coban
If you're heading to Semuc Champey, chances are you'll have to pass through Coban.
It's certainly a transportation hub but the pagan church of El Calvario is worth a quick stopover.
You may come across some interesting rituals inside – witnessing a duck sacrifice is something we won't forget! Parque Central La Paz & Mercado Central are also good examples of a typical city in Central America.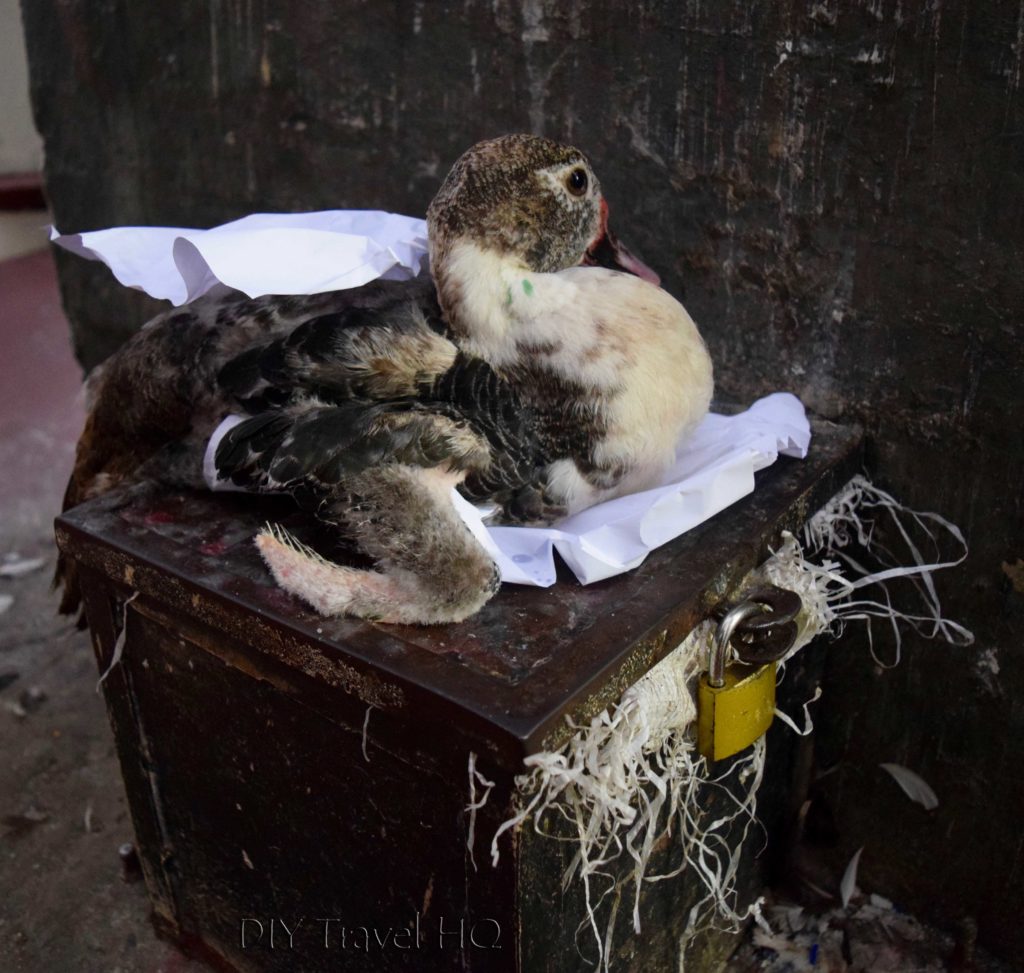 7. Semuc Champey
Semuc Champey is one of the most popular destinations in Guatemala, especially with young backpackers.
It's a unique natural phenomenon, made up of a series of pools formed on a rock bridge over the Cahabon river. Catch a birds-eye view from the mirador before cooling off in the pools below.
While you're at Semuc Champey, take a short detour over to the Kanba Caves. Get set for a thrilling candlelit adventure tour! If that's not enough, you can also go tubing & rope swing into the river at these awesome Semuc Champey caves.
All in all, Semuc Champey is definitely one of the top tourist attractions to visit in Guatemala.
Semuc Champey entrance fee: Q50 ($6.50)
Kanba Caves tour: Q60 ($8.00)
Semuc Champey Without a Tour
The beautiful natural pools of central Guatemala are fast becoming the must-see hotspot in Guatemala – find out how to visit Semuc Champey without a tour & why it's definitely worth the trip
Read more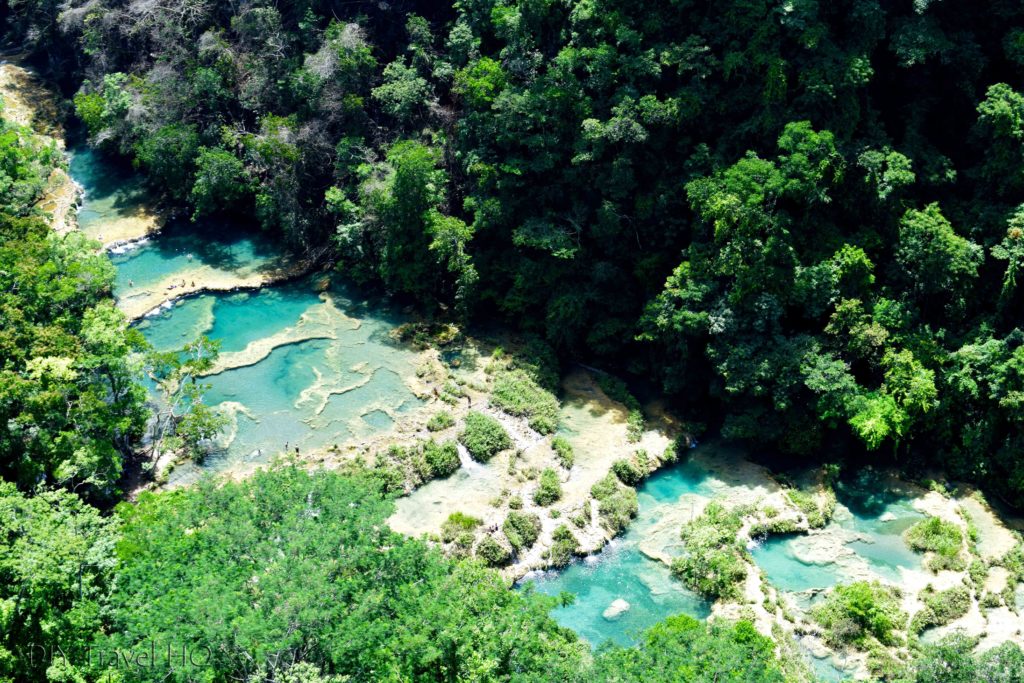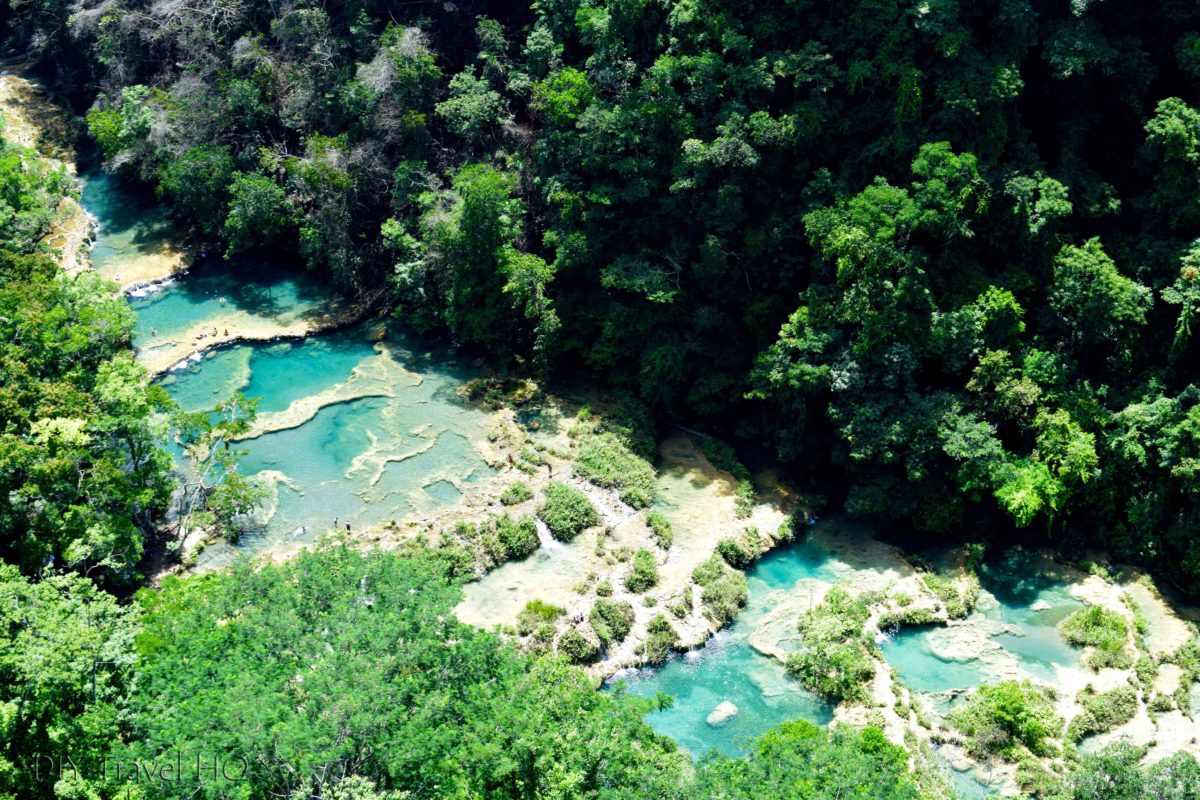 8. Lanquin
There are 5 hostels around Semuc Champey but for a more local experience we recommend staying in Lanquin.
Getting to Semuc Champey from Lanquin will be more difficult but you'll have a greater choice of accommodation and food options, with better value for money.
It's a friendly mountain town and while wandering around, you'll pass lots of small shops and several churches.
The main attraction is Grutas de Lanquin – not to be confused with Kanba Caves at Semuc Champey. The Grutas are 2km from the town center where you can see thousands of bats exiting the cave every evening at dusk.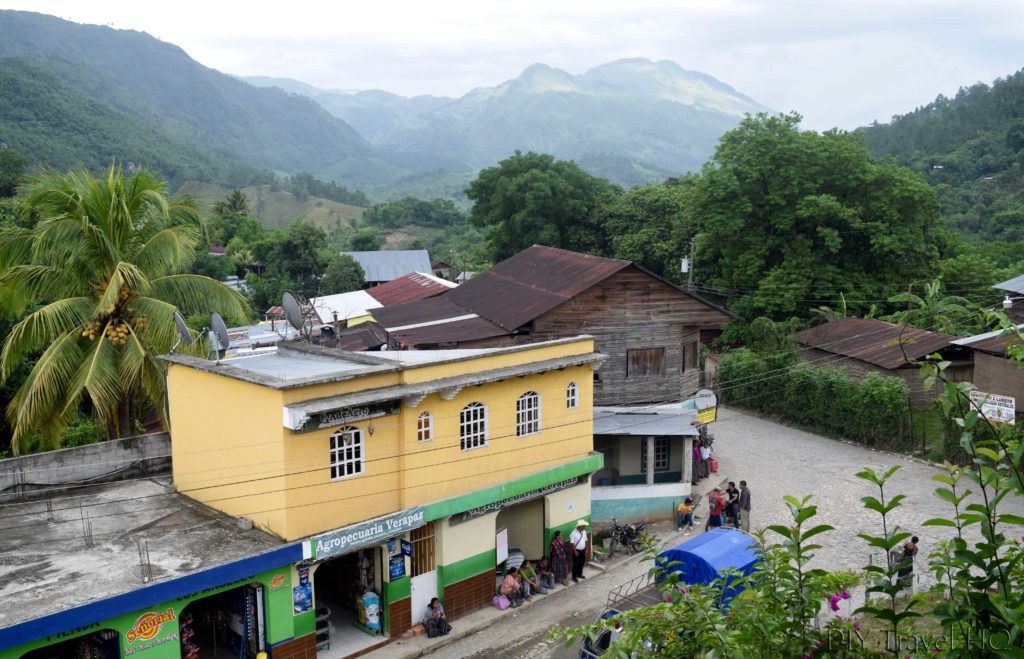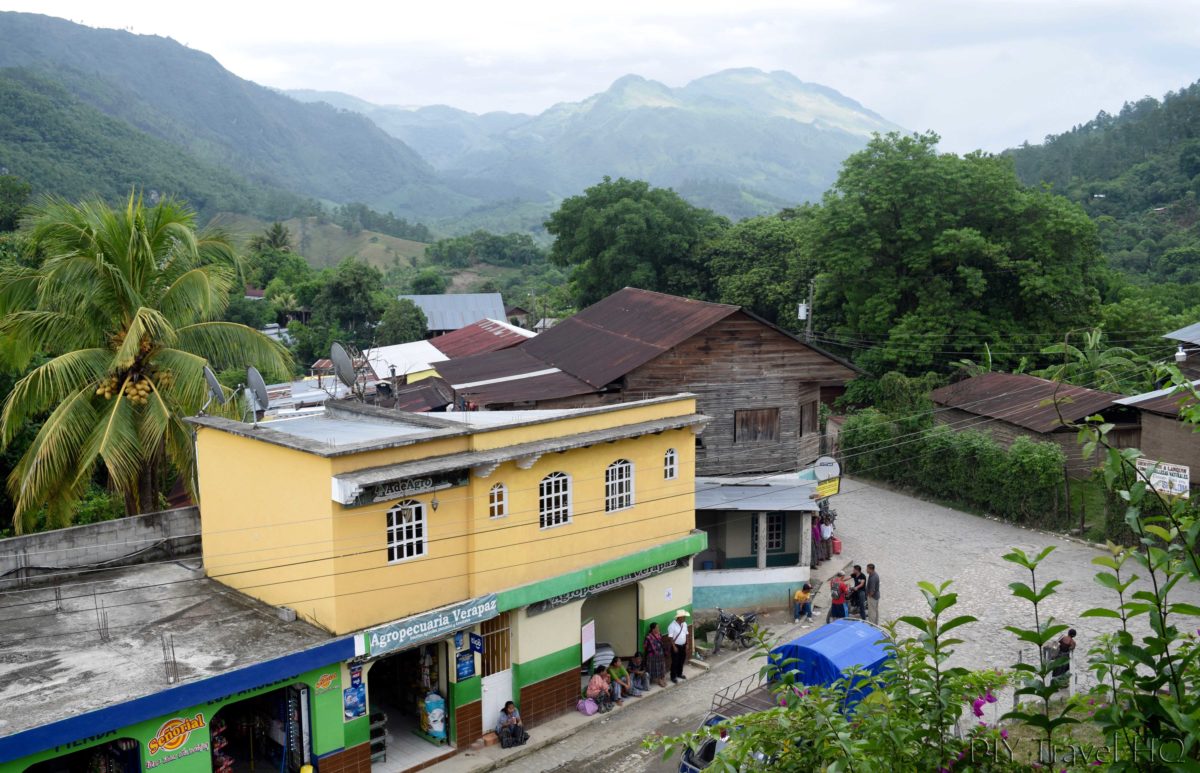 9. Nebaj
Wondering what else to do in Guatemala? Head to the highlands & base yourself in Nebaj, the perfect town for exploring the Ixil region.
Here, the temperature is cooler, the men & women wear traditional clothing and there are plenty of DIY hiking opportunities in the area. The Nebaj to Acul hike is an easy trail to follow on Maps.me that will get you into nature.
At the end, you can even reward yourself with homemade cheese at Hacienda San Antonio.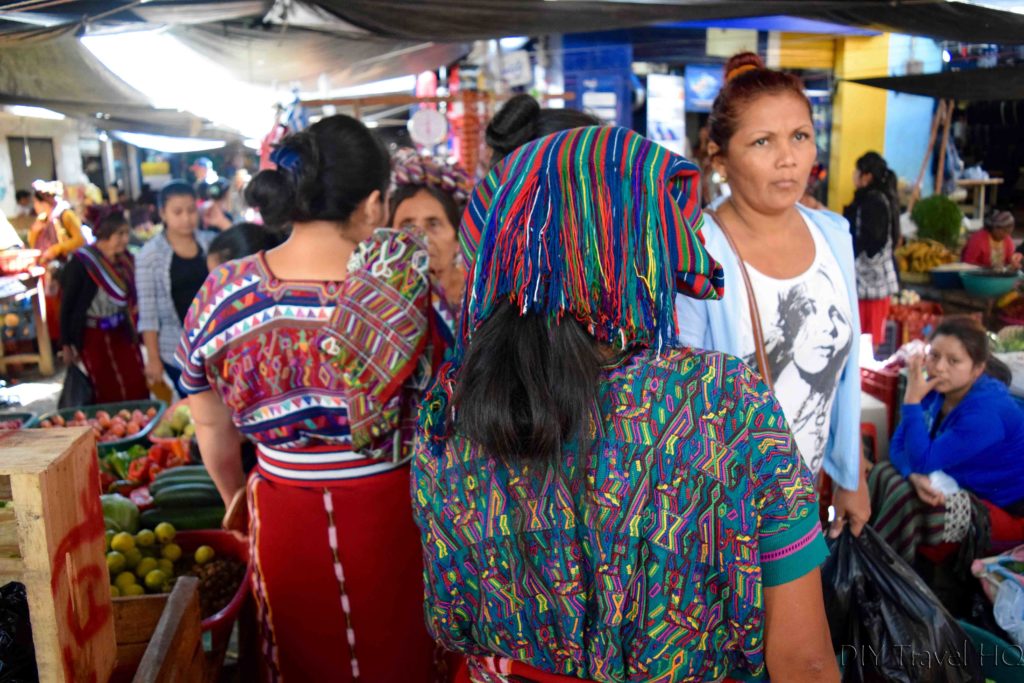 10. Chajul
From Nebaj, you can take a bus to the lovely town of Chajul. This is the most traditional village in the Ixil region, with gorgeous mountain scenery & curious, playful children.
Pick up some local street food and people watch in the center square. You'll see women walking arm-in-arm in traditional outfits. The striking white church is home to one of the biggest pilgrimages in Guatemala during Lent.
The best time to visit Chajul is on Tuesday and Friday, which are market days. If you're shopping for a unique souvenir, Chajul is famous for its handicrafts including hand-embroided blouses (huipiles) and woven grass baskets.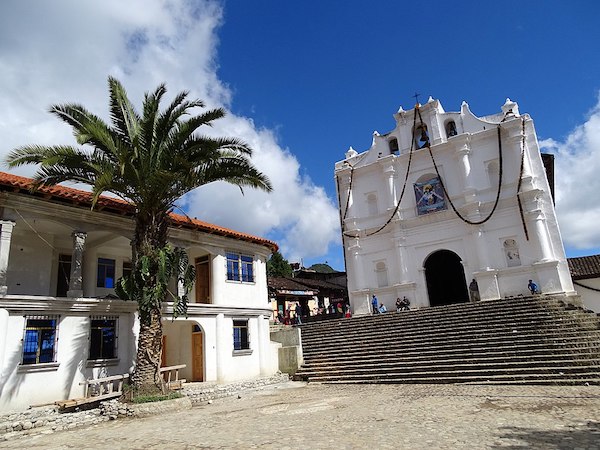 11. Todos Santos
Todos Santos is a special little village tucked away in the Guatemala Highlands and one of the best places to visit in Guatemala.
It's known for it's unique, traditional men's fashion – every good Todosantero man wears an outfit of a pinstripe shirt, red pants, black chaps & a wide brimmed hat… and they all look fantastic!
There are also some excellent hikes in the area so go off-the-beaten-track in Todos Santos.
We recommend a climb to La Torre, Central America's highest non-volcanic peak, as well as the scenic trail to San Juan Atitan & exploring La Ventosa.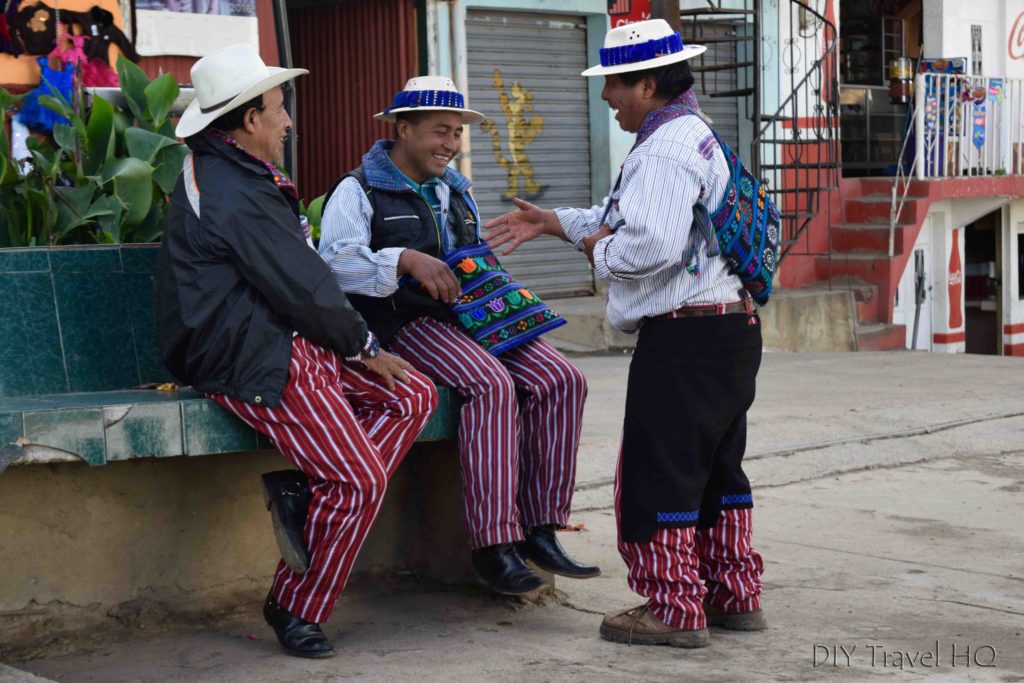 12. Xela (Quetzaltenango)
Xela (Quetzaltenango) is a city that grows on you, where many visitors find themselves staying longer than planned.
It's a mid-sized authentic, Guatemalan city with good tourist infrastructure and many economical food, accommodation & transport options. If you're backpacking Guatemala, consider taking a break to study Spanish or volunteer in Xela.
There are no standout things to do in Xela but there are numerous plazas, museums, churches, theatres, markets & cemeteries around the city to explore.
Xela is also an excellent base town for day trips to the surrounding market villages & for volcano hikes.
On an ideal 5 day itinerary, we recommend the following places according to market days: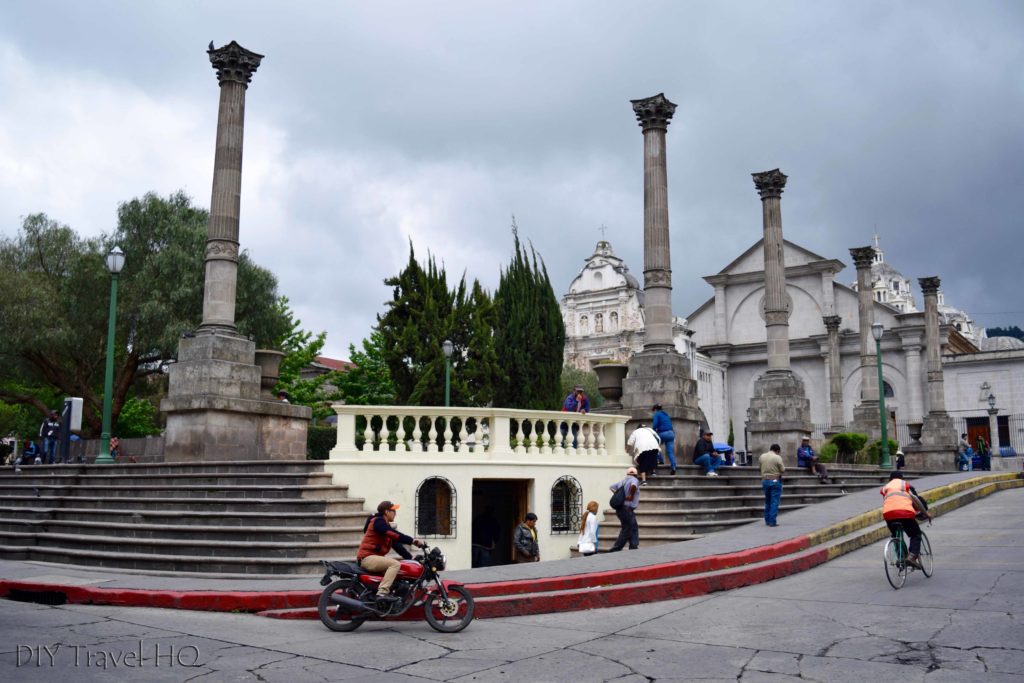 13. San Francisco El Alto
A visit to the San Francisco El Alto market is one of the best day trips from Xela. It's unilke any other market in Guatemala!
Get an early start and make your way to the top of the hill. Here you'll find an open field with all kinds of animals for sale, from cows and sheep to goats and pigs. Women in traditional dress tend to the livestock while chickens and turkeys are held in baskets and puppies and kittens are tied to stakes.
The animals are the star attraction but there's so much more to see, smell and buy at the San Francisco El Alto market. The cobbled streets are jammed with tarp-covered stalls selling fruits, vegetables and eggs. Butchers sell every part of a dead animal you can imagine.
In the main plaza, more stalls spruik clothes, shoes, spices, flowers homewares, pots & pans and literally everything under the sun. If you need an escape, step inside the white church for some peace and quiet.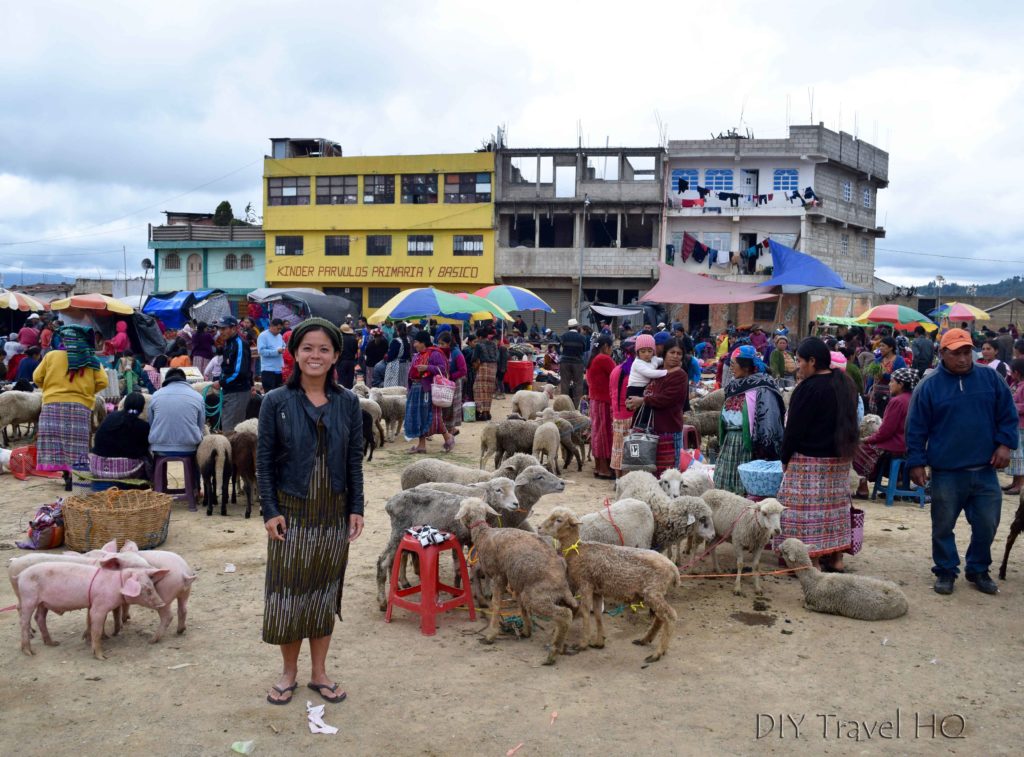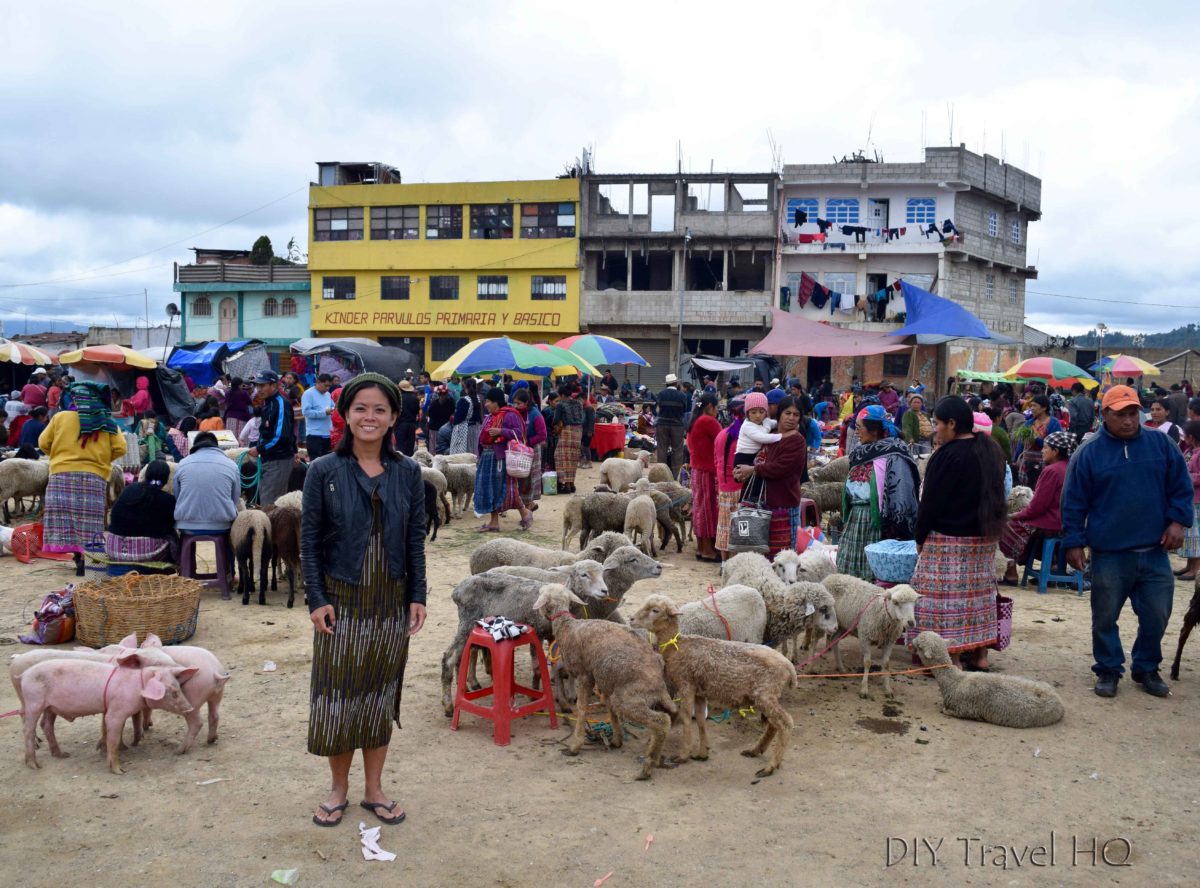 14. San Andres Xecul
See a brightly painted yellow church at San Andres Xecul.
The facade of La Iglesia de San Andres de Xecul has been extravagantly decorated with colorful saints and angels, entangled in vines and ferns. Amongst them you'll also find animal motifs such as monkeys, quetzals and jaguars.
In contrast the inside of the church is rather plain.
There's also a smaller yellow church high up on a hill overlooking San Andres Xecul. The views here give a great lay of the land. You can see the surrounding farmland and how small the town actually is.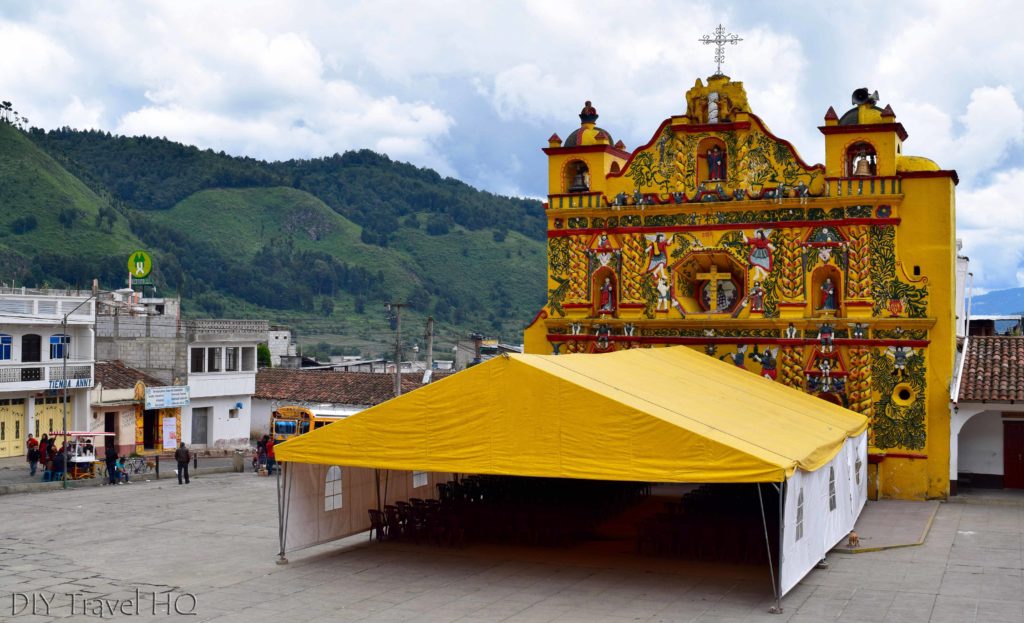 15. Momostenango
Momostenango is another town worth visiting from Xela. It's famous for its thick woolen blankets and you'll find them at them at the Sunday market, in all sorts of shapes, sizes, colors and patterns.
A short walk away from the market action will bring you to the unique natural wonder of Los Ricos. These unusual sandstorm formations have been shaped by wind and water over thousands of years.
The surrounding forests are part of a national park and altogether it was a surprise find for us in Momostenango.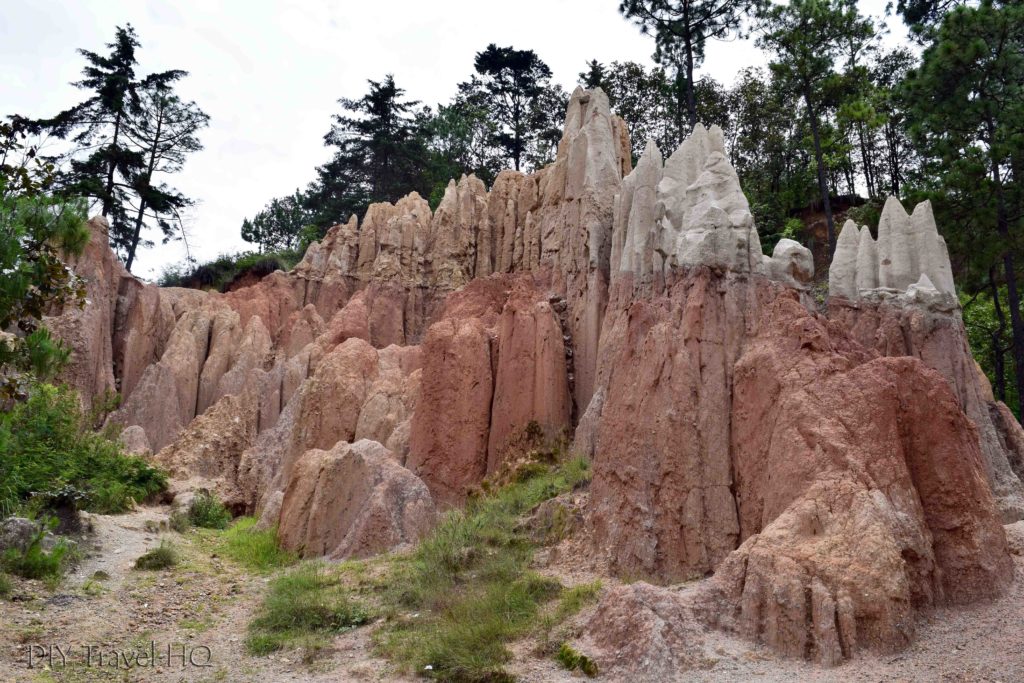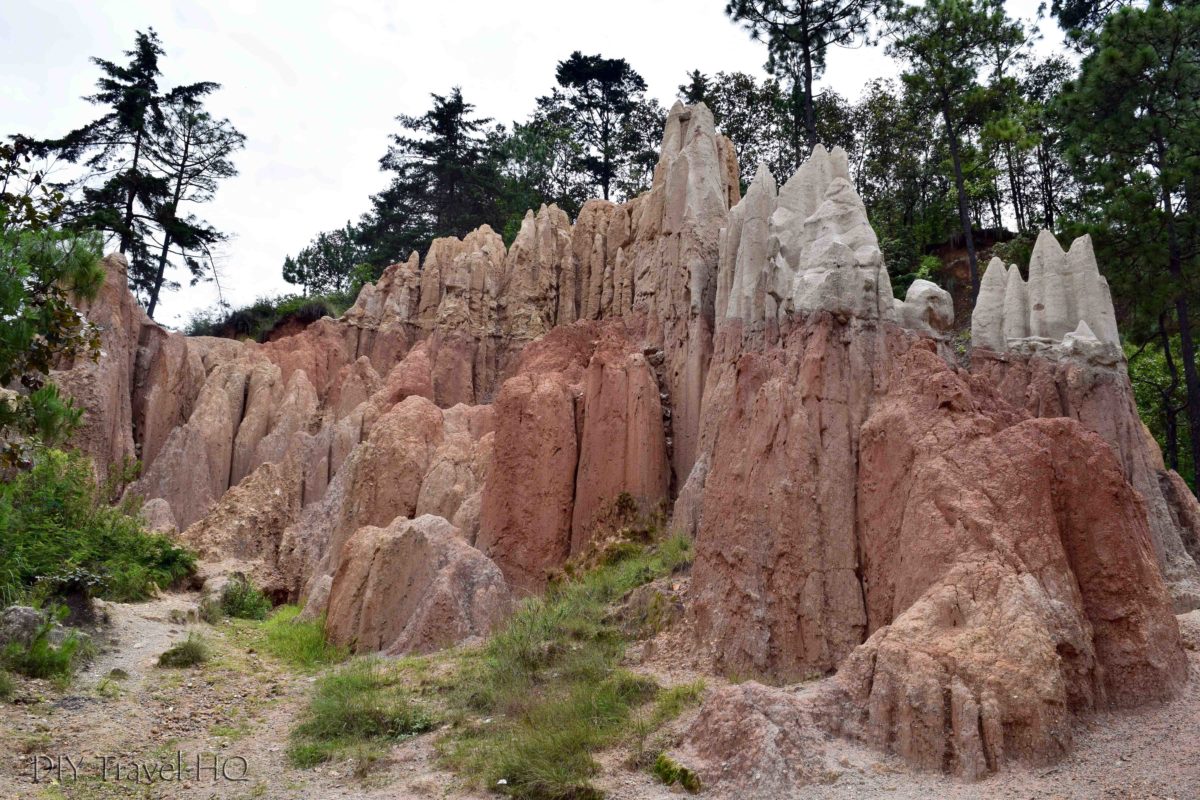 16. Zunil
Search for San Simon in the beautiful highland town of Zunil.
San Simon (aka Maximon) is a revered god in Guatemalan culture and people come from all over the country to pray to him, with offerings of tobacco alcohol and money. This part Mayan god-part Jesus certainly seems to enjoy the good life!
San Simon moves locations every year around Xela and Guatemala so we can't guarantee he'll be in Zunil.
Nevertheless it's still a place worth visiting for the private hot sprints at Fuentes Georginas. Here you can soak in a series of pools with different temperatures, surrounded by lush vegetation.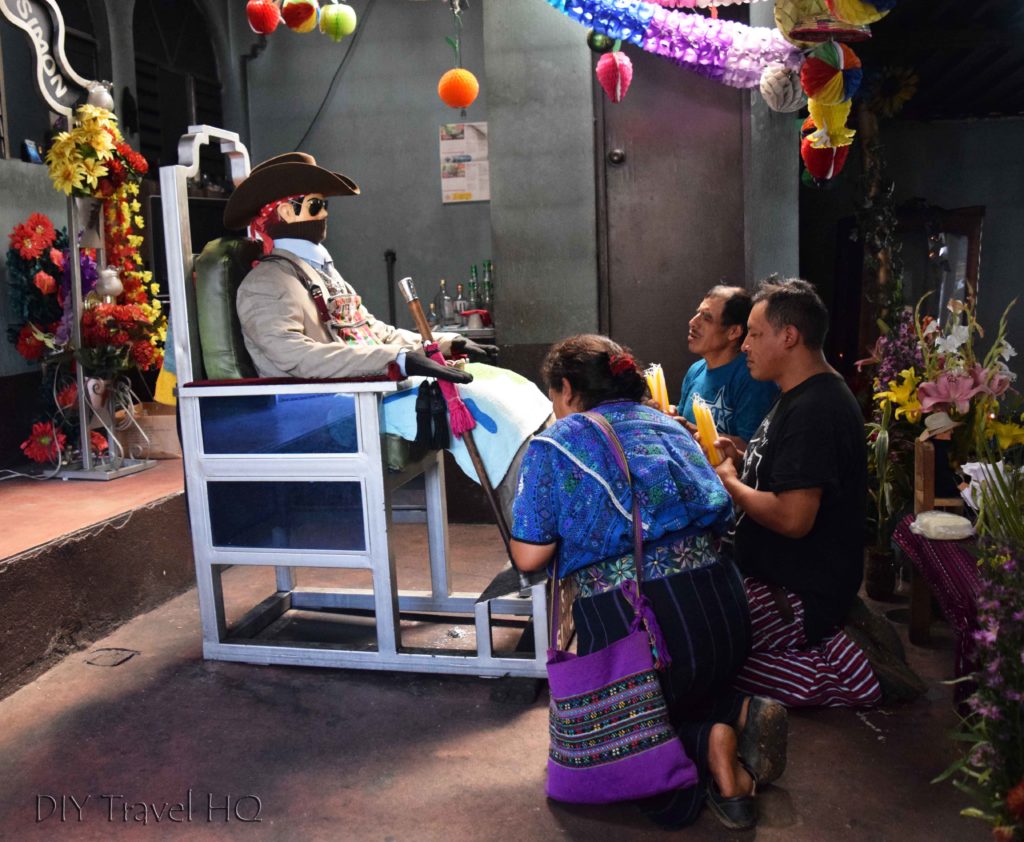 17. Chichicastenango
Chichicastenango may host one of the most colourful markets in Guatemala but it offers much more than that.
Locals hold both Christian & Maya beliefs and you can witness both traditions at the Iglesia Santo Tomas & El Calvario churches, as well as the Pascual Abaj shrine & local cemetery.
Of course, it's the Sunday & Thursday markets than are the biggest draw cards to Chichi.
Most of the stock is geared towards tourists so expect to find plenty of woven clothes, purses & bags, hammocks, masks & trinkets.
Tour option: Chichicastenango & Lake Atitlan from Antigua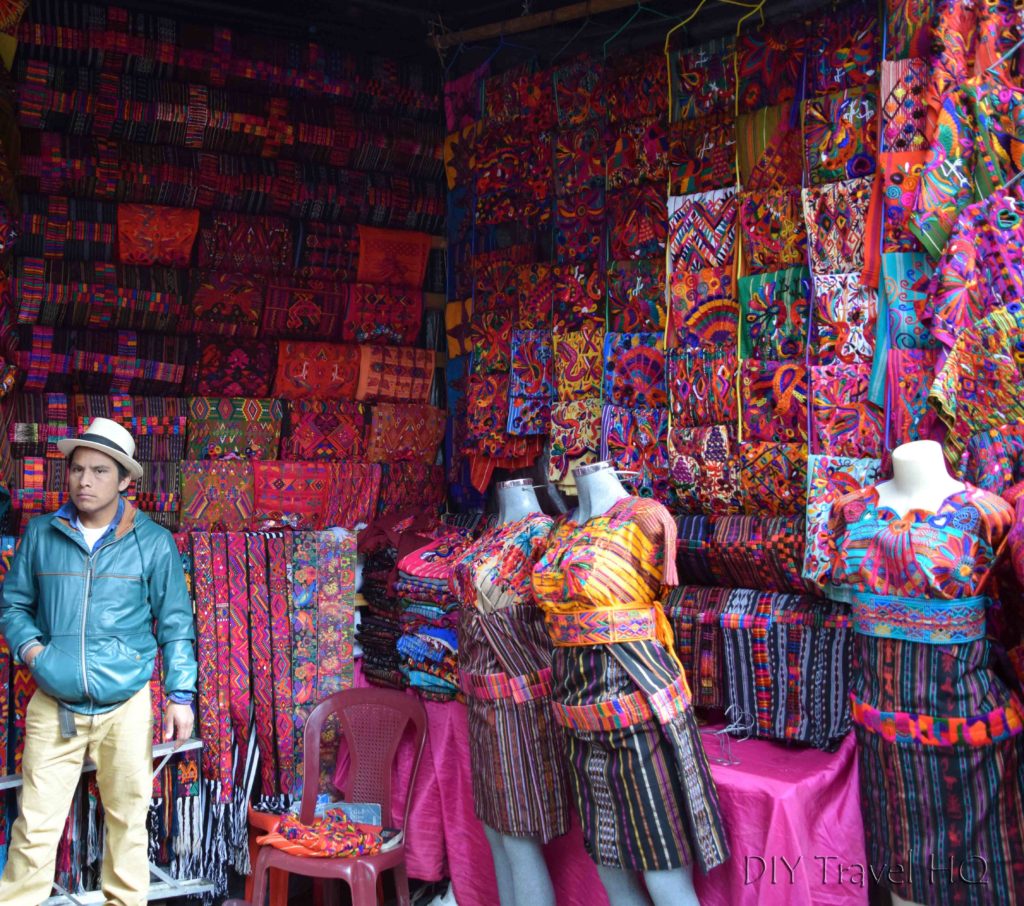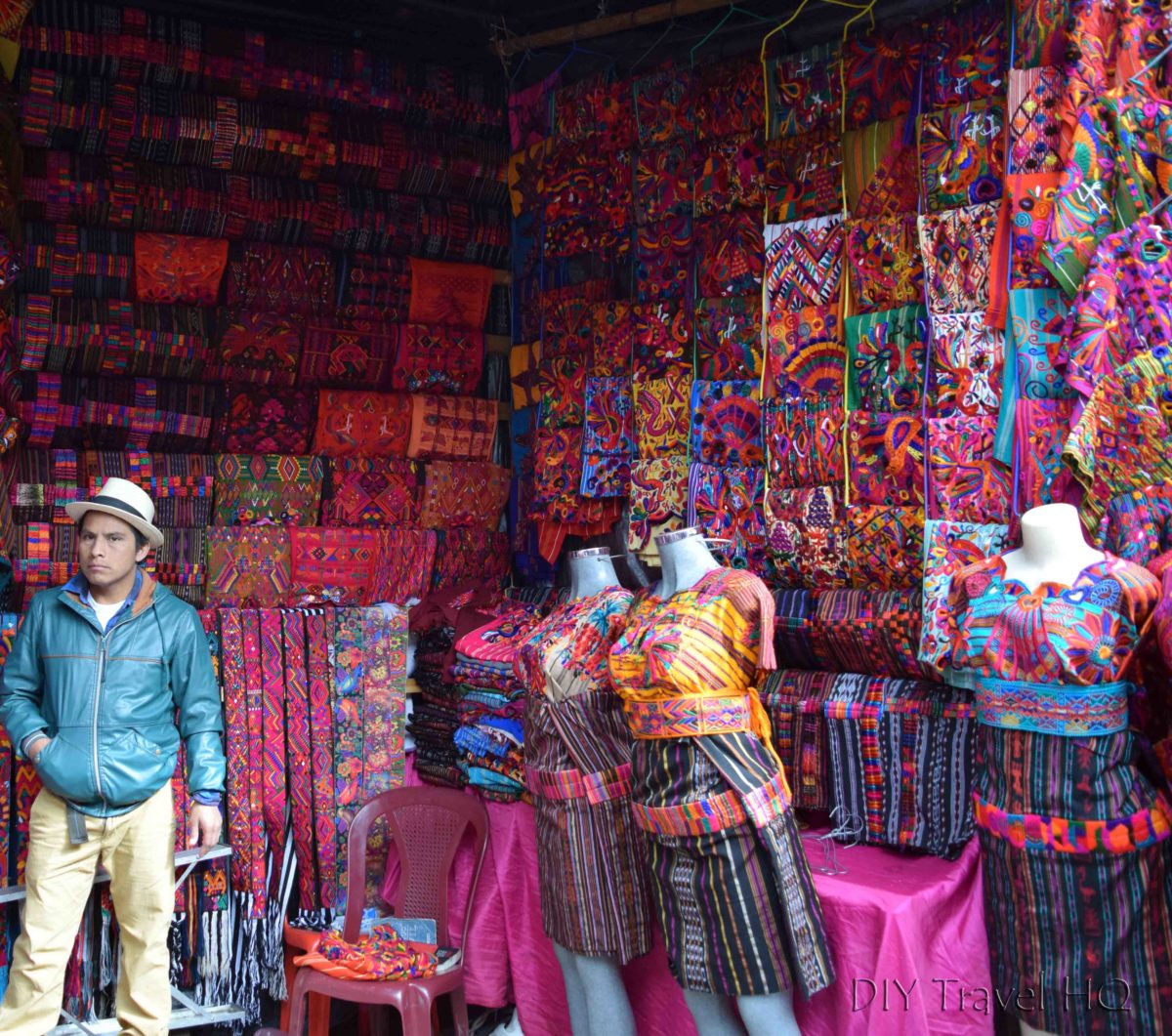 18. Lake Atitlan / San Pedro La Laguna
Lake Atitlan is the most picturesque lake in Guatemala, surrounded by volcanoes & traditional villages. Panajachej is the main hub but we recommend staying in San Pedro La Laguna & making day trips to the surrounding villages.
After a hectic few weeks of on-the-go travel around Guatemala, we really enjoyed settling down in one spot. We ended up staying in San Pedro for 2 months!
For us it was the perfect base to both unwind and take part in different activities such as:
Tour options: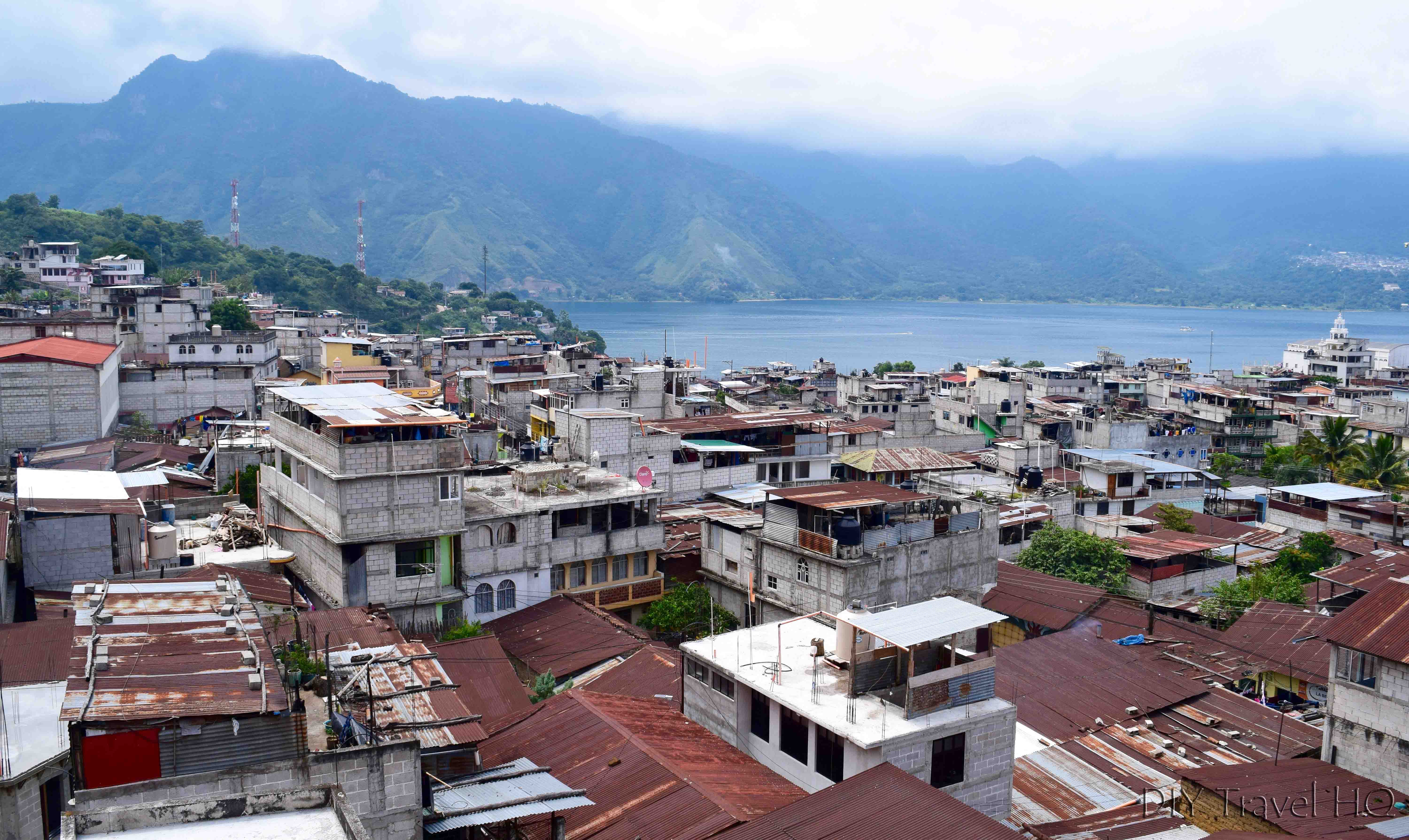 19. Santiago Atitlan
If you missed your chance in Zunil you can also try your luck searching for San Simon/Maximon in Santiago Atitlan. Here this bad-ass Mayan god also changes house every year but ask around and the locals should be able to point you in the right direction.
Santiago Atitlan has a strong indigenous identity which you can learn more about at the Cojolya Museum. It also offers an interesting look at the history and tradition of Mayan weaving in the region, with many products available for sale.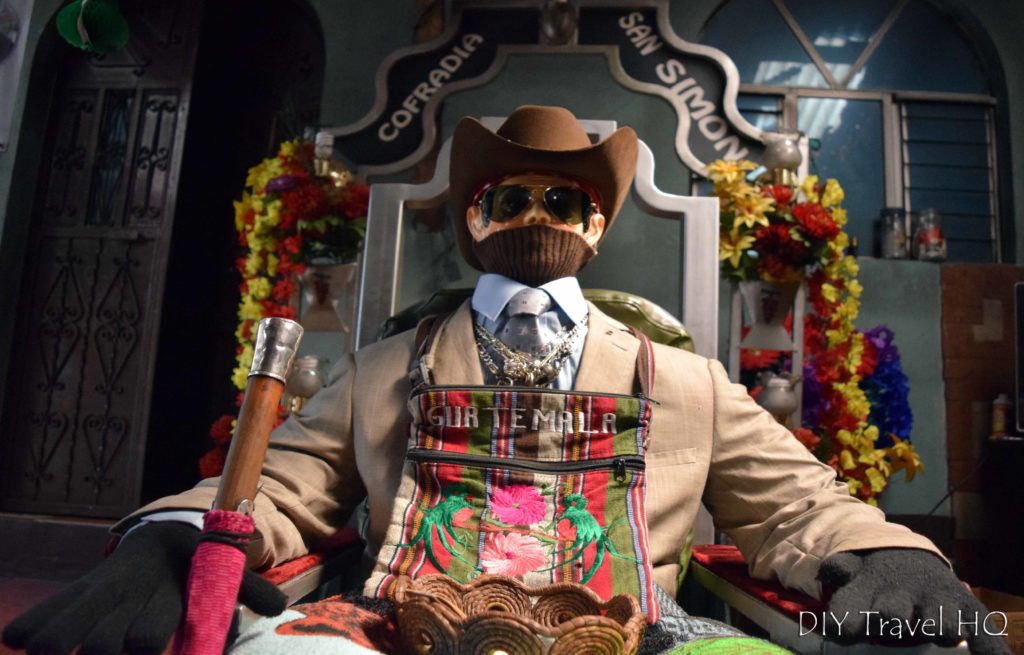 20. San Marcos La Laguna
Embrace your inner hippy & take a spiritual course in San Marcos La Laguna. Don't expect it to come cheap though as most of the retreats and businesses are run by foreigners.
From the dock there's one path lined with hostels and cafes leading into the town center. You'll see flyers posted everywhere spruiking everything from spiritual healing to Spanish classes.
San Marcos is tiny and local life revolves around the main plaza, with a church and playground. One advantage to its small size though was that we could hear birds chirping everywhere!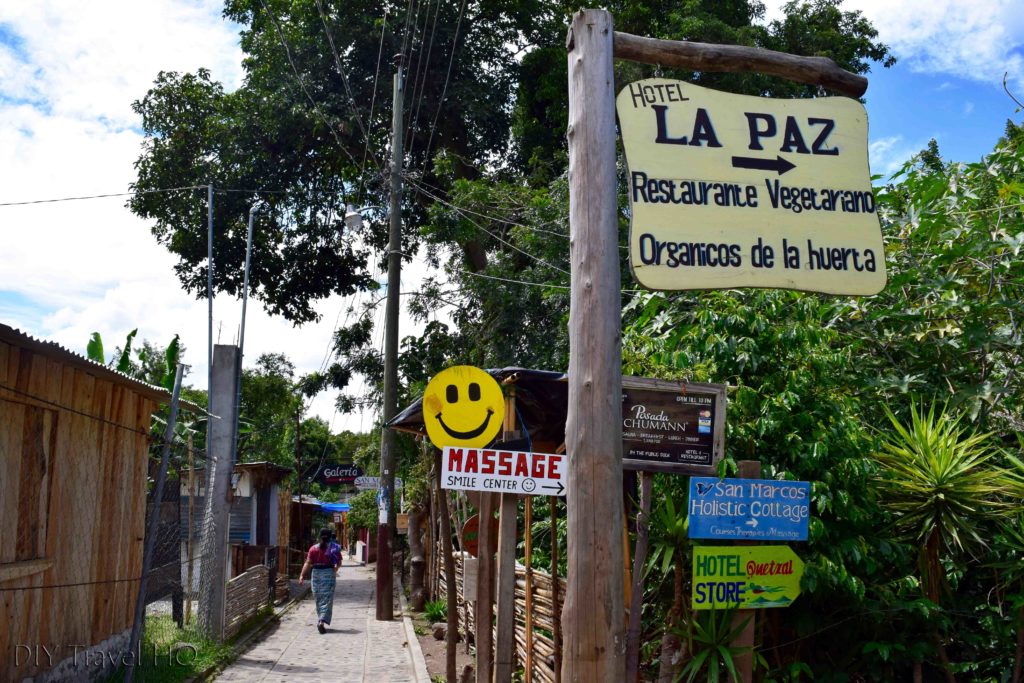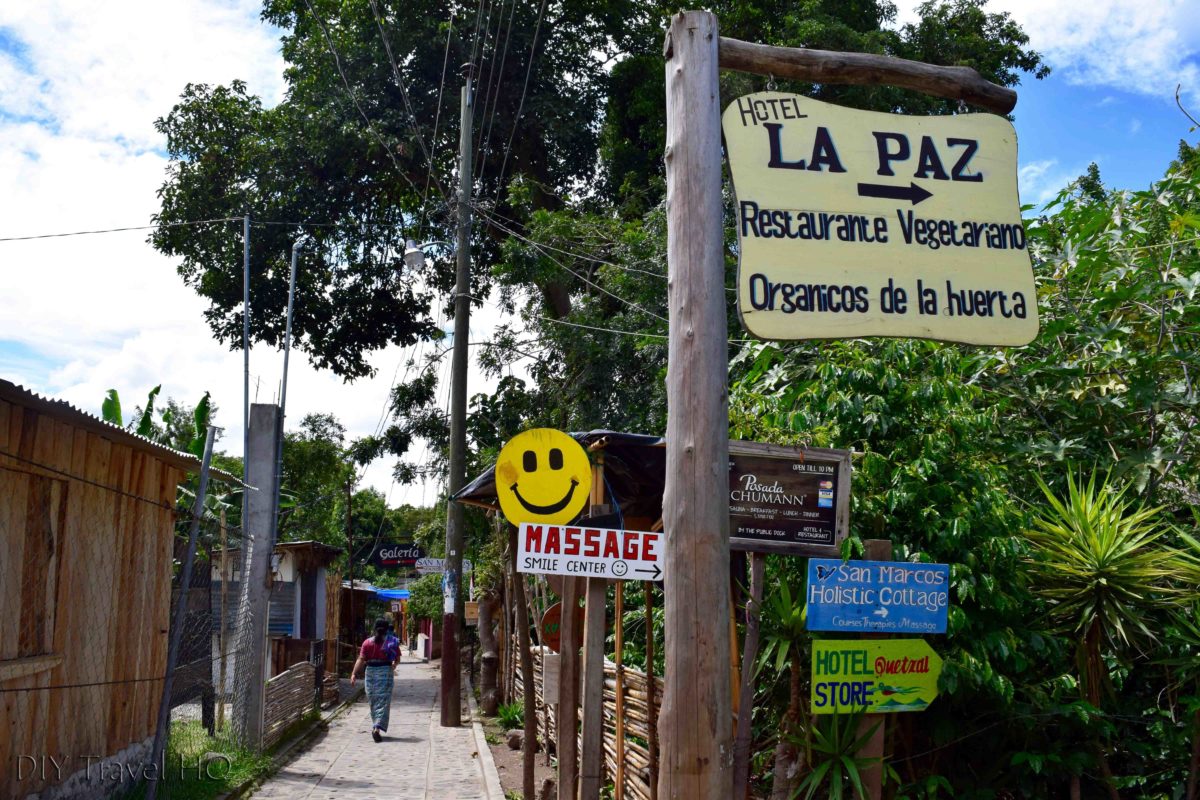 21. San Juan La Laguna
You may well find San Simon/Maximon in San Juan La Laguna too – like we did! Each village has different customs, but we always saw locals offering him alcohol, tobacco and money.
San Juan is a lovely town to wander and explore. There's a beautiful little church with carved wooden doors and many small weaving shops.
However the main reason to visit San Juan is for the sunrise hike to Indian Nose. You can do it yourself at some risk (watch out for bandits) or take a tour. If you prefer sleeping in and something a little less strenuous, the hike to the Cruz lookout also offers fantastic views.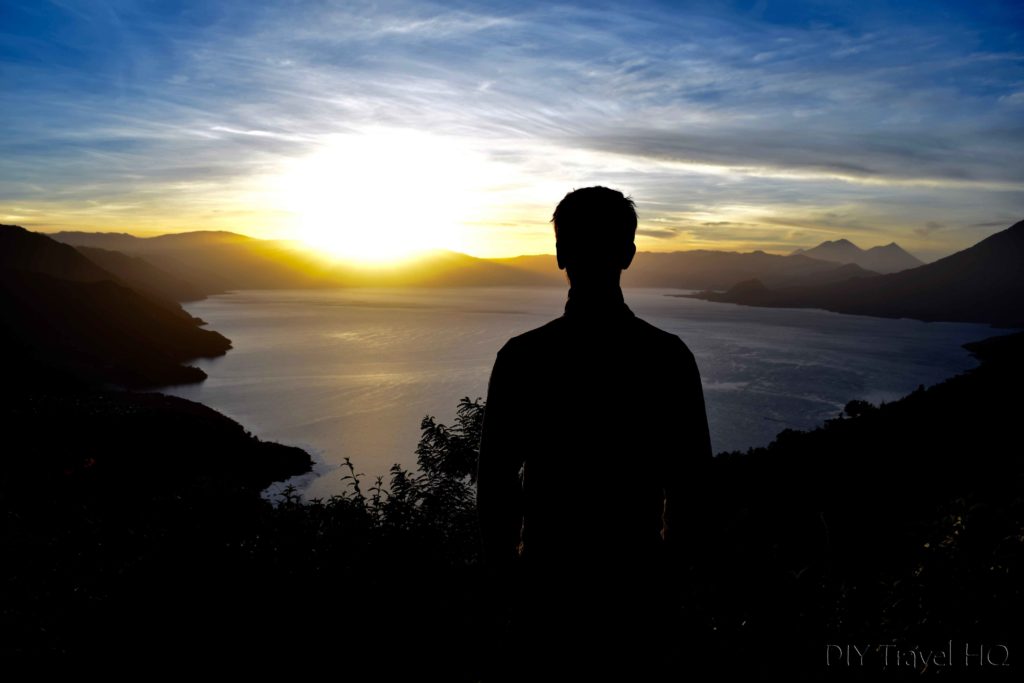 23. Solola
Take the chicken bus from Panajachel on the way to the markets at Solola, home to the 'Space Cowboys' of Guatemala. We're not sure if this is an official name but we overheard it a few times and it seemed very fitting.
You see, Solola is one of the few villages in the country where men still wear traditional clothing. You'll see men in colorful pants and Mayan cowboy shirts, with a wool wrap skirt around their waists. And of course they wouldn't be cowboys without the hats too.
Few tourists venture out to Solola so that in itself is refreshing in Lake Atitlan. The best time to visit is for the weekly Friday market at Central de Mayor. Locals from the surrounding villages come to buy and sell and looking at the prices and quality of the fruits and vegetables, we could easily see why the market was so popular.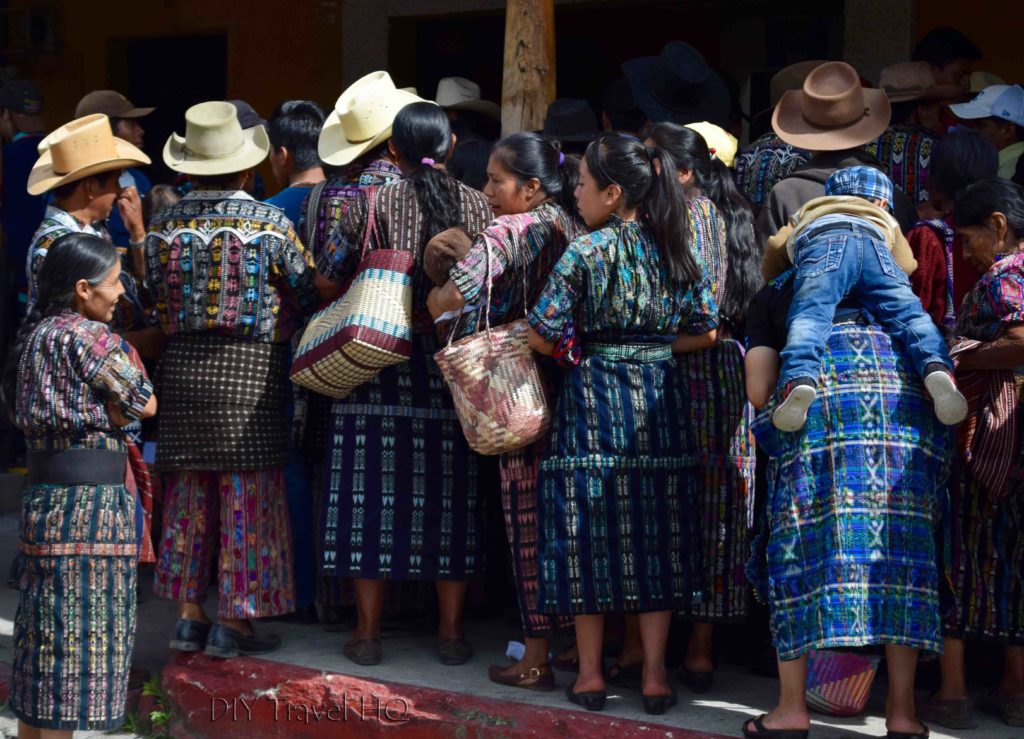 22. Panajachel
Panajachel is the busy gateway to Lake Atitlan but far away from the beauty peace and tranquility that most travelers come to seek. The lake water here is polluted so go elsewhere to kayak – and don't even think about swimming.
The main strip on Calle Santander is lined with restaurants, hotels and stalls selling the usual touristy junk/souvenirs. The market at the end of Calle Principal is better for a taste of local food.
Other tourist attractions in Panajachel are Museo Lacustre de Atitlan and a beautiful church in the main plaza.
The best thing about Panajachel though is you can travel to any other village on the lake by boat!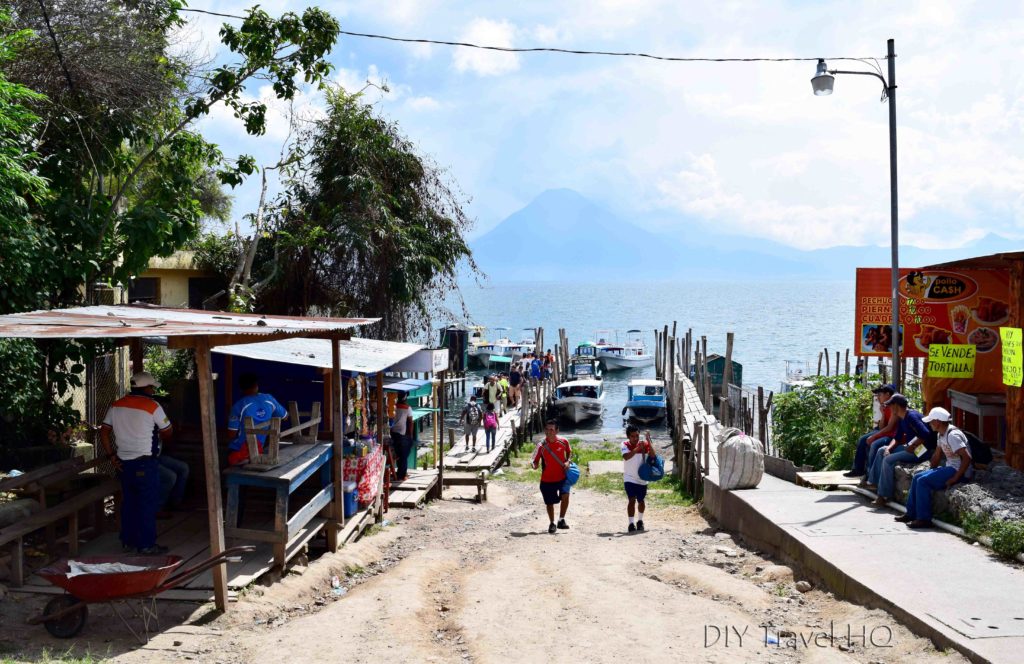 24. Antigua
Antigua is a must-see Guatemala destination & it doesn't disappoint!
Antigua is a former capital city, which has been rocked by earthquakes, volcanic eruptions & floods over the centuries. Today, many of its ancient churches & structures lie in magnificent ruins.
Another side of Antigua is its colonial architecture & style – there's nothing better than simply strolling the cobblestone streets, passing pastel-coloured buildings under terracotta roofs.
There are also plenty of activities on offer in Antigua. We recommend:
Tour options: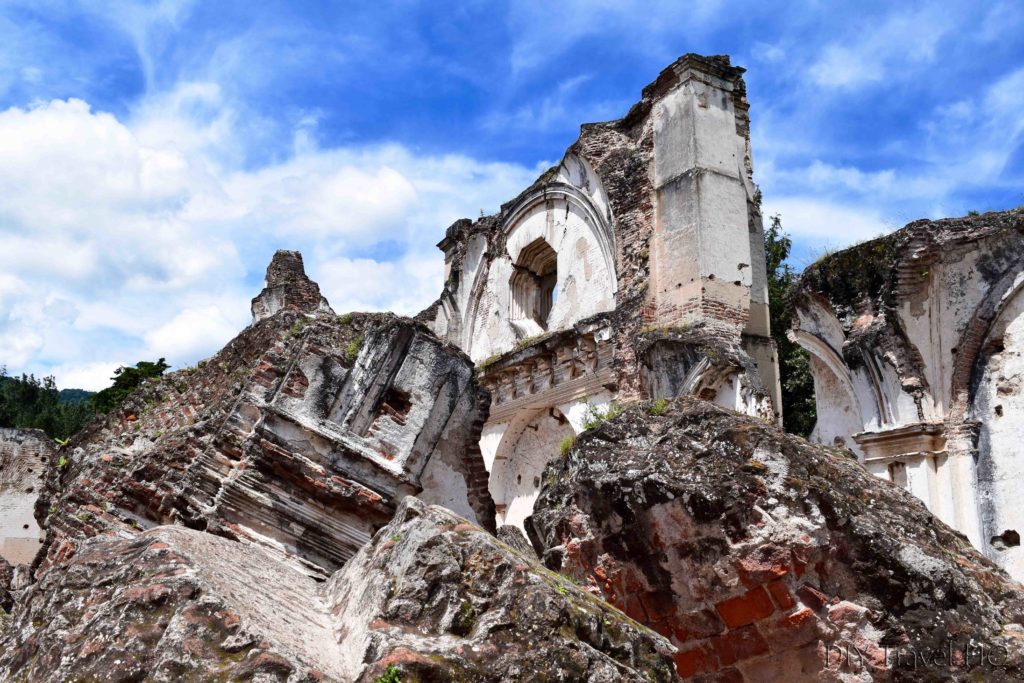 25. Guatemala City
Most travelers to Guatemala City head straight to the airport but the capital is worth visiting for a day or 2.
The historical centre in Zone 1 is safe to wander during the day & it's also where most of the sights are.
Throughout the rest of the city, you can find museums, government buildings, botanical gardens & a zoo.
Tour options: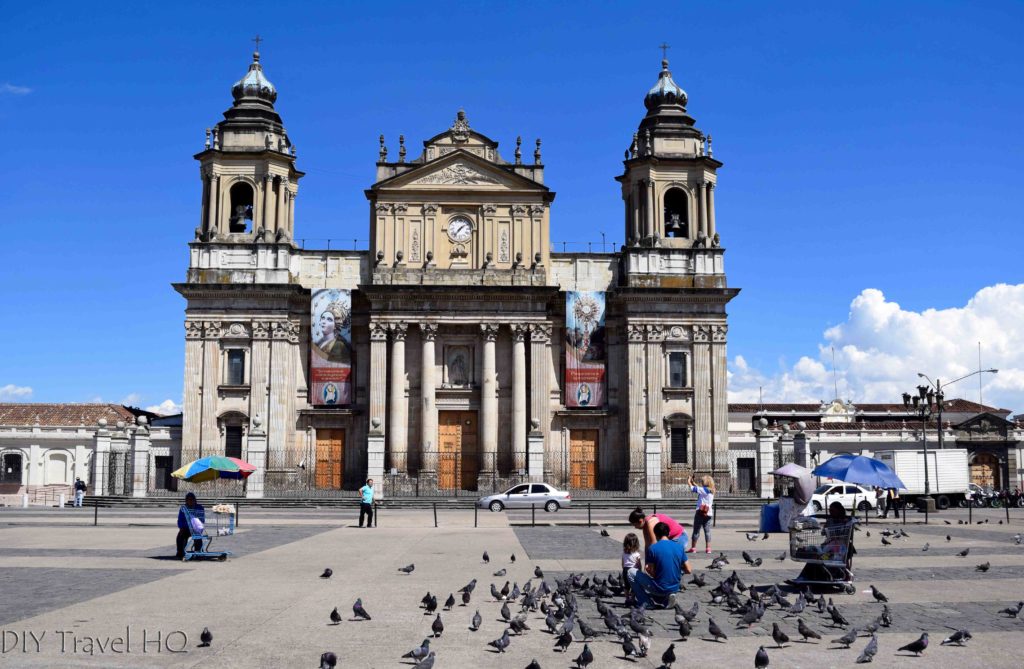 Is Guatemala Safe to Visit?
Safety is the first thing most people consider before traveling to Guatemala.
As of early 2020, the US Government is issuing a Level 2 travel advisory for Guatemala and for travelers to exercise increased caution. The Australian Government advises travelers to exercise a high degree of caution across the country.
You can check the current travel advisories of both governments here and here.
Take the time to learn about some of the local scams and interesting facts about Guatemala so you are ready for your trip.
Of course, you should consult your own government advice as well. Circumstances can change fast, especially during elections.
Like the rest of Central America, Guatemala has a reputation for crime & violence but we didn't have any problems in our 3 months in the country. As always we used a Lonely Planet guide book to help us plan our trip. We're happy to share our experiences here.
Guatemala City has the worst reputation but we also saw more police & security there than in any other city in Central America, which actually made us feel safer.
Nevertheless, always be aware of pickpockets. We recommend wearing a money belt with RFID blocking and traveling with an anti-theft daypack.
Do some research on how to stay safe in Guatemala, use common sense & precaution and you will be ahead of the game.
We recommend purchasing travel insurance before any trip to Guatemala. We've been using World Nomads in our travels through 80+ countries over the past 12 years.
It's the best-value provider we've found in terms of price and coverage and we haven't had any issues when we've had to make (fortunately) minor claims.
For more details check out our World Nomads review here.
Get a quote for travel insurance now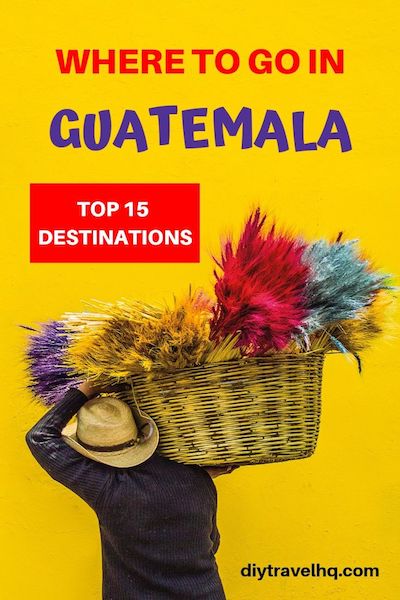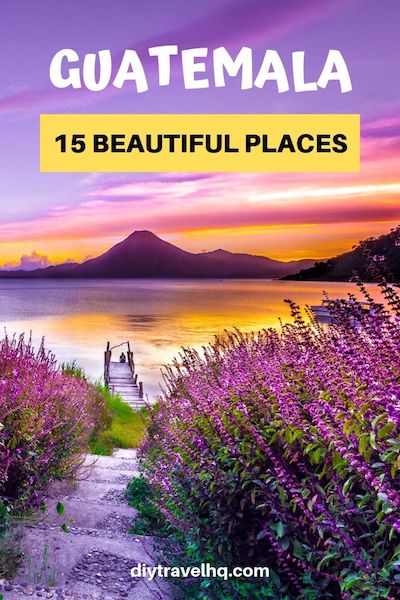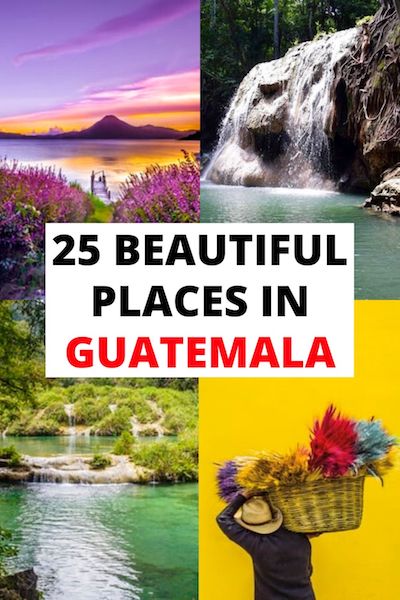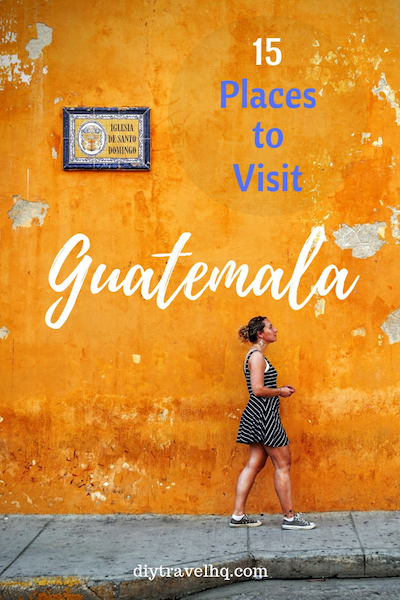 *** The Final Word: Visit amazing Guatemala destinations & experience the heart of the Maya world ***
Have you visited Guatemala?
* This post contains affiliate links, which means that we receive a small commission if you click on a link & purchase something that we have recommended, at no extra cost to you.
Updated in February 2020