Find out why we chose to stay on Gili Air – with prices, photos & info on accommodation, food, drink, transport & diving on this Bali island paradise.
Looking for a vacation from traveling with easy access, amenities galore, and no motorbikes racing past? Then check out Gili Air on the Gili Islands, Indonesia – our favourite over here at DIY Travel HQ.
* Don't forget to purchase travel insurance before any trip to Indonesia. We've been using World Nomads for over 10 years. It's the best-value provider we've found but there are other important things to consider. Check out our post and find out which of our claims were successful or denied.
Gili is a collection of three vehicle-free satellite islands just off shore from Lombok:
The largest and farthest from mainland Lombok is Gili Trawangan and the social hub for the chain
Gili Meno is sandwiched in the middle and is the smallest and calmest island
Closest to Lombok is Gili Air, the "porridge is just right" island
Bali & Lombok Itinerary
Bali or Lombok? Beaches, islands, volcanoes, temples & rice terraces… with so much to see & do, find out the top 5 places to visit in the ultimate Indonesian itinerary!
Read more
Gili Air is the only island with natural springs, and for this reason has the only local inhabitants mingled into the island's fabric.
This being said, hotels and restaurants close to the water may still have salty water so remember to check before agreeing to stay somewhere.
The combination of locals, a more intimate atmosphere while maintaining amenities, and cheaper prices makes Gili Air a winner among the three islands!
We also recommend Lonely Planet's Indonesia Travel Guide
to help you plan your trip.
Things to See & Do on Gili Air
The main reason to come to the Gili Islands is they are a chill diving getaway.
The calm waters, plethora of dive shops, and relatively easy access from Bali makes Gili a popular place to try diving or take a course.
Due to damage from warm currents and cyclones, coral is average for open water divers and starts getting better at 18+ meters.
Check out Learn to Dive on Gili Air for more information on Gili Air dive shops.
For non-divers other activities include walk-in snorkeling, sunbathing, strolling around the island, or sampling food from "the strip".
Many of these activities revolve around Chillout Café. The most popular beach and snorkeling spot can be found out front.
The sandy, gently graded shoreline is a great place to play in the shallows or launch into snorkeling without fear of stepping on coral.
High tide is required at other locations. You can spot several clusters of coral, tropical fish, and mantis shrimp make an occasional appearance.
Tour options: Snorkeling Trip from Lombok
A stroll around the island takes about two hours on foot, and best attempted in the cooler morning. It is possible to rent bicycles with oversized tires meant to tackle deep sand, but everyone still ended up walking alongside the bikes.
On your tour of Gili Air, expect to find several strips of restaurants and accommodation parallel to the sea, sand bars at low tide in the north, cute horse drawn carts with car tires, and an odd field with grazing livestock.
Accomodation on Gili Air
There is a wide range of accommodation options from dive resorts down to locals that slapped together a few bungalows to cash in on the Gili Islands popularity.
Despite a backpacker scene years ago, most accommodation is upgrading to air conditioning and driving the prices up accordingly.
Budget (fan) bungalows tend to average 200,000 IDR / $15.00 with some offering multiple night discounts:
For those staying several days, it is a savvy idea to purchase your own large water container even if you don't drink it all.
Cheaper places tend to have bore water, which contains heavy minerals. This means you cannot rinse waterproof camera cases, or lather well. Signs of bore water include metal faucets that appear rusted with white warts, one of several signs of decay you may come across on the island:
Eating & Drinking on Gili Air
The majority of the action takes place on the southeast coast of Gili Air. The dive shops, accommodation, and restaurants are all located in a short strip. This makes comparison shopping convenient, and allows the opportunity to hop from place to place.
Keep in mind that you are on island time so even the simplest order can take more than 30 minutes to receive, even if you are the only customers.
The best value on the island goes to Chillout Café for their 200 gram fish bbq with two sides at 55,000 IDR / $4.00:
The best place to reconnect with the outside world over drinks/juice is Munchies Cafe as they had the most reliable Wi-Fi.
Getting To & From the Gili Islands
Most visitors to the Gili Islands will be arriving from Bali, and either returning or moving on to Senaru to conquer Mount Rinjani.
Visit Getting to the Gili Islands for detailed information so you can plan your trip.
You can also purchase fast boat tickets here.
Our favourite Bali island is Nusa Lembongan – check out our comparison guide Gili Islands vs Nusa Islands & let us know if you agree.
Did you enjoy reading our guide to Gili Air on a Budget?!
Pin it and help others find it too!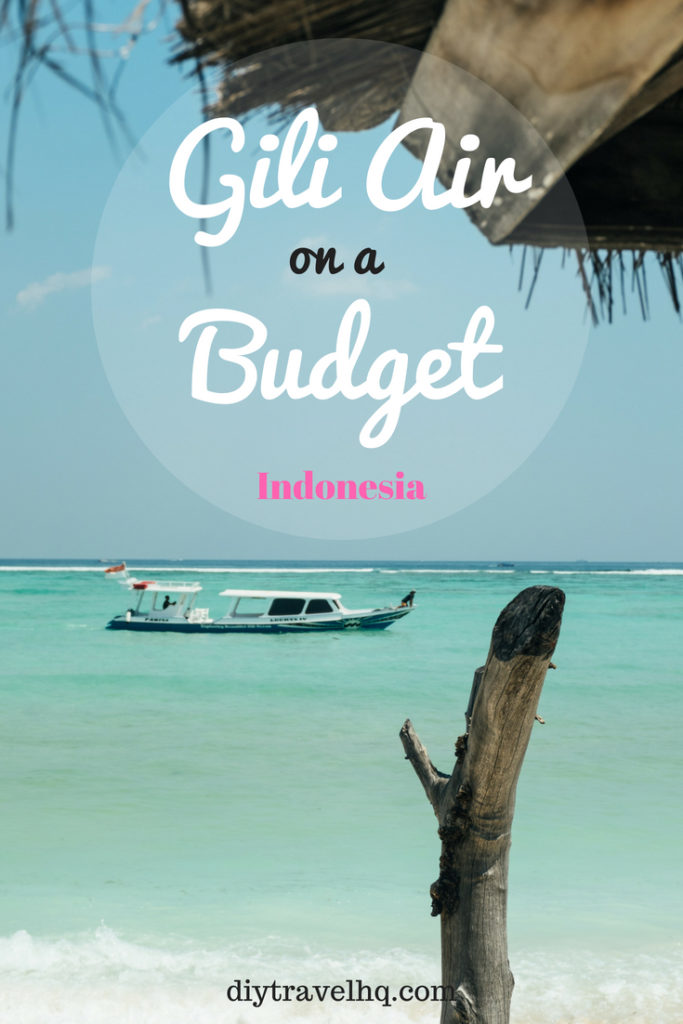 *** The Final Word: Gili Islands are overrated but not a bad place to spend a few days ***
Which Gili Island did you choose to visit & why?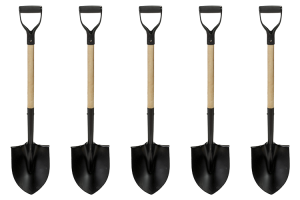 Super easy DIY travel around city centres
Disclaimer: This post contains affiliate links which means that we receive a small commission if you click on a link & purchase something that we've recommended – at no extra cost to you. This helps us to keep our site running so we can continue to provide free content. Thank you for your support!
Visited in September 2015