Travel apps make traveling easier and who doesn't want that when you are out exploring each day? Check out our complete list of the top 20 free backpacking apps for budget travel! 
#1. Maps.me Application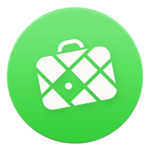 Here at DIY Travel HQ the travel app we use the most is by far Maps.me.
Simply download the country you want a map for, and you have offline navigation by car or walking.
The map app is not as complete as Google for points of interest, but they have the majority of the ones we search for.
The best feature we found was the inclusion of hiking trails so you don't have to book a tour for trekking anymore.
#2. Wikivoyage Application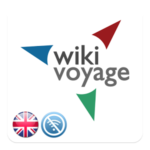 Wikivoyage app is literally an offline travel guide for the world in your pocket.
You download all the content found on the website, which mirrors Wikitravel, and you can search almost anywhere you want to go without the internet.
We find the content especially useful for budget travelers since many contributors list the cheapest accommodation and transportation options besides things to do.
#3. Google Translate Application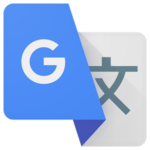 Google Translate app is great for travelers visiting multiple countries that don't speak the same language, or anyone linguistically impaired.
Download a language for offline use.
Translations work best from English, but you can get your point across for other languages.
Type or speak into the app for translations.
#4. XE Currency Application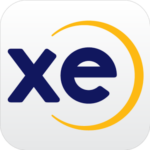 It's important to know how much items are really costing you when you visit a new country.
We find the app XE Currency does the best job with reliable exchange rates, conversion percentages, and historical charts to help determine when to make an exchange.
The only downside is that they limit the number of currencies to 10, but that shouldn't affect most backpackers.
We also like the Exchange Rates app that has no currency limit, and also shows you examples of bills.
#5. SmartNews Application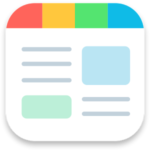 SmartNews is a great app for travelers that have limited internet connectivity, and still want to keep up-to-date with the news.
Customize your selection with news providers and themed channels.
Refresh your news before you leave, and you have enough material to last all day. This is great for long transportation!
#6. TripAdvisor Application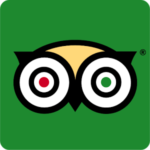 TripAdvisor is great for researching locations, and their app is very intuitive.
You can also download large cities for offline use.
The downside is that users are 'star happy' and rarely give poor ratings.
If there are mixed reviews, or 4 stars or less, then the attraction is probably average at best.
#7. CouchSurfing Application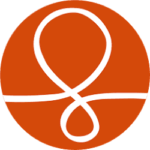 Couchsurfing has a great backpacking app that makes it easy to find hosts, meet-ups, or events.
Even if you don't plan on Couchsurfing, consider using it to meet expats, locals, or other travelers to enrich your stay in a place.
Other notable accommodation apps are AirBnb, Booking.com, or your favorite hostel reservation website.
#8. Dropbox Application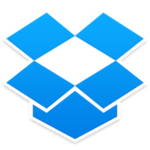 Do you love to take pictures with your phone?
Back them up with the Dropbox app as it runs in the background when connected to Wi-Fi.
Many other apps also connect to Dropbox to back up your data, which makes this the most useful cloud storage app for the phone.
Also consider Google Drive, and Microsoft OneDrive as alternatives. These provide more storage for free, and are great for computers.
9. Skyscanner Application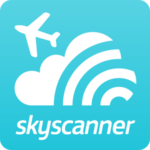 SkyScanner is an awesome backpacking app for finding the best prices on flights to a specific destination or 'everywhere'.
Similar to the online website, refine your search criteria or search by month if your schedule is open.
10. DuoLingo Application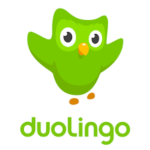 DuoLingo is a perfect backpacking app for getting started to learn a new language.
Simply choose the language you want to learn, and start unlocking new levels.
New lessons require internet, but occasionally a few will be downloaded in advance for offline learning.
If DuoLingo is not for you, don't fear as there are many other ways to learn a new language.
11. Brightest LED Flashlight Application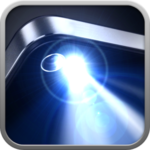 When you are traveling for a long time, there will be villages or remote islands without permanent electricity, and power outages.
You may not have your flashlight or head torch available, but you never leave home without your phone.
The Brightest LED Flashlight app also comes in handy for caves and any other dark areas that require more light.
12. Hotspot Shield Application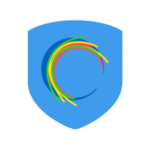 Hotspot Shield is not high on anyone's backpacking apps, but a VPN is very handy.
Not only can you access sites from restricted countries, but you can also protect your sensitive information on unsecure networks.
While traveling, that is probably all of them.
13. Google Keep Application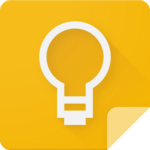 The Google Keep app is perfect for taking notes.
Make a list, and check off each attraction you want to visit each day.
Did you see a souvenir you want to grab later, make a note of it in Keep.
This backpacking app is great for jotting down transportation times, and anything else.
It automatically gets backed-up to your Google account when connected to the internet.
14. Wi-Fi Finder Application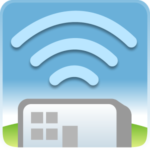 The Wi-Fi Finder app does what you expect.
It finds open Wi-Fi networks for those times when your accommodation does not have any, or you just need to find out quick information.
Consider using Hotspot Shield when you find an open network as these are the least secure.
The database can be downloaded for offline use.
15. Pocket Application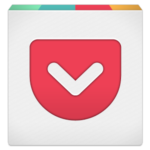 Pocket is the perfect backpacking app for saving online material to read when offline.
If you are traveling to countries with limited, restricted, or expensive Wi-Fi, then save all the handy web pages for reference later.
Your normal web browser can probably perform the same function, but the Pocket app makes it easy to save and view in the future.
16. Prey Anti Theft Application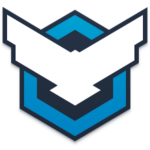 The Prey Anti Theft app helps locates lost or stolen phones.
We hope you will never have to use it, but it gives you remote access to your phone to erase data, take pictures of the thief, or use GPS to find your phone.
Once enabled, it hides in the background so no one knows the app even exists.
Your account allows you to connect three devices, so consider adding your laptop or tablet. You can also try the Avast Anti-Theft app.
17. Overdrive Application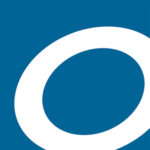 Many people probably don't know this, but you can get eBooks, and audio books for free from your library on the Overdrive app.
The selection varies by library, but there is usually something for everyone.
Reserve popular titles in advance while you read older books.
This requires having a library card before departing home.
18. Travel Expense Application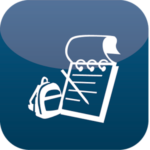 Travel Expense is the best backpacking app for those just starting a long trip, overspending, or anyone that wants to keep track of their finances while traveling.
Choose your currency, category, and include any other notes you want.
Then you can see charts detailing how your money is being spent to make improvements if desired.
19. Travel Money Application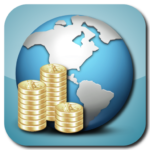 Travel Money is a similar travel expenditure tracking app.
The difference is this backpacking app keeps track of money for groups traveling together.
Simply enter the purchase amount, and how to divide the cost to find out who owes who money.
20. Weather Underground Application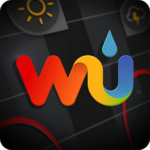 Nothing is more frustrating than unreliable weather forecasts when you are trying to plan your week.
We found the backpacking app Weather Underground to offer the most reliable weather predictions, and user friendly interface.
Honorable Mention: Wikicamps (Australia and New Zealand) Applications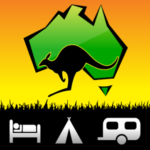 For backpackers living out of a vehicle or hitchhiking, the Wikicamps app is great for finding free or cheap places to stay for the night, showers, and other necessities while on the road.
Other countries are still pending user input, but I can't recommend these backpacking apps more highly for Australia and New Zealand.
Filter your requirements and find the perfect place to camp for the night.
You will make back the app fee the first night, and is the only app we have ever purchased.
Content is also downloadable for offline use.
Top 20 Free Backpacking Apps for Budget Travel
We hope you have found at least one new backpacking app to help you on your travels.
Let's put technology to work for us, and not the other way around!
Did you enjoy reading about the Top 20 Free Backpacking Apps for Budget Travel?!
Pin it, and help others find it too!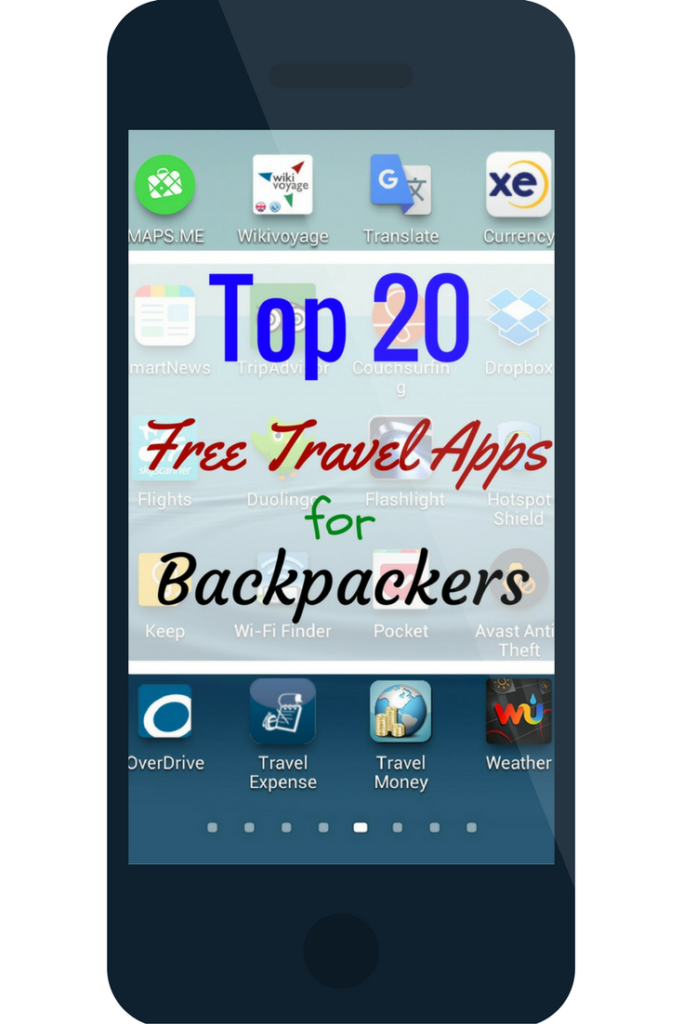 ***The Final Word – There are many backpacking apps to choose from, but we selected the 20 best travel apps that we use regularly
***
What travel apps did we forget to mention, or don't know about yet?