It's easy to visit Parque Nacional El Imposible in El Salvador without a tour – find out the top 3 hiking trails & how to camp inside the national park for free!

Parque Nacional El Imposible
Here at DIY Travel HQ  we visited the main section of Parque Nacional El Imposible which is located in San Benito and administered by SalvaNatura.
The visitor center has a small display on local wildlife and land features of El Imposible in the Mixtepe museum.
There is also a topographic map hanging on the outside showing you the possible trails.
You can climb the lookout tower nearby for a quick glimpse of what you can see from Cerro Leon if you are unsure what trails you want to hike.
The other section of Parque Nacional El Imposible can be reached from Tacuba.
The most popular hike by Imposible Tours is known as the 7 Waterfalls, where you either rappel or plunge into the pools below.
This is a great option if you are exploring Ruta de las Flores already and want a unique hiking experience.
Unfortunately, they don't answer emails or phone calls so you have to go to Tacuba to arrange the tour the day before.
This means spending two nights in Tacuba.
* Don't forget to purchase travel insurance before any trip to El Salvador. We've been using World Nomads for over 10 years – it's the best-value provider we've found but there are important things to consider. Check out our post & find out which of our claims were successful or denied.
When to Visit Parque Nacional El Imposible
The best time to visit Parque Nacional El Imposible is during the week when it is quieter.
The weekends see 150-200 visitors, predominantly locals from El Salvador, and takes away the park's remote atmosphere.
The best months are during the dry season from October to February, but always check the weather first.
Whatever the time weather, hiking in Parque Nacional El Imposibleis one of the best things to do in El Salvador.
Parque Nacional El Imposible Hiking Trails
The San Benito entrance to Parque Nacional El Imposible has three main trails you can hike.
They are Cerro Leon, Los Enganches, and Piedra Sellada.
None of them are marked on Maps.me so you will have to either trust your ability, or hire a guide at the visitor center that work on tips.
We also recommend Lonely Planet's Central America on a Shoestring
to help you plan your trip.
#1. Cerro Leon Hiking Trail (8 km)
The longest hiking trail in the San Benito portion of Parque Nacional El Imposible is Cerro Leon, which is one of the highest peaks in the national park (1,113 meters).
From the top you can get excellent views of the surrounding valleys and mountain ridges, volcanoes in Guatemala on a clear day, and the Pacific Ocean.
To start your hike, venture down to the police station at the park entrance, and take the trail marked Rio Ixcanal on the west side.
The well-trodden trail travels down numerous switchbacks until you reach the Ixcanal River, that appears little more than a stream near its origin.
Consider refilling your LifeStraw Go Water Filter Bottle
here since there aren't many opportunities until you reach Piedra Sellada or Los Enganches.
This is the only portion that we made a mistake.
Near the bottom of the trail there is a sign that states Ixcanal is 600 meters away, and points down the river.
This is actually in reference to the switchbacks to the top.
For some reason, SalvaNatura doesn't list all the trail names that overlap, but only the shortest version.
Simply go to the right of the large rock and follow that path up, and don't track the river south.
The trail is then well marked again as you regain the elevation you lost by descending down the valley.
Only once did we hear a larger animal scatter off, but we never saw anything other than birds.
Follow the path until you come to an intersection, and turn left to reach the Cerro Leon summit.
The top is marked by an antenna, and wonderful views of the surrounding park and beyond.
Since this a loop trail, return until you reach the intersection and turn left.
This portion of the trail takes you along the ridge between Ixcanal and Guyapa Rivers.
When you reach a T-intersection, turn left to Mirador El Mulo where you get a different perspective of Parque Nacional El Imposible.
From here, you can return the 50 meters to the intersection and keep going straight until you return to the main road and the visitor center.
Otherwise, you can continue past the lookout to reach Los Enganches or Piedra Sellada.
#2. Piedra Sellada (8 km)
Piedra Sellada is the better of the remaining two hikes as it combines abstract boulders with Mayan etchings and a swimming hole.
To get here, follow the main road from the visitor center and veer off onto the Mirador El Mulo hiking trail.
You will know you have arrived by the stadium seating present.
Follow the hiking trail until you reach a T-intersection, and turn left.
The first point of reference is the Mirador Madre Cacao offering more views over the valley.
Follow the switchbacks down the valley wall, until you reach a 'Y' in the road.
Piedra Sellada goes left, while Los Engranches goes right.
After veering left, the hiking trail goes up and down until you reach a massive split stone at the end.
You can find Mayan characters etched on the rock if you circle around the boulder to the left.
Just short of the boulders is a pleasant swimming spot with a few small waterfalls, and another giant boulder overlooking the river.
You are less likely to see park visitors here since this is slightly farther than Los Enganches.
From here you can both return the same way and bypass Mirador El Mulo by going straight at the intersection after Mirador Madre Cacao, or head to Los Enganches for more swimming and possible wildlife spotting.
Los Enganches is little more than a swimming spot, but reputedly has common sightings of agoutis and coatis.
If you have to skip one hiking trail, then this is the one.
Despite hiking the other two trails first, this was also the only place we saw anyone else in the park.
There was a school trip that decided to see nature in their own country.
The odd thing was that these students knew they would be visiting a swimming hole, and still wore their normal clothes.
For most, this meant jeans and a t-shirt. I would expect they would at least wear shorts to swim in even if they didn't want to show a lot of skin.
To return to the visitor center, retrace your steps back to Mirador Madre Cacao and continue straight at the intersection.
Where to Stay in Parque Nacional El Imposible
Just like food, accommodation has limited options as well.
You can stay at Hostal El Imposible ($30) outside the park, or camp for free within Parque Nacional El Imposible.
We chose the latter, and thought the campsites were adequate.
Campsites 1 & 2 both have toilets (#1 is currently under construction), raised and covered pavilions, and a wood fueled grill.
We camped with just a tent, but a sleeping pad and/or sleeping bag would be ideal.
It got chilly in the middle of the night, but we were generally fine once we put on warm clothes.
The wood planks are not comfortable to sleep straight on, but manageable for 1 or 2 nights.
They are surprisingly better to lay down on than sit.
We saw a few tents stored at the visitor center so you may be able to rent one during your stay.
Consider emailing SalvaNatura for availability and rates.
Don't forget to pack toilet paper since the park bathrooms sometimes run out.
Make sure you also have a flashlight or headlamp as it gets dark at 6 pm and stays that way until 5:30 am.
We recommend the Black Diamond Headlamp
 for reliability, brightness, and longevity.
Parque Nacional El Imposible Safety
For the most part, we felt safe at Parque Nacional El Imposible.
There are park rangers working at the visitor center and staff maintaining the grounds and trails besides a police station at the entrance.
The location is also very remote with limited public transportation so not opportune for a casual bandito.
For better or worse, we didn't see anyone on the trails outside of the students at Los Enganches.
If you are camping, remember to store your valuables and personal items at the visitor center when you go hiking during the day.
There is someone around 24 hours, but they may be resting in a separate building at night.
What to Eat in Parque Nacional El Imposible
You need to bring everything you plan on eating and drinking while at Parque Nacional El Imposible.
There may be some stalls open around the entrance, but they sell mostly snacks and only during busy times.
This includes weekends and during school field trips.
Another option may be to venture into San Miguelito to find a comedor or pupuseria, but we are unsure of the options.
For our two days at Parque Nacional El Imposible we budgeted the following items:
2 bananas/person each breakfast
2 loafs of bread = 18 sandwiches or 9 meals (lunch and dinner for 2 people)
4 cans of tuna fish @ 1/two sandwiches
PB&J for remainder of sandwiches
Cookies for snacks
Unfiltered water is available at the toilets. You will either need LifeStraw, or tablets to purify the water.
How to Get To & From Parque Nacional El Imposible
Getting to & from Parque Nacional El Imposible is more challenging than the hikes themselves.
Guidebooks mention that buses depart Cara Sucia ($1) at 11 am and 2 pm.
However, we caught one just after noon across from the Dispensa Familiar where a group of locals were congregating.
We aren't sure what other times they run, but are apparently very limited.
Keep an eye out for a blue bus to San Miguelito.
Return buses depart just shy of Parque Nacional El Imposible entrance at 5:30 am, but left at 6 am in actuality.
Don't be late, because the other confirmed departure time is 1:30 pm.
Instead of going to Cara Sucia, you can also wait at the intersection CA-2 and Rio Aguachapio since this is the road the bus takes to San Miguelito.
In order to reach either Cara Sucia or the intersection, take bus #259 that travels between La Hachadura and Sonsonate ($0.90).
It is $0.80 from the intersection to Sonsonate.
Know Before You Go
Parque Nacional El Imposible Entrance Fees: $6
Accomodation: Camping (free) or Hostal El Imposible ($30)
Food and Drinks: Bring everything you will need
Transportation: Bus #259 ($0.90 max) will either get you to Cara Sucia or the intersection where you take the San Miguelito bus ($1).
Did you enjoy reading Parque Nacional El Imposible Hiking & Camping in El Salvador?
Pin it and help others find it too!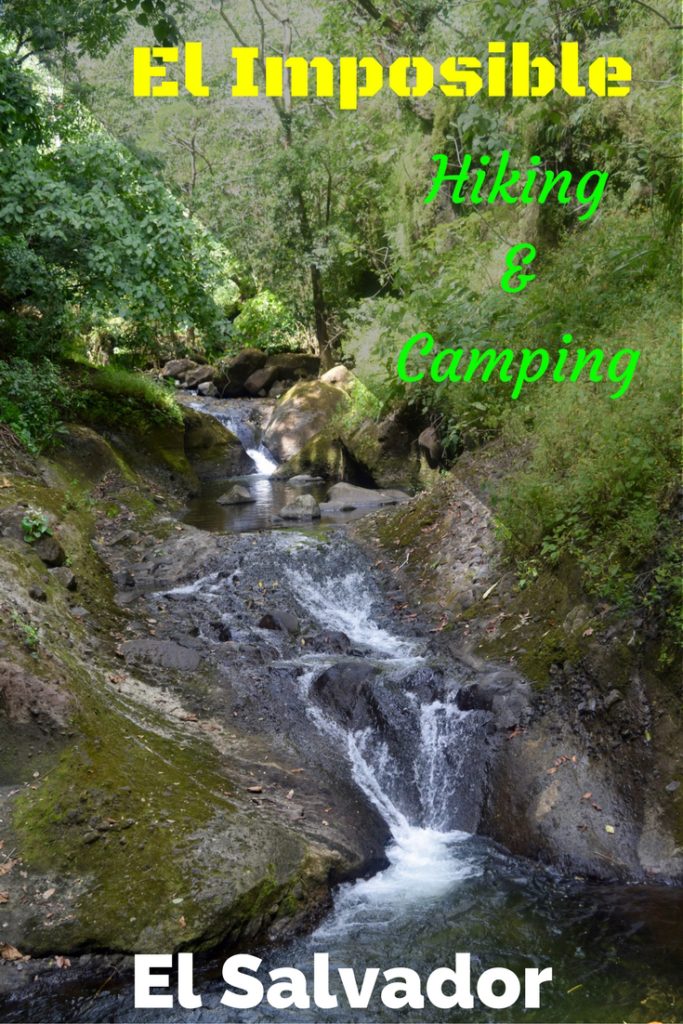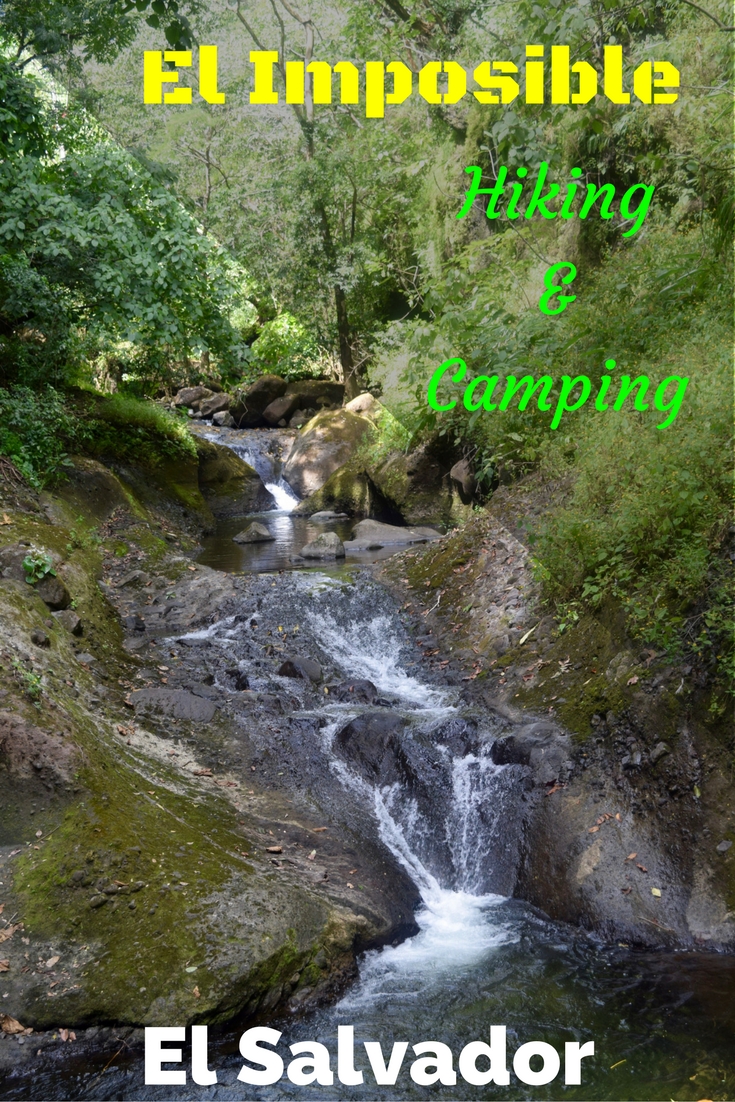 ***The Final Word – Parque Nacional El Imposible can be a cheap way to experience nature in El Salvador, but the scenery is not unique to the country.***
What natural setting interests you most in El Salvador?
[put_wpgm id=186]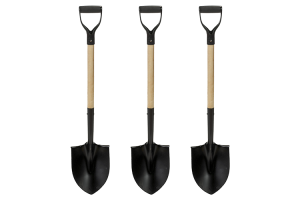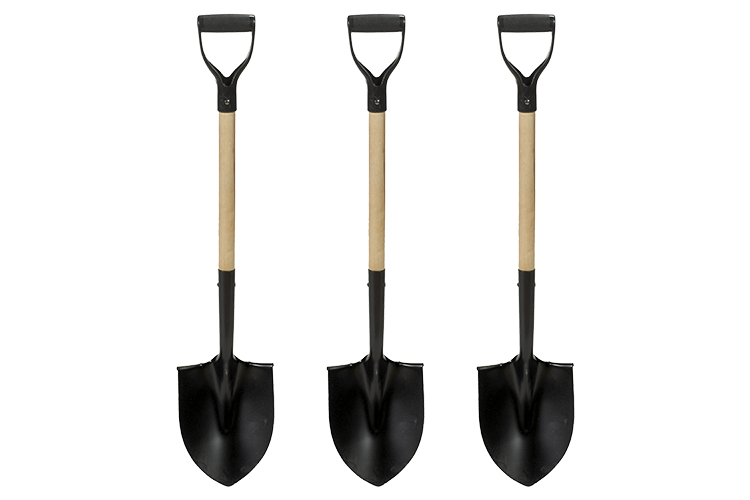 Accessible DIY travel to more distant locations via multiple connections or longer forms of local transport
* This post contains affiliate links, which means that we receive a small commission if you click on a link & purchase something that we have recommended – at no extra cost to you. This helps us to keep our site running so we can continue to provide free content. Thank you for your support!
Visited in October 2016