Enjoy the pleasant tropical atmosphere in the dusty Wild West streets of Southern Myanmar – find out where to stay and what to see & do in our Dawei Travel Guide!
Dawei Travel Guide: Cowboy Town of the Tropics
With its rusty tractors and dusty streets, musty markets and lusty temperament, Dawei has something of a Wild West feel – very different from the ramshackle border town of Kawthaung.
In this Orient adaptation, the pace the motorcyclists are the cowboys, the bikes their horses, "howdy" is "min-gala-ba".
Capital of the Tanintharyi region, Dawei produces rubber, teakwood and dried fish, along with cashew and betel nuts, and a variety of tropical fruits such as pineapples, mangoes, mangosteens and durian.
Already possessing a historically important port base, its recent connection to the rest of Myanmar by road and rail strengthens its position as a strategic trading post – and a tourism destination.
Here at DIY Travel HQ Dawei made our list of the top 12 places to visit in Myanmar. Dawei is reachable from Yangon on a 12.5 hour bus ride.
A sleepy, tropical town, Dawei maintains an extreme monsoon climate in one of the world's wettest lowland tropical regions.
Surrounded by rice plantations to the north and west, and jungle patches in the east, it's a largely verdant town with old wooden houses, thatch-roof bungalows and colonial-era brick mansions set amongst lanky sugar and coco palms, and banana and other fruit trees.
Dawei Travel Guide: Things to See & Do
The pinnacle of this exceptional setting is showcased at Theinwa Kyaung.
The glimmering stupas and green and gold rooftops of the Buddhist monastery are juxtaposed with swaying palms against a backdrop of sunny blue skies and white clouds.
The other main attraction in the region is a 74m Reclining Buddha, 4km from the town centre, which I didn't visit.
Further out are the black beaches of Maungmagan which make a cool half-day trip from Dawei.
Away from the temple complex and charming village surroundings of pagodas, palms and agreeable architecture, Dawei transforms into more of an ordinary town of commerce and convergence, yet remaining slow and easy.
Dawei Travel Guide: Accommodation
Dream Emperor Guesthouse and Garden Hotel are the two budget options in town. Shwe Moung Than
is a new contender, with rooms for apparently around $15.
In a higher bracket, Diamond Crown Hotel is next to Dream Emperor and Hotel Zalar is one street behind.
There are quite a few lodgings around town but they may only accept local guests.
Single bed w/ fan & ensuite: 10,000 kyat / $10.00 (in 2014)
Double bed w/ air-con & ensuite: 20,000 kyat / $20.00
Rooms have wifi, cable tv with English channels and hot water. The staff are very kind.
The cheapest fan rooms are 13,000-18,000 kyat / $13.00-18.00
Double bed w/ air-con & ensuite: 38,000-43,000 kyat / $38.00-43.00
Did you enjoy reading Dawei Travel Guide: Attractions & Accommodation?
Pin it and help others find it too!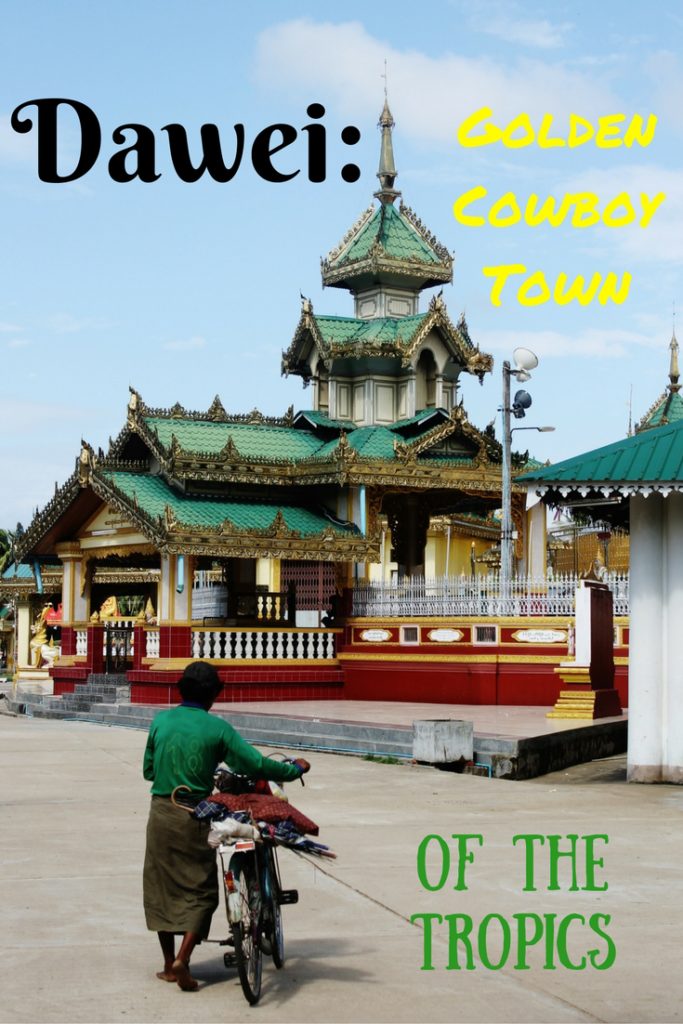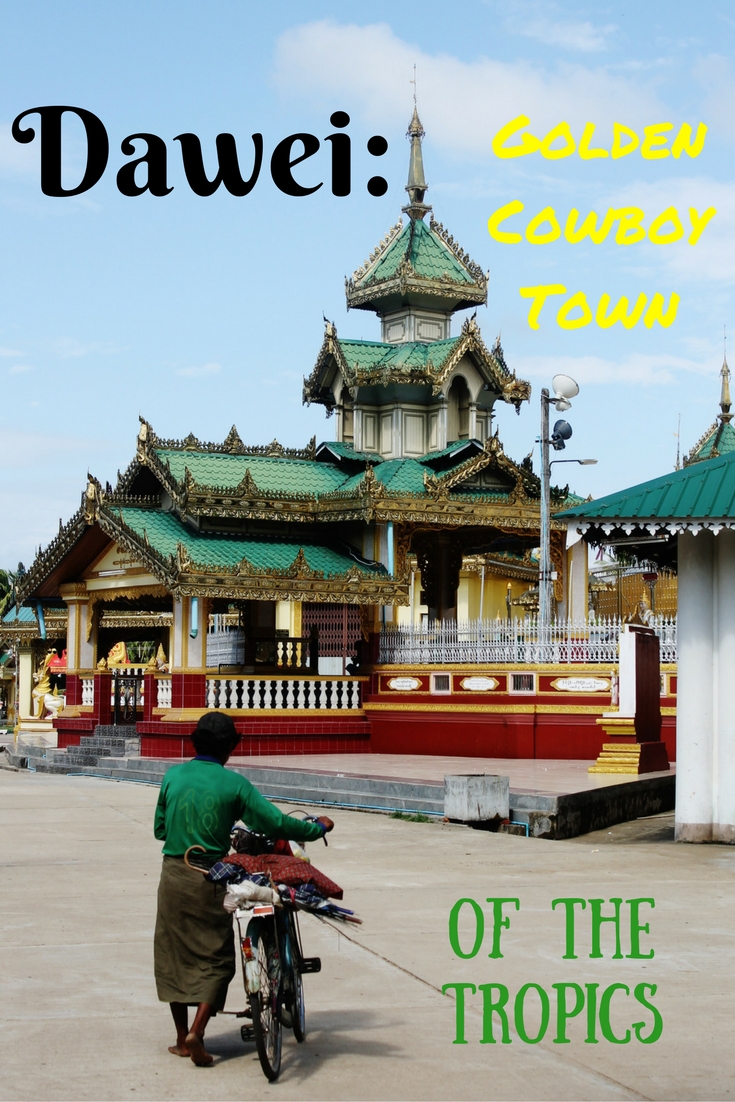 *** The Final Word – If you're coming from Kawthaung or exploring Southern Myanmar, Dawei is a great base! ***
Have you traveled around Dawei or Southern Myanmar?
Visited in May 2014