Traveling to Big and Little Corn Islands in Nicaragua without flying is time consuming & unpredictable. Find out how to get to Corn Island and see if you've got what it takes…
We did indeed travel to the Corn Island by bus and ferry… and we would probably do it again since it's still half the cost. However you really need to think twice as it is not only inconvenient, but very rough on your mind & body too.
You may want to consider flying with La Costena airlines as the best way to get to Little Corn Island.
How to Get From Ometepe to Little Corn Island
We travelled from Managua to Little Corn Island without flying but it is also possible to get there from Ometepe (if the lake water is deep enough):
Overnight Monday ferry from Altagracia (Ometepe) to San Carlos
8:00 am bus to El Rama
Boat from El Rama to Bluefields
Ferry from Bluefields to Big Corn Island (+ Little Corn Island)
Even if the overnight Monday ferry is running, keep in mind there is only one bus a day.
* Therefore, if the boat is late you miss the once a week ferry from Bluefields to the Corn Islands. Definitely keep this in mind when deciding on how to get to Little Corn Island.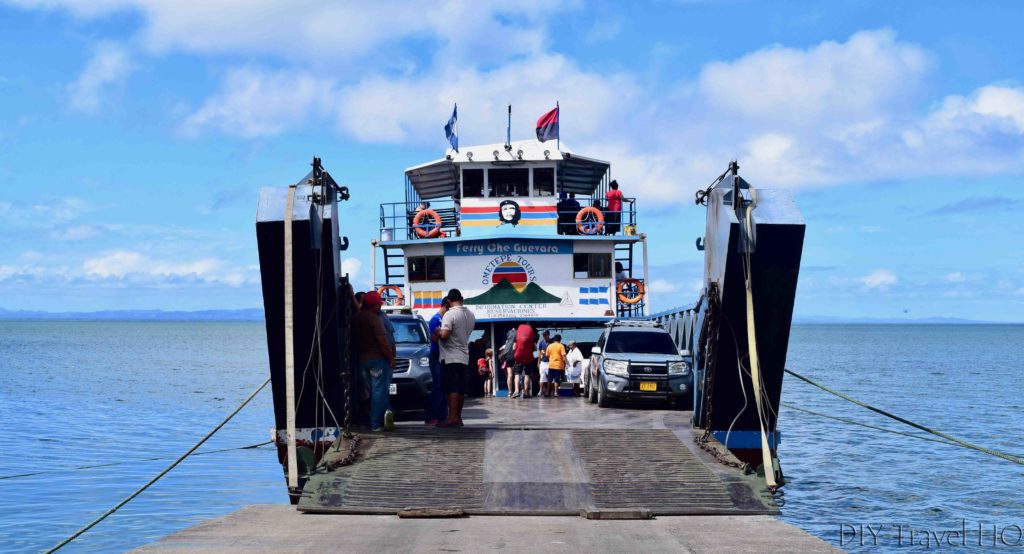 How to Get From Managua to Little Corn Island
The most popular route to get to Little Corn Island without flying is:
Bus from Managua to El Rama

Boat from El Rama to Bluefields

Ferry from Bluefields to Big Corn Island (+ Little Corn Island)
The most important thing to consider is the ferry from Bluefields to Big Corn Island only departs Wednesday at 9:00 am and returns Thursday at 9:00 am.
This means you are spending a week on the Corn Islands or finding a cargo ship back that can be unpredictable.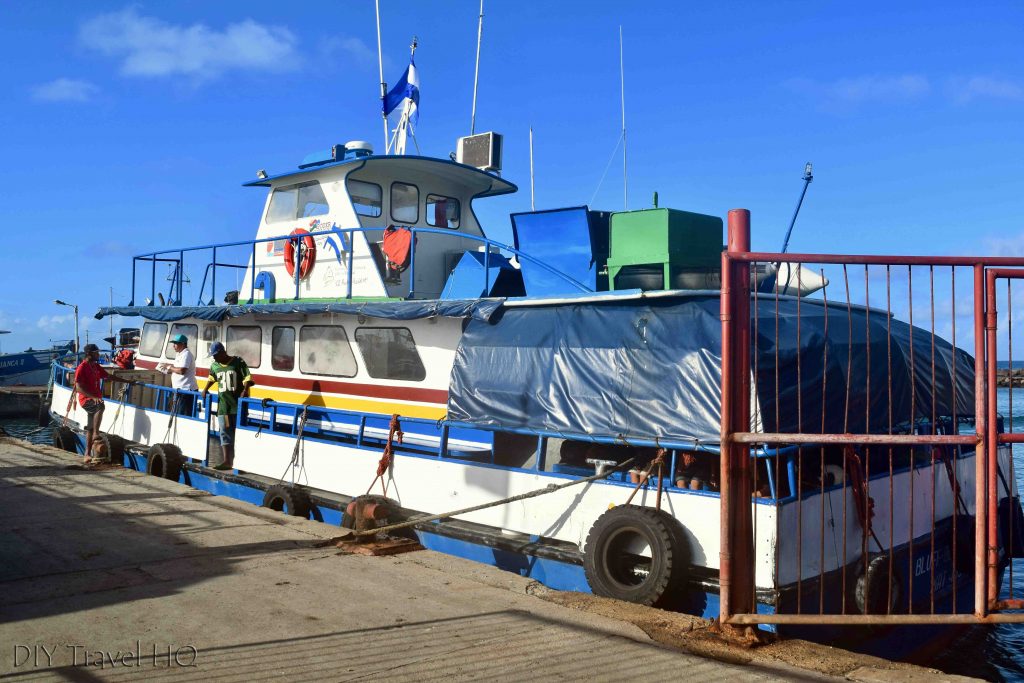 1. Managua to El Rama
There are two terminals in Managua that service El Rama:
Costa Atlantica Terminal near Mercado Ivan Montenegro – buses to El Rama leave at 6:00 am & 9:00 pm. C$160, 6 hours
Mercado Mayoreo – chicken buses to El Rama for C$140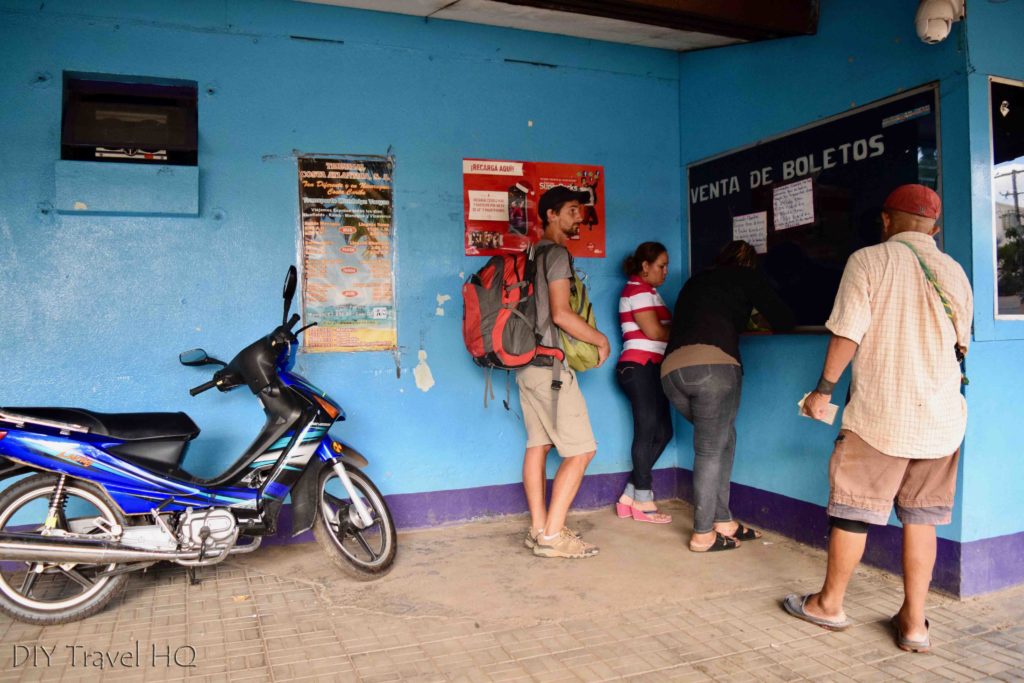 We recommend departing from the Costa Atlantica Terminal option as their refurbished, individual seat express chicken buses buses are more reliable & comfortable.
When you purchase your ticket, you can buy the panga (boat ride) ticket from El Rama to Bluefields at the same time.
We aren't sure if this is regular, but they added more buses if there was enough interest early on for a total of 4 when we left.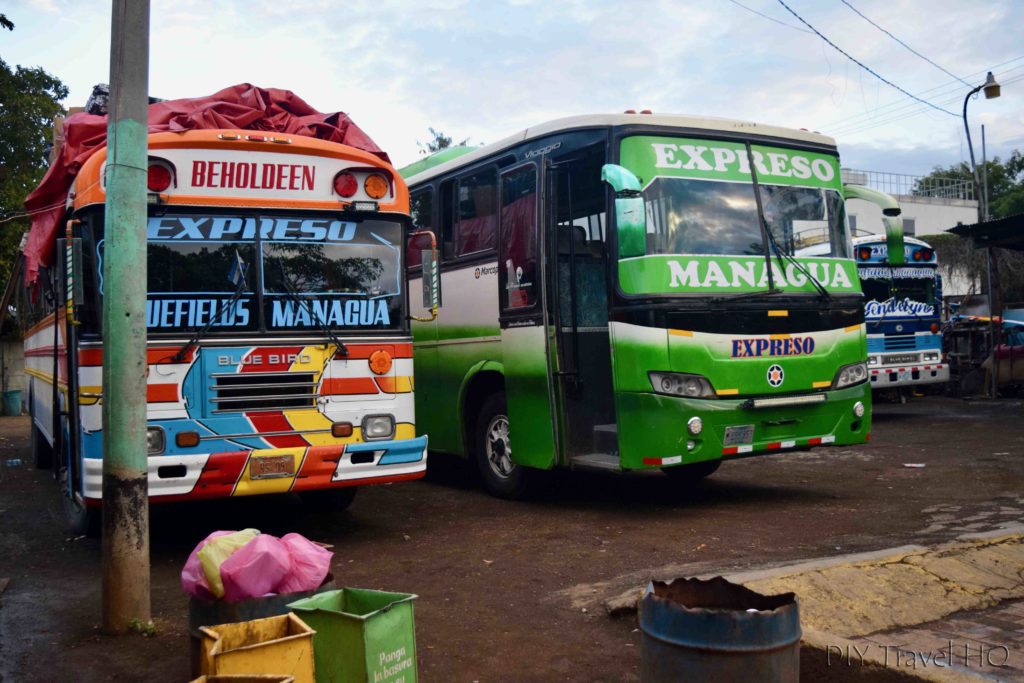 2. El Rama to Bluefields
The only way to get to Bluefields from El Rama is by panga (speed canoe).
The cost is C$250 plus a C$5 port fee.
If you didn't buy your panga ticket in advance in Managua, you can buy it at the El Rama bus terminal. If you did buy it, you'll still need to join the queue to get a number for the panga.
The earlier you get in line, the faster you get a departing boat.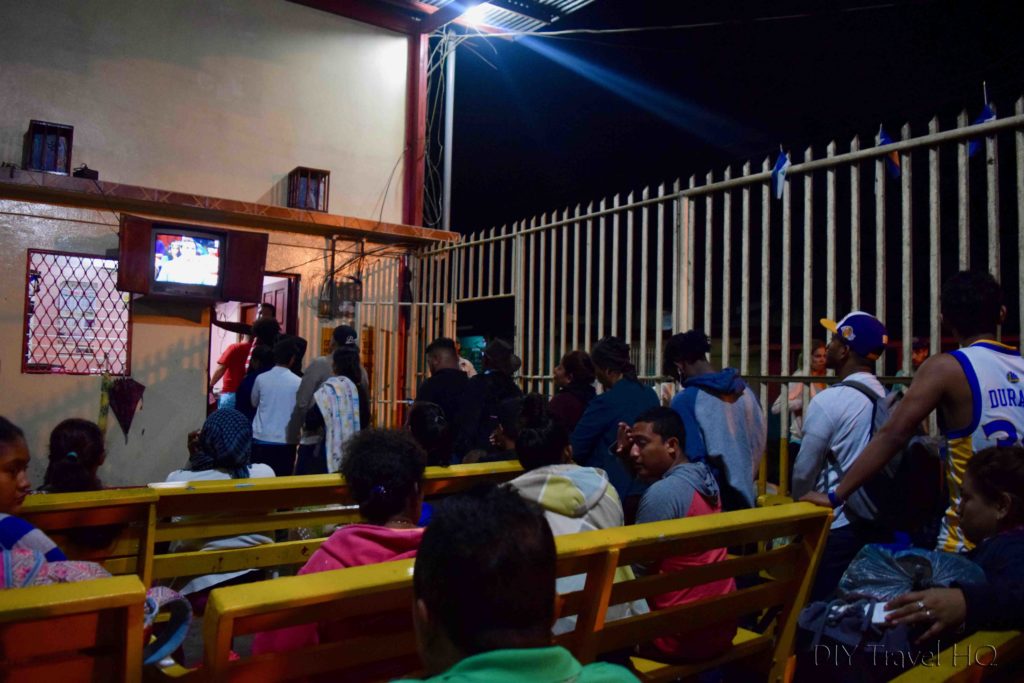 Get off the bus & get in line if you want one of the first pangas departing El Rama. This is crucial if you are trying to do a continuous stretch from Tuesday night & trying to catch the Wednesday morning ferry to Little Corn Island.
Otherwise, it just means you have to wait longer after arriving at 3:00 am & waiting until sunrise (~6:00 am) to depart.
The boat takes approximately 2 hours & you can sit/sleep at the bus terminal.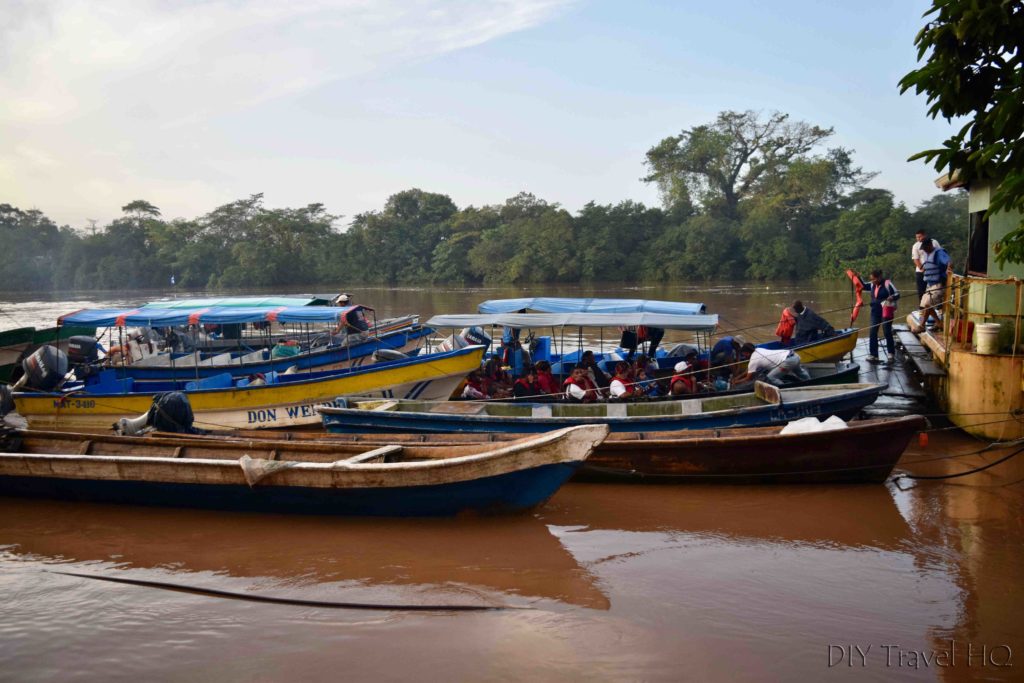 3. Bluefields to Little Corn Island
Technically, there are four ways to get from Bluefields to Little Corn Island:
Rio Escondido ferry – leaves Wednesday morning at 9:00 am & returns Thursday at 9:00 am
Ferry from El Bluff – C$50 panga ride from Bluefield to El Bluff
Captain D – beds on a cargo ship from El Rama (unreliable)
Cargo ship – negotiating a ride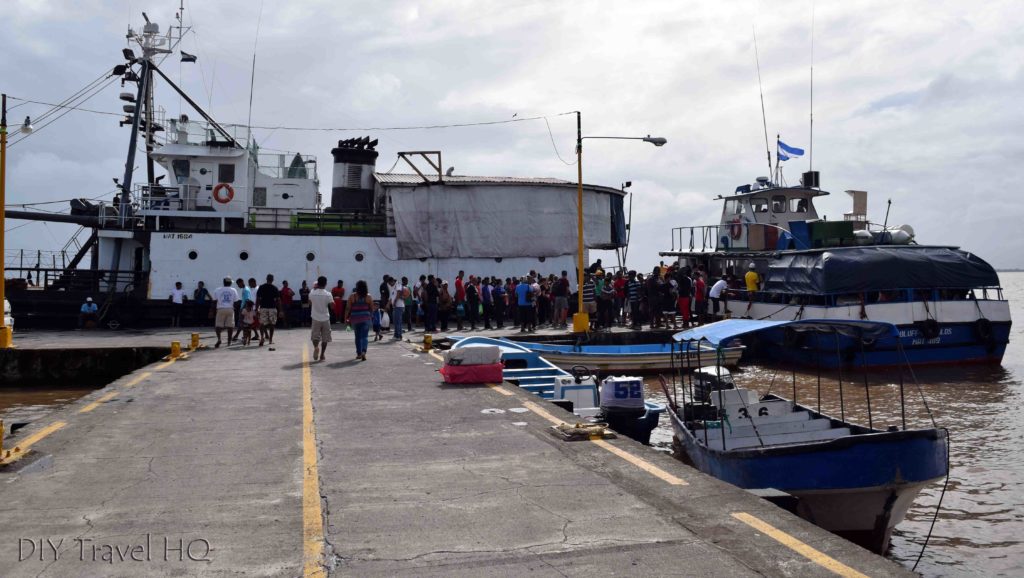 Rio Escondido Ferry: Bluefields to Little Corn Island
Assuming you want a semi-reliable option, the Rio Escondido ferry remains your best bet for how to get to Little Corn Island.
There were conflicting stories about departure the day before, but it did in fact leave the next morning on Wednesday.
They do not sell tickets in advance, so it is best to begin lining up at the office near the port entrance at 7 am. The line progresses verrrrrrry slowly with each local buying multiple tickets.
The cost is C$255 & takes 6.5 rough hours. Simply hand over your passport & money to purchase your ticket and processing.
The boat did not leave until 10:00 am so anyone doing the bus-boat combination Tuesday night should still be able to buy a ticket.
Always be aware of pickpockets. We recommend wearing a money belt with RFID blocking & traveling with an anti-theft daypack.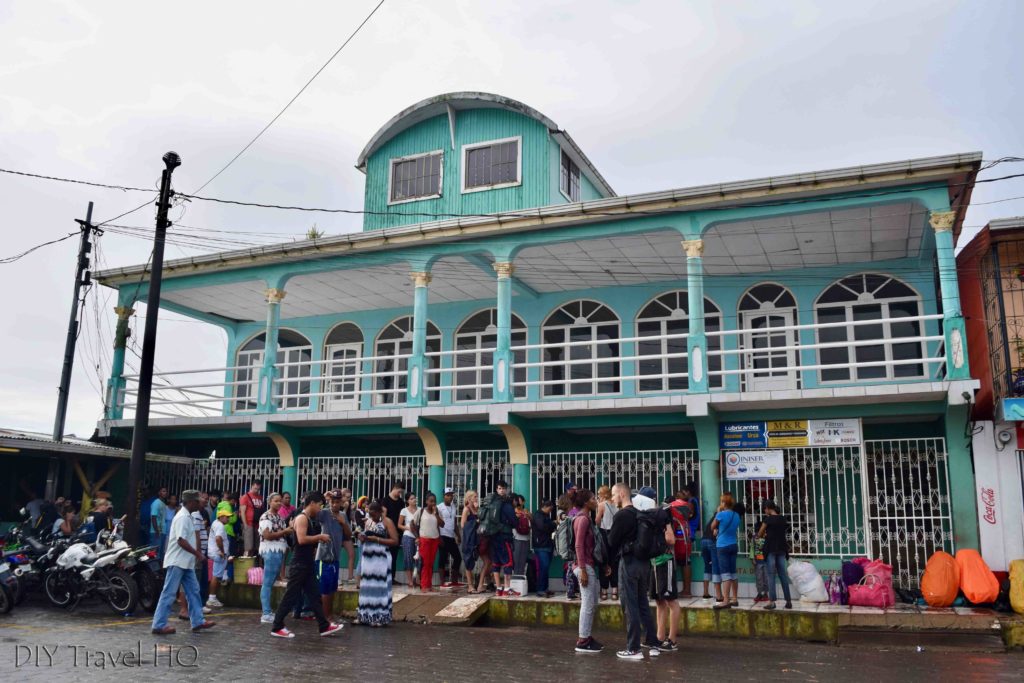 Getting a Seat on the Rio Escondido ferry
You have very few comfortable options for seating on the Rio Escondido ferry:
Air-conditioned seats inside the ferry
Few seats (outside but under cover) near the luggage at the back on the ferry
Seats along the sides of the ferry
Top deck of the ferry
The seas were very rough the day we went & you really want to be inside even if you are sitting on the ground.
Many people got drenched just as we were entering the open ocean. Others were severely sunburned on the return.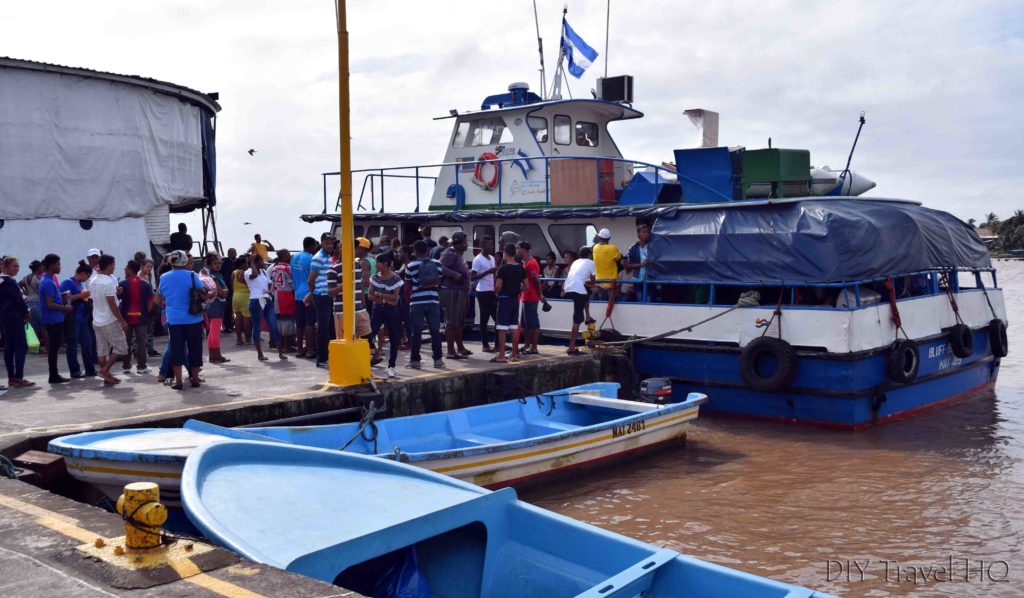 Tips for Getting a Seat
First priority inside the air conditioned compartment goes to parents with young children.
Assuming you don't have little ones, here is Rio Escondido's boarding procedures so you can choose your own strategy…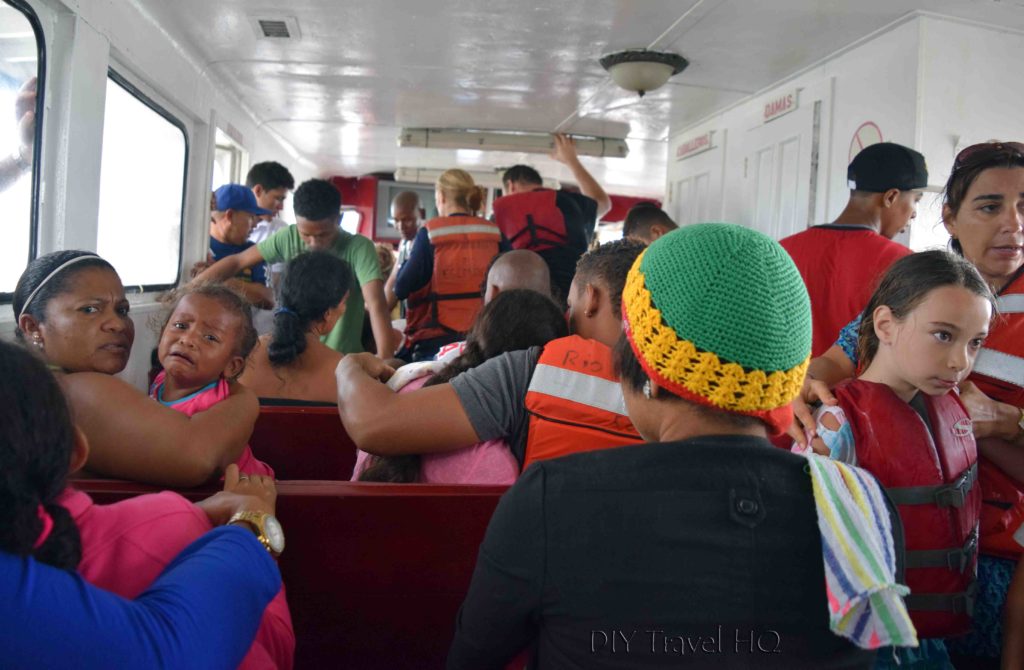 1. Save your seat in advance
The locals tend to arrive early & place something without value on each seat they want saved. You can try this method & hope they honor the system, or maximize your chances by gaming their procedures.
Around the departure time, almost everyone is escorted off the boat so that tickets can be checked.
The first on at that point is sure to receive the seats they already saved. Simply wait by the boat's side entrance around the departure time for the best placement.
Sheena also was allowed to stay on the Rio Escondido both times by just providing the ticket when the conductor went around after evacuating most people.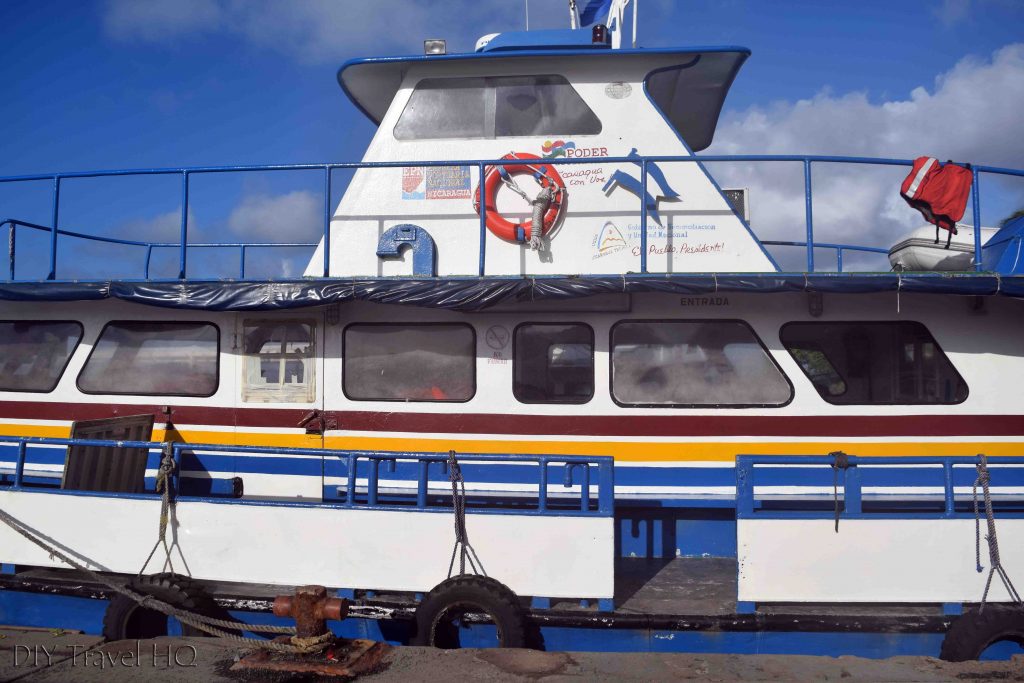 2. Take over the life vest seating
When boarding make sure to grab a life vest as you never know with these boats.
If you are slightly late getting on the boat or your saved seat is taken, see if the spot previously occupying the life vests is now open.
Your next best option may be sitting on the ground in the front.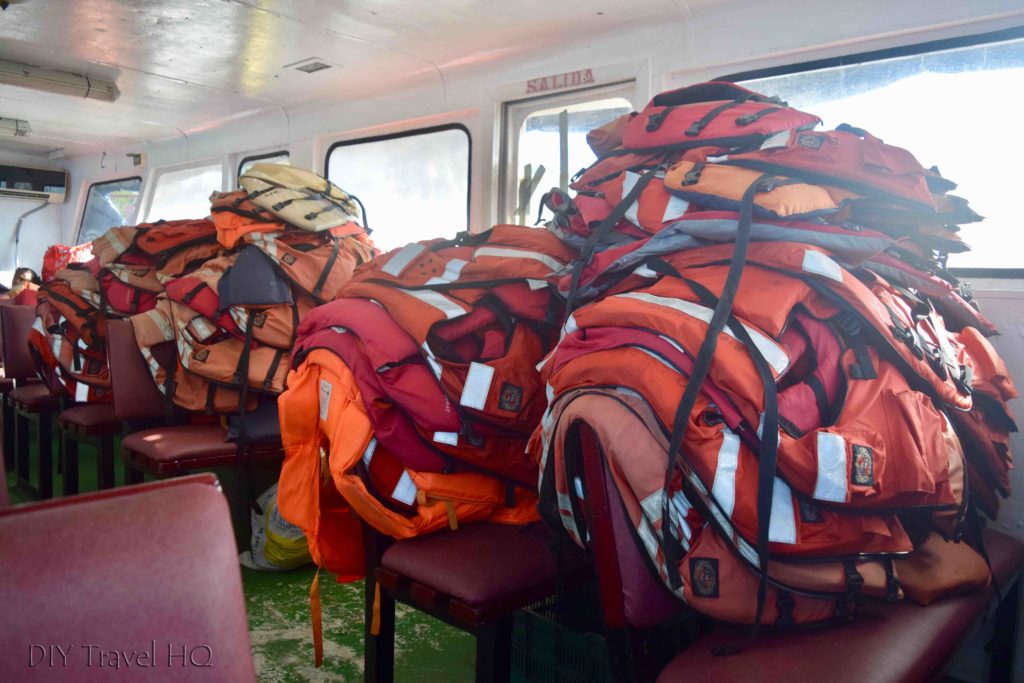 3. Sit with the luggage
When you first board, you are instructed to put your big bag at the back of the boat. We recently upgraded to anti-theft backpacks for added security while backpacking.
Another option is moving luggage off the seats in the rear & claiming them for your own. The area is covered so you will be out of the sun.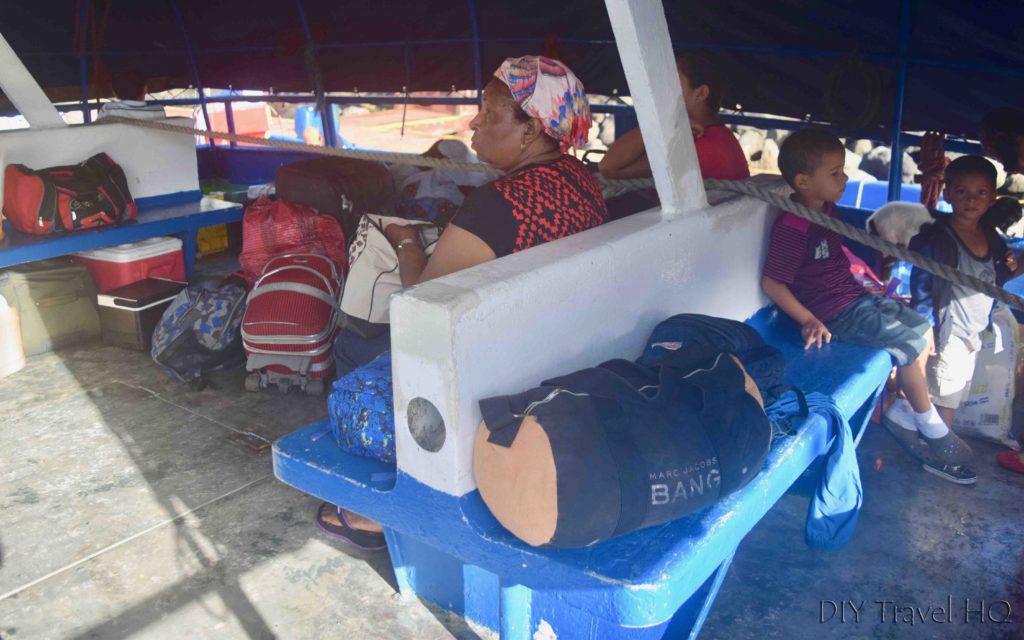 Rio Escondido Ferry Experience: What to Expect
It was awful! I mean really awful! It is a very painful 6.5 hours & not a pleasant experience with rough seas even with anti-nausea sea-bands.
Getting to Little Corn Island by ferry is not for the faint-hearted!
Probably half the boat was puking, including me. Sheena just happens to be tougher in this regard. Either way, the smell combined with the sounds is not fun.
The boat is not that comfortable to begin with, but it was made even worse with people sprawled out on seats & the floor trying to get comfortable.
They give you bags to puke into, but anything on the ground is covered with slime by the time you arrive at Big Corn Island!
1. Big Corn Island to Little Corn Island Ferry
For most people, the final destination on the Corn Islands is Little Corn Island. Pangas run at 10:00 am & 4:30 pm, returning at 6:30 am and 1:30 pm from Little Corn Island.
During rough weather they are not permitted to run & the only option is the once a day cargo boat. It was scheduled to leave at 4:30 pm, but left at 5 pm, and took 1.5 hours.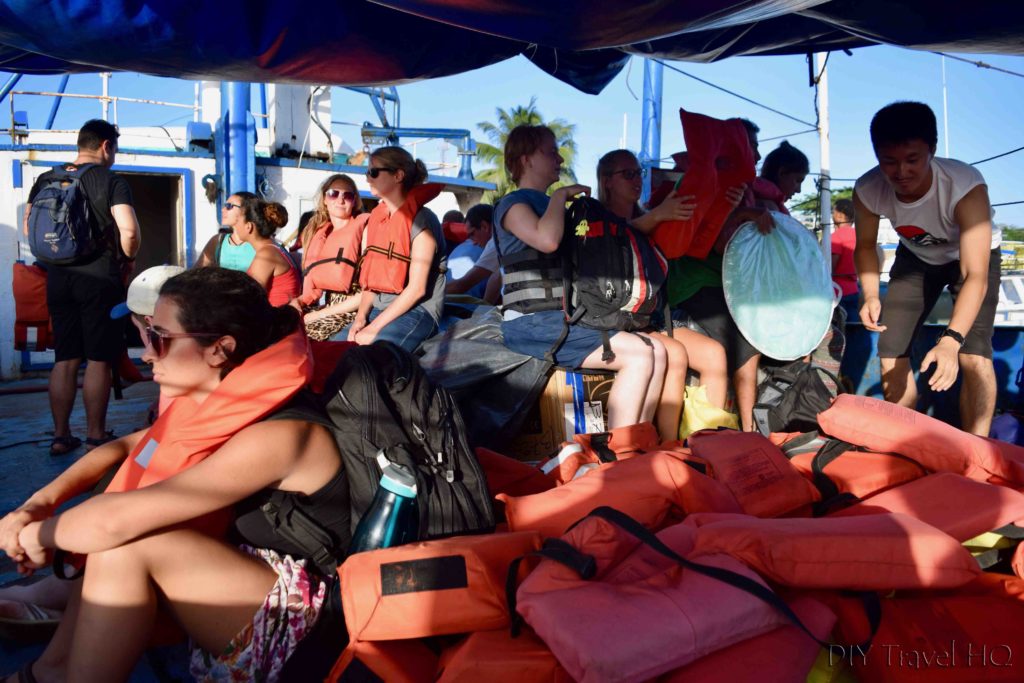 2. Little Corn Island to Big Corn Island Ferry
You may have reached Little Corn Island but now you also need to get back! Many people choose to fly back rather than endure the return journey.
Nevertheless the trip from Little Corn Island to Managua can be done in a day. You take the 6:30 am panga from Little Corn Island to Big Corn Island.
Instead of waiting at the dock, head to Fisher's Cave to purchase your ferry ticket(s) to Bluefields. From there, you might be able to catch a panga to El Rama depending on reaching the minimum amount of passengers.
Assuming you catch the panga, the last bus from El Rama to Managua is at 6:30 pm.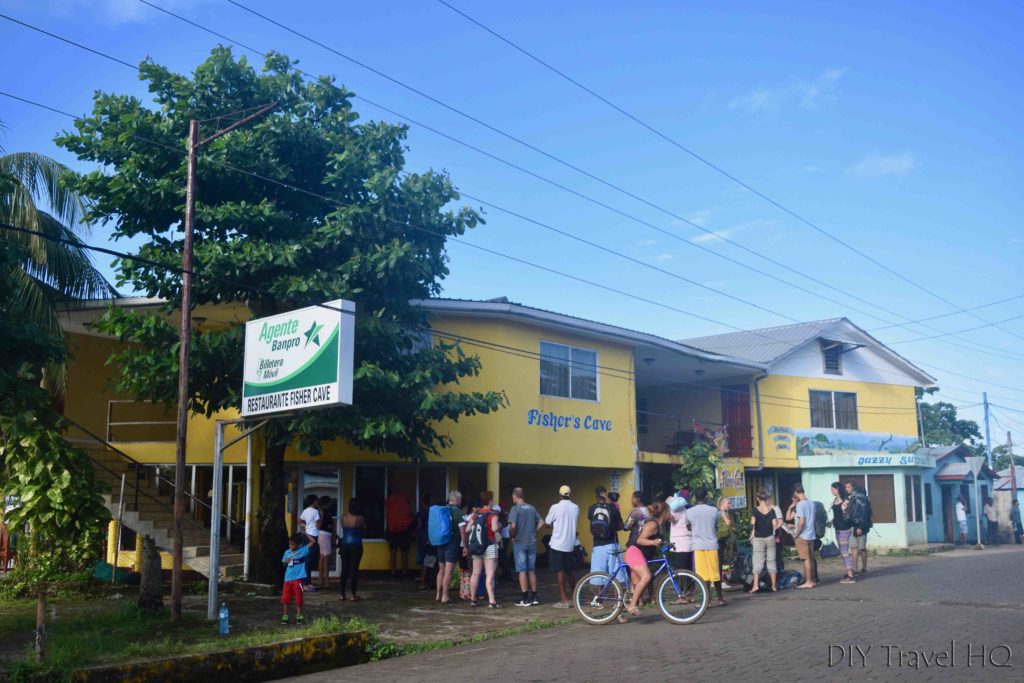 Managua to Litle Corn Island: Accomodation
Although with luck you can make it from Managua to Little Corn Island & vice versa in one long session, odds are that you will have to or want to stop & stay somewhere overnight.
We recommend Booking.com for the best rates & selection of accommodation. Make a booking with our link & receive $20 back on your card after your stay.
Here are our picks along the way:
1. Managua
If you are looking to bunk down in Managua before or after your transit to the Corn Islands, there is no better place than Casa 37.
A dorm costs C$360 / $12 & includes high speed Wi-Fi, Netflix on a big screen, breakfast, & a pool!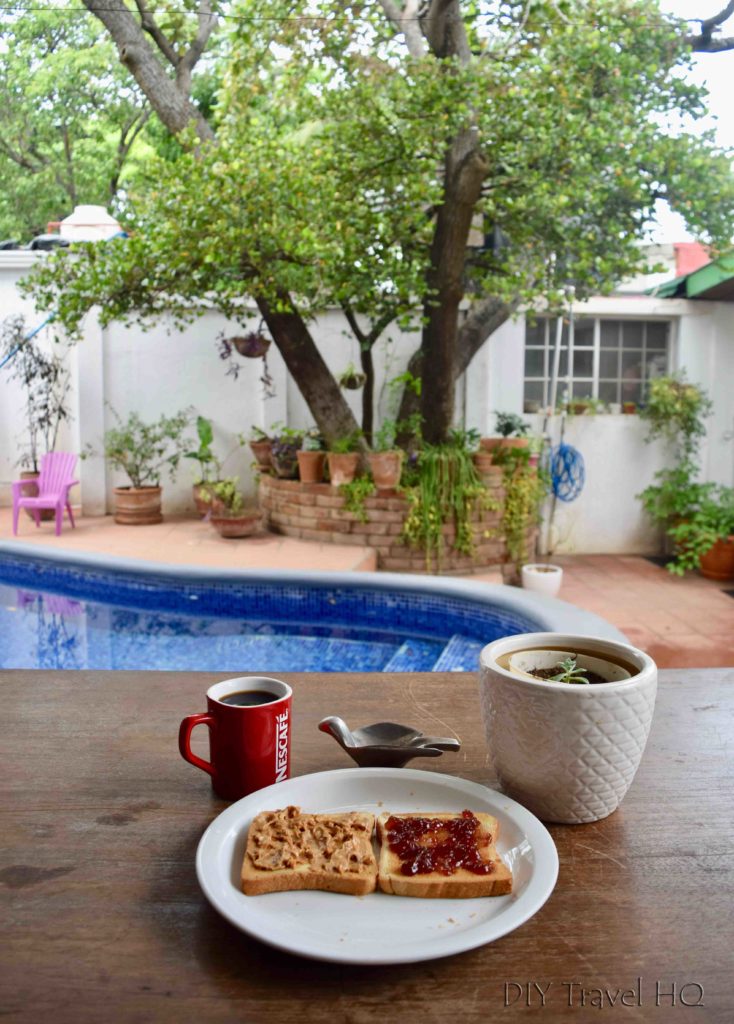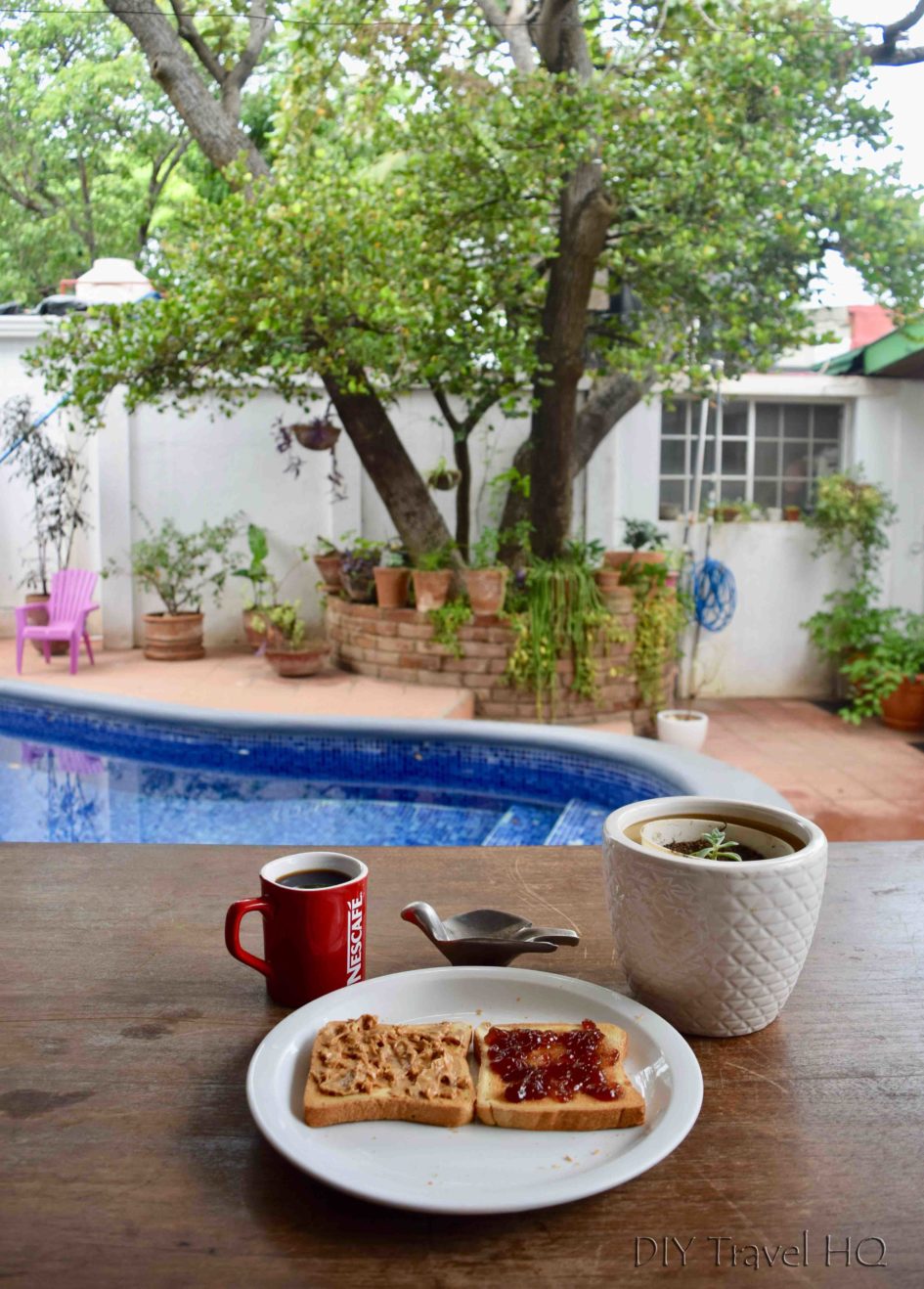 2. El Rama
Although you can typically catch the first panga to Bluefields, or last bus to Managua, you may decide to stay in El Rama to break up the trip.
The comfortable hotel at the Costa Atlantica affiliated terminal charges just C$200 / $6.65 for your own room with private bathroom, TV & Wi-Fi.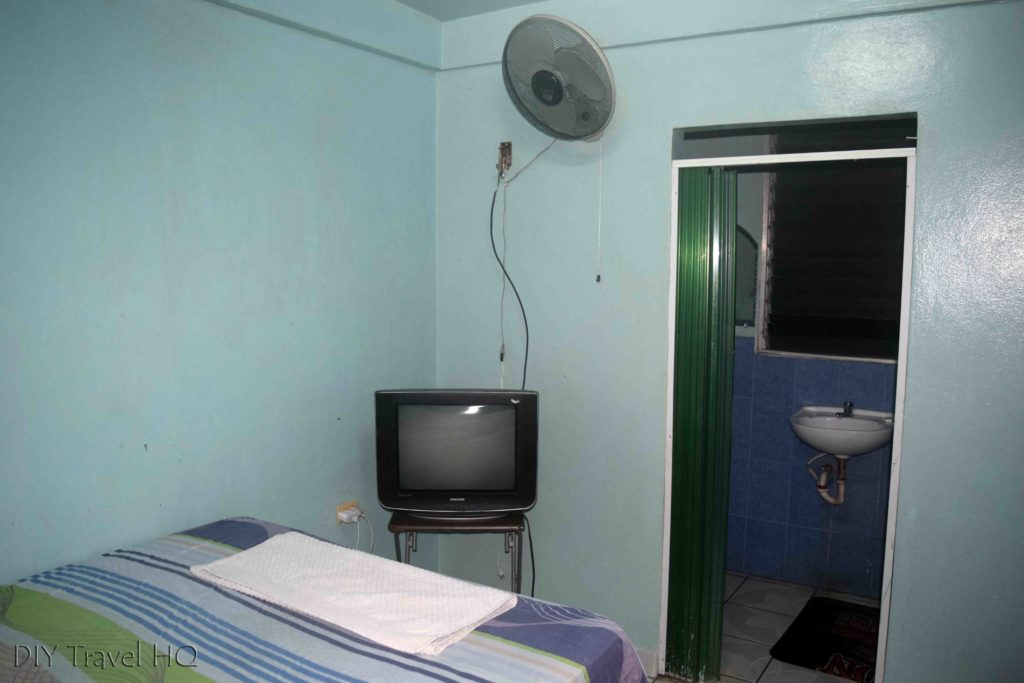 3. Bluefields
If you don't want to risk missing the once a week Wednesday ferry to the Corn Islands, then consider arriving a day early.
We left Managua Monday night & then stayed at Hostal Dona Vero.
Rooms with shared baths cost C$300 / $10 & they include Wi-Fi, coffee, drinking water, & a pool. Add another C$100 for a private bathroom. There are plenty of rooms so it should never be fully booked.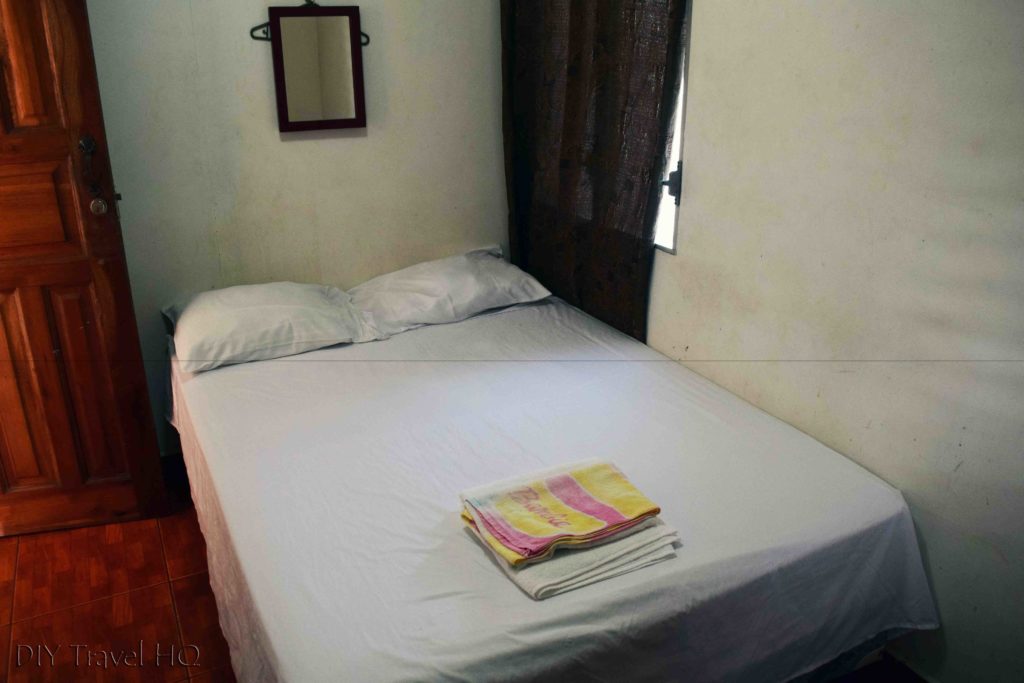 4. Big Corn Island
Depending on when you arrive, you may be forced to stay on Big Corn Island for a night before heading to Little Corn Island or back to the mainland.
Hotel Morgan is a nice option starting at C$450 / $15 a night & is perfect for longer stays too. You can walk or take a shared taxi to anywhere on the island for C$20 per person.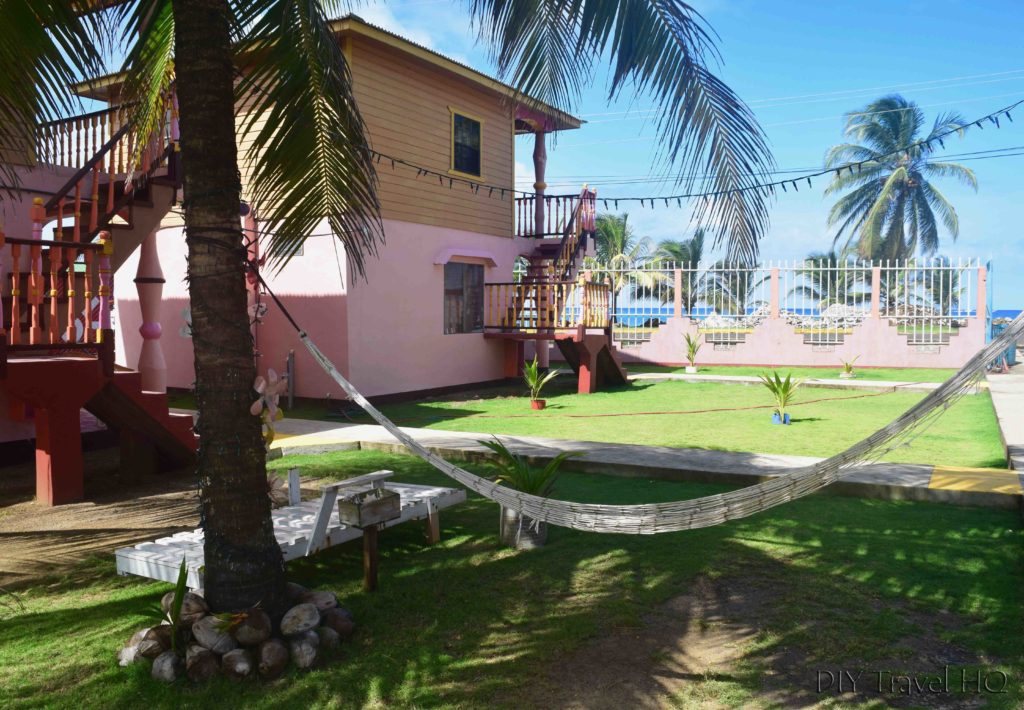 5. Little Corn Island
After such a long journey to get to Little Corn Island, you deserve to treat yourself! On Little Corn Island you may be tempted to stay in the village section of the island.
However, we feel like the beach bungalows on the other side of the island offer the remote paradise that inspired your trip in the first place.
Our pick among the bunch is Carlito's Place with a range of cabin configurations to match your budget.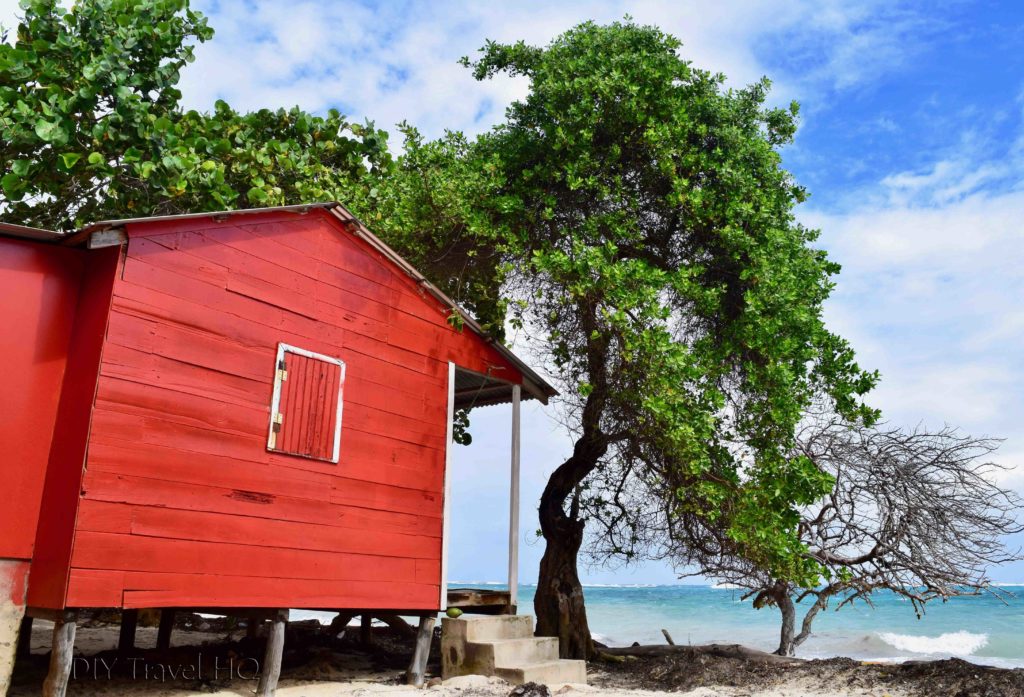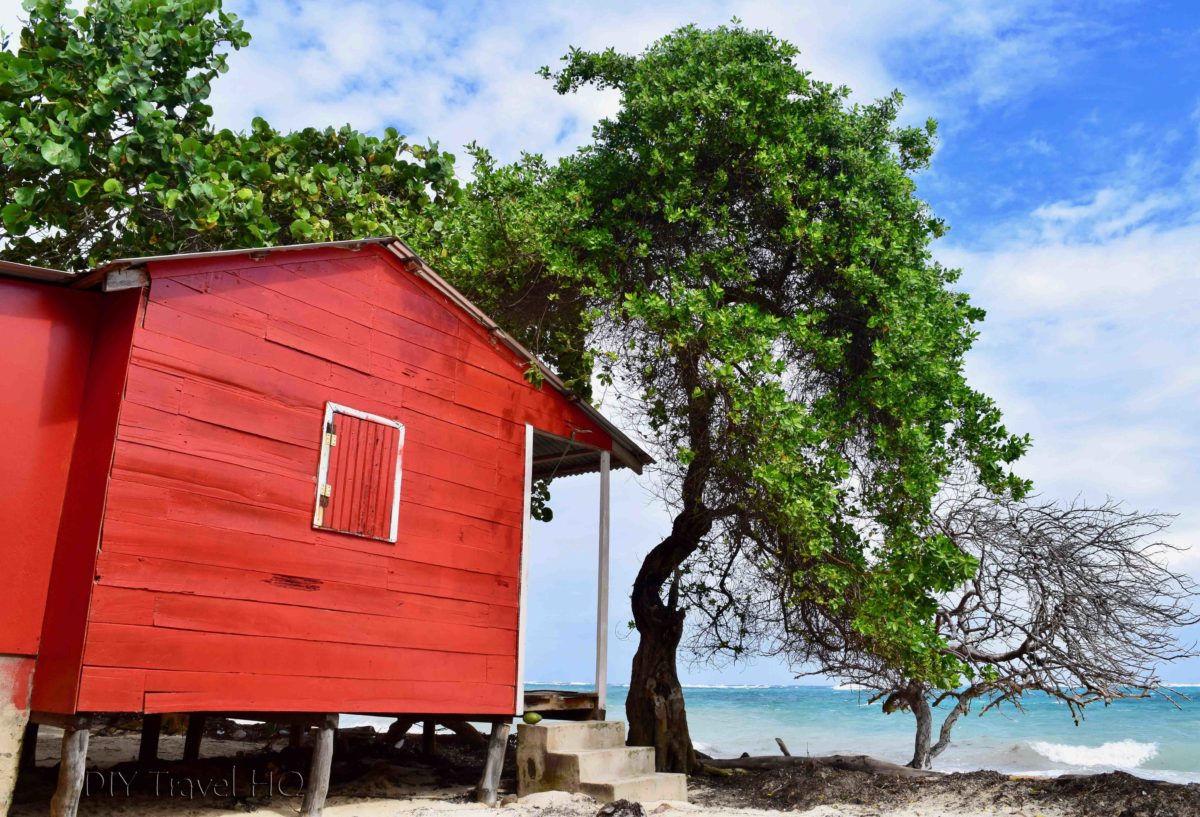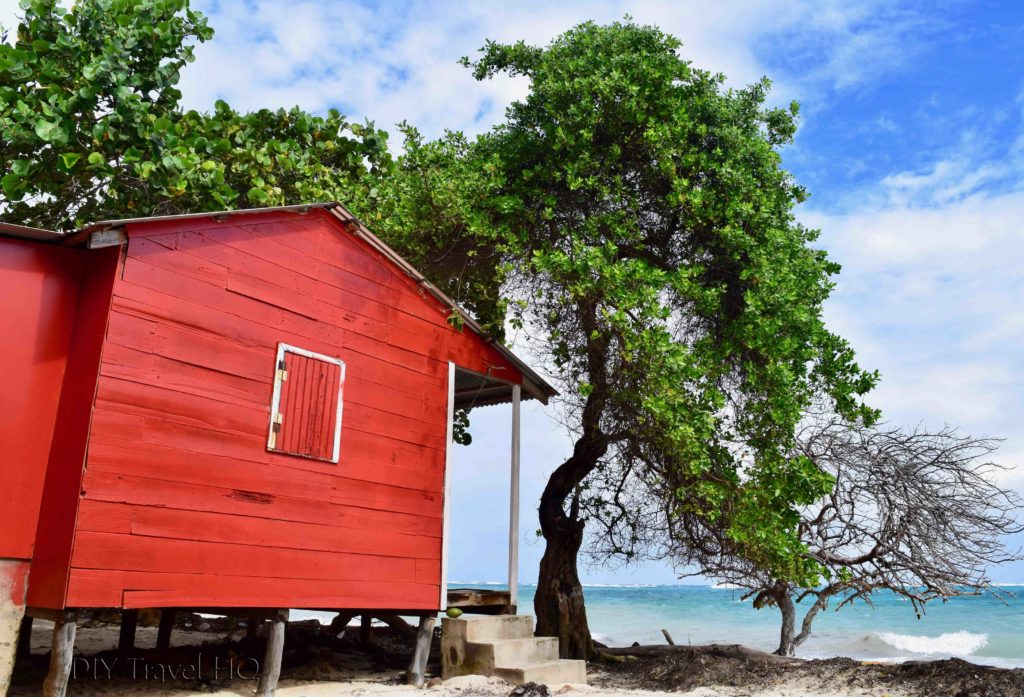 Is Nicaragua Safe to Visit?
Safety is the first thing most people consider before traveling to Nicaragua.
As of early 2020, the US Government is issuing a Level 3 travel advisory for Nicaragua and for people to reconsider travel to Nicaragua due to civil unrest, crime, limited healthcare availability and arbitrary enforcement of laws.
The Australian Government advises travelers to exercise a high degree of caution across the country. You can check the current travel advisories of both governments here and here.
Of course, you should consult your own government advice as well. Circumstances can change fast, especially during elections.
We recommend purchasing travel insurance before any trip to Nicaragua.
We've been using World Nomads in our travels through 80+ countries over the past 12 years. It's the best-value provider we've found in terms of price and coverage and we haven't had any issues when we've had to make (fortunately) minor claims.
For more details check out our World Nomads review here.
Get a quote for travel insurance now
Know Before You Go
Best Way to Get to Little Corn Island without flying:
Managua to El Rama – 9:00 pm bus either Monday or Tuesday (C$160, 6 hours)
El Rama to Bluefields – Panga (boat) at 6:00 am either Tuesday or Wednesday (C$250 + C$5 , 2 hours)
Bluefields to Big Corn Island – Ferry at 9:00 am Wednesday (C$255, 6.5 hours)
Big Corn Island to Little Corn Island – Pangas at 10:00 am or 4:30 pm (C$140 + C$5 or a bad exchange rate of $6, 1 hour)
One Way Total Costs:
C$1,140 / $38 for Transportation & Accommodation
VS
C$2770 / $92 + C$145 / $4.80 (when booked as a return flight)
For the 1st option, this includes:
Transportation from Managua to Little Corn Island – C$815
Accommodation in Bluefields & Big Corn Island if needed (C$300 + C$350 = C$650 as a couple)
The Final Word – All-in, going by land & sea is about half the cost of flying, but takes at least a day each way with a once a week scheduled ferry to/from Big Corn Island.
If you are short on time or have more than a shoestring budget we recommend taking the flight from Managua to Big Corn Island.***
Have you been to the Corn Islands? How did you get there? Let us know if our information is up to date!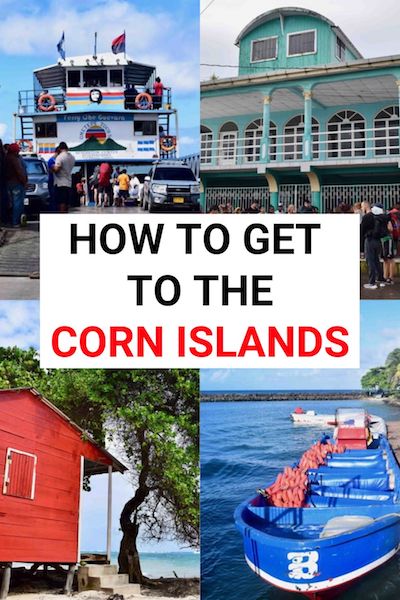 Disclaimer: This post contains affiliate links, which means that we receive a small commission if you click on a link & purchase something that we have recommended – at no extra cost to you.
Visited in December 2016
Updated in February 2020