Volcan San Pedro looms over Lake Atitlan in Guatemala and provides excellent views from the top. Find out everything you need to know about the San Pedro Volcano hike!
Volcan San Pedro
Volcan San Pedro is one of two moderate hikes surrounding San Pedro La Laguna. The other is the Indian Nose hike near San Juan La Laguna.
The Volcan San Pedro peak reaches 3,020 meters, and affords breathtaking views over Lake Atitlan and the surrounding villages. Check out all the things you need to know before hiking San Pedro Volcano.
Volcan San Pedro Safety
Although the views are stunning from the peak, safety is a huge concern for the San Pedro Volcano hike. There is no shortage of TripAdvisor posts devoted solely to the topic of safety on Volcan San Pedro.
The latest news is that Guatemalan bandits attack tourists at the peak and campsite just below. Their numbers vary, but they ambush foreigners using machetes and guns.
They are interested in cash, electronics, and reportedly shoes. With more frequent attacks, the park guides and tours have been refusing to hike all the way to the San Pedro Volcano peak. They stop half way at the mirdaor pavilion.
Leave unnecessary valuables at your hotel, and remember to back up your photos before the hike. There are some police patrols along the way, but they have failed to prevent recent attacks. The safest way to reach the Volcan San Pedro summit is with a large group and police escort.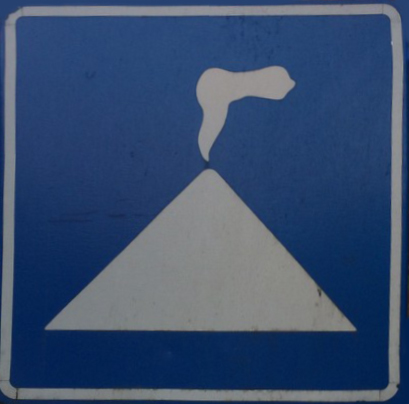 We recommend purchasing travel insurance before any trip to Guatemala, especially if you plan on doing any hiking.
We've been using World Nomads for over 10 years. It's the best-value provider we've found, but there are other important things to consider. Check out our post and find out which of our claims were successful or denied.
San Pedro Volcano Tours
Some people decide to take Volcan San Pedro tours when they visit Lake Atitlan, but they are not required. A guide for your group is included with your entrance fee. The only added value is transportation which can easily be arranged independently for cheaper.
Volcan San Pedro Entrance Fee
The Volcan San Pedro entrance fee is Q100 per person, and includes a guide for the group. During my visit the guides went all the way to the peak, but now only venture to the mirador given the current security situation.
Although the trail is easy to follow, you might as well have the guide join you since you are already paying for their service. Consider them an extra layer of security, wildlife spotter, or even a chance to practice your Spanish.
I thought the entrance fee was high when the guides took you all the way to the peak, but even more so since they only venture to the mirador now. Only the views from the top are worth paying Q100 for so hopefully enough people boycott the hike so they improve security on the trail.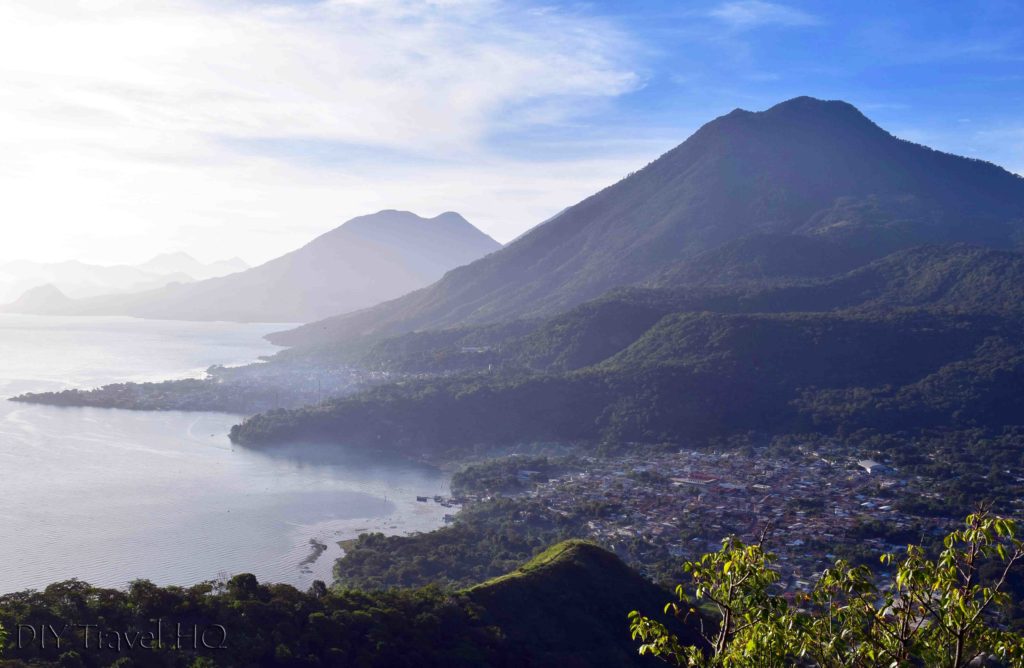 Weather and Start Time
Try to time your hike with very clear weather as there is no point climbing Volcan San Pedro if your head is in the clouds. Consider checking the website Mountain-Forecast for local weather forecasts.
Since clouds tend to form around the San Pedro Volcano peak after 10 am, aim to start your climb around sunrise. This should be before 7 am at the latest.
I consider myself an avid hiker, and it took me 2 hours up and 1 hour down. Most people can add 50% to those times for a rough estimate.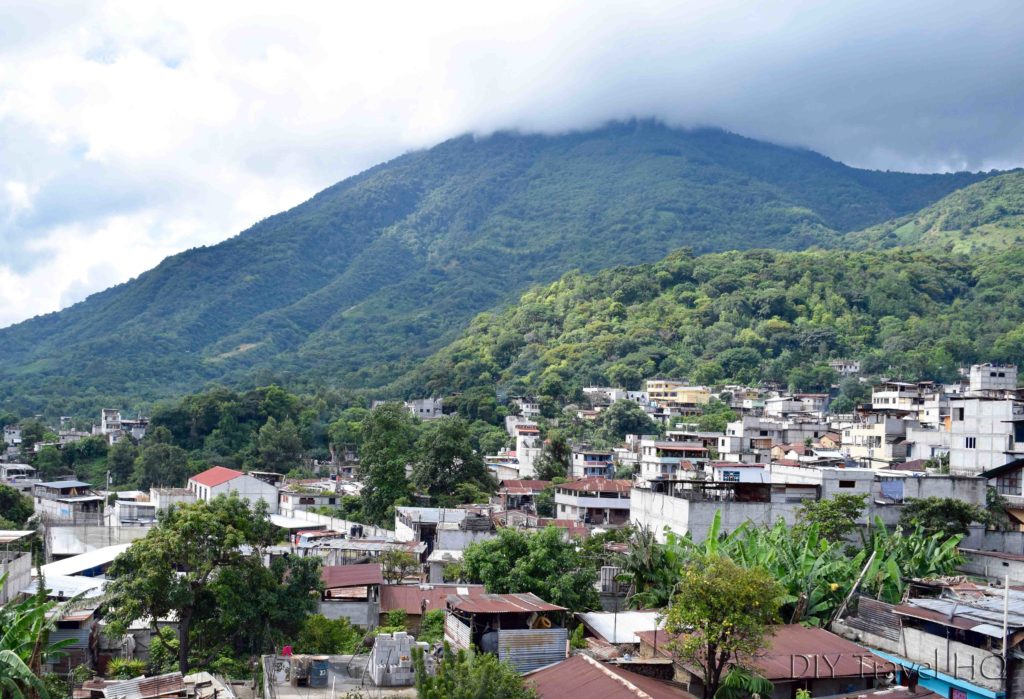 How to Get to Volcan San Pedro
From San Pedro La Laguna, you can walk roughly 2 km uphill to the start of the Volcan San Pedro trail or take a tuk-tuk for Q10. There are some shortcuts noted on Maps.me if you decide to walk instead of taking all the road switchbacks.
At the trailhead, sign in and pay your entrance fees before starting your hike. We'll cover how to avoid the entrance fees later since many will not want to avoid paying, and can skip that section.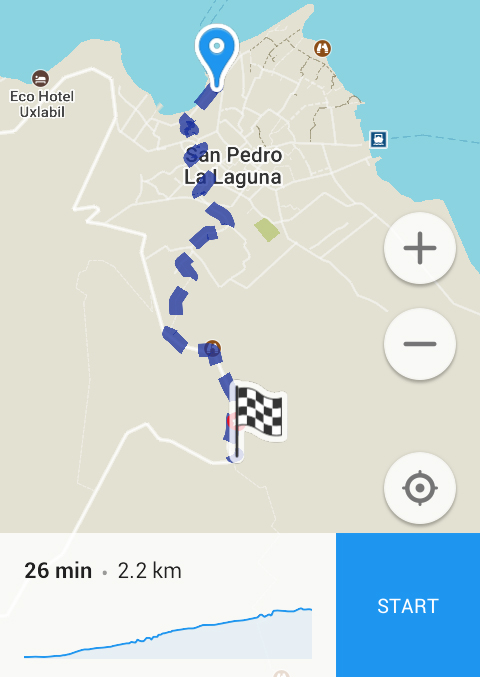 San Pedro Volcano Hike
As I mentioned previously, the San Pedro Volcano trail is well worn and easy to follow. At the entrance, you can choose to forgo the guide if you want a more intimate hike with nature assuming the safety conditions improve.
The beginning of the hike starts off relatively flat until you cross a dry stream. This is the first of three viewpoints, and showcases a rock wall and out to the lake as well.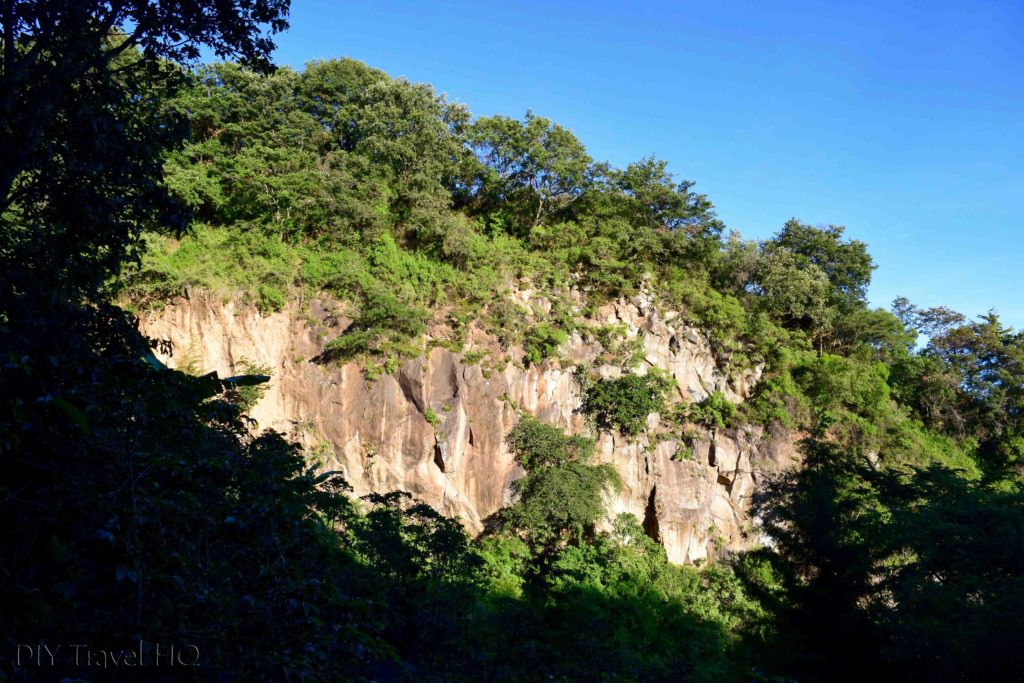 Lookout Tower
From this point forward, you start to climb more steadily through the forest. A bit further up is the best view until you reach the top.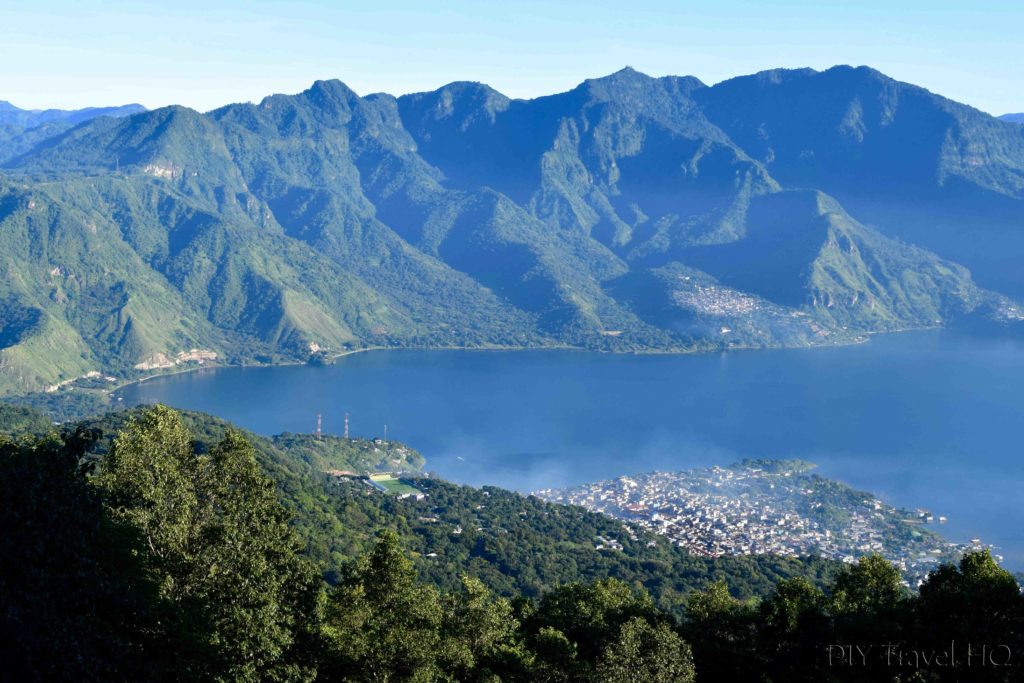 The lookout tower has a clear view, and is a great place to stop for those less fit that still want a good viewpoint. Unfortunately, this is also the mirador that current hikes terminate at.
The pavilion provides a great place to wait out a rain storm, or stop to eat.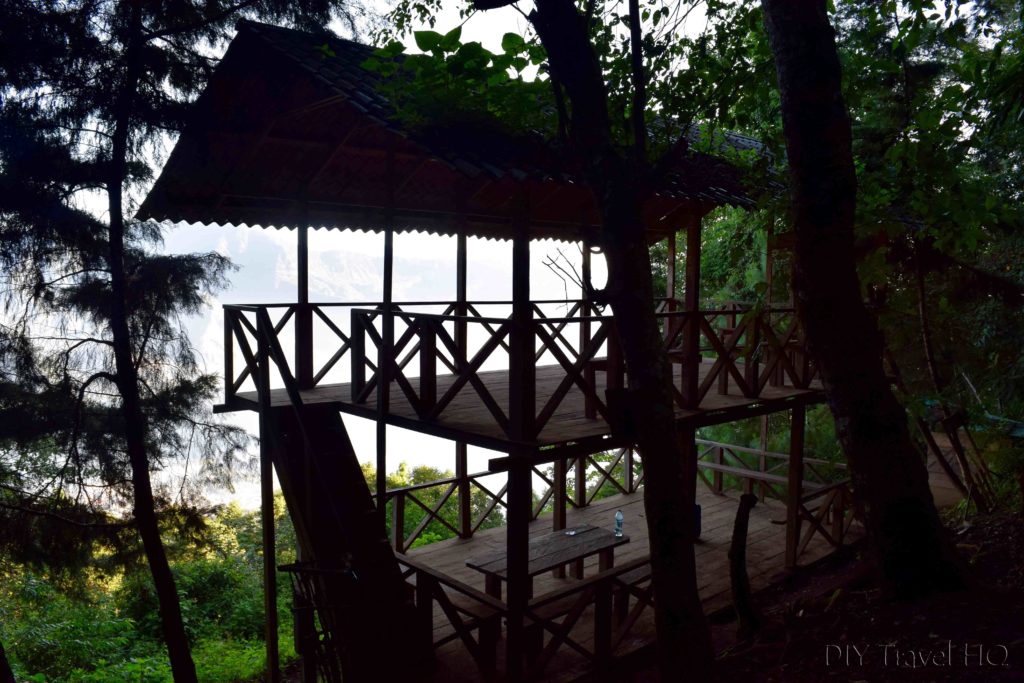 Cloud Forest
As you climb closer to the top of Volcan San Pedro, the vegetation and moss thicken since you have entered the cloud forest section of the hike.
The moss growing on the north side of the trees disproves the adage that moss always grows on the south side. There is just more light on that side due to the location of Volcan San Pedro.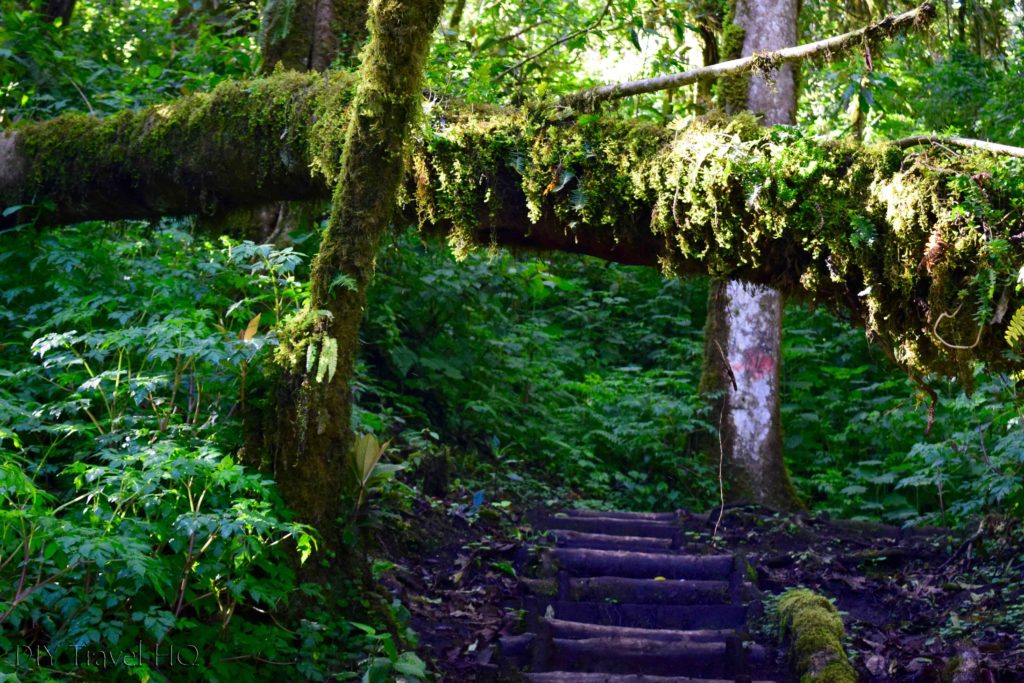 Upper Campsite
You know you are close to San Pedro Volcano's peak when you reach a hut with an outhouse. Remember to bring your own toilet paper if you plan to use a proper bathroom on your hike.
From here until the peak is where the bandits like to ambush hikers. The trail levels off after the campsite before making the final ascent.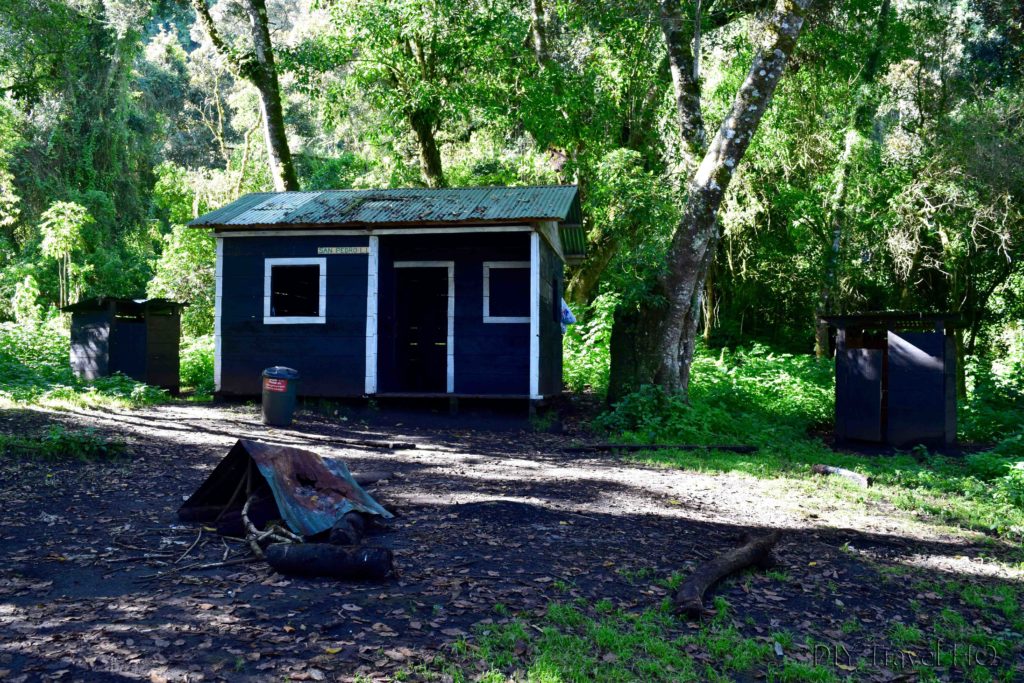 Peak Lookout
If you are using Maps.me to follow the trail, the path differs at the end.
Instead of going for the actual summit, you continue straight to a rocky outcrop that provides commanding views over Lake Atitlan and the surrounding villages.
Be careful as you boulder hop as it is a long way down! Return the same way you came once you have finished taking in the views.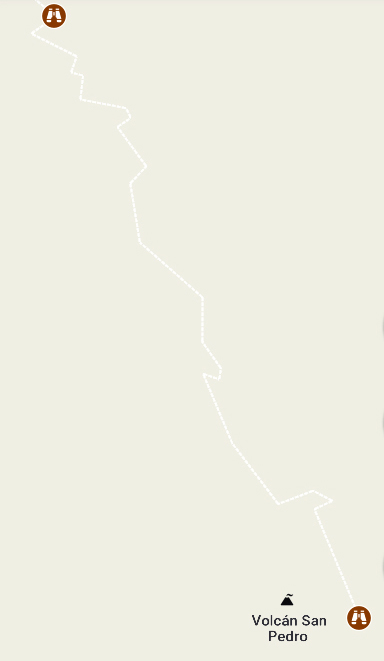 Picnic on the Peak
Plan on preparing your breakfast and at least a light snack the day before your hike. If you know you are a slow climber, then plan a lunch as well.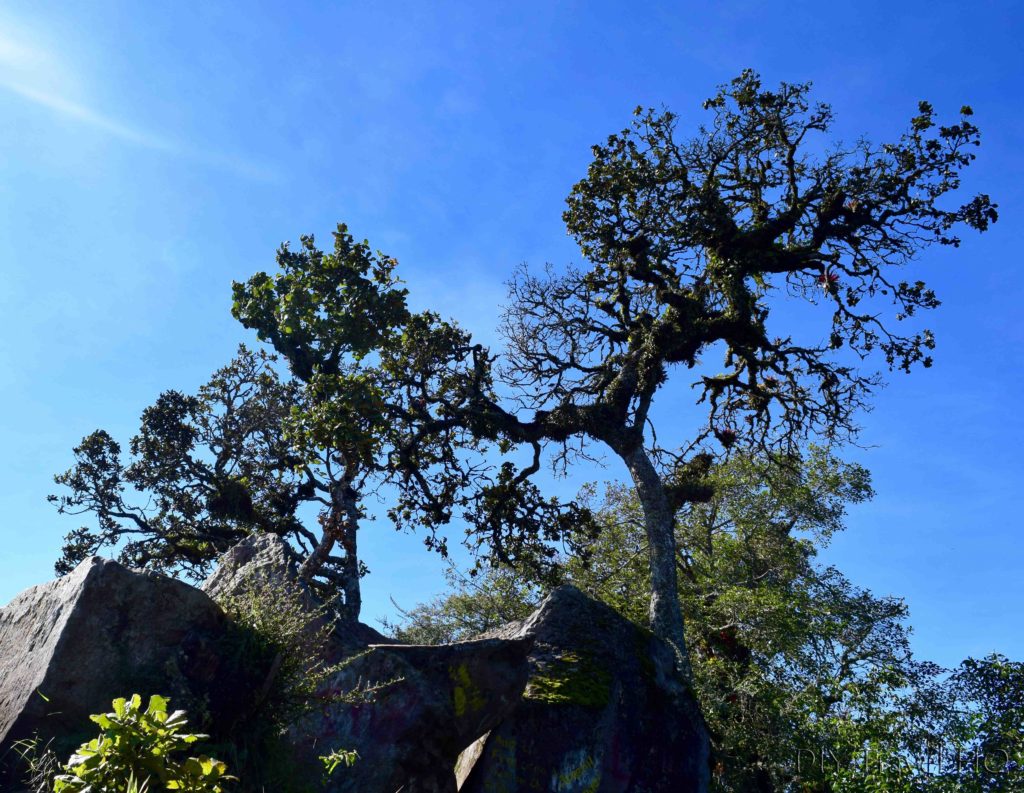 The top would be the perfect spot for an impromptu picnic and no doubt one of the best things to do in Guatemala.
Find more inspiration in one of the Guatemala guide books below!
Wildlife
There isn't much to see in terms of wildlife along the way besides bird life and small lizards.
One oddity was a large bird that squealed like a pig, but your guess is as good as mine for what species it was.
Keep an eye out for snakes as well since I did encounter one on the trail before it slithered off.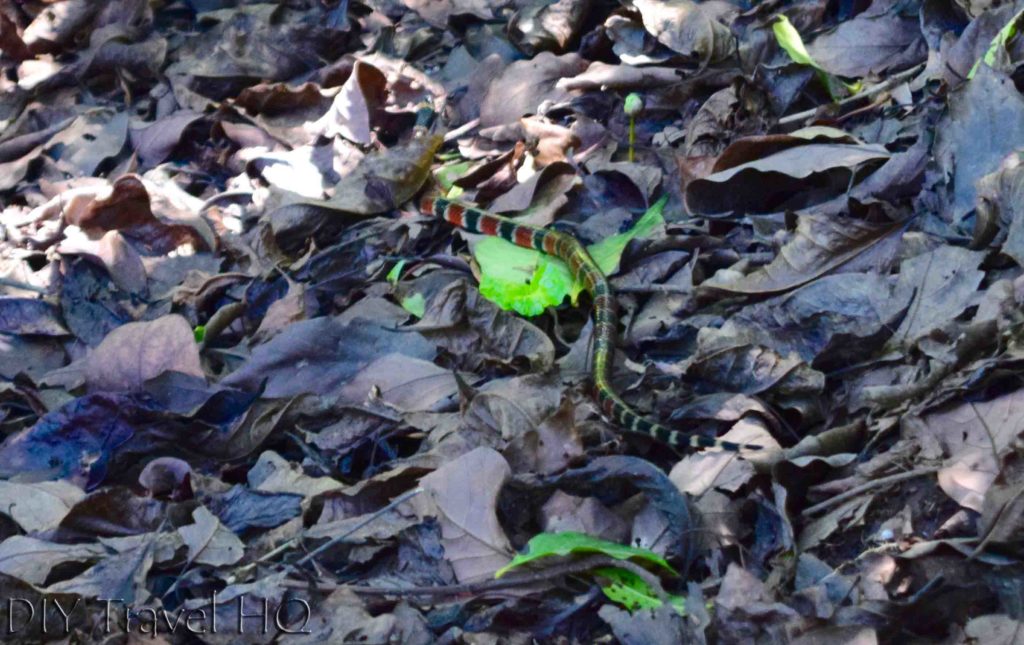 How to Hike Volcan San Pedro for Free
If you are like us and feel that the Q100 / $13.65 fee to climb Volcan San Pedro is high for Guatemala, then you may be interested in how I visited for free without a guide.
Please note that this is not legal, there are many complications, and the staff do a solid job maintaining the trail for accessibility. They have failed miserably over the last few years in regards to safety though.
That being said…here is how you do it.
How to Avoid the Entrance Fee
Step 1:
Download Maps.me so you know where the entrance gate and trail are.
Step 2:
Walk to just short of the entrance. Your goal is to disappear into the coffee plantations just after the white wall on the last bend without being seen.
Follow this coffee plant row until you reach a small path that runs perpendicular, and turn right.
Combine GPS and listening to make sure you don't get close enough that they hear you crunching through the forest.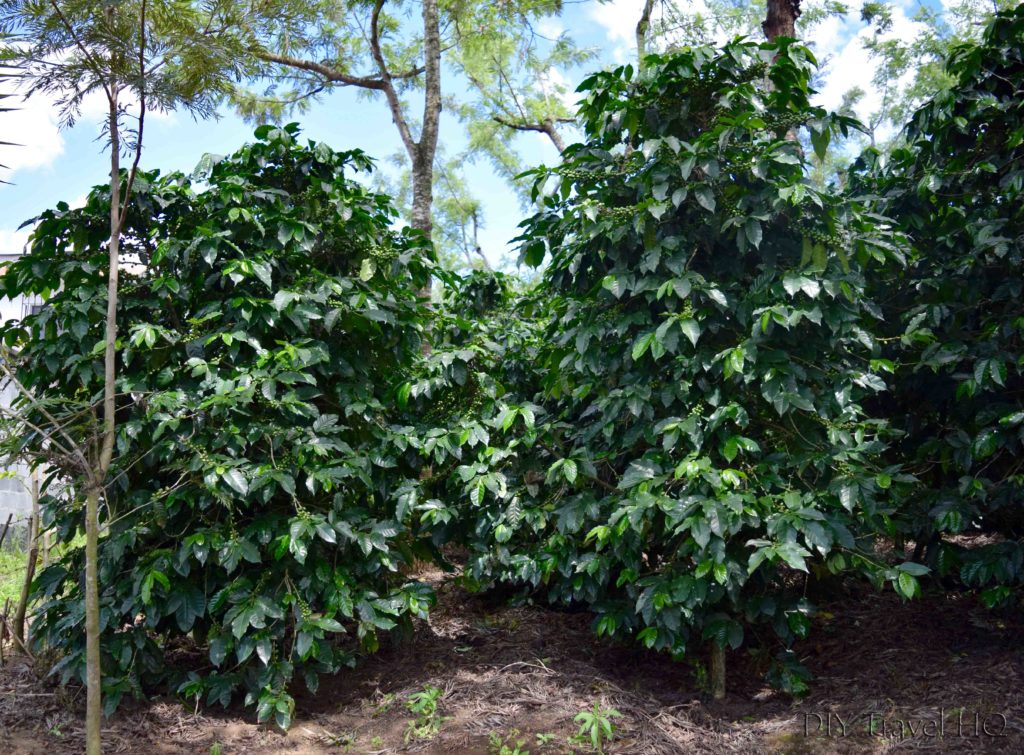 Step 3:
Veer left as you get closer to the entrance. This will take you down a small valley before you head up to the main path. Note that the trail runs level and you are exposed during this time.
Try to link up with the trail 100 meters past the official start of the Volcan San Pedro hike. Pay attention to where you intersect the trail since you will have to repeat this on the way down as noted in the section below.
Continue left up the volcano when you are on the trail.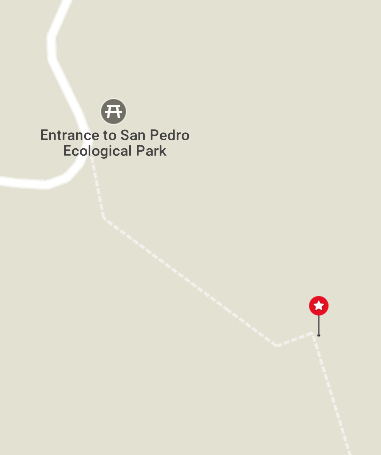 Problems You May Have
Most people choose to take a guide since they don't know what to expect on the hike, and for extra security. For this reason, you stand out like a sore thumb when climbing Volcan San Pedro without a guide.
Luckily, I got there early and was able to climb to the top without seeing anyone else. In the beginning I knew there were several hikers just behind me when I stopped to take pictures at the stream because I saw a dog.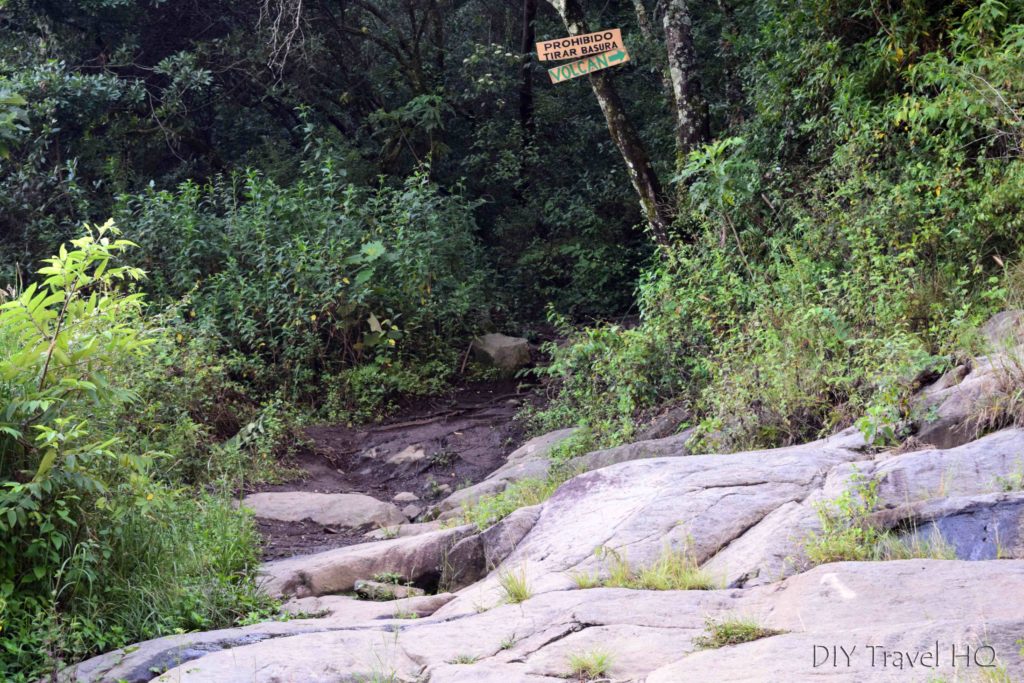 Volcan San Pedro Staff
I was able to get past the entrance and to the top with little difficulty, but ran into trouble on the way down.
The first guide I ran into questioned me about when I started my climb and if I was alone since he obviously went with the first group of hikers.
This probably led him to call and notify the other staff figuring I just arrived very early and they should collect the entrance fee when I returned.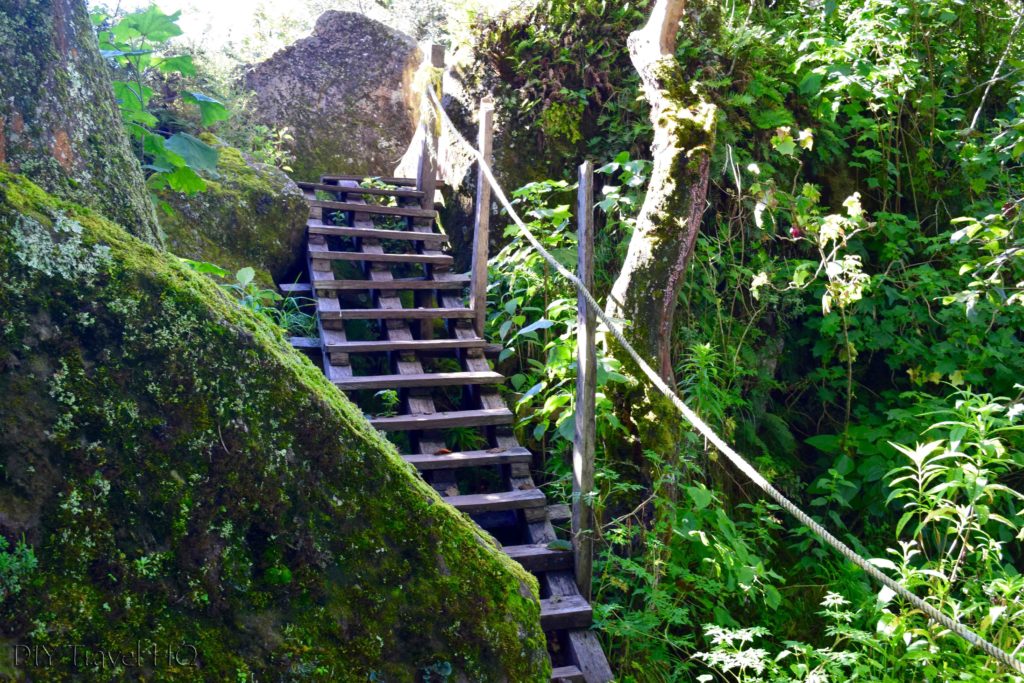 Many of the other guides were friendly on the way down, but it left me feeling uneasy the whole time. The worst was when three workers inquired about my name and country when they saw I was alone.
I chatted for a minute, made up some answers, and scooted along when they began to call the main office to verify the information.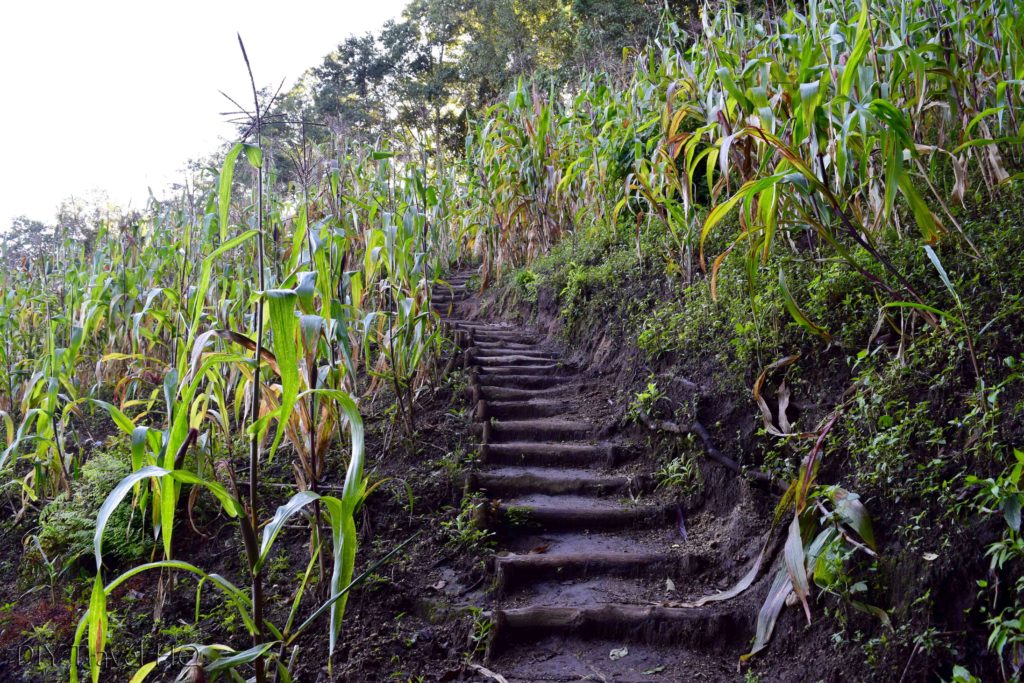 Avoiding the Park Entrance…Again
At this point I was prepared to pay the entrance fee, but really didn't want to given that I had already made it this far.
I originally planned on just leaving through the main entrance, but now I would have to skirt it again since they were warned about my existence.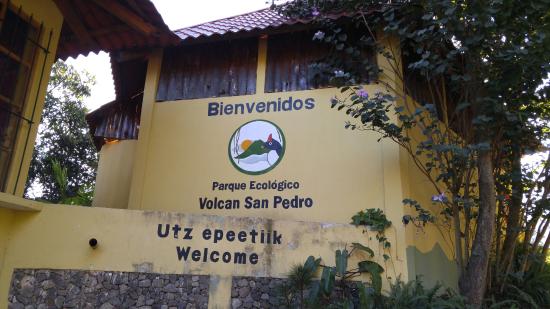 First Detour
I didn't run into anyone else on the way, and decided to take a larger detour to make sure they didn't find me. That is when sh*t really hit the fan.
I took a small path that ventured off the main trail before my phone started randomly turning off and on again. Without GPS to help, I had to wing my escape and trust my internal compass.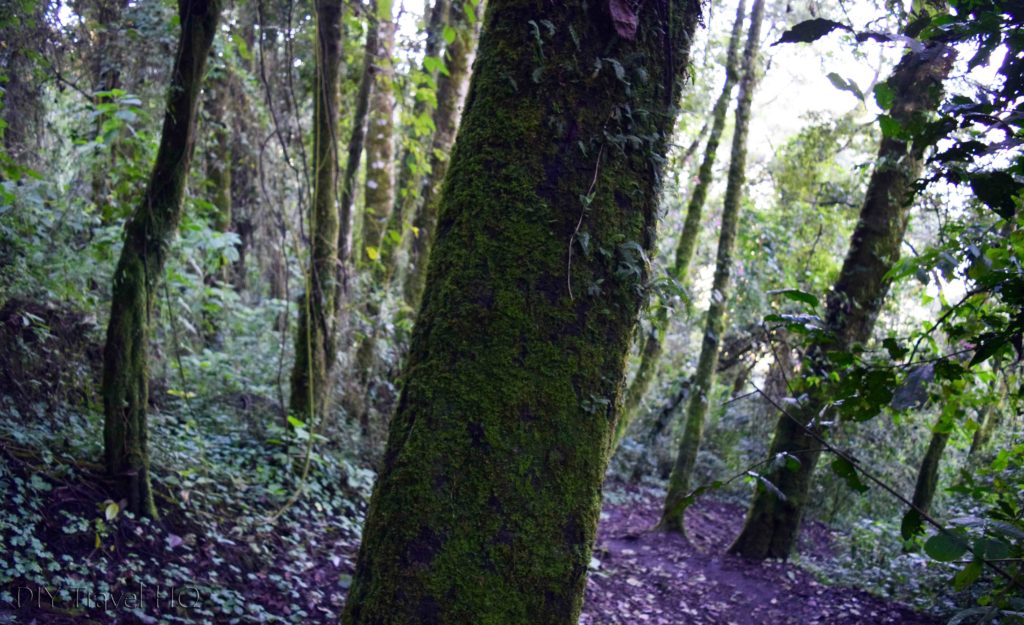 I roughly knew the direction I needed to go, and the first obstacle was an exposed slope that could be seen from the Volcan San Pedro trail.
Luckily no one passed, but I ultimately just took a long detour back to the path I wanted to avoid. Having failed try number one, I decided to just stay on the path until I passed the stream section.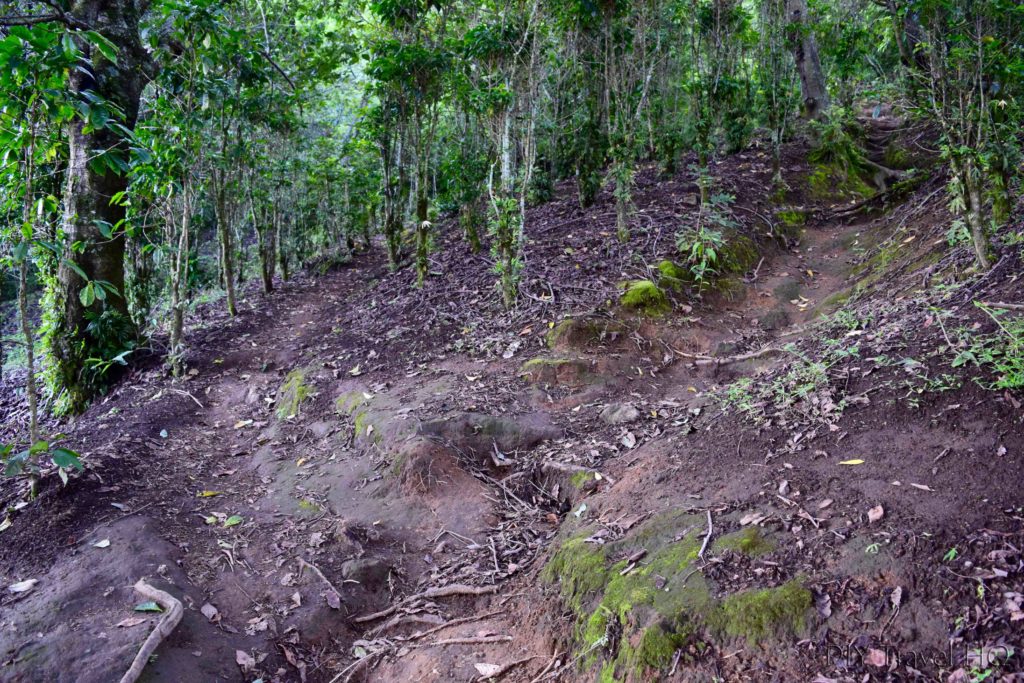 Second Detour
After passing that last exposed section, I ventured off the main path in the direction of the lake again.
This took me down into a ravine I needed to scramble down, and somehow managed to scale an 80 degree rock face with loose dirt for footing.
To say the least I was not happy when I got to the top. Luckily at that point, it was back to fields of coffee plants where I could walk a bit easier.
After pushing my way through another path of dense vegetation and skirting some workers I eventually made it back to the main road.
I was ready to grab a much needed meal after a hot shower and change of clothes.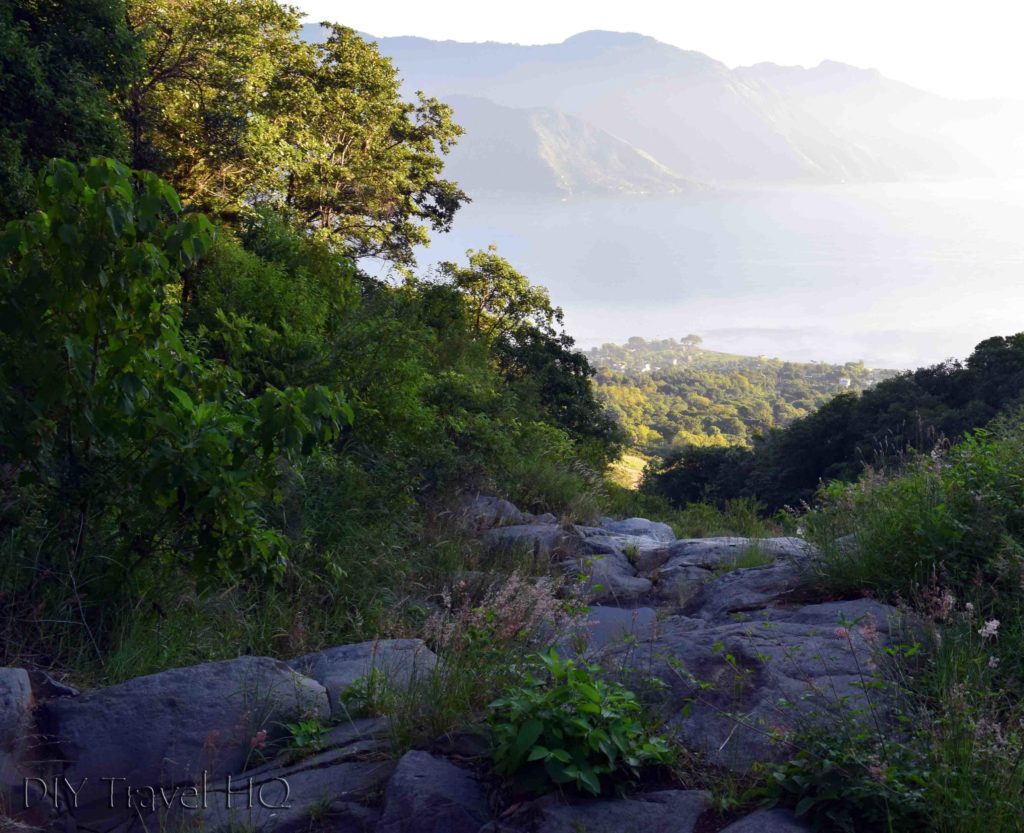 Know Before You Go
Base Village: San Pedro La Laguna on Lake Atitlan
Entrance Fees: Q100 / $13.65 which includes a guide
Level of Difficulty: Moderate
Hiking Duration: Plan on 4-6 hours return
Did you enjoy reading about Volcan San Pedro?
Pin it and help others find it too!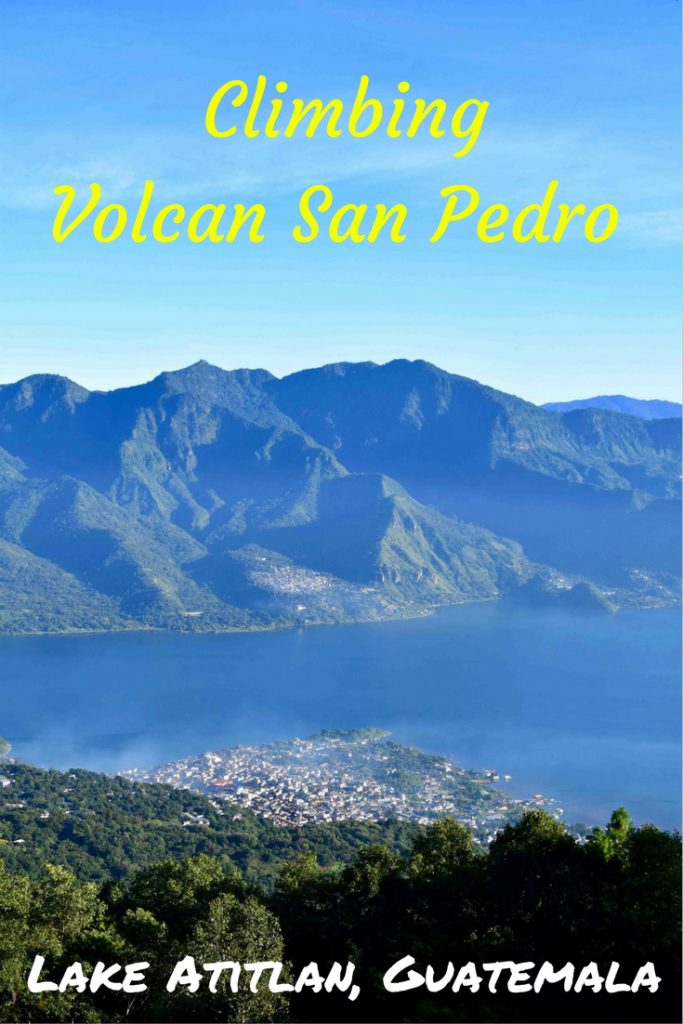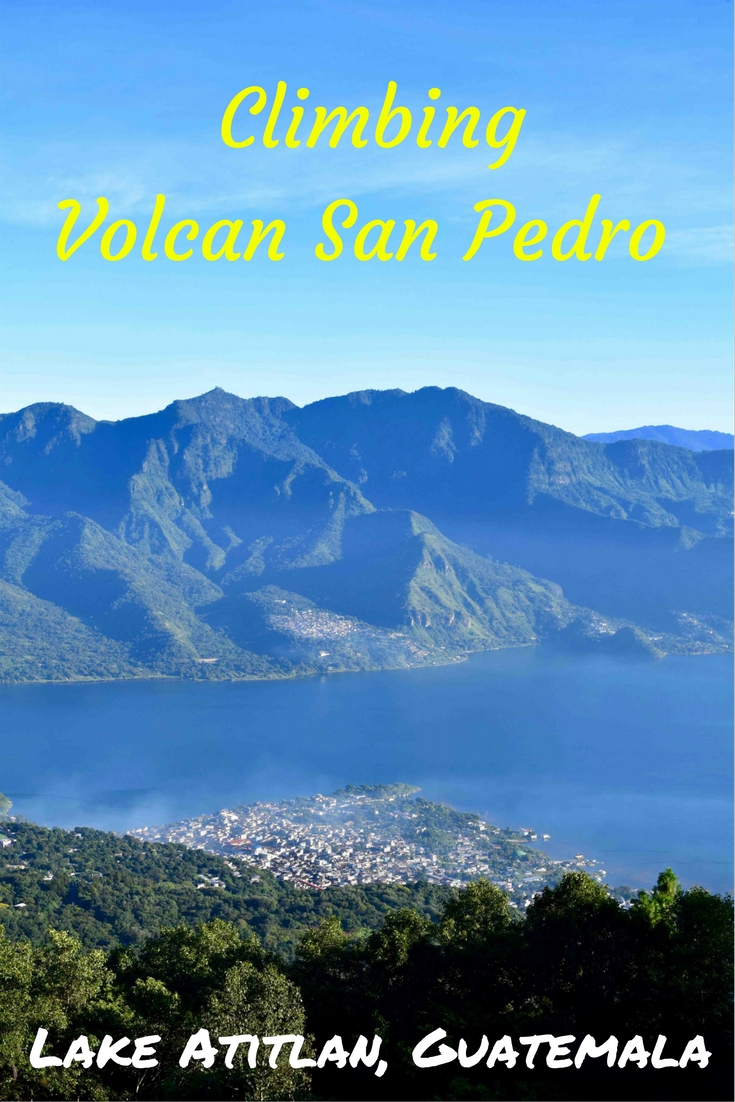 ***The Final Word – Climbing Volcan San Pedro is definitely worth doing, and in hindsight paying the expensive entrance fee would have been a smarter choice. ***
Disclaimer: This post contains affiliate links which means that we receive a small commission if you click on a link and purchase something that we've recommended, at no extra cost to you.

Visited in September 2016
Updated February 2020