The Paris of Cuba? A World Heritage City? Find out why you shouldn't believe the hype, along with accommodation & transport details in our Cienfuegos Travel Guide.
Is Cienfuegos the Paris of Cuba?
Before we get into the attractions, accommodation & transportation sections of our Cienfuegos Travel Guide, let's look at the comparisons that are often made with Paris.
Set apart from the rest of Spanish-conquered Cuba, Cienfuegos was established, quite literally, by a French-American. Don Louis D'Clouet arrived on the scene with 40 families from Bordeaux, New Orleans & Philadelphia, with the pilgrims soon forming a French-flavoured settlement that continues to this day.
Perhaps its best years are behind it because these days, Cienfuegos certainly doesn't deserve the title of the "Paris of Cuba".
Here at DIY Travel HQ, I've been to Paris five times & in neither culture, ambience or character, I see no resemblance with its so-called Cuban counterpart.
The architecture in the city, however, is clearly French-inspired but the buildings in the main square (Parque Marti) have been so excessively restored that they've lost every inch of their inherit elegance & antiquity. And for what? A fresh-coat of paint, apparently.
Even though this is such a telltale characteristic, I still find it hard to believe that Cienfeugos is a World Heritage Site.
But it seems that in Cuba, tourists too are targets of propaganda, whether it be in the disguise of UNESCO or misleading guidebooks.
Cienfuegos was a major disappointment. It was one of our least favourite places in 30 days in Cuba. All travellers, especially Francophile-wannabes, should skip it & head straight to Trinidad instead.
If you do decide to pay a visit, keep reading our Cienfuegos Travel Guide to find out what to see & do:
Cienfuegos Travel Guide: Attractions
Almost all the sites of interest in Cienfuegos are centred in this square, around the marble statue of the revolutionary and philosopher Jose Marti:
This is a characteristically French arch on the western side of the square, dedicated to the Cuban independence of 1902.
It may be the only one of its kind in the country.
Theis building is the seat of the provincial government.
Not open to visitors.
A provincial museum dedicated to the history of Cienfuegos.
Entrance fee: CUC$2, CUC$5 camera fee
The oldest building in the city, this was once the home of the founder of Cienfuegos.
Now it's… a souvenir shop… It's next to Casa de la Cultura Benjamin Duarte
Casa de la Cultura Benjamin Duarte
This former Palace features a wrought-iron staircase leading up to a rooftop cupola – you may be able to climb it for a fee.
Entrance fee: unknown, did not visit
This French & Italian-style theatre was constructed between 1897 to 1889 as a tribute to a Venezuelan industrialist?!
Entrance fee: CUC$2, CUC$5 camera fee
This colonnaded construction dates back to the 1920's.
Not open for visits.
Cathedral de la Purisima Concepcion Church
The cathedral was built in 1869 & features French stained-glass windows.
Not open for visits.
This is a traffic-free shopping street on Avenida 54 between Parque Marti & Paseo del Prado.
This small cemetery dates from 1837. It's the final resting place of many of the soldiers from Cuba's independence struggles over the past 2 centuries.
It's notable for being the only cemetery in the country with above-ground graves, apparently due to high groundwater levels.
The graves range from opulent marble sculptures to crumbling tombstones.
Entrance fee: free but a multi-lingual guide will show you around, expecting tips.
You can just take a snap from the front gate…
Or sneak around unnecessarily along the back walls…
Cemeterio la Reina is located in the west of the city, about 20 minutes walk from Parque Marti, through a neglected & rundown neighbourhood.
(Also west of the square are the Museo Historico Naval Nacional & Museo de Locomotivas)
People-watch on perhaps the longest boulevard in Cuba.
It's lined with neoclassical, colonnaded buildings but none particularly standout.
While on Paseo del Prado, take a selfie with Cuba's most versatile musician Benny More – don't crop out his trademark cane.
From Paseo del Prado, stroll the palm tree-lined malecon to the upper-class neighbourhood of Punta Gorda.
Along the way, you'll pass the striking Hostal Palacio Azul from the 1920's, Club Cienfuegos yacht club & the modern sculptures in Parque de Escultars:
At the end of the malecon is the Palacio de Valle, an extravagant Moroccan-inspired building.
It was planned by pre-Castro dictator Batista as a casino – these days it's a fine dining restaurant & rooftop terrace bar, both featuring stunning indoor & outdoor views:
Centro Recreativo la Punta
This shaded park features a bar, restaurant, peso cafeteria & gazebo overlooking the sea.
It's a favourite swimming spot for local teenagers:
Daytrips from Cienfuegos
Rancho Luna
Castillo de Jagua
Accommodation in Cienfuegos
We stayed at a casa on Av 58 between Calle 35 & Paseo del Prado – I don't remember the name but it's the first casa on your right from Paseo del Prado.
Sorry to overlook this in our Cienfuegos Travel Guide but check out our post on everything you need to know about casa particulares in Cuba!
We snagged a great deal, mainly for the fact that the owner (an old woman) confused herself in her hard-sell to us to get breakfast with the CUC$20 room-only price we agreed to. We finally got tired of her mad pitching & as we got up to leave, she started to panic & offered the room for CUC$15! When we had already agreed to CUC$20! Then later she still kept pushing for breakfast! Go figure!
It was a comfortable room though – along with the crazy old woman lives a nice family.
How to Get to Cienfuegos
Let's look at transportation in our Cienfuegos Travel Guide:
From Playa Larga, don't bother waiting for buses or any other type of transport, they are too infrequent. Head straight to the colectivo taxis & take a ride to Jaguey Grande for CUC$1, 40 minutes.
Get off at the intersection with Autopista Nacional. Turn right on the highway & wait on the side of the road with the bored-looking locals. We waited for 1.5 hours for a bus to Cienfuegos.
An earlier, national bus refused to let us on. I believe that foreigners aren't allowed to take national buses but can take other, less official ones? It's another one of those Cuban grey areas… fortunately there are other ways of getting around Cuba.
But the "amarillos" will be there – they're government workers in yellow uniform who help to wave down passing buses or trucks called camiones. They might look like they have have a useless job but they helped us in getting onboard.
Playa Larga-Jaguey Grande: colectivo – CUC$1, 40 minutes
Jaguey Grande-Cienfuegos: bus – 20 pesos / $0.80, 1 hour
How to Get Out of Cienfuegos
At the bus station, there'll be many hustlers & drivers around to take you to Trinidad by colectivo taxi for an exorbitant CUC$6.
Go inside the terminal to take a local bus or camiones. They'll be a couple of big boards with posted destinations & times. To Trinidad, on that day, there were camiones listed to depart at 9:30am & 11:30am. The fare is 20 pesos / $0.80.
It pays to check & double-check – we waited over 1 hour for the 11:30am camiones that never came.
Then we walked over to the General Hospital/University – we waited over 45 minutes for a very crowded camiones that departed at 1:40pm.
There was no direct transport to Cienfuegos. The camiones took us 60kms along Circuito Sur to Playa Yaguanabo – the ride cost 5 pesos / $0.20 & took 1.5 hours.
Here we waited for nearly hour. At 4pm there was a camiones to Cienguegos – it cost 5 pesos & took 45 minutes. It arrived at the Viazul bus terminal.
Cienfuegos-Trinidad: colectivo – CUC$6, 1 hour
Cienfuegos-Playa Yaguanabo: camiones – 5 pesos / $0.20, 1.5 hours
Playa Yaguanabo-Trinidad: camiones – 5 pesos / $0.20, 45 minutes
[put_wpgm id=66]
*** The Final Word: Our Cienfuegos Travel Guide advice is not to Lonely Planet & skip Cienfuegos – if you must, see it quickly on the way to Trinidad ***
What cities have hugely disappointed you on your travels?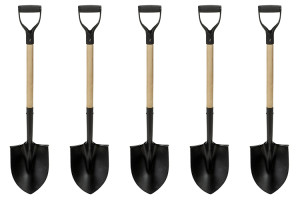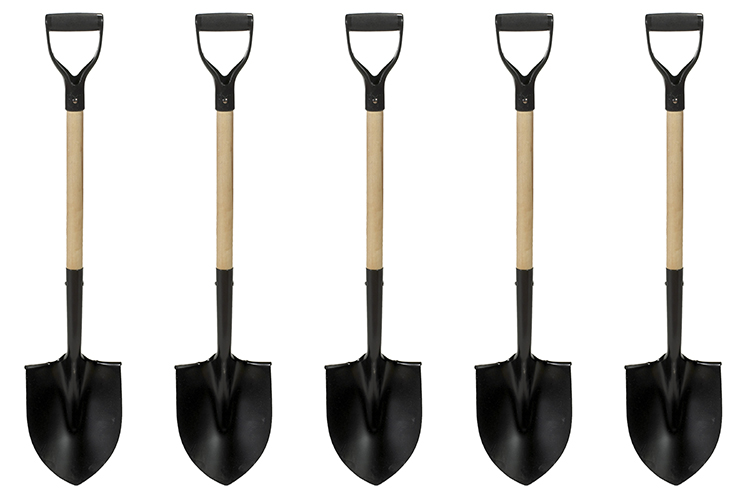 Super easy DIY travel around city centres
Visited in June 2016