Everyone loves chocolate, but how many people have actually made their own bar from scratch? We can now add ourselves to the list after taking the Chocolate Workshop at ChocoMuseo. Find out how!
ChocoMuseo Chocolate Workshop
Have you ever tried a cooking class, but found it hard to follow along or remember all the steps. Well, the Chocolate Workshop at ChocoMuseo makes the process easy so you walk away knowing exactly how to do it again in the future. It also helps to have only one main ingredient!
The ChocoMuseo can be found in Granada, Nicaragua. Wondering what other places to visit in the country? Check out this awesome 2 week itinerary in Nicaragua!
During the Chocolate Workshop you get the chance to make your own personalized chocolate bar from scratch. Don't worry if you can't wait that long, you also get to sample the difference between Maya/Aztec & Spanish drinks that helped create the original cravings for chocolate around the world. With step-by-step instructions, the ChocoMuseo Chocolate Workshop is perfect for any age!
Creating Chocolate Paste
After a quick introduction from the Chocolate Workshop instructor, Kenny, we got down to business. The cacao beans used to make ChocoMuseo's products are locally sourced near Granada. We would be using the same high quality beans.
The process starts by roasting the cacao in a clay pot much like you would coffee. You will quickly learn that anytime you stir it is mandatory to chant, "Bate, bate, chocolate" while clapping along to the beat. We don't know if we can ever forget the song going forward.
You can take the cacao beans off the fire once they are blackened & you can smell the rich aroma. Despite wanting to keep the process going, you have to wait for the cacao beans to cool before moving to the next step.
Once the cacao beans cooled to a satisfactory level, we began to peel their outer shell before grinding them in a bowl. This last part proved more challenging than we thought since the final product had to be a paste. It took a lot of effort to crunch the cacao beans into smaller pieces before partially liquefying their 60% cacao butter.
Maya/Aztec & Spanish Chocolate Drinks
Our inconsistent cacao paste from the group was combined & destined for hot chocolate drinks. The first one we tried was the Maya/Aztec version. We combined our cacao paste with hot water, chili, honey, & vanilla. It tasted okay, but was bitter & slightly spicy.
We then tried the Spanish version that is closer to the hot chocolate that we enjoy today. They substituted the chili for cinnamon & water for milk. Plus, they added a lot of sugar instead of honey! This created a richer, sweeter drink that was preferred by everyone in our group.
Making Your Own Chocolate Bar
Having used all our cacao paste for drinks, we were able to use already prepared liquid chocolate from the melangeur to create our chocolate bars. This is a special mixer for creating liquid chocolate. In the spirit of the Aztecs, we used some of the chocolate for war paint. Some of us got a dot on the nose & cheek streaks, while we decorated Kenny with a mustache as well. He took it in stride, but I did see him licking his upper lip quite a bit.
The toughest part was choosing which two ingredients out of 10 possibilities to mix into the chocolate. Sheena opted for cashews & sea salt while I went for cashews & marshmallows. You could also choose from almonds, granola, raisins, nibs, chili, coffee & cinnamon.
Once you mixed in your ingredients, you simply poured the mixture into a plastic mold. Groups could then mix both their concoctions together to form a third bar between two people. The only thing left to do was lick the bowl clean & wait 30 minutes for the chocolate to harden.
It seemed like the longest half hour, but our Chocolate Workshop bars were finally ready for packaging. Kenny carefully wrapped each in tin foil & we slapped on a sticker for an authentic looking chocolate bar. The dark chocolate bars tasted great over the next two days with sea salt being a pleasant addition to balance the bitterness.
Passing the Longest 30 Minutes
There are many ways to pass the half hour while you wait for the chocolate bars to harden in the freezer. In reality, the time flew by. Five minutes went into cleaning up, ten minutes to reading about the history of chocolate, and fifteen minutes sampling other chocolate products!
ChocoMuseo has everything you could imagine chocolate being used for. There are obviously different flavors of bars, spreads, body creams, & liqueurs for adults. They even had scented candles & flavored condoms. All of the edible products are available to sample for free, which is a great way to find out what you really like before purchasing.
In a Nutshell – Chocolate Workshop
Location: ChocoMuseo on Calle Atravesada (a few blocks northwest of Parque Central)
Hours: 7 am – 6 pm, Chocolate Workshop at 9 am, 11 am, 2 pm, & 4 pm with advance notice
Price: $21 for adults, $12 for kids under 12 (minimum of 2 people)
Requirements: Love of chocolate, 2 hours, & knowledge of either English or Spanish
Contact Information:
Did you enjoy reading ChocoMuseo Chocolate Workshop in Granada?
Pin it and help others find it too!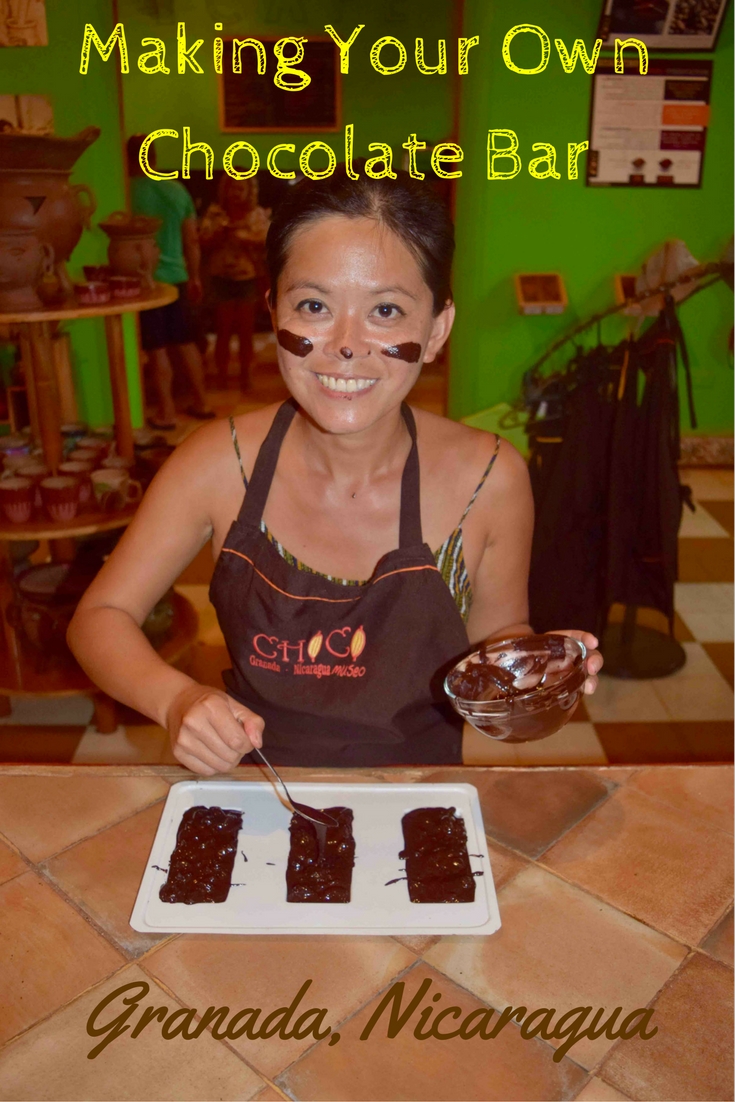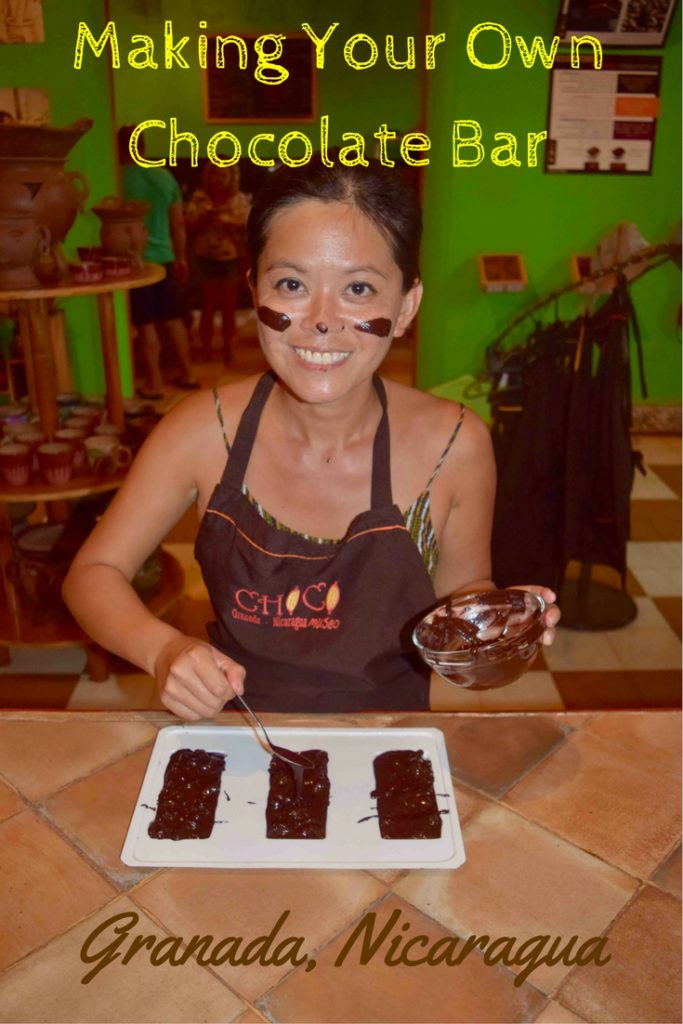 ***The Final Word – The Chocolate Workshop at ChocoMuseo is great for all ages & a great way to learn about your favorite treat.***
What combination of ingredients would you put in your chocolate bar?
[put_wpgm id=201]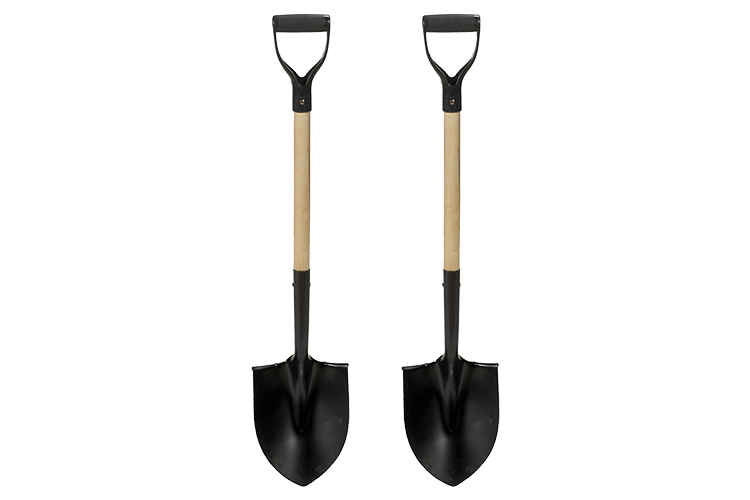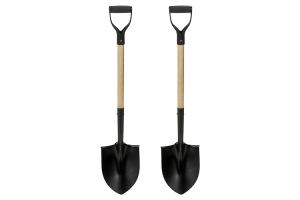 Not recommended DIY travel; take a tour instead
* Thank you to ChocoMuseo for hosting us. No payment was received for this review, but our Chocolate Workshop tour was complimentary. As always, all opinions remain our own.
Visited in December 2016