Join us on a visit to the Che Guevara Mausoleum in Santa Clara and dig into the geographical & revolutionary heart of Cuba!
History Behind Che Guevara Mausoleum
Santa Clara has long been synonymous with Che Guevara, the Argentine Marxist revolutionary that fought against capitalist exploitation in all of Latin America, but especially Cuba.
Che was recruited by Fidel Castro in Mexico City in 1956, after Castro fled Cuba on the threat of assassination & before he was on the run from the Mexican police.
Castro, Che & a motley group of 80 rebel soldiers set sail for Cuba on November 25th, determined to join in a planned uprising. It was a disastrous attempt, and one in which only a little over a dozen members would survive. Importantly, this included both Castro & Che.
For the whole of 1959, Castro & his guerillas were in constant combat with the military & Cuban dictator, President Batista.
In late December, a series of attacks in the Battle of Santa Clara, masterminded by Che, led to the capture of the city & ultimately to the downfall of the Batista regime.
Visitors to Santa Clara can see relics from the Battle of Santa Cara as well as many commemorations to the Cuban Revolution (1953-1959).
Of course, there are numerous tributes to Che Guevera, including a massive monument, Che Guevara mausoleum & museum complex – let us here at DIY Travel HQ show you around…
Santa Clara Today
But modern day Santa Clara is also trying to shake of the shackles of the Revolution & show that it's more than a one-trick pony. This time, the city's large student population is leading the transformation. After all, outside of Havana, Santa Clara boasts Cuba's most prestigious university.
The city is also the site of Ciudad Metal, the country's best rock festival. But there's fine entertainment to be had at every night of the week, at any one of Santa Clara's growing number of bars. Just don't miss Saturday night, where you'll be treated to Cuba's one & only drag show!
We came across a new local spot near Terminal Municipal bus station, that sells Cuban street food & drinks during the day & cocktails at night for 15 pesos each – excellent prices, drinks & customer service (see pic below)!
So whether you're coming to town to visit the Che Guevara mausoleum or not, Santa Clara is a very worthwhile stop on the Cuban trail.
Che Guevara Mausoleum
The monument, mausoleum and museum complex dedicated to Che Guevara is 2km west of Parque Vidal.
It was built in 1987 to commemorate Che's death in Bolivia.
The Che Guevara Mausoleum is a massive space.
A statue of Che in full guerilla mode stands above a column inscribed with his famous quote, "Hasta la victoria siempre" (Always towards victory).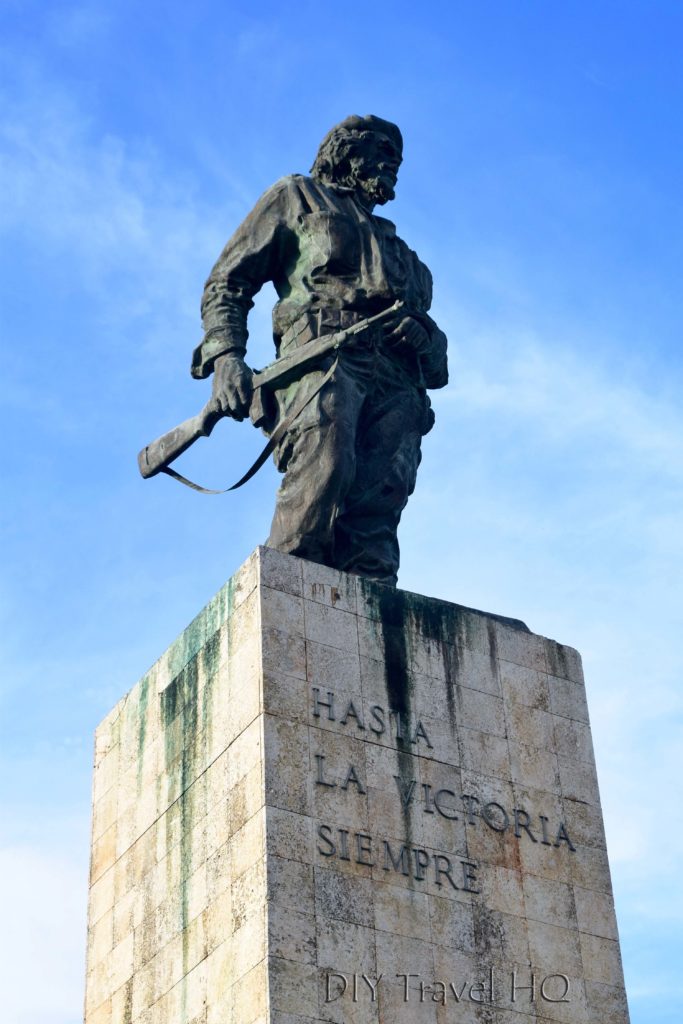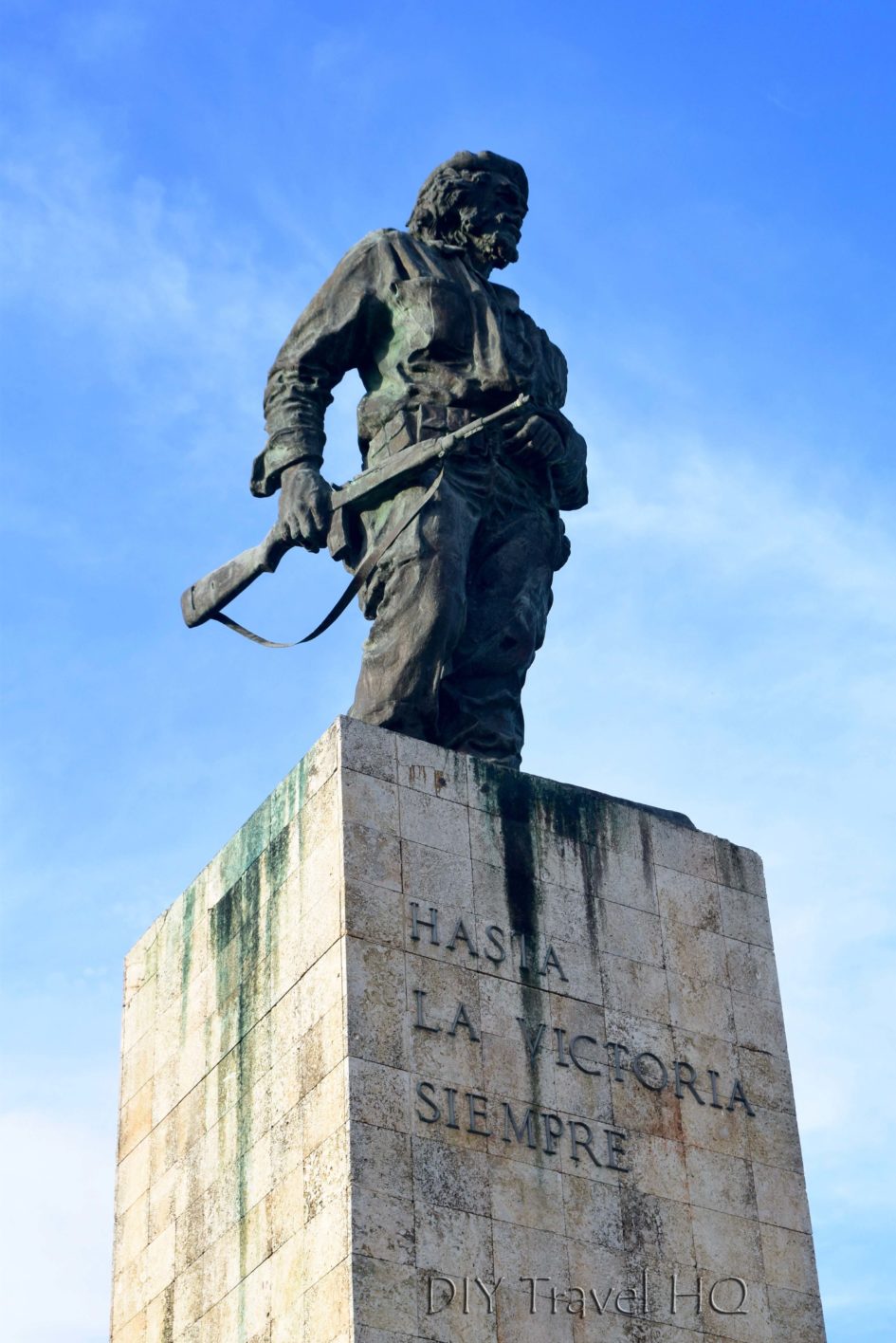 To the left of the statue is a mural, to the right another block inscribed with quotes.
The memorial overlooks a huge arena-sized area, complete with stadium lighting & a couple of requisite Cuban propaganda billboards.
The entrance to the Che Guevara Mausoleum museum is behind the memorial. It's two medium-sized rooms filled with all the Che Guevara memorabilia you could ever dream of.
Poignant letters, photographs, report cards & artifacts lie alongside trivial possessions like pens & cups. Basically anything that Che (or any member of his family) has ever owned or touched is in this museum.
There are also many newspaper articles & details on his post-Cuba activities in the rest of Latin America & Africa. Everything is labeled in Spanish.
In the third room next to the museum is the Che Guevara Mausoleum. It contains stone-carved niches dedicated to Che & the 38 other freedom fighters that died alongside him in the failed Bolivian revolution. It's quiet, dark, air-conditioned room with a small water fountain.
Further back from the memorial is a beautiful garden with the tombs of 16 of those freedom fighters. In 1997, their bodies were retrieved from a secret mass grave in Bolivia & entombed here. T
There's also an eternal flame, lit by Fidel Castro on October 17, 1997.
Love him or hate him, it can't be denied that Che is entwined in Cuba's history.
The Che Guevara Mausoleum complex gives give a good insight into Che's life, beliefs & actions and the reverence bestowed upon him by the people of Cuba.
Che Guevara Mausoleum Entrance fee: free
Opening hours: closed on Mondays
* No bags or cameras allowed inside the museum; there are toilets on the grounds; many military guards around
Other Things to do in Santa Clara
Start your visit in the city's centre square. There are many historical buildings surrounding it, including Museo de Artes Decorativas, Palacio Principal & Teatro de la Calidad.
Bullet holes from the 1959 battle for the city can still be seen on the mint green Hotel Santa Clara Libre.
You can access wifi here (with a pre-purchased card), thus it's the social hub of the city. Find a bench & people-watch the young, old, couples & families.
We missed it but since 1902, the municipal orchestra has played in the square every Thursday and Sunday at 8pm.
On Cespedes road between Parque Vidal & the Che Guevara mausoleum complex, you'll pass a series of humourous & satirical comic-book style murals.
Monumento a la Toma del Tren Blindado
Artifacts from the Battle of Santa Clara, the final crusade in the Cuban Revolution (1953-1959), lie in this small boxcar museum.
In the most decisive move of the battle, Che's soldiers used a home-made Molotov cocktails & a bulldozer to raze railroad tracks & derail an armoured train, crammed with troops & supplied sent by Batista.
This bulldozer is mounted on a platform at the entrance of the museum.
Entrance fee: free
Other attractions:
Fabrica de Tabascos Constantino Perez Carrodegua – If you haven't already visited Partagas in Havana or Fabrica de Tabascos Francisco Donatien in Pinar del Rio, here's another chance to take in a tour of one of Cuba's best cigar factories.
Estua Che y Nino – statue of Che & child
Loma del Capiro – Santa Clara's best lookout spot
Museo Provincial Abel Santamaria – small museum in former military barracks
Catedral de las Santas Hermanas de Santa Clara de Asis
Iglesia de Nuestra Senora del Carmen
Accommodation in Santa Clara
We can't remember the name of our casa, which is unfortunate as we'd recommend it!
We paid CUC$15 for a room with air-conditioning & ensuite bathroom.
It's on or two blocks from Parque Vidal, next to a big cultural complex (?) on the right hand side of the road if you're walking towards the square – sorry we can't be more helpful on this.
How to Get to Santa Clara
The 290km journey from Camaguey to Santa Clara took 5 connections & 12 hours. Here's how we did it –
Camiones:
Camaguey – Ciego de Avila: 25 pesos, 2.5hrs (dep. 6:30am)
Ciego de Avila – Jatibotanico: 15 pesos
Jatibonico – Sancti Spiritus: 5 pesos
Machinas/colectivos:
How to Get Out of Santa Clara
We took a shared taxi from Santa Clara to Havana for CUC$10 – negotiate hard for this price as the drivers all know that the only other main option is a Viazul bus that charges around CUC$17.
You could try to take multiple camiones but for our 2nd to last day in Cuba, even we weren't up for that!
Did you enjoy reading Santa Clara & Che Guevara's Cuban Revolution?
Pin it and help others find it too!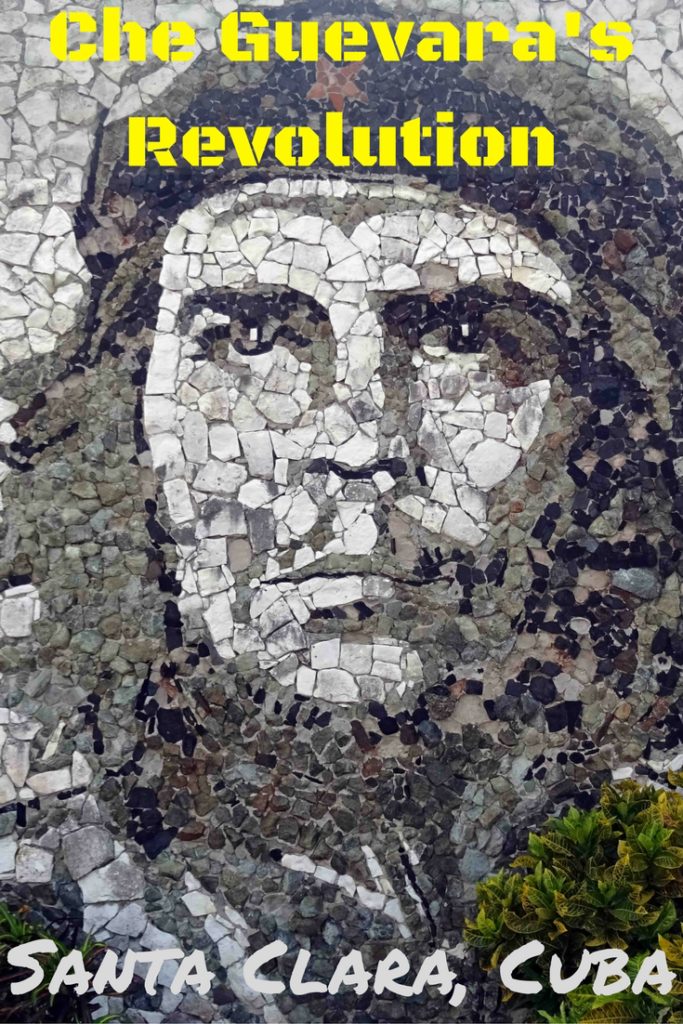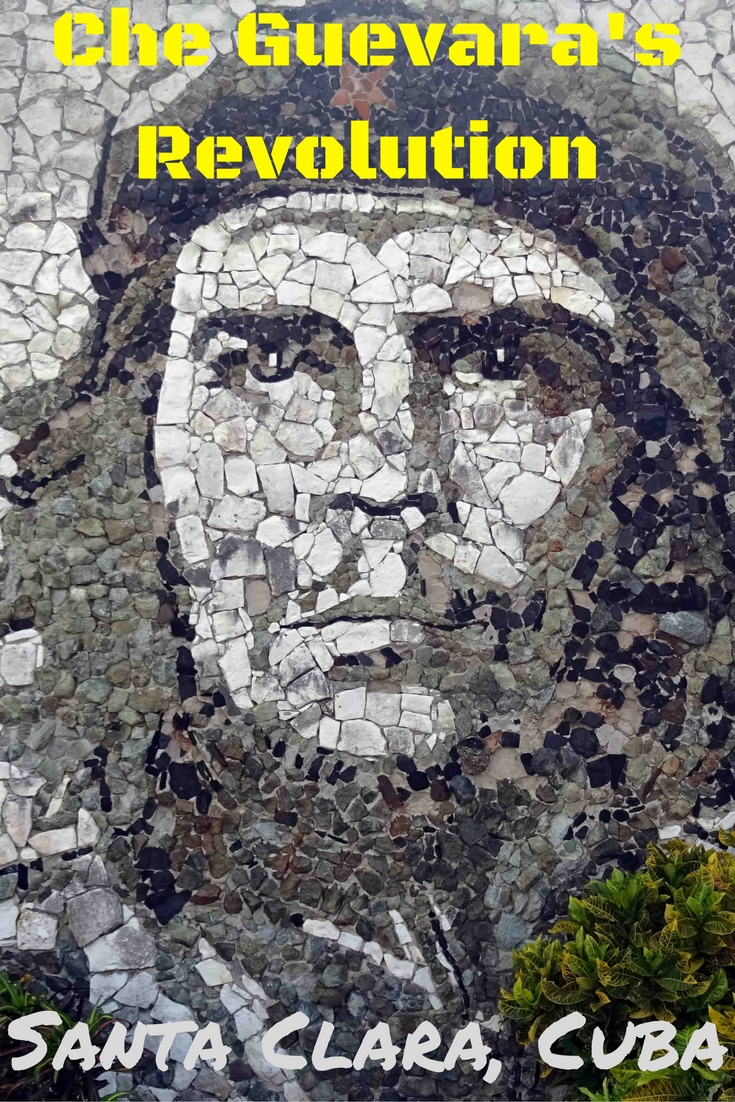 *** The Final Word – A visit to the Che Guevara Mausoleum in Santa Clara is important in understanding the Cuban Revolution. A quick stopover enroute between Havana & Trinidad is enough but staying a day or two would be even better ***
What do you think of Che Guevara – love him or hate him?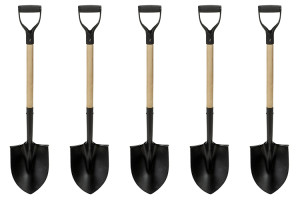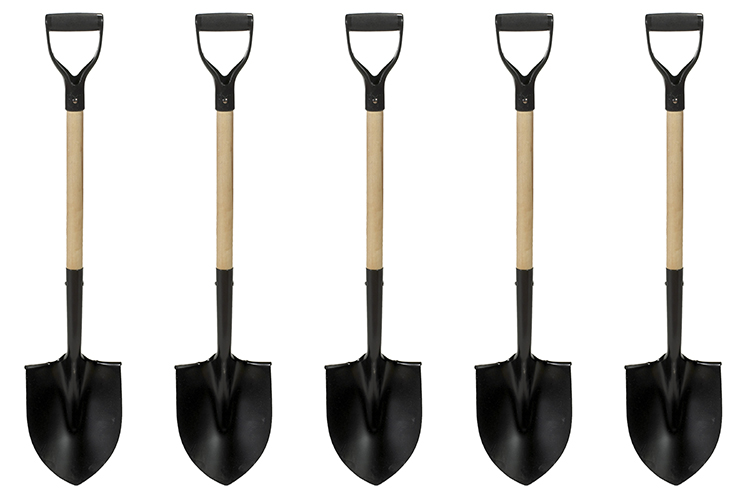 Super easy DIY travel around city centres
Visited in June 2016