Chaco Canyon camping at Gallo Campgrounds is a great option when visiting Chaco Culture National Historical Park and the nearby attractions in northwest New Mexico. Find out everything you need to know for your visit!
Chaco Canyon Camping at Gallo Campground
During our visit to Chaco Culture National Historical Park, we weren't aware that Chaco Canyon camping was an option. After visiting, we drove up to Farmington for the night and then back down to Bisti Badlands the next morning. Save yourself a lot of time by spending the night at Gallo Campgrounds.
Gallo campsites may be reserved in advance from March through October at $15 each. Simply visit Recreation.gov or call (877) 444-6777 to make a reservation.
November through February is on a first come, first served basis. The Gallo Campgrounds are closed for Thanksgiving, Christmas Eve and day, and New Year's Eve and day during this time period.
There are a total of 48 Gallo campsites, 14 of which are exclusive to tents. The remaining 34 campsites can also accommodate RVs up to 35'. There is a maximum of 6 people, 2 tents, and 2 cars per campsite.
The limited facilities include toilets, picnic table, and fire grates. Drinking water is only available at the Chaco Culture National Historical Park Visitor Center, which is a mile away. Firewood and food need to be brought into the campground. The Gallo Campground has no shade throughout the year, and checkout time is 11 am.
If you don't want to camp, the closest town to Chaco Culture National Historical Park is Farmington. It's a 1.5 hr / 90 mile drive north. There are around 37 hotel/motels ranging in price from around $35-115. We stayed at Motel 6.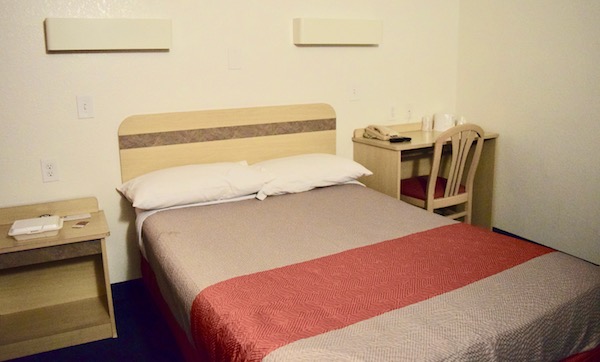 You could also try Airbnb, which lists around 18 rentals from $20-130. Budget travelers can try staying with a local on Couchsurfing since there are no hostels in Farmington.
Where is Chaco Canyon?
Chaco Canyon is located inside Chaco Culture National Historical Park.
It's about 3 hours (161 miles) northwest of Albuquerque, or 90 minutes (75 miles) southeast from Farmington. Please note that you will have to drive at least 10 miles of gravel road from either direction to reach the visitor center.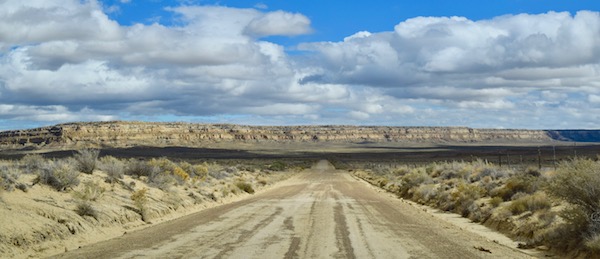 With such great distances and time between major cities, it makes sense to take advantage of Chaco Canyon camping and see other nearby remote attractions in northwest New Mexico.
The 'nearest ones' are:
Find more inspiration in one of the New Mexico guide books below!
Chaco Culture National Historical Park
The only real reason to go camping at Chaco Canyon is to visit Chaco Culture National Historical Park. Although there are some hikes available, all the main attractions are within a short distance from the 9 mile Canyon Loop Drive.

The following are the Chaco Culture National Historical Park highlights. Plan on budgeting 3-4 hours at the UNESCO World Heritage Site.
Chaco Culture National Historical Park Entrance Fee
Admission is $25 per vehicle, but we strongly suggest buying the America the Beautiful National Park annual pass for $80. It not only covers admission to per vehicle attractions, but up to 4 people at per person sites. We wish we had known about this earlier as the pass investment can easily pay for itself with just a couple National Park visits.
You can purchase tickets at the visitor center, and enjoy the great introductory movie that explains Chaco Culture and what you will see on your journey through Chaco Canyon.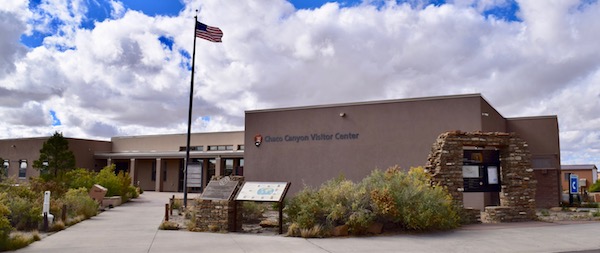 Although New Mexico and the US are relatively safe places to travel in, medical costs are high so we always recommend purchasing travel insurance before any trip.
For more details check out our World Nomads review here.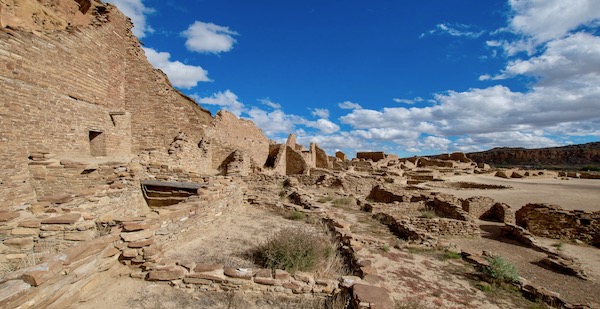 Things to Do in Chaco Culture National Historical Park
Each Chacoan great house ruin has unique characteristics with Pueblo Bonito as the highlight in the middle of them all. Let's take a look at all the things to do and places to visit on Canyon Loop Drive!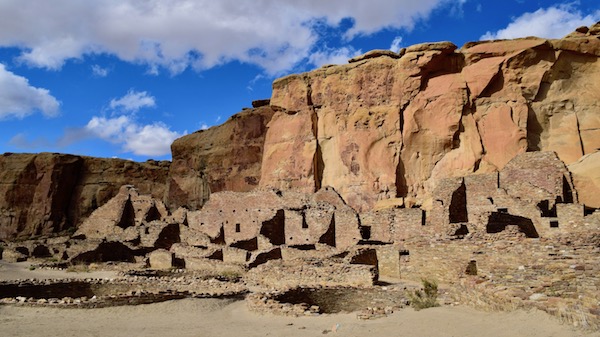 Hungo Pavi
Hungo Pavi is the first Chacoan great house you will come across on the Canyon Loop Drive. Here you can appreciate what the building looks like without excavation. The two memorable features are the kiva and rear wall. Make sure you take time to admire the excellent stone craftsmanship.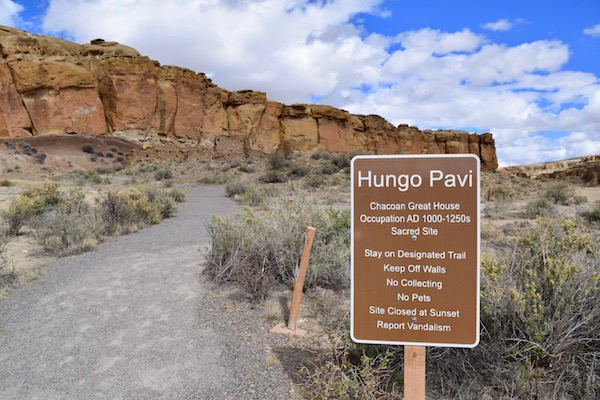 Chetro Ketl
The next several attractions in Chaco Canyon are within walking distance of each other. Start with Chetro Ketl where you can continue to examine the Chacoan stonework up close. It is also possible to see the wood timbers that helped frame the structure.
Linking Chetro Ketl and Pueblo Bonito is a small detour that takes you to a cemetery.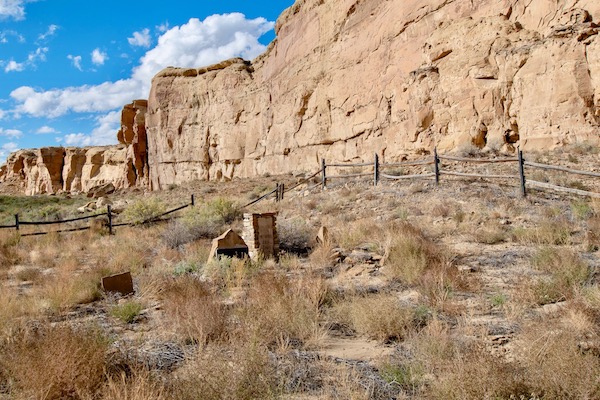 Pueblo Bonito
The largest and most impressive Chacoan great house is Pueblo Bonito. If you are short on time, this is the place to spend it. There are more kivas surrounding the main plaza than you can shake a stick at. The best part is the path winds through the site and offers various vantage points.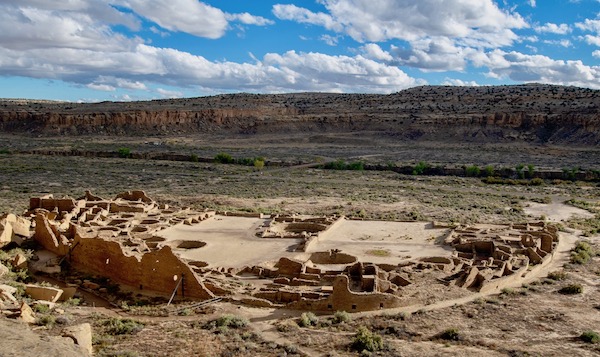 Kin Kletso and Pueblo Bonito Lookout
A short drive away is the trail to Pueblo Bonito Lookout with Kin Kletso at the base of the ascent. It is easy to tell that Kin Kletso was built at a later time where the walls were formed from larger stones and were less intricate.
Just behind Kin Kletso is the start of the Pueblo Bonito Lookout trail. Simply start climbing between the crevice until you reach the top. Follow the cairns back towards Pueblo Bonito until you reach the lookout. You then return the same way.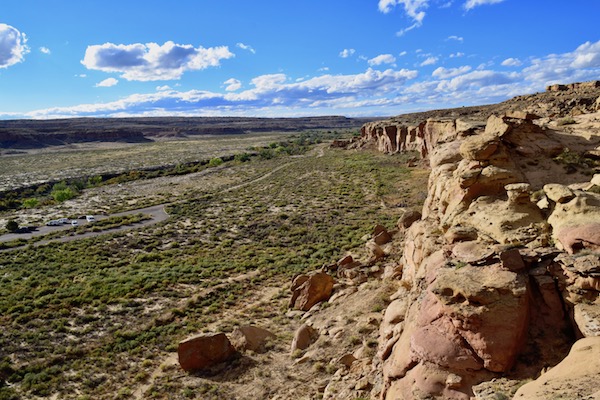 Pueblo del Arroyo
When you return to the parking lot, head over to Pueblo del Arroyo for one last glimpse of a Chacoan great house before calling it a day.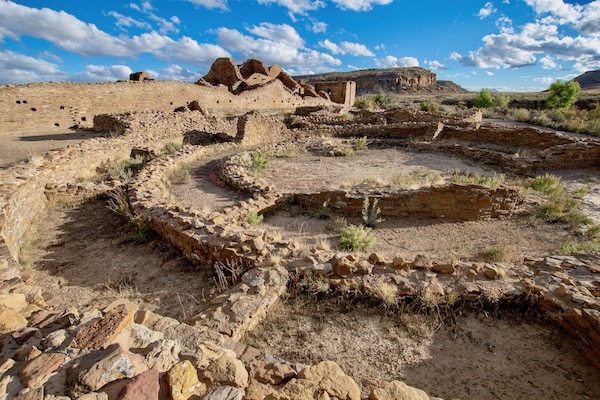 Best Time to Visit
The best time to visit Chaco Culture National Historical Park, New Mexico is during the spring and fall when the temperature is milder. We visited in mid-October for the Albuequerque Balloon Festival and found it pleasant during the day, but cold at night.
The elevation is over 6,200 feet so plan on warm camping gear, especially in the winter. Another concern are sudden storms so keep up-to-date with weather forecasts.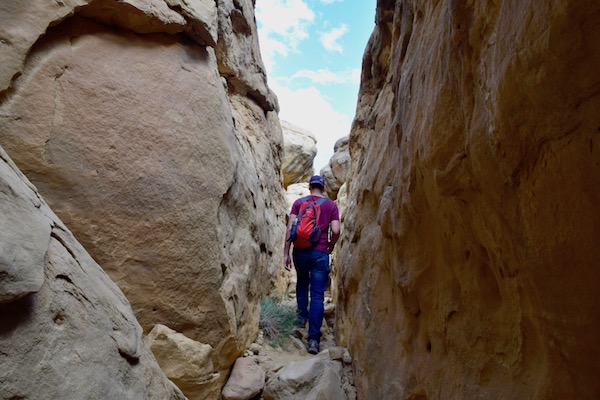 Know Before You Go
Hours: May through October – 8 am to 5 pm; November through April – 8 am to 4 pm; Trails and Archaeological Sites 7 am to 4 pm
Entrance Fees: $25 per car
Duration: 3-4 hours
Camping: 48 camp sites reserved March through October; first come, first served November through February; $15
Nearest Large City: Albuquerque at 3 hours by car; Farmington at 90 minutes by car
Website: National Park Service
Phone Number: (505) 786-7014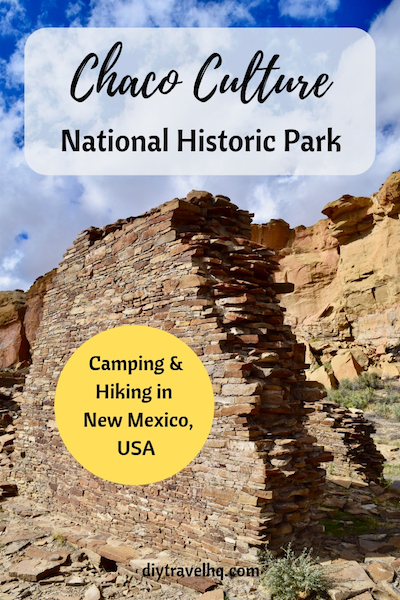 Disclaimer: This post contains affiliate links which means that we receive a small commission if you click on a link and purchase something that we've recommended, at no extra cost to you.

Visited in October 2018
Updated July 2019