The revolutionary spirit is alive & well in Bayamo – learn about the legacy of 4 major events that took place in this historic city & what to see & do in our Bayamo Travel Guide.

Bayamo Travel Guide: History
Let us here at DIY Travel HQ start with a little history lesson Bayamo in Cuba!
Bayamo is the capital of Granma province, itself renamed after the boat that brought Fidel Castro, Che Guevara & a scruffy army of rebel soldiers back from Mexico to Cuba in 1956 to join the rebellion.
But Bayamo's role in Cuba's long history of revolutionary struggles began almost a century earlier.
In 1868 Carlos Manuel de Cespedes, a local lawyer turned revolutionary, freed his slaves & proclaimed Cuba's independence for the first time.
Cespedes' liberation was fleeting but for the townspeople, the revolutionary spark was ignited – literally. As the Spanish regrouped & prepared to take back Bayamo, the locals set the city on fire, preferring to see it burn than fall back into enemy hands.
Perucho Figueredo, composer of the Cuban national anthem, was born in Bayamo in 1818.
The anthem is patriotically called "La Bayamesa" (The Bayamese) & the opening line declares, "Al combate corred, bayameses" (Run to battle, people of Bayamo).
The anthem was first sung in a square in the heart of Bayamo in 1868.
Fast forward 150 years to the most recent, significant occasion – Castro's last speech, given in Bayamo's Plaza de la Patria in 2006. Within days, he was overcome by illness & promptly handed over power to his brother Raul.
Bayamo jump-started the Revolution with Cespedes in 1868 – time will tell whether things will come full circle, with the pending death of Castro and, perhaps, the Revolution.
Bayamo Travel Guide: Attractions
Parque Cespedes is home to City Hall, the place where Cespedes, the hero of the First War of Independence, first declared Cuba's independence.
Officially known as Plaza de la Revolucion, it also features a bronze statue of Cespedes. On the opposite side of the square stands a marble bust of Figueredo with the national anthem carved on it.
Iglesia Parroquial Mayor de San Salvador
The church dates predominately from 1919 as much of it was destroyed in the great fire of 1869.
It stands on Plaza del Himno Nacional, where the national anthem was sung for the first time in 1868.
Casa Natal de Carlos Manuel Cespedes
This is where Cespedes was born & spent the first 12 years of his life.
The two-storey colonial house is now a museum with Cespedes memorabilia & period furniture. It's one of few buildings in Bayamo not destroyed by the 1869 fire.
Museo Provincial is also on Parque Cespedes, next to Cespedes's ex-residence.
There are a couple of rare pieces inside: a document from 1567 & a photograph of Bayamo immediately after the 1869 fire.
Officially named Calle General Garcia, this is Bayamo's main shopping strip.
Among small peso cafes & restaurants selling local Cuban food, there are several department stores with amusing 1950's window displays:
While the window displays are stuck in time, the rest of the street has moved with the times.
It's been pedestrianized since the 1990's & cool paint tubes & public art works line the boulevard.
This Cuban mini-version of Madame Tussaud's is also on Paseo Bayames.
We spotted Gabriel Garcia Marquez to the front left, elsewhere you should also be able to find Hugo Chavez & other Cuban celebrities.
Entry is CUC$3, with photos CUC$5.
* Bayamo Travel Guide Top Tip: Museo de Cera is just one small room so just take some sneaky snaps from the entrance.
Torre de San Juan Evangelista
This tower marked the entrance to Cuba's first cemetery – it was destroyed in 1940 but the tower remained.
In 2006, at his annual "Triumph of the Revolution" address, Castro gave his last speech before unexpectedly transferring power to his brother Raul.
It's a huge, cold concrete space with one single monument – the carved mural features the only depiction of Castro in Cuba.
He stands alongside Manual Cespedes, Perucho Figuerdo, Antonio Maceo, Maximo Gomez & other Cuban icons.
The grounds of this former garrison are a lot more impressive than the yellow museum inside it – mainly because everything's in Spanish.
The Spanish military barracks were attacked by 25 rebels led by Nico Lopez in 1853.
Lopez escaped to Guatemala & was the first Cuban to meet Che Guevara but he was killed shortly after the Granma landed.
Nicknamed "ciudad de los coches", city of horse carts, apparently 40% of the population in Bayamo still uses them everyday – we find this hard to believe.
We saw more goat carts than horse carts:
Even the horse cart factory was closed – but if you do visit on a Sunday, you can still look inside & walk around for free.
There are pieces in different stages of production.
This is the only place in Cuba where horse carts are still handcrafted, each one taking up to 3 months to complete.
These days, most are made from metal.
Get back to nature on the outskirts of the city – here, there are gazebo-shaped stalls selling snacks & refreshments alongside a lush green riverbank & a concrete playground.
We initially came to Bayamo for their famous Saturday night street party but like many things in Cuba, it proved to be a disappointment.
There are some family-friendly shows in Plaza de la Revolucion & performances featuring antiquated street organs on Paseo Bayames.
There are chess boards set up on tables on Paseo Bayames too, with people sitting around but not many actually playing.
There was little singing or dancing and no roast pork or ostiones – we did find the oyster drink the next day (on street off Paseo Bayames, only in the morning) & it was surprisingly delicious!
* Bayamo Travel Guide Top Tip: For a real party, head to the Las Tunas street festival instead!
Bayamo Travel Guide: Accommodation
We stayed on the rooftop of Casa Vivian for CUC$15, with a huge room with ensuite, air-conditioning & fridge. It also included breakfast!
Casa Vivian is on Donato Marmol, one street behind Paseo Bayames & Parque Cespedes.
It was being advertised for sale so unfortunately it may not be a casa for much longer – see our guide on budget casa particulates in Cuba for tips on what to look for.
How to Get to Bayamo
We took 3 camiones then 1 bus (a Cubans-only Transnacional bus!) to get from Ciego de Avila to Bayamo.
It took all day & we almost missed the Saturday night street party we were coming for but we made it in the end:
Ciego de Avila – Camaguey: 20 pesos, 2 hours
Camaguey – Guimaro: 10 pesos, 1.5 hours
Guimaro – Las Tunas: 5 pesos?, 45 minutes
Las Tunas – Bayamo: CUC$2.5, 1.5 hours
Find out which of these places made our list of the top places to visit in Cuba!
How to Get Out of Bayamo
* Bayamo Travel Guide Top Tip: Camiones are irregular from Bayamo.
We were told there was a truck to Santiago de Cuba at 5pm, we waited 3 hours before finding out it wasn't running that day.
We hitchhiked on the main road going out of the city towards Santiago de Cuba & were very fortunate to be picked up by a passing camion packed with military students returning home from the weekend. The ride cost 25 pesos.
[put_wpgm id=84]
*** The Final Word – Don't come for the Saturday night street party, come for the history & culture ***
 What's your favourite historical city?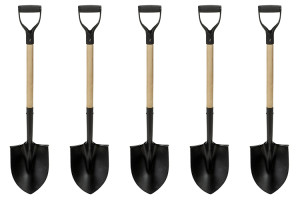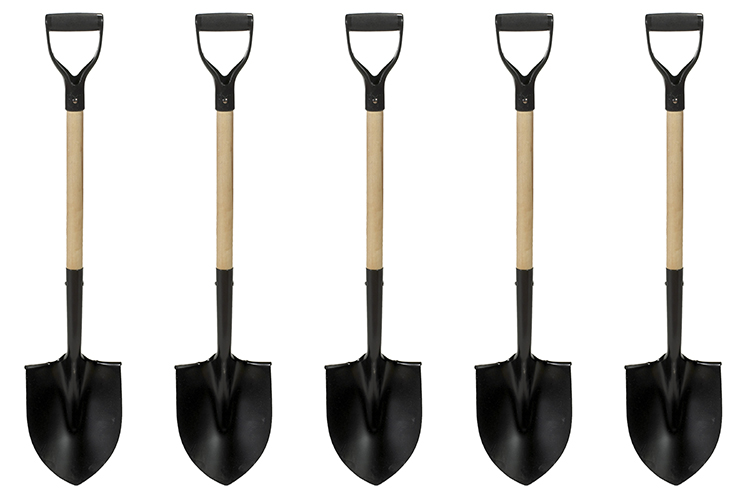 Super easy DIY travel around city centres
Visited in June 2016