Baracoa has some of Cuba's best countryside & dining, along with plenty of tourists & hustlers – check out our Baracoa Travel Guide & find out if it's best days are ahead or behind…

Baracoa Travel Guide: Then & Now
Christopher Columbus discovered the region in 1492 but it was not until August 1511 that Baracoa was officially established as the first town in Cuba.
For four centuries, Baracoa was only accessible by sea. In 1965, the La Farola road was built, offering a direct link with Guantanamo, 120km away – regarded as a major triumph of the Revolution.
The road changed everything as traffic & supplies began to pour into the long-isolated town.
Naively, this far away from Havana, we here at DIY Travel HQ still expected to find a remote settlement & we were looking forward to a few days off the beaten track.
How wrong we were! Baracoa is, surprisingly, filled with tourists, both young backpackers & senior citizens on tour groups – it's only a sign of things to come as Cuba continues to open up.
Baracoa travel guide books & online reviews gush about Baracoa but we found it somewhat underwhelming. The lush countryside & delicious food is a secret no longer & therein lies much of the disappointment.
Along with the many tourists come the hustlers, jineteros in Spanish. Fortunately they mainly congregate around Parque Independencia in the morning & evening night.
Inexpensive, typical food in Baracoa is hard to come by, except the sugary sweet cucurucho. All we saw were tourist restaurants that were always empty every time we passed.
A coastal city, Baracoa enjoys a beautiful setting surrounded by verdant, palm & cacao tree-topped mountains.
There are a couple of nice lookout points in the city but stay away from the malecon – it's got to be the ugliest in Cuba.
These apartment blocks were built after the Revolution but fortunately the rest of the town is made up of small pastel-coloured colonial homes or quaint, wooden ramshackle shacks.
But the natural environment of the region is best experienced out of town:
Roadtrip to Boca de Yumuri & the surrounding beaches
Climb El Yunque mountain
Hike in Parque Nacional Alejandro de Humboldt
The best way is with your own wheels, hiring taxis (bargain hard) or taking tours. Just as traveling around Cuba is not easy, getting outside & around Baracoa is not very DIY-friendly either – but it could be possible, if you're willing to put in the effort & the time.
Neverthless, Baracoa is a pleasant place – it's just a long way to come for a day or two.
* Baracoa Travel Guide Top Tip: If you're already making the effort to come this far East, consider allocating some extra days or funds to enjoy some of the surrounding attractions.
Baracoa Travel Guide: Attractions
This triangular square in the heart of Bayamo is the where the people come to gather & together – locals, tourists & touts alike.
In the day, you can take a break from the heat in one of the benches under the shady trees. At night, relax with a drink or cigar. There are also several cafes, bars & restaurants around the plaza.
It would be a great spot for people-watching if people were doing more than looking at their phones.
* Baracoa Travel Guide Top Tip: Parque Independencia is the only place in the city you can access wifi – buy a card from the Etecsa store or hustler nearby.
Catedral de Nuestra Senora de la Asuncion
There's been a church on the plaza since the 16th century; this current one dates from 1833.
The cathedral's most prized passion is the Cruz de la Parra. It's the last remaining wooden cross (of 29) erected by Columbus in Cuba on his first expedition in 1492.
Museo Arqueologico "La Cueva del Paraiso"
This unique museum is located inside a series of caves that were once Indigenous Taino burial chambers.
There are around 2,000 artifacts, some on display, most hidden from view. These include unearthed skeletons, jewellery, sculptures & ceramics.
There are a couple of upper caves, one of which provides an excellent view of Baracoa:
Look & listen out for wildlife too, we spotted the 2nd smallest hummingbird in the world! Cuba is also home to the 1st 🙂
"La Cueva del Paraiso" is located about 1km from the city centre. The ticket booth is just before the caves. You can pay extra for a guide but it's not necessary.
Entry fee: CUC$3
Opening hours: 8am-5pm
* Baracoa Travel Guide Top Tip: It should be pretty easy to sneak-in after 5pm when it's closed, to check it out for free.
Baracoa's highest fort is now one of its best hotels.
You don't need to stay there to enjoy the views.
Take the steep stairway up Calle Frank Pais & go straight to the hotel for an awesome panorama of El Yunque & the bay.
Fierce Matachin is in the south of the city.
This one isn't a hotel or restaurant but a museum, the Museo Municipal.
Fuerte de la Punta has protected the north-west end of Baracoa since 1803.
These days, it's not a hotel but a restaurant.
Baracoa Travel Guide: Accommodation
We stayed at Casa Emma (La Rubia) for CUC$15 – it had 2 double beds & air-conditioning.
You have a private bathroom but it's outside the room. You can use the fridge in the living room. Casa Emma was one of our best-value budget casa particulates in Cuba.
It's located just a couple of minutes walk from Parque Independencia.
How to Get to Baracoa
In Santiago de Cuba the camion station is next to Terminal de Omnibus on Avenida de los Libertadores (Carretera Central) – you can find it on Maps.Me.
A camion to Guantanamo takes 2.5 hours & costs 25 pesos / $1.00.
At the Guantanamo terminal, we couldn't find any transport to Baracoa. We took a local bus to the city centre, it kept going east, following our GPS we got off after it crossed the river. Then we walked about 1.5kms to the main highway (CC).
Here we waited & eventually caught a passing bus to Baracoa – it took 3.5 hours & cost 15 pesos / $0.60.
How to Get Out of Baracoa
To get out of Baracoa the cheap way, don't head to the Terminal Interprovincial de Omnibus. There's another station for jeeps & local buses – a jeep from here to Moa takes 2 hours & costs CUC$2 (don't pay more).
In Moa, we took a colectivo taxi to Holguin – 2hrs 45mins, CUC$4 / $4.00.
In Holguin, you can catch colectivos to Guardalavaca on Av XX Aniversario, just up from the intersection with Av de los Libertadores.
However, the colectivos will want CUC$5 from you (then 2 people for CUC$6) when locals probably pay around CUC$1. Just walk further up the road & join the group of waiting locals. A bus goes from here to Guardalavaca for just 5 pesos / $0.20 & takes around an hour.
We hope this Baracoa Travel Guide helps you plan your trip!
[put_wpgm id=81]
*** The Final Word: Use our Baracoa Travel Guide to discover a pleasant place for nature & food lovers, if you have time to appreciate it ***
Which place has been ruined for you by tourists & hustlers?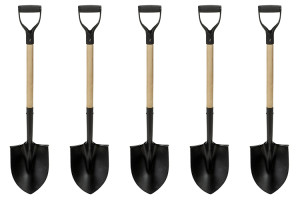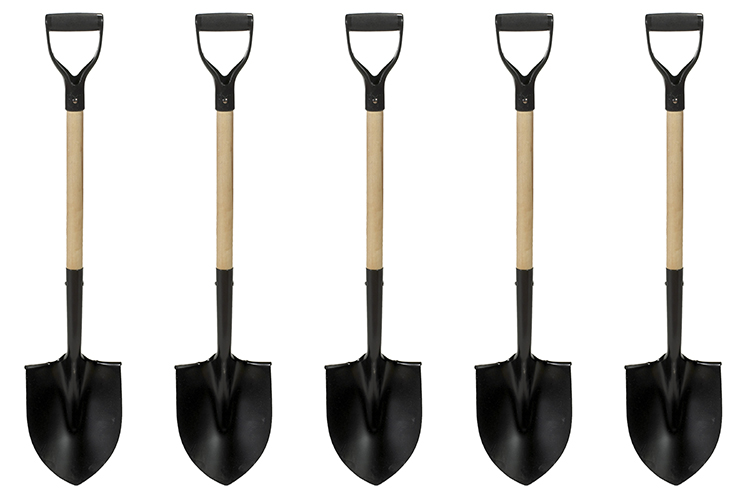 Super easy DIY travel around city centres
Visited in June 2016