Paradise is waiting for you on the Yucatan Peninsula – our top 5 recommended destinations will take you to the most stunning beaches, diving, Maya ruins, cenotes & more!
#1. Cancun
Cancun is the best place to start your Yucatan adventures – sunbathe in the day, party at night or simply relax & indulge yourself! It's the most visited destination in Mexico so you'll find many choices in food, accommodation, tours & activities.
Budget travellers should stick to Downtown Cancun & take DIY trips to the many beautiful beaches in Zona Hotelera – Playa Delphine & Playa Chac-Mool are our favourites.
For more information, see our post Cancun Budget Travel Guide & Best Beaches!
#2. Isla Mujeres
Take a ferry across to Isla Mujeres, our favourite destination on the Yucatan – it's got the right balance of holiday vibes & local charm.
There's plenty to see & do:
Swim in the turquoise-green waters of Playa Norte
Hire a gold cart & explore the island
Swim with whale sharks between May & September
Dive to MUSA, the world's first underwater sculpture museum..
Backpackers should look no further than Poc-Na Hostel, set right on the beachfront, with free daily activities & breakfast included.
For more information, see our posts:
#3. Playa del Carmen
Mingle with the beautiful people in Playa del Carmen, the Riviera of Mexico. The beaches are the playground of tanned & fit Europeans but average bodies should feel more than welcome & comfortable.
Life in Playa revolves around Avenida Quinta, a long pedestrian-only strip lined with shops, boutiques, restaurants & bar – it's also known as Fifth Avenue & while it may not quite be NYC, it feels much closer to Miami than anywhere in Mexico.
For more information, see our post Playa del Carmen Budget Travel Guide.
#4. Cozumel
Dive into Cozumel, a short ferry ride from Playa del Carmen. Its spectacular coral reefs & abundance of marine life make it one of the best diving areas in the world.
Divers will share the island with cruise ship packages tourists, docking into town for that day to indulge in great Mexican food & drinks from Cozumel's 300+ restaurants.
For more information, see our posts:
#5. Tulum
Tulum is one of the most popular destinations on the Yucatan Peninsula. There are 3 main areas, close to each other but not within walking distance: the Village, Ruins & Beach.
Budget travellers should base themselves in Tulum Village. Take a taxi or hitchhike to the cliffside ruins, which gives you access to a stunning section of the beach below.
Finish the day by jumping in to the chilly underground cave pools at the Gran Cenote.
For more information, see our posts: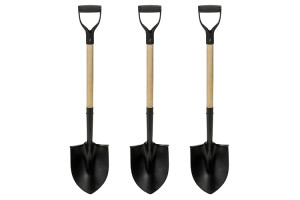 Accessible DIY travel to more distant locations via multiple connections or longer forms of transport